Let me guess.
You're in charge of your school Halloween party - or your neighborhood Halloween party - and you're scrambling to find the perfect games to keep kids (and adults) occupied and having fun!
You've come to the right place! Watch the video below for some Halloween games inspiration and then keep reading for full Halloween game tutorials.
30 AWESOME HALLOWEEN GAMES FOR KIDS (AND ADULTS)
If you're in charge of planning the Halloween party for school, you'll love these 30 DIY Halloween games for kids and for adults. Whether you are planning a preschool party or need something for tweens and teens, these games are perfect for all ages. (And I included Halloween Minute to Win It games too!)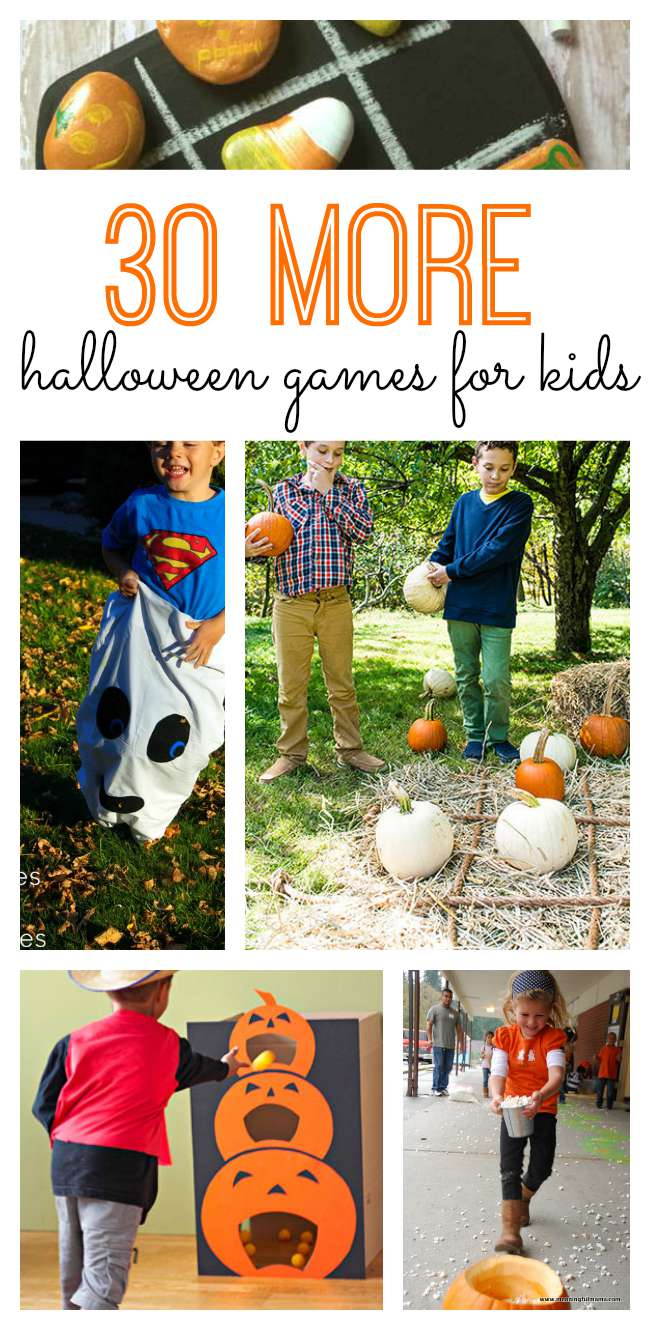 Pumpkin Patch Stomp
This fun game requires very few supplies, is super easy to set up and is fun for toddlers and teens alike (and maybe even adults too)!
Click here for the full tutorial from Delia Creates.

Monster Dice
Not only will your kiddos love the craft part of this game (where they get to create their own monster dice), they're then going to love doing pumpkin kicks and witch jumps while they play with the monster dice they created.
Grab all the instructions from Momma's Fun World.

Bat Counting Game
Who said that learning can't be fun? Your kiddos will feel like they're celebrating Halloween while they're really practicing their counting. So sneaky.
Full tutorial and instructions are right here from Fantastic Fun and Learning.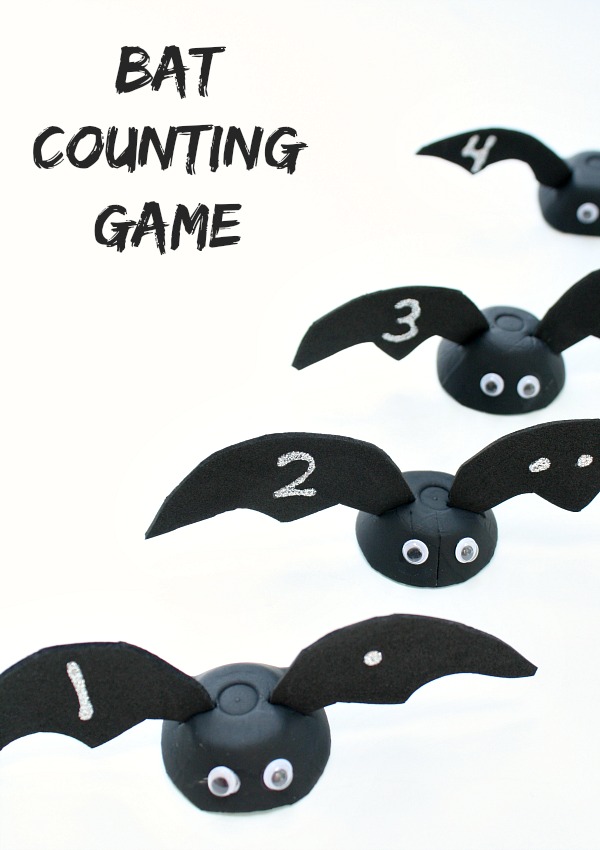 Ghost Races
Put a spooky spin on an old-time favorite game with these ghost races. Your kids will have so much fun playing this classic - but this time as ghosts!
See the full instructions here from Fireflies & Mud Pies.

Sticky Spider Web Activity
I'm not even going to gush about how much fun your kids are going to have with this activity - and how easy it will be for YOU to get it all set up.
Click here for all the details from Hands On As We Grow.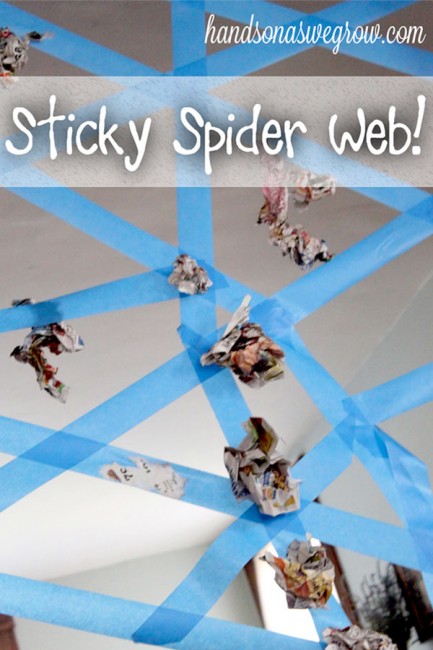 Balancing Act
You might see just a plan old balance beam that is surrounded by fake cobwebs and spiders. But your toddlers and preschoolers will see a dangerous family of spiders waiting to eat them if they stumble. SO FUN!
Get all the details here from Parents.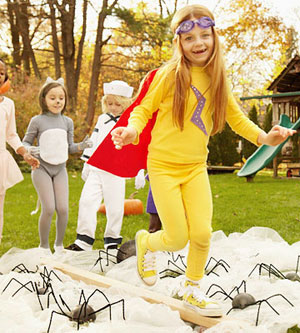 Ghost Toss Halloween Game
This sweet Halloween game is easy to create and easy to play. It's a perfect station in a classroom party for kids to get a little active after their craft station.
After they get all hyper at their ghost toss station in the classroom party, rotate them to the next station where they can sit down and relax while playing Halloween charades. So fun!
Grab the great ideas (and printables) here from Buggy and Buddy.

Popcorn Race
This picture is pretty self explanatory, but seriously how cute is this game? And how much popcorn do you think you could eat before anyone noticed?
See the full tutorial here from Meaningful Mama.

Skeleton Puzzle
This skeleton puzzle is not as hard to create as it may look, and you could easily pack it away to use year after year. How great does that sound?
See all the details and the how to instructions from A Girl and Her Glue Gun.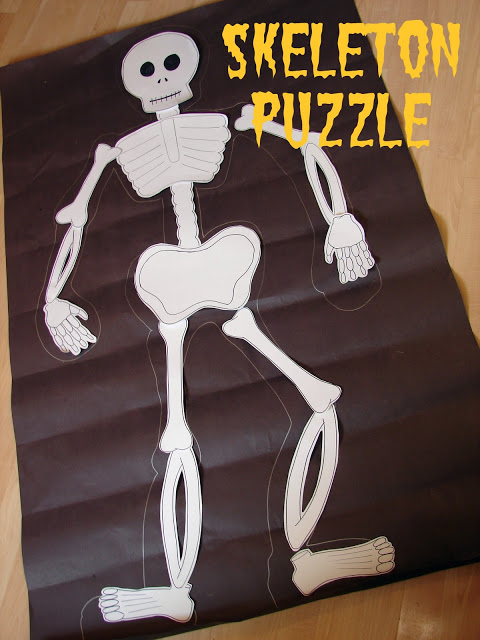 14. Skeleton Puzzle by A Girl and a Glue Gun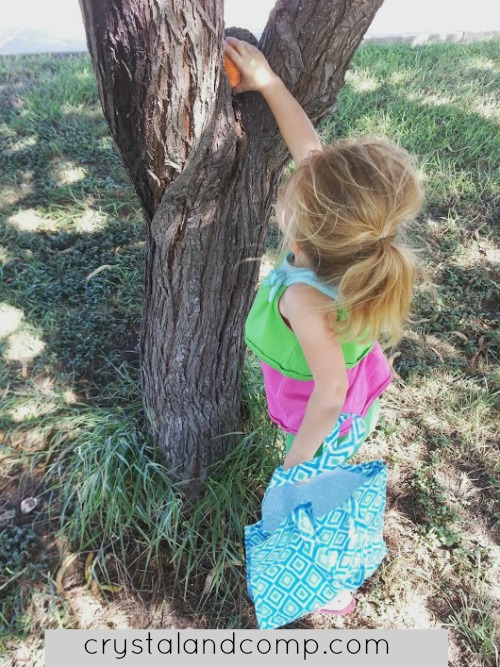 15. Pumpkin Hunt by Crystal & Co.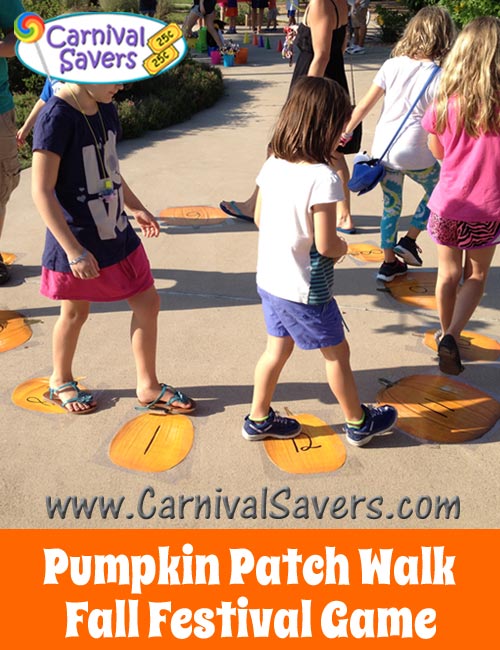 17. Pumpkin Patch Walk by Carnival Savers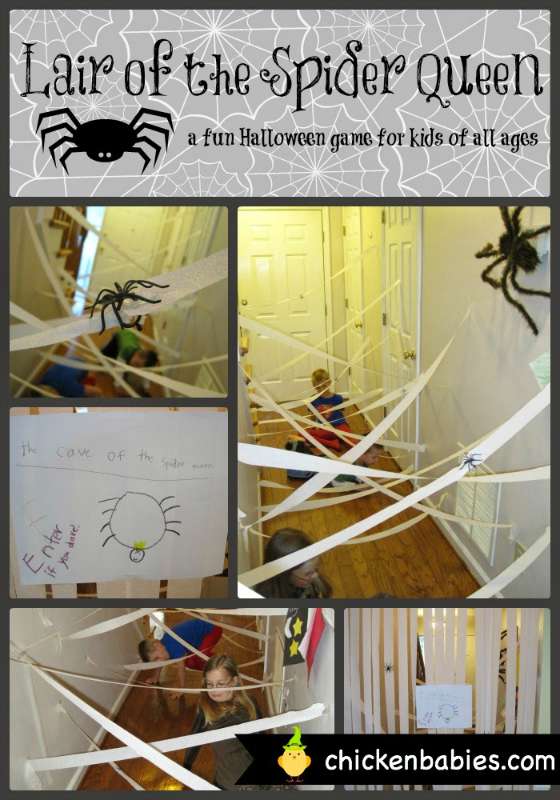 18. Lair of the Spider Queen by Chicken Babies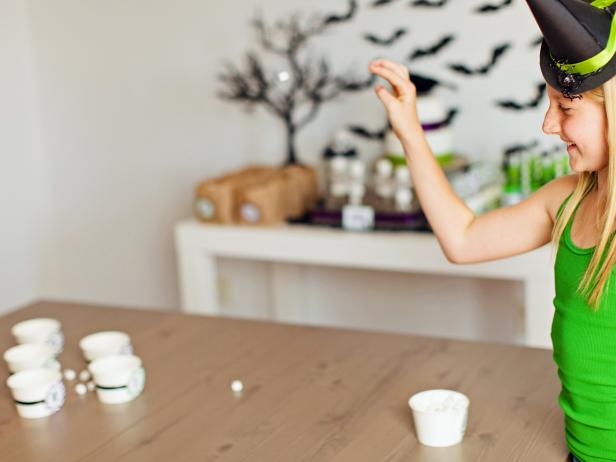 19. Marshmallow Toss by HGTV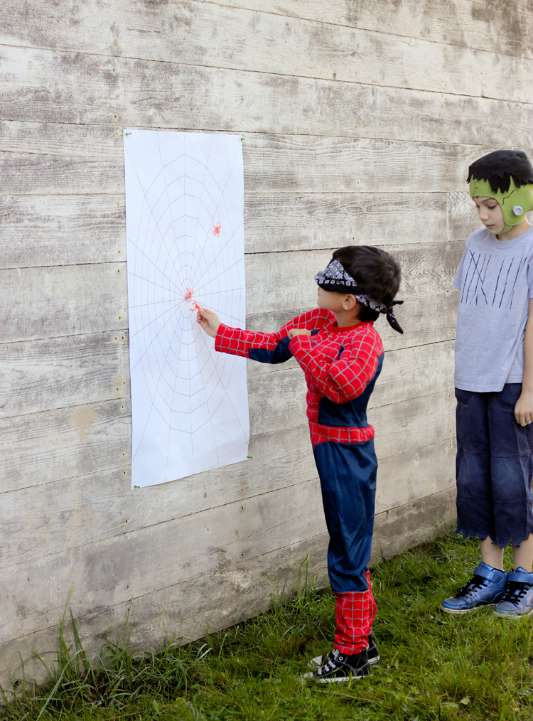 20. Pin the Spider on the Web by Delia Creates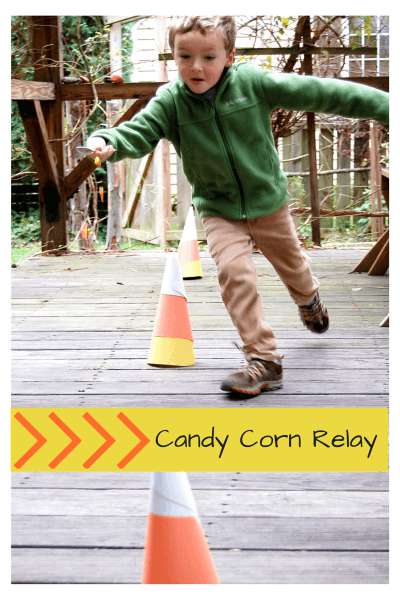 21. Candy Corn Relay by The Inspired Treehouse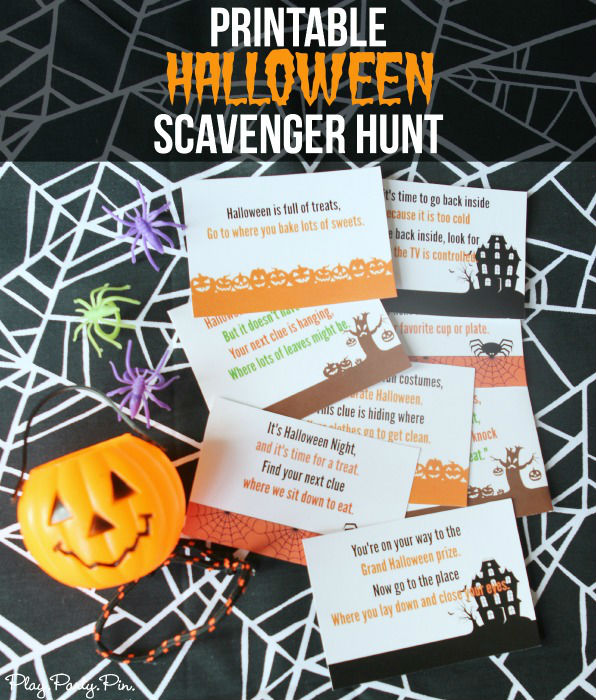 22. Free Printable Halloween Scavenger Hunt by Play.Party.Pin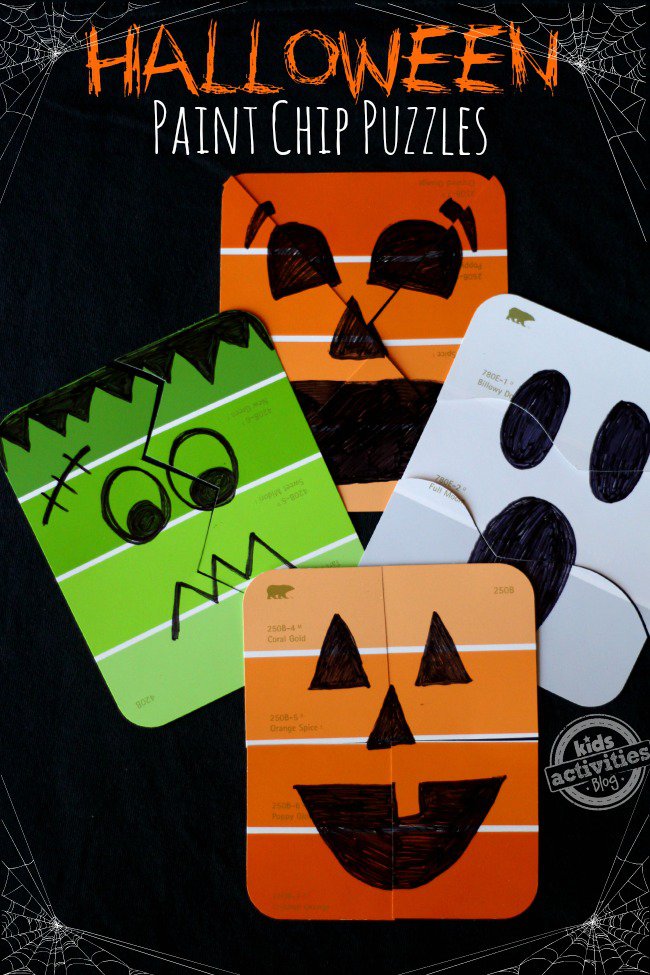 23. Halloween Paint Chip Puzzles by Kids Activities Blog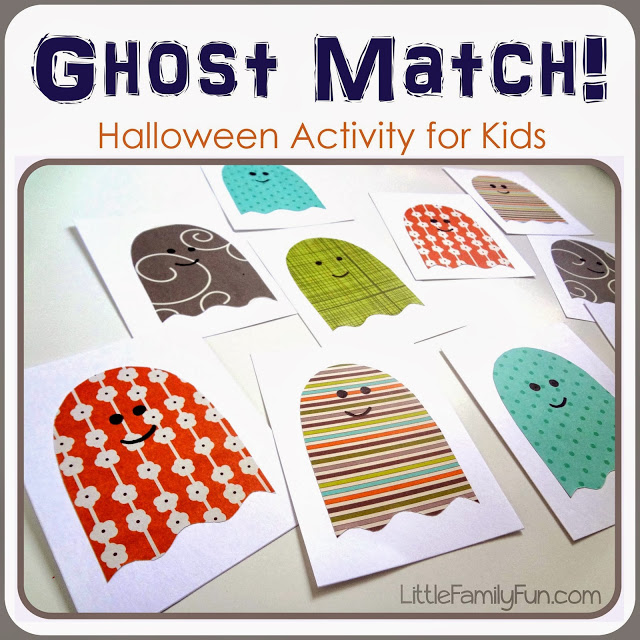 24. Ghost Matching Game by Little Family Fun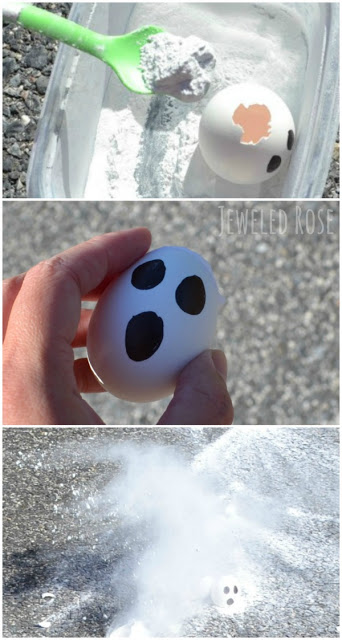 25. Spooky Boo Bombs by Growing a Jeweled Rose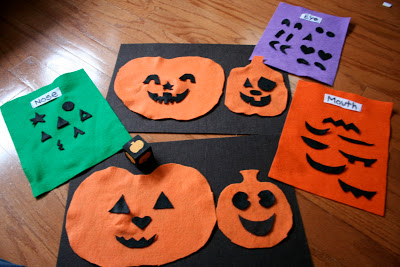 26. Homemade Felt Pumpkin Game by Pink and Green Mama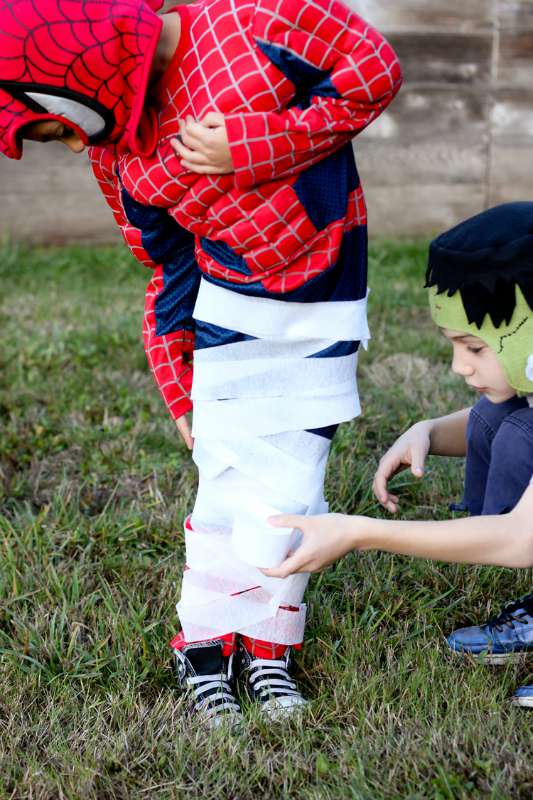 28. Mummy Sack Race by Delia Creates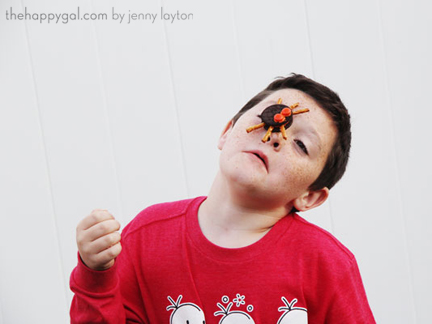 29. Face the Spider Cookie by The Happy Gal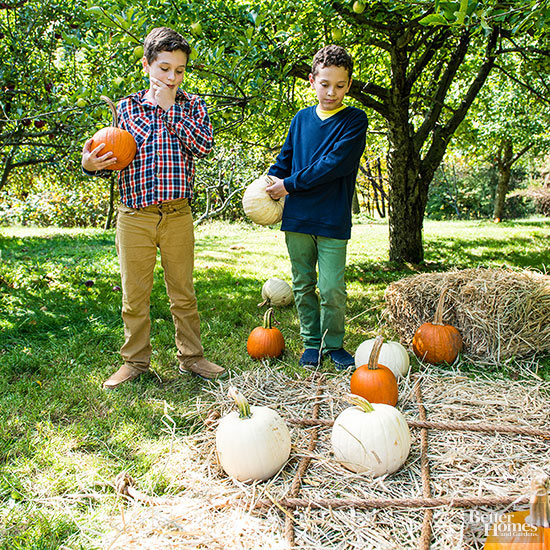 30. Pumpkin Tic-Tac-Toe by Better Homes
Minute to Win It Games
While these are not necessarily specific to Halloween, you could easily modify them to make them more festive for the season. For example, use orange and black cups, spiders instead of candy, etc.
They're perfect for parties of ANY age - even adults!
Click here for the complete list of Minute-to-Win-It games that you can customize for Halloween.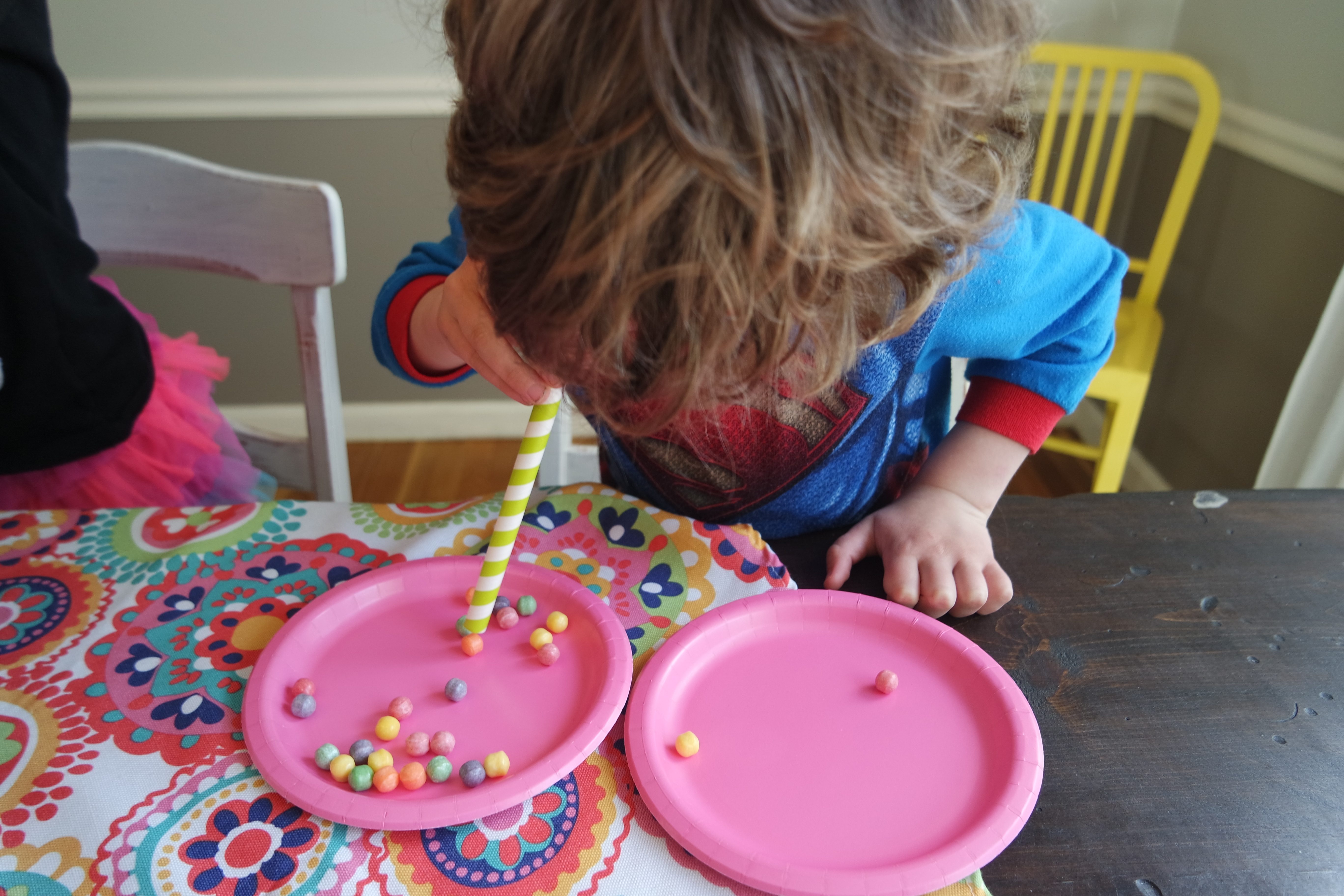 30 MORE Halloween Games
Haven't found exactly what you're looking for yet? Click here for 30 MORE Halloween Games!
Looking for More Halloween Inspiration?
You're in the right place! Halloween is one of my favorite holidays, and I love to decorate, create costumes and host parties! Click the links below for more Halloween tips and ideas.
Halloween Costumes!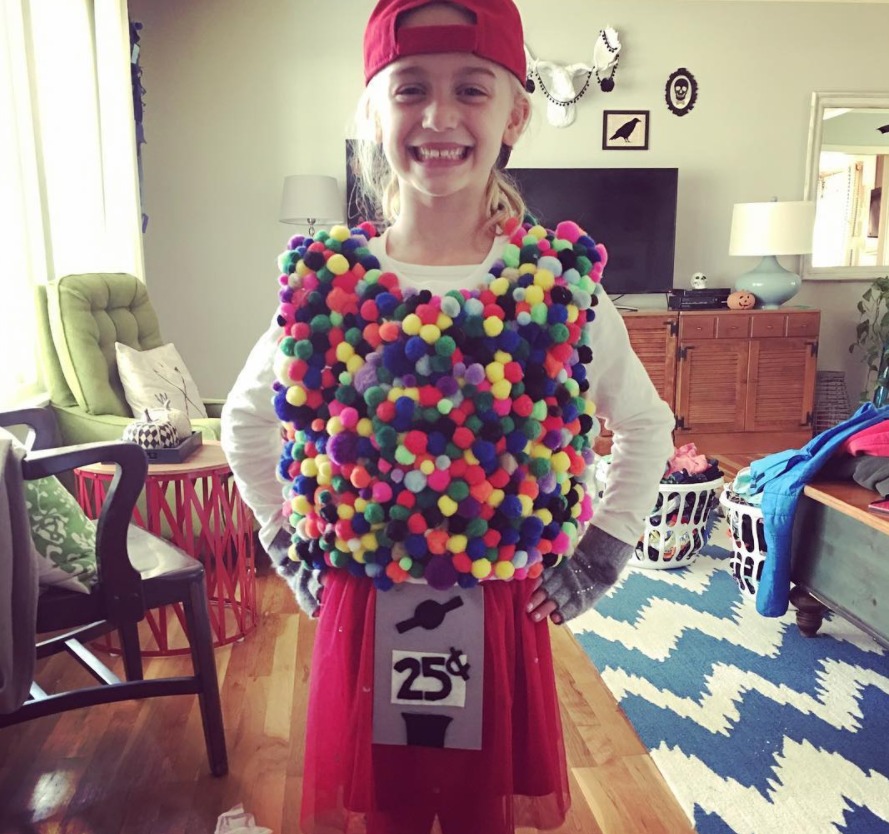 DIY Halloween Costumes for Kids
DIY Halloween Costumes for Dogs
DIY Dollar Store Halloween Costumes!
Halloween Decorations!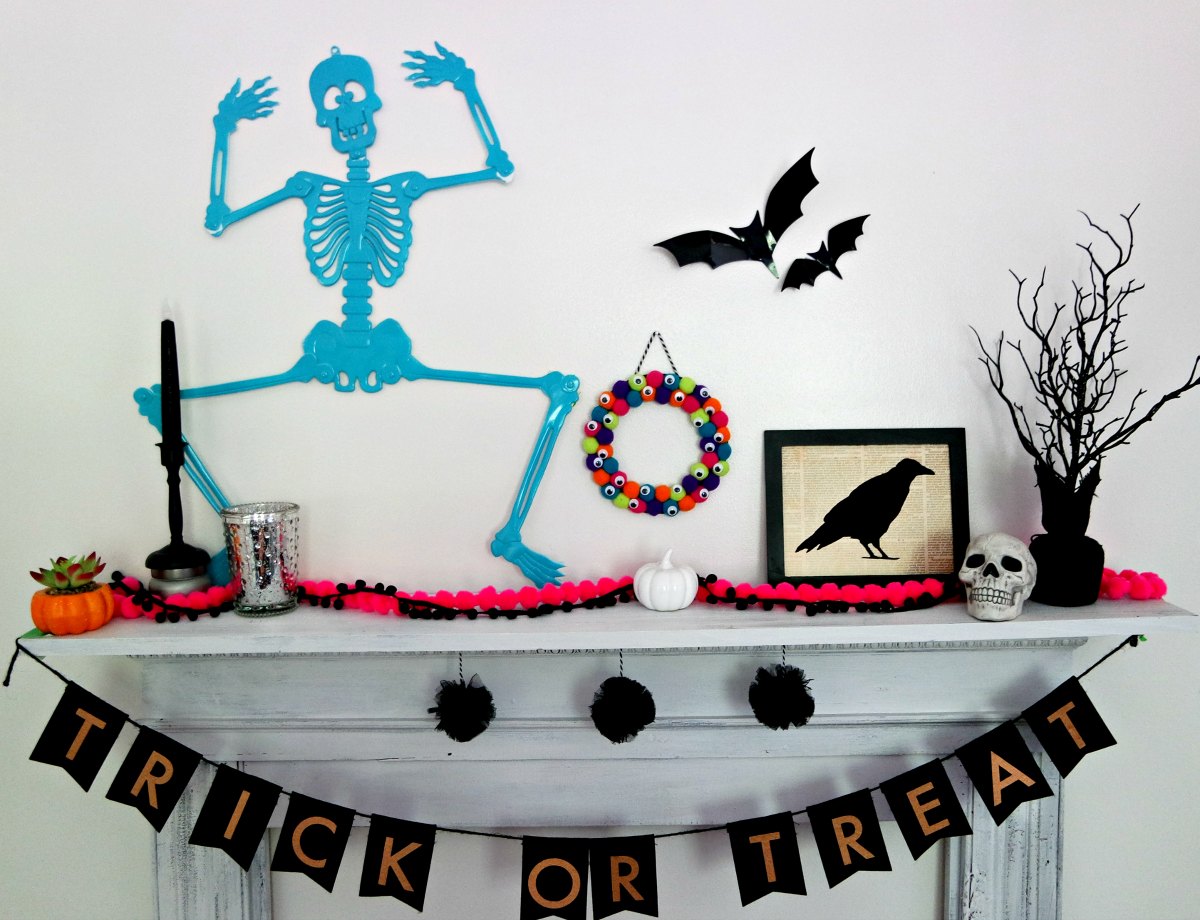 DIY Halloween Party Decor Ideas
Halloween Food!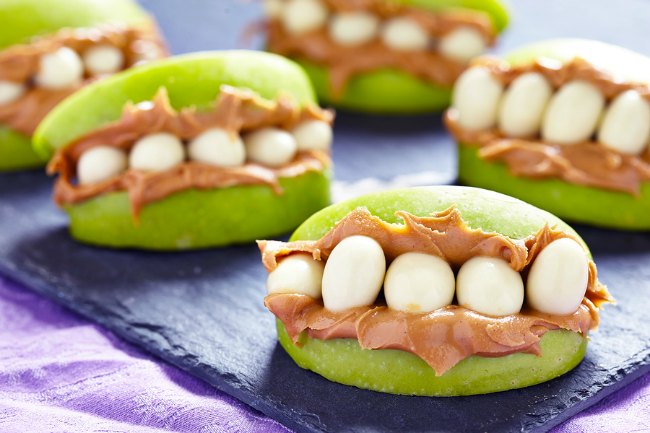 Looking for More Fun Minute to Win it Games?
We have games for every holiday, including Halloween, Christmas, Valentine's Day and even Earth Day. Click on the links below to see them all.
Have an Alexa? Click here for 26 super fun games your kids can play with Alexa.