Between homework, track practice, dance lessons and... homework - our weekdays can feel downright hectic sometimes. So every now and then, we like to have a little Minute-to-Win-it Pizza Party on Friday nights.
It's a fun way to wind down after a long week, and these easy DIY games are perfect for kids and adults!
Watch the video below for inspiration, and then keep reading for detailed supply lists and instructions.
Minute to Win It Pizza Party Games
First, you'll want to order (or make) your pizza. It's really hard to have a pizza party without pizza.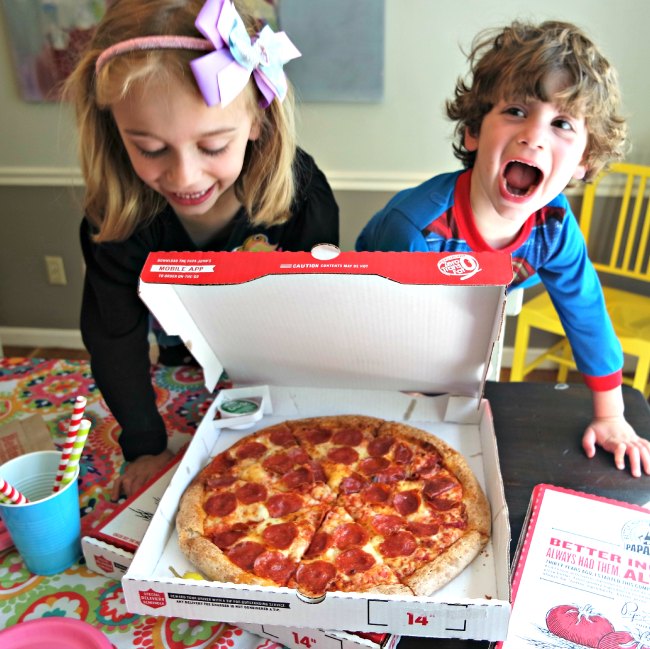 You'll also want to decide which games you're going to play. We have several that use your pizza box as well as others that just require a few items that you most likely have around your house. You can play all of them or just choose a few.
When my kids were younger, I would have enough supplies for everyone to do one game at a time. I would time them for one minute, and then we would rotate.
Now that they're older, it's fun to have them all do the same game at the same time and compete to see who wins. If you decide to go this route, you'll need to have enough supplies for every child participating.
And now for the games...
Minute to Win It Games for Kids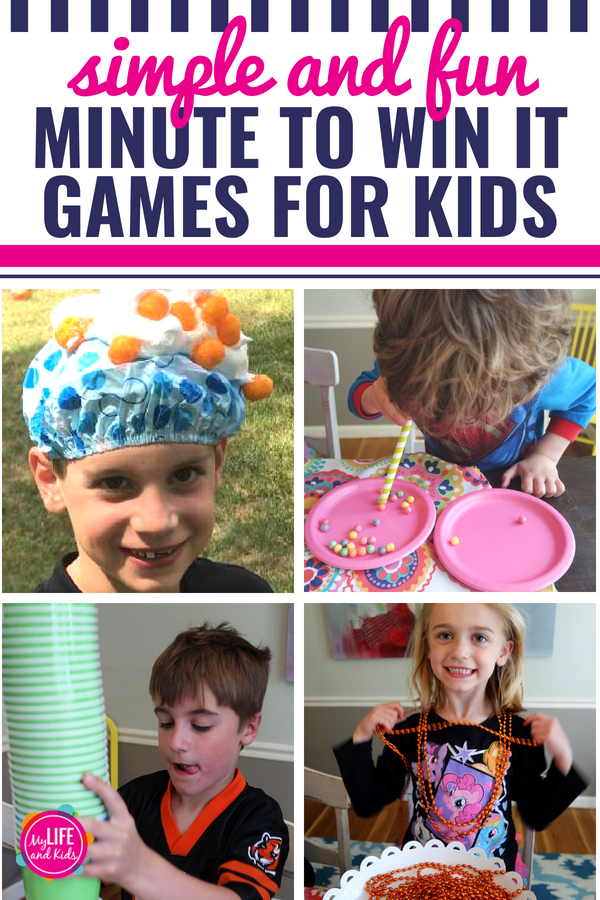 Whether you're throwing a party at home or looking for games to play in schools or just trying to find some ideas to keep your kids, teens (or even adults) busy, these are our favorite easy DIY Minute-to-Win-It Games.  They're fun and simple to set up and still challenging for kids. These games are the perfect activity for kids parties, birthday parties, family reunions, after-school parties or a pizza party. Plus some are themed for Halloween, Christmas, New Year's Eve and even Earth Day.
In addition to the supplies listed below, you'll also want to make sure that you have a timer or stopwatch. You can also use an app on your phone or your Alexa or Google Home.
WARNING: Be prepared for your kids to play these games LONG after your official Minute-to-Win-It party is over. And don't be surprised if they begin planning the next round of games (and party) immediately!
Candy Straws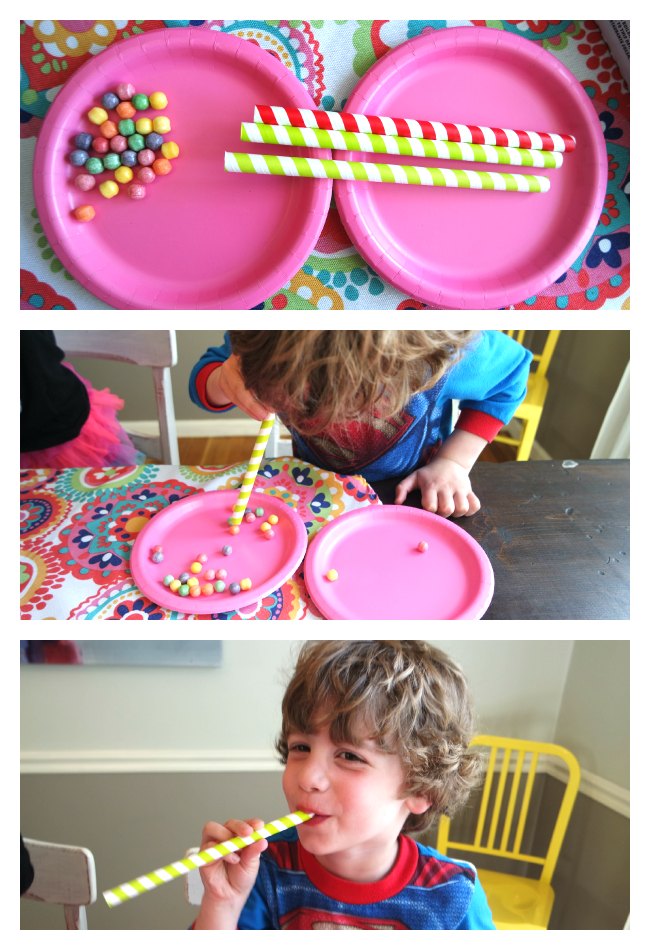 You will need:
two plates
straws
small candy
Put all of the candy on one plate. Have your child suck candy into the bottom of the straw and blow it onto the other plate. Their goal is to move all the candy from one plate to the other in 60 seconds or less. Vary your amount of candy based on the age of the child.
Target Practice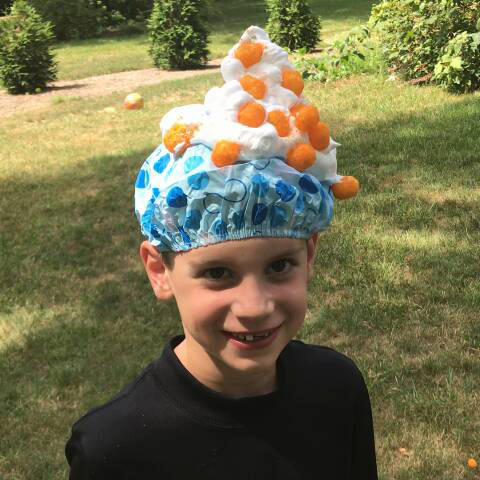 You will need:
Shower cap for each participant
Foaming shaving cream
Orange cheesy balls
Divide your contestants into teams. One person will wear the shower cap, and their partner will cover the cap with shaving cream. Have the partners spread apart. They have 60 seconds to throw orange cheesy balls and attempt to have them stick to the shaving cream on top of their partner's head. Winning team lands the most in 60 seconds. (This is best played outside.)
Cup Race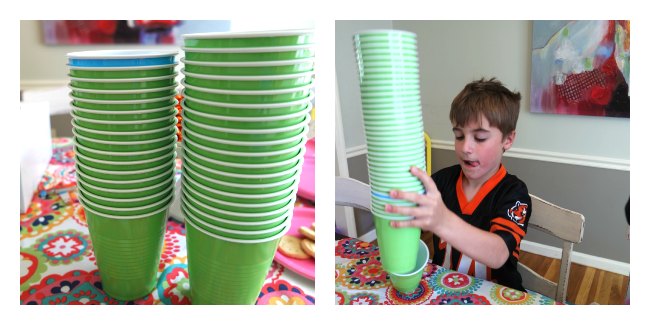 You will need:
35 plastic cups of same color
1 plastic cup of a different color
Stack the cups with the single colored cup on top. The child needs to restack the cups one-by-one until the colored cup is at the very bottom.
Necklace Challenge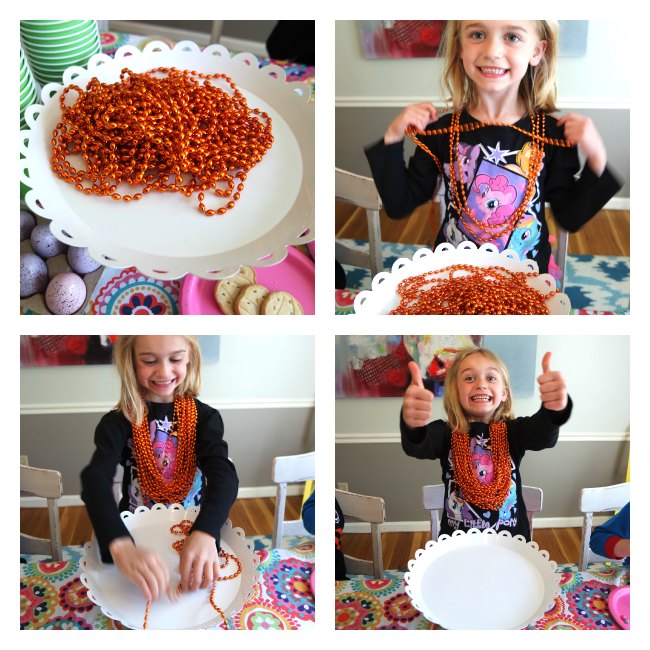 You will need:
Your child has 60 seconds to put on all the necklaces.
Pizza Box Puzzle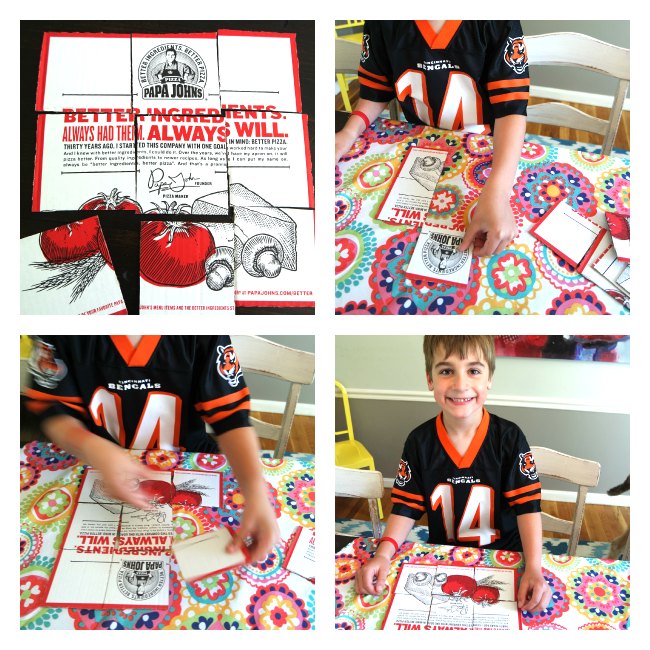 You will need:
Your pizza box cut into nine pieces
Cut the top of your pizza box into nine equal pieces and mix them up. Your child has 60 seconds to put them back together again.
Cookie in Your Eye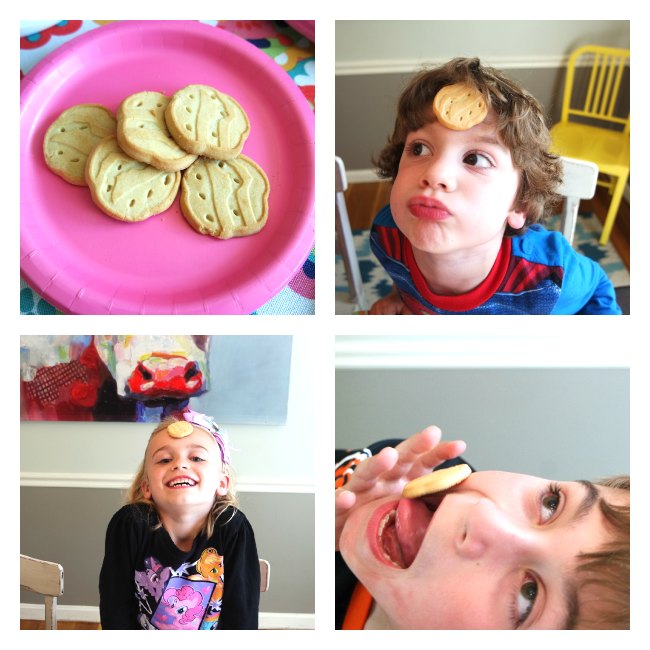 You will need:
One cookie for every participant
Start by placing a cookie on each person's forehead. They have one minute to wiggle it down and into their mouth. No hands! It's a lot harder than it looks!
Balloon Toss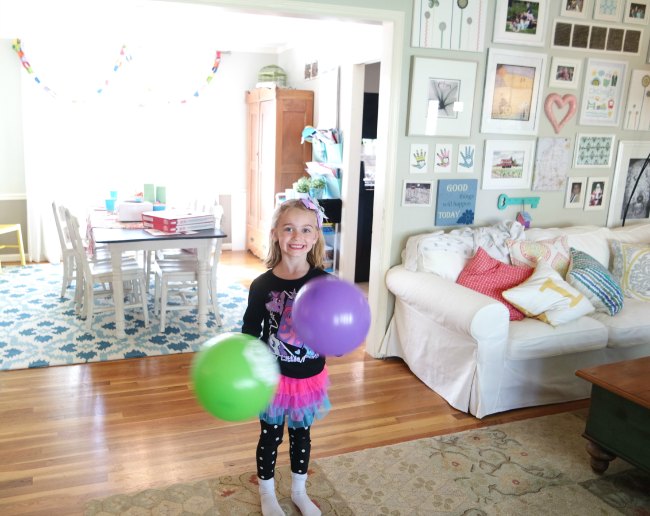 You will need:
2 - 3 balloons (no helium)
Your child has to keep two balloons in the air for 60 seconds. For older kids, add a third balloon.
Shake Your Booty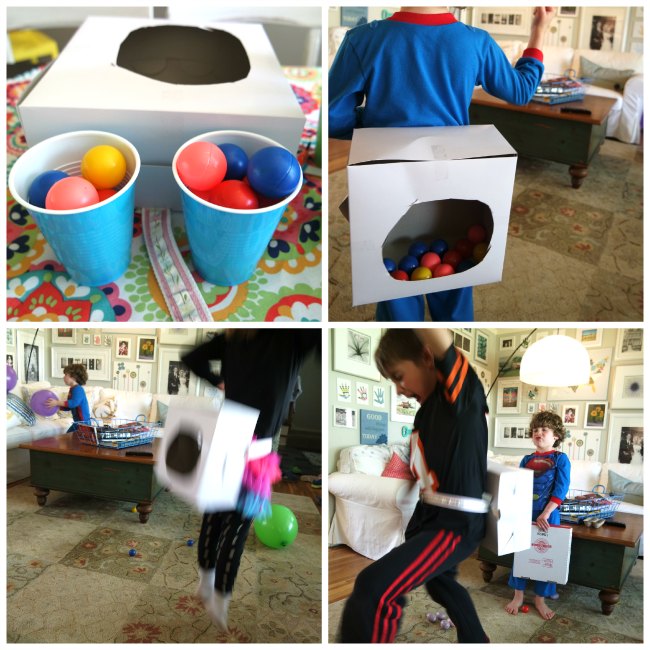 You will need:
Cake box or tissue box - with a hole cut out
Belt (softball and baseball belts work really well!)
Ping pong balls
Cut slits in the side of the box and weave your belt through the box. Fill the box with ping pong balls and give your kids 60 seconds to shake them all out. No hands!
For older kids, use a tissue box. For my kids, the larger cake box and larger hole made it a little easier for them.
Pizza Box Egg Race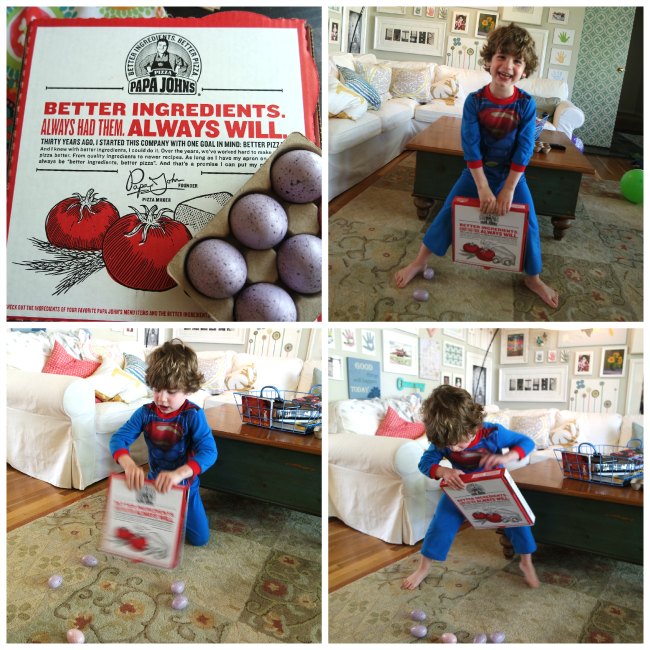 You will need:
Pizza box
6 - 10 plastic eggs
Place the eggs on the floor and give your child 60 seconds to fan the eggs with the pizza box and move them to the finish line! This is especially great for younger kids.
Looking for More Fun Minute to Win it Games?
We have games for every holiday, including Halloween, Christmas, Valentine's Day and even Earth Day. Click on the links below to see them all.
Have an Alexa? Click here for 26 super fun games your kids can play with Alexa.