Before we had our three kids, our very first child was Big Hairy Dog.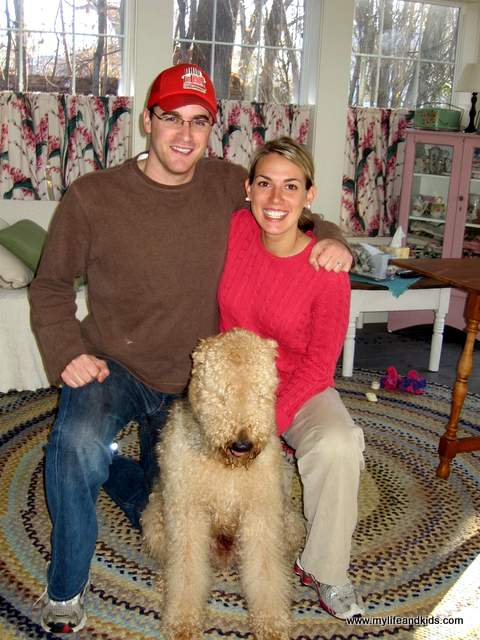 He's an Airedale terrier.
He used to love long runs and at least four walks a day.
Now he enjoys long naps on the carpet and eating food that's been dropped on the floor.
In honor of his 13th birthday, the kids and I decided to throw a very special dog birthday party for Big Hairy Dog - complete with food, guests and games!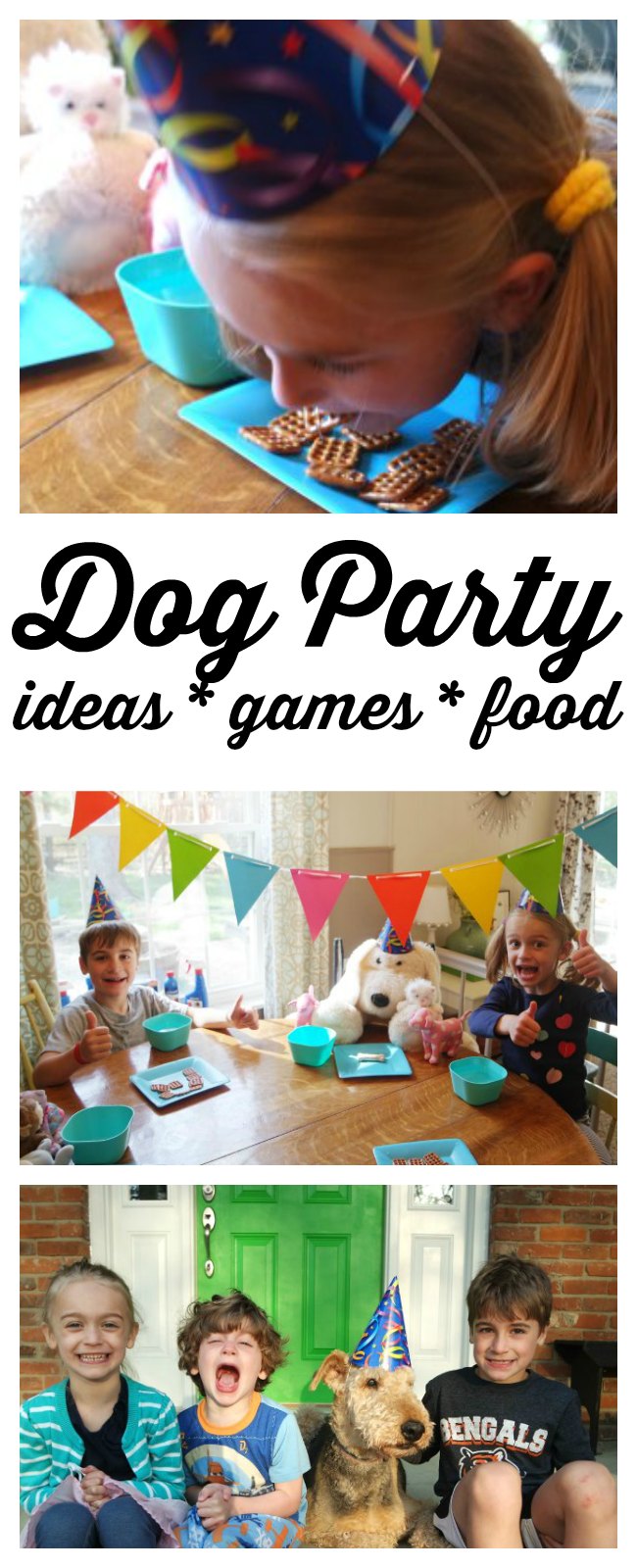 Dog Party Guests
Guests for a dog party are pretty simple.
In his younger days, Big Hairy Dog had lots of friends in the neighborhood. They would bark at each other during walks and occasionally have playdates at the park.
These days - his friends are limited to the kind that are stuffed and live on my daughter's bed.
Fluffy, pink dog 1, pink dog 2 and several other nameless dogs were in attendance for the big birthday party.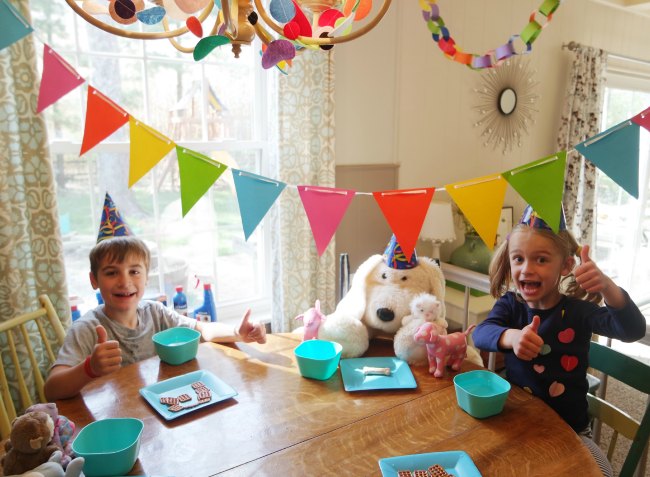 Dog Party Food
We opted to host the party at 2pm so we wouldn't have to feed anyone a full meal, but you can decide what to feed your guests.
If you're going the snack route, pretzels and dog bones are always a good choice.
If you host your party during a mealtime, I highly recommend hot dogs. Get it? Hot DOGS.
No matter what you serve, there's one very important rule that must be followed during a dog party meal: NO HANDS!
The kids thought it was hilarious to dig in without hands.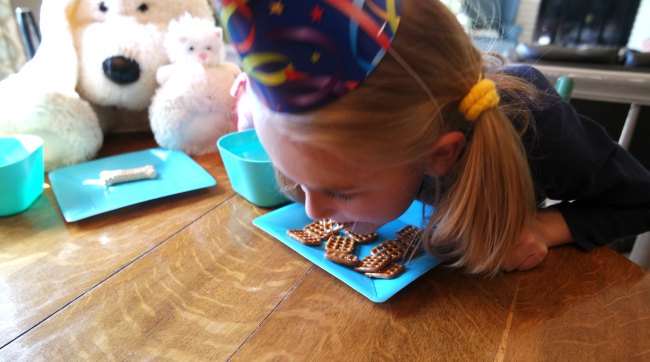 And don't even get me started on how much they giggled while drinking from their "dog bowls."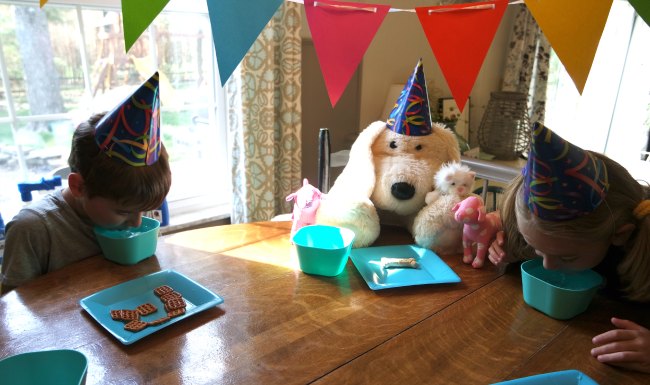 Big Hairy Dog got a few dog bones on his senior dog food. He chomped them down while everyone sang Happy Birthday.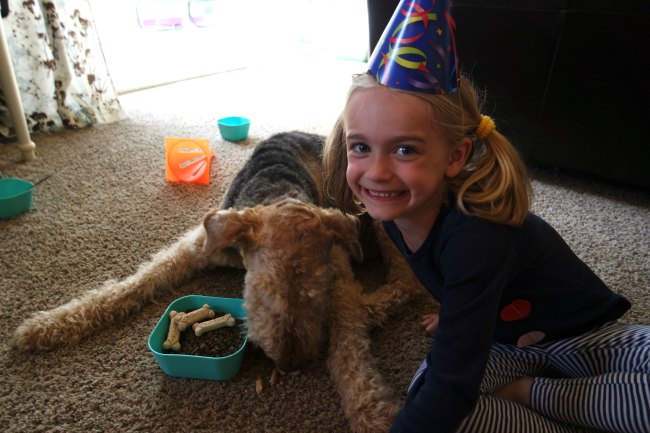 Dog Party Games
The games were by far everyone's favorite part of the party!
Hide the Cat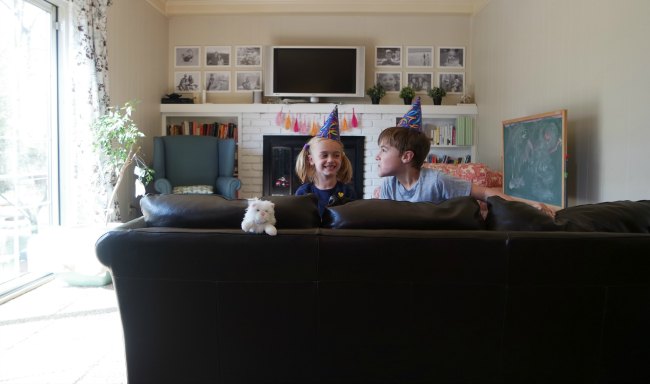 This is a pretty simple game. Hide a stuffed cat and have your party guests search for it. First one to find the cat wins!
Balloon Bop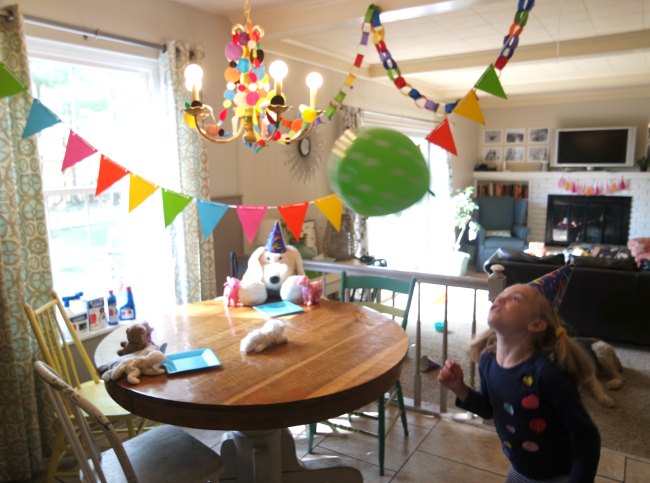 Keep the balloon in the air - but you can only use your NOSE - no hands! It's quite a bit more challenging than you'd think.
Dog Bone Race
The kids thought this game was SO fun! They each held a spoon in their mouths and balanced a bone on the spoon.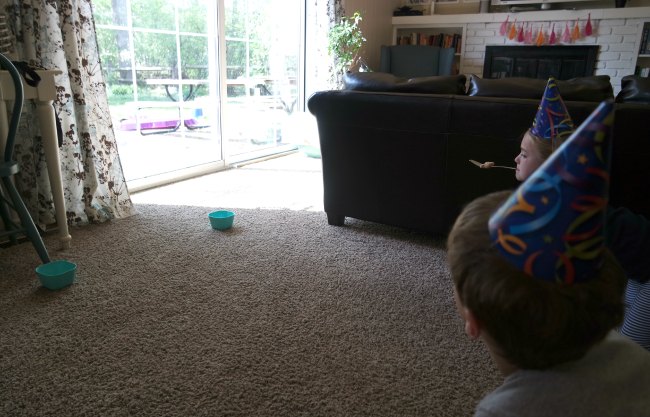 Then they had to crawl like a dog and drop the bone in the dog dish. If the bone falls off the spoon, you have to start all over again.
Draw Your Dog
This is about as simple as it gets - draw a picture of your dog!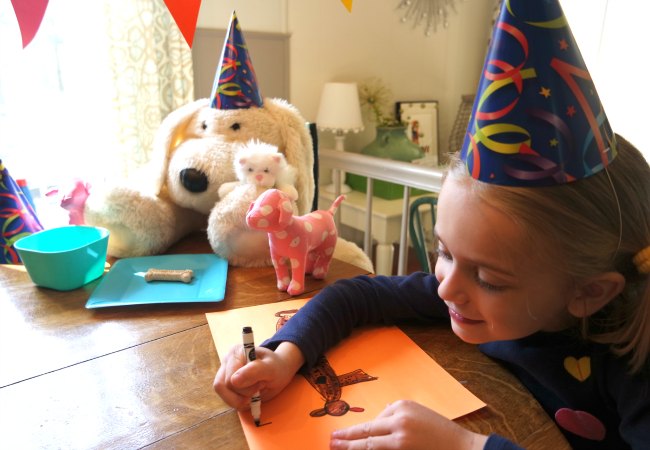 Bark Like a Dog
This game made all of us laugh. I wrote different emotions on pieces of paper (like Happy, Sad, Excited, etc.)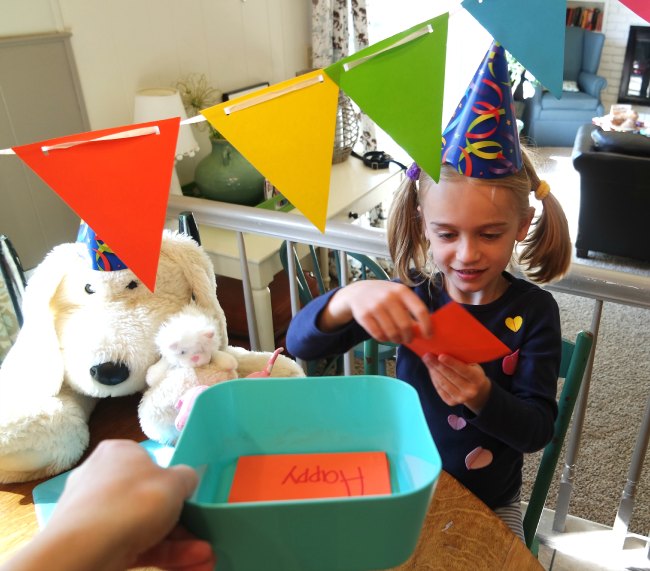 The kids chose a piece of paper and had to bark like the emotion while we all tried to guess what emotion they were barking.
Turns out my daughter is really good at barking with emotion.