This post is sponsored by Tyson Foods, Inc. All comments and opinions are my own.
Living in Cincinnati, our entire family has become huge FC Cincinnati soccer fans. All three of our kids play soccer, and my husband and I have both coached soccer (even though I've never actually played the sport).
We have season tickets to all of the FCC games, and when they're playing away, we do our best to tune in from home.
Whether we're having friends over to cheer for our favorite soccer team at home or we're grabbing a quick meal before we head down to the stadium, I'm sharing my best tips to make game night meals a whole lot more fun (and easy)!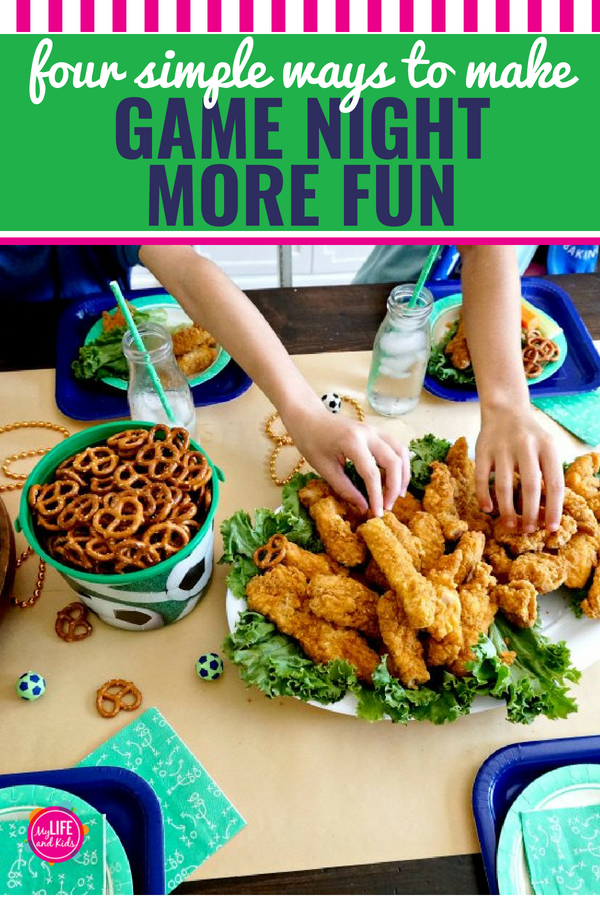 #1 - Head to Meijer
With just one trip to Meijer, I can have everything I need for a perfect Game Night Meal. I load up on Tyson® Crispy Chicken Strips from the frozen food section and then grab bags of Snyder's of Hanover® Mini Pretzels from the snack aisle.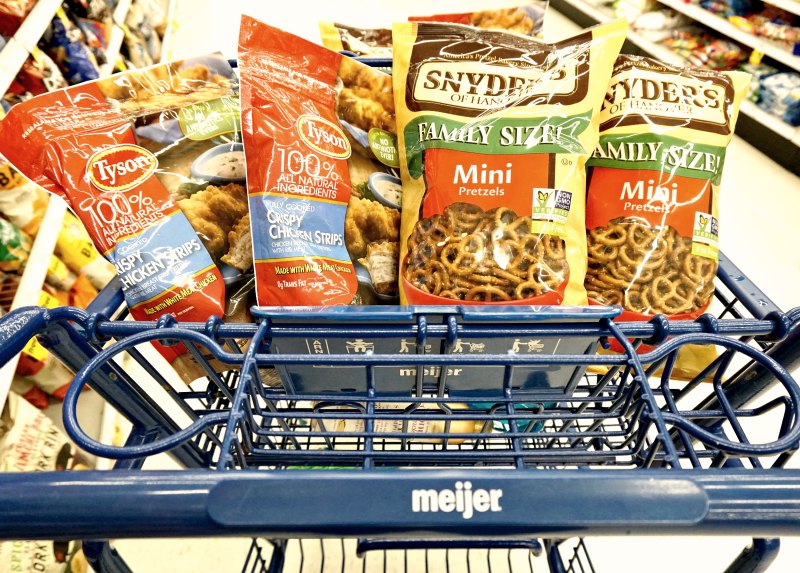 The Tyson Crispy Chicken Strips are quick to make in the oven or microwave. And, of course, enjoying Snyder's of Hanover Mini Pretzels is as simple as opening the bag.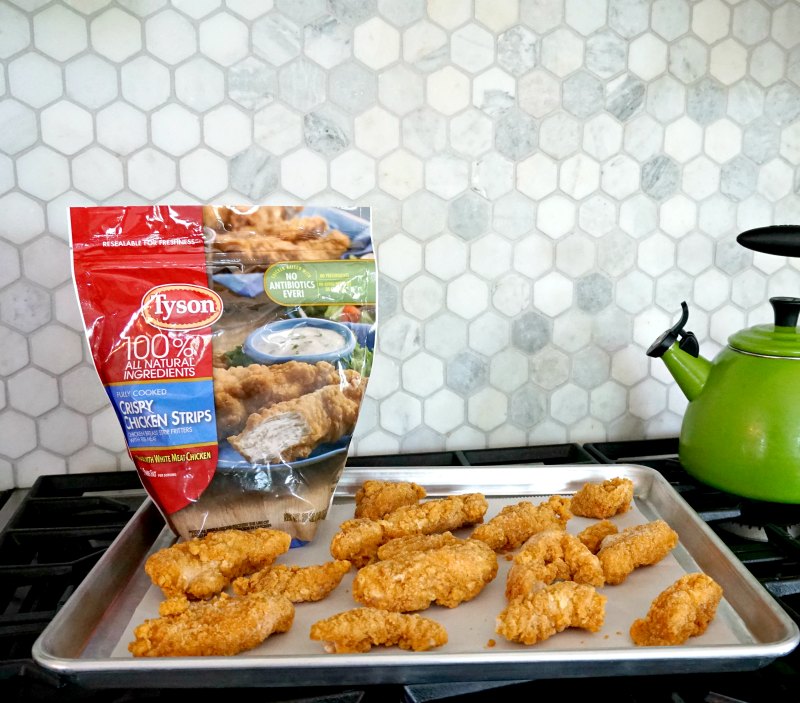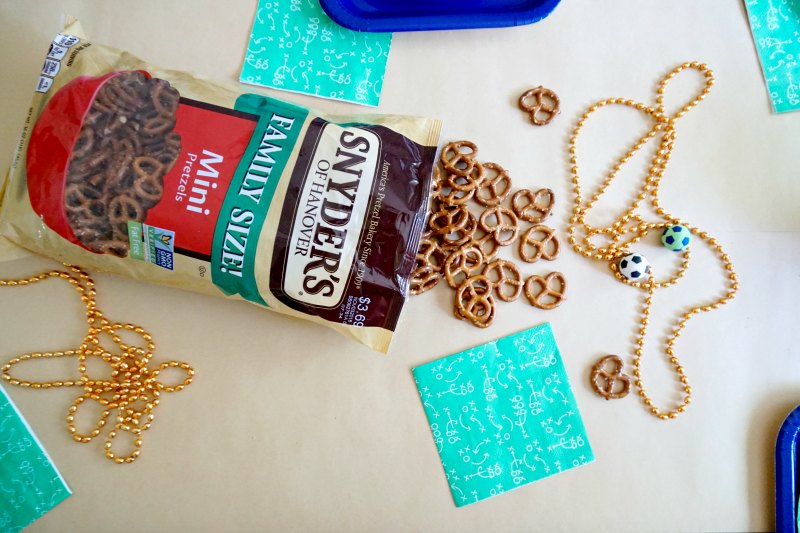 Visit the Meijer product pages to stock up on Tyson Chicken and Snyder's of Hanover Pretzels.
#2 - No Silverware Required
Is there anything better than being able to eat an entire meal with just your hands?
My kids don't think so!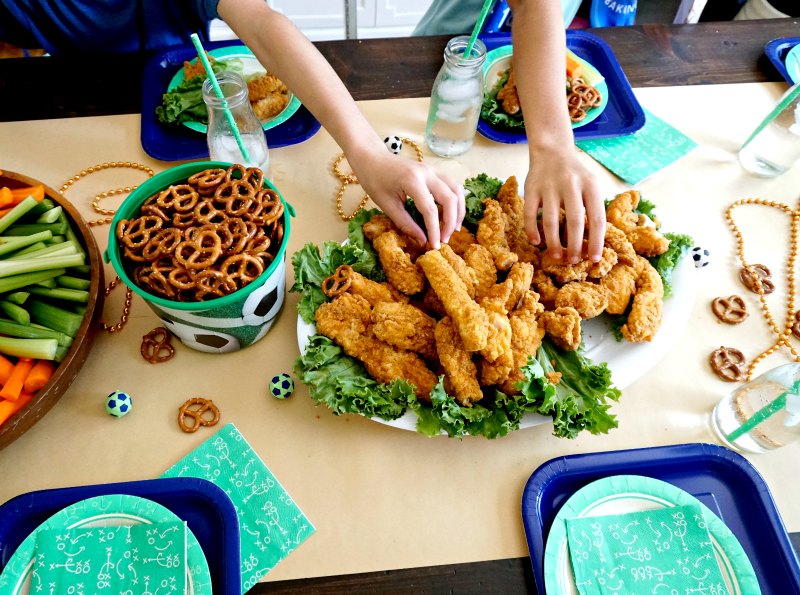 And I have to say that I agree! I love how I can prepare an amazing meal for my family and spend very little time in the kitchen.
I also love that Tyson Crispy Chicken Strips are made from chickens raised with no added hormones or steroids and are grown on American farms.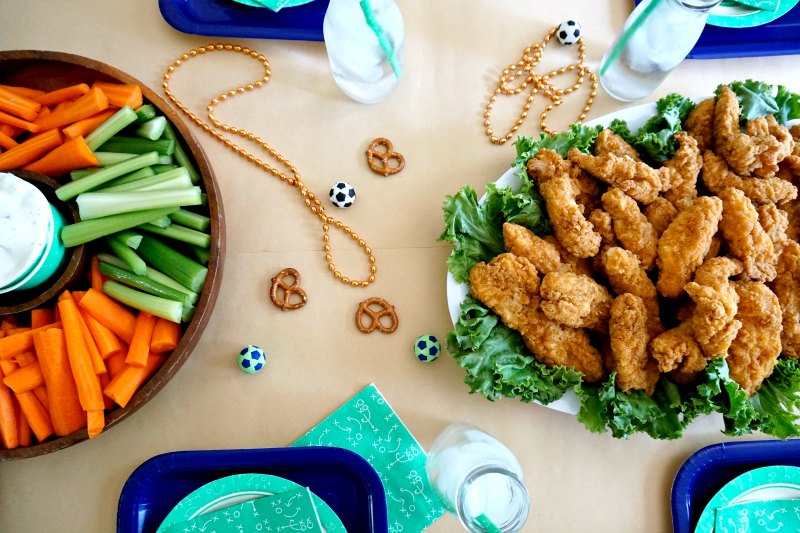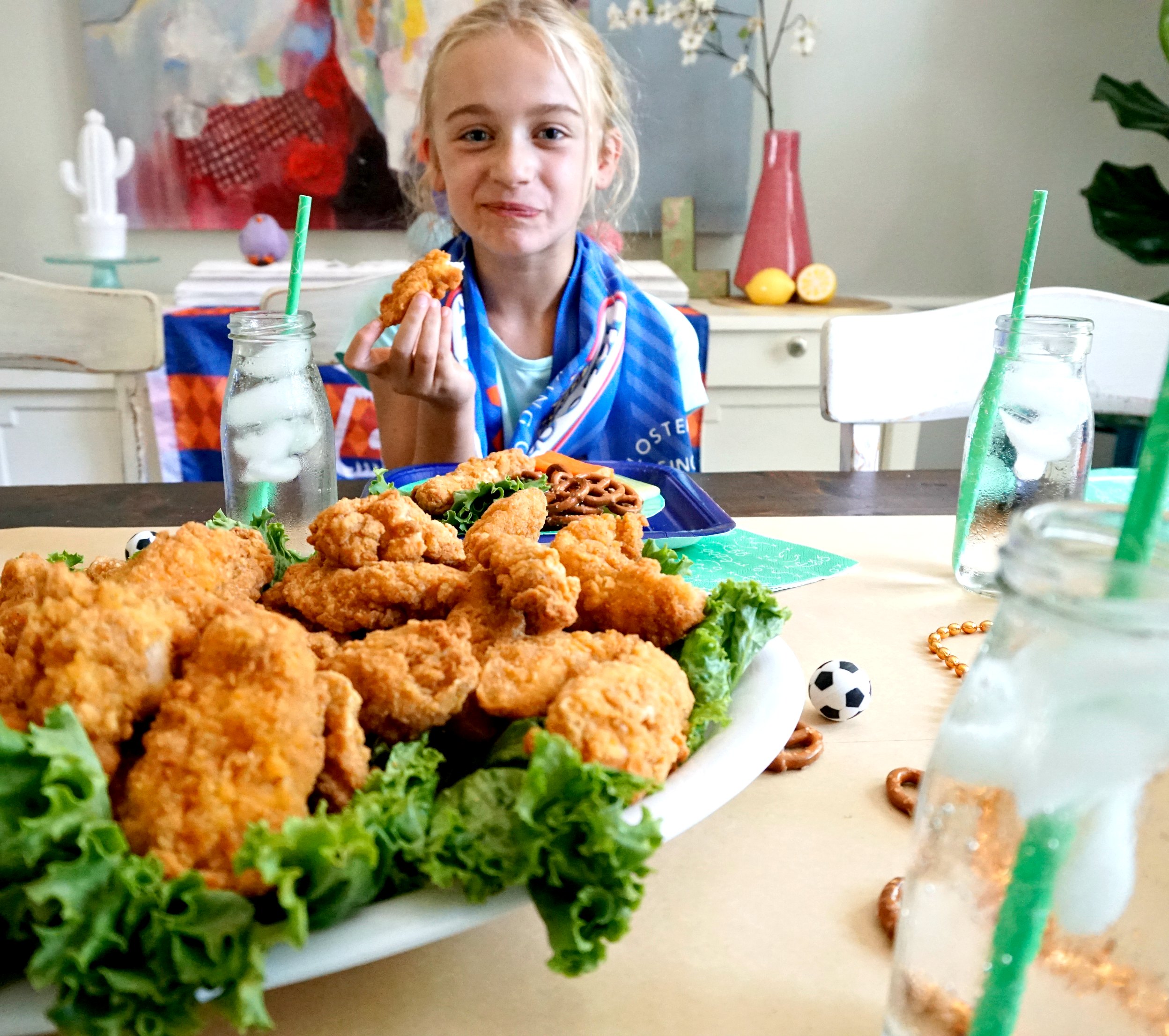 #3 - Dress like Super Fans
If you're going to be a super fan (or even if you're just a super fan for one night), it's always more fun to watch the big game when you're decked out in your team's colors!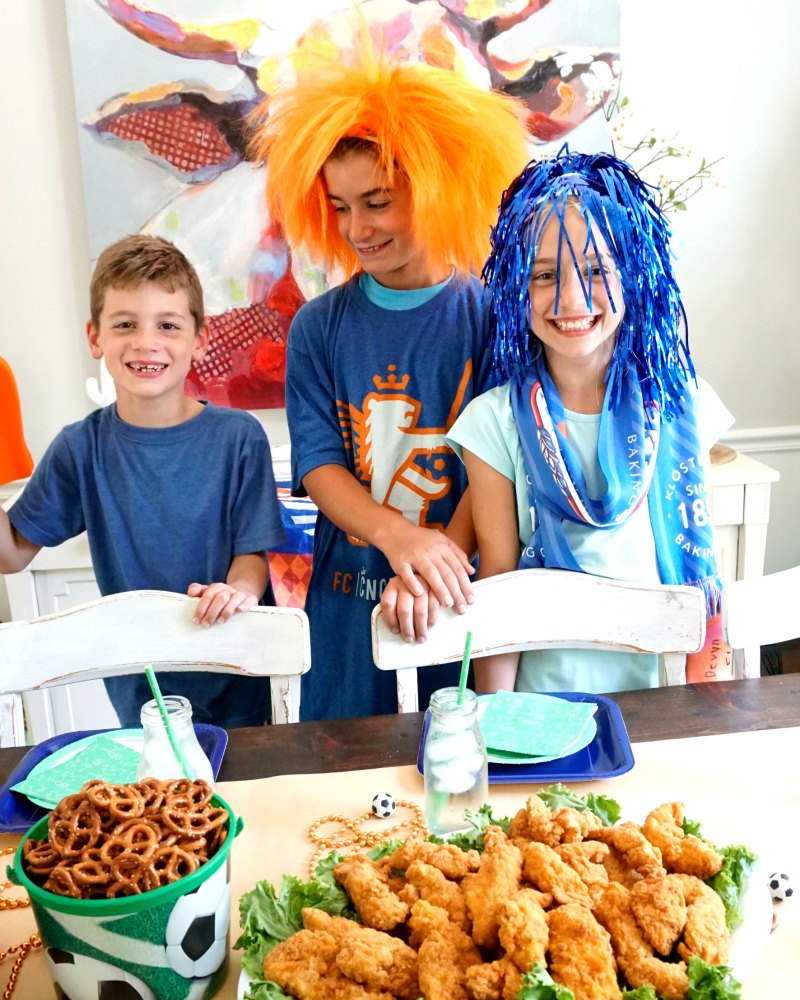 If you don't have T-shirts, wigs or #1 fan hands, some face paint would do the trick too.
And trust me, if you're having guests over for the big game, they will LOVE being offered a super fan wig or jersey to wear.
#4 - Make it Festive
Some might call this not wanting to do the dishes afterwards, but I call it being festive!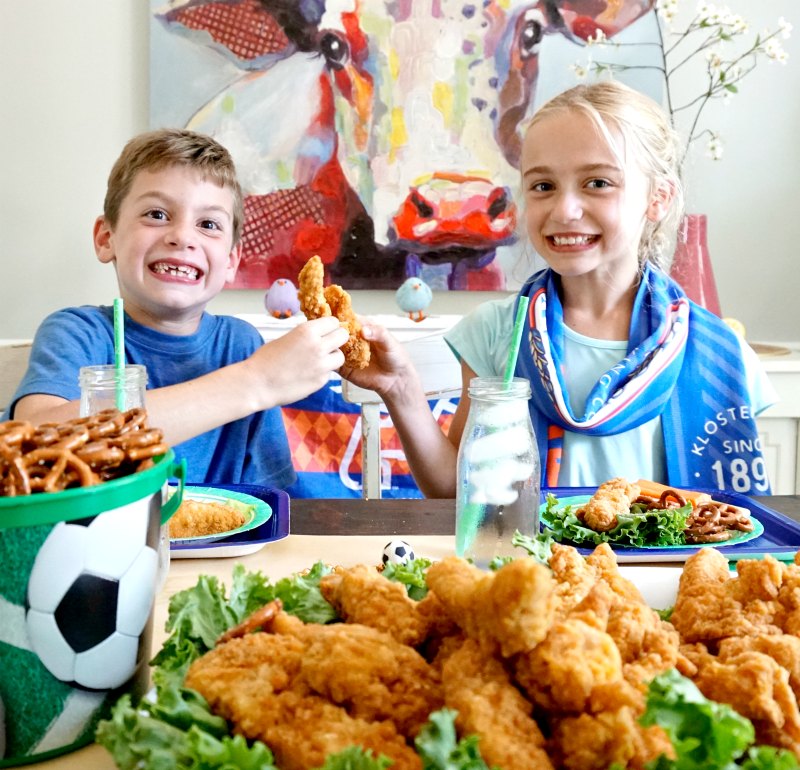 I serve Snyder's of Hanover Mini Pretzels in soccer buckets and add some craft paper to the table. I sprinkle a few bouncy soccer balls and fan necklaces around, and everything just feels a little more fun.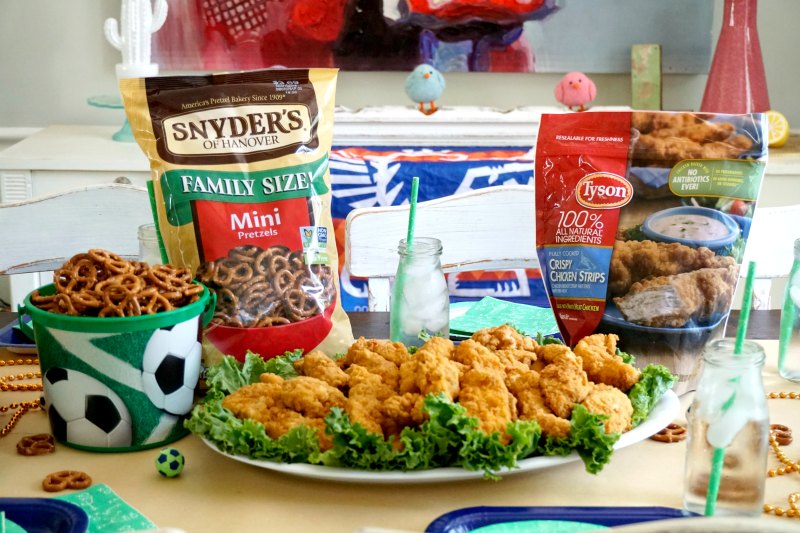 It doesn't take much to make the big game an even bigger event in your house.
The kids asked if we could decorate like this for dinner EVERY night.
Paper plates and food in buckets? I'm sold!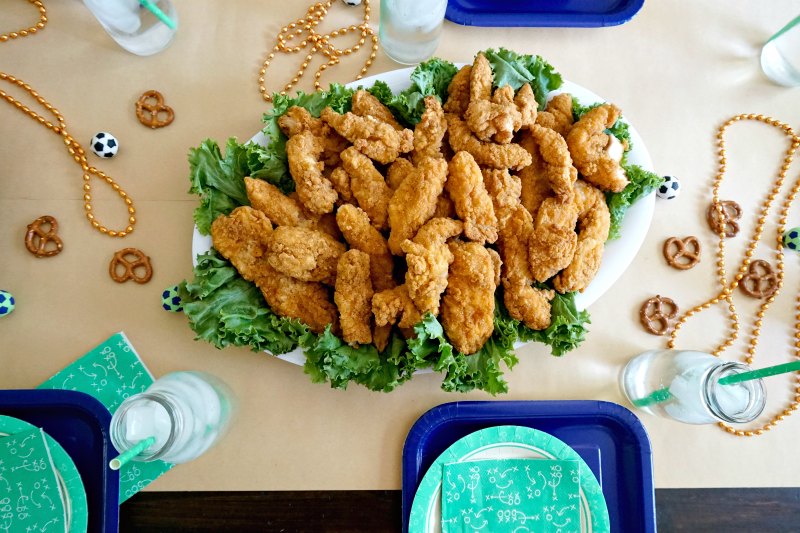 Whether you're heading to a little league game, a semi-professional soccer game or having neighbors over to watch the big football game, turn to Tyson Chicken and Snyder of Hanover's pretzels to help you celebrate game time with quick and easy meals.
Visit the Meijer product pages to stock up on Tyson Chicken and Snyder's of Hanover Pretzels.