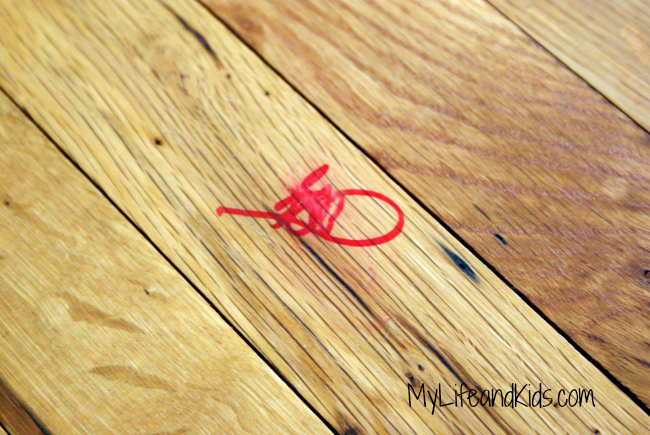 Have you ever found permanent marker on your hardwood floors?
I certainly have.
And now you won't need to worry if you find yourself in the same spot I did. Permanent marker removal is super easy and fast with the right tools.
Put a dab of white toothpaste on the marker.
Then rub like crazy with a damp washcloth or paper towel. (I like to use my microfiber cloth.)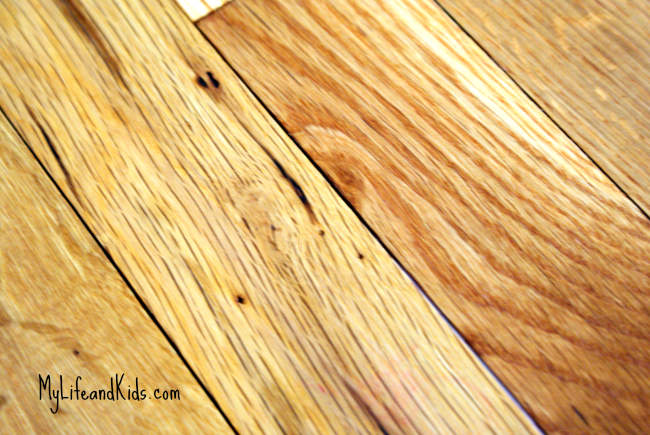 And you're done!
Be sure to pin this post, so you'll have it when you need it!