Food Allergies
How to Get Free EpiPens
By |
If you have kids with allergies, then you know that the co-pay alone for EpiPens can be expensive (we pay about $100), so it's not always as simple as paying for as many EpiPens as you need. Especially when they expire every year.
But thanks to my neighbor for telling me this little secret, we now have enough EpiPens to leave a set at preschool, a set at grandma's house, a set for home and a set for my purse.
And we got them all free!
Yes – I said free. And you can get free EpiPens too!
How to Get Free EpiPens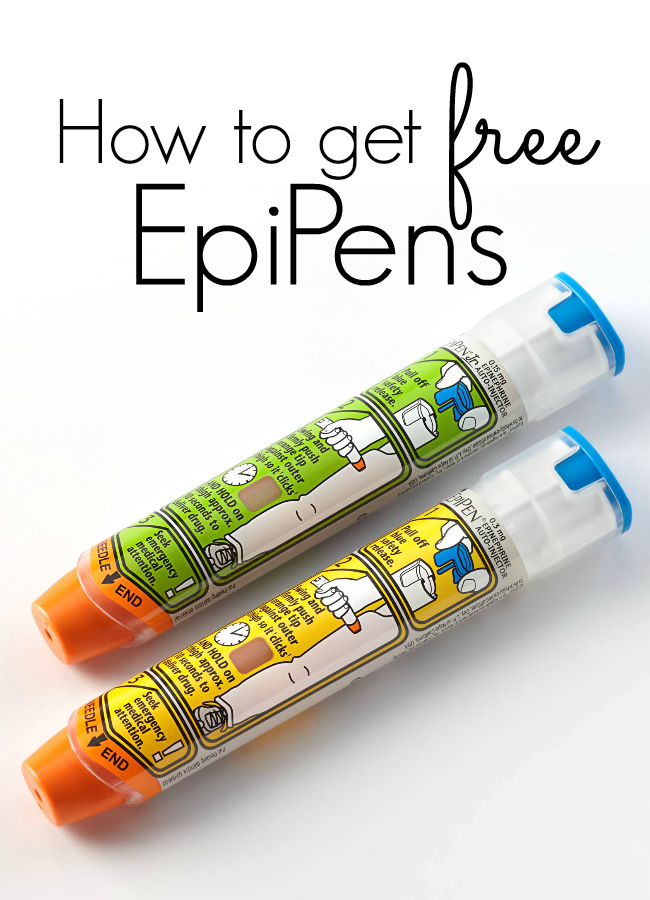 1. Click here to fill out the form and print your $0 Co-Pay Offer Card from Mylan (the makers of EpiPen).
If you don't want to enter your information online, you can call 1-800-395-3376 (a number found at epipen.com) and give your name and address. Your co-pay card will be mailed to you.
2. Make sure you have a prescription for your EpiPen.
3. Take your prescription and your $0 co-pay card to your pharmacy to get your free EpiPen or EpiPen Jr. two-packs.
You can use the card to receive as many EpiPens as you need throughout the year. I was able to get four EpiPen two-packs for free.