Our house is very cozy (that is, tiny) and our daughter has an insane amount of energy. That's potentially a bad combo.
As we approach the colder months, our outdoor playtime will decrease, and I am ever-so-happy that we converted our dining room into a playroom earlier this year.
We had to get creative with our dining table and seating in our tiny kitchen but it has been worth the sacrifice since we use the playroom so much.
We are always looking for playroom updates as our daughter gets older. Check out these 16 awesome playroom ideas that will make you want to be a kid again.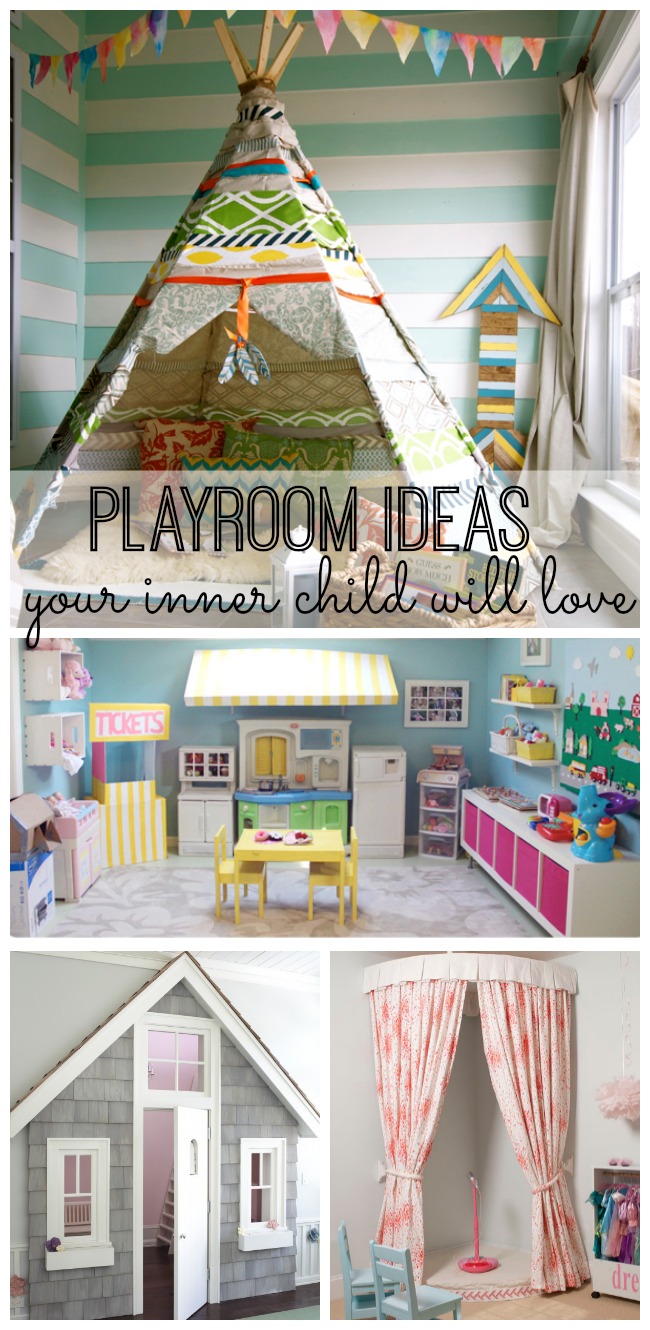 16 Playroom Ideas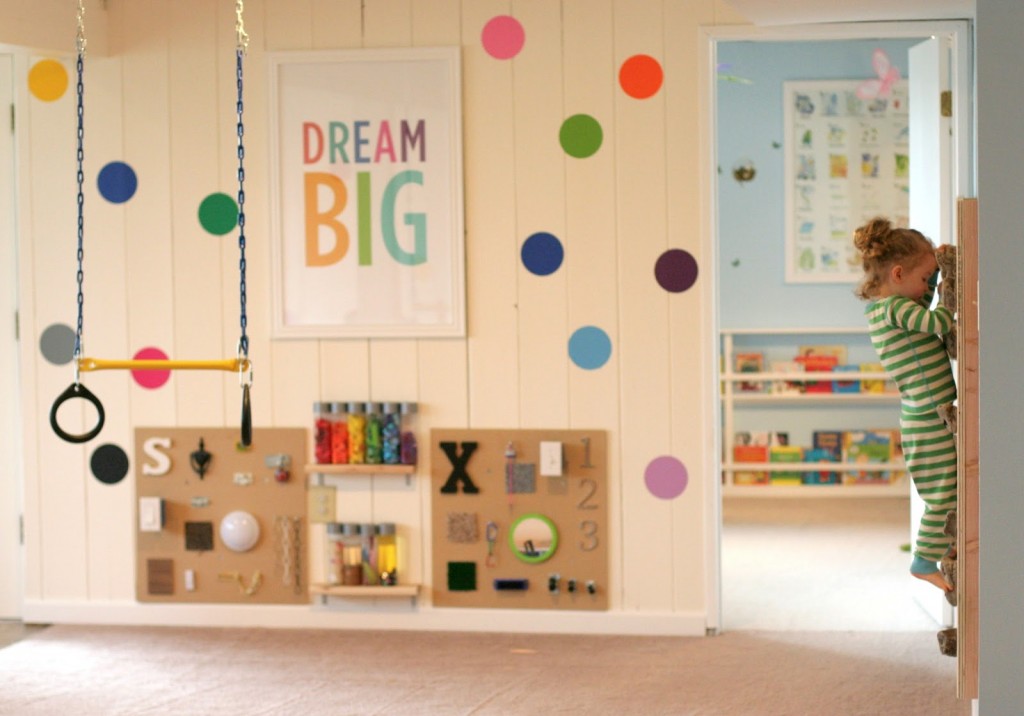 1. Playroom with Rock Wall from Fun at Home with Kids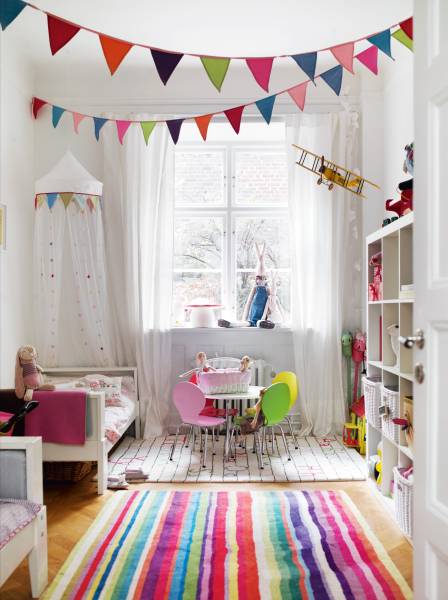 2. Colorful Playroom from the boo and the boy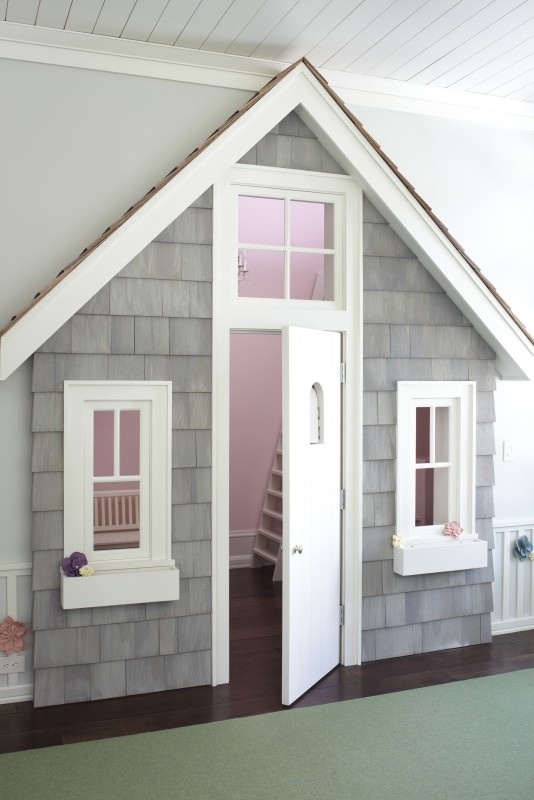 3. Closet Playhouse from Hickman Interiors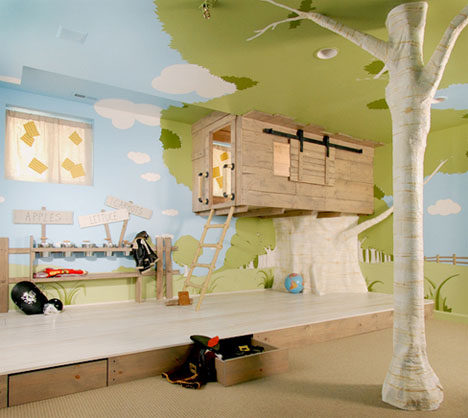 4. Indoor Treehouse from Baby Center Blog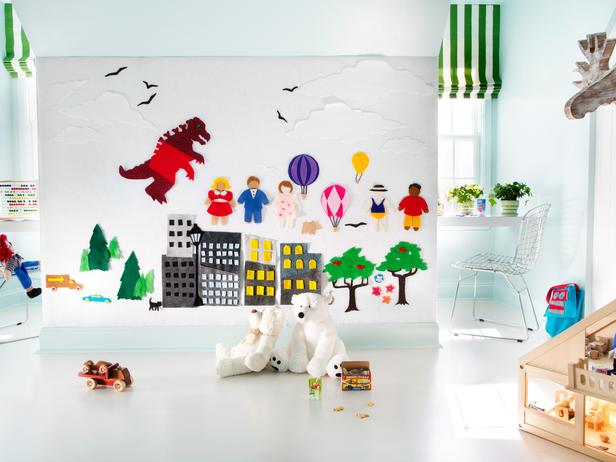 5. Crafty Converted Attic from HGTV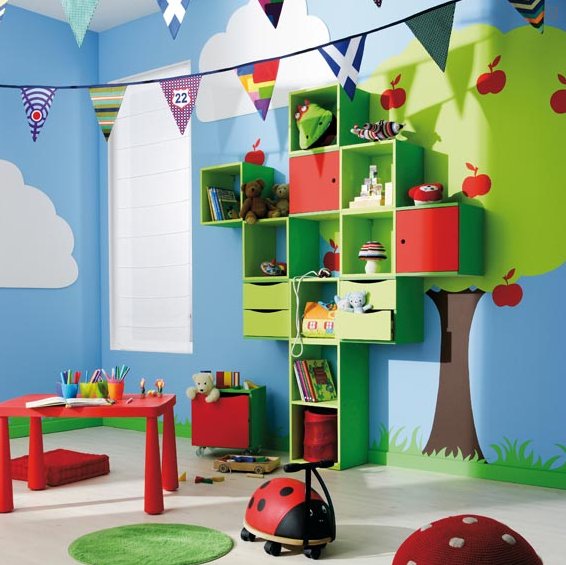 6. Vibrant Outdoor Theme from the boo and the boy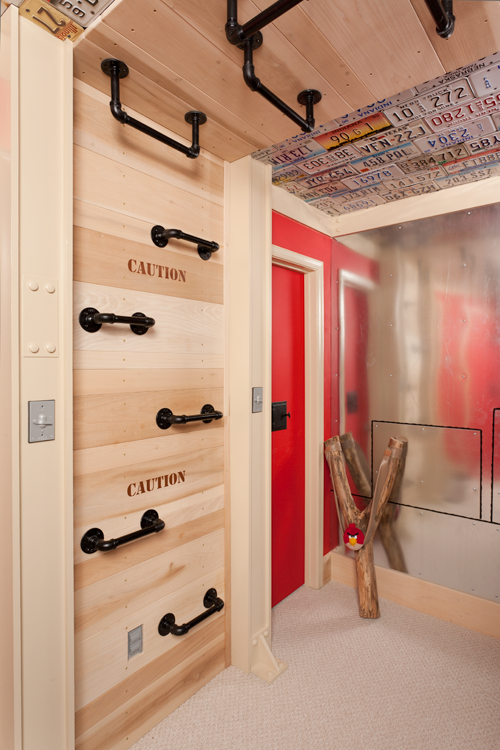 7. Climbing Room from All for the Boys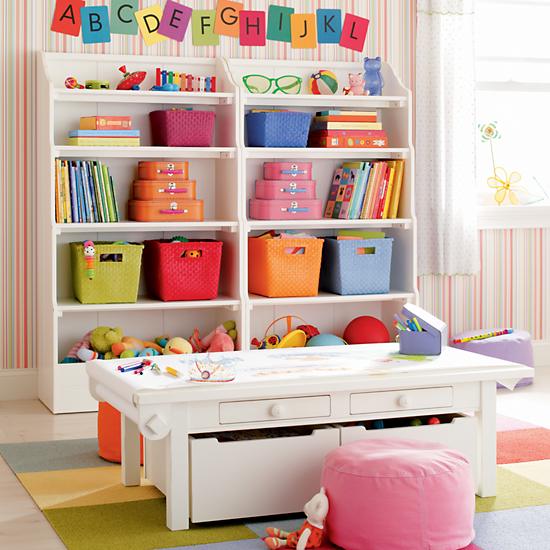 8. Colorful Storage from Land of Nod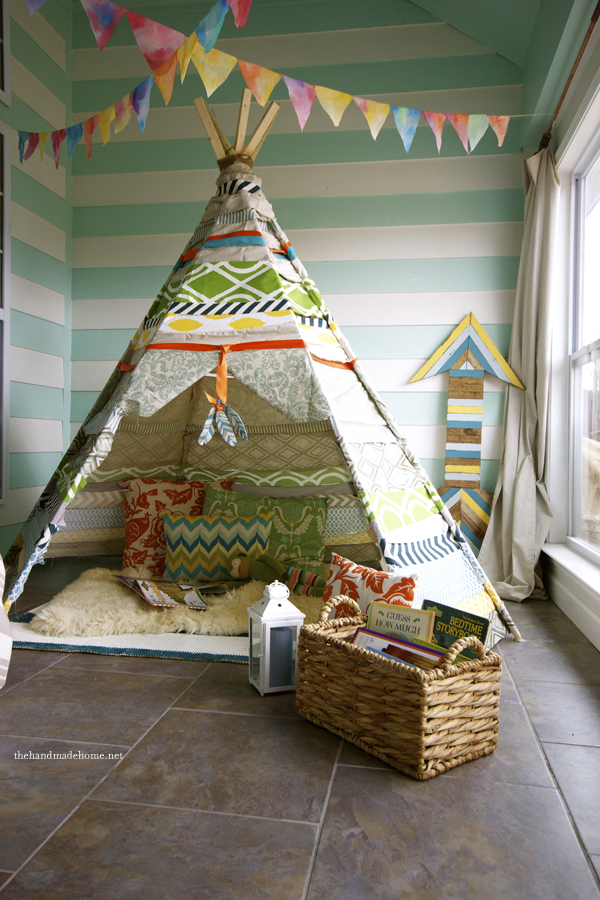 9. No Sew Teepee from The Handmade Home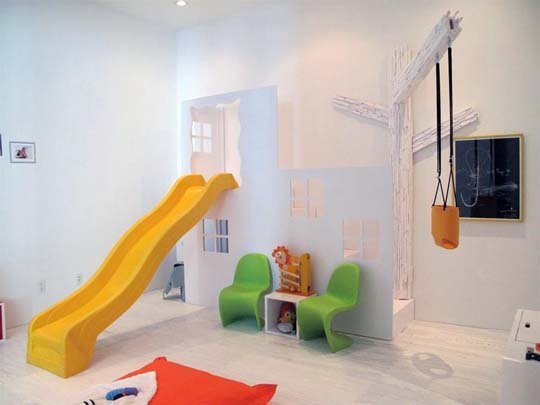 10. Modern Playroom from Apartment Therapy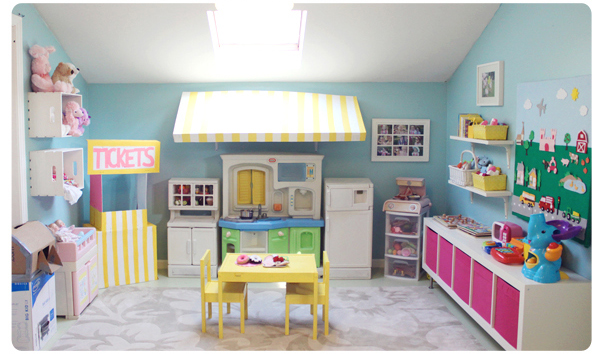 11. Colorful Cafe from The Busy Budgeting Mama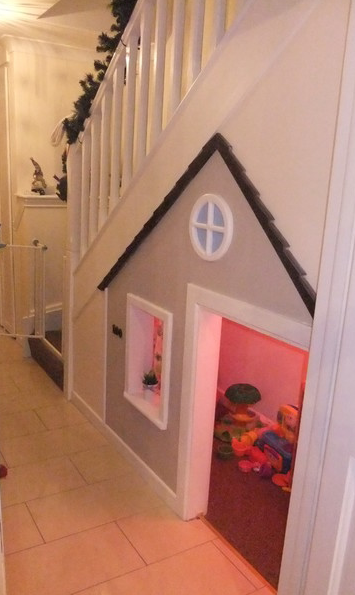 12. Under-Stair Playhouse from Houzz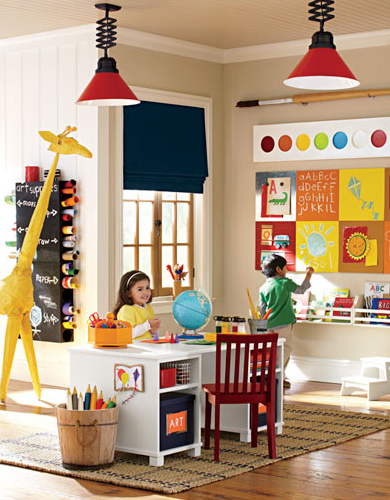 13. Creativity Space from Pottery Barn Kids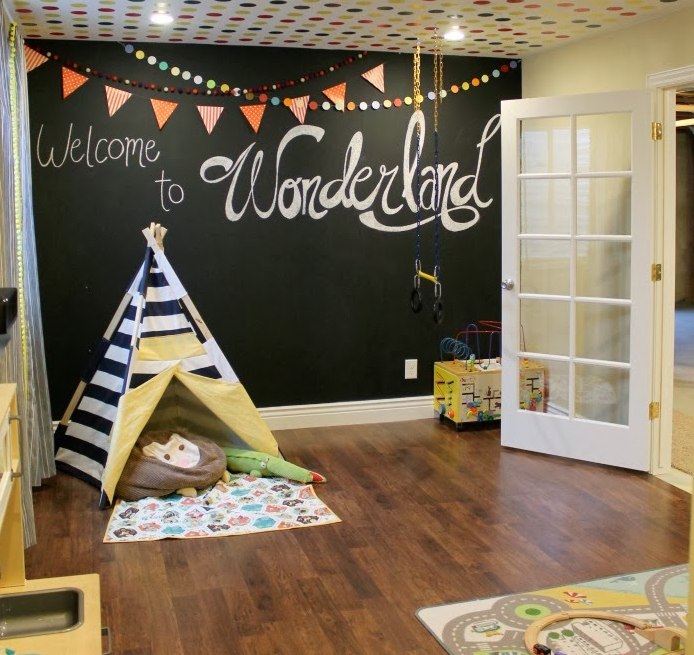 14. "Wonderland" from Simply Sadie Jane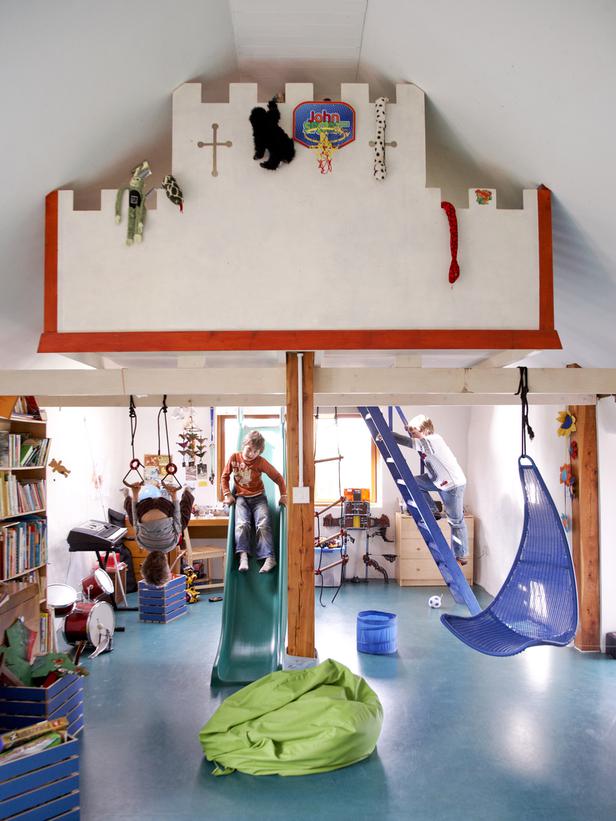 15. Castle in the Clouds from HGTV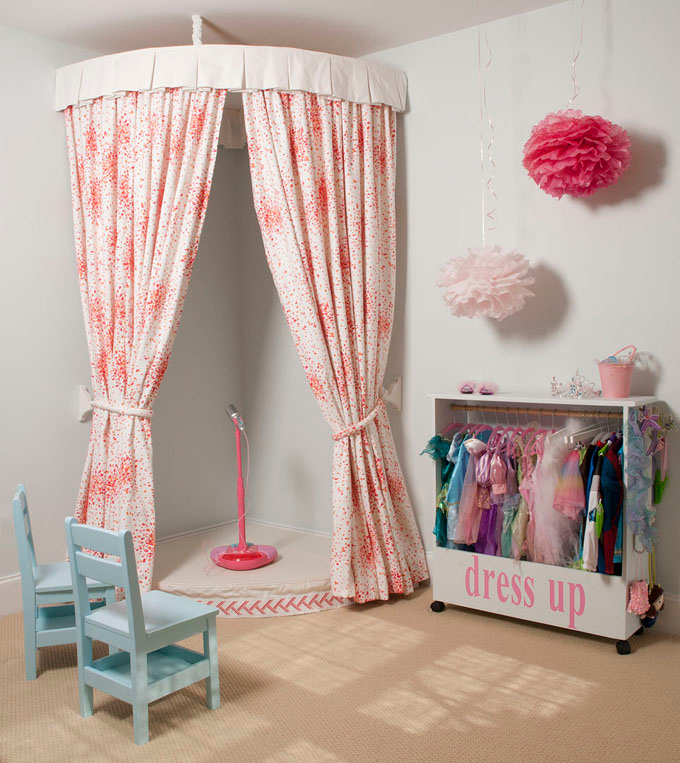 16. Playroom Stage from House of Turquoise