Food Allergies
The Talking EpiPen and How to Get it for Free (AUVI-Q)
By |
Our family's battle with food allergies continues.
Our youngest son was diagnosed with a peanut allergy at the age of one, and we've been diligent about keeping all nuts away from him.
Except for that one time when he got a bite of someone's peanut butter sandwich. And the other time that someone gave him a cookie with peanut butter in it.
It was a rough week.
But nothing happened. No reaction. No hives. No emergency.
Nothing.
We took him back to the specialist for more testing and were told with excitement that he had outgrown his peanut allergy. We were thrilled.
We slowly introduced peanut butter, and he's been begging for peanut butter at every meal. It's his absolute favorite food, and we're not exactly sure what he ate before now.
But then a few weeks ago, I gave him a bowl of granola. He ate a few bites, said he didn't like it and went to the other room to play.
cough. cough. cough.
I asked him if he was okay, and if he could breathe.
He said yes. But he had a red ring around his mouth.
Alarms were going off in my head, but I kept telling myself that we had been cleared of peanut allergies. He wasn't having an allergic reaction.
Until he threw up.
For those of you with food allergies, you know that hives, coughing and vomiting are the trifecta that should result in an EpiPen injection, a 911 call and a trip to the hospital.
But still I doubted myself. I thought maybe he was just throwing up from the plague we'd been battling for weeks.
Luckily, he's okay
We went to the doctor, and sure enough, our battle with food allergies is not over. He is not allergic to peanuts, but he is deathly allergic to cashews and pistachios. And all tree nuts are off the table.
Literally.
And all foods processed in a facility that also processes tree nuts. (Which seems to be the majority of food, by the way.)
We're just lucky that he hadn't come into contact with tree nuts before now.
The Talking EpiPen that Could Save Your Life (or at least change it!)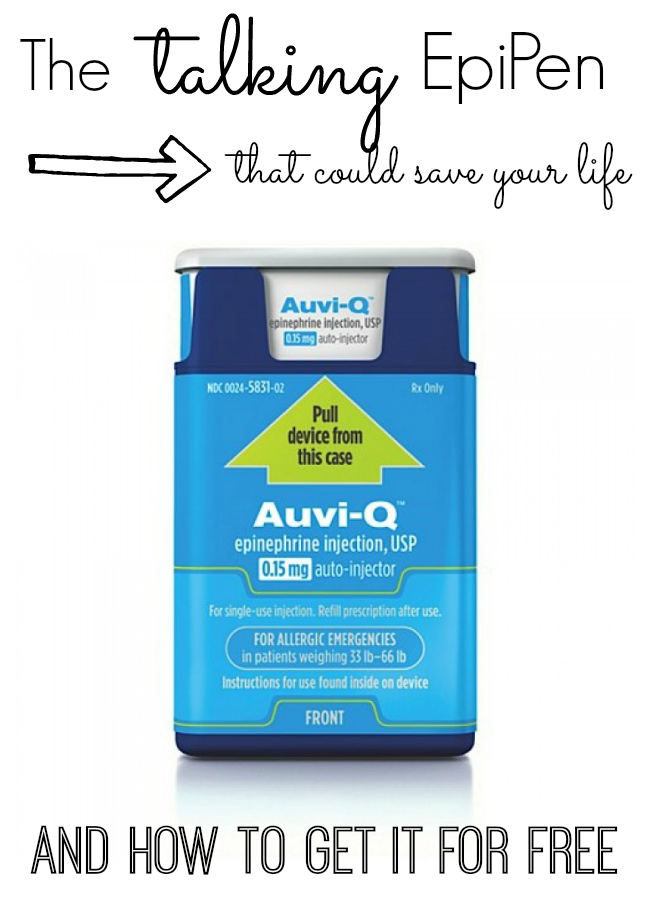 Our doctor introduced us to a new type of epinephrine injector that is life-changing.
Seriously.
This little sucker is called an AUVI-Q.
It's about the size of an iPhone or a deck of cards – which for those of you used to the traditional EpiPens – you know that size alone is huge. I can slip it into my pocket if I need to, and it fits perfectly in the iPhone holder of my wallet.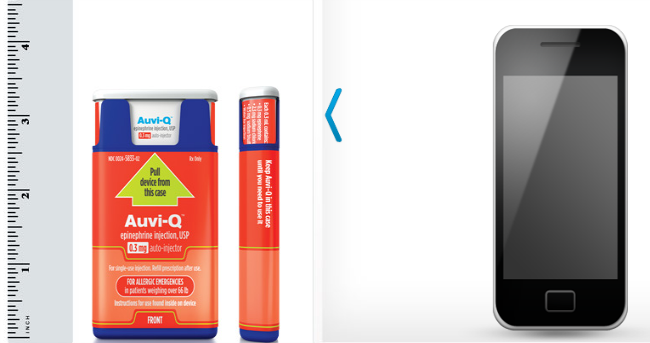 But that's not the greatest part.
It Talks to you!
The greatest part is that it TALKS to you.
No kidding. It literally talks you through every single step – from removing the safety cap, to injecting it into your leg – and even counting to five.
It came with a tester, and I can confidently say that my 6 and 5 year olds can follow the instructions perfectly. And the 3-year-old (the one that may actually need it someday) is also pretty proficient.
While I hope that I'm never in a position where one of the kids has to inject the epinephrine, I am glad to know that they could.
And it brings a whole new level of comfort when I have to leave our youngest with a babysitter.
Or a teacher at preschool.
Or even grandma.
It's a simple process, with a calm voice to walk you through every single step. And that's some great peace of mind.
And it's Free… or close to it!
The makers of AUVI-Q are offering several options for you to receive these for FREE!
–> Click here to take advantage of their offers.
Here's what they say:
$0 out of pocket for all commercially insured patients including high deductible plans.
Support for patients who can't afford their medicines and who do not have commercial or government insurance.
Direct delivery service ships AUVI-Q directly to your home, and can ensure the best expiration dating for AUVI-Q.
So far we have four free ones, and we'll be getting more each month so that I can leave one with each grandma, one for home, one for my purse, one for school, etc.
Click here to follow the instructions and get your free Auvi-Qs.
Still using the old EpiPens? Get them for free too!
If you're still using the old EpiPens – I've got you covered there too. Click here to read more about how you can get yours for free!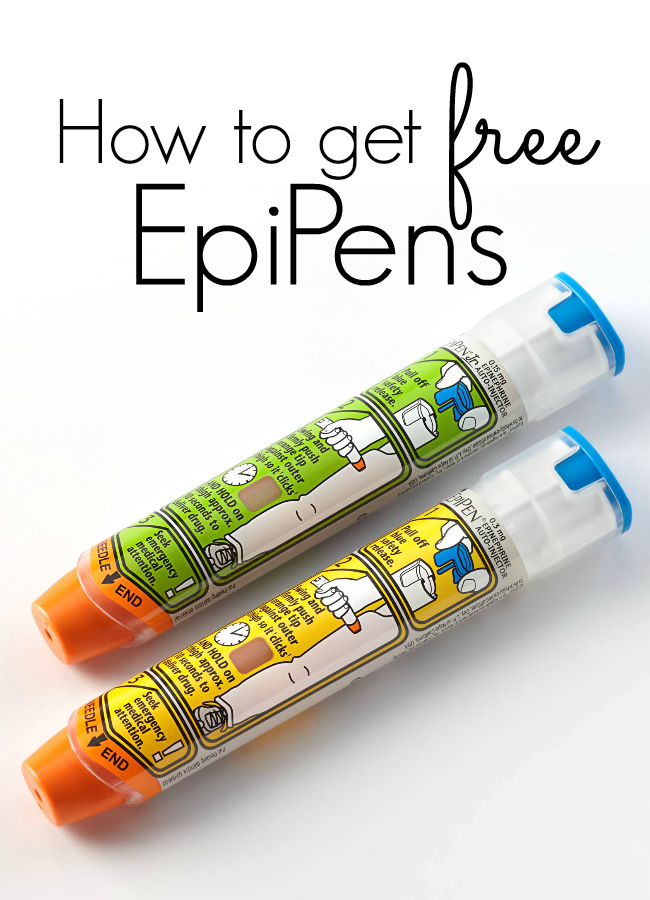 Oh – and PS – how cute and handy are these? Perfect for carrying EpiPens to school!