This post is in partnership with Sylvan Learning.
My husband and I both graduated from Miami University (in Ohio).  FYI - we were a university before Florida was even a state.
Ahem.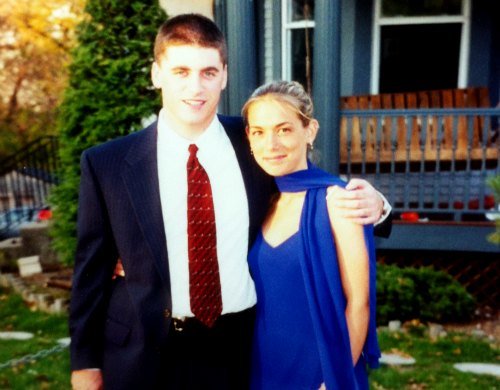 We loved our time at Miami and, of course, would love nothing more than for all three of our kids to go there as well. They would get to enjoy the picturesque campus, live in the "Miami Bubble" for a few years and be just an hour away from home.
It sounds too good to be true.
And - it probably is.
At the age of 10, Miles has decided he wants to be a farmer when he grows up. He's eyeing the agriculture school at Michigan State.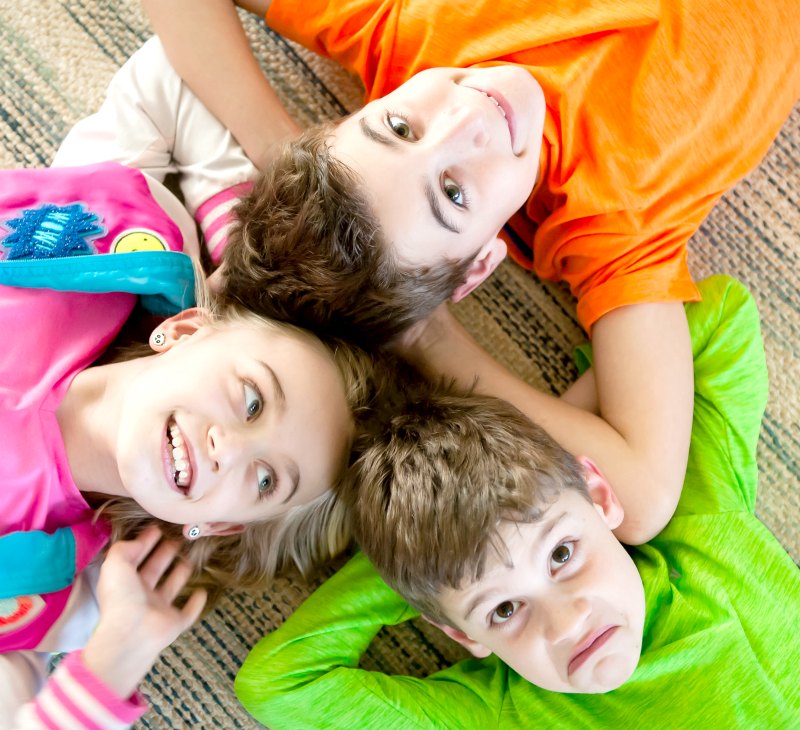 Alice has said she wants nothing more than to go to Miami herself and become an art teacher, but we'll see how that changes over the next 8 years before she actually graduates.
And Simon will either want to go to a school as far away from home as possible, or he will want to live in our basement and take online courses.
There will be no in-between for Simon.
So when Sylvan Learning asked me to write a letter to my kids about their goals for the future, and for my kids to write letters to their future selves to be opened when they get to college, I started really thinking about the years we have left.
I started thinking about the goals we have for our kids (even if we haven't really spoken them out loud yet.) And I got to thinking about the goals my kids have for themselves.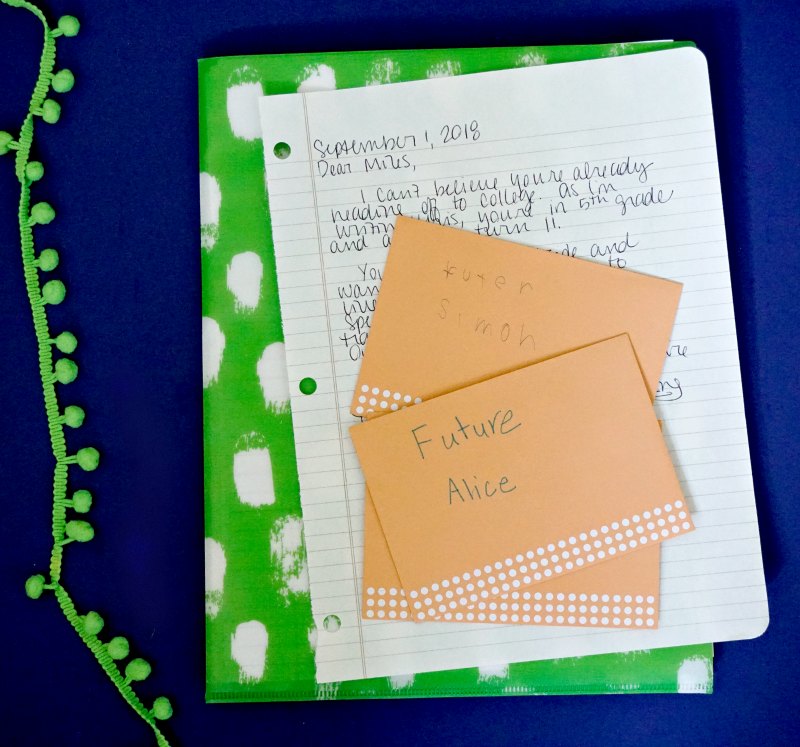 We wrote letters to future Miles, Alice and Simon. I didn't read the kids' letters, and they didn't read mine. That will be a special surprise for all of us in 7, 8 and 10 years.
Gulp.
Until then, I'll be focusing on helping my kids reach their goals.
How to Help Your Kids Achieve Their Goals
As parents, we are constantly working to help our kids meet their goals. Even when no one is declaring them as goals. Even when we don't know we're doing it. We're just hardwired to want to help our kids achieve success.
When they were little I helped my kids learn how to snap their fingers and blow bubbles. We set up playdates to help nurture friendships, and I still drive them halfway across the world to attend birthday parties with their classmates.
These don't feel like "goals," but they're still steps we're taking as parents to help our kids succeed.
Even if success is simply learning how to blow a giant bubble without getting gum all over their face.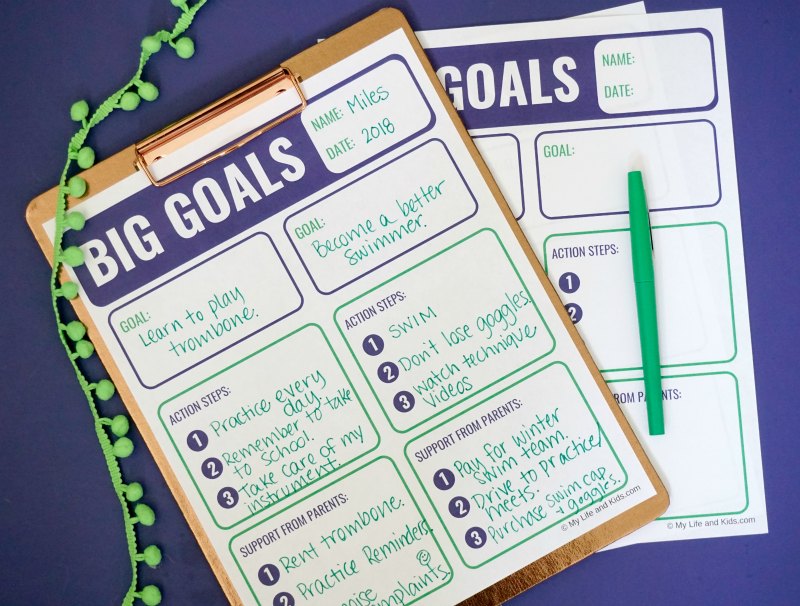 Now that our kids are getting older, their goals are becoming a little more concrete. Miles really wants to learn to play the trombone this year and to become a better swimmer. He's agreeing to practice both, and we're agreeing to support him by not complaining about how loud his trombone is and to drive him to and from swim practice.
Simon took handwriting camp all summer. For two hours every week for two months, he worked on improving his handwriting skills. And he only faked being sick to try to come home once. (We're so proud of him!)
When I went to meet the teacher last week, I could read every single word he wrote in his letter to me. I nearly burst into tears.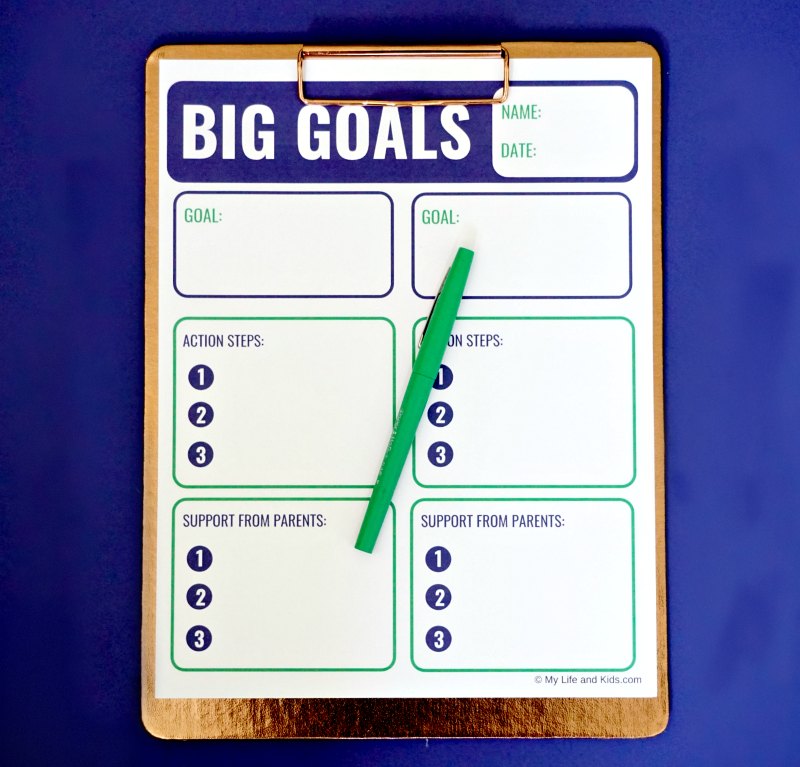 And when Alice said that her goal for fourth grade was to have a better homework routine, we helped her create a special playlist to help her focus. We installed a desk in her room and helped her get organized. So far, she's been doing her homework quickly and efficiently every single day after school. It's working.
Using Sylvan Learning to Help Them Succeed
So, I know that whether my kids decide to go to Miami University like their mom and dad, or they decide to see more of the world when they head off to college, we're going to help them meet their goals and get into the college of their choice.
Luckily, I'll be able to rely on Sylvan Learning SAT/ACT prep courses.
Sylvan Learning is the leading provider of personal writing for students in grades K-12, and their Sylvan Prep category helps kids prepare for college with SAT/ACT, advanced reading, college prep writing and advanced study skills courses.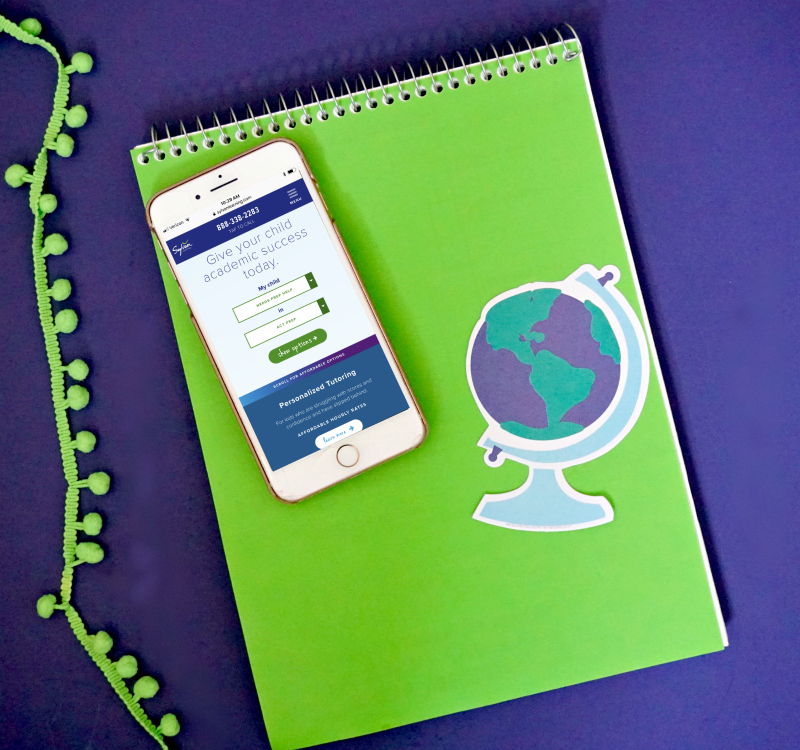 Specifically, Sylvan Learning test prep programs and college prep courses lead to real results, from higher scores on the ACT and SAT, to standout college application essays, to greater success in advanced courses.
My kids will have access to expert tutors who know the college entrance exams inside and out and small group instruction on the skills and strategies needed to obtain higher scores.
And they'll even have personalized homework to improve the skills that need the most help.
Which means that while my kids might not go to the college of my choice, at least I know they'll have the best possible chance to attend the college of THEIR choice.
Click here to learn more about Sylvan Learning.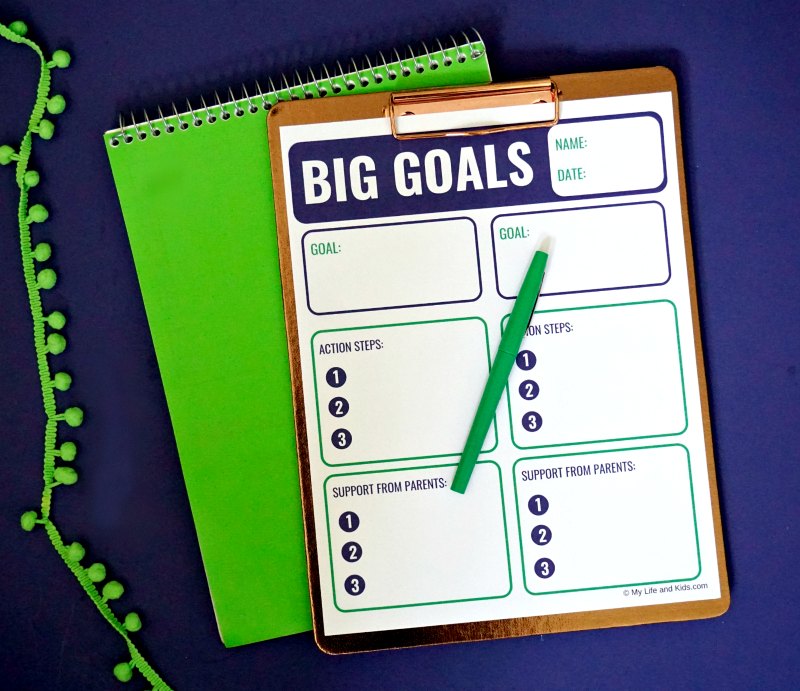 Click here to download your free Big Goals worksheet to help your kids reach their goals.