Nothing makes me happier than when the birds start chirping and the trees start blooming. Living in Ohio, spring is an essential part of everyone's overall mental health – we survived the dreary winter days and sunshine and warmer weather is on the way!
To celebrate its arrival, I usually have some girlfriends over for a spring brunch. Not only do we talk about all the things we want to do now that we aren't battling the weather, it's also a great time of year to get together before everyone goes their separate ways over the summer.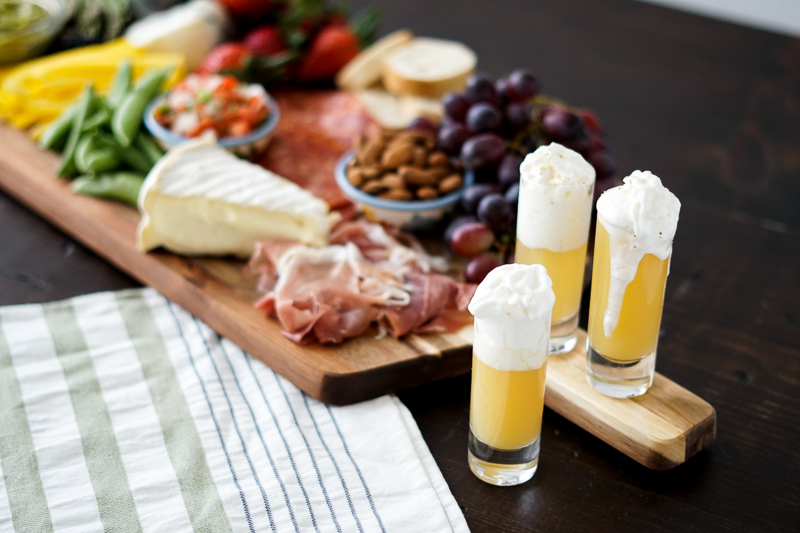 This year, I teamed up with Florida's Natural® Brand Orange Juice to create a fun and delicious addition to our brunch - orange juice shooters!
If you've been around my site for the last couple of years, then you already know that we are die-hard Florida's Natural® fans. It's the only orange juice we drink for a couple of reasons.
First (and most important to my kiddos), it tastes good.
Second (and most important to me), it comes from pure Florida oranges. There are no artificial flavors or ingredients and unlike other national brands, Florida's Natural® only uses oranges hand-picked from their grower-owned orange groves in Florida. They never use imported oranges.
(You can read more about why we love Florida's Natural® so much and the recipes we make with it here, here, here, and here.)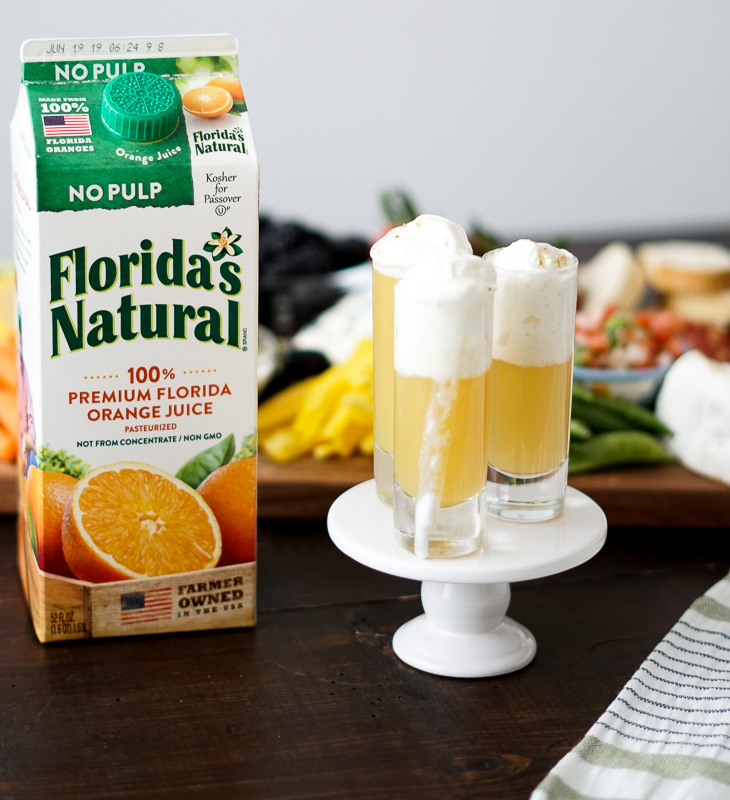 My Spring Brunch Menu
I always keep my spring brunch menu as simple as possible - because it's really all about the company and conversation - it's not about the food.
Who am I kidding?
It's always about the food!
This year, I created a super simple charcuterie board.
Side note: Do you realize how difficult it is to spell charcuterie? I have never gotten it right on the first time.
Ever.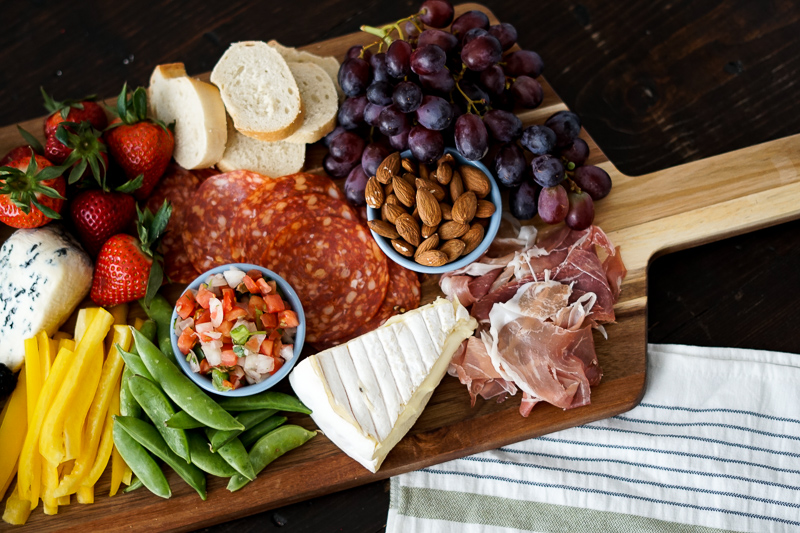 Luckily, making a charcuterie board is a lot easier than spelling it.
I cut up some fresh veggies and added in three different types of cheeses, prosciutto, salami, baguettes, pico de gallo, guacamole, hummus, fresh fruit and some almonds.
I served it with pita chips on the side so that everyone could snack throughout our brunch or fill up a plate and sit at the table.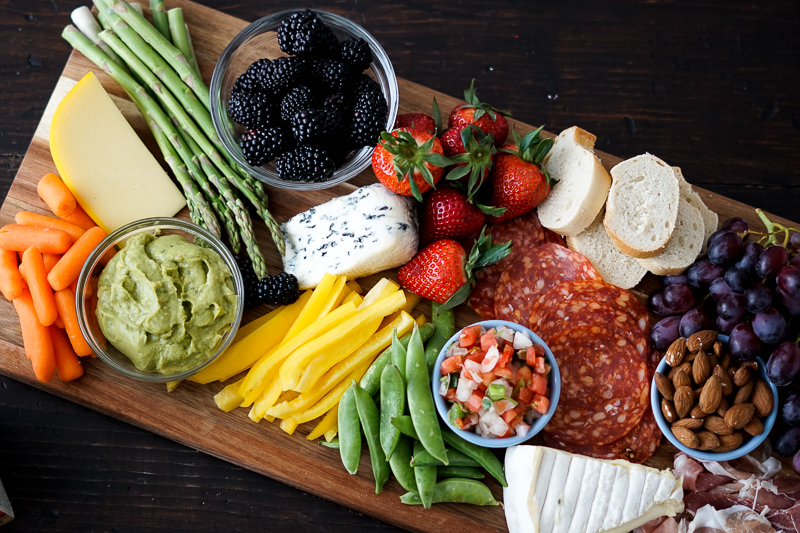 I like to keep things super relaxed, so this was the perfect menu for our gathering.
Unfortunately for my husband, we ate every last crumb. By the time he came home from work, all that was left were the pictures.
It's possible that I saw real tears rolling down his face.
Everyone Agreed, The Best Part Was the Orange Juice Shooters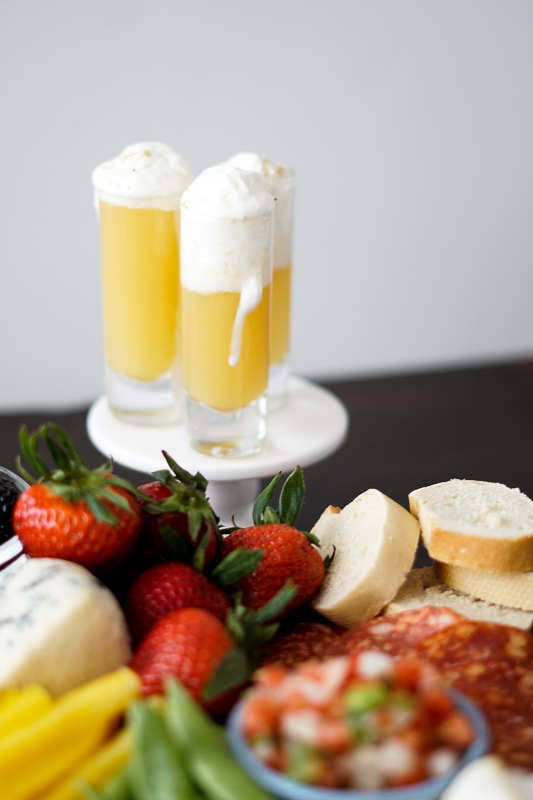 Served in tall shot glasses, these orange juice shooters were the star of the day. They're delicate and fizzy with just the right balance of citrus and sweet.
They can be made with or without vodka, which also adds a fun twist for the adults at the party.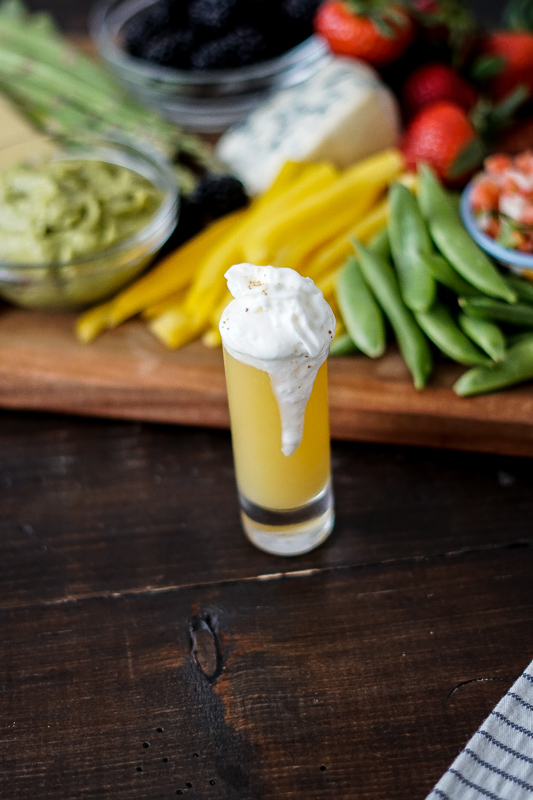 They could not be easier to make.
Simply pour equal parts Florida's Natural® orange juice, cream soda and vodka (optional) into a shot glass.
Top with the whipping cream of your choice (we used it straight out of a can, but you can use your favorite recipe to make some from scratch.)
Then sprinkle with ginger and enjoy!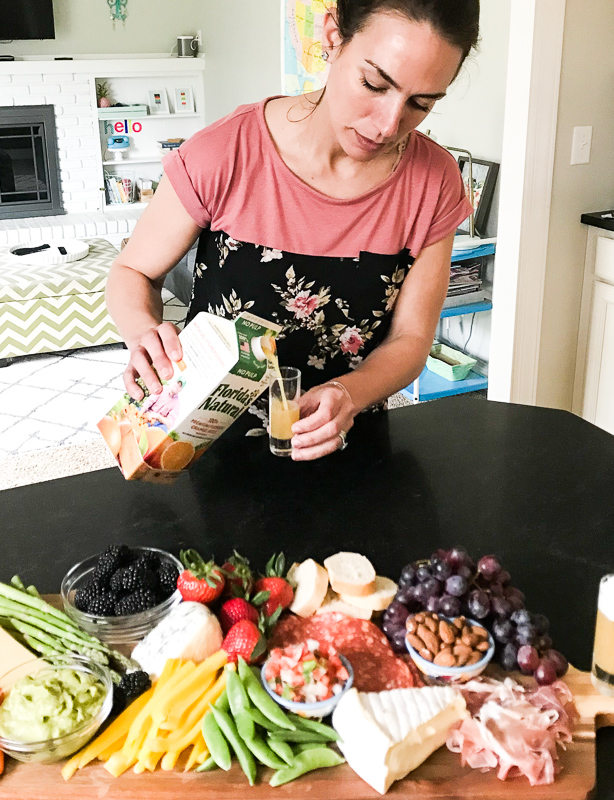 I made several in advance of guests arriving, but the whipped cream tends to flatten a bit after 15 minutes.
I invited my friends to refresh their whipped cream before drinking, but you may want to wait to add the whipped cream until the very end.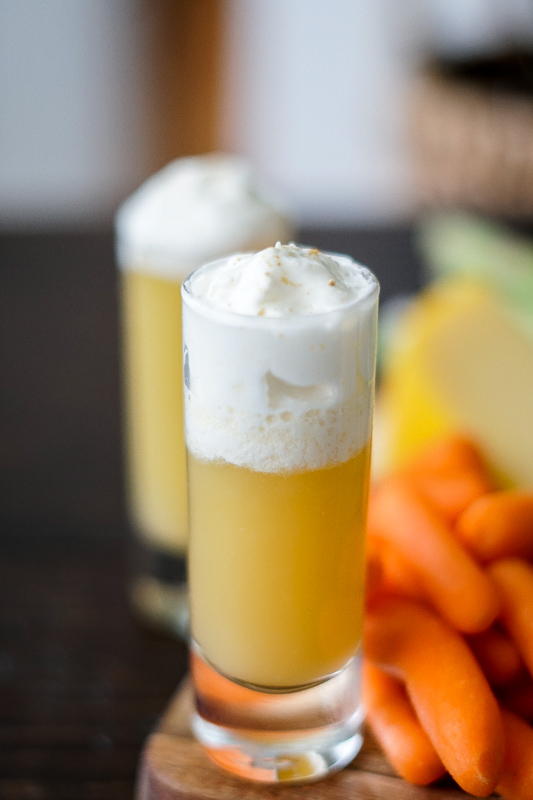 Learn More about Florida's Natural®
Florida's Natural® orange juice is grown by five generations of Florida families who share the same goal: producing the freshest-tasting juice around.
While other orange juice category leaders are owned by multi-million-dollar corporations that also produce soft drinks, Florida's Natural® only produces juice.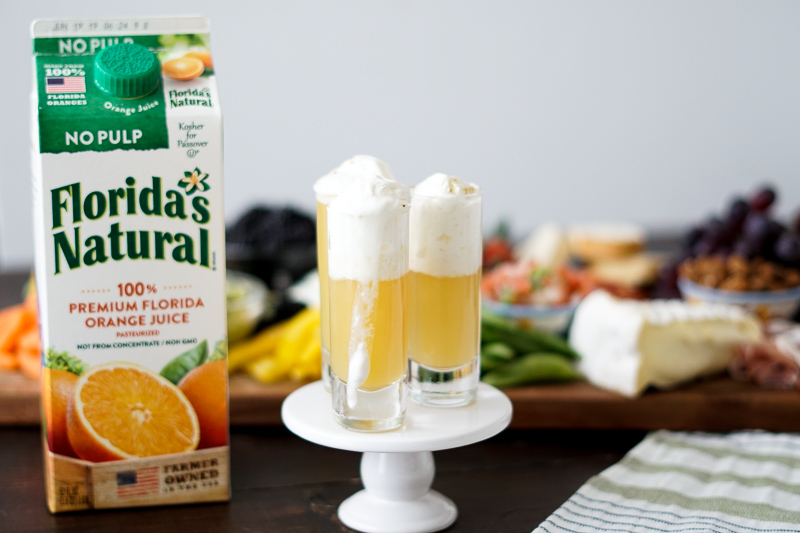 And they're good at it!
Their farmer cooperative is made up of 14 grower organizations that represent nearly 1,000 independent grower-owners. Together, their growers own more than 60,000 acres of Florida's citrus, making them one of the largest cooperatives of citrus growers in the United States.
They all work together to produce the finest juice for Florida's Natural®.
How to Make Orange Juice Shooters
For those of you that prefer a recipe card that you can print or save, the official orange juice shooters recipe is below.
Print
📖 Recipe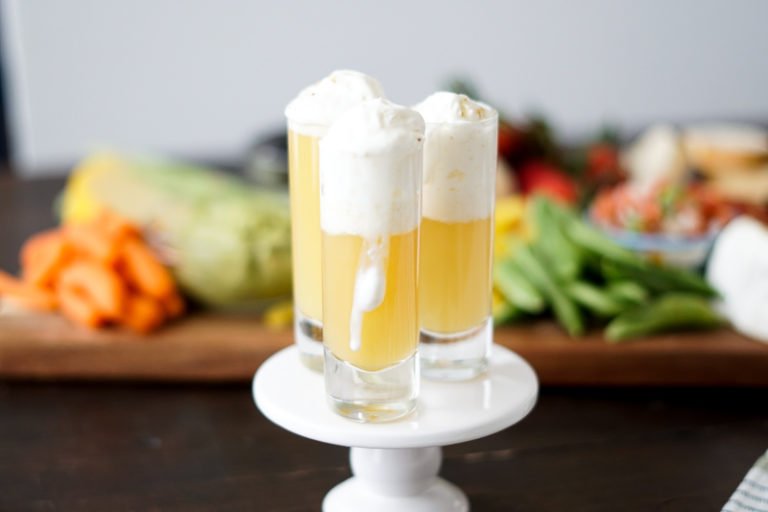 Orange Juice Shooters Recipe
These orange juice shooters are the perfect addition to your spring or summer menu. Perfect for brunch, bridal showers, garden parties - or really anything - they're delicate and fizzy, and the perfect combination of citrus and sweet. Whether you're making them as a non-alcoholic drink or as a boozy shot, they're super simple to whip up.
Total Time:

5 minutes

Yield:

1
Instructions
Mix equal parts Florida's Natural® orange juice, cream soda and vodka (optional).
Add whipping cream to the top (you can use homemade or canned).
Finish with a dash of nutmeg.
Enjoy!
Author:

Prep Time:

5min

Category:

Drinks
Keywords: brunch, orange juice, boozy shots, bridal shower, garden party, spring, summer
This is a sponsored post. All opinions are my own.