As I shared in my earlier post, we hosted a lemonade stand with our kids and neighbors. The kids' lemonade stand was a hit (you can read about it here), but we wanted to make it even more fun for the adults, so we added a bit of summer fun to our lemonade stand with three tasty summer cocktails.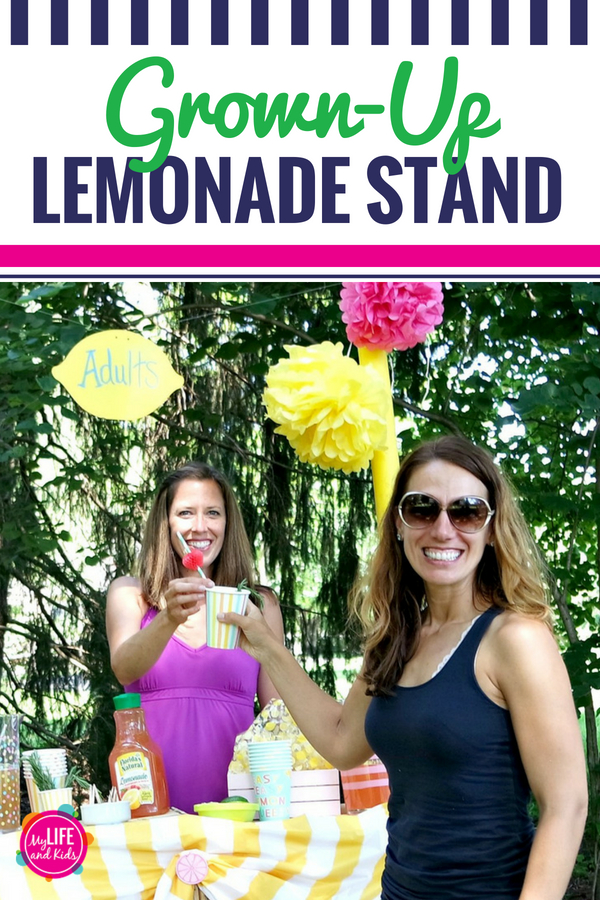 All drinks were FREE and "customers" (aka friends and neighbors) got to choose from three different boozy lemonade cocktails.
Strawberry Daiquiri
Raspberry Peach Paloma
Spiked Arnold Palmer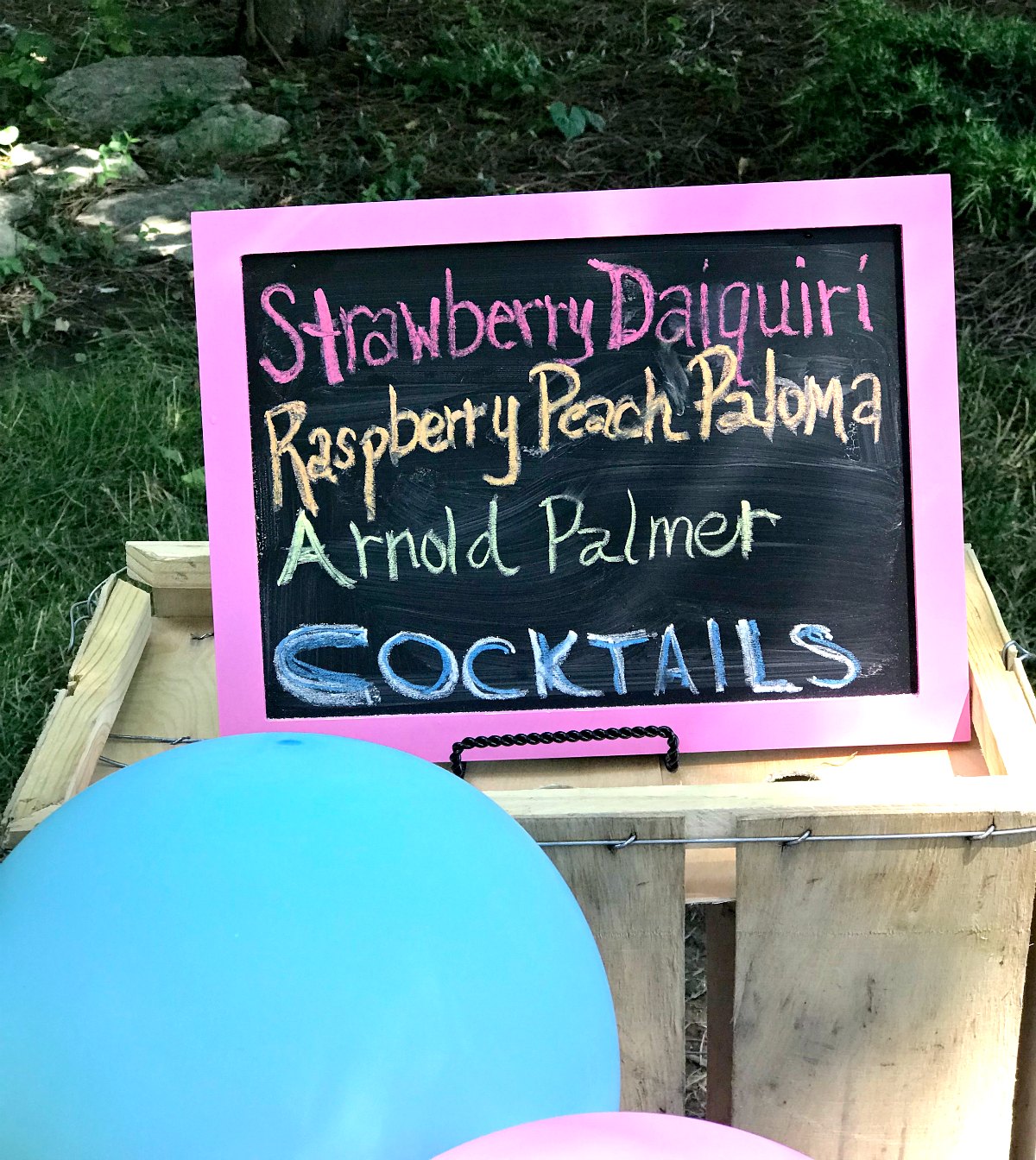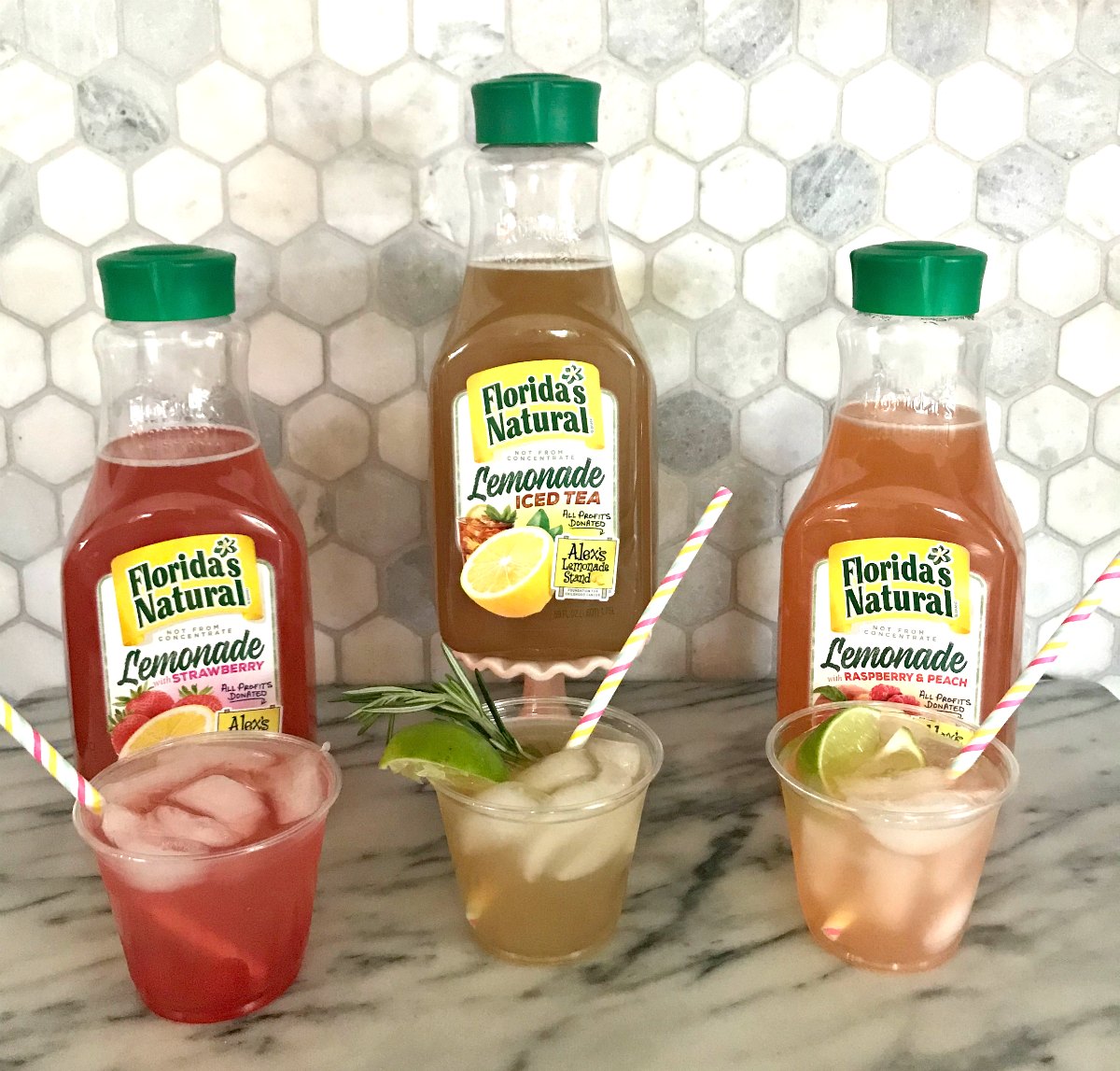 My friend Alicia and I tried our hardest to choose a favorite, but they were all pretty darn delicious. (Keep reading for the recipes!)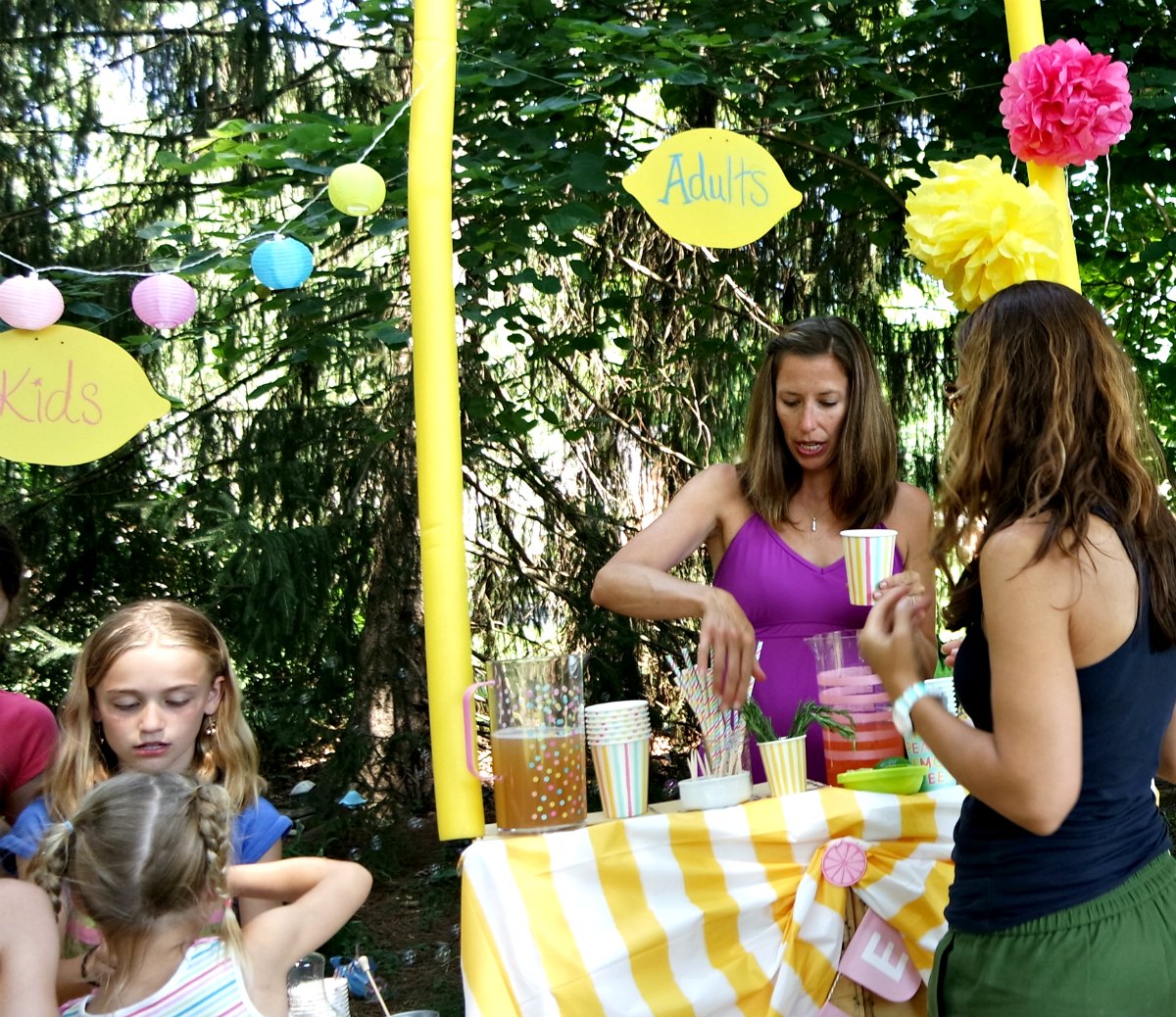 We pre-mixed the drinks in pitchers and then offered fresh rosemary, limes and cherries for garnish. I never thought I would like rosemary in my drink, but WOW! You need to try it sometime.
And of course, don't forget the super fun straws and paper cups.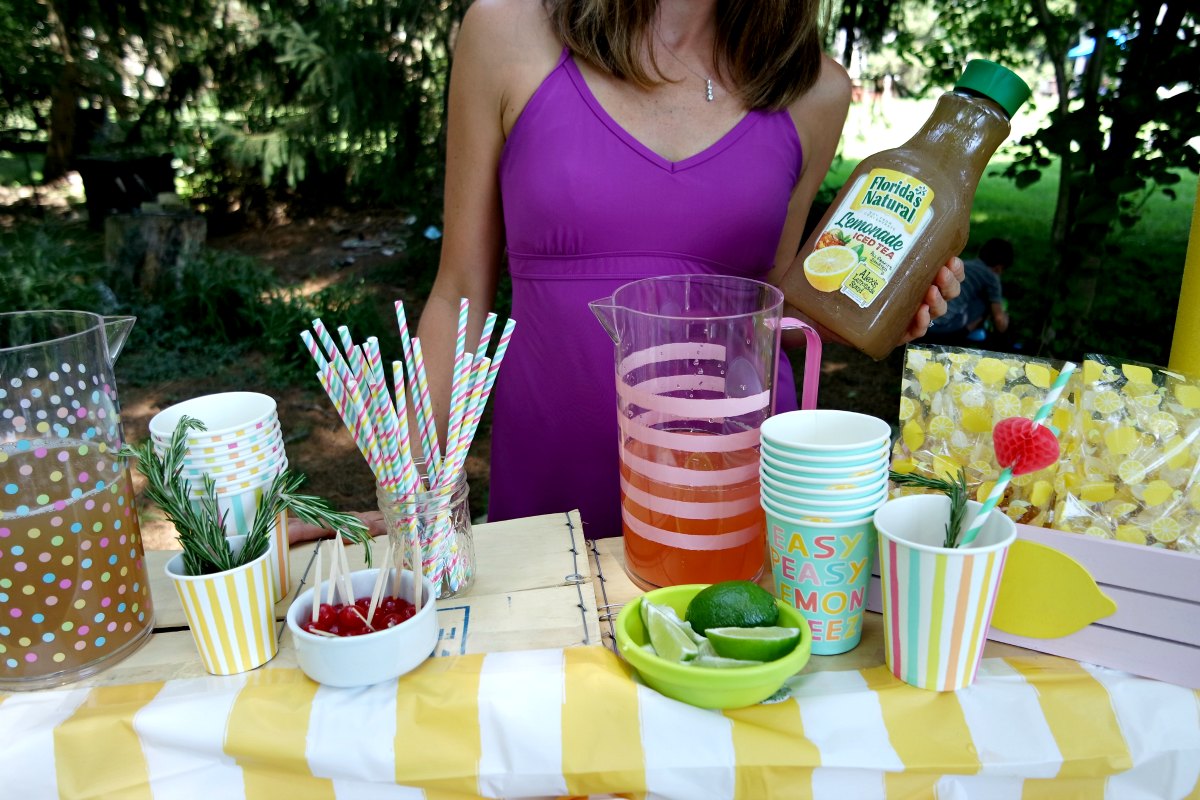 Our stand couldn't have been easier to pull together, thanks to Florida's Natural lemonades.
They aren't made from concentrate and have no artificial ingredients or preservatives.
But that's not even the best part…
Each purchase of Florida's Natural lemonades helps support Alex's Lemonade Stand Foundation, which funds childhood cancer research. Florida's Natural donates all profits from lemonade sales to Alex's Lemonade Stand Foundation.
How amazing is that? Click here to learn more!
Three Summer Lemonade Cocktail Recipes
Lemonade cocktails taste like summer, and they could NOT be easier to make! Whether you prefer rum, tequila or vodka, we have a spiked lemonade drink for you!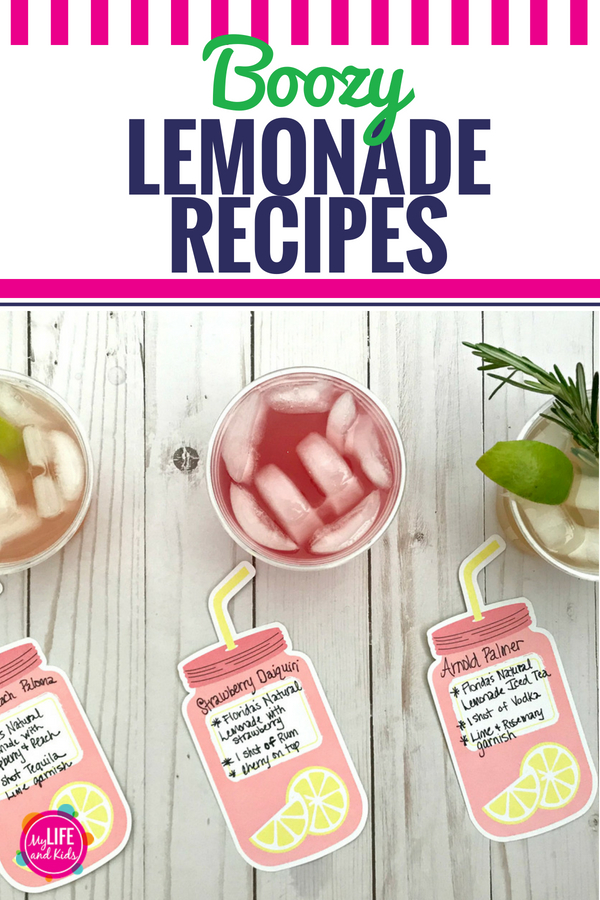 Raspberry Peach Paloma Recipe
With just three ingredients, this drink could not be any easier (or any tastier!) For an added twist, consider freezing fresh raspberries to use as ice cubes!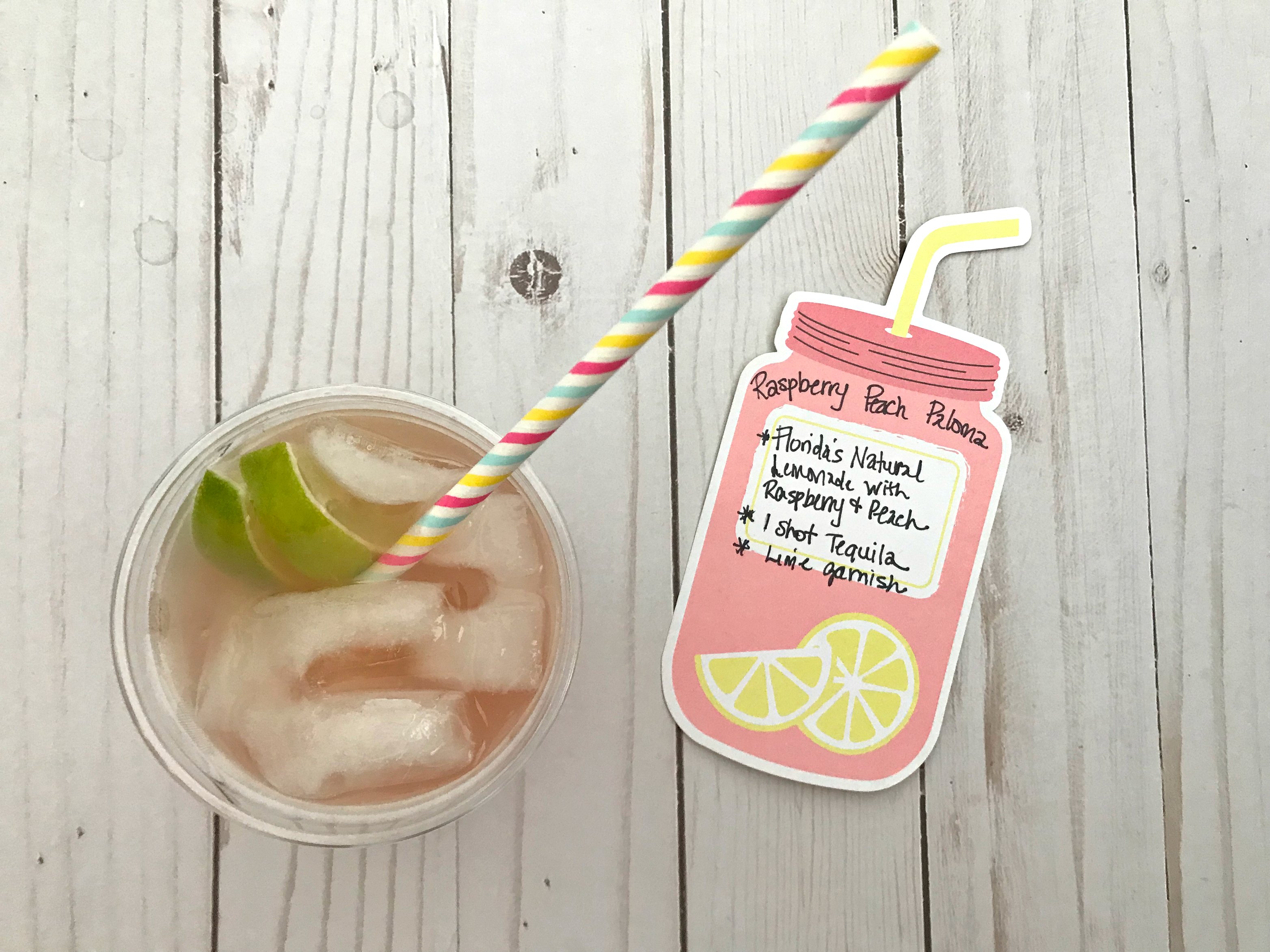 Ingredients
One shot of tequila
Lime garnish
Combine ingredients, stir and serve over ice. Enjoy!
Unfrozen Strawberry Daiquiri
This unfrozen daiquiri means you don't have to mess with your blender OR your freezer to have a quick summer drink in hand. It is simple, refreshing and crazy good!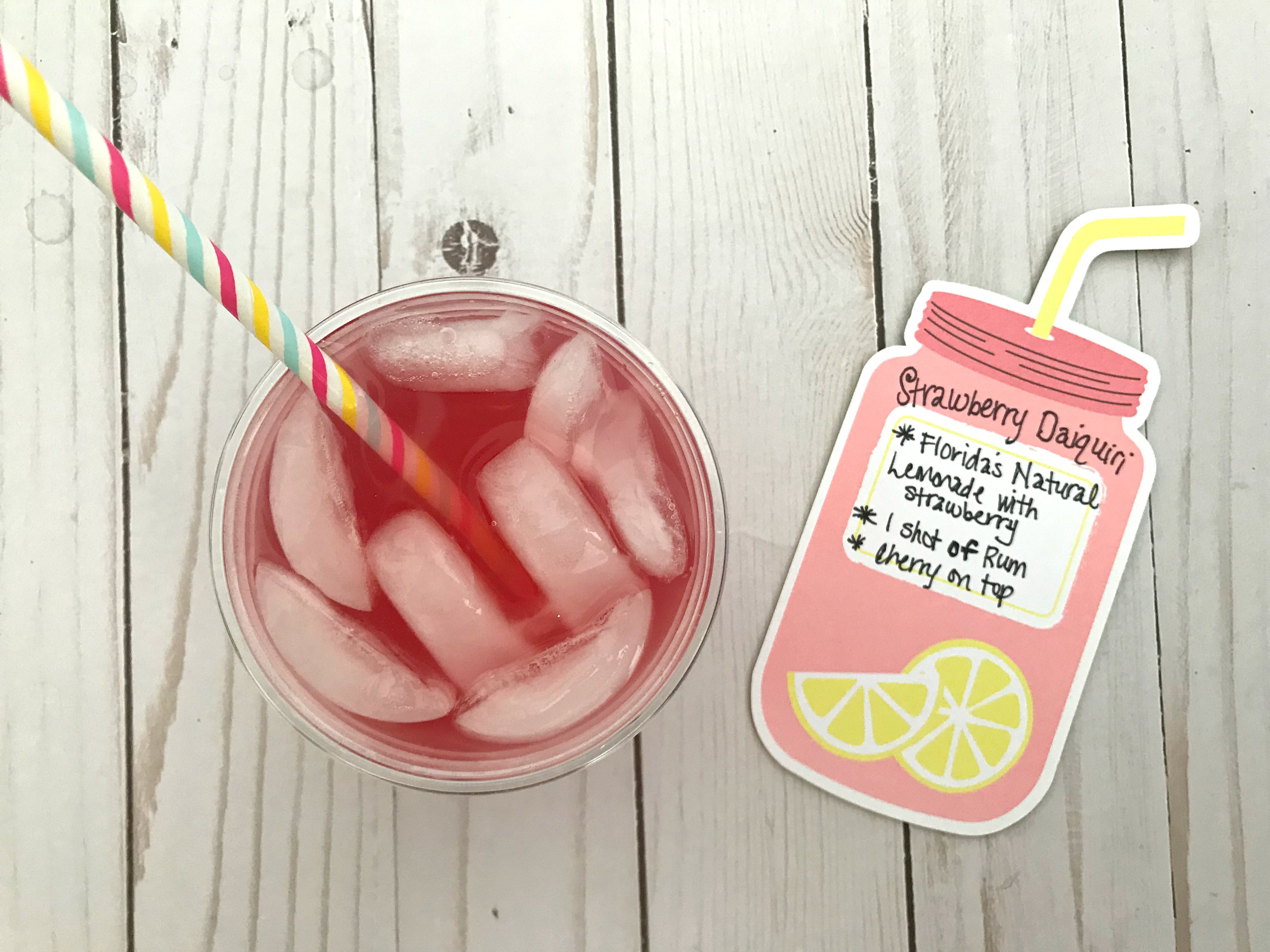 Ingredients
One shot of rum
Cherry garnish (or frozen strawberries if you have them)
Combine ingredients, stir and serve over ice. Enjoy!
Spiked Arnold Palmer
This spiked Arnold Palmer (aka, a John Daly) screams "summer." With iced tea lemonade and a splash of vodka, it's a crowd pleaser for sure. And be sure to try it with the rosemary garnish - delicious!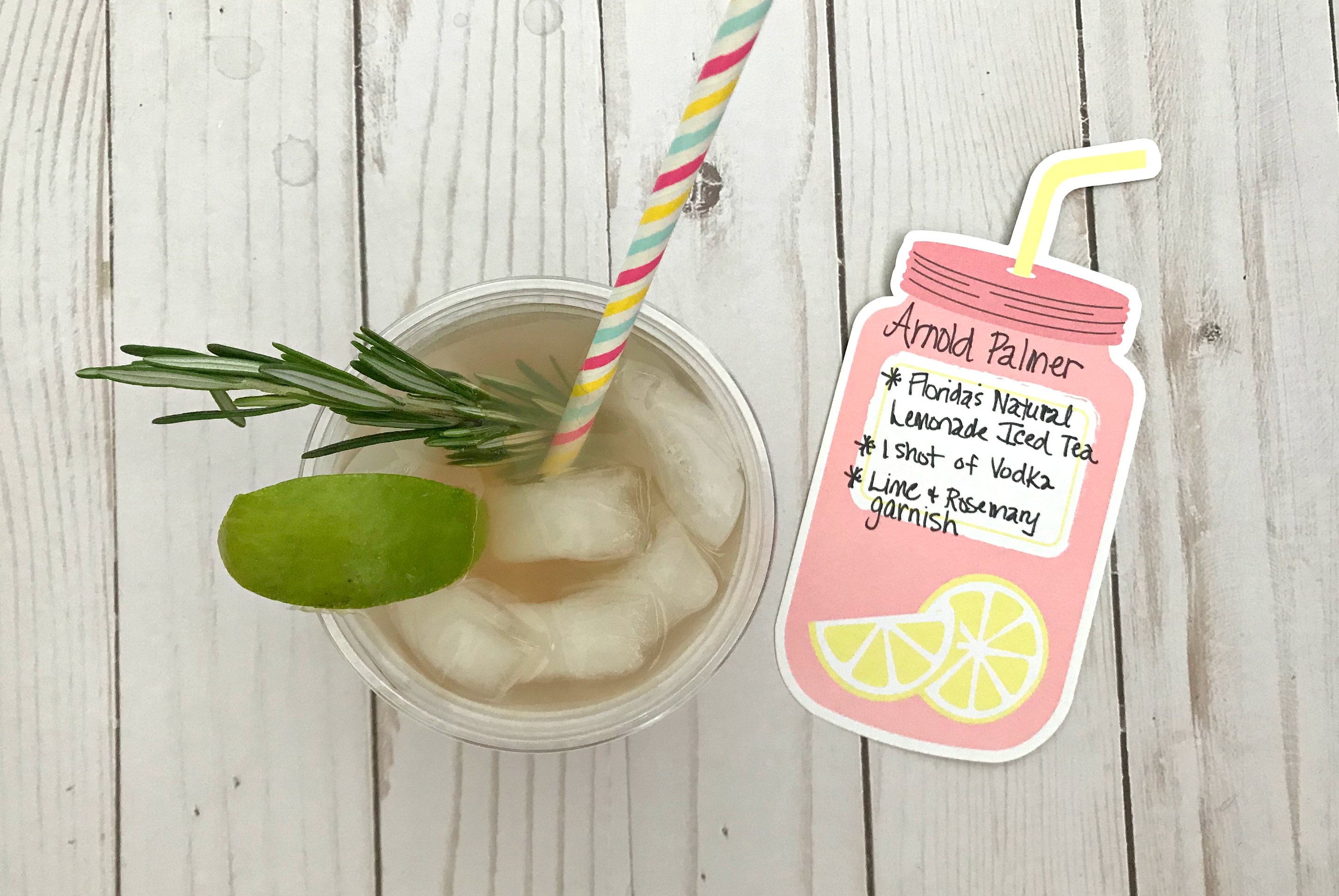 Ingredients
One shot of vodka
Lime and rosemary garnish
Combine ingredients, stir and serve over ice. Enjoy!
Take Your Next Lemonade Stand Up a Notch!
Whether you decide to add in a grown-ups only side to your next neighborhood lemonade stand, or you're sticking with kid-friendly, be sure to check out all of the flavors of Florida's Natural.
If a lemonade stand isn't part of your plan, you can still treat yourself to one of the fun lemonade cocktail recipes we shared!
This is a sponsored post. All opinions are my own.