I never got to have a lemonade stand as a kid.
Something about growing up in the middle of nowhere on a 55-MPH road didn't lend itself to lemonade stands. 🙁
Now that I'm an adult and live in the suburbs, anytime my kids want to set up a lemonade stand in our neighborhood, I am ALL IN!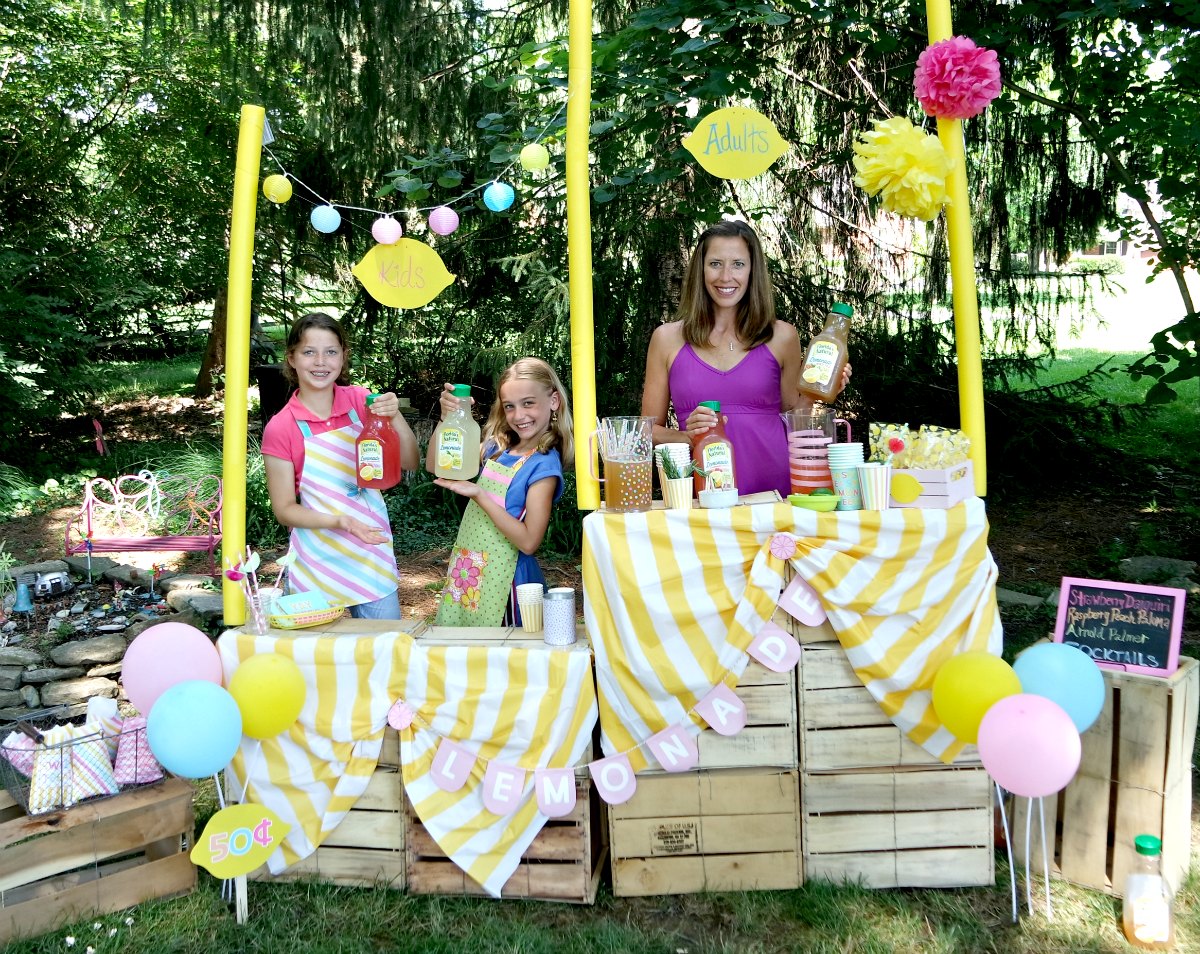 That's not me in the picture, it's my friend Alicia. She and her kids hosted the lemonade stand with us (which made it even more fun!)
But like a classic mom (or maybe a classic blogger?), I found myself taking the pictures instead of being in them. Luckily Alicia is practically a model, so it all works out well. Right?
She loves it when I call her a model. 🙂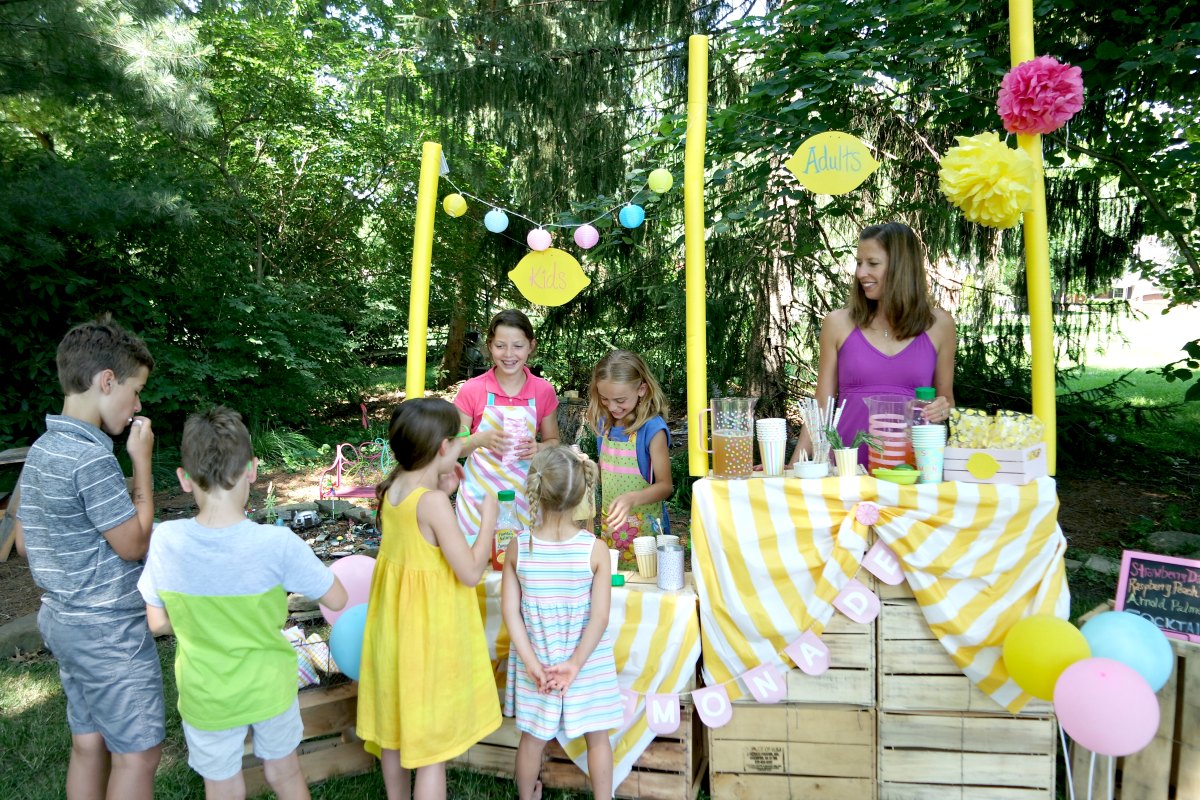 Not only was it fun, the drinks were delicious, and EVERYONE had a blast – kids and adults.
In addition to the kids' lemonade stand, we set up a lemonade stand for adults nearby. Check out my post about our Grown-Up Lemonade Stand here.
On both sides of the stand, we served Florida's Natural® Brand Lemonades. They come in six delicious flavors:
Traditional Lemonade
Lemonade with Pomegranate
Lemonade with Strawberry
Lemonade with Raspberry and Peach
Lemonade with Blackberry
Lemonade Iced Tea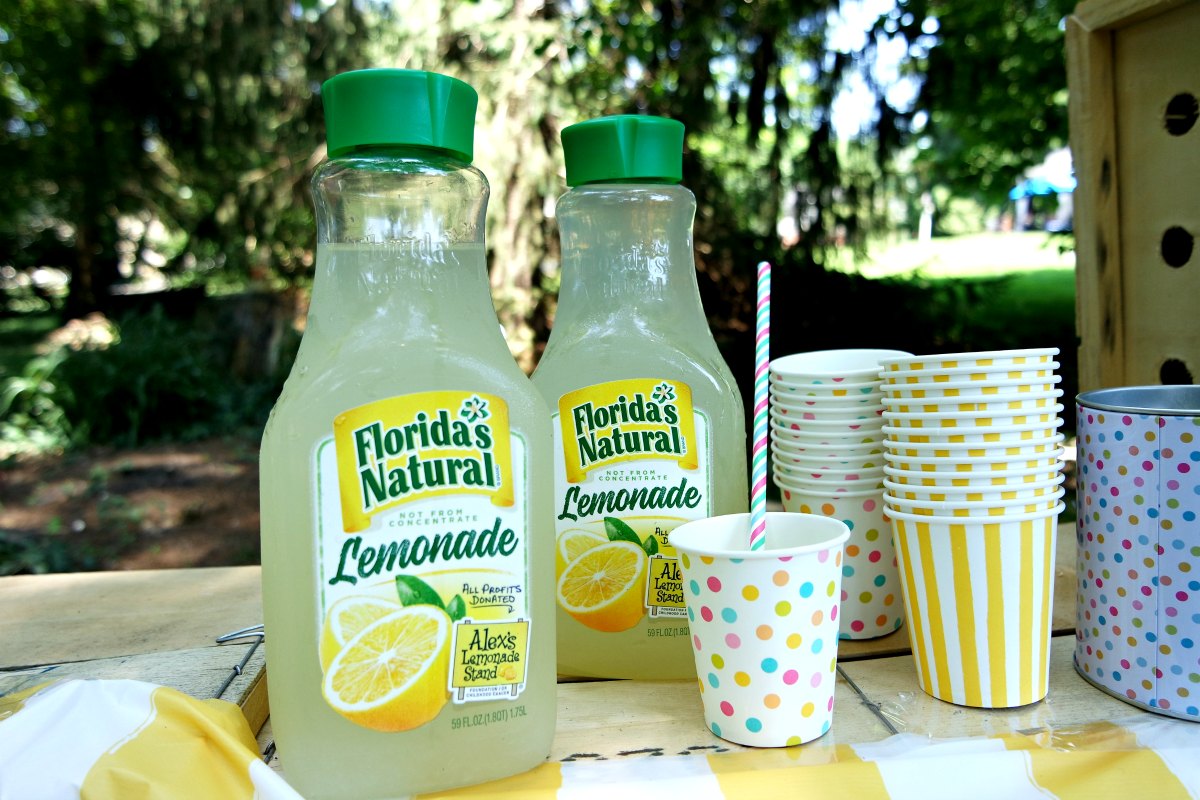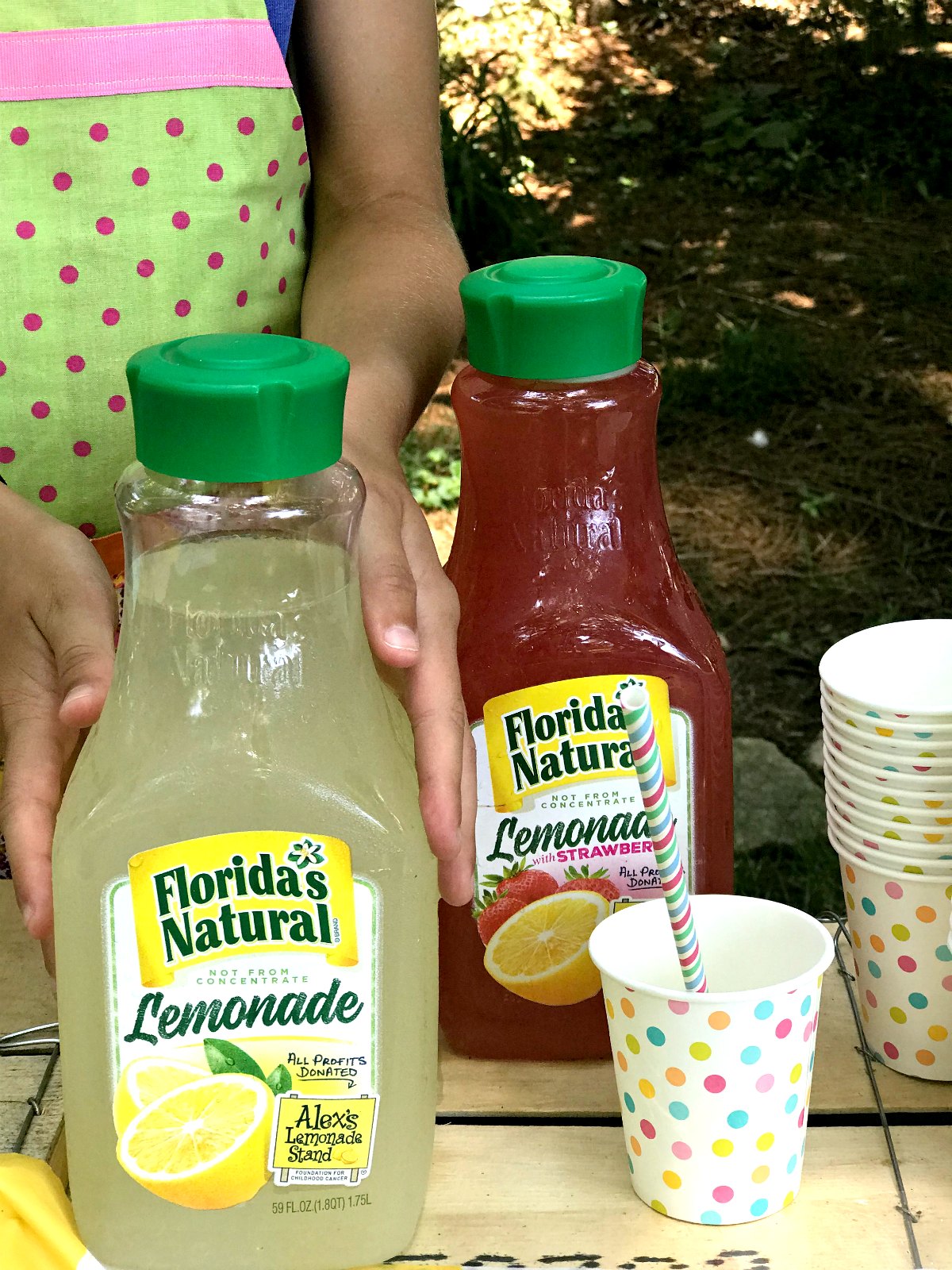 The kids also sold bags of popcorn and snack mix along with lemonade.
Everything was $0.50 on their side, keeping things simple and making it possible for every kid to sample the different flavors.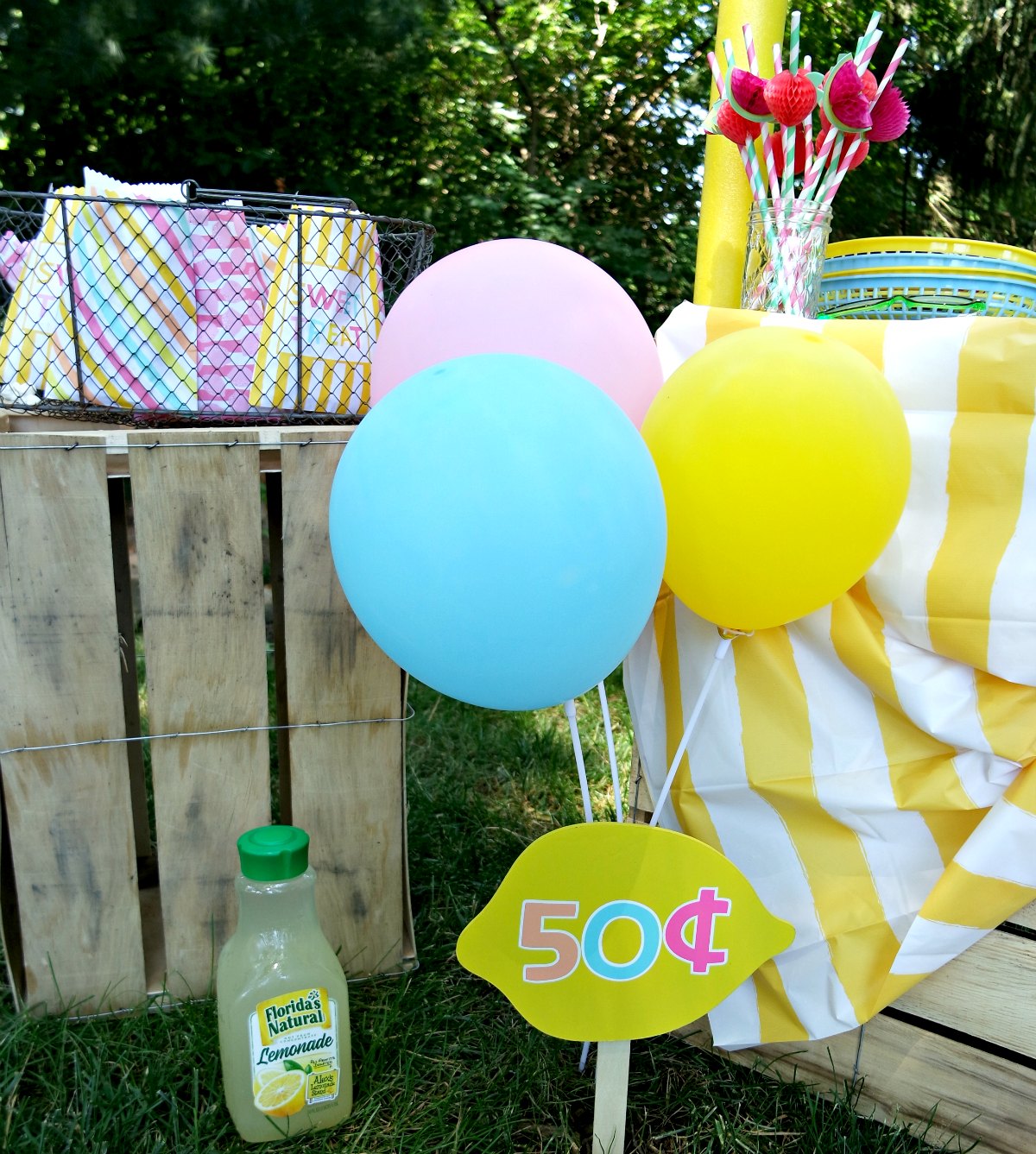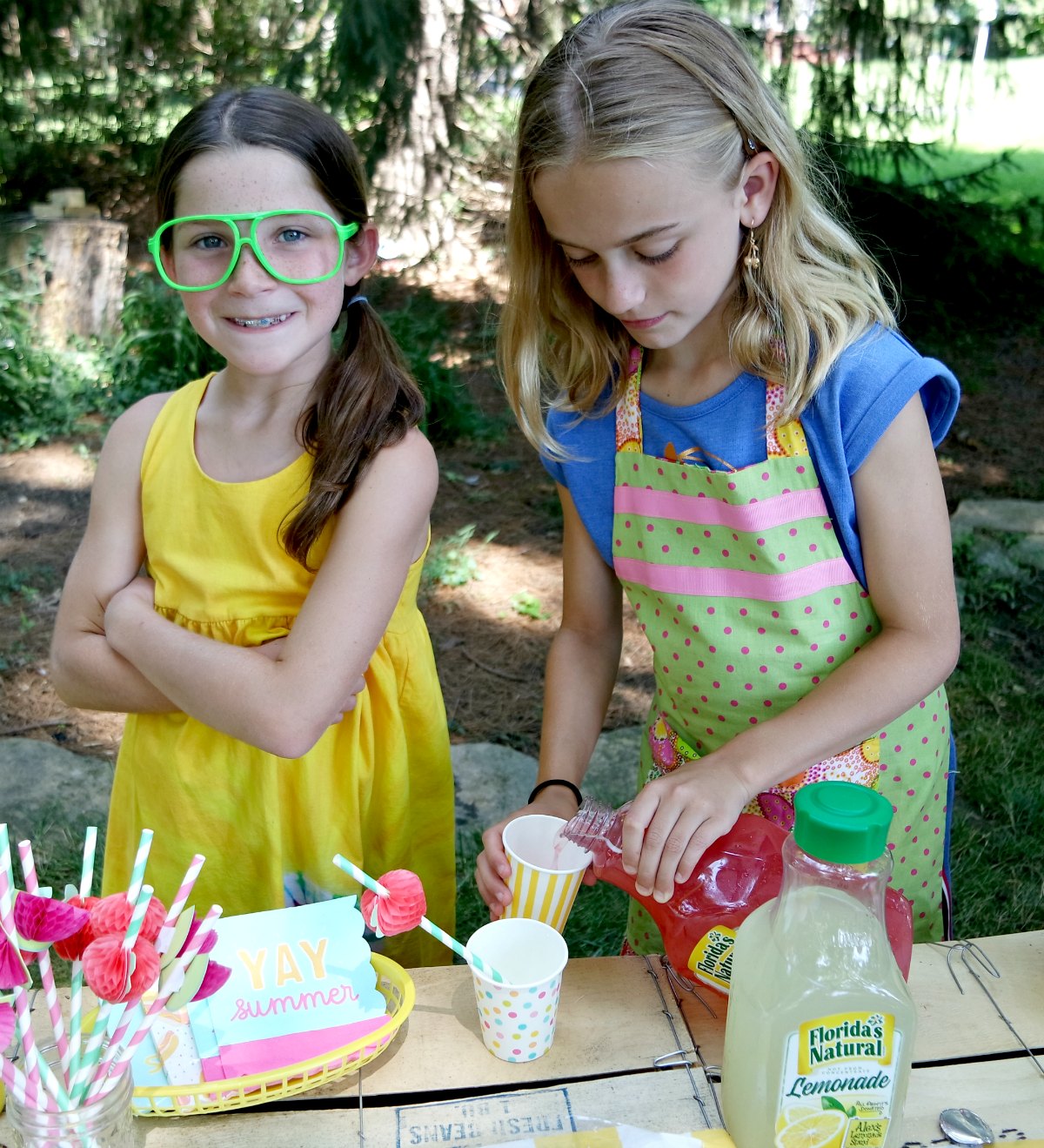 Thinking About Hosting a Lemonade Stand? These Tips Will Help!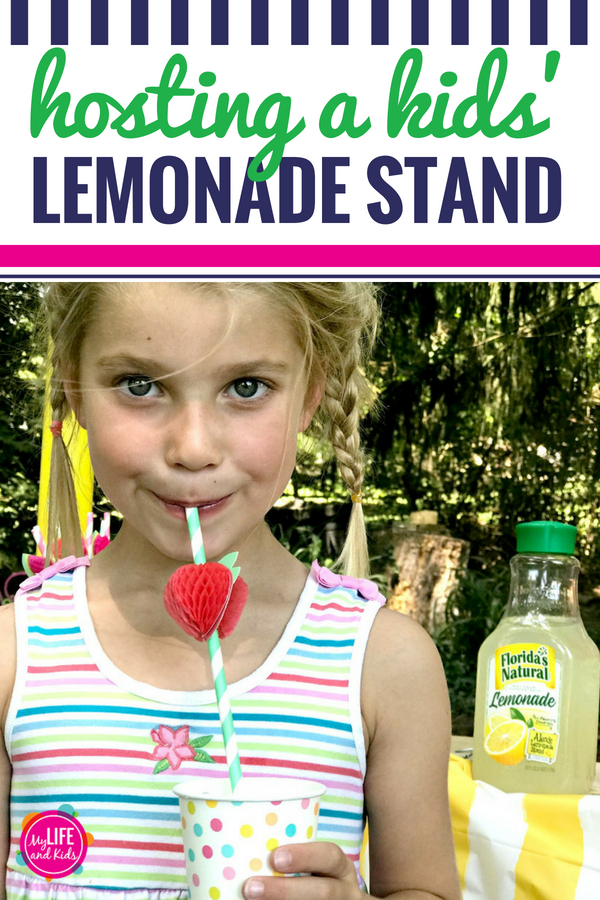 #1 - Host with Friends
Inviting friends to co-host your lemonade stand can make things a whole lot more fun for your kids (and for you)! As an added bonus, they can invite their friends to stop by the lemonade stand when you're up and running - which might just double your business.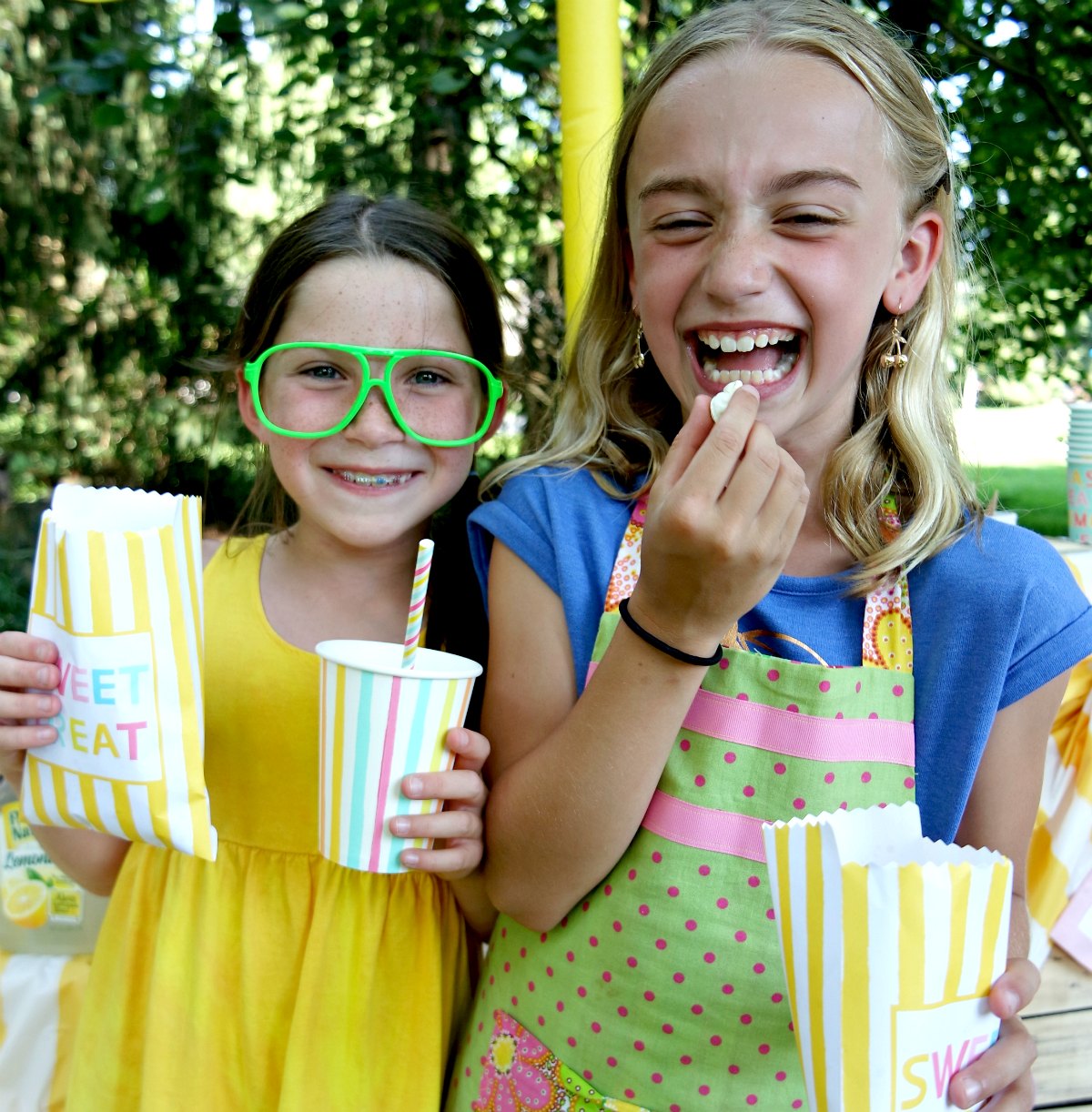 #2 - Keep Things Simple
The easier the better when it comes to lemonade stands! If you're offering snacks along with drinks, make everything the same price. This will keep things a little easier for your kiddos as they try to make change, and it will make it easier for your young customers to know how much they owe.
Need another way to keep things simple? Serve Florida's Natural Lemonades. Not only are they delicious and easy to grab at the store, they aren't made from concentrate and have no artificial ingredients or preservatives.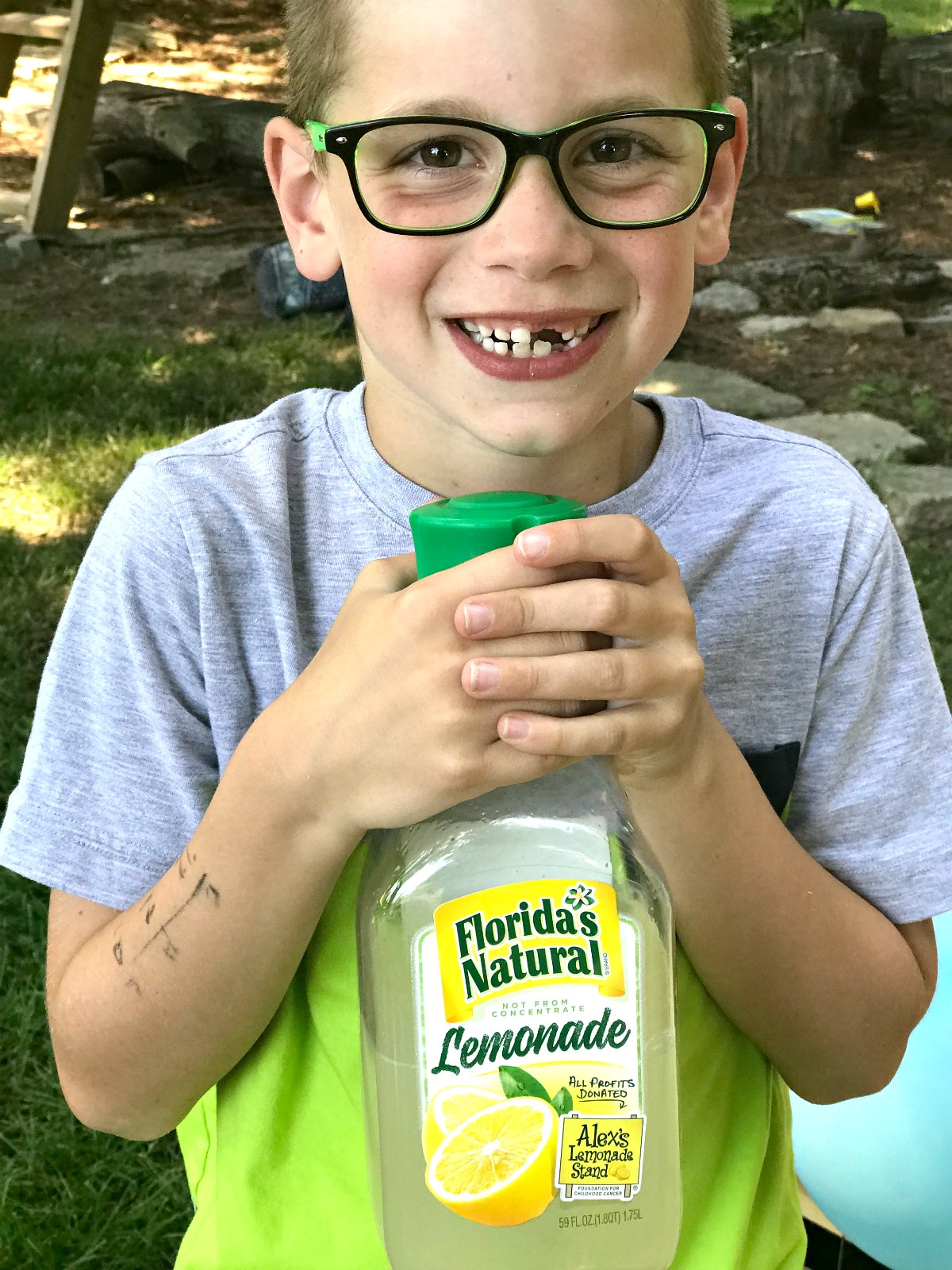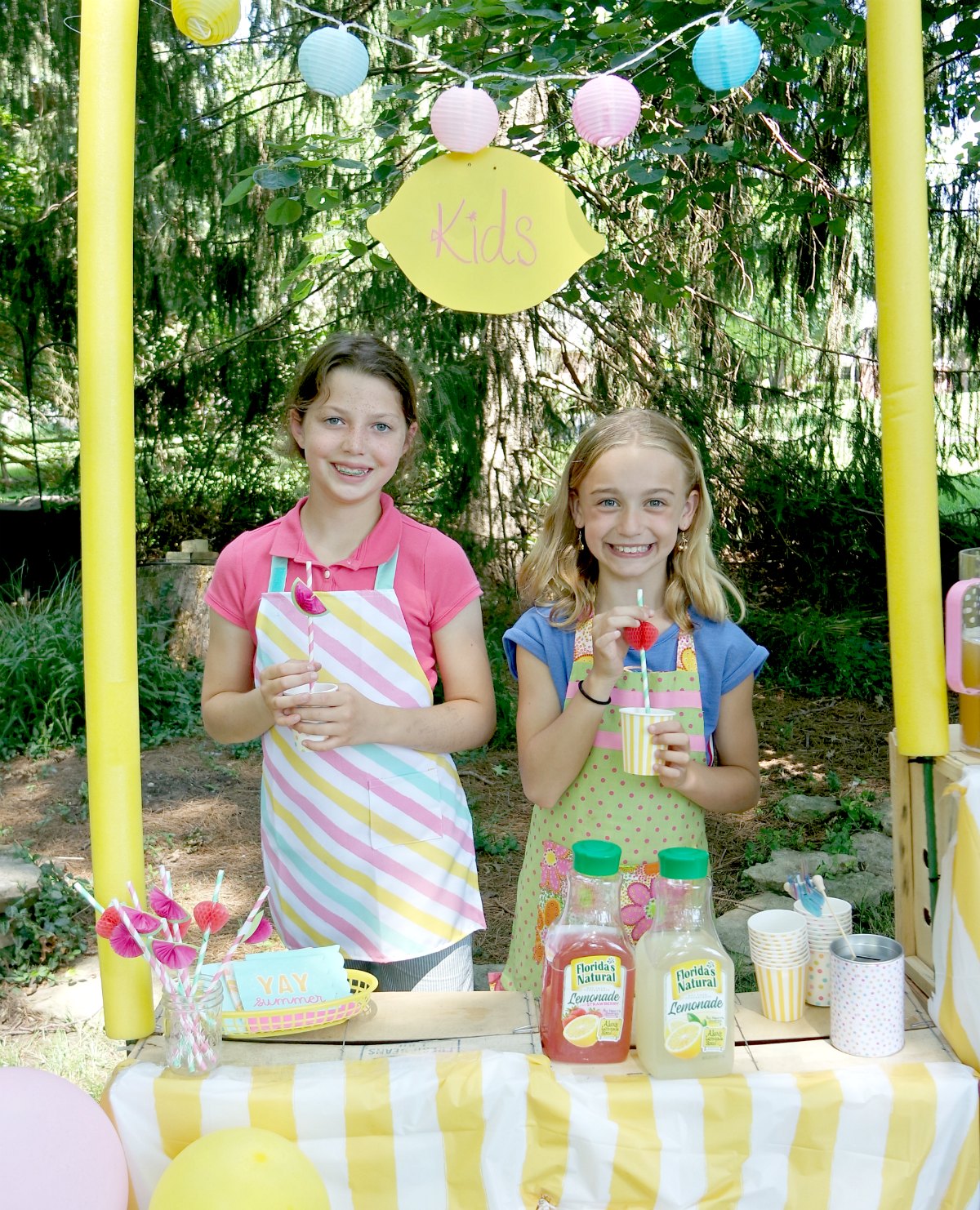 #3 - Raise Money for Charity
A lemonade stand is a great way to support your favorite charity and introduce your kids to the idea of giving back.
Can't find a charity you want to support? Don't worry - Florida's Natural has you covered.
Each purchase of Florida's Natural lemonades helps support Alex's Lemonade Stand Foundation, which funds childhood cancer research. Florida's Natural donates all profits from lemonade sales to Alex's Lemonade Stand Foundation.
How amazing is that? Click here to learn more!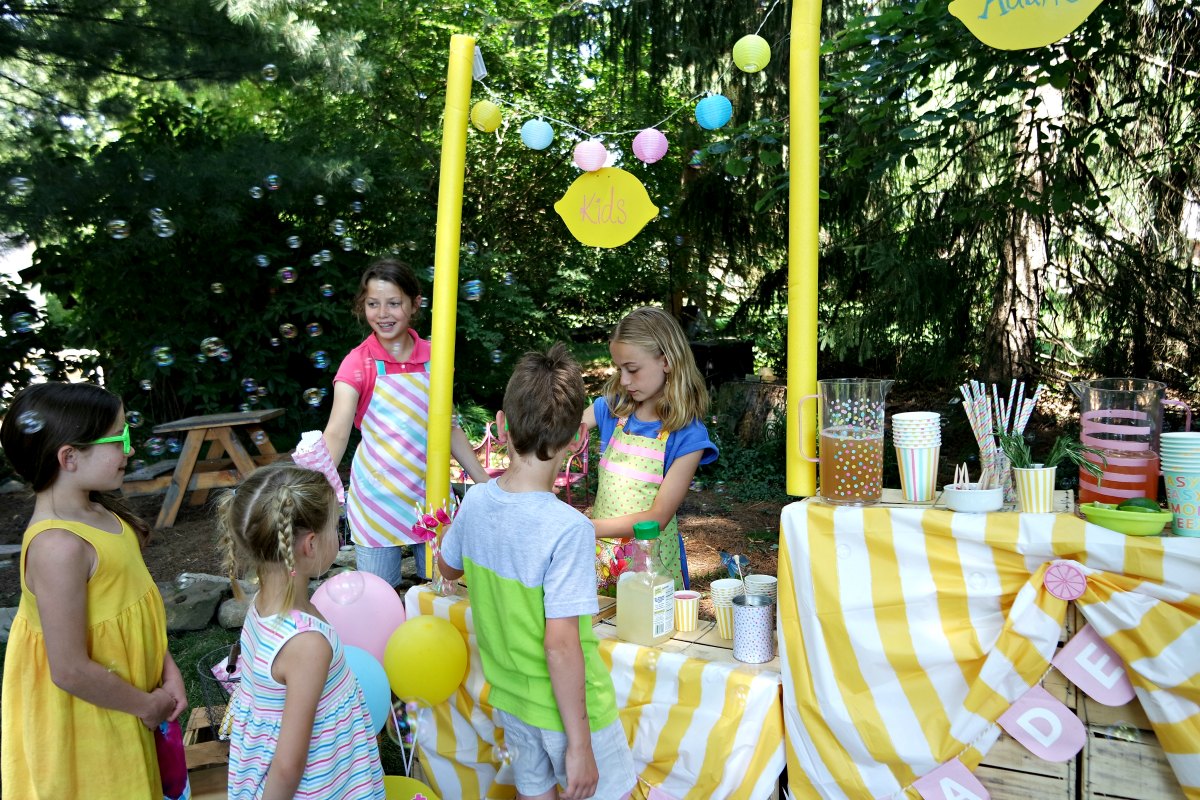 #4 - Make it Fun for the Grown Ups Too!
I already mentioned this earlier, but the grown-up lemonade stand really added to the fun of the event. Click here to learn more about how to host a Grown Up Lemonade Stand!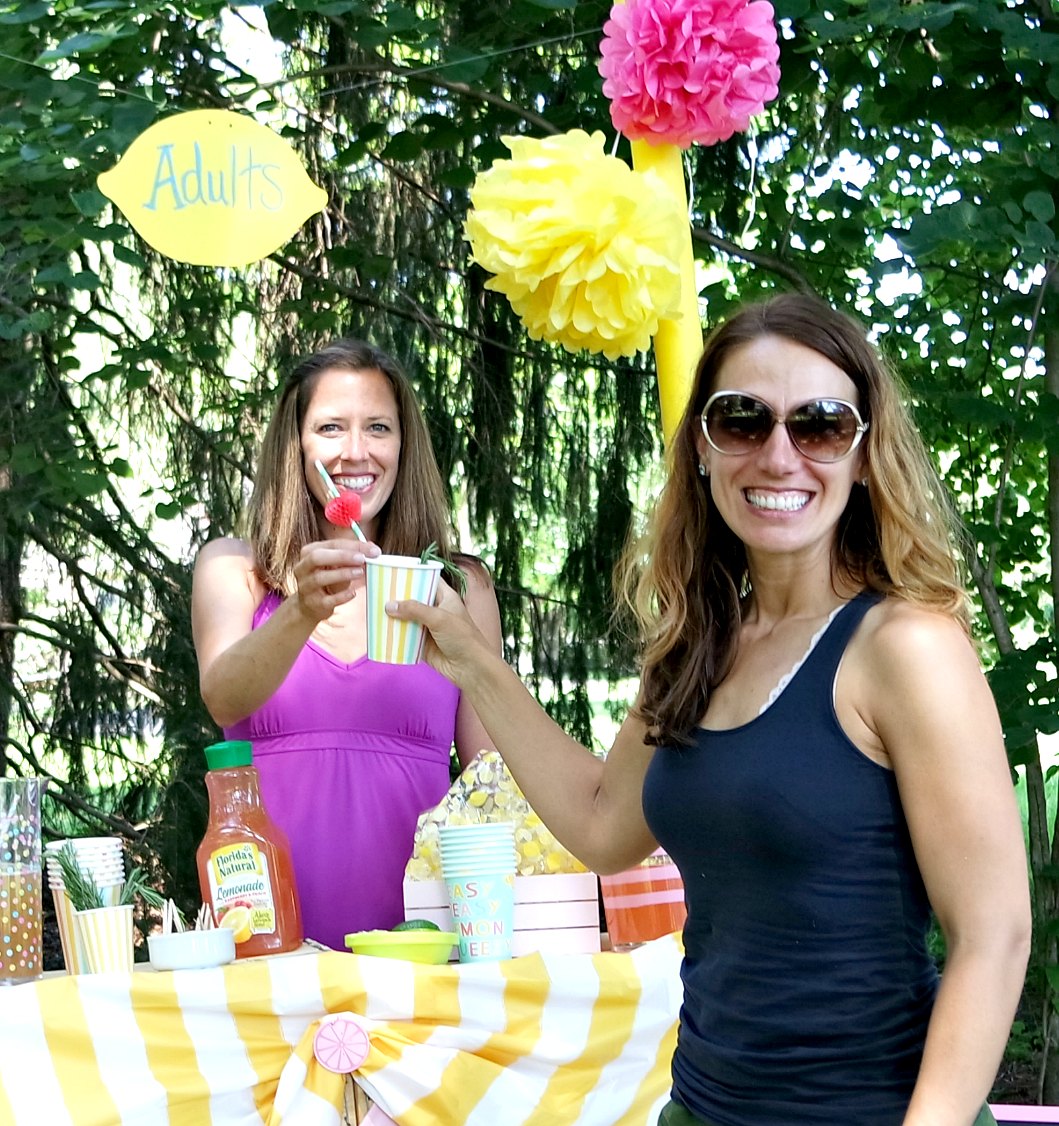 Warning: Your Kids Might Become Obsessed
If your kids are anything like mine, they are going to have so much fun that they will want to host a lemonade stand every single day of the week.
Luckily, by following these steps, it will be simple enough that you might just say, "YES!"
This is a sponsored post. All opinions are my own.