When my husband asked me what I wanted for my birthday this year, there was just one thing on my list.
French Toast!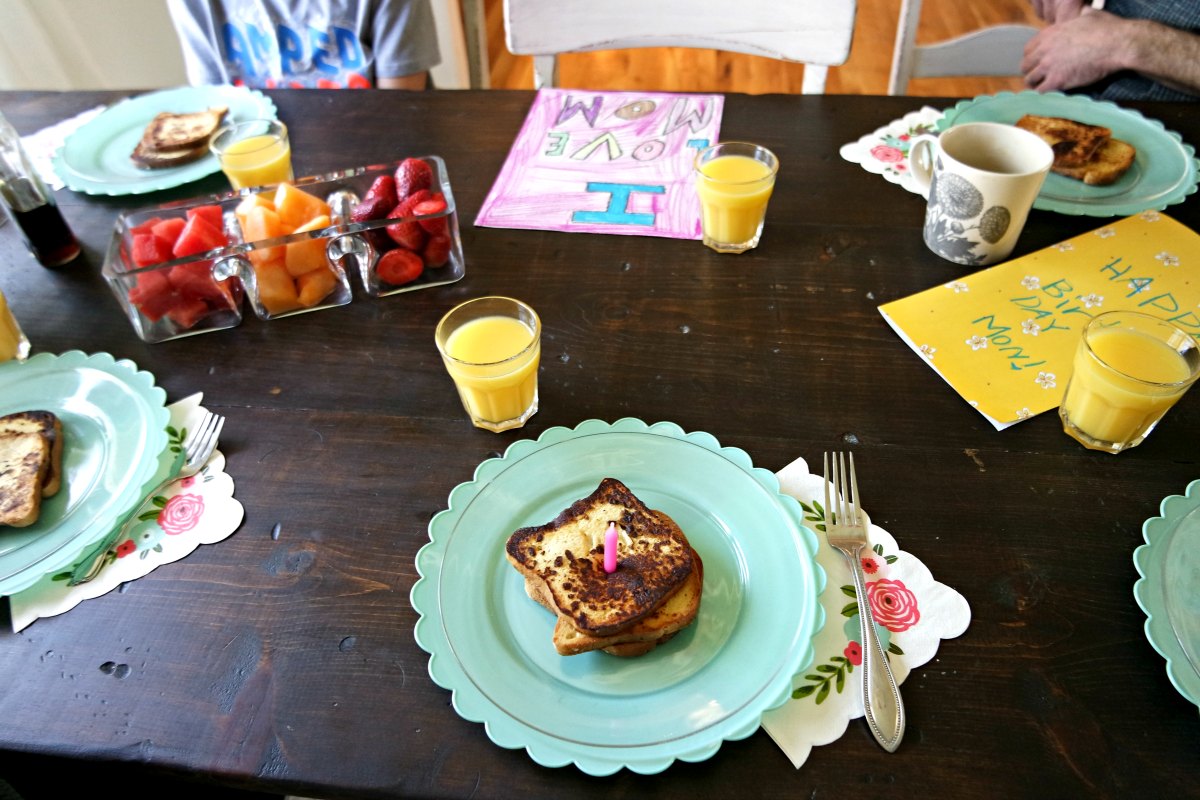 While it might seem like an odd request, I've spent the last few months coming to terms with some recently diagnosed food allergies. Lifelong symptoms had been escalating for close to a year before I finally went in for testing and discovered that I am allergic to dairy, eggs, corn, gluten, coffee and sugar.
I know.
Overall I've been handling the food changes really well, especially since my symptoms are starting to go away. I'm able to focus on what I can eat (like fruits, vegetables, potatoes, rice and meat), but man, do I miss french toast!
My husband rose to the challenge of creating a french toast recipe that was egg-free, dairy-free and gluten-free. He said the hardest part was finding bread that is free of all of those things along with sugar, but he was able to do it.
And I love him for it.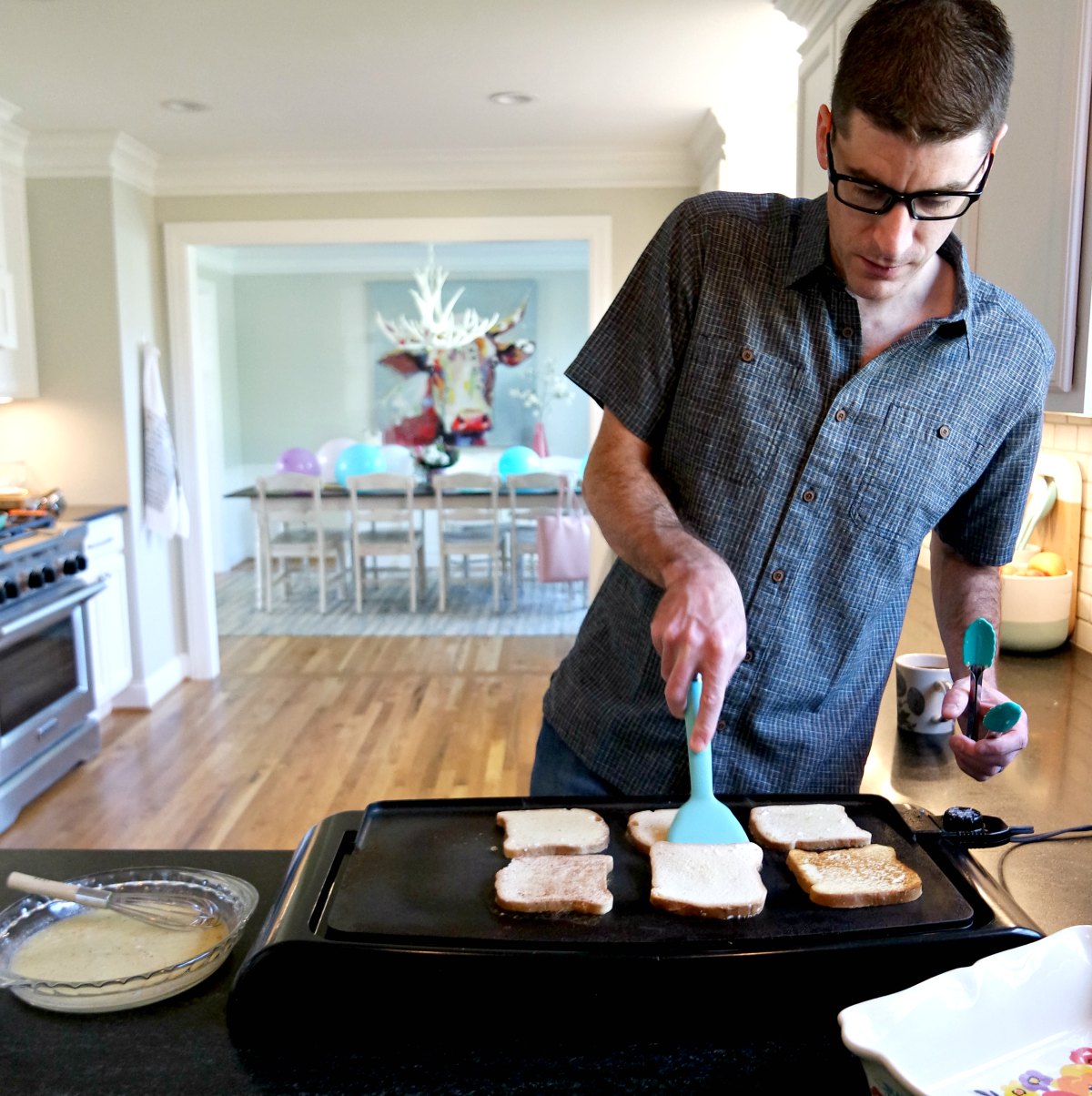 The kids were excited for my special birthday brunch, so I prepared a box of decorations for them to "surprise" me with a decorated dining room.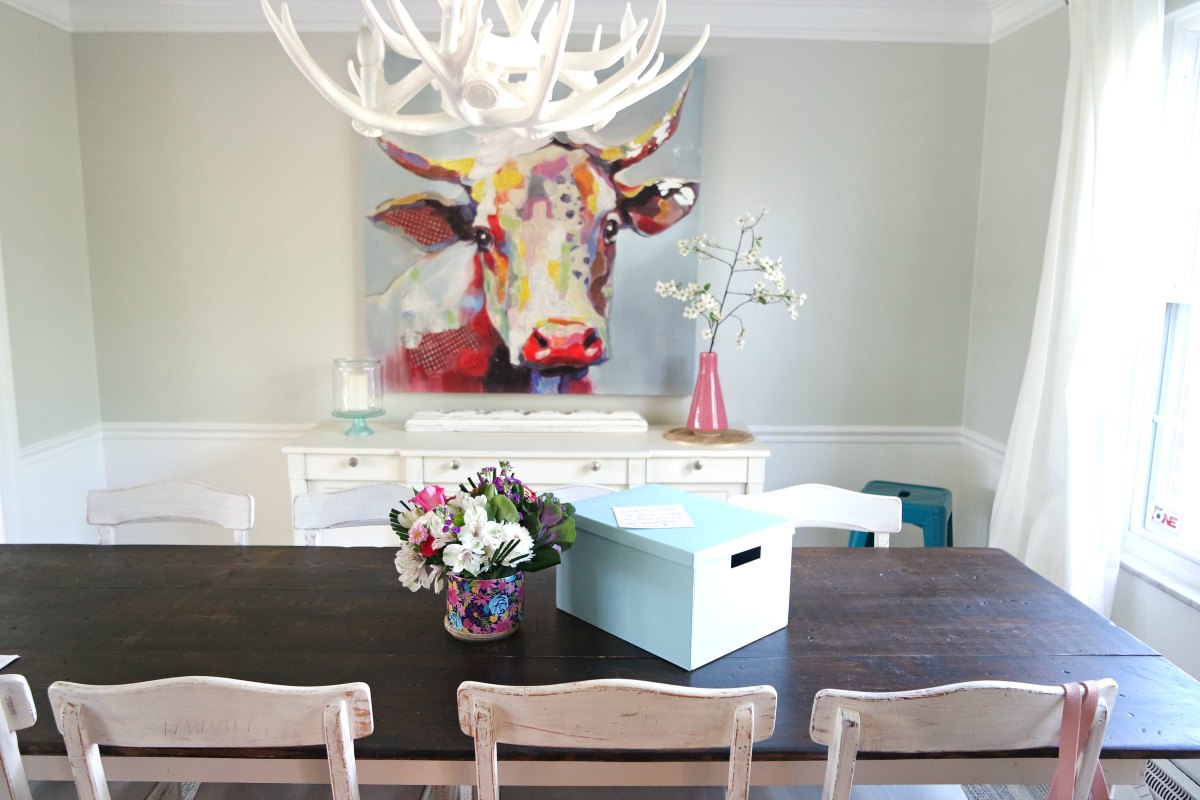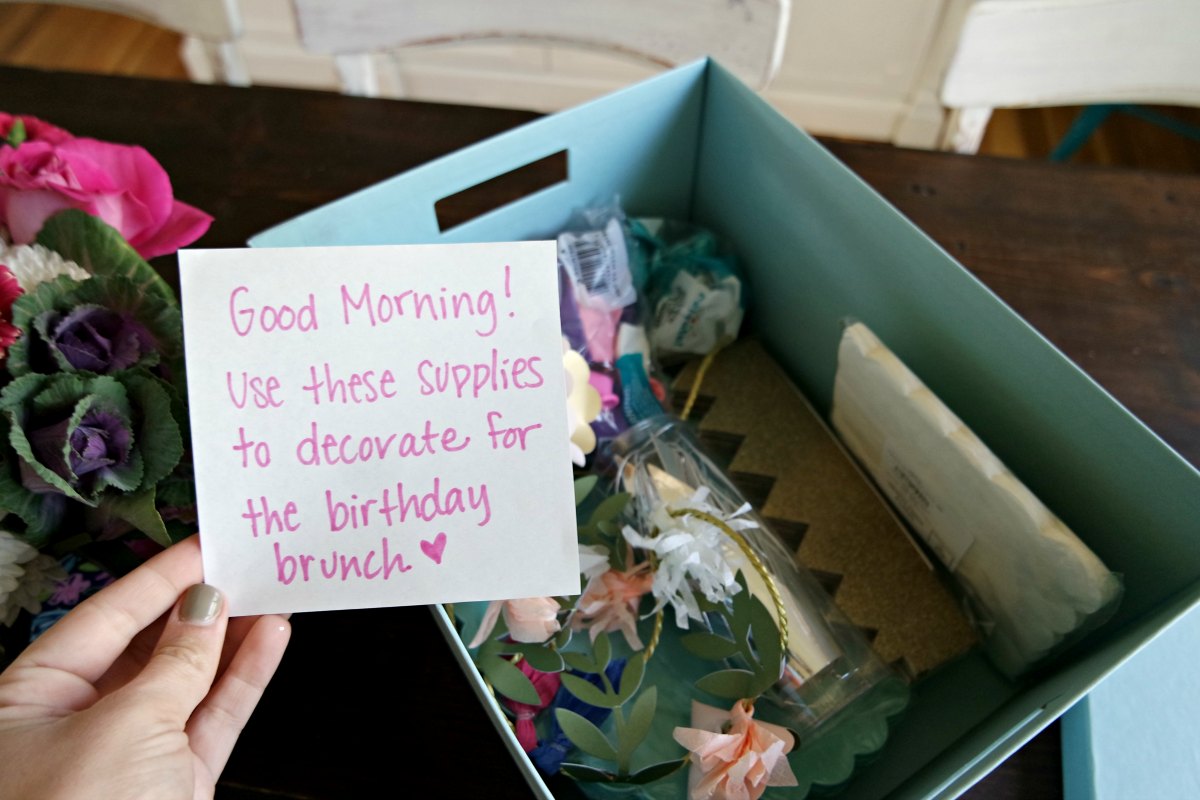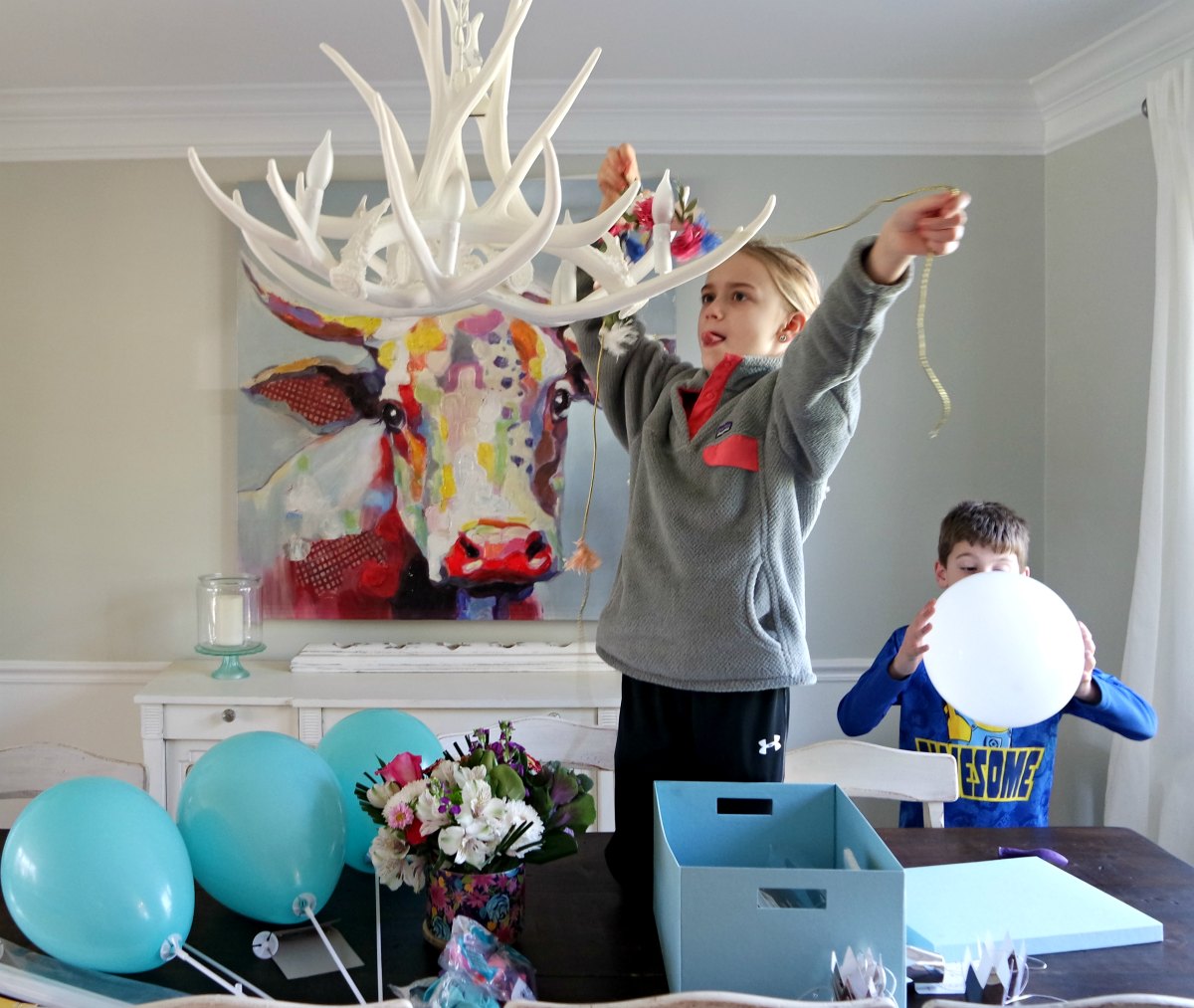 They blew up balloons, hung garland and even gave me handmade cards. Alice set the table, and the boys had everyone wear birthday crowns (even the dog). And that was right around when my heart nearly exploded with joy because the kids were almost as excited about me getting to eat french toast as I was. 🙂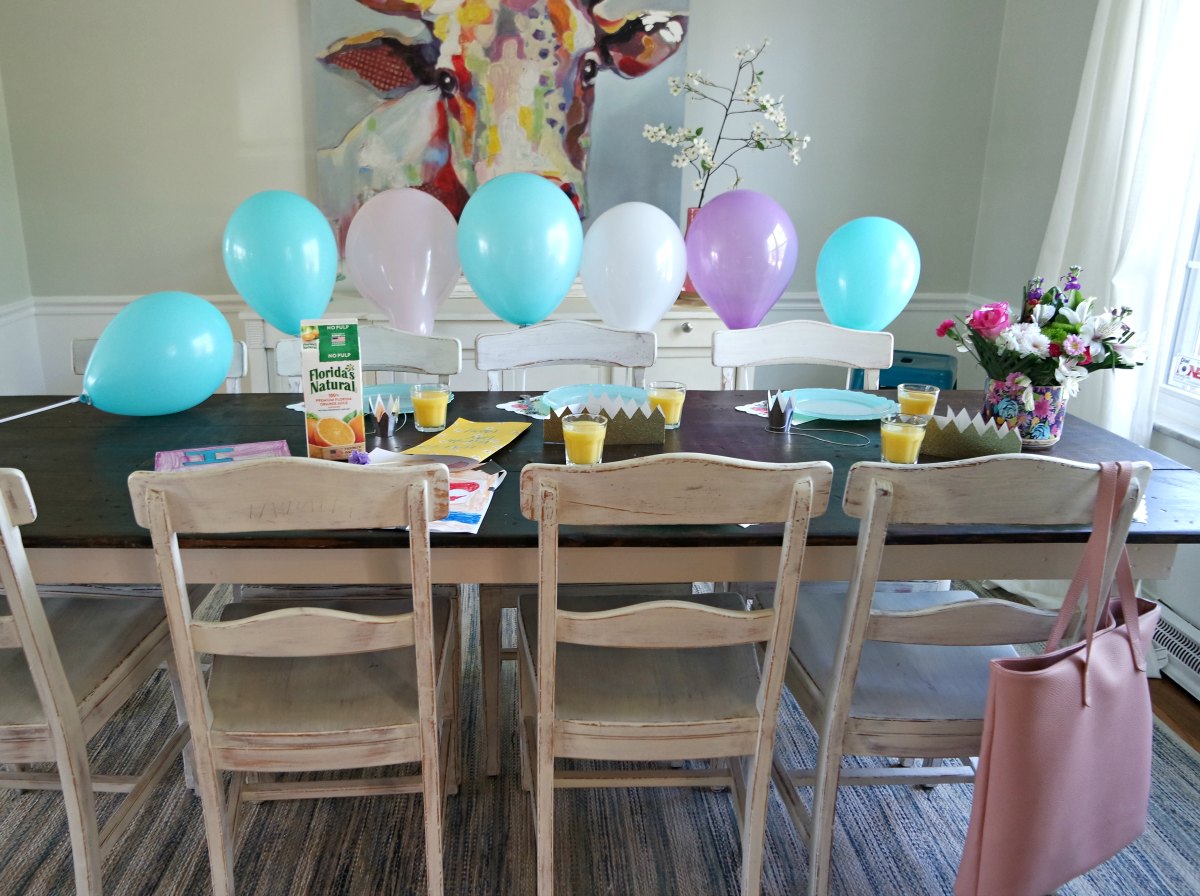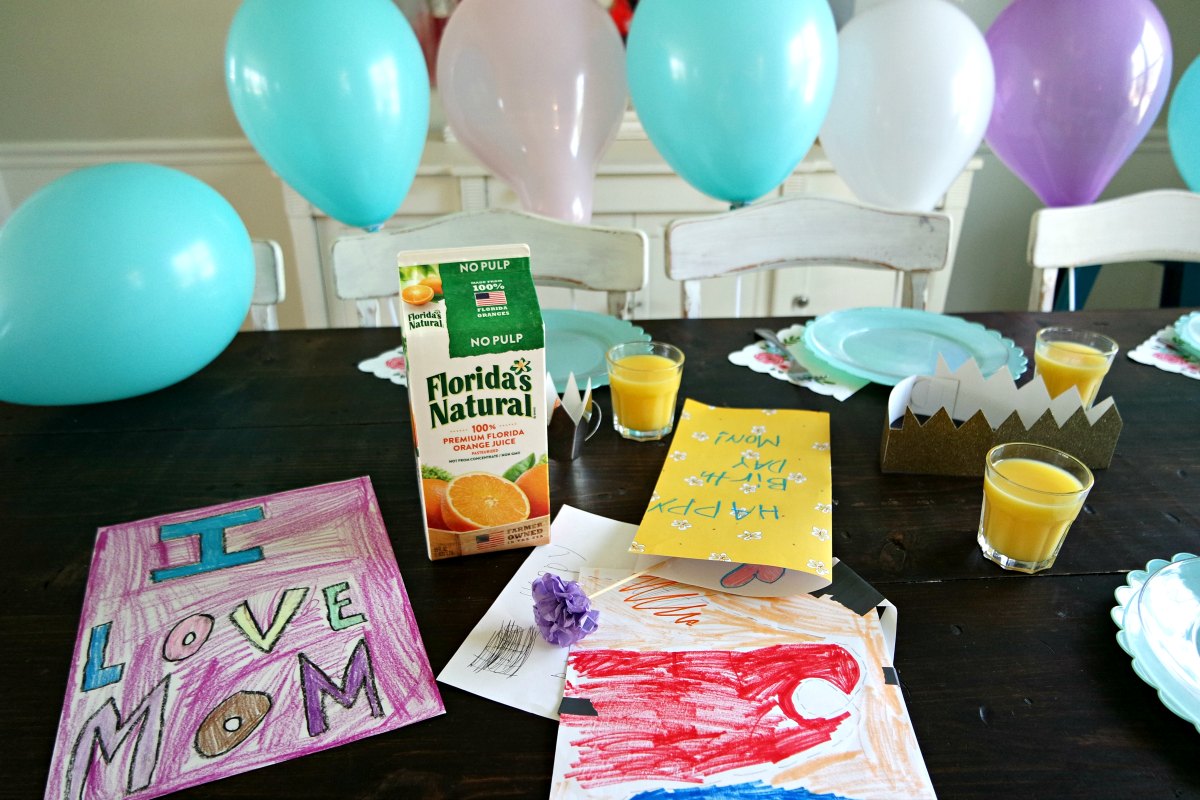 Even Steven's Egg-Free, Dairy-Free, Gluten-Free Orange French Toast Recipe
When I learned what was in my husband's special recipe, I had to laugh, because it's so simple. But it's also so, so, so, so good. And most importantly, it's safe for me to eat.
First, you need to find bread. This may sound simple, but it can be tricky to find bread that is free of gluten, sugar, eggs and dairy. Check the natural section in your grocery store or talk to your store manager to see what bread is available. (And don't forget to check the freezer section.)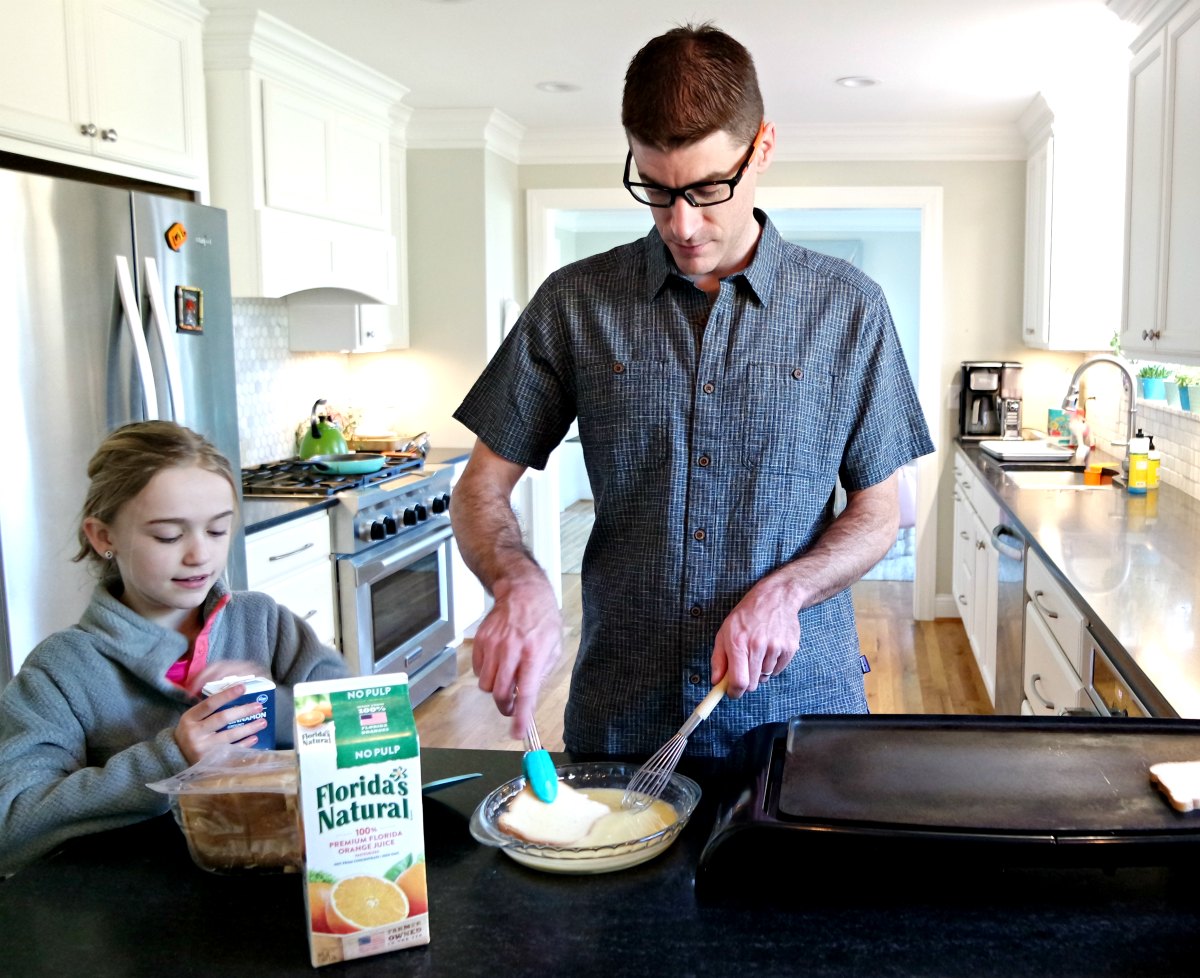 Then, you will need to purchase an egg replacer. Even Steven said that he saw several recipes that used flax or chia seeds instead of eggs, but that felt too complicated for him. Instead, he found an egg replacer that you simply whisk with water.
He added the equivalent of three eggs to his dish.
Then he added a ½ cup of Florida's Natural® Brand Orange Juice.
Florida's Natural® orange juice is made only from Florida-grown oranges, and it has been a lifesaver to me over the last few months. Their juice only has one ingredient (you guessed it - orange juice), which means that I can actually drink it - even with all of my food allergies.
Seriously. You would be surprised at how many orange juices have added sugar or even corn syrup listed in their ingredients. Yuck!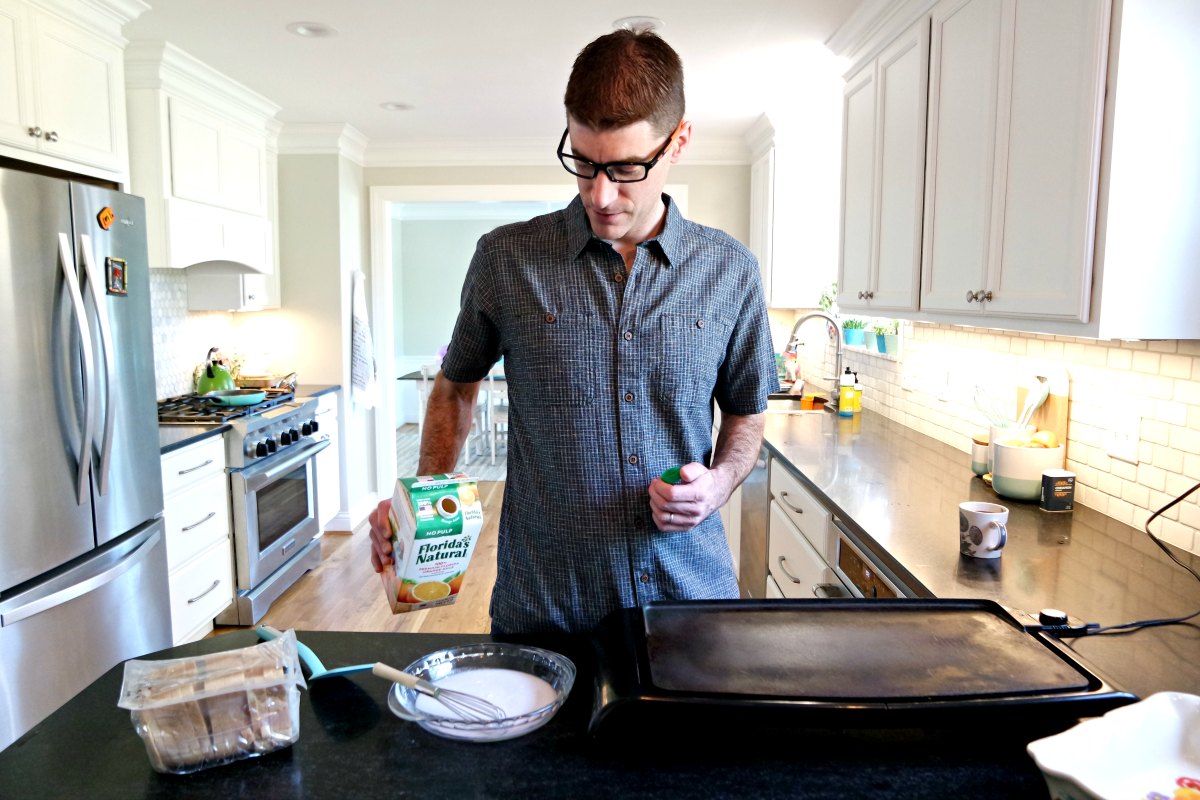 Whisk the OJ and the egg replacer together, dip your bread in the mixture and toss it on your griddle (heated to 375 degrees.)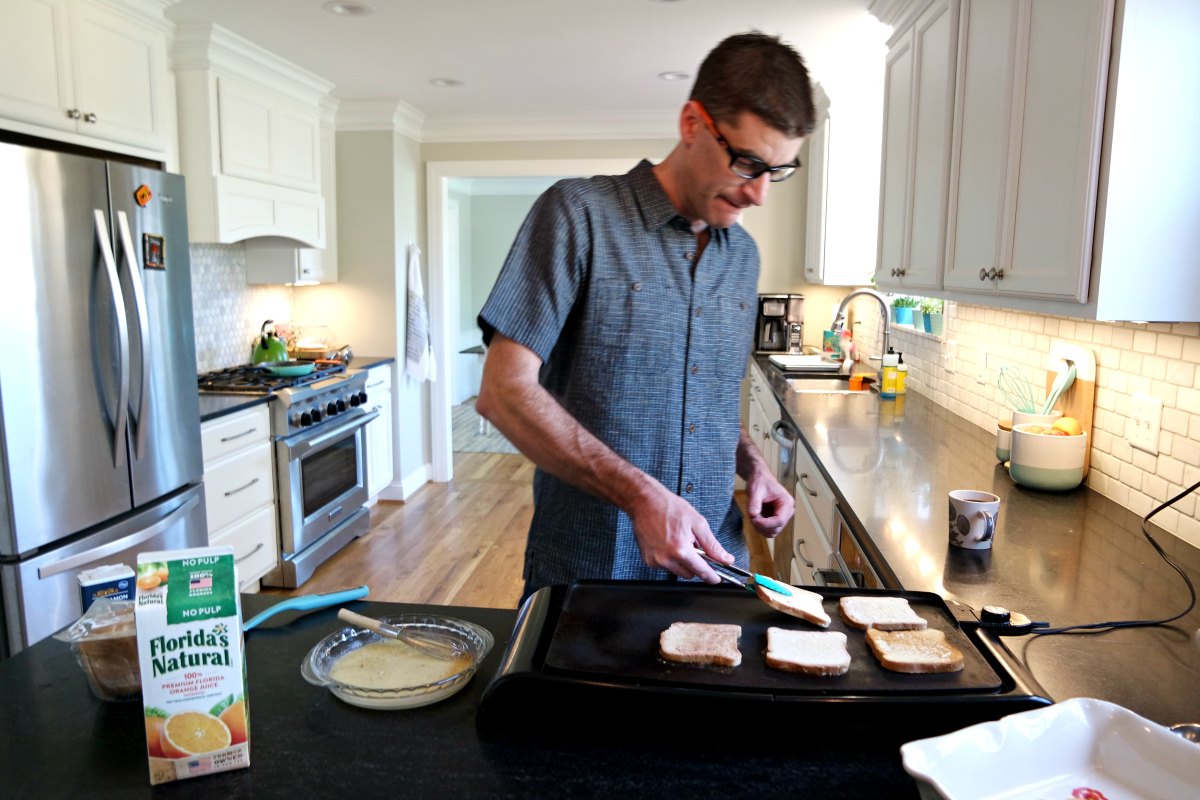 Had I known it was going to be that simple, I might have asked for more than french toast for my birthday. 😉
SPECIAL NOTE: If you don't have crazy food allergies like I do, you can still enjoy this amazing french toast! Simply whisk three eggs with ½ cup of Florida's Natural® orange juice and follow the instructions above with your choice of bread.
My Birthday Brunch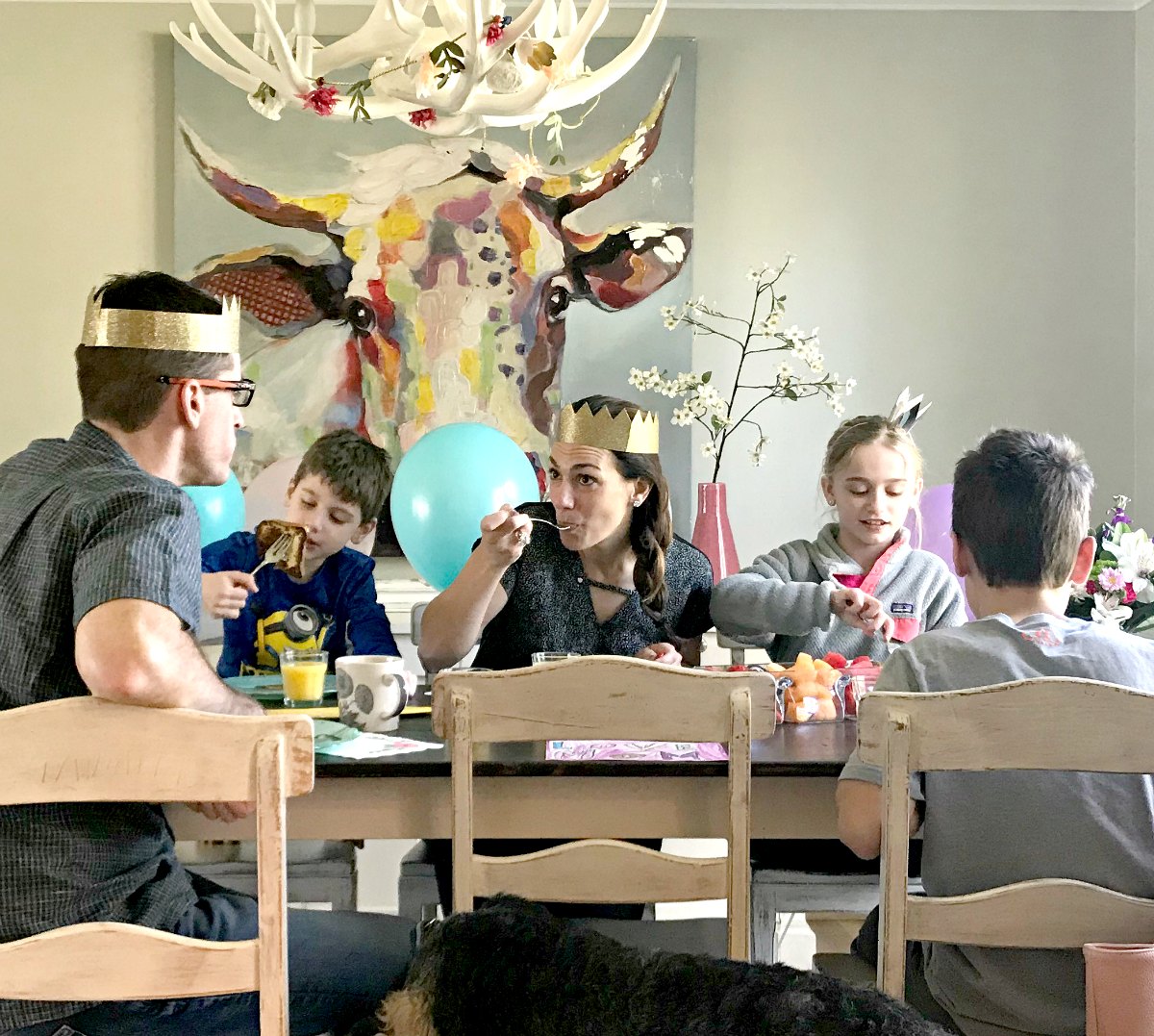 From the amazing french toast to the sweet decorations, and even the crowns, I have to say that this was probably the best birthday brunch I've ever had. Even our puppy got to help us celebrate.
Even Steven and the kids agreed that this Orange French Toast was better than what we used to eat. The citrus flavor really stands out, and it was a pleasant twist on the original recipe.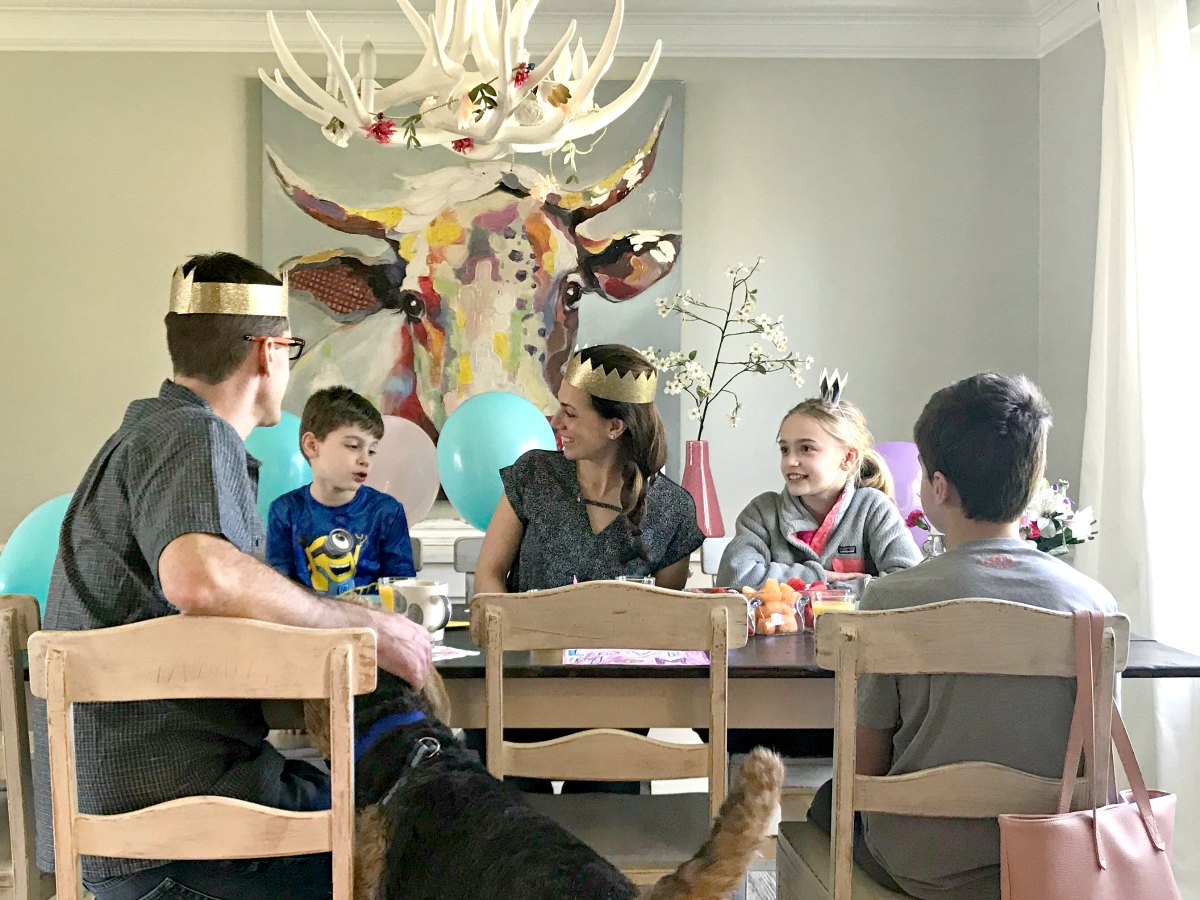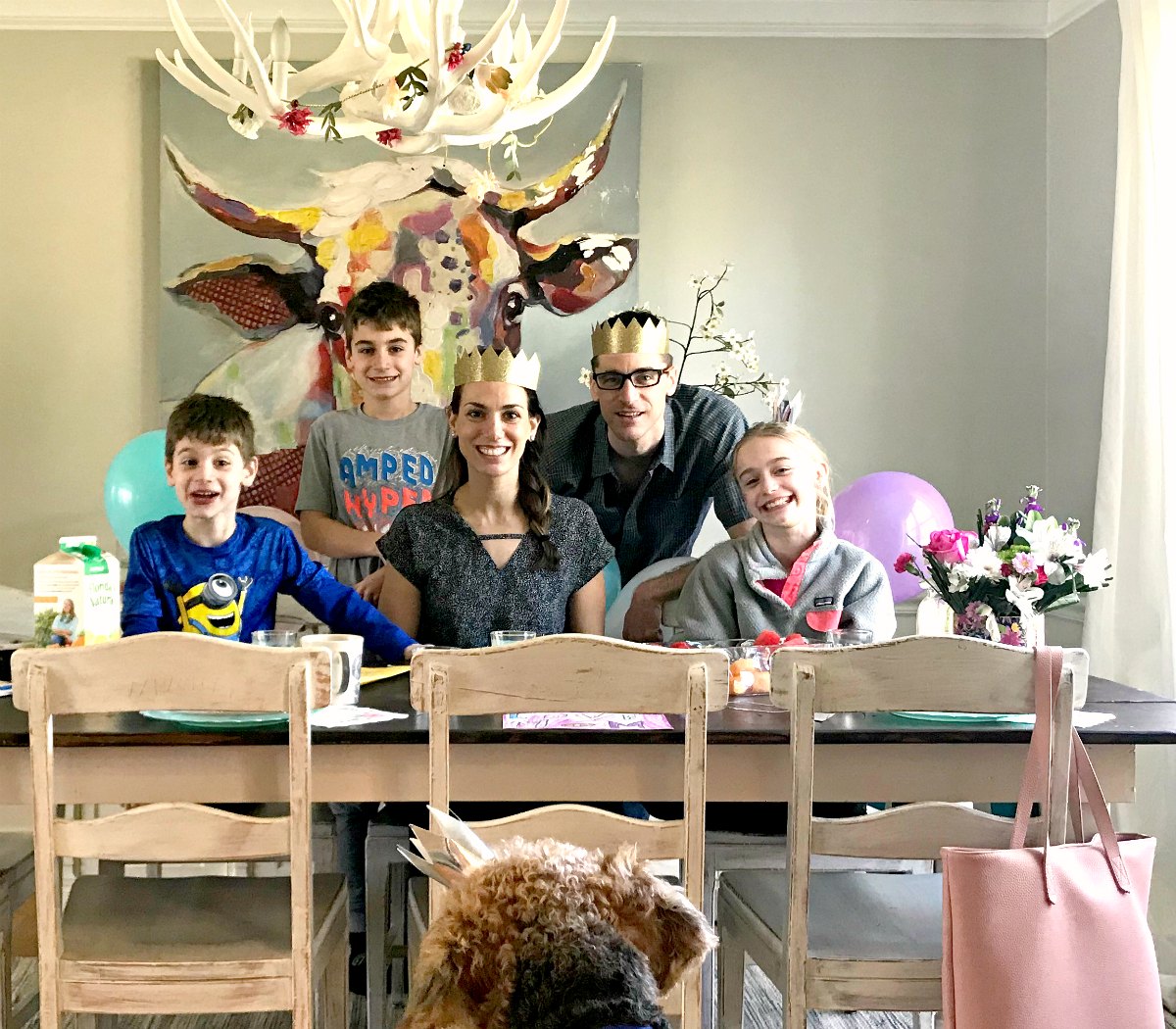 Learn More about Florida's Natural® Brand Orange Juice
Whether you're celebrating with a birthday brunch or just looking for your new breakfast staple, click here to learn more about Florida's Natural® Brand Orange Juice.
Like it? Pin it!