'Tis the season for a party - and there's nothing better to bring than a holiday appetizer. We're sharing our favorites - be sure to check out the Bourbon barbecue meatballs and my all-time favorite cheesy bacon ranch dip. YUM.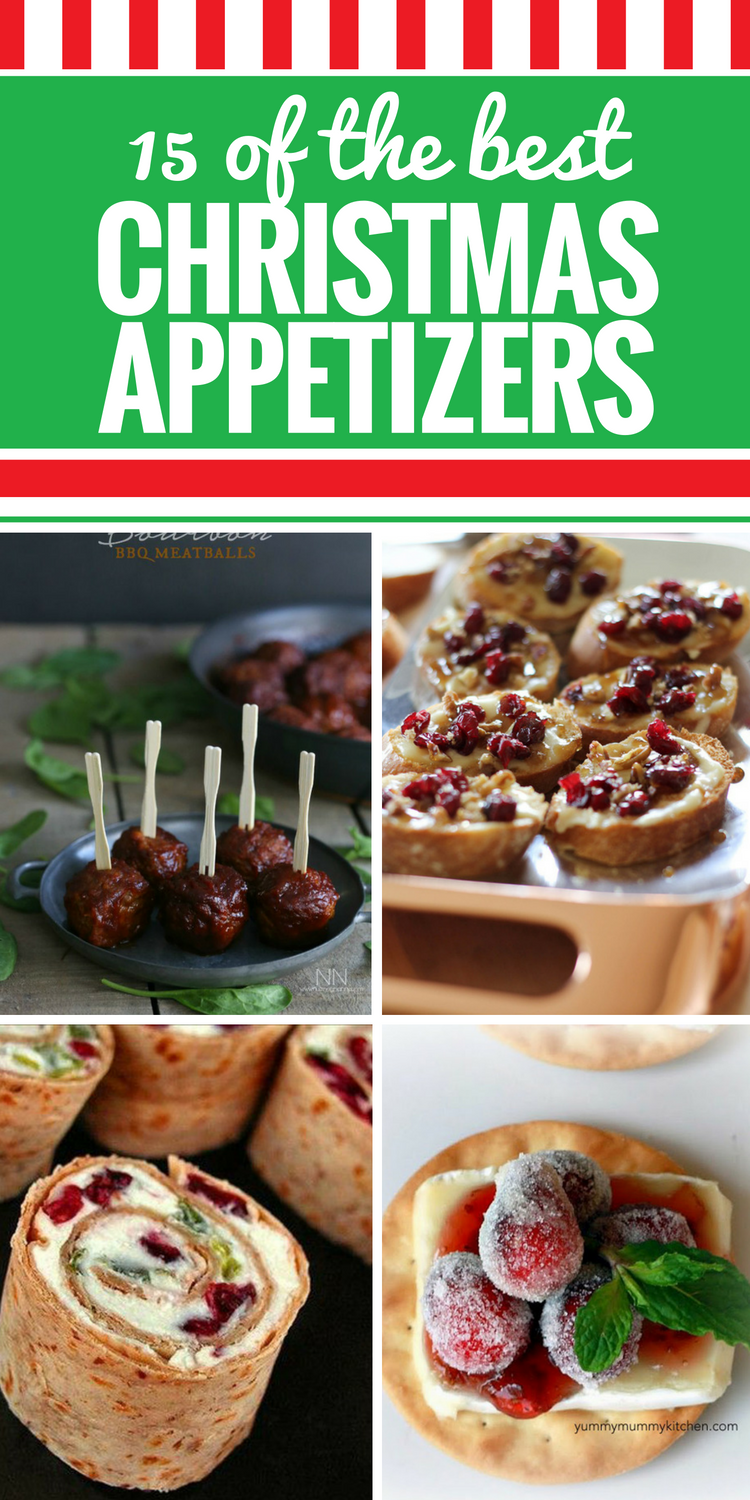 15 Christmas Appetizer Recipes
A Christmas centerpiece that is as gorgeous as it is tasty! This recipe can stand alone as a hostess gift or elevate the inspiration of any holiday potluck. Quick, simple, and easy to create, add this beautiful brioche wreath surrounding a smoldering, rich baked camembert cheese as your go-to appetizer for this season!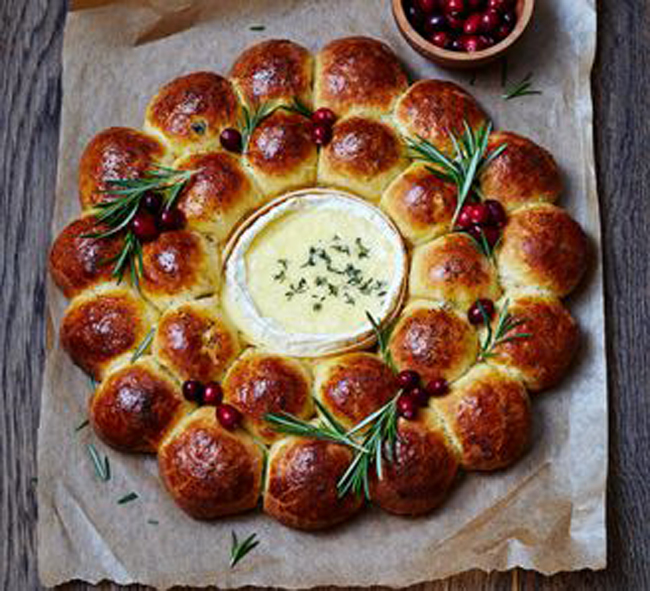 We don't often eat raw, whole cranberries, but after tasting these sparkling cranberry brie bites, I don't know why. Easy to make, bursting with flavor, color, and holiday cheer - these Christmas cranberry brie bites will become an instant classic!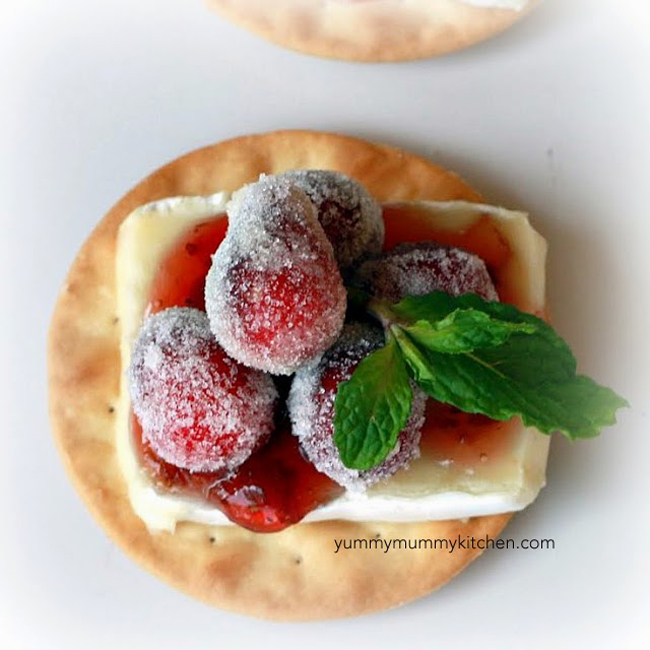 These are a few of my favorite things...Gruyere, sautéed crimini mushrooms & caramelized onions...made into bite-sized pieces and drizzled with a robust balsamic caramelized onion sauce. This fulfilling bite is rounded out by the perfect addition of applewood smoked gruyere cheese. ENJOY!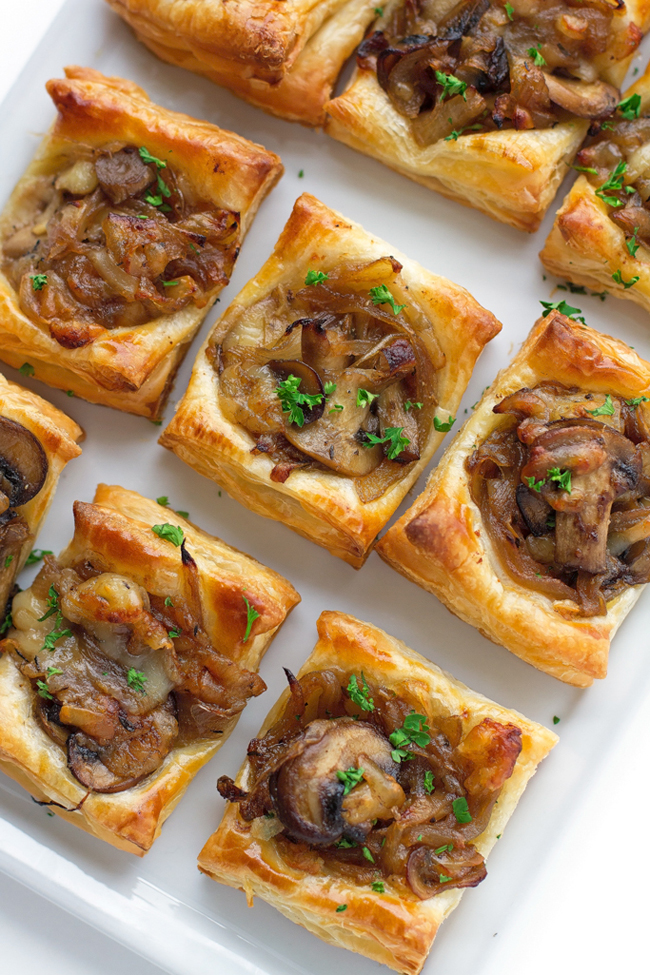 Want to elevate a traditional classic like apple crisp? This is the ideal appetizer for those savory-sweet cravings...Your family and friends will swoon over the warm, supple apples coupled with the rich and smooth hints of Brie! It's like being wrapped in a cozy blanket of bliss (for your tastebuds!)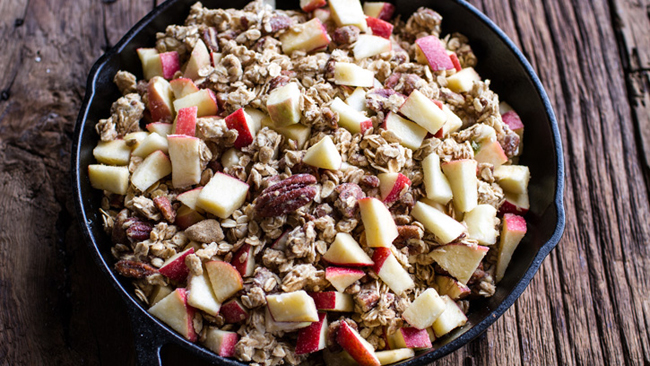 Healthy, easy to make, and guaranteed to please every layer of your palette (not to mention unique and eye-catching)!  This appetizer hits us in all the feels - feta, cranberries, and green onions!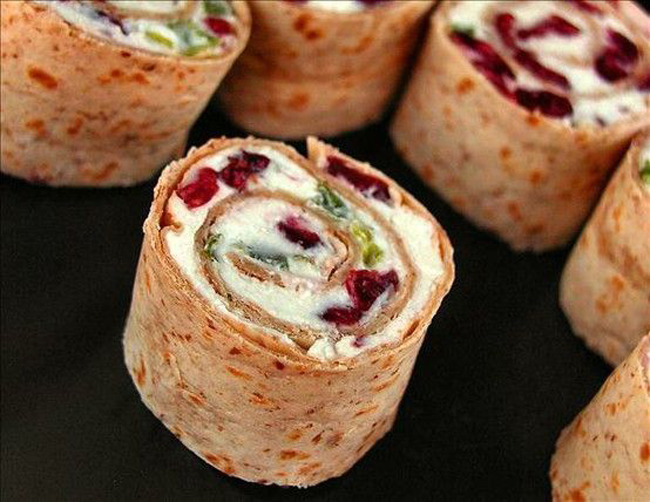 So fresh and so lovely… and quick! If you are like me, finding the perfect, simple recipe for holiday potlucks is the standard expectation. This recipe is one that is constantly requested by family and friends as my dish to pass! Bite-sized and bursting with layers of flavor surprises, add this recipe to your list for this season!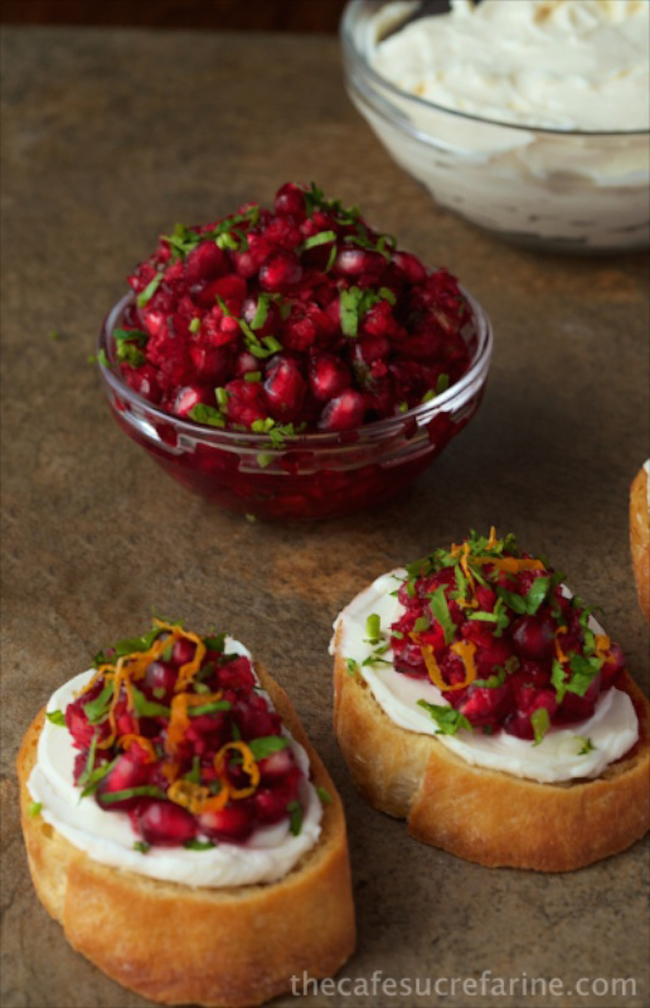 Pine cone CHEESE BALL!!!!! It is a firm belief of mine that no holiday gathering is complete unless a CHEESE BALL is included.  This is an irresistible holiday appetizer, and will likely become the most photographed food on the table!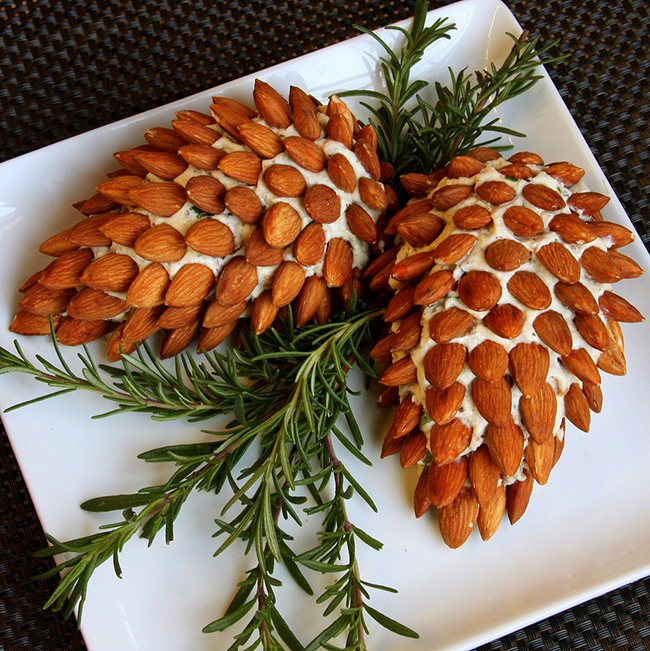 These vibrant little mouthfuls are nothing short of genius. With Cinnamon roasted sweet potato rounds and herbed ricotta, this appetizer seemed like it could not get any better! Then, comes the addition of walnuts, cranberries, and honey to push this appetizer right over the edge to total perfection.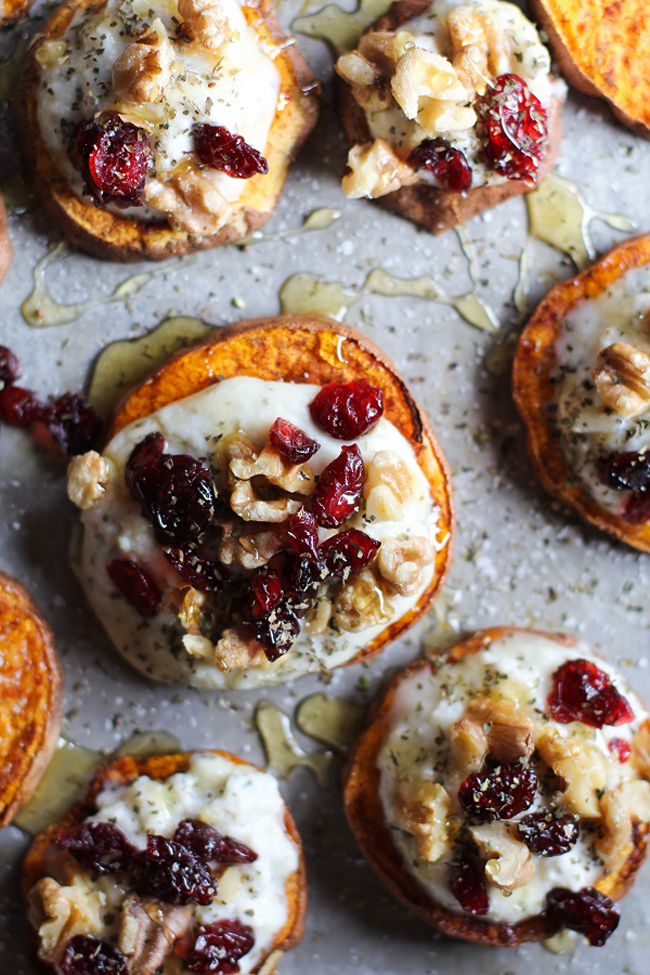 Who doesn't love a caprese salad? This traditional classic can be tough to  enjoy when mingling with family and friends at a holiday gathering. Not anymore! Thank you phyllo cups!  All you need are 5 ingredients to make these easy Phyllo Caprese Cups. They are the perfect holiday appetizer! Easy to make, easier to snack on, but definitely not lacking in charm or robust flavors.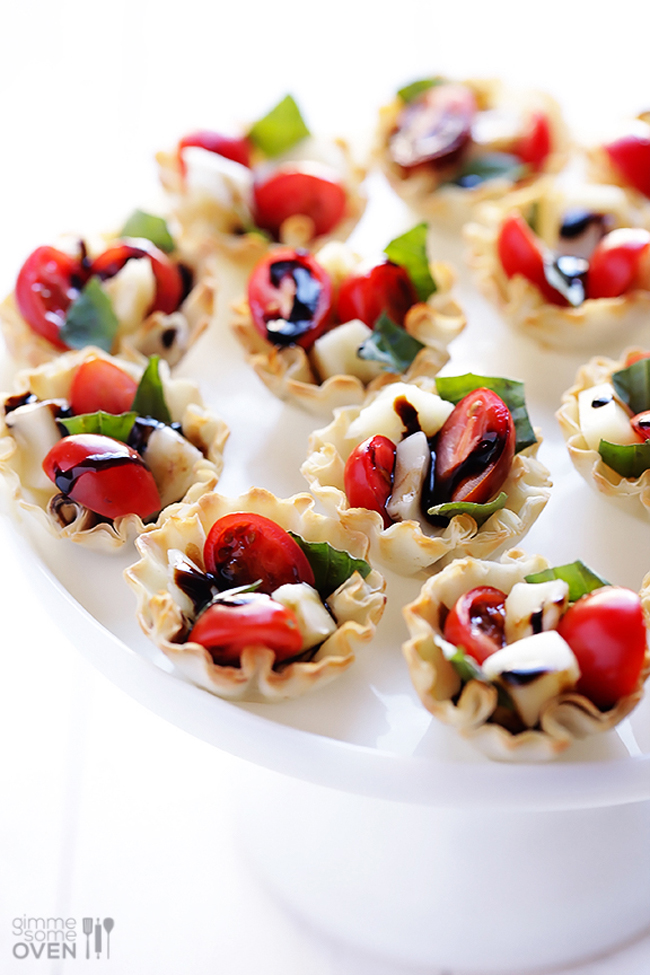 This is the perfect sweet & savory holiday appetizer for a cozy Christmas evening. The bright and tangy cranberries combine with spicy jalapenos to keep the tastebuds buzzing as the creamy, delicious cream cheese creates the perfect balanced bite.  Serve with crackers, pretzels, celery sticks, or your favorite pita chip!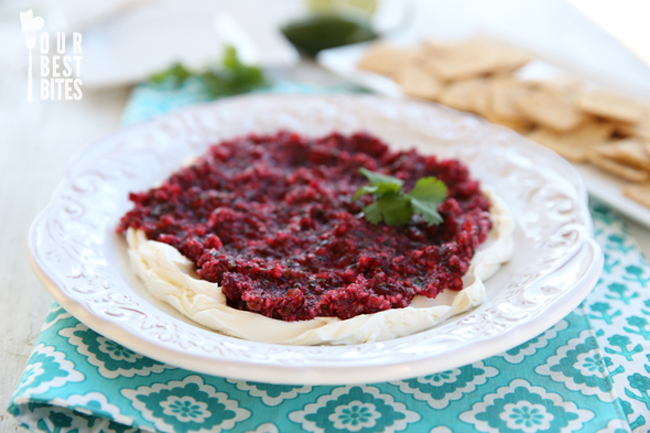 You had me at Crostini! This appetizer has become a staple at our family holiday meal gatherings. The cranberry adds the perfect dose of acidic while the pecan reminds us of the importance of crunch in every bite. Topped with a drizzled maple sugar glaze, this crostini is the most merry holiday appetizer yet!  Easy and delicious!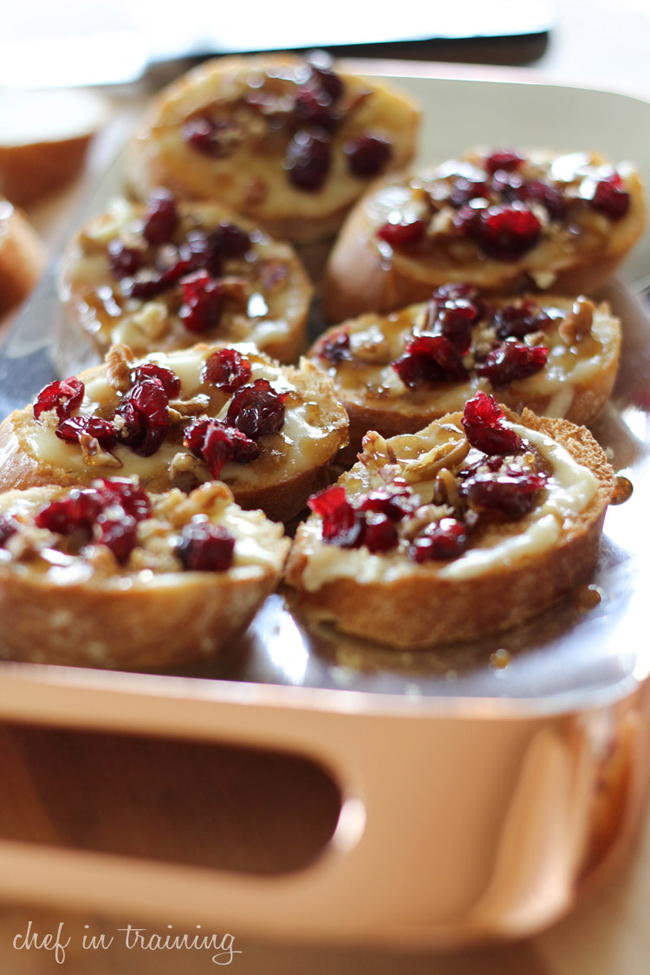 Who doesn't love a good puff pastry? These outstanding little bite-sized pieces of joy can be made in advance and easily frozen and reheated! This is not your typical in-side-out stuffed mushroom appetizer, and is sure to be a crowd pleaser at your next holiday gathering.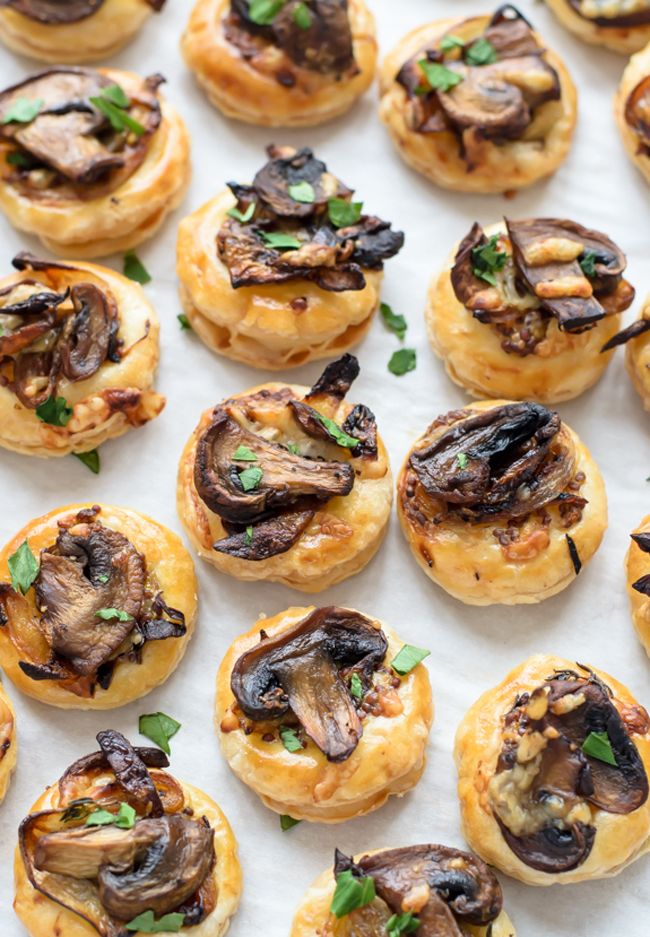 Another excellent traveling caprese salad option!  Perfect appetizer for mingling at holiday parties that won't slow you down one bit! What's not to love easy to make, zero carbs, high in vitamins, antioxidants, and holiday cheer.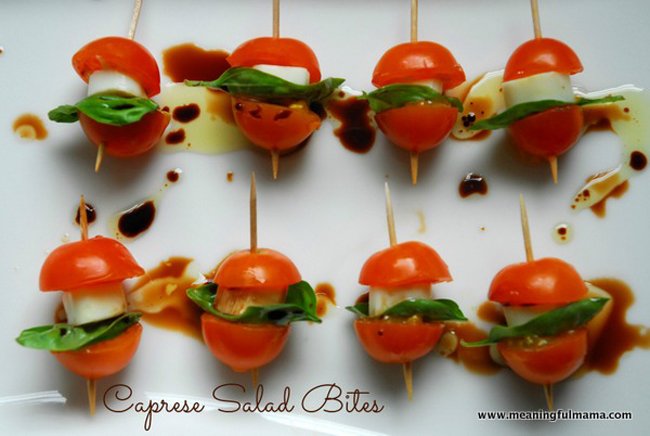 Deep Breaths.
Bourbon.
Meatballs.
The end.
Just kidding. (But really, there is not much else to say!) These will be the show-stopper for your next holiday gathering. These appetizer meatballs are smoldering with deep, rich flavors and will absolutely leave your guests speechless.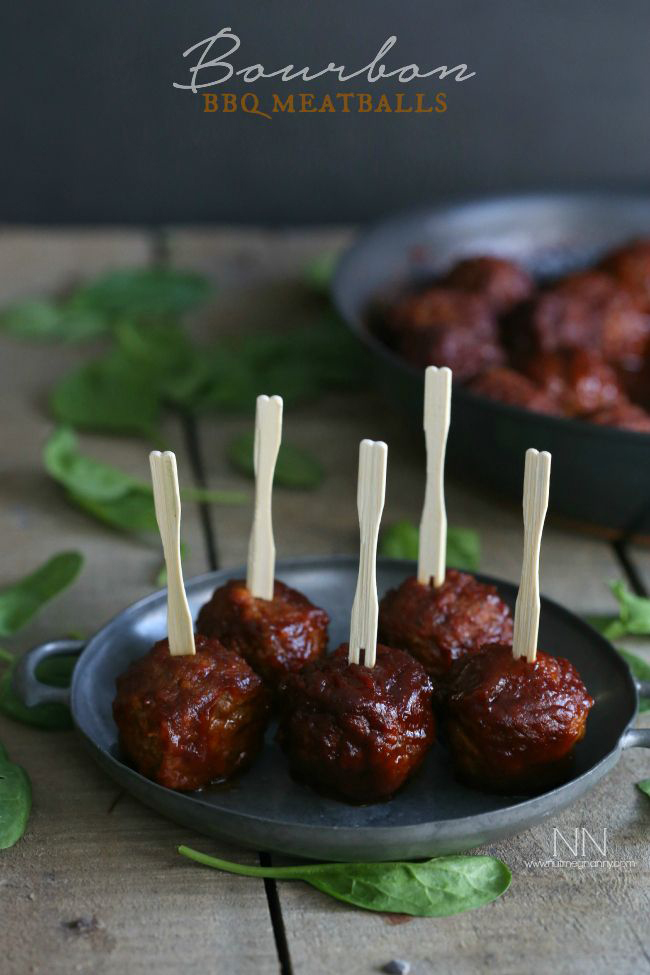 You know that CHEESE BALL recipe that everyone is always talking about? You have arrived!  There is no need for any other cheese ball in your life. This party dip is easy to make, delicious, and robust. Couple with your favorite cracker, pretzels (try a pretzel rod!) or blow everyone's mind and serve it up with pita chips!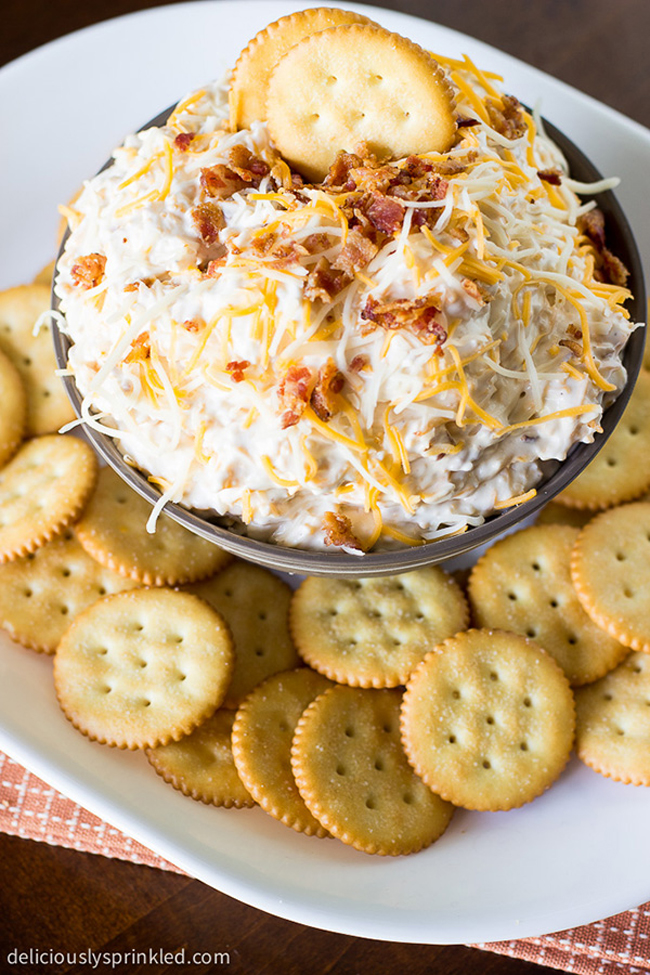 To add more classic recipes to your Christmas menu bag-of-tricks, check out my other mouth watering meal suggestions:
Christmas Menu Ideas, we have you covered!
15 Healthy Christmas Dinner Recipes
15 Classic Christmas Dessert Recipes
Need ideas for incredible breakfast foods that will dazzle your guests during the Christmas season? Click below for my favorite fix-it-and-forget-it recipes that can feed the entire crew:
15 Breakfast Casserole Recipes
15 Make-Ahead Breakfast Recipes
15 Crock Pot Breakfast Recipes
Other great resources for holiday meal planning:
Country Living Christmas At Home: Holiday Decorating - Crafts - Recipes
The Pioneer Woman Cooks: A Year of Holidays: 140 Step-by-Step Recipes for Simple, Scrumptious Celebrations
Betty Crocker Christmas Cookbook: Easy Appetizers, Festive Cocktails, Make-ahead Brunches, Christmas Dinners, Food Gifts
The Nightmare Before Dinner: Recipes to Die For
Magnolia Table: A Collection of Recipes for Gathering
The Barefoot Contessa Cookbook
The Happy Cookbook, A Celebration of the Food that Makes America Smile
Better Homes and Gardens, Very Merry Cookies
The Good Housekeeping Christmas Cookbook
Looking for even more Christmas Ideas?
From Christmas Games to Christmas Cards and even some fun ideas for your Elf on the Shelf, we have you covered this Christmas Season.