Tis the season for a party – and there's nothing better to bring than a holiday appetizer. We're sharing our favorites – be sure to check out the Bourbon barbecue meatballs and my all-time favorite cheesy bacon ranch dip. YUM.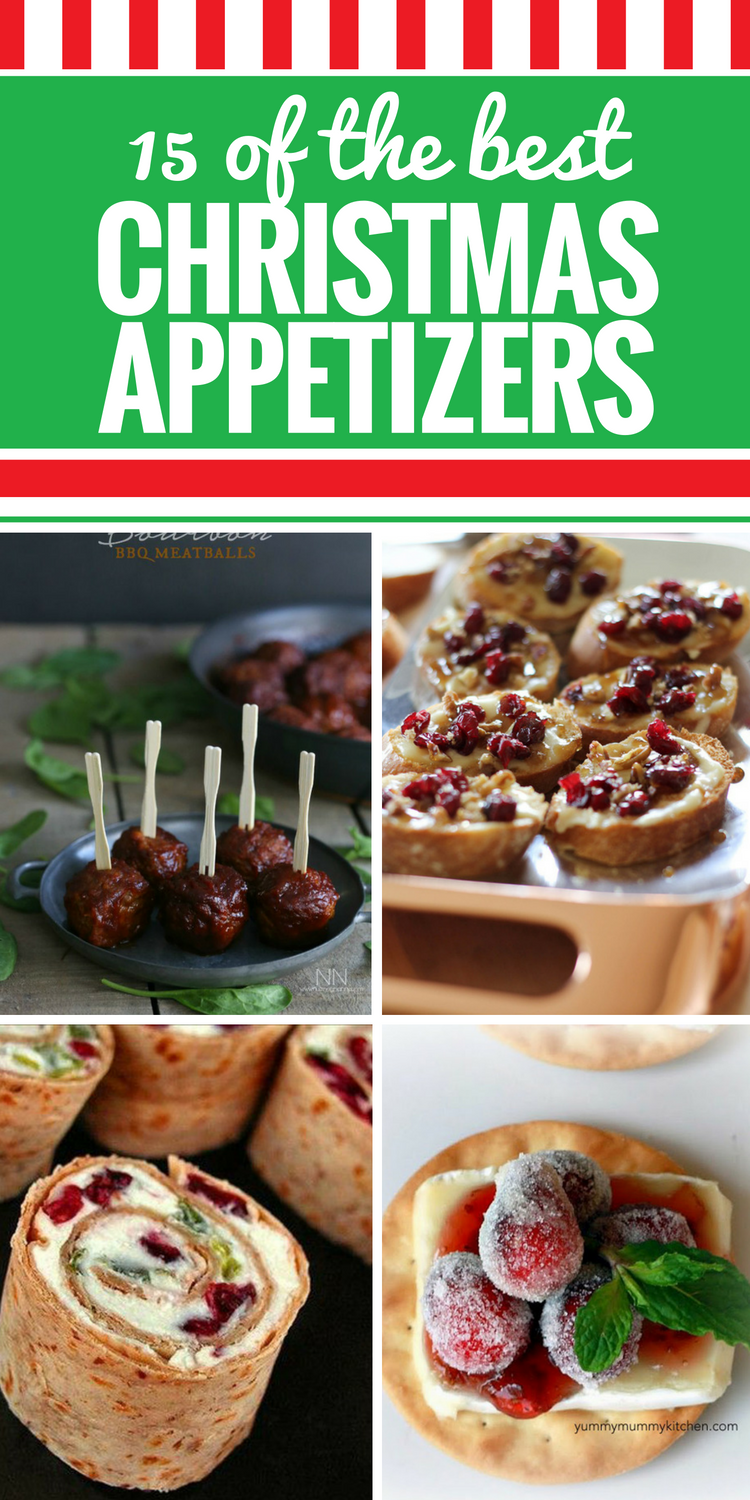 15 Christmas Appetizer Recipes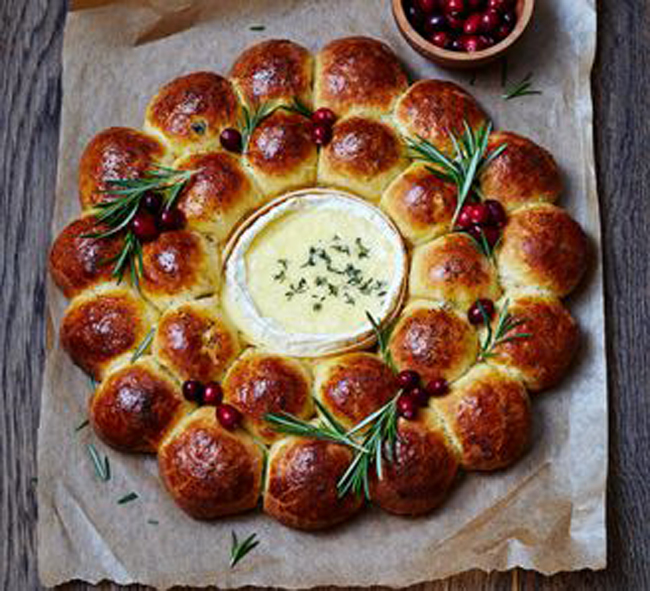 Festive Filled Brioche Centerpiece with Baked Camembert – A christmas centerpiece! Baked camembert with a brioche wreath.

MY LATEST VIDEOS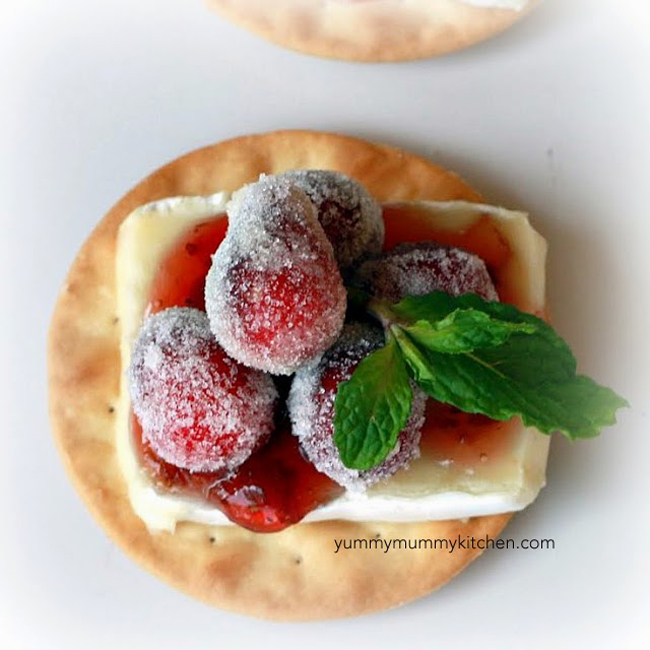 Sparkling Cranberry Brie Bites – We don't often eat raw, whole cranberries, but after tasting these sparkling cranberry brie bites, I don't know why.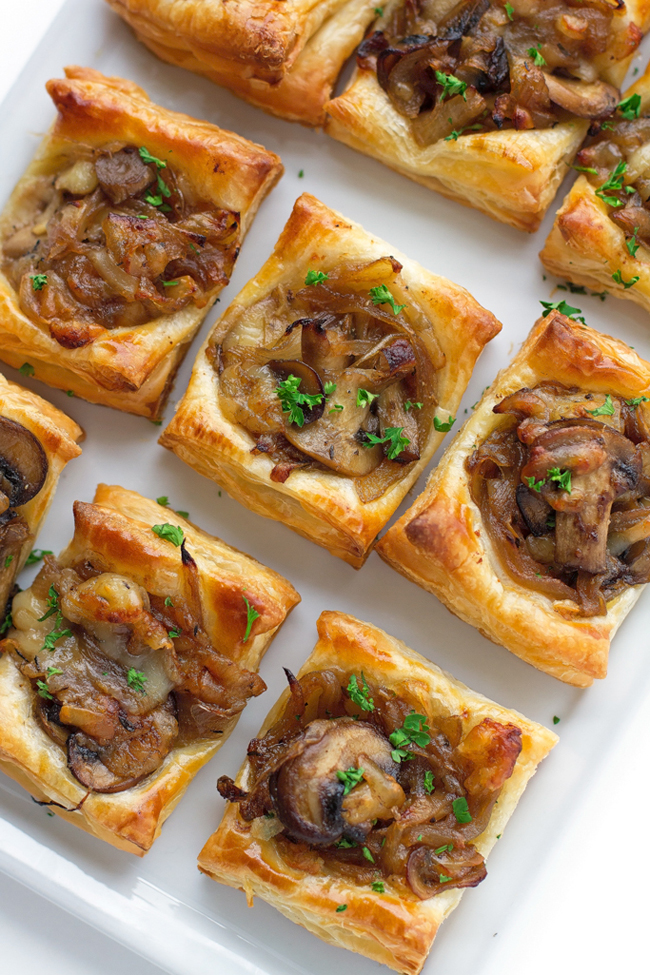 Gruyere, Mushroom & Caramelized Onion Bites – Gruyere Mushroom & Caramelized Onion Bites with sautéed crimini mushrooms, balsamic caramelized onions, and applewood smoked gruyere cheese.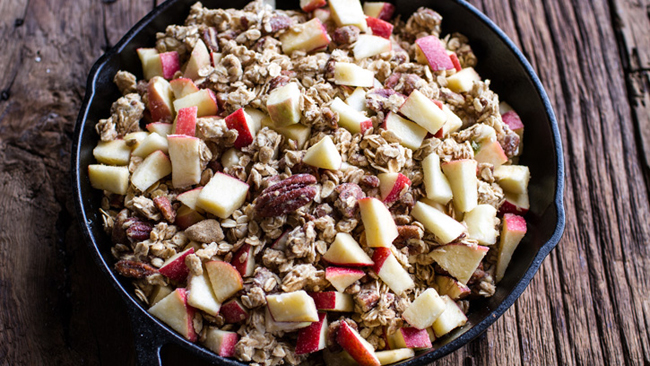 Apple Crisp Baked Brie –  The ideal appetizer for Brie lovers as well as a fun addition to any holiday parties you'll be hosting or attending this year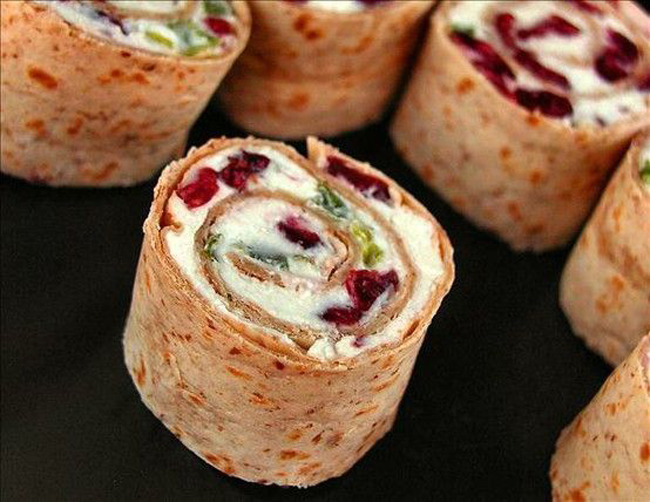 Cranberry Feta Pinwheels – Perfect Christmas Appetizers – Cranberry, Feta, Cream Cheese, Green Onion.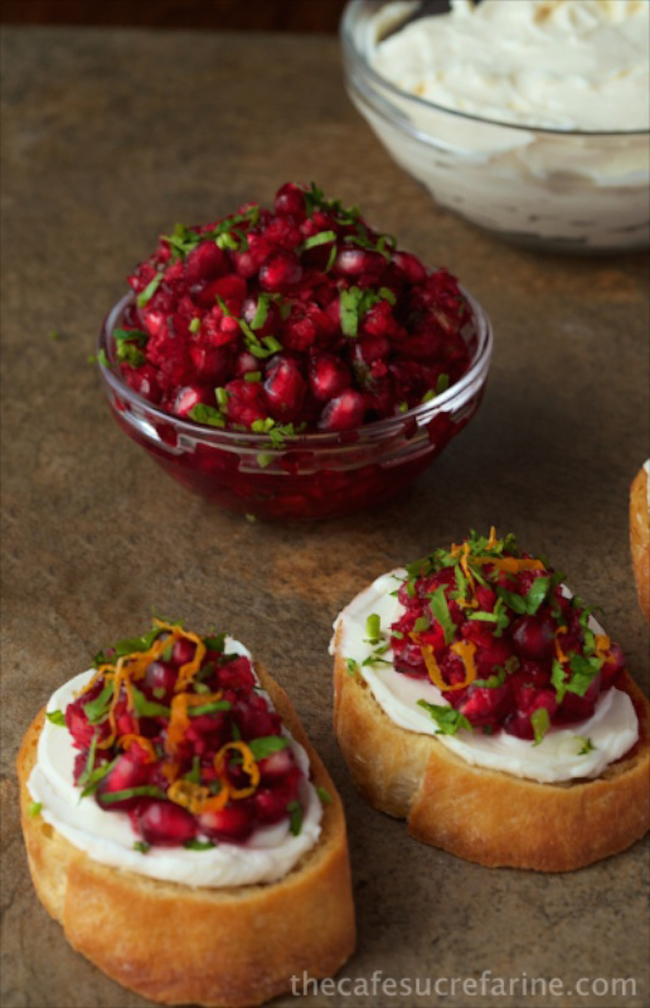 Cranberry and Pomegranate Bruschetta –  So fresh, and lovely… and quick!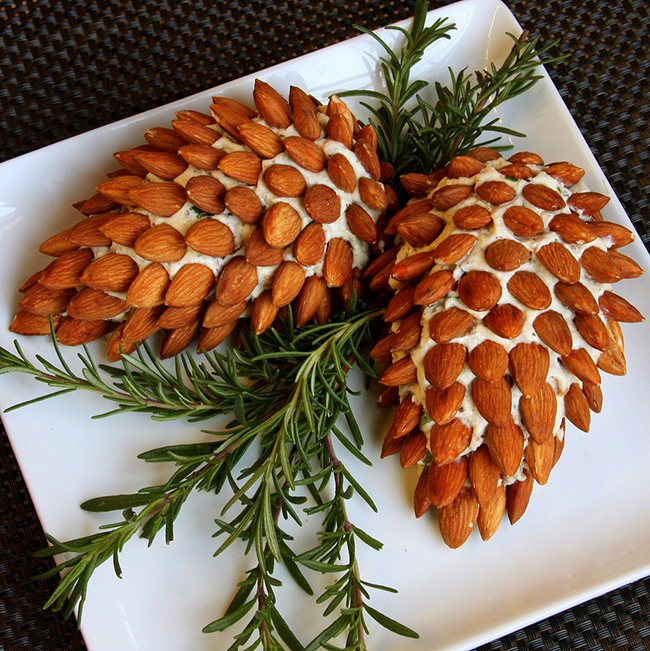 Pine Cone Cheese Ball – Pine cone cheese ball: an irresistible holiday appetizer!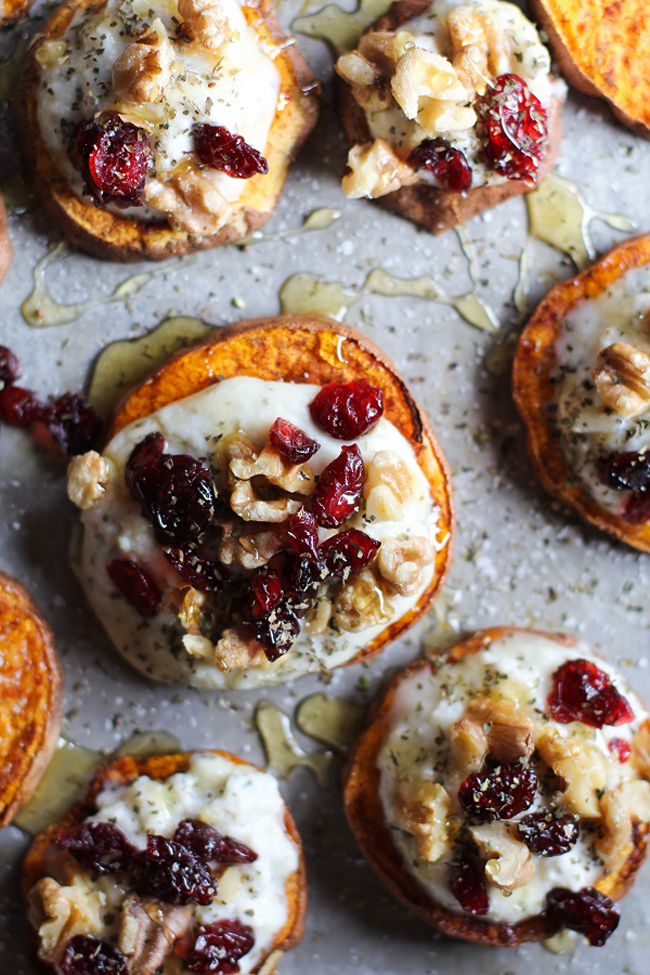 Sweet Potato Rounds with Herbed Ricotta and Walnuts – Cinnamon roasted sweet potato rounds with herbed ricotta, walnuts, cranberries, and honey.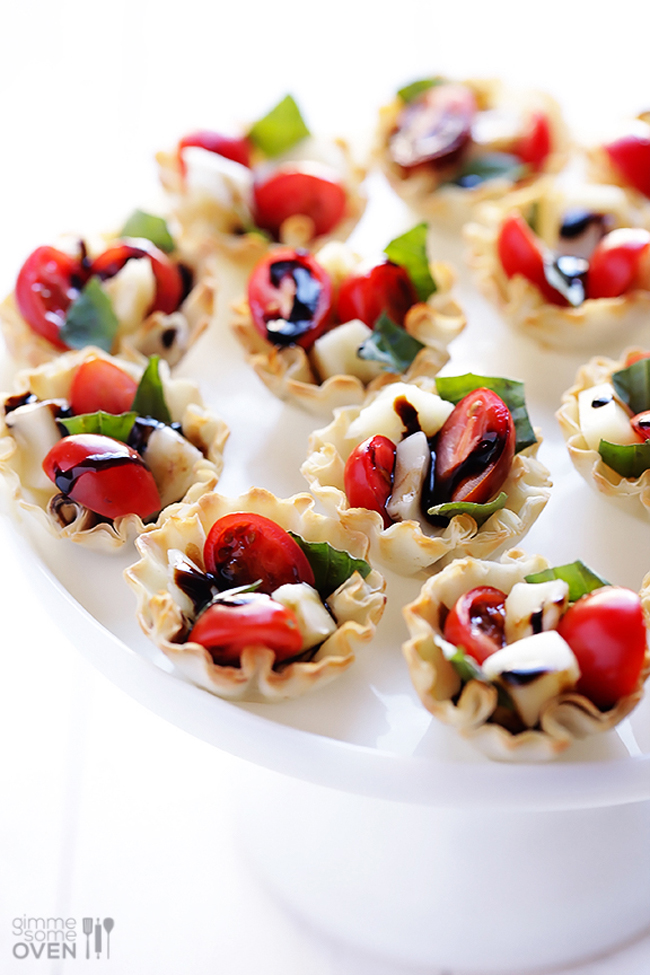 5-Ingredient Caprese Phyllo Cups – All you need are 5 ingredients to make these easy Phyllo Caprese Cups. They are the perfect holiday appetizer!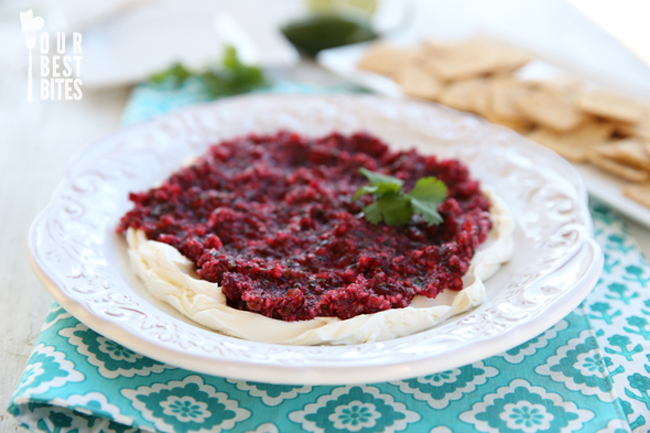 Cranberry Salsa & Cream Cheese Dip – The perfect sweet & savory holiday appetizer: bright and tangy cranberries combine with spicy jalapenos and are cooled by creamy cream cheese.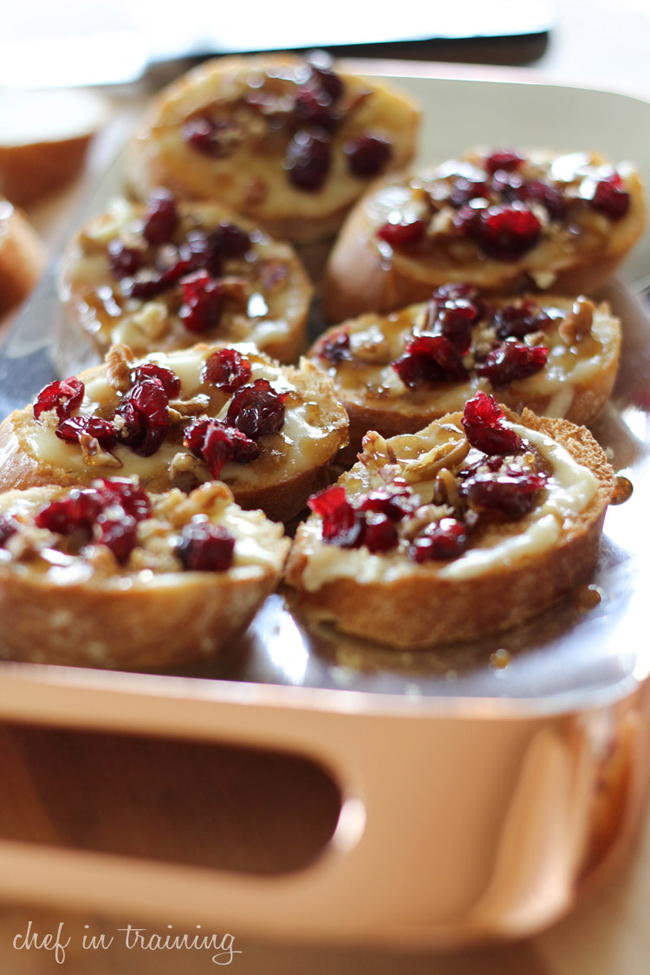 Cranberry Pecan Brie Crostinis with Maple Sugar Glaze – Cranberry Pecan Brie Crostinis with a Maple Sugar Glaze… these are the perfect holiday appetizers! Easy and delicious!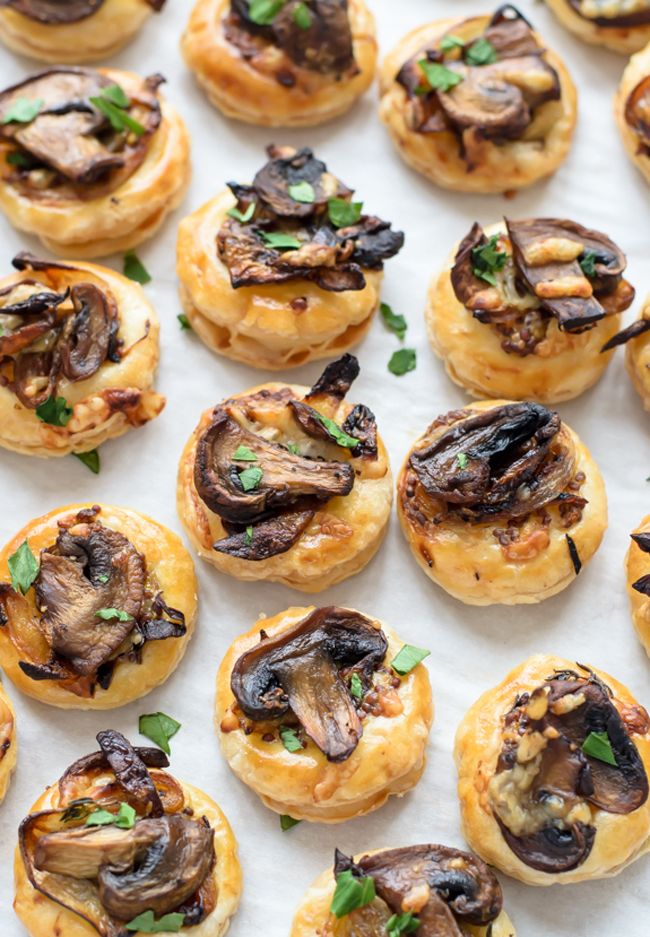 Cheesy Mushroom Puff Pastry Bites – An easy make ahead holiday appetizer!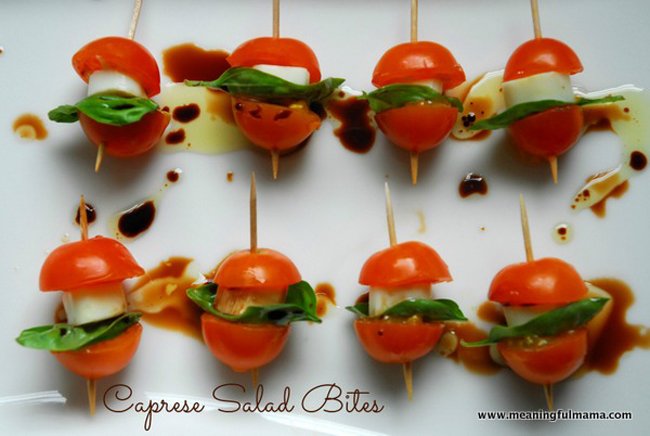 Caprese Salad Bites – Perfect appetizer for holiday parties!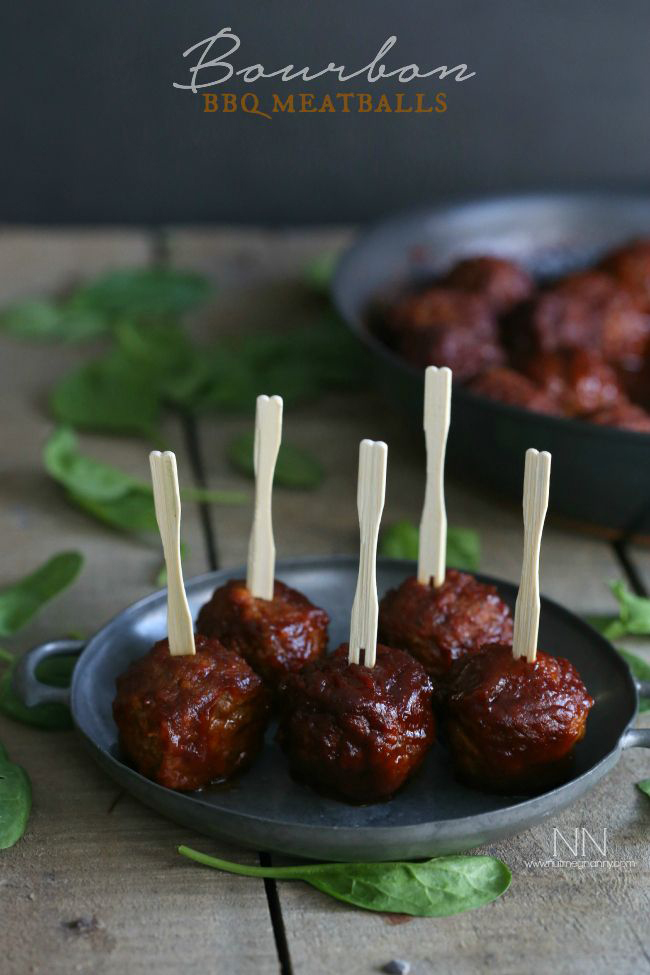 Bourbon BBQ Meatballs – These bourbon bbq meatballs are the perfect holiday appetizer. They are easy to make and packed full of homemade bourbon bbq sauce flavor!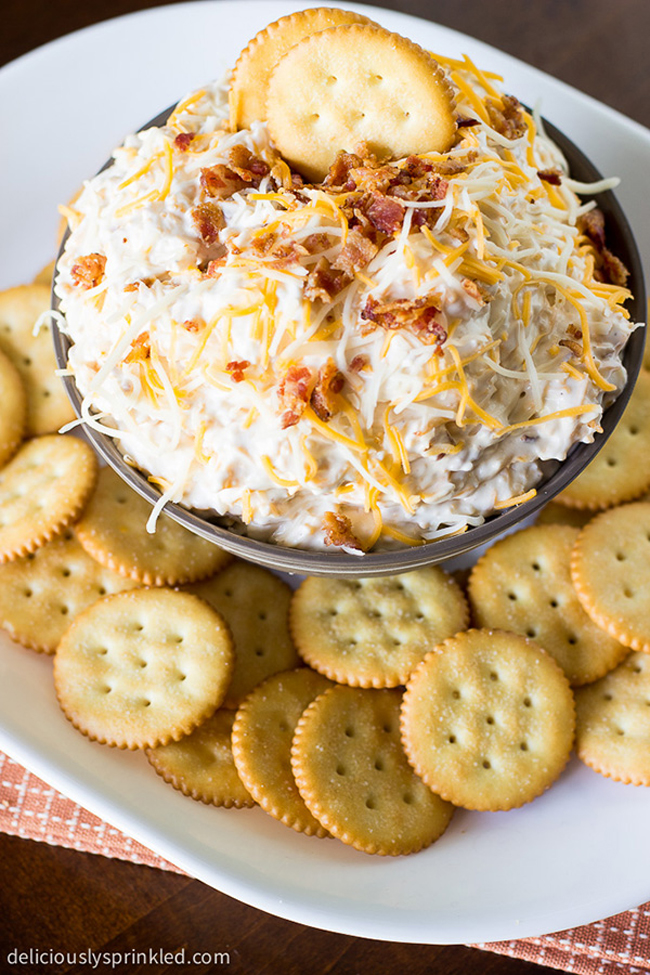 Cheesy Bacon Ranch Dip –  A recipe for Cheesy Bacon Ranch Dip. A perfect party dip that everyone will love.