From apple cake to peppermint ice cream, your family will love these after dinner Christmas dessert recipes. Or wow your friends at your next party.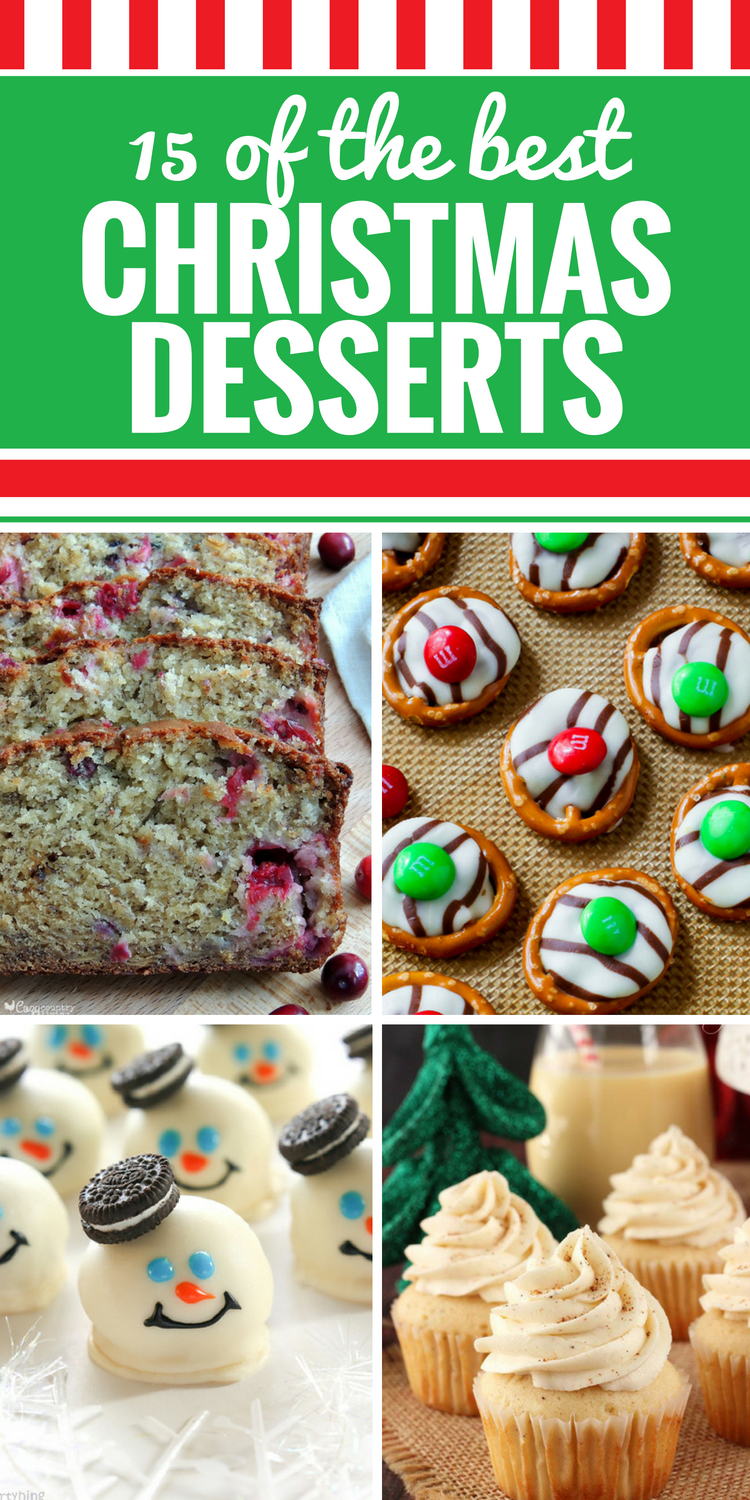 15 Christmas Dessert Recipes
What happens when the perfect dessert meets the perfect bread (...or muffin, GASP)?  This beautiful, cake-like moist Cranberry Banana Bread is easy to create and spot on for the Holidays! I like to make it in advance, freeze it, and then bring it out at just the right moment  to blow everyone's mind. How does she do it? (wink)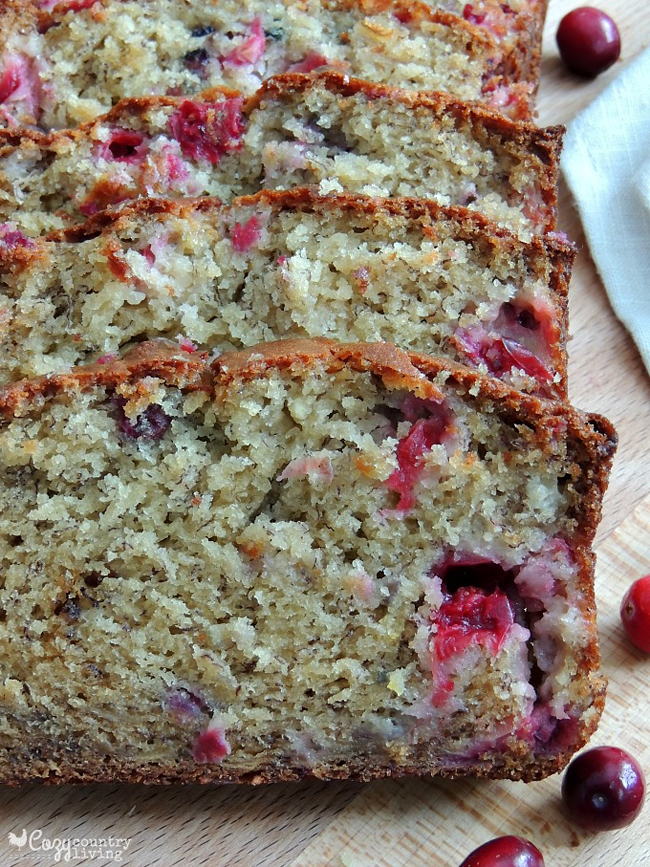 Super soft, simple, and delicious! Sometimes one bite is all that is needed to transport a person back to the warm comfort of grandma's kitchen! For me, these cookies do the trick. Every. Time. The entire family gobbles them up, but this fond, fulfilling memory is just for me.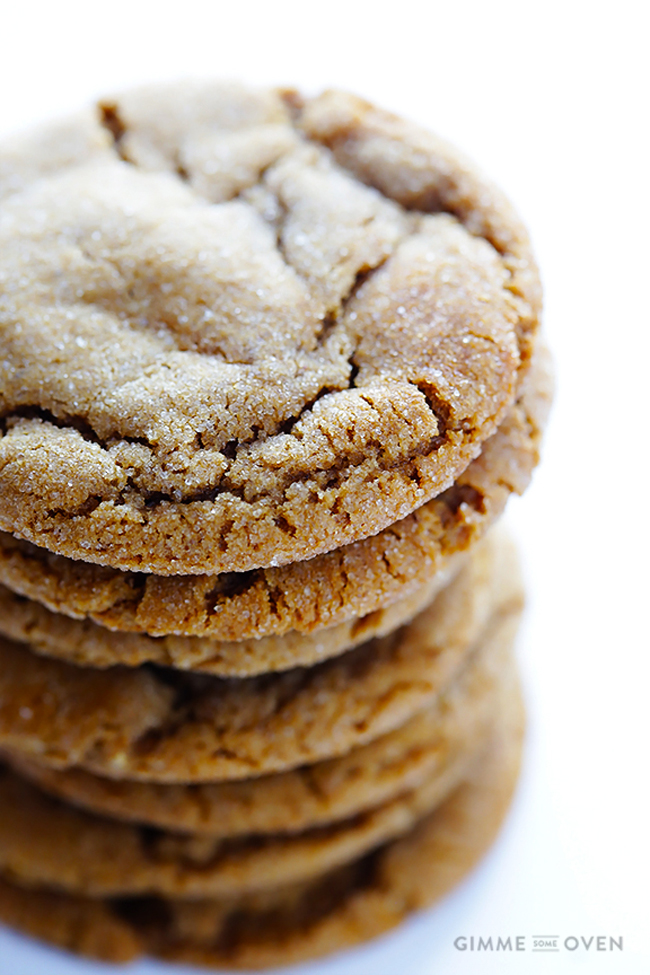 These peanut clusters are SO simple to make - and the recipe makes a TON! These little guys are perfect for your annual cookie exchange or to give as gifts to the truly special neighbors on your list. And did I mention that they're no bake? NO BAKING is required folks.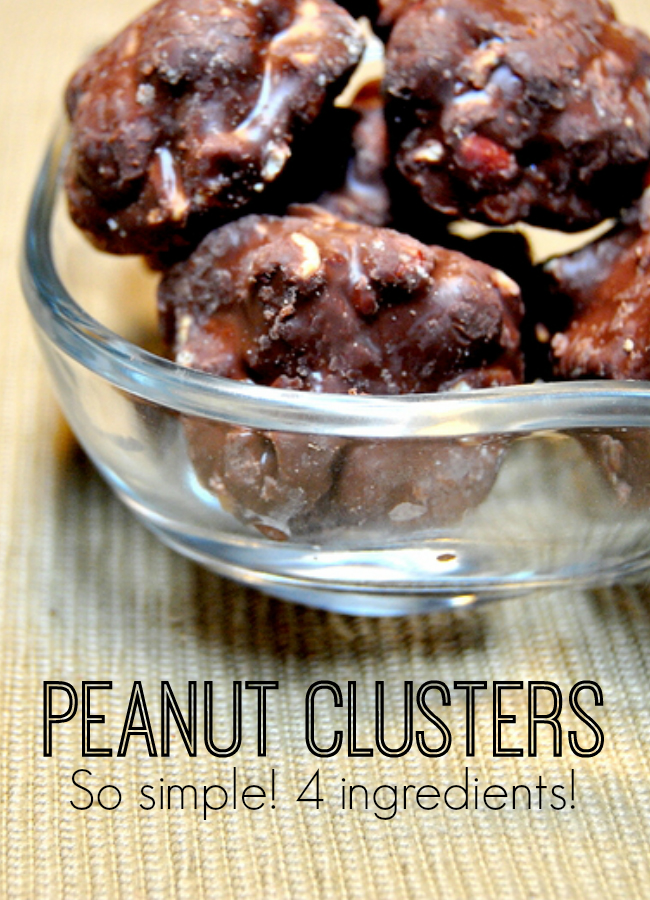 Once you pop – you really won't stop. These easy Pretzel Hugs are perfectly sweet, salty, and 100% addictive! They store easily and add zesty little pops of color wherever they are placed! Also...Pretzel Hugs are easy to make and can be a fun project for the kiddos to create for the special people on their gift-giving lists!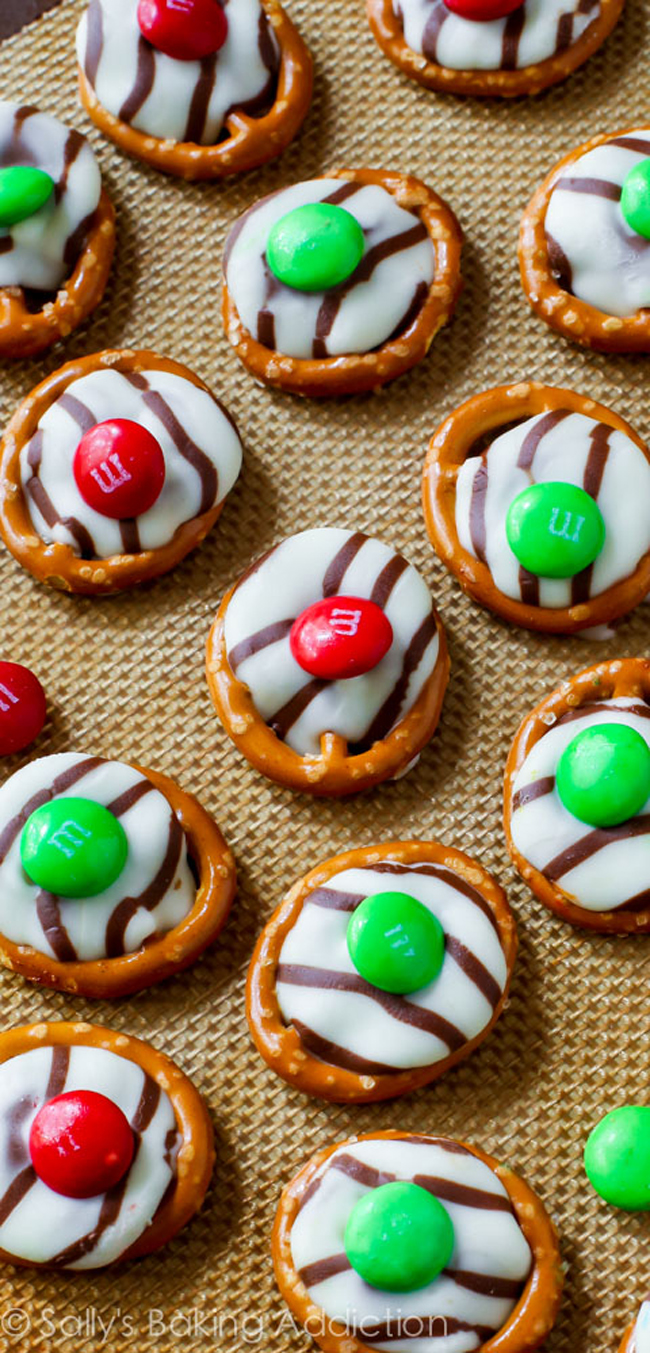 Eggnog.
Cupcakes.
Has there ever been a more perfect Christmas dessert? Every bite is so festively nostalgic as the moist cake and eggnog melt together in perfect symphony. I've never tasted something that actually made Christmas carols start playing in my head!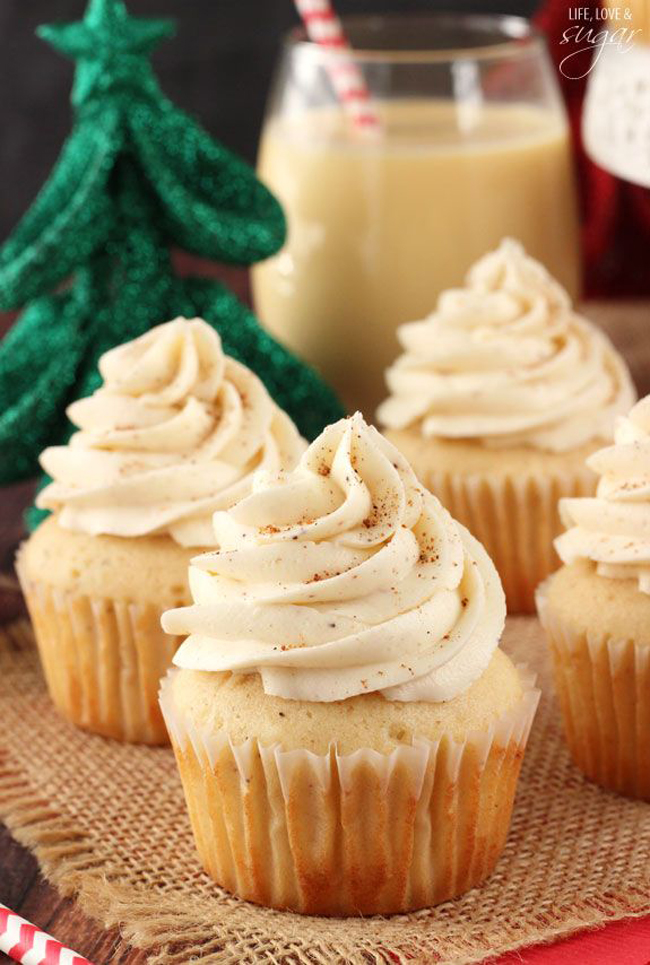 Homemade Peppermint Patties are super easy to make and so charming that no one will believe it! This classic treat is THE perfect gift from the heart. Satisfying chocolate cookies are covered with creamy, rich milk chocolate and topped with crunchy and bright peppermint crumbles. FA La La La LA...LA La La Laaaaa!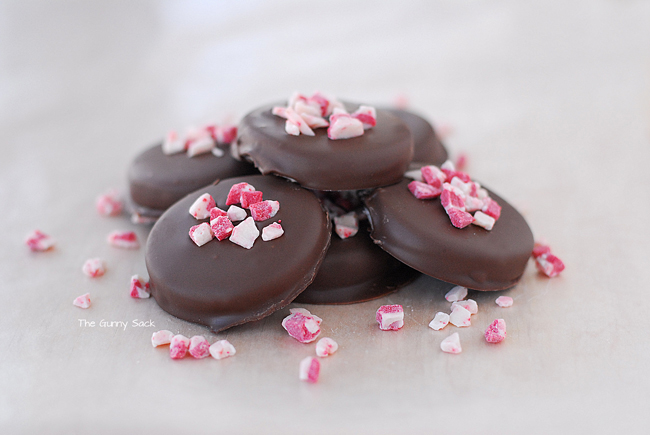 The fresh cranberries - lathered in white chocolate icing - elevate this incredible vanilla cake to extraordinary taste! Super moist vanilla cake full of plump, fresh cranberries, iced with white chocolate icing and topped with sparking cranberries!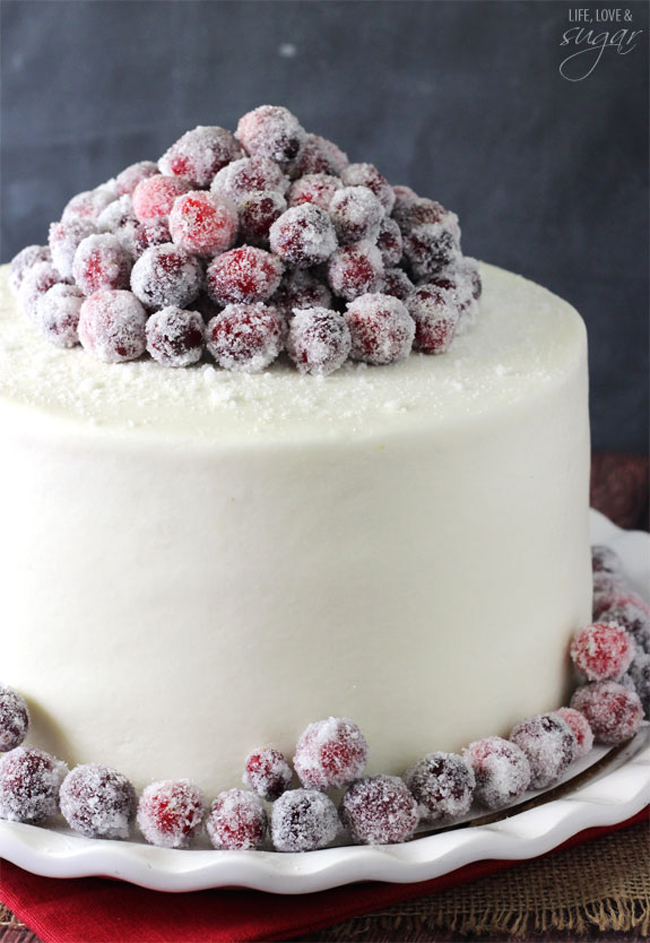 The most adorable thing you will ever eat, these Melted Snowman Oreo Balls are festive and will be the first dish to vanish at your holiday party.  These succulent little treasures are easy to make and can become your individual masterpieces this Christmas!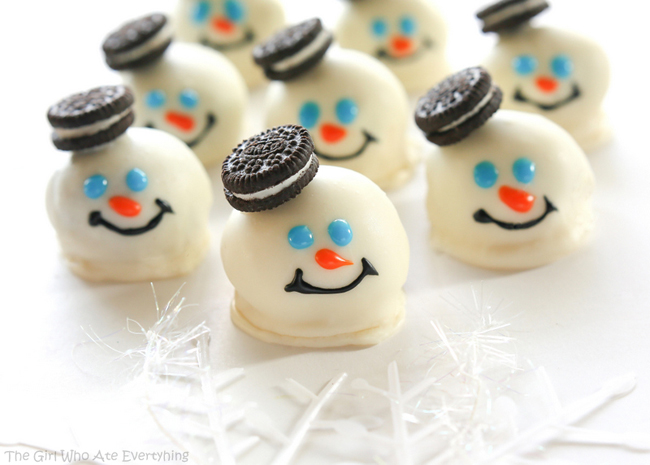 When nothing but a creamy, cold and bursting with brightness and cheer dessert will do, you MUST whip up a batch of Homemade Peppermint Ice Cream. Of course, this is the perfect treat to make before the excitement of the holidays, and bring out at just the right time!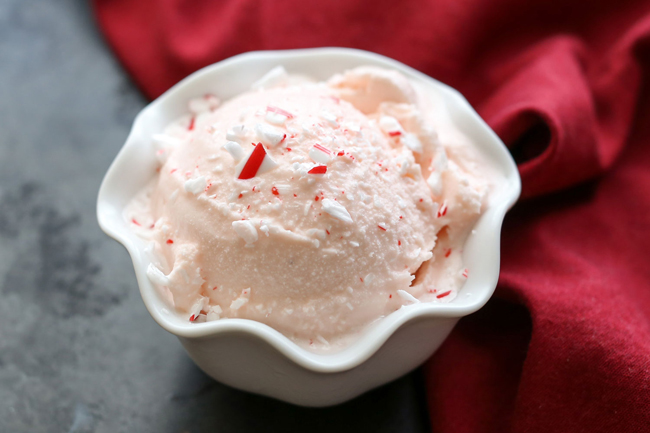 Easy homemade English toffee with crunchy almonds and creamy chocolate, is the new delight that I bring to every special event...Especially perfect for the holidays, each and every bite captures the tastebuds and ramps up the joy!  This English Toffee is tested and true - easy to make and delicious!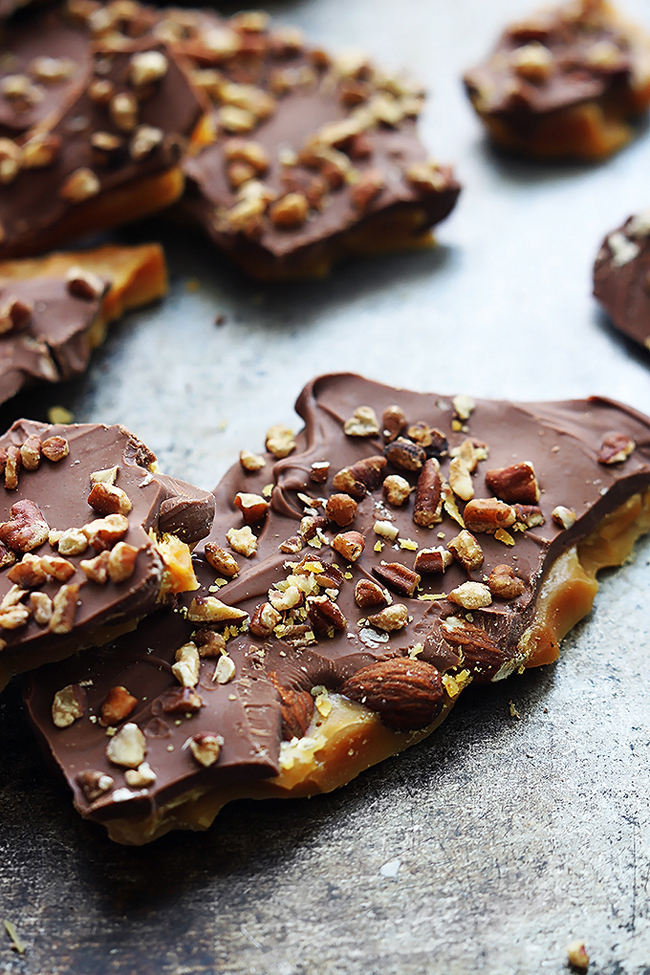 Pecan tarts...These robust little bite-sized portions fulfill that craving for your mom's homemade Pecan Pie! What we love most about them is that they are just the right size for any occasion. Easy to make, charming to look at, and incredible to snack on - AND perfect to freeze for a future event!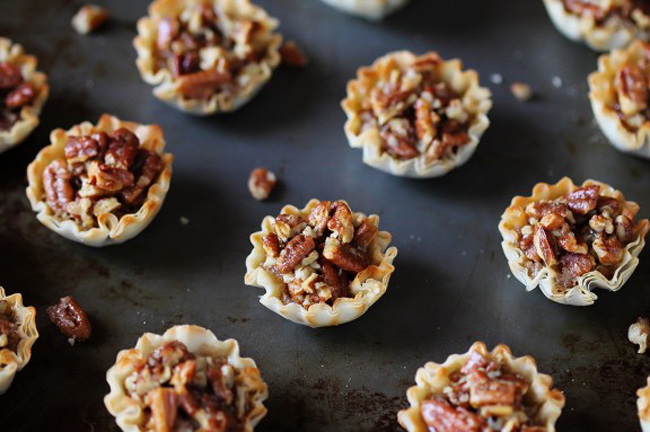 Snowy Chocolate Pinecones (made from Nutella and cereal) - so cool!
Part-healthy, Part-Sweet, & Maximum Fun, these audaciously precious little pinecones are easy to create (of course the kids can help!) and require zero baking. While they are (almost) too pretty to eat, the Chocolate Pinecones quickly become the focal point for any holiday food table!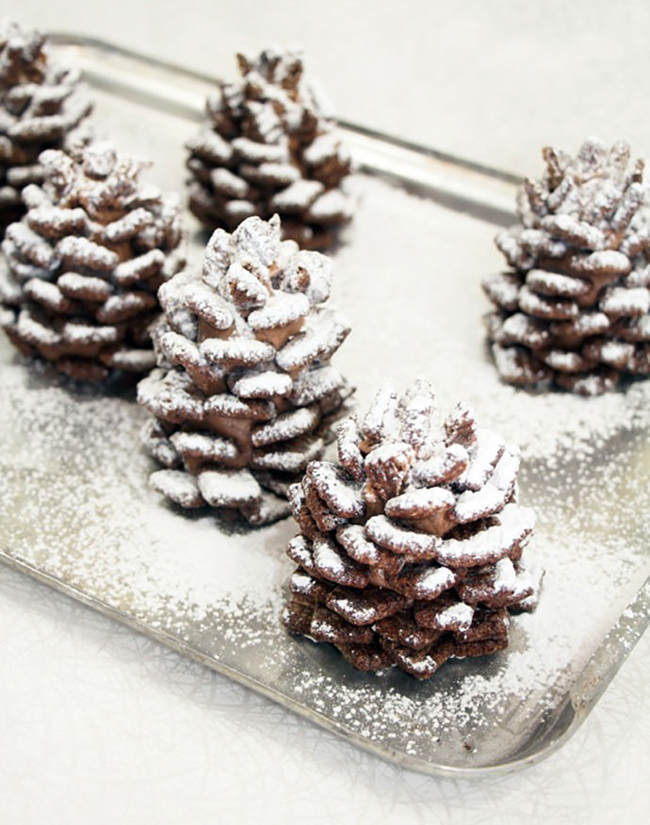 No one will ever believe that this decadent and robust dessert is only 6 ingredients!  This incredible Peppermint Ganache Pie with an Oreo Crust is filled with chocolate ganache that's been perfectly flavored with peppermint!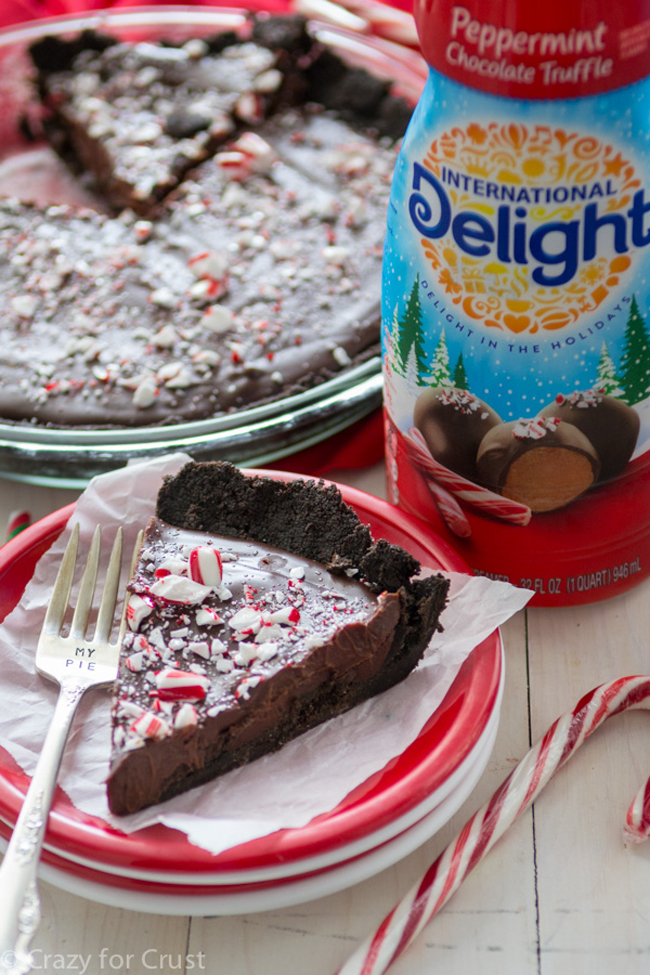 This mouthwatering dessert will become an instant classic for you and your family! Gooey, warm apples, moist and bouncy cake makes every single bite outstanding. The best part...When it comes to ingredients, this simple recipe cannot be beat! (3 eggs, 1 cup sugar, 1 cup flour, 3 big apples, sugar and cinnamon to taste)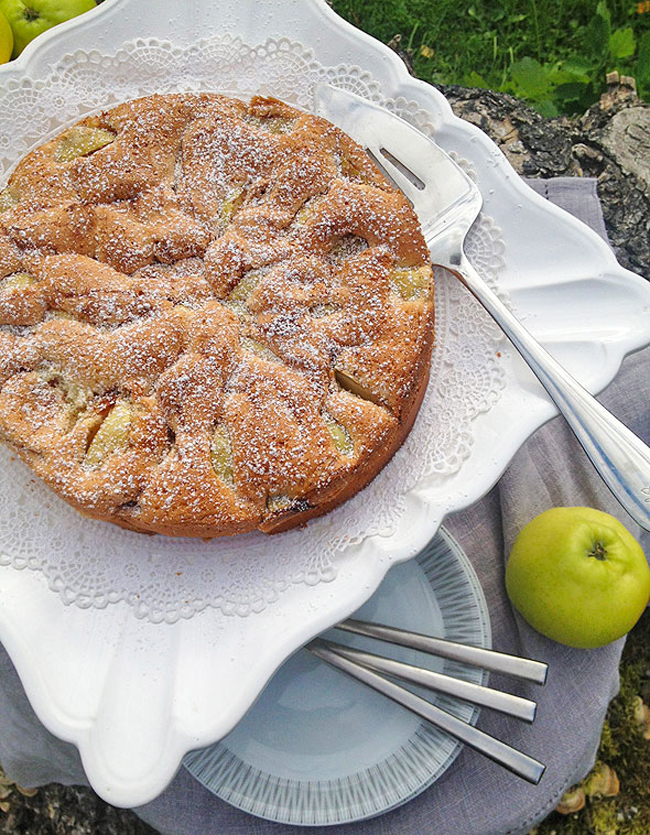 Every well-rounded bite will warm your entire soul. I promise, these Salted Caramel Butter Bars will make your family and friends swoon with delight and instantly become your most requested contribution to any and all parties.  With the perfect balance of sweet, gooey caramel elevated by the hints of rich and savory, it is no wonder that this cookie bar blows away the expectations of every dessert lover!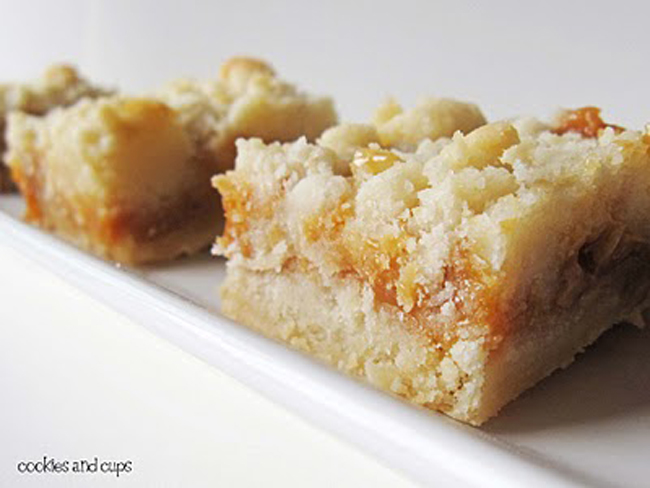 Christmas Appetizers
'Tis the season for a party – and there's nothing better to bring than a holiday appetizer. But no sweat, this should NOT be what brings you stress this holiday season!
Here are 15 of the very best Christmas Appetizers on the planet. Not even kidding.
This yummy hot cheese dip is so good that even your kids can make it.
And here are 15 of the best EASY recipes for parties. Translation: crazy easy appetizers that will cause you ZERO stress!
Christmas Dinner Ideas
Aside from Thanksgiving dinner, is there anything better than Christmas Dinner? Even if it's not fancy, even if you order pizza, there's just something special about the twinkling lights of the tree, great company and a feeling of celebration!
From the South – or want to pretend you are? Here are 15 Southern Christmas Recipes.
Are you trying to get healthy? These Healthy Christmas Dinner Recipes will keep you on the right track without risking taste.
Expecting a crowd? Keep it simple with these EASY recipes to feed a crowd.
Need a make-ahead dinner? These simple Casseroles You Can Freeze will make Christmas dinner a breeze!
And let's not forget those vegetarians at your table. Here are 15 of the Best Vegetarian Recipes ever!
OTHER GREAT RESOURCES FOR HOLIDAY MEAL PLANNING:
Country Living Christmas At Home: Holiday Decorating – Crafts – Recipes
The Pioneer Woman Cooks: A Year of Holidays: 140 Step-by-Step Recipes for Simple, Scrumptious Celebrations
Betty Crocker Christmas Cookbook: Easy Appetizers, Festive Cocktails, Make-ahead Brunches, Christmas Dinners, Food Gifts
Holiday Cookies: Showstopping Recipes to Sweeten the Season
Magnolia Table: A Collection of Recipes for Gathering
The Barefoot Contessa Cookbook
The Happy Cookbook, A Celebration of the Food that Makes America Smile
Better Homes and Gardens, Very Merry Cookies
The Good Housekeeping Christmas Cookbook
Holiday Cookies: Prize Winning Family Recipes from Chicago Tribune, for Cookies, Bars, Brownies, and more
LOOKING FOR EVEN MORE CHRISTMAS IDEAS?
From Christmas Games to Christmas Cards and even some fun ideas for your Elf on the Shelf, we have you covered this Christmas Season.