Several years ago, our neighbors gifted us with a Christmas Morning Survival Kit - and it was the greatest gift EVER.
In fact, it was downright magical.
I had never heard of a Christmas Morning Survival Kit, but I've been making them for friends and neighbors ever since because they are SO genius.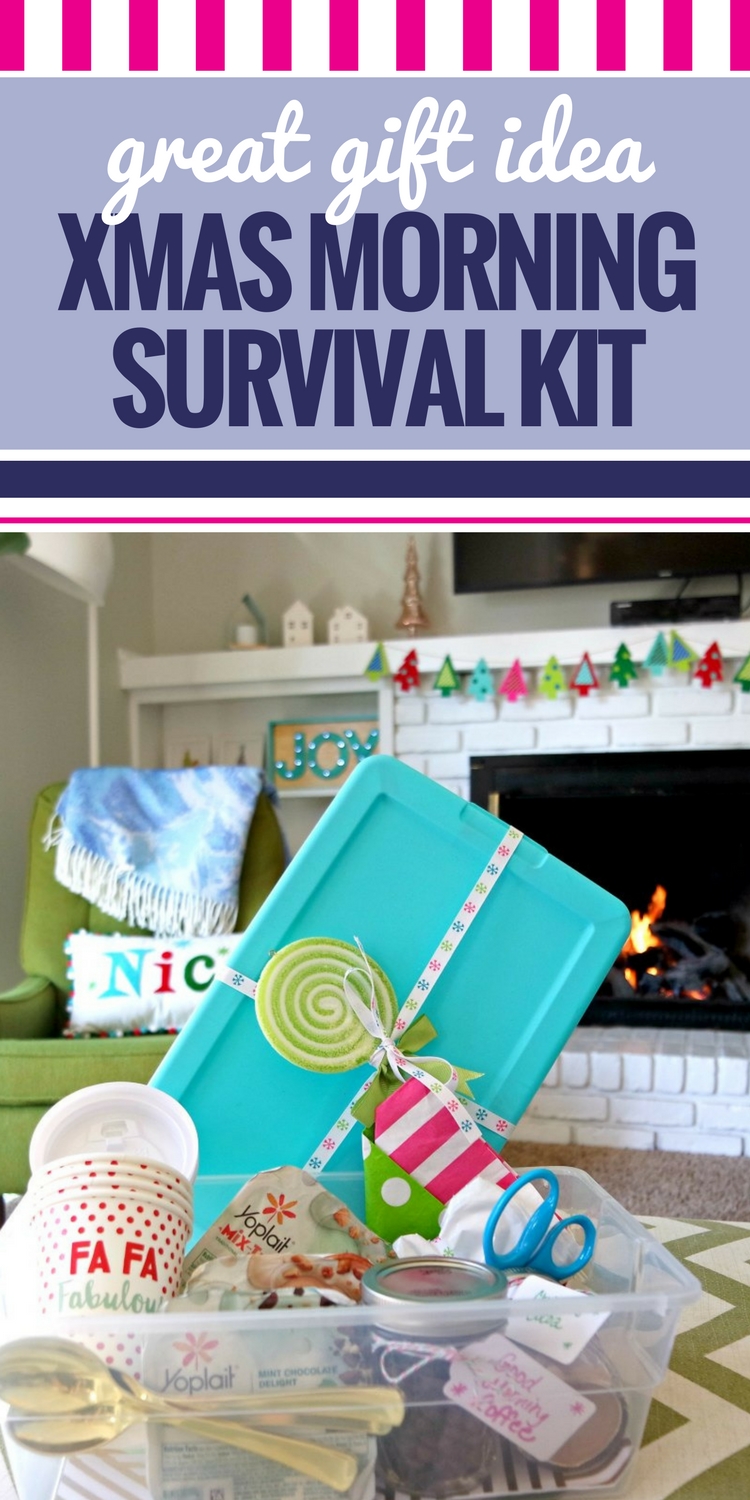 A Christmas Morning Survival Kit contains all of the supplies you'll need on Christmas morning.
Must-haves include:
Scissors for opening those pesky toy packages.
A trash bag - to corral all the flying wrapping paper.
Coffee. LOTS of coffee.
Hot chocolate (for the non-coffee drinkers.)
Yoplait yogurt. No one wants to take a break from the Christmas morning festivities to eat a full breakfast, so Yoplait yogurt is the perfect way to fuel the morning until it's time for Christmas brunch.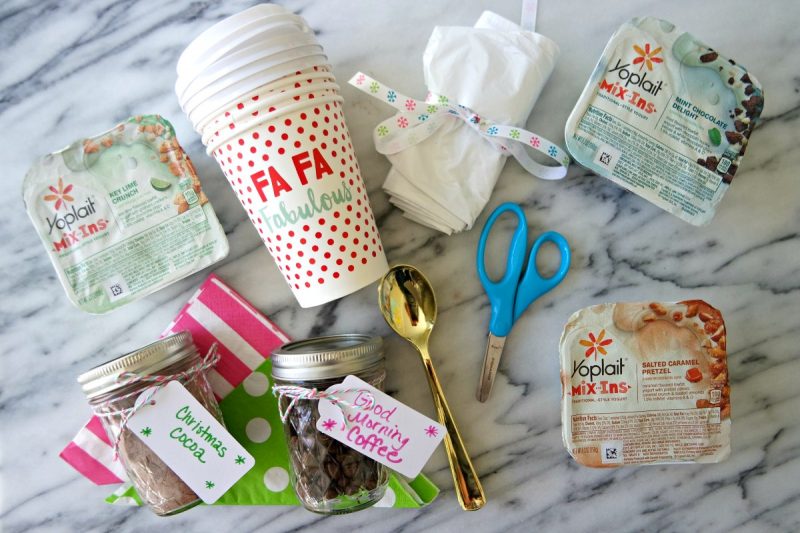 Spoons and napkins are also a nice little touch.
Beyond that, you can add anything else that you see fit.
Holiday-themed disposable coffee cups are fun to include. And candy canes make a festive addition.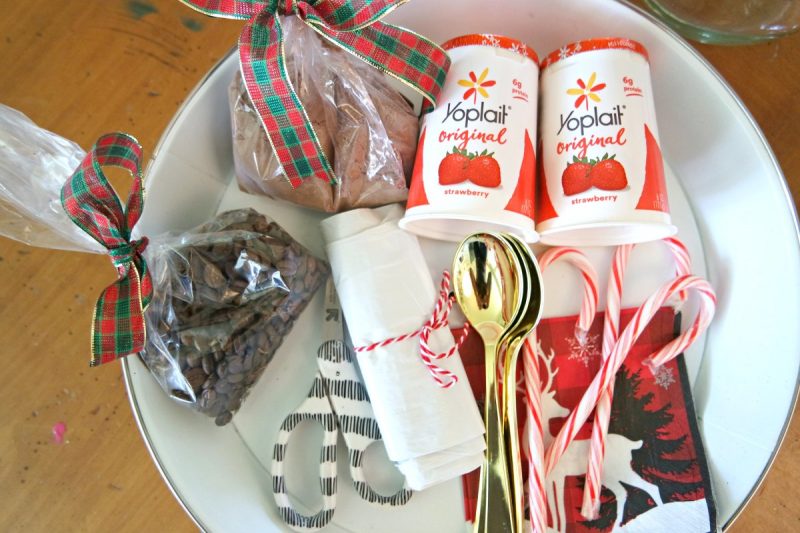 Back in the day, we used to include a CD of our favorite Christmas songs. These days, you could include the URL to listen to your favorite holiday music playlist.
I've even considered including batteries in our neighbor kits, because we all need batteries on Christmas morning.
Amiright?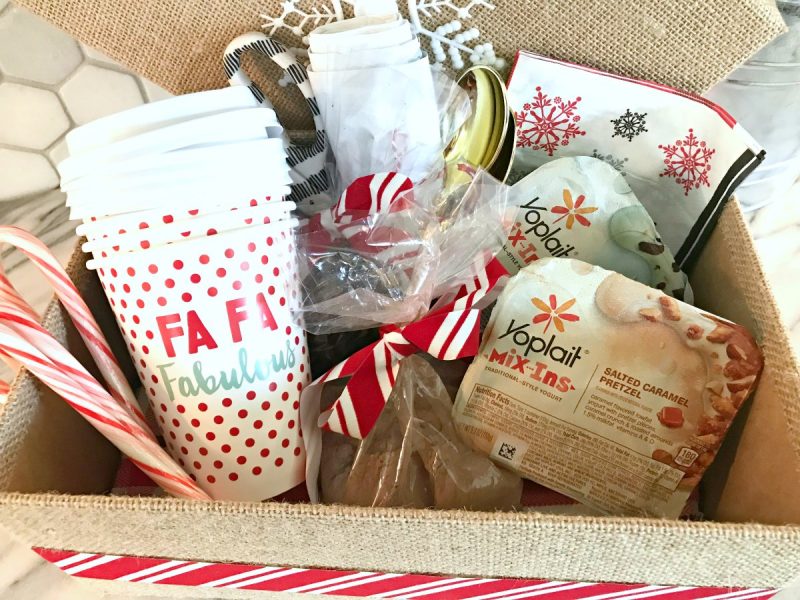 Packaging your survival kit doesn't have to be fancy. You can use a simple plastic storage container.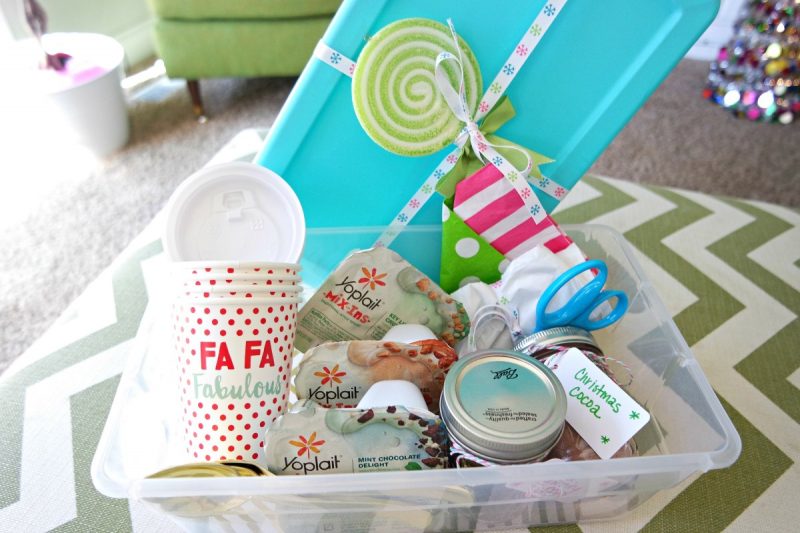 Or a large canning jar.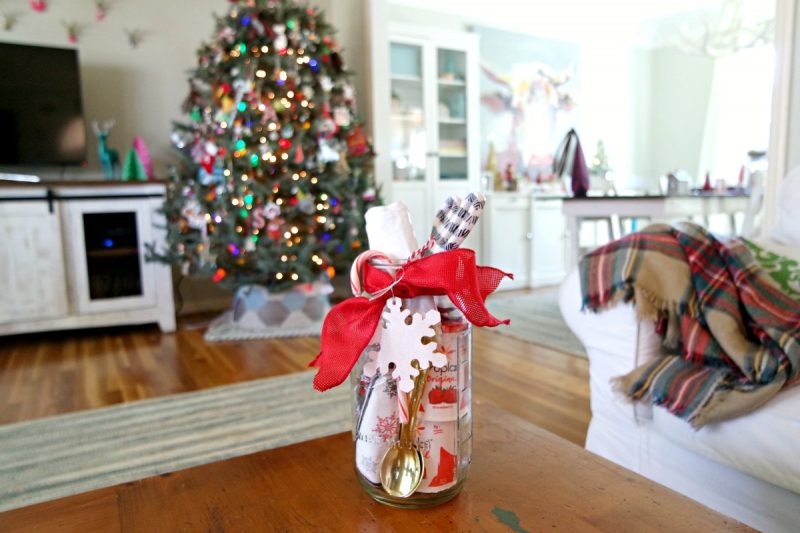 Or even a shoebox covered in burlap or fabric.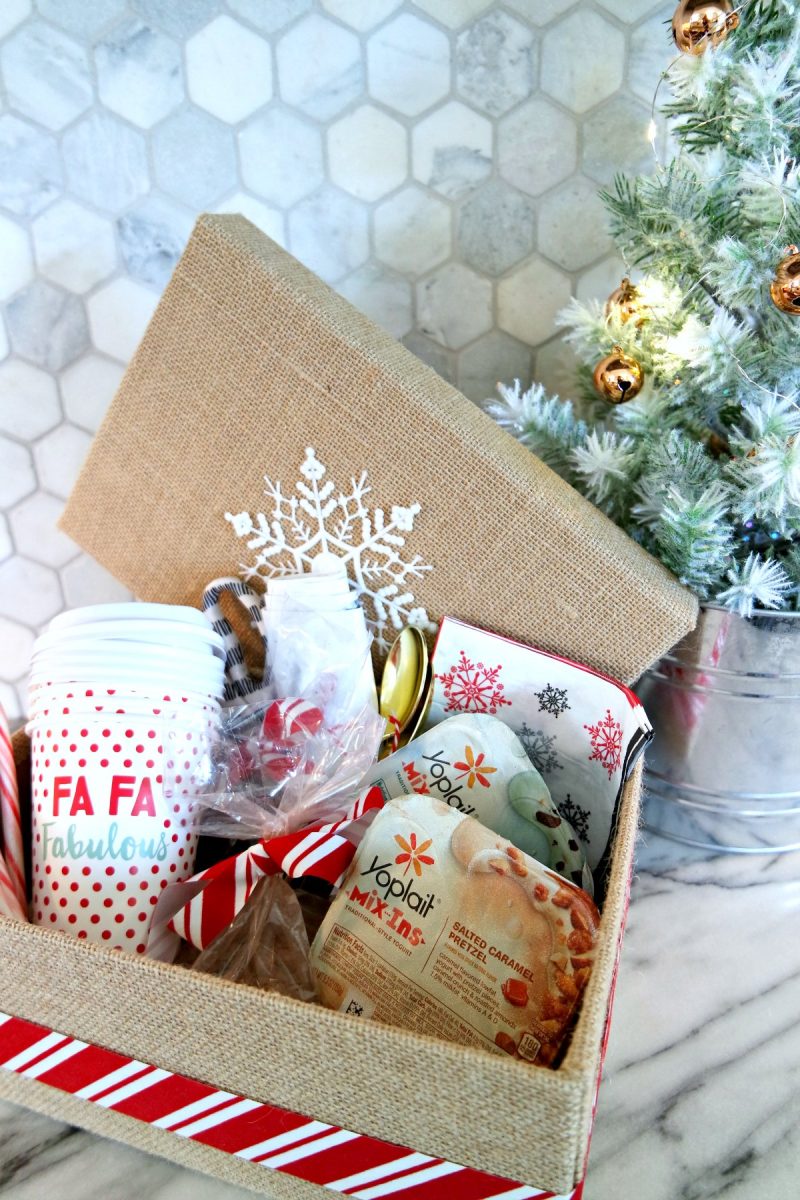 Mom On with Yoplait
I'm thrilled to be partnering with Yoplait for their Mom On Campaign. You can see my past posts with them here, here and here. (And don't miss my Mom Tips post on Instagram right here.)
On Christmas morning, my daughter Alice says she's going to be eating Yoplait Original Strawberry, but not until after she sees what Santa left in her stocking.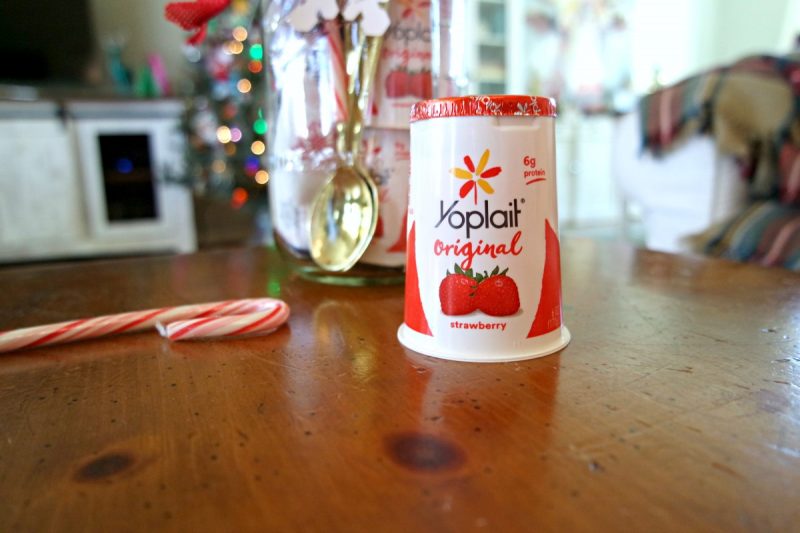 The boys have both decided that it will be Yoplait Mix-Ins for them. Yoplait Mix-Ins combine the yogurt they already love with fun and crunchy toppings to mix in. Click here to learn more and to see all of the flavors. 
This post was created in partnership with Yoplait. All opinions are my own.