Mom Life
Summer Hacks for Moms
By |
This post is part of a partnership with Yoplait. All opinions are my own.
With three active kids home for the summer, I need all the help I can get. Thanks to years of trial and error, plus a few tips from my best mom friends, I'm sharing a few summer hacks that have been saving my sanity.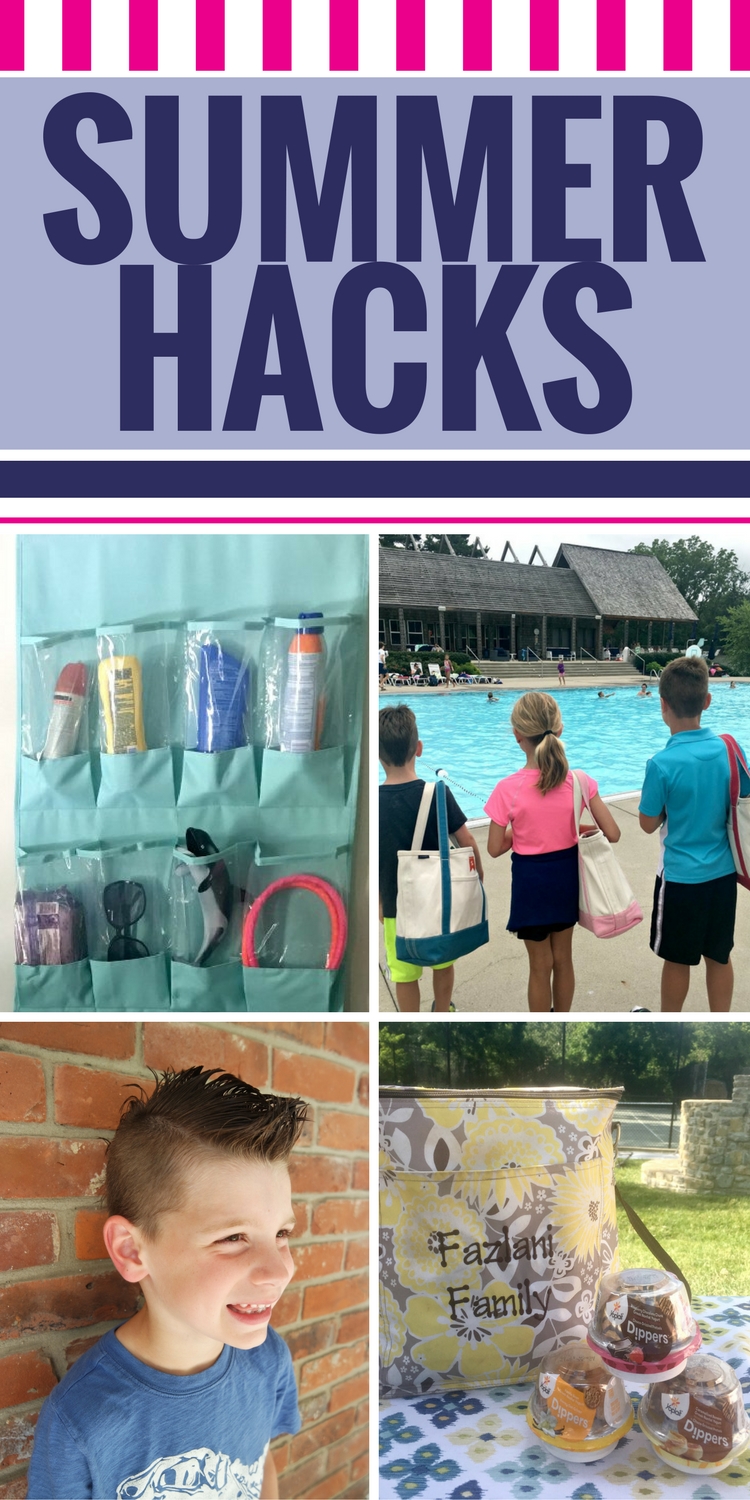 Summer Hack #1: Get Organized for Summer
Summer at our house is all about being outside. There are hikes in the woods, trips to the pool, playground playdates and impromptu picnics. Sometimes it feels like all I do is pack and unpack supplies so that everyone else can have a great summer.
Not anymore, thanks to a few mom friends who shared this idea with me…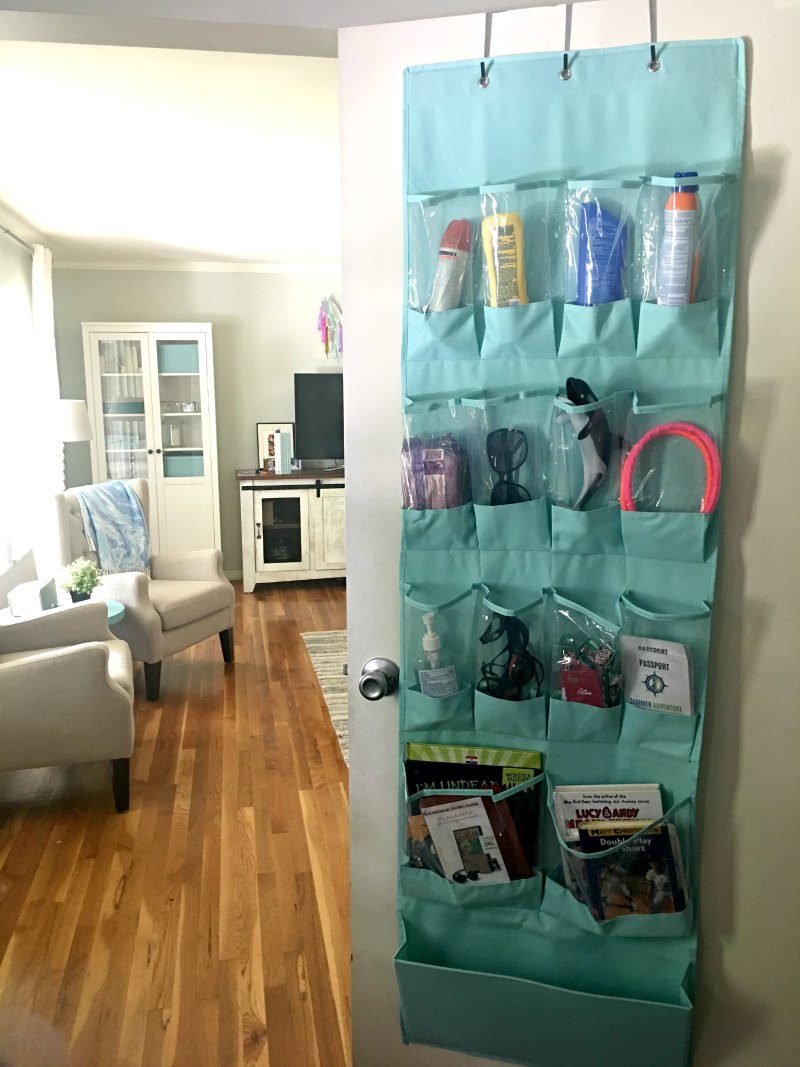 A simple shoe organizer over the back of our hall closet door now stores my go-to items for summer fun. Sunglasses, sunscreen, bug spray, pool toys, goggles and even our library books and cards – we're all set for whatever fun comes our way. No more digging for the things we're using every day.
And in the winter, I can switch out our summer gear for hats and gloves. Genius!
Mom Confession: Sometimes life really is easier with something as simple as a re-purposed shoe organizer. Don't you love it when that happens?
Summer Hack #2: Just Say Yes
This isn't just a hack for summer, but it's something I try to remind myself of often.
Just say yes!
So often, my kids want to do something, and my first response is NO.
No – because I don't want to clean up after that activity.
No – because that wasn't part of my plans today.
No – because I don't even know why.
But you know what happens when I just say yes?
We have fun. The kids are excited because we're doing something that was their idea. And it's oftentimes the best way to get out of a summer rut.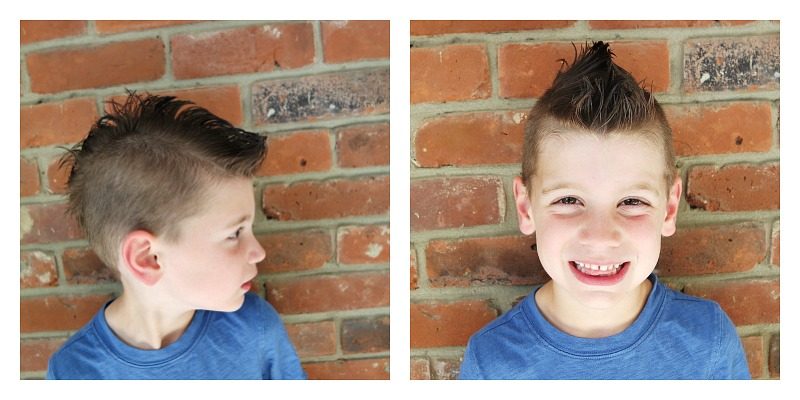 Mom Confession: I definitely said YES when my youngest asked for a summer mohawk.
Summer Hack #3: Invest in What You Need
For two summers, I struggled with picnics and lunches at the park because I didn't have the supplies I needed. Our large family cooler was too heavy to lug around, and when I packed the kids' lunches in their school lunchboxes, I was having to keep track of way too many items.
Finally, I invested in a soft-sided cooler that perfectly fits our needs.
It's small enough for me to easily carry on our summer adventures and big enough to fit lunches or snacks for our whole family. I also invest in some great snacking options to fill up my cooler. My favorite go-to this summer is new Yoplait's Dippers. I usually struggle to pack snacks that my whole family will be happy with, but both my kids and I love Dippers, so it works out for all of us.
No matter what our plans are, I feel like just as we're heading out the door, at least someone in my house is hungry.
Yoplait Dippers to the rescue!
With five delicious flavors, Yoplait Dippers pack a lot of protein and crunch into a super portable snack that is perfect for busy families.
Be sure to check out all of the Yoplait Dippers flavors below: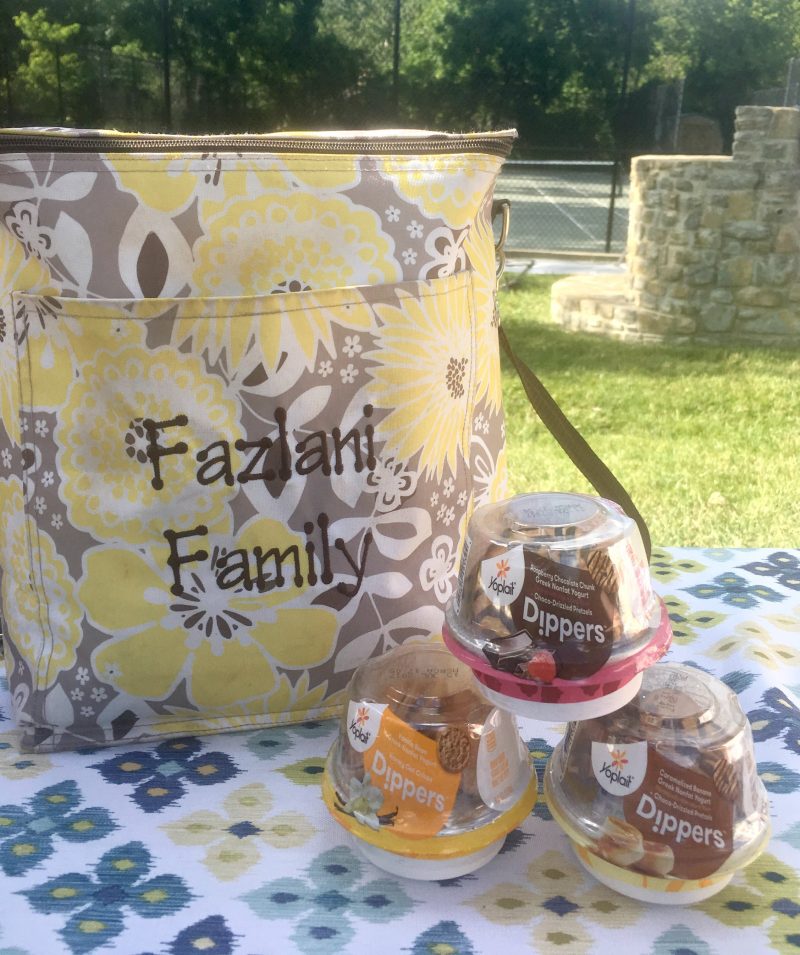 Whether we're at the pool, the playground or running errands, these make a great on-the-go snack for all of my kids.
The best part? No spoons needed!
Mom Confession: My "investment" was $1 at a garage sale. We have no idea who the Fazlani Family is, but we've had a great time with their cooler for the past five summers.
Summer Hack #4: Save Your Back
This year, my kids are each in charge of their own pool bags.
They are responsible for their own goggles, towels and pool toys.
So far, this is working out perfectly, and my back has never felt better!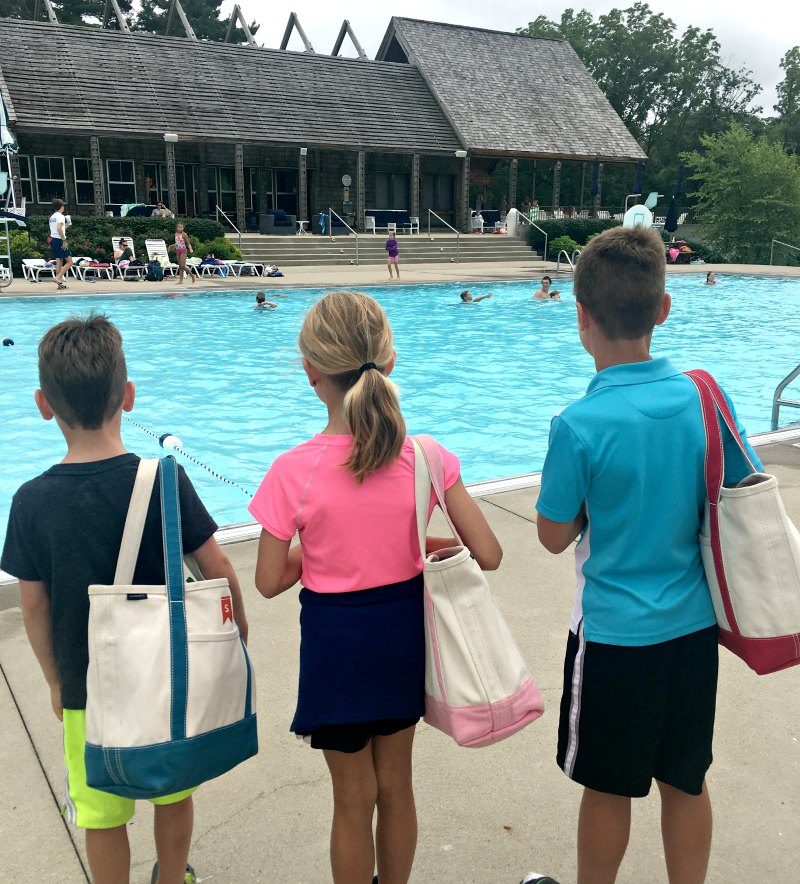 Mom Confession: I can't believe I didn't think of this several years ago. Why was I lugging all of their stuff when they were perfectly capable?
Mom On with Yoplait
I'm thrilled to be partnering with Yoplait for the next year for their Mom On Campaign. See my first post with them here.
This post was created in partnership with Yoplait. All opinions are my own.