Breakfast
My Motherhood "Confessions" + an Awesome Partnership
By |
I'm thrilled to announce that I'll be partnering with Yoplait for the next year to promote a very important message for moms.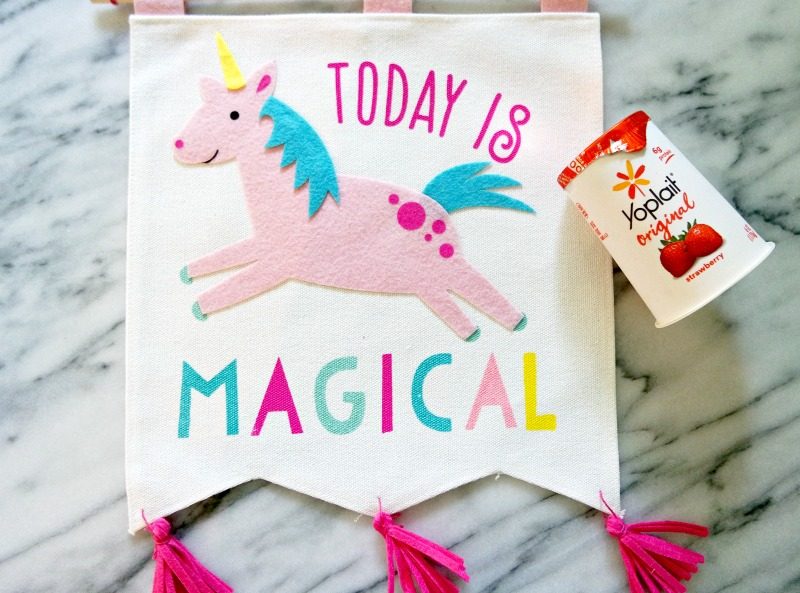 Yes, every single day is magical when you're a mom. Even if sometimes all that's magical is that you managed to get everyone to school on time.
And Yoplait gets that.
They know that mothering can be hard, that every decision is an internal struggle that begs the question, "Am I doing this right?"
When you couple that with mom judgment, it makes something that is already hard, even harder.
So, Yoplait is on a mission…


This summer, Yoplait launched a new campaign called Mom On.
The goal is to stop the judgment and ask moms to celebrate the individual ways they Mom On.
It's all about mom confidence and shining a light on all of the funny, yet real and relatable
situations that moms like us encounter every single day.
Like the time that I sent my daughter to school for pajama day, only to find out that pajama day was the NEXT day.
Now that was a magical day! Ahem.
Watch this video from Yoplait to fully understand what Mom On is all about.
They nailed it, don't you think?
Throughout the next 12 months, I'll be posting ideas, hacks and confessions to share how I Mom On every single day (and how you can too!)
To kick things off, I'm going to share a few of my own Mom On Confessions with you:
1. I have a cleaning crew.
My mom had been telling me for years to get a cleaning service. For a long time we just couldn't swing it financially. And then when we could, I resisted.
I could absolutely clean my own house.
I had three kids that should definitely help. (Even if they're still young.)
I was capable of doing this myself!
And then work got really busy, and the toilets got really gross, and I made the call.
I didn't want anyone to judge me for not being able to clean my own house, so I tried to keep this a secret. But people pretty quickly started noticing how CLEAN my house was. And – you know – when half of your family lives in your neighborhood, it's a little hard to keep a crew of people walking into your house with cleaning supplies a secret.
Now I will say that the only reason I'm able to do half of the things I do (like working full time, taking care of the children and occasionally preparing meals) is because someone else cleans my house. I'm glad I finally took my mom's advice.
2. Speaking of cleaning… my kids whine about their chores on the daily.
My kids have chores, and they are really simple chores. One of them is to play with our dog every day.
Seriously. That's one of their chores.
Another is to empty the dishwasher. And (gasp) put their dirty clothes down the laundry chute. My husband gets irritated when they whine and complain at chore time, but that seems pretty normal to me.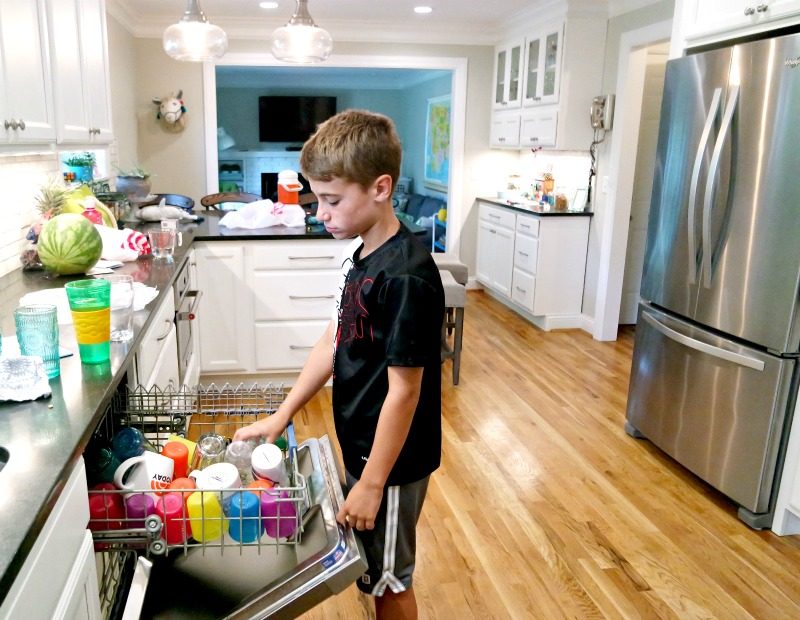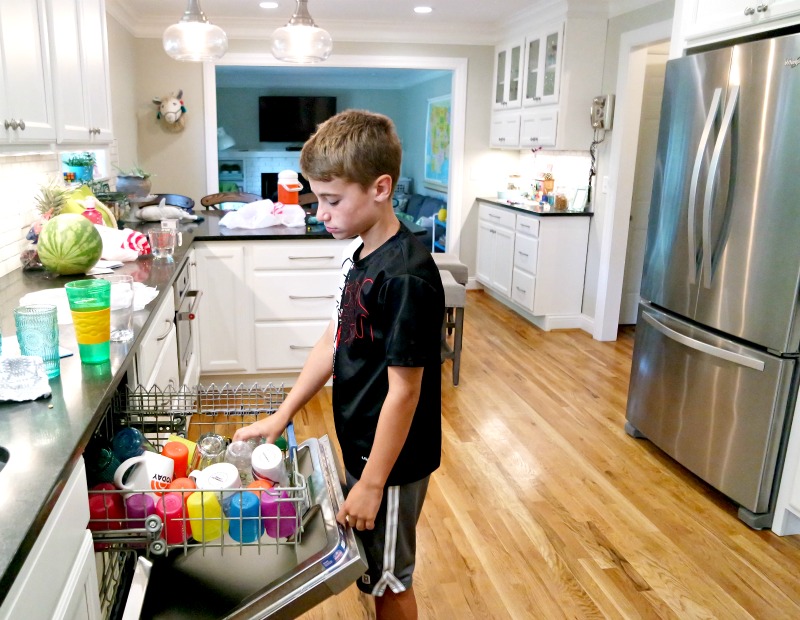 Maybe it's not, I'm not really sure because I don't hear a lot of moms commenting about this. But I can remember complaining about my chores as a kid, so I figure as long as they do them, I don't really care if they're happy while doing them.
3. Laundry is everywhere.
While my oldest is responsible for his own laundry, the rest gets done when we have time. Which is pretty much never.
And much to my husband's dismay, I tend to take the clothes out of the dryer, and set them in a basket somewhere around the house. Sometimes they are there for days before one of us has time to fold them. (See that basket in the chair?)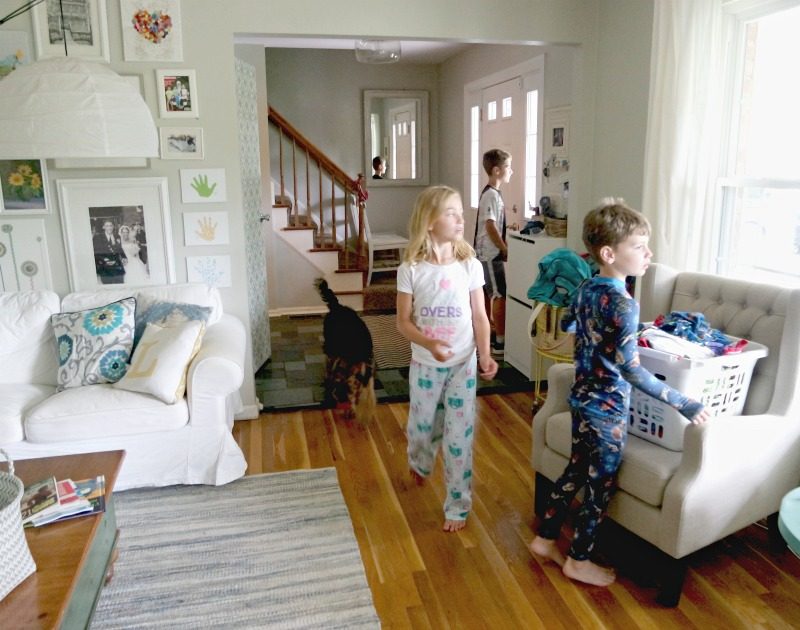 I'm sure this is something we could solve if we really wanted to, but it's just not a priority for us right now. In the meantime, all guests are invited to fold clothes.
4. I currently have 249 unread text messages, 6 voicemails (that I'm not going to listen to) and several thousand unread emails.
There are a lot of things I am really good at in life.
There are a lot of things that I am completely rocking on a daily basis.
Electronic communication is not one of them.
That's all I really have to say about that.
5. My life is not picture perfect.
If you know me in real life, then this DEFINITELY doesn't surprise you. And if you've been reading this blog for awhile, then you're not surprised either.
But sometimes my pictures can give the impression that life is pretty darn perfect and pretty around here.
Not the case. At all.
Remember that great "Today is Magical" picture at the top of this post?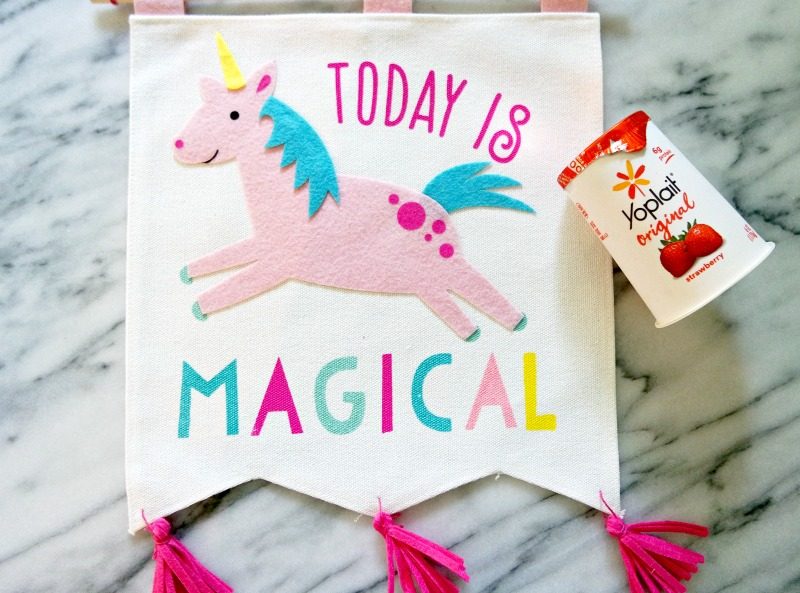 Here's what that actually looked like when I was taking the picture.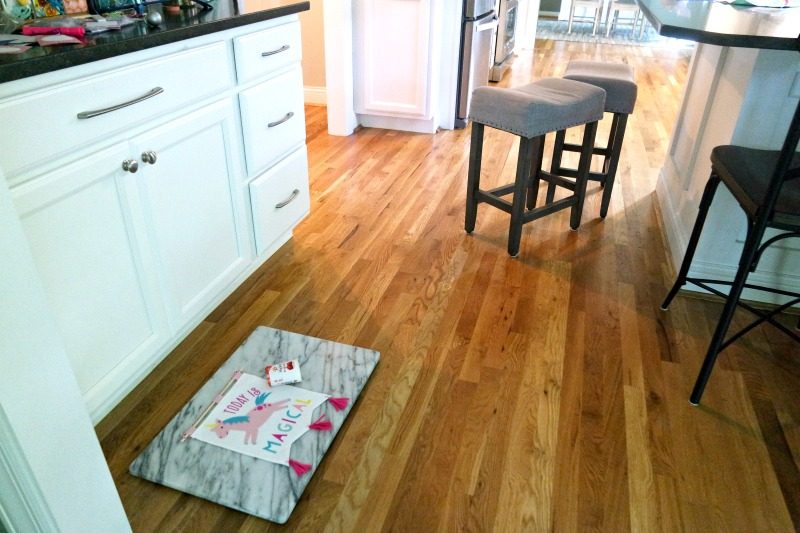 Pretty fancy, huh?
And this is what happened two minutes later…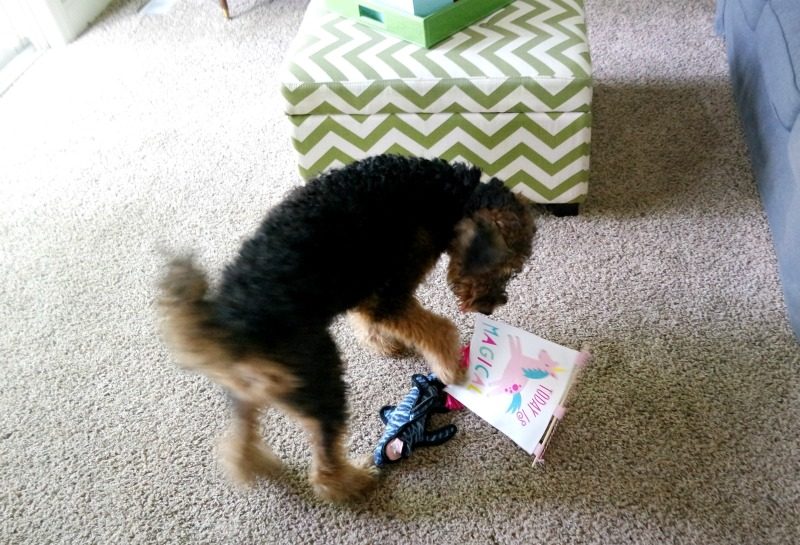 Life is not perfect or pretty or clean or free of whining. But every single day is magical – especially when you choose to Mom On!
Mom On with Yoplait!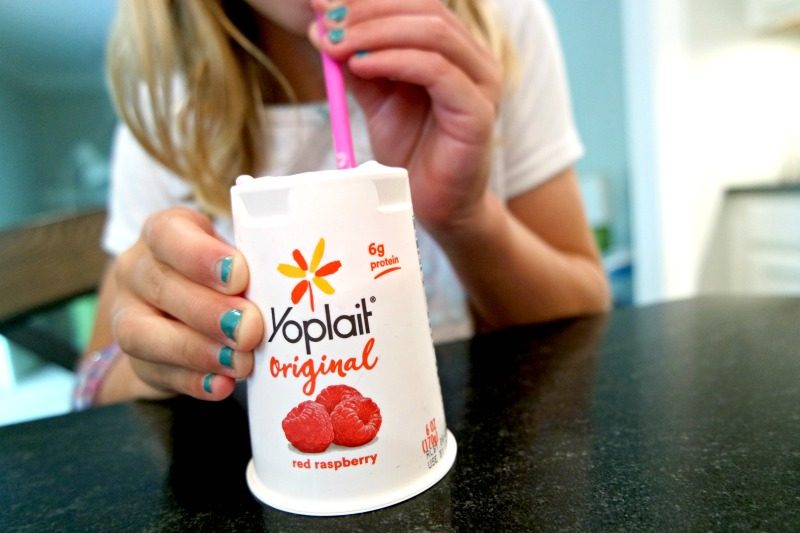 Whether your kids are drinking their yogurt through a straw or eating it with a spoon, I hope you'll do what tastes right and Mom On with Yoplait and me.
Click here for a full list of Yoplait flavors, and find more information about Yoplait products at Yoplait.com/products.
This post was created in partnership with Yoplait. All opinions are my own.