If your kids are anything like mine, they'll love these fun and fruity monster mouth snacks. They're super simple to make, and are sure to make your kids smile!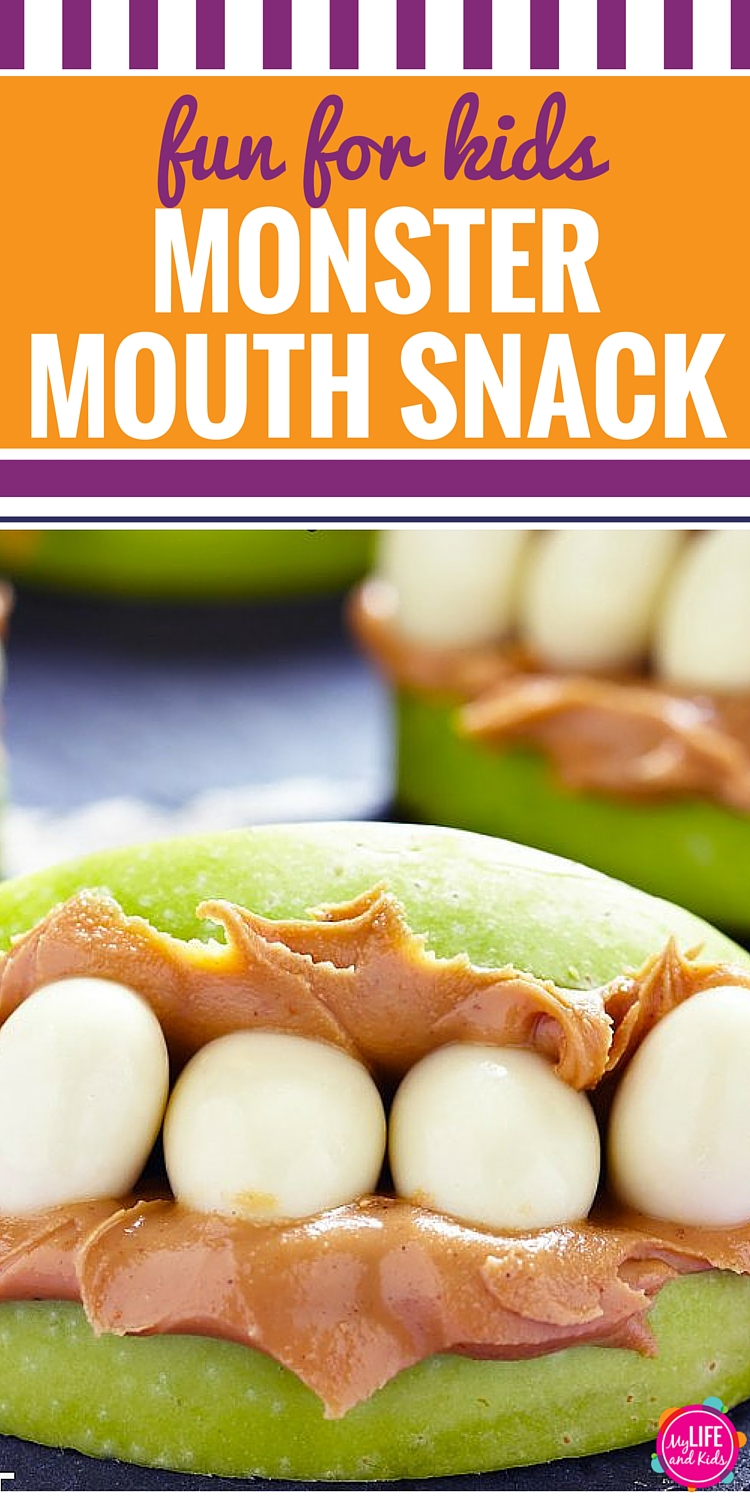 What you'll Need
Apple Slices
Peanut Butter
Egg-shaped candies or mini-marshmallows
Directions
Spread peanut butter on two apple slices.
Arrange candy or mini marshmallows like teeth on one of the apple slices.
Place the 2nd apple slice on top (like a lid).
Serve and enjoy!