Whether you're looking to spruce up the kids table at Thanksgiving dinner or just want a simple Thanksgiving craft for your kids to do while the turkey is cooking, you're going to love these DIY Dollar Store Turkey name cards. Grab your supplies at the Dollar Store or the Dollar Tree, and you'll be able to create them in no time. They're perfect for the kids table OR the adults table during Thanksgiving dinner.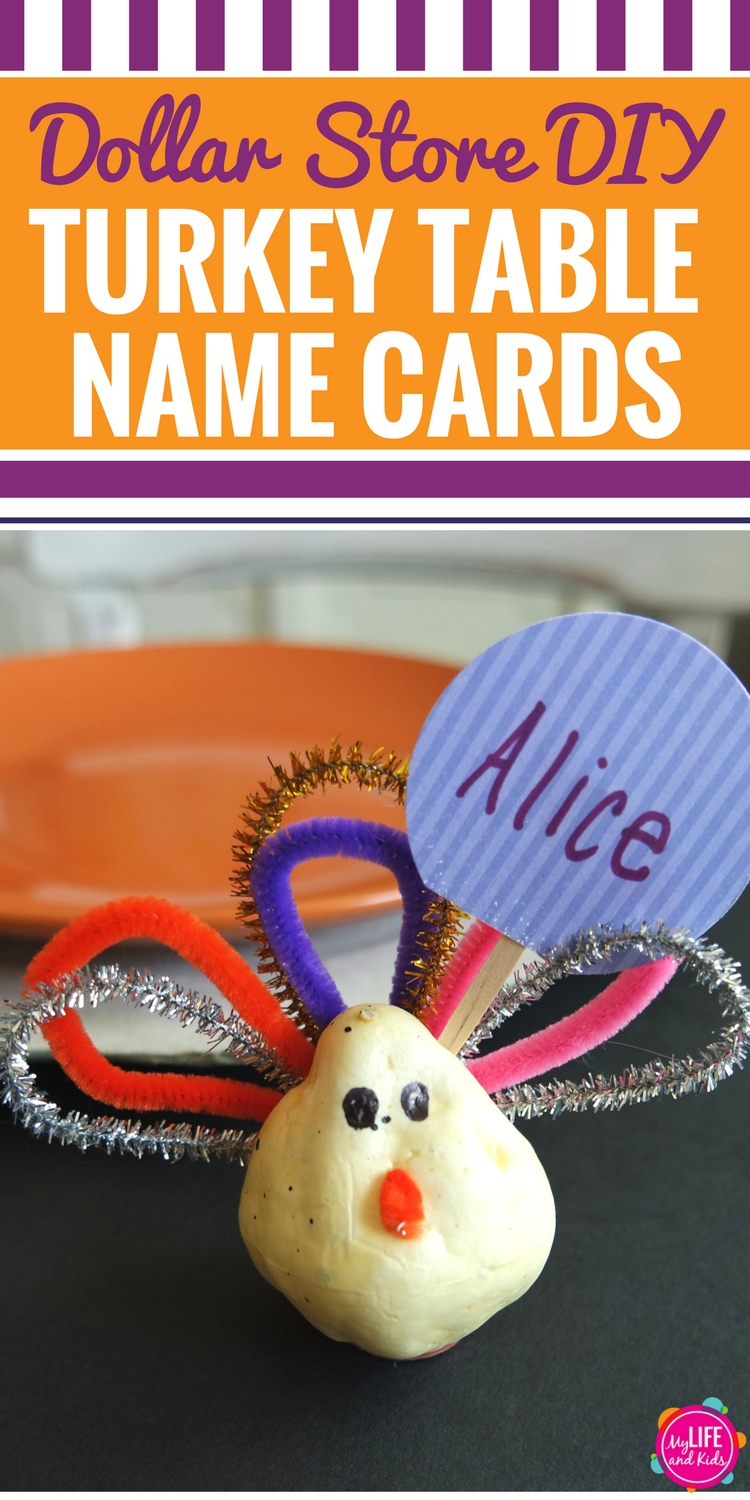 These turkey namecards are super easy to make, and you'll probably find that your kids are eager to help.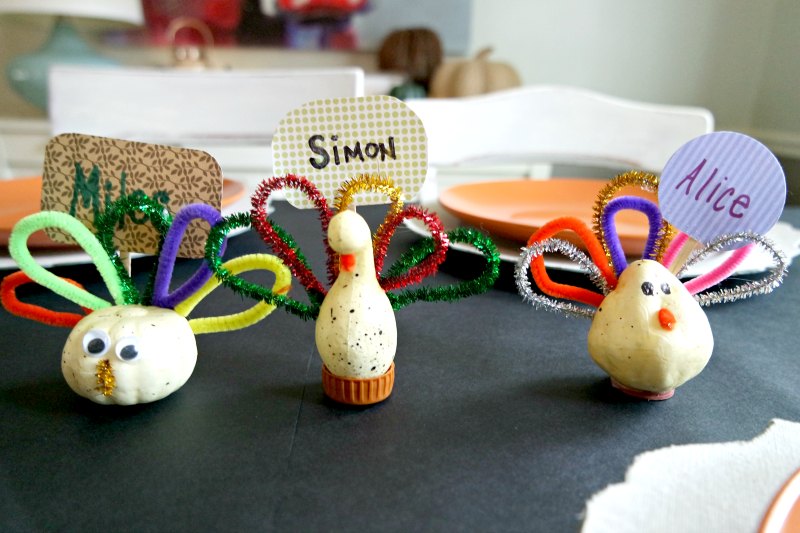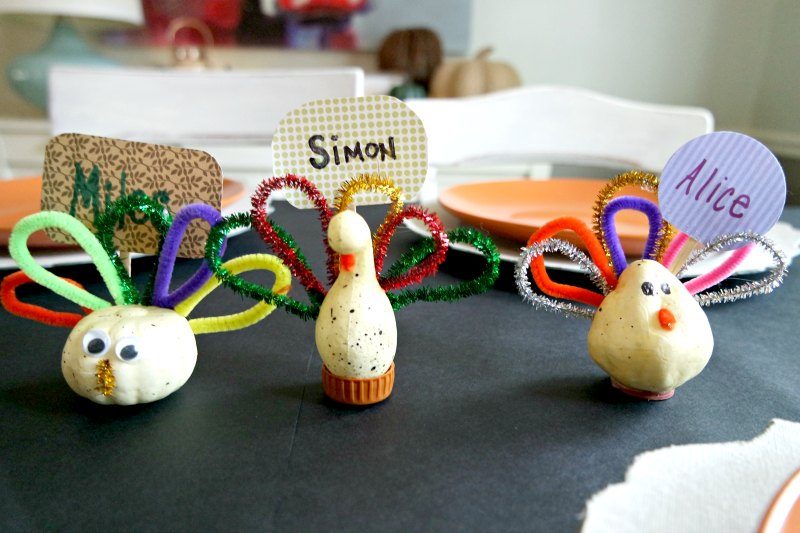 All you need are foam gourds, pipe cleaner, cardstock and a toothpick. (You might also want to add in some googly eyes, but those are optional.)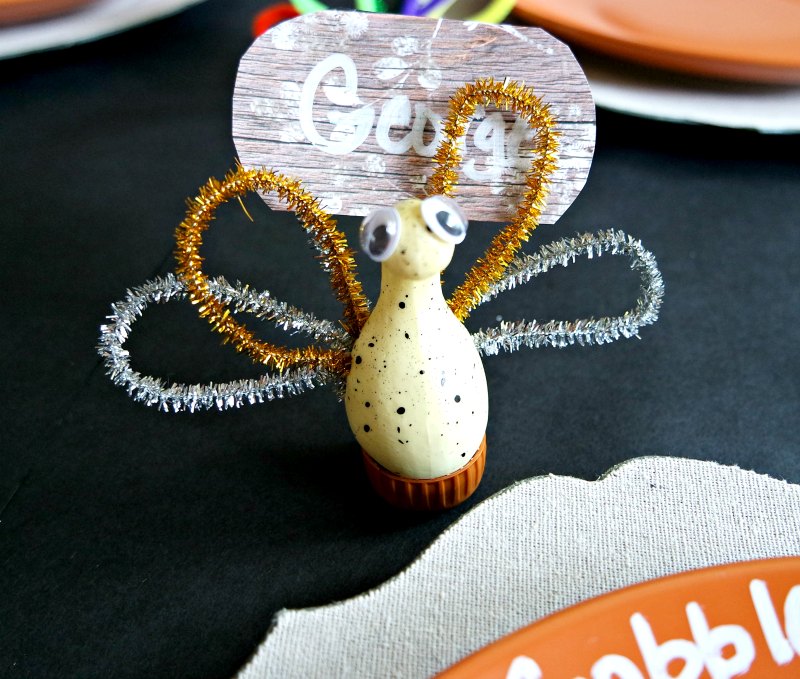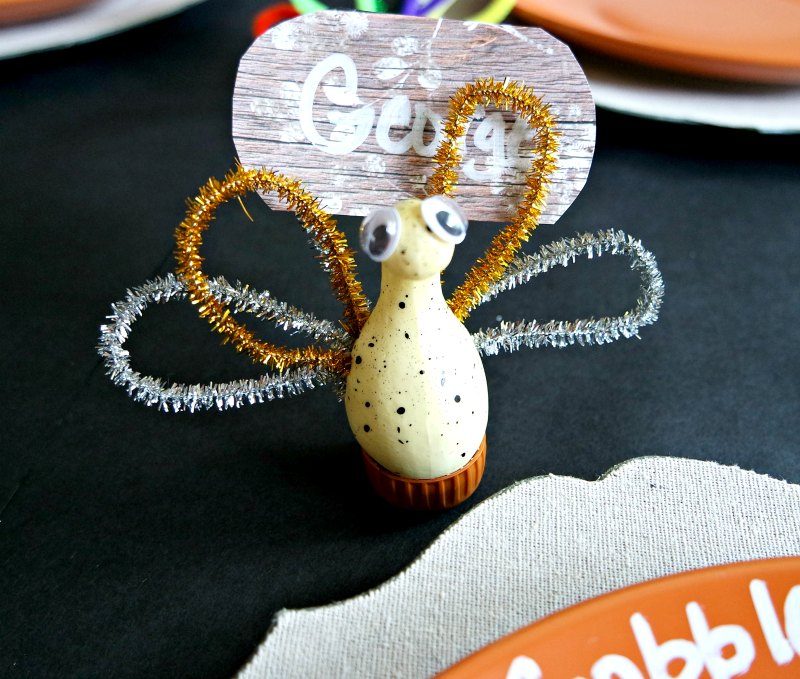 How to Make DIY Turkey Name Cards
Watch the video below to see just how easy these turkey name cards are to make.
Grab Your Supplies
You don't need much to create these DIY turkey name cards, and you can get most of your supplies at the Dollar Store.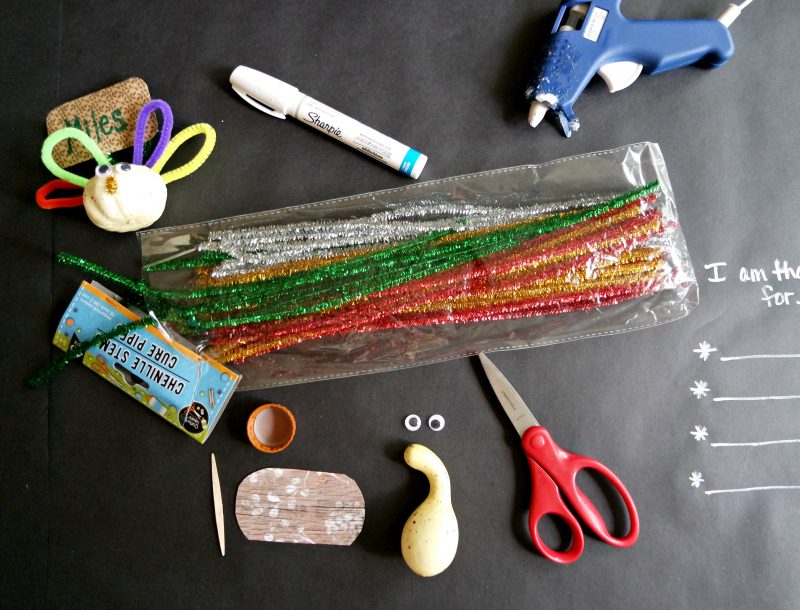 Mini Foam Gourds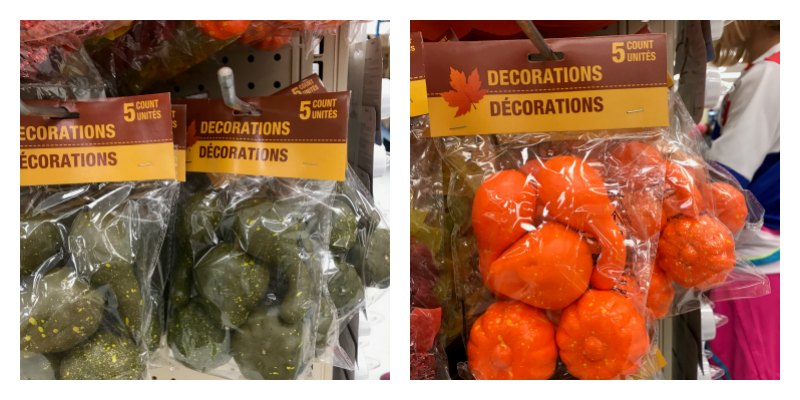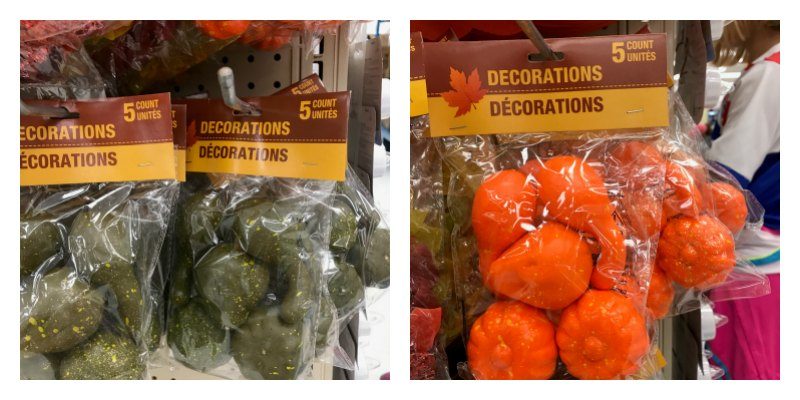 I'm not even exactly sure what to call these things, and it's likely that you've walked right past them a million times at your local Dollar Store or Dollar Tree. This is what they look like, and they're five for $1.
If you're not able to find them, here are some similar ones on Amazon.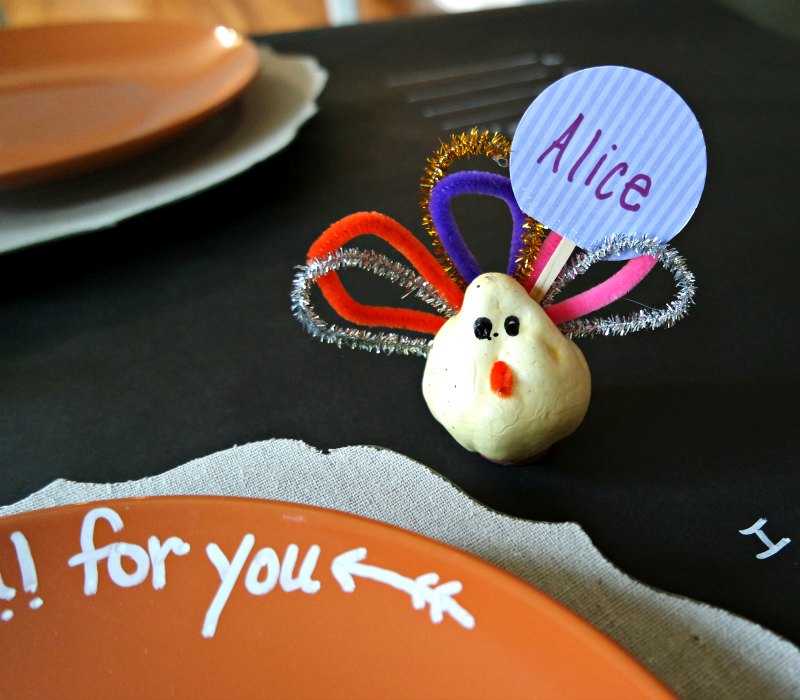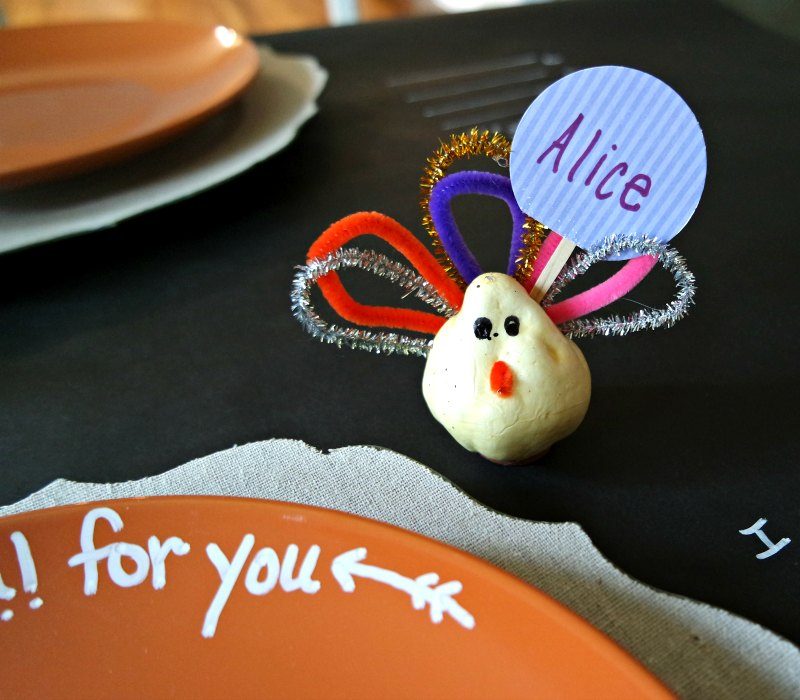 Pipe Cleaners
You should be able to find these at your Dollar Store as well. If not, grab them here on Amazon.
Toothpicks
Are you seeing a theme here? You can definitely grab these at your local Dollar Store. (Or right here on Amazon.)
Googly Eyes - grab them on Amazon here.
You'll also need a bottle cap for each name card, cardstock (to write the name) and a glue gun to adhere the googly eyes.
How to Make Personalized Plates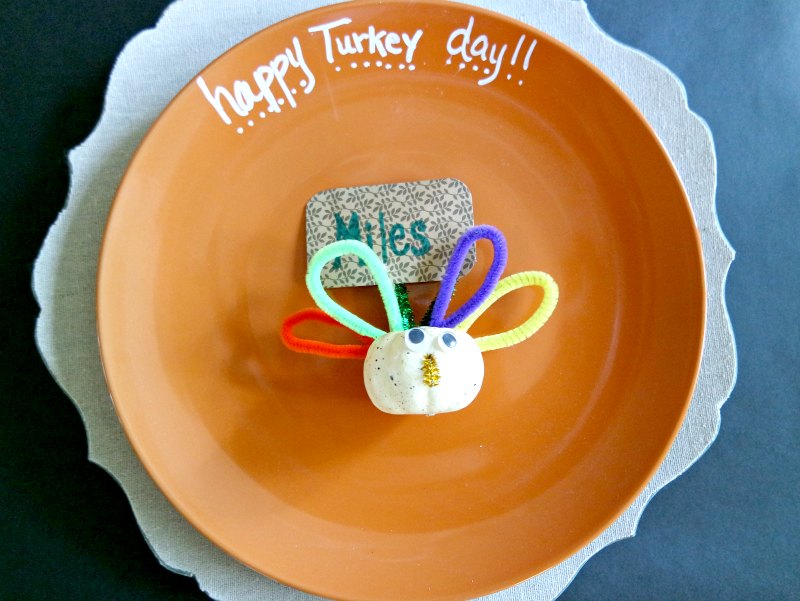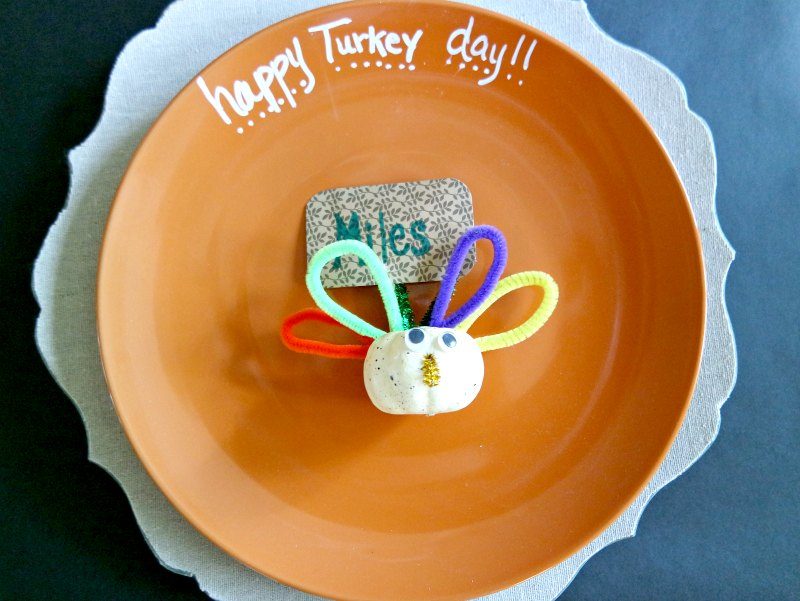 Did you notice the adorable personalized plates in these pictures?
Click here to learn how to make these. You're never going to believe how simple (and cheap) they are!