This fun Elf on the Shelf charades game is fun for the whole family. Simply download and print your free printable and play Christmas Elf Charades at your next family holiday party or classroom party. So fun and simple, kids and adults will love it.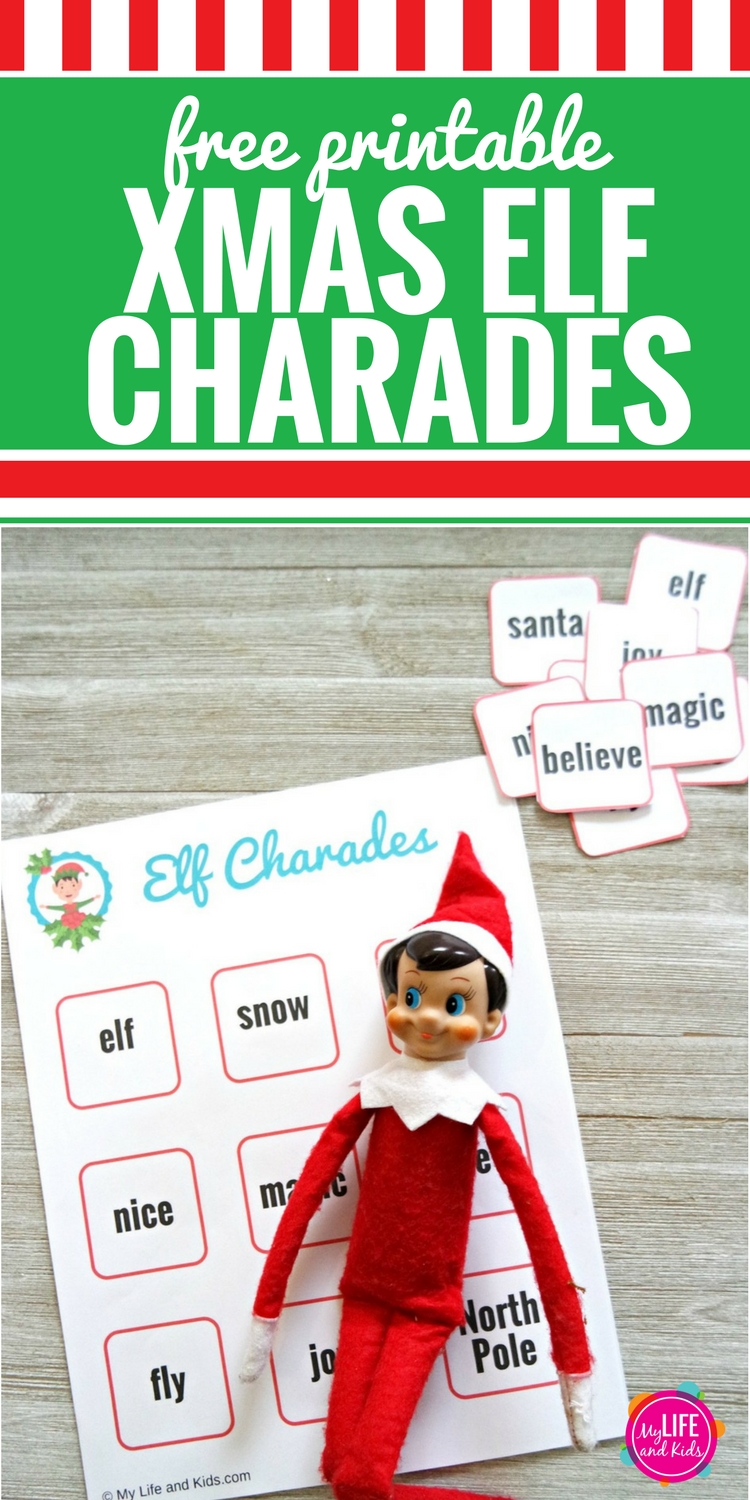 A party just isn't a party without charades. I especially love doing charades when my only responsibility is to print out the words, cut them out and then watch the kids do the rest.
During our recent Christmas Elf Brunch, my kids loved playing charades over and over again.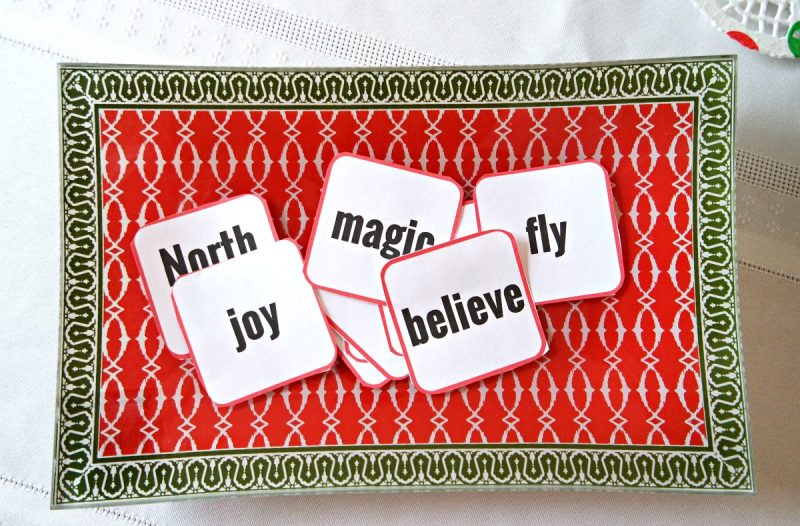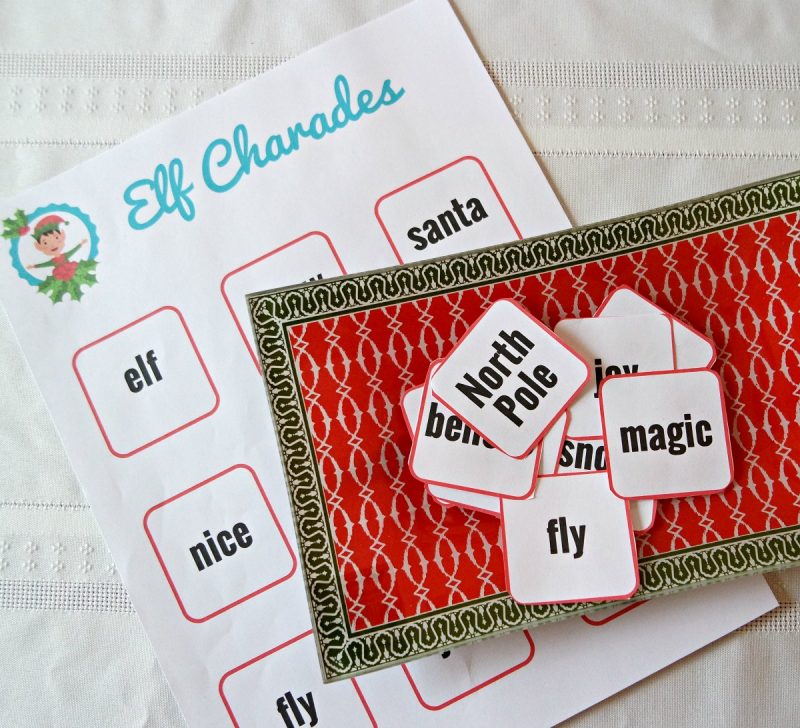 --> Click here to print out your free Elf Charades.
Looking for more great Elf on the Shelf Ideas? I have you covered!
If you want to have the greatest Elf on the Shelf EVER, then keep reading. Not only will I walk you through how to make your elf more poseable (using wire, velcro and magnets) without sewing a thing, I'm also going to give you ideas for his arrival as well as his goodbye and everything inbetween - including printables, easy and creative ways for him to get into mischief as well as what do do when you just can't do Elf on the Shelf one more day (we've all been there).
If you have toddlers, older kids or are looking for ideas for your classroom, this post is for you!
HOW TO MAKE YOUR ELF ON THE SHELF MORE POSEABLE USING WIRE, VELCRO AND MAGNETS
It is so easy (and fun!) to make your Elf on the Shelf more poseable (and much more likely to get into mischief) using wire, velcro and magnets - and there's not a bit of sewing required.
How great is that?
FIRST, WATCH THIS VIDEO TO SEE THE STEP-BY-STEP PROCESS
Click here for the full step-by-step tutorial.
How to Welcome Your Elf on the Shelf (or Say Goodbye)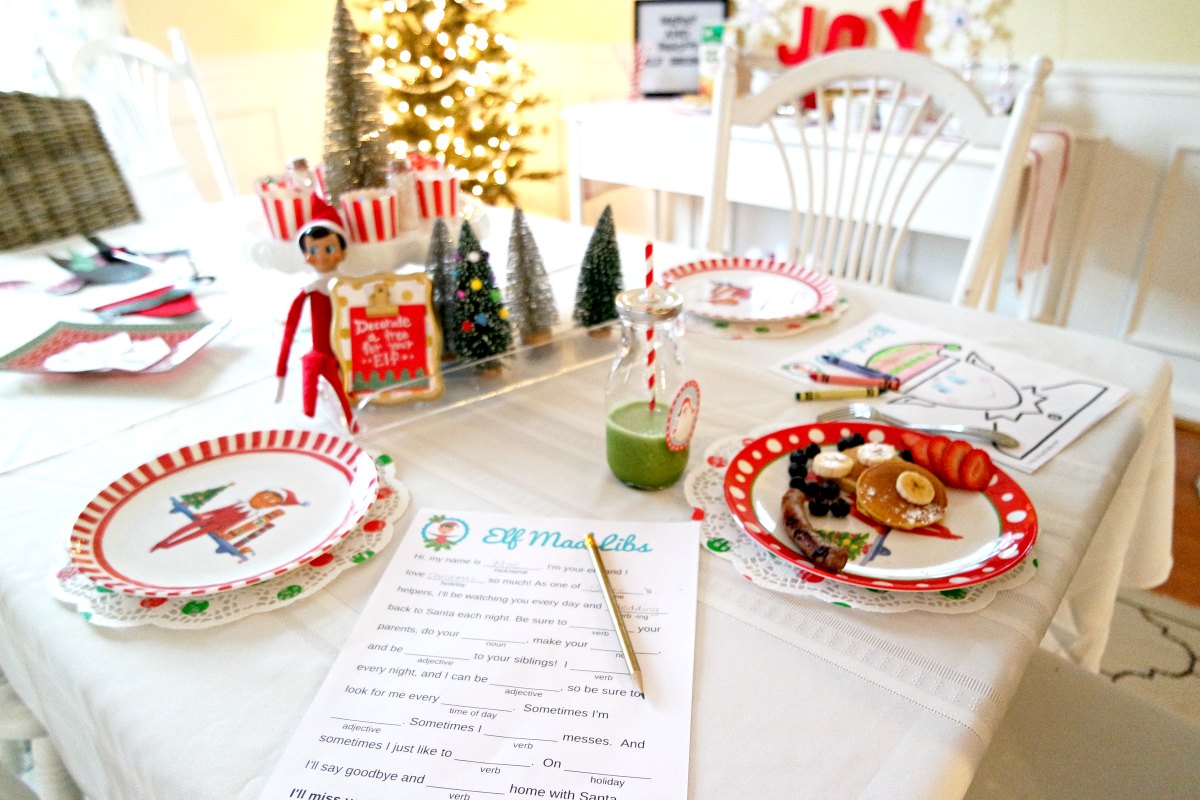 A special Elf on the Shelf brunch can be a super fun way to kick off your Elf on the Shelf season!
Click here for some fun details on how to make your brunch super special (including my favorite OJ pancake recipe and Grinch Juice!)
Fun Games to Play With Your Elf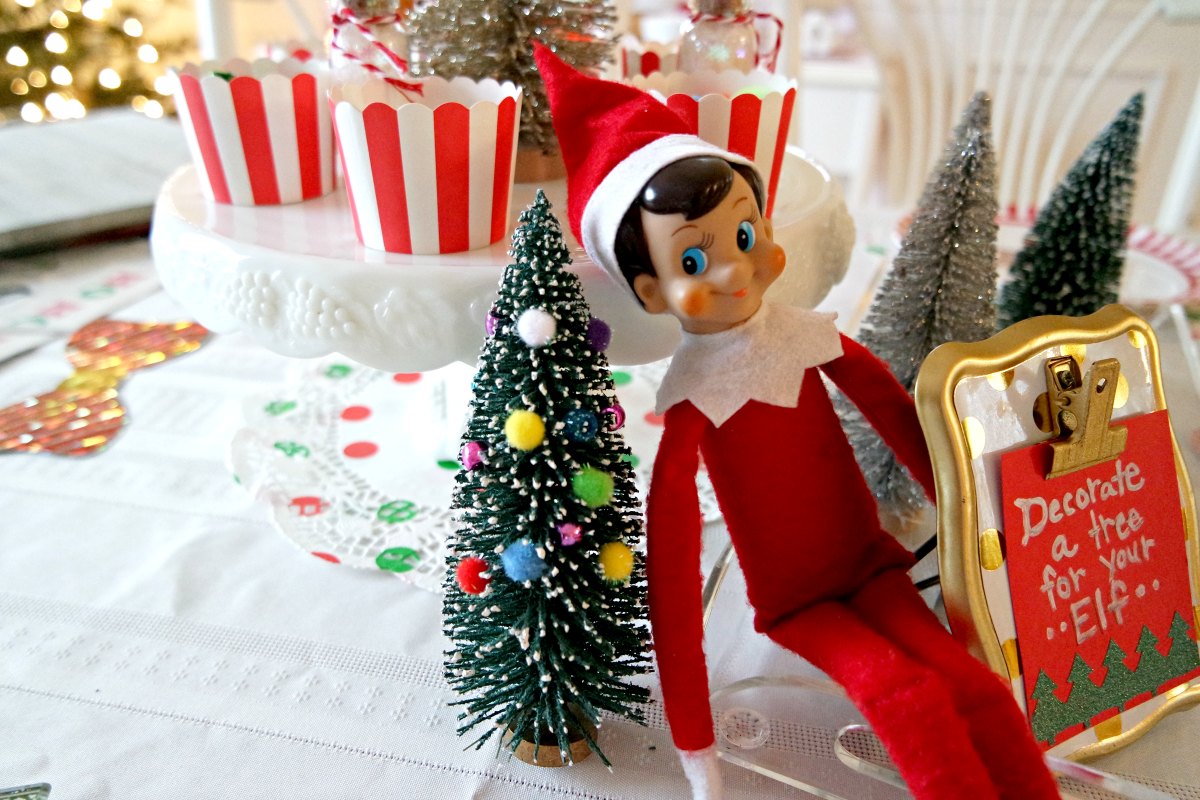 While the kids don't usually get to play with Mr. Elf, that doesn't mean they can't still play some Elf on the Shelf games!
How to Decorate a Tree for your Elf on the Shelf
Free Printable: Elf on the Shelf Mad Libs
Free Printable: Elf on the Shelf Photo Props
Free Printable: Elf on the Shelf Coloring Sheets
Great Ideas for Your (Now Poseable) Elf on the Shelf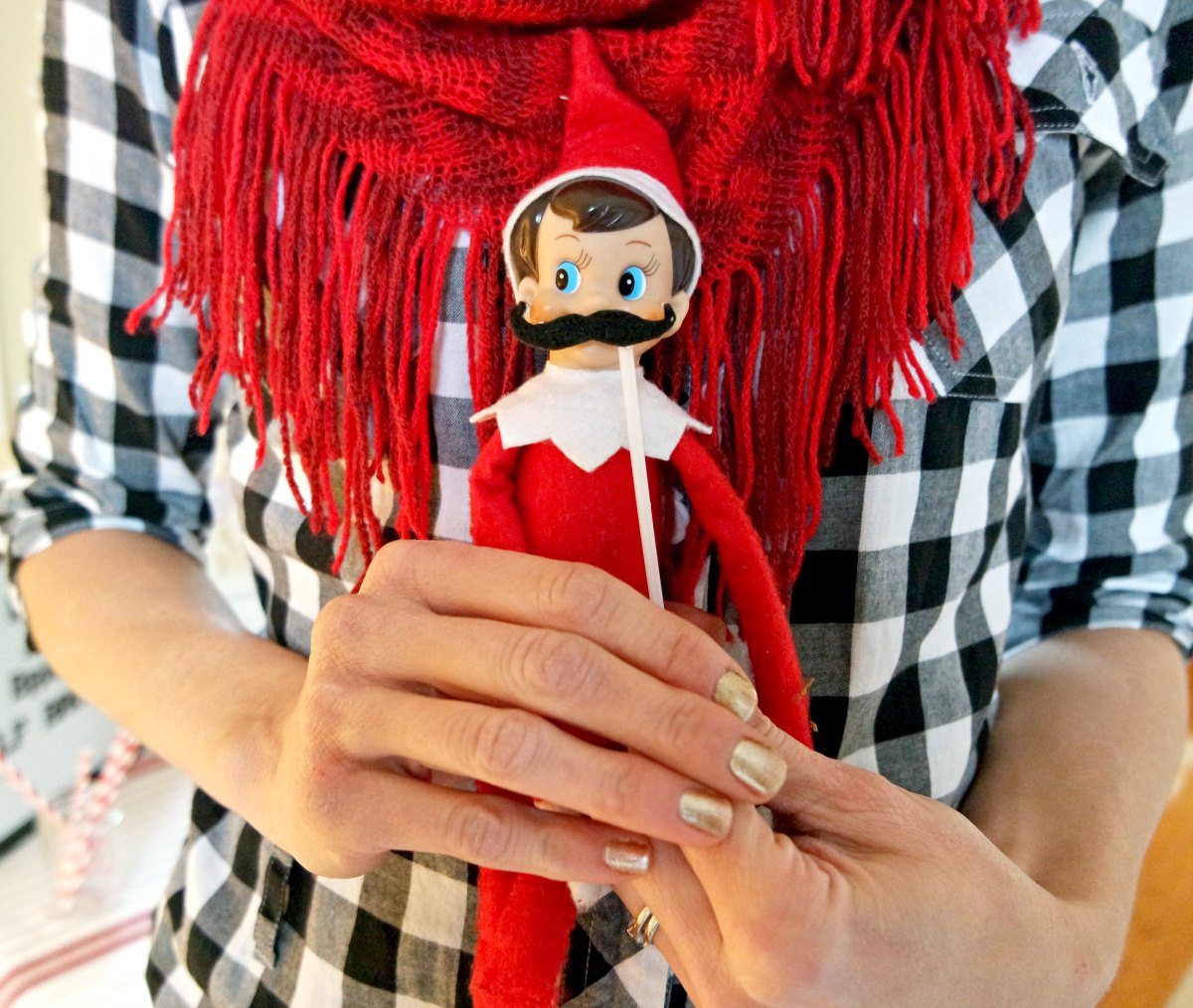 Stumped on how to pose your Elf on the Shelf tonight? Have no fear - I have hundreds of ideas for you. (Seriously. Hundreds!)
Great ideas for your Elf on the Shelf
100 MORE Ideas for your Elf on the Shelf
Are You an Elf on the Shelf Slacker?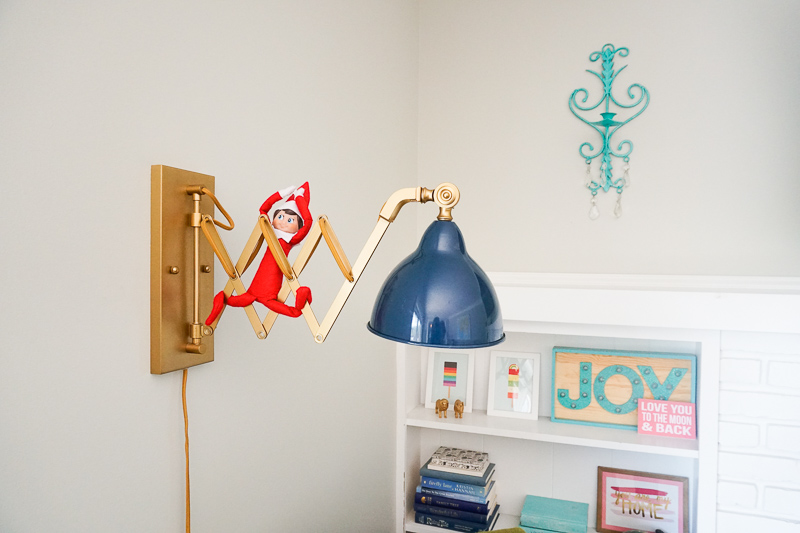 It's okay. We've all been there. In fact, I'm usually there often. This post is just for you!