Breakfast
Grinch Juice
By |
We have a new favorite drink at our house – Grinch Juice! It's so simple to make, and it tastes so good. Your kids will never even know that they're drinking spinach! Follow this simple recipe to serve Grinch Juice every morning. This healthy recipe for kids is easy and delicious.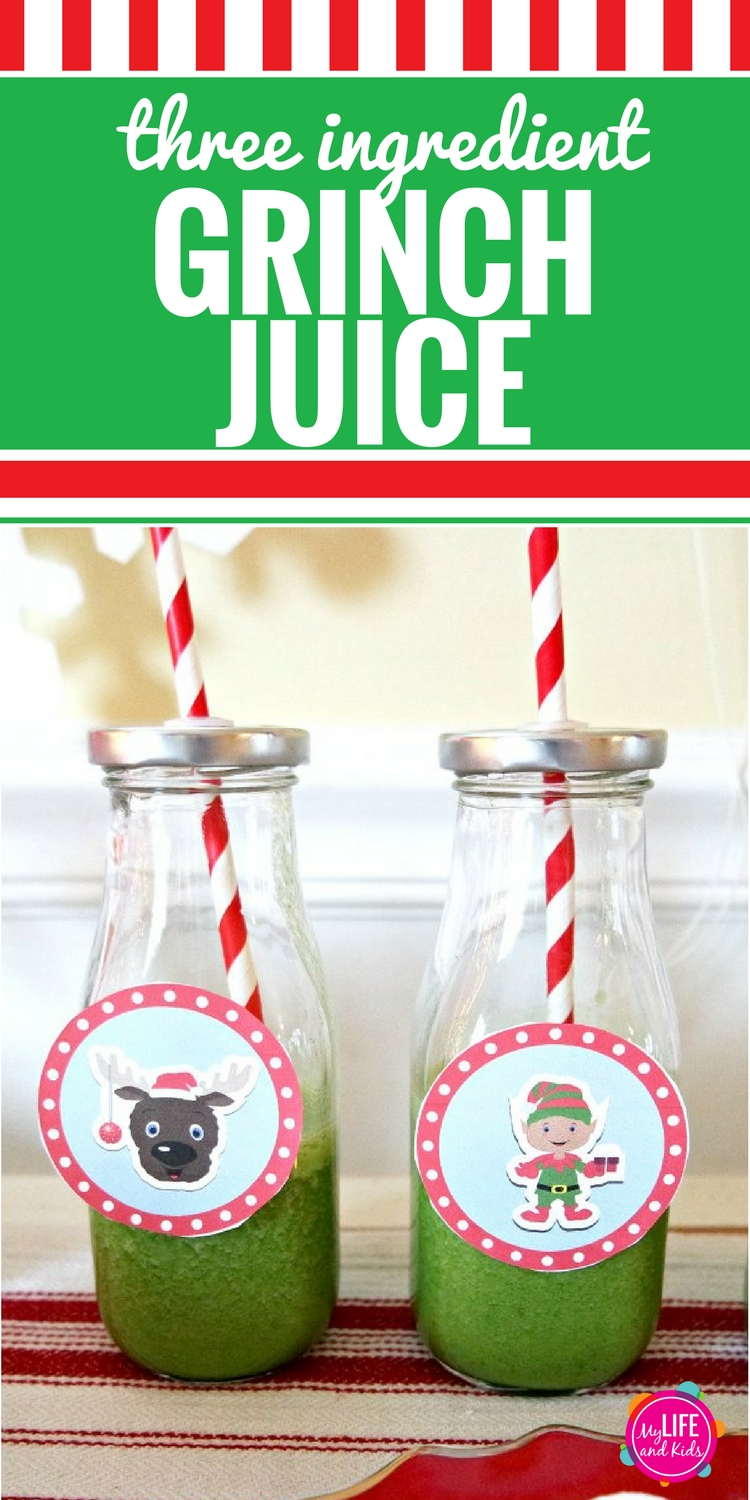 With its fun green color and amazing taste, my kids have no idea that they're drinking something so healthy.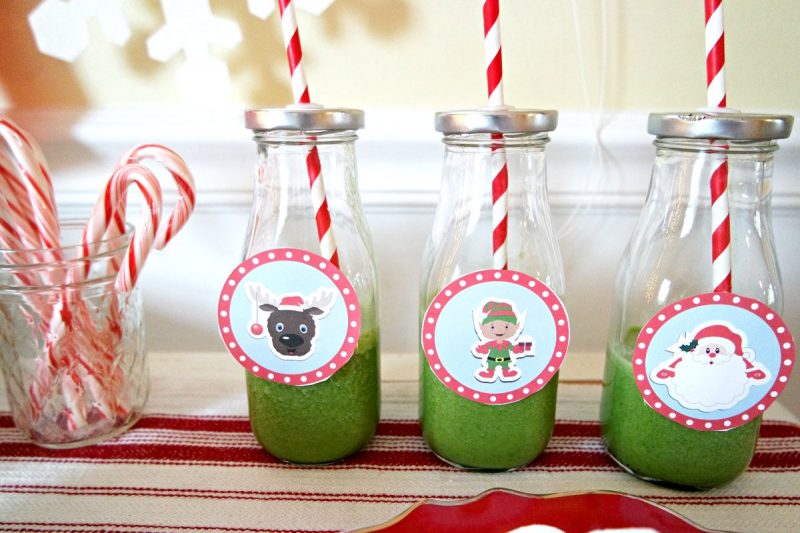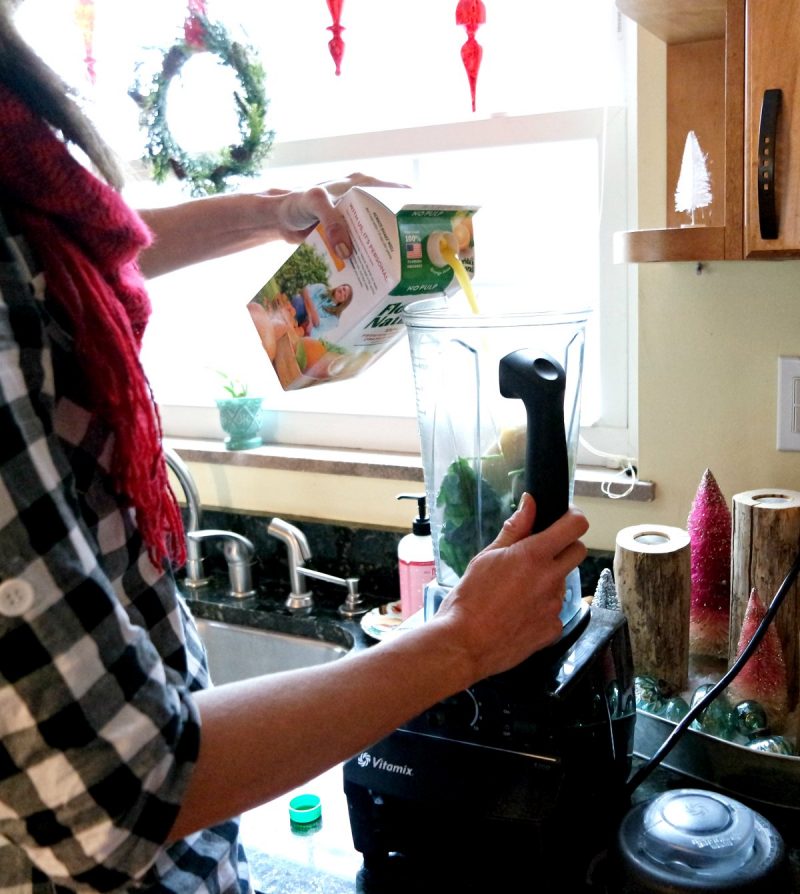 Ta da! You just made Grinch Juice. Drink it straight out of the blender (that's how good it is), or pour it into adorable glass bottles with red and white straws for your Christmas Elf brunch.
Yum!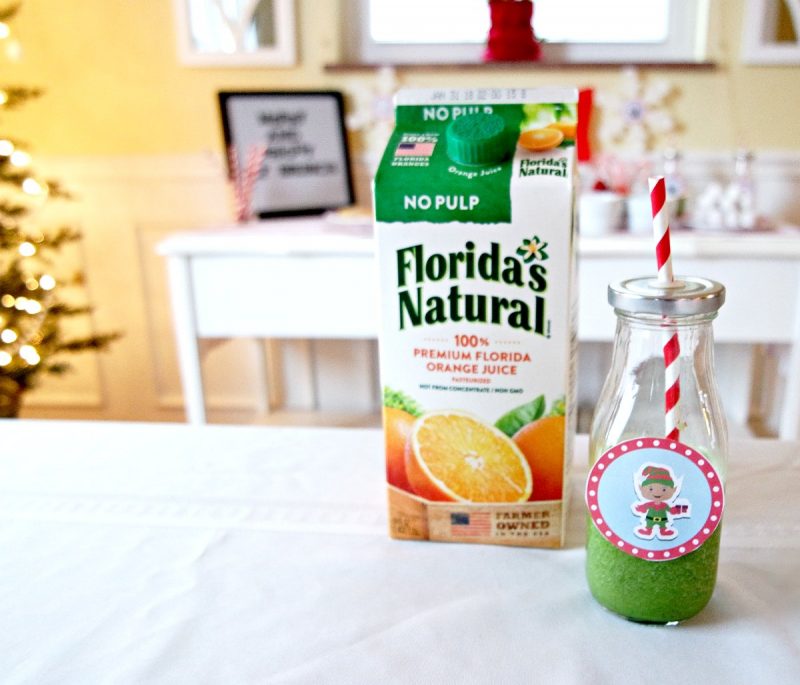 –> Want to download those cute labels we decorated the bottles with? We have you covered. Download them here.
Why I LOVE Florida's Natural ® Brand Orange Juice
As a family, we've been drinking not-from-concentrate Florida's Natural ® Brand Orange Juice for years. It's our absolute favorite, and my husband refuses to drink anything different.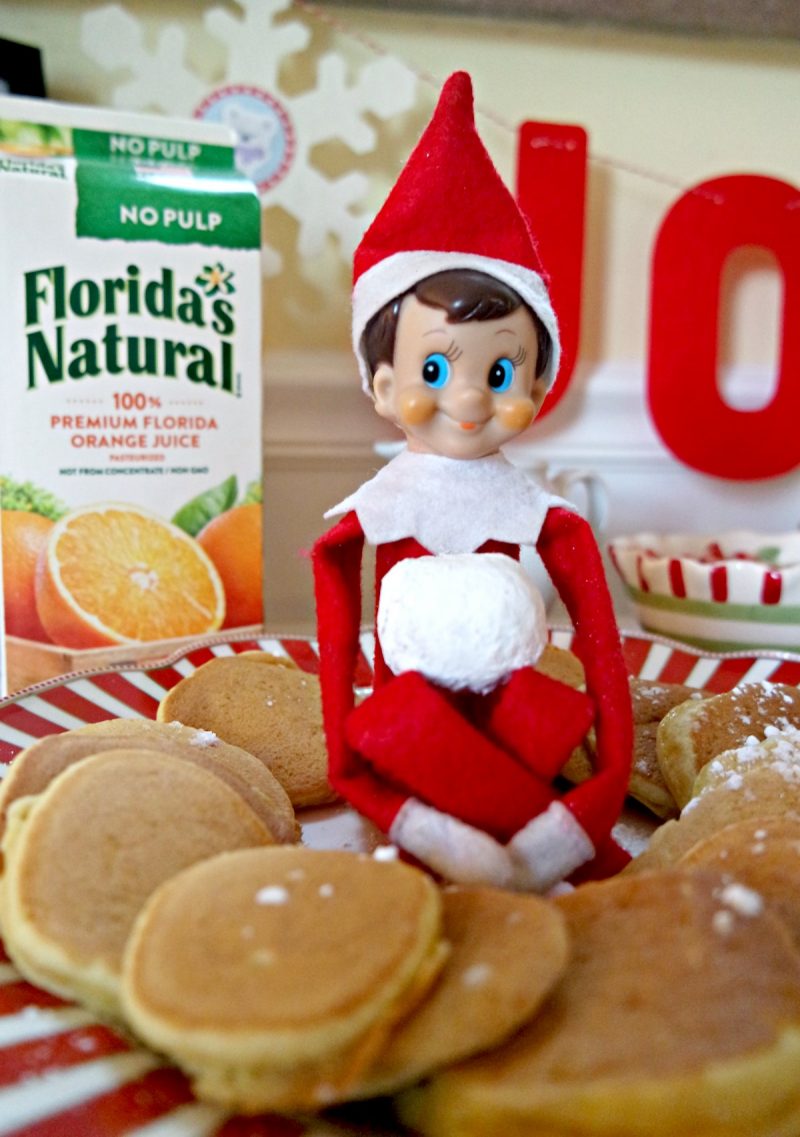 I love that they only use Florida oranges and only have one ingredient (orange juice). Not-from-concentrate Florida's Natural® Brand Orange Juice, made from Florida-grown oranges, is a must-have brunch companion. Or – if you're us – it's a must-have daily companion.
Click here to learn more about Florida's Natural and see more fun recipes for your next brunch.
---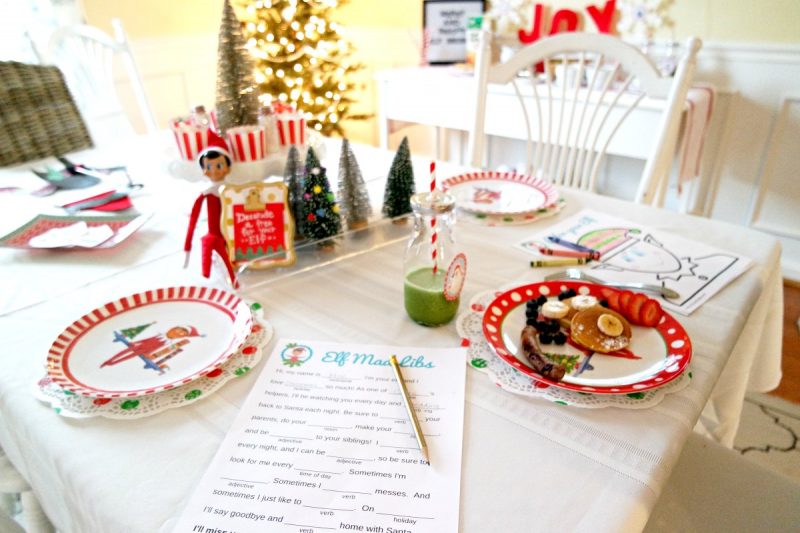 For more great Christmas Elf Brunch Ideas, including free printables and games, plus a great recipe for Orange Juice Pancakes, click here!
This is a sponsored post. All opinions are my own.