If you're not making a huge family meal or holiday feast (and don't want to end up with loads of leftovers) these 2-serving recipe ideas are just for you. From desserts (yes, you can make cake for two) or a healthy chicken dinner, these recipes are not too small, not too large - they're just right.

15 Recipes for Two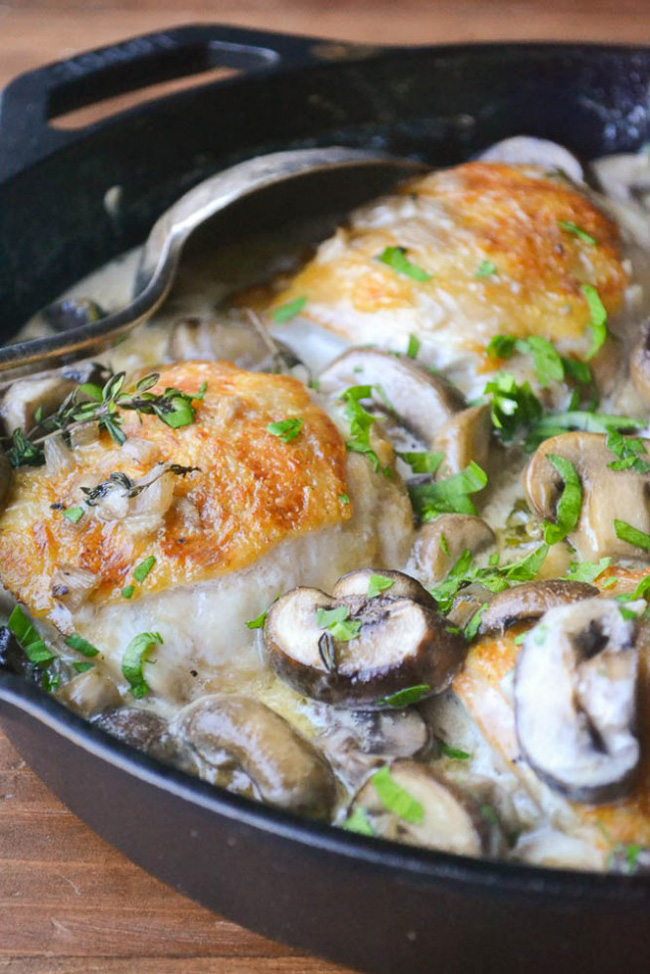 Chicken Thighs Marsala for Two -  - This quick and easy recipe brings a little romance to the middle of the week!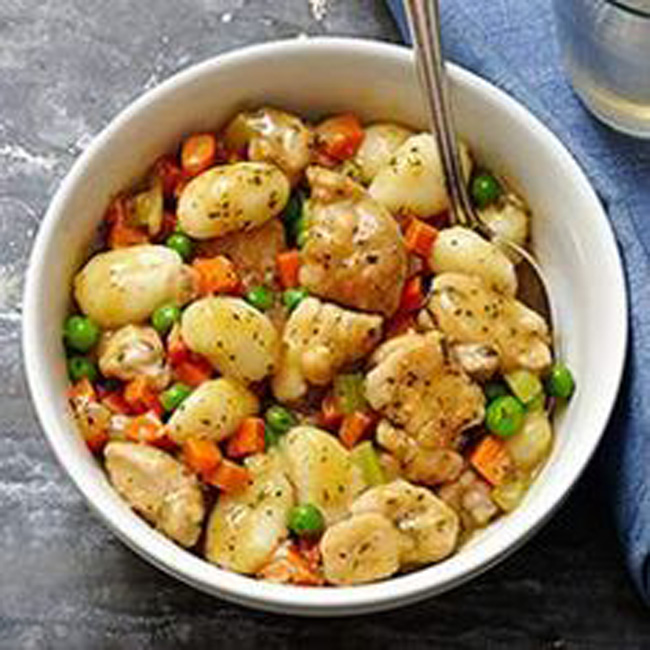 Chicken & Gnocchi Dumplings for Two -  - Here we use tender gnocchi in place of homemade dumplings in this rich and warming chicken and vegetable stew recipe.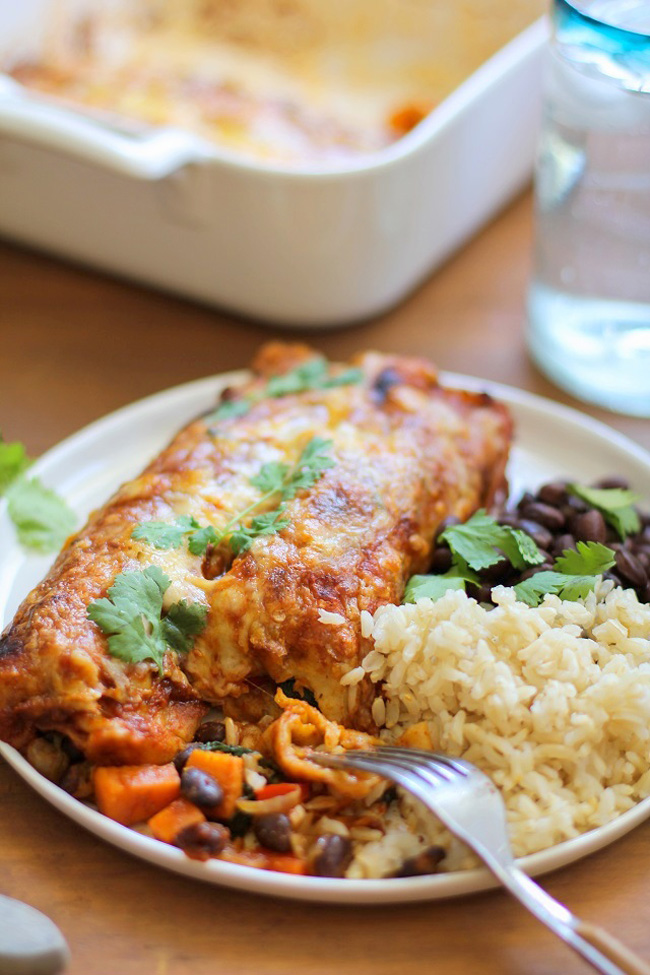 Small Batch Vegetarian Enchiladas -  - Small Batch Sweet Potato and Black Bean Enchiladas - the perfect dinner for two!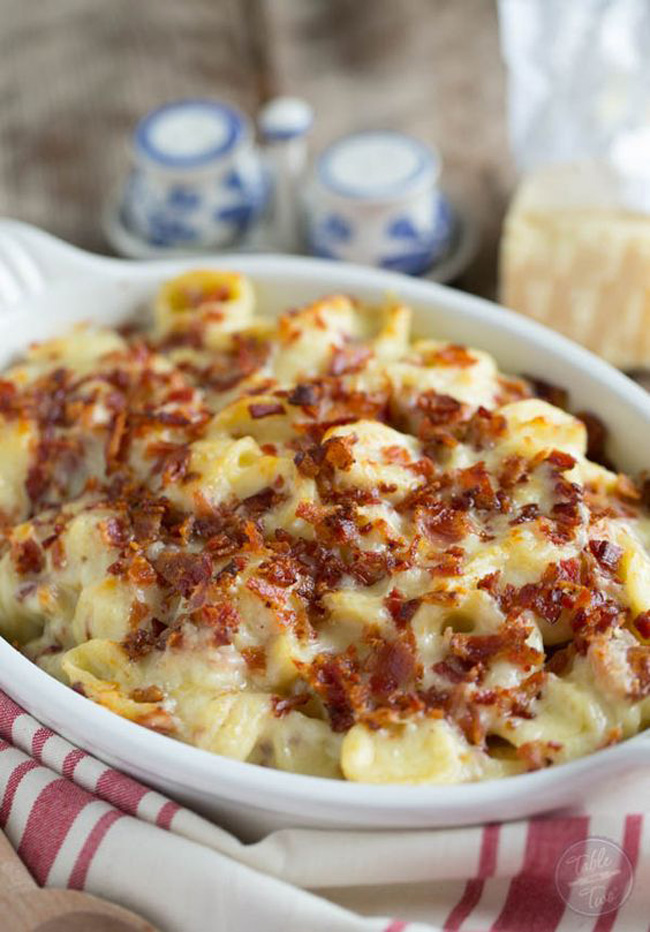 Ultimate Mac 'N Cheese Casserole for Two -  - This ultimate mac 'n cheese casserole for two is one dish that you won't mind cranking up the oven for! Decadent, rich, creamy, and everything your dreams are made of!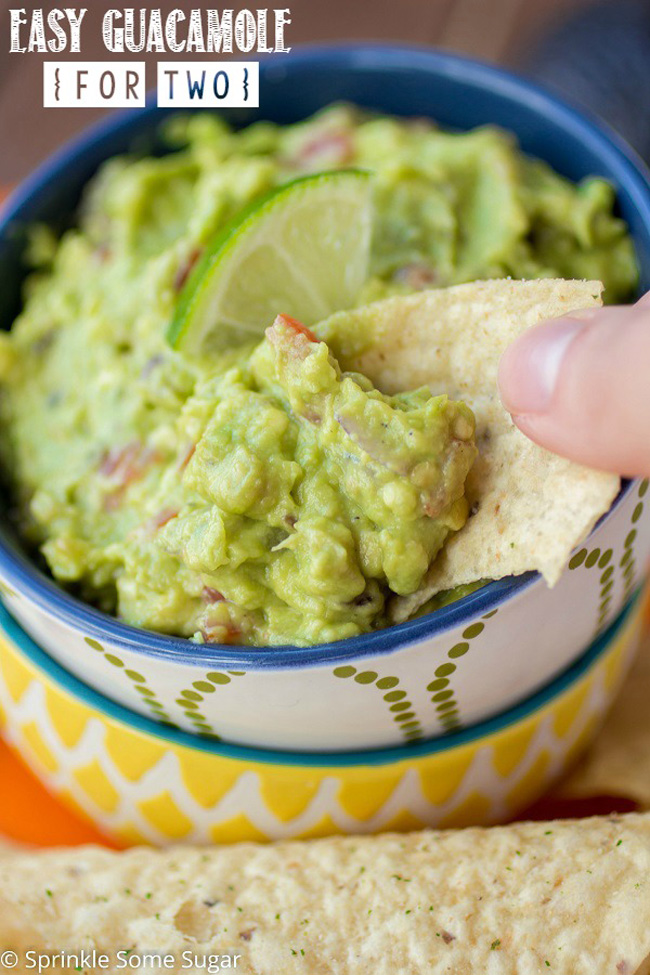 Easy Guacamole for Two -  -  This is the perfect recipe for a crazy delicious guacamole made in a small batch!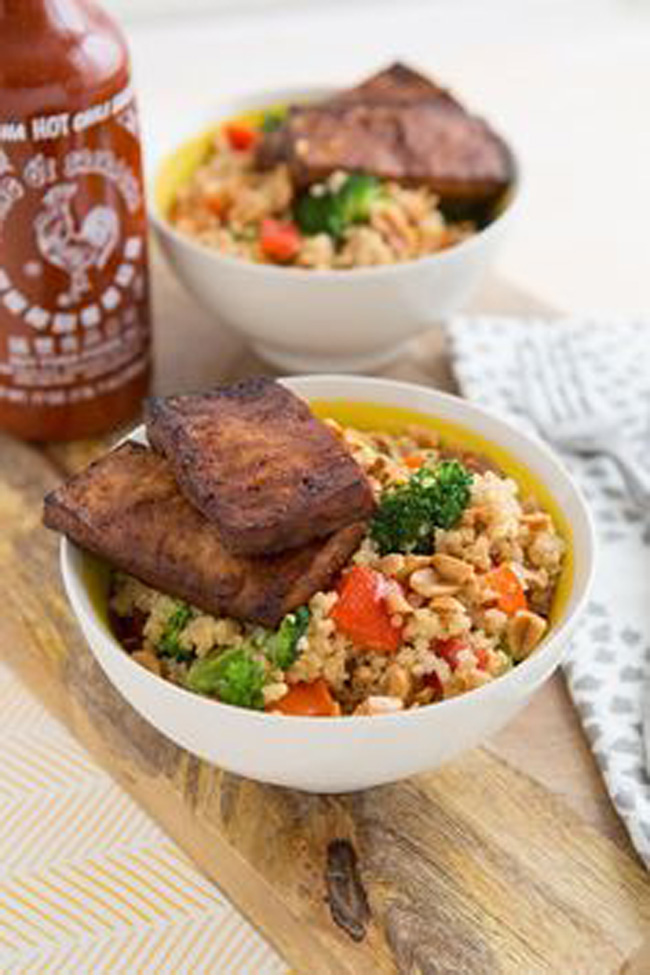 Peanutty Quinoa Bowls for Two -  - Topped with savory soy and maple baked tofu, these quinoa bowls get double the protein.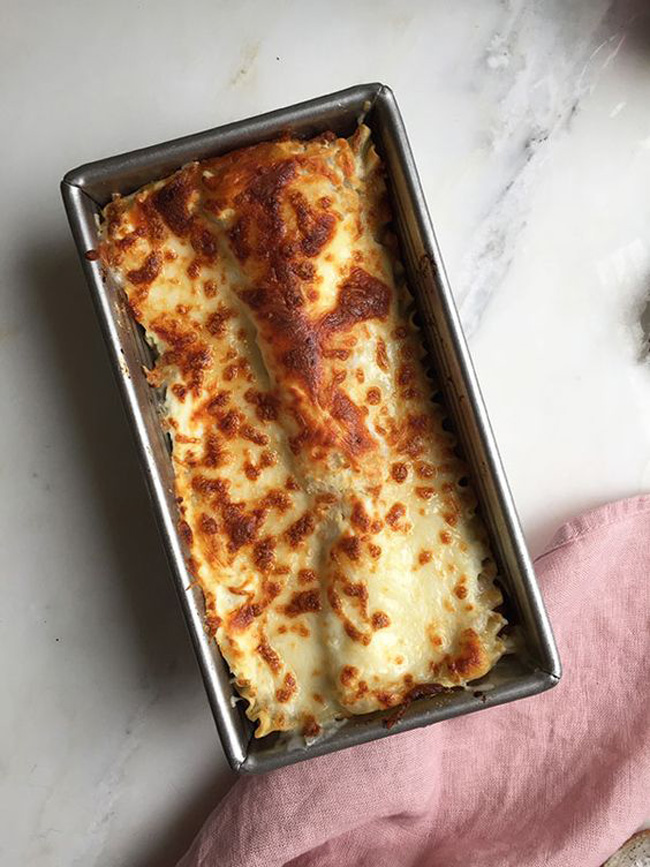 Lasagna for Two -  - This small and cute lasagna is perfect for two because you won't have leftovers for days. All you need is a loaf pan!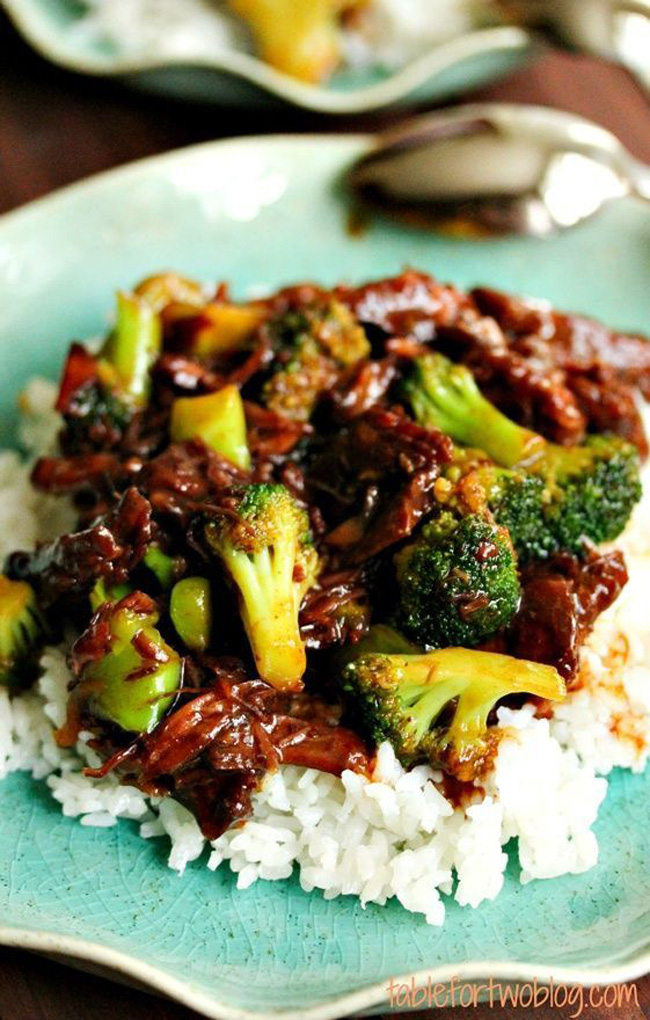 Crockpot Beef & Broccoli -  - Crockpot recipes for two "Beef & Broccoli - A great slow cooker recipe! I used stew meat because that's what I had & it was great."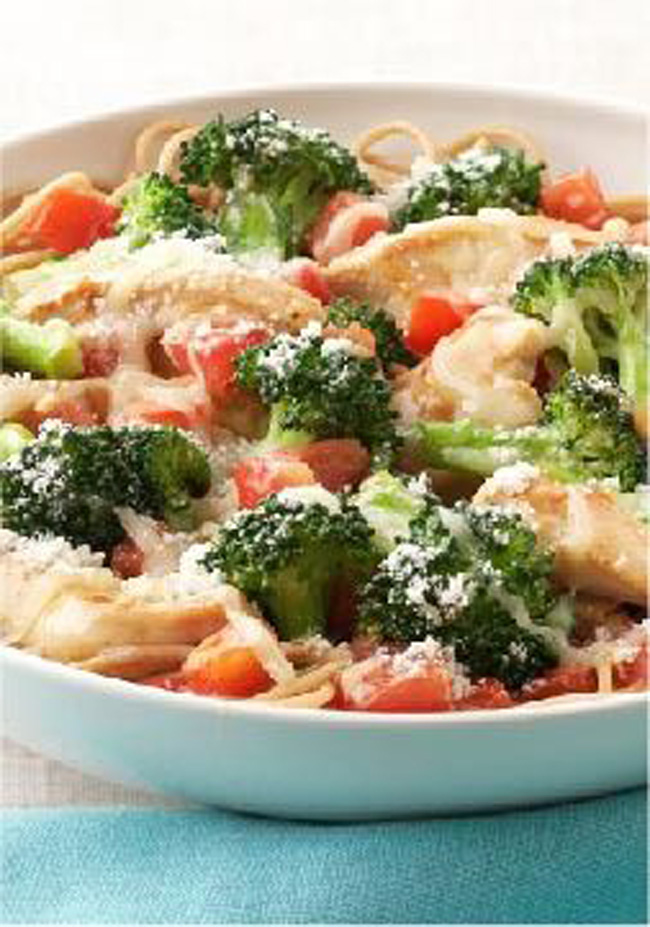 Parmesan, Chicken & Broccoli Pasta for Two  – Chicken and broccoli are served on a bed of whole-wheat pasta in this weeknight-easy dish for two. Sprinkle with Parmesan and prepare for compliments.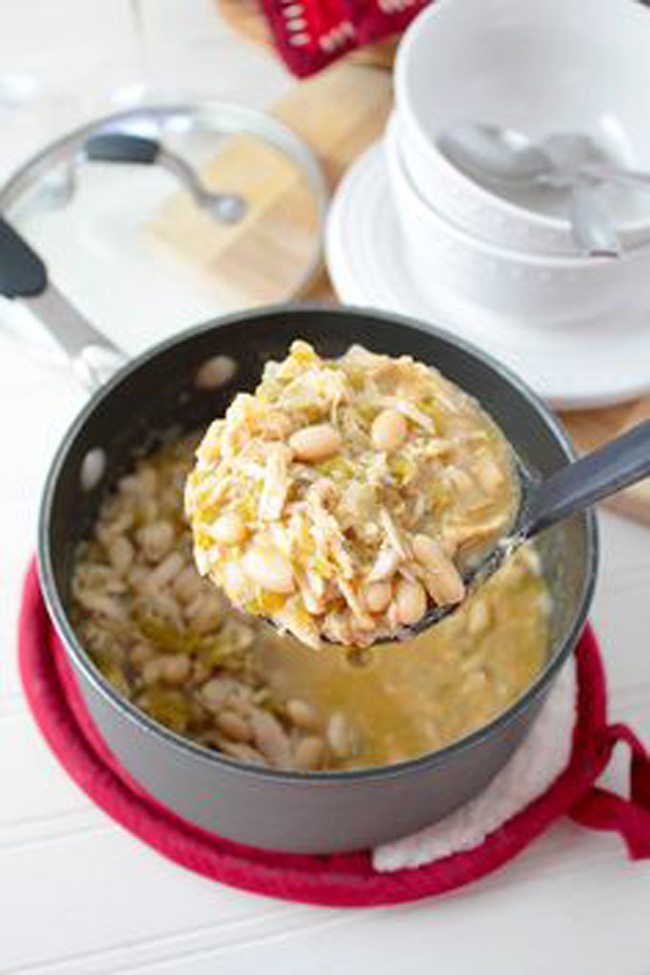 White Chicken Chili -  - Table for two tonight? This super-flavorful and simple White Chicken Chili recipe makes just enough for two hungry eaters!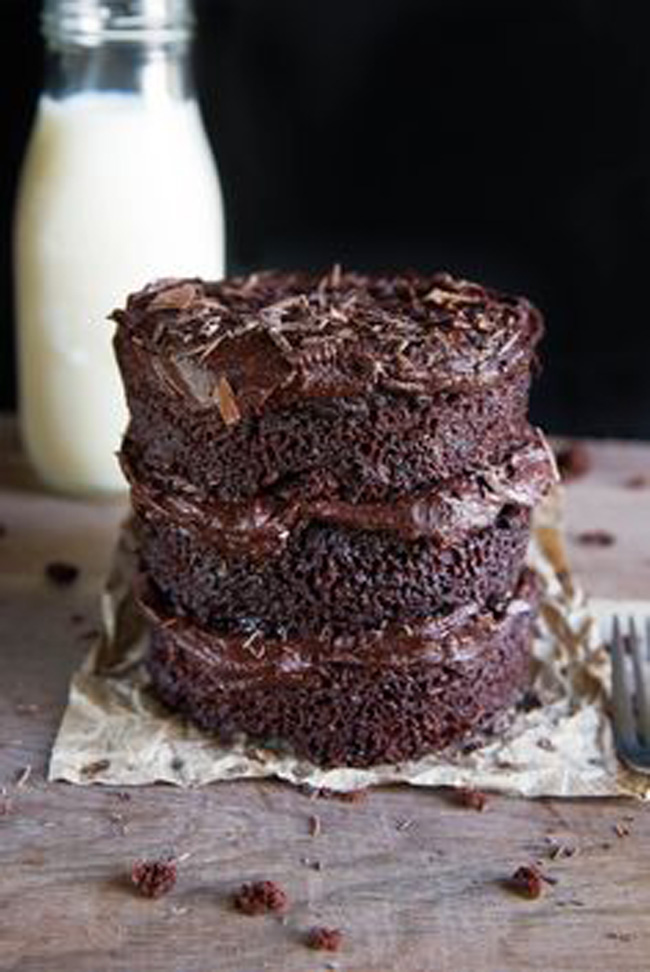 30 Minute Chocolate Cake for Two -  - This gorgeous little cake takes less than 30 minutes from start to finish, and is perfect for two people. Or one, because who's to judge!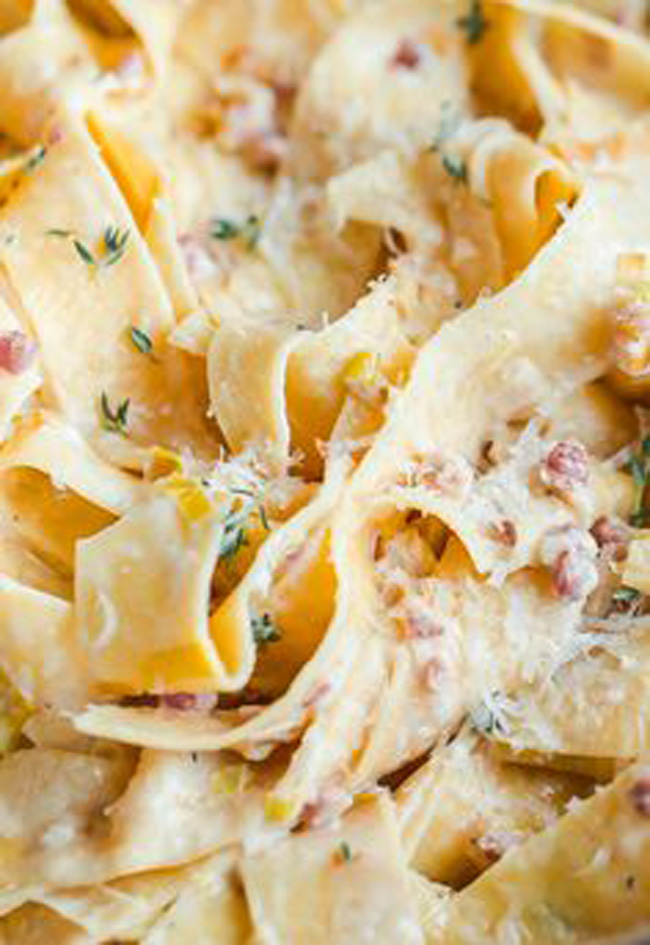 Creamy Leek and Pancetta Pappardelle for Two -  - An easy recipe for rich and creamy leek and pancetta pappardelle pasta! This recipe is always a hit!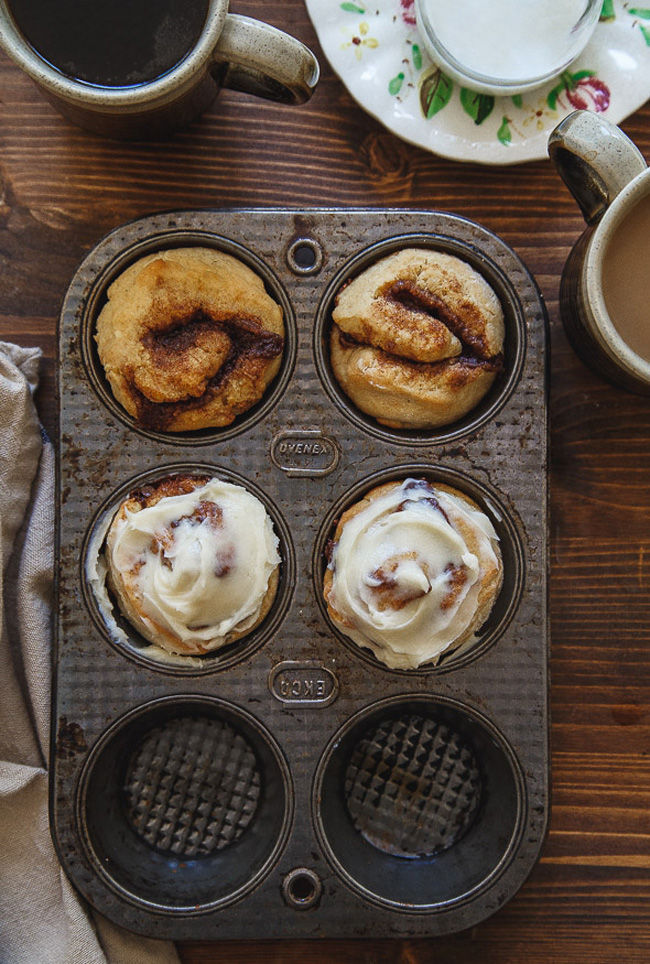 Quick No-Yeast Small Batch Cinnamon Rolls -  - A small batch of easy cinnamon rolls. No yeast required! Makes 4 delicious rolls!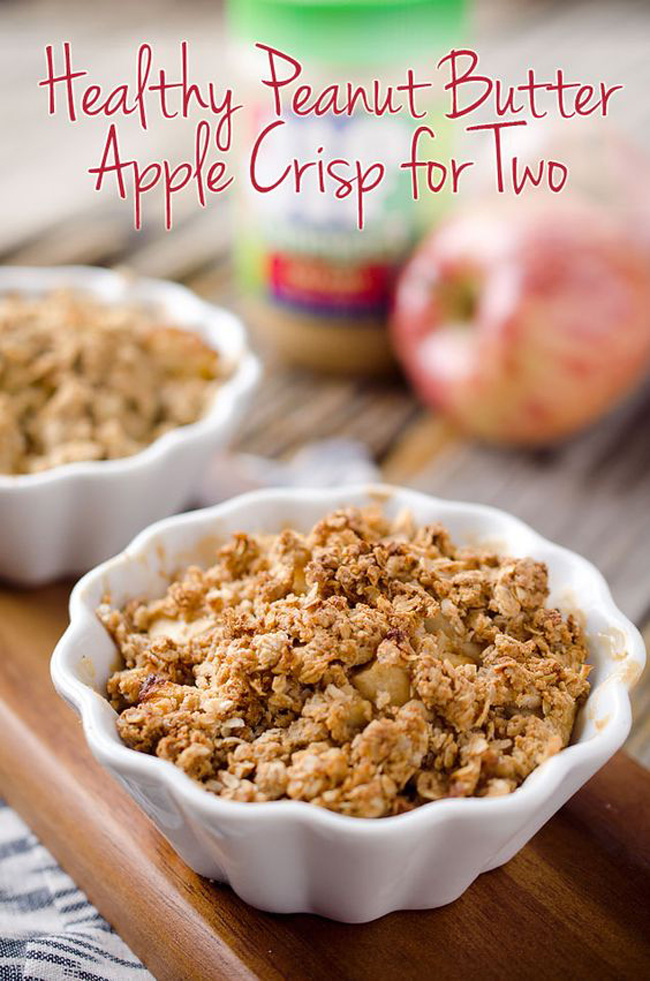 Healthy Peanut Butter Apple Crisp for Two -  - Healthy Peanut Butter Apples Crisp for Two - A perfect dessert recipe for two with tart apples, creamy peanut butter and crunchy granola crumble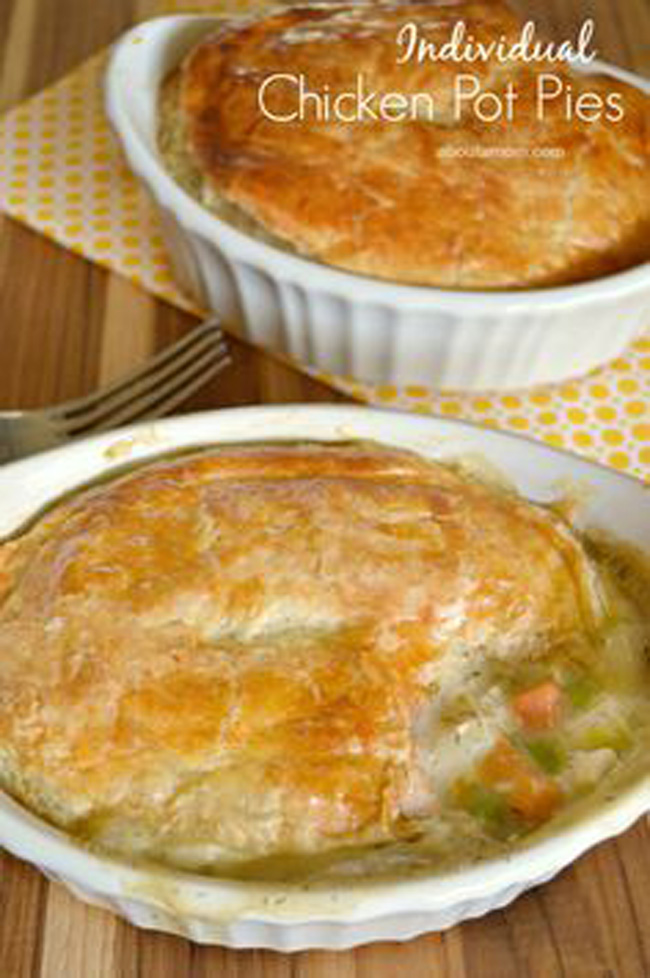 Individual Chicken Pot Pies -  - There's nothing more comforting than this chicken pot pie recipe for two. This simple yet delicious recipe can easily be doubled or tripled for more people.