Electric lunch boxes provide a convenient solution for heating meals on the go. For office workers, construction workers, travelers and everyone in between, this portable food warmer offers a hassle-free way to enjoy hot food on your lunch break.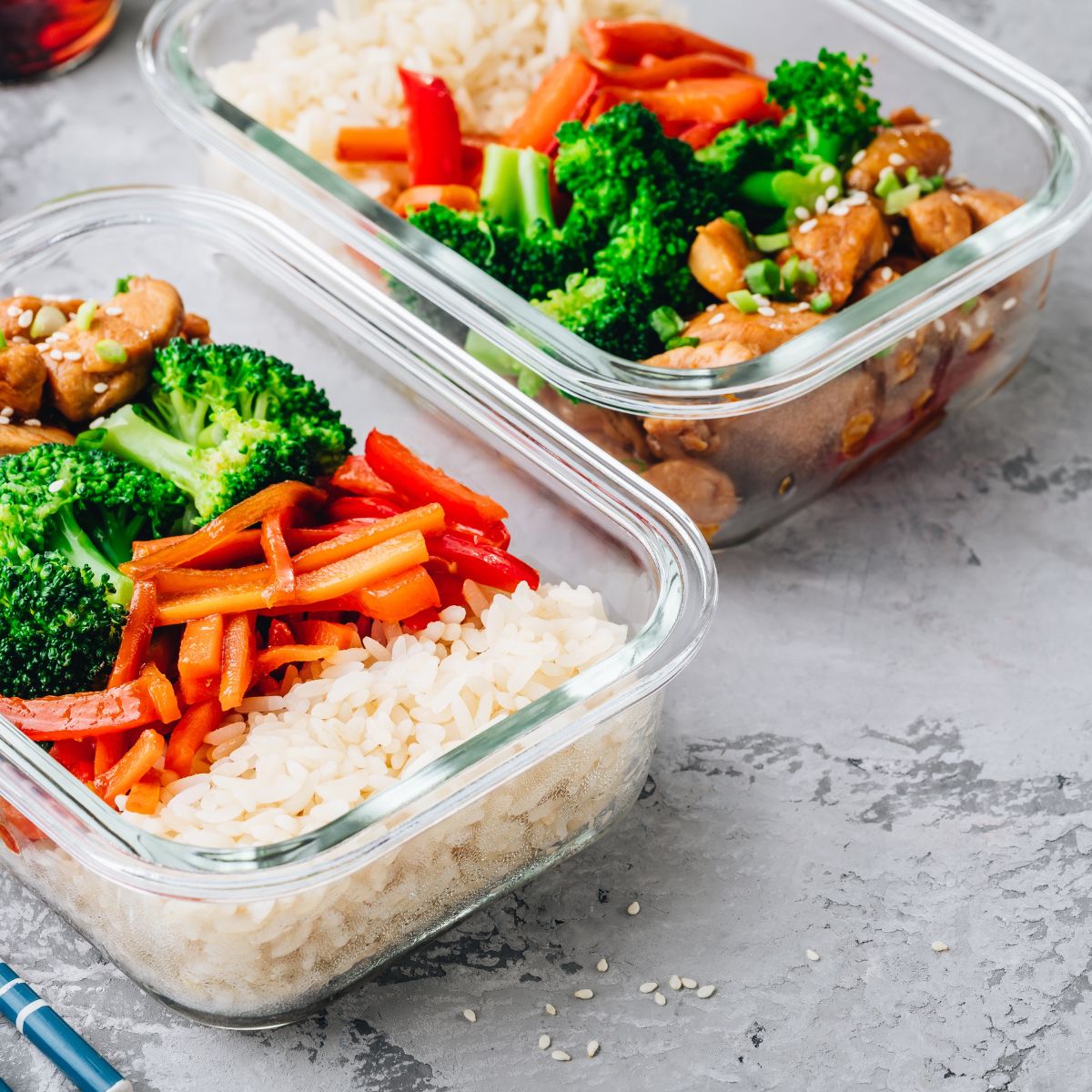 In this guide, we'll explore the functionality and benefits of electric lunch boxes and present a curated list of the top 20 best electric lunch boxes on the market.
Get ready to discover the perfect companion for enjoying hot, delicious meals wherever your day takes you.
Jump to:
What is an electric lunch box?
An electric lunchbox, also known as an electric food warmer or portable food heater, is a device designed to heat or warm up food conveniently and on-the-go.
It typically consists of a portable container with a built-in heating element. They can be the perfect choice if you're trying to eat more food from home and avoid fast food.
The first thing you'll want to to is have a better understanding of some of the key features so you know what you're looking for.
Here are some key features and functionalities of an electric lunch box:
Heating Mechanism: An electric lunch box uses electrical heating elements, with a power source being an AC adapter or a car adapter (for car use), or through an electrical outlet to generate heat and warm the food inside the container.

You'll want to pay attention to whether or not it comes with car adapters and the heating time. While most of them on our list are 30ish minutes for heating, there were a few outliers.

Insulated Carry Bag: The lunch box usually has an insulated container made of food-grade materials to keep the heat trapped and maintain the temperature of the food. Not all of the heated lunch boxes on our list come with this insulated container.

Portability: Electric lunch boxes are designed to be portable, with handles or carrying options, making them easy to transport for various settings like in the car on road trips, offices, schools, or travel.

Plug-and-Play Operation: Using an electric lunch box is generally straightforward. The user plugs the device into a wall outlet or a car adapter and waits for it to heat up.

​Heating vs Cooking: While the majority of these devices heat your food, there are two on our list that double as rice cookers. In fact, they have separate compartments to heat your food and cook your rice at the same time.

Removable Containers: One of the biggest variations you'll see in our list of lunch boxes is the food container inside the lunch box. They will either be a removable stainless steel container or a food-grade pp plastic. Some have dividers or plastic compartments and some do not. Some have a stainless steel tray with a food grade material lid. Others are constructed like a bento box.

Ultimately, it will come down to personal preference. The majority of them will also have separate containers that can be used to store cold lunches or fresh food like fruit. These will need to be removed from the lunch box prior to heating.

Storage Capacity: The size and capacity of these do vary, so you'll want to pay attention as you're shopping. If you're working at an office, you may have room for a larger unit. But if you're a truck driver, you might be looking for something more compact.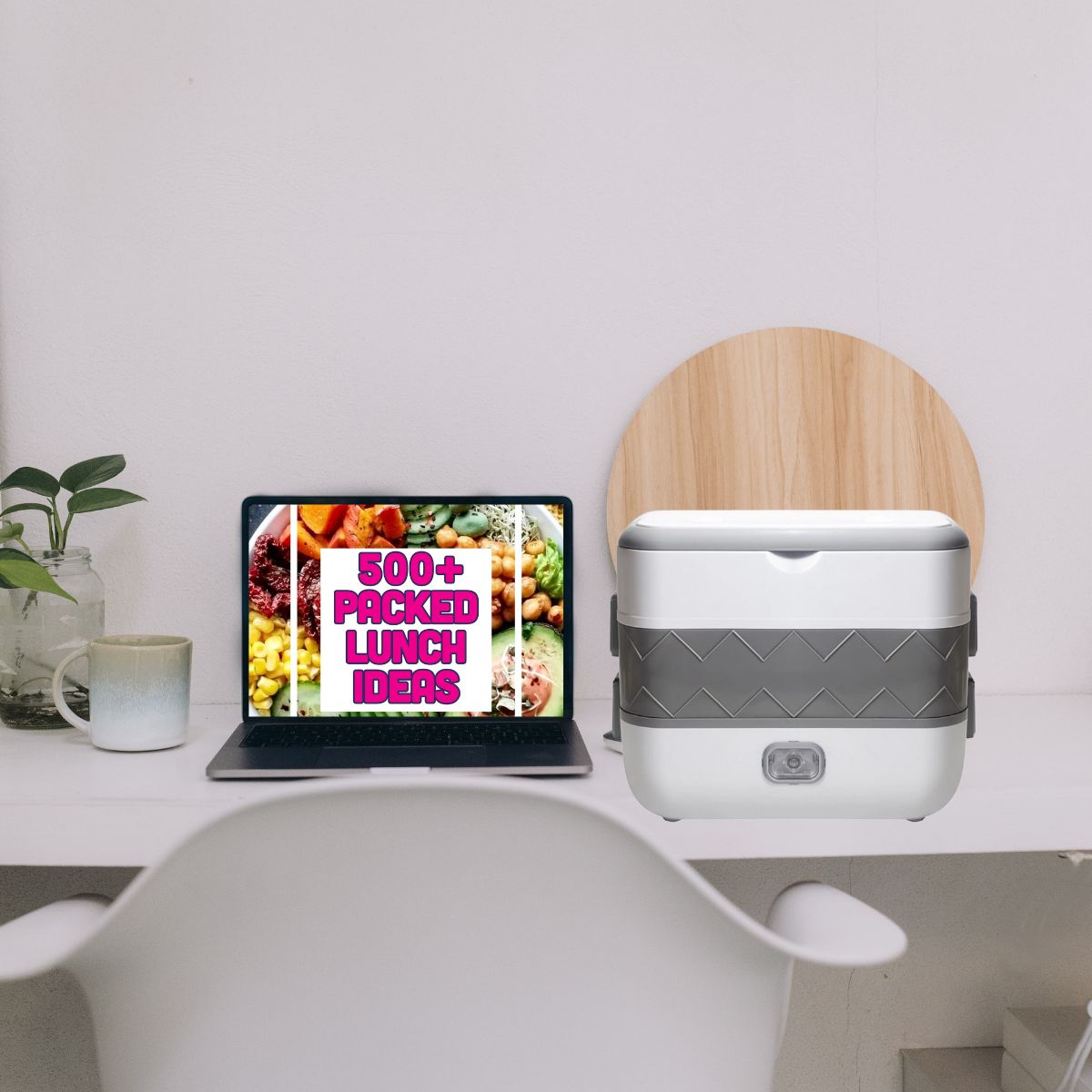 Who would want to use an electric lunch box and why?
An electric lunch box can be beneficial for various individuals who require a portable and convenient solution for heating their meals. Here are some people who might be interested in using an electric lunch box:
Office Workers: Individuals working in offices often have limited access to kitchen facilities or microwaves. An electric lunch box allows them to heat their meals conveniently at their desks, saving time and providing a hot meal during lunch breaks.

Students: Students, particularly those in schools or colleges, may find electric lunch boxes useful. They can bring pre-cooked meals from home and warm them up quickly during lunch breaks, eliminating the need to rely on cafeteria food or eating cold meals.

Travelers: Whether on road trips, camping adventures, or business trips, travelers can benefit from electric lunch boxes. These devices allow them to heat their own food without the need for a kitchen or restaurant, making it a convenient option while on the go.

Busy Professionals: Professionals with busy schedules, such as doctors, lawyers, or consultants, may find electric lunch boxes helpful. These individuals often have unpredictable or limited breaks and may not have access to traditional meal preparation options. An electric lunch box allows them to enjoy hot meals at their convenience.

Eldercare Facilities: Electric lunch boxes can be beneficial in eldercare facilities or homes where the elderly may require assistance with meal heating. These devices provide a safe and easy way to warm their food without relying on stove or microwave usage.

Delivery Personnel: Delivery personnel, such as couriers or truck drivers, often have limited access to food options while on duty. An electric lunch box allows them to carry and heat their own meals, ensuring they can enjoy warm food even during long shifts.

Individuals with Dietary Restrictions: People with specific dietary restrictions or food allergies may find it challenging to find suitable meals. By using an electric lunch box, they can prepare and heat their own meals, ensuring they meet their dietary needs.
Our TOP 4 Electric Lunch Boxes
These are our top picks made of the highest quality materials. If you choose something from this list, you're guaranteed to make a great choice.
The Rest of the Best (Numbers 5 - 20)
When it comes to using an electric lunch box to make a hot lunch or enjoy a warm meal at the ideal temperature, these are the rest of the best lunch boxes on the market (in no particular order).
Storage
If your electric lunch box does NOT come with an insulated carrying case, you'll want to make sure you think about the best way to properly store the electric cords and adapters. You don't want to forget to bring them with you!