Back to School
5 Ways to Make This The Best School Year Ever!
By |
Anytime I approach a new phase of our lives (like heading back to school), I look at the perfection on social media, and I try to figure out a way to scale it way back and find a simple solution that will work for us.
After six years of having kids in school, I've pretty much nailed how to simplify the back-to-school process. And, no, it doesn't have to involve perfect anything!
5 Ways to Simplify Back to School and Make this the Best School Year Ever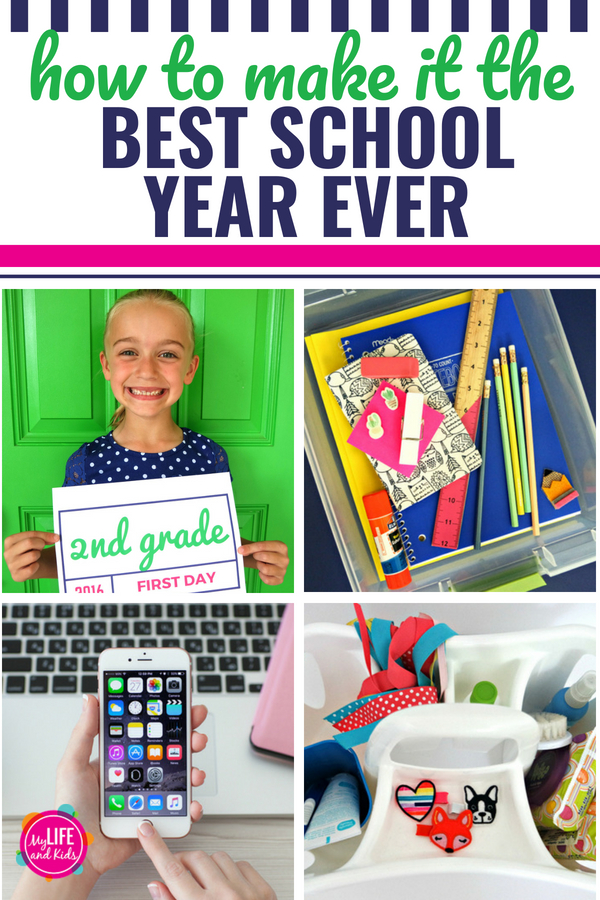 Conquer School Clutter for Good
I will be the first to tell you that I'm not a huge fan of the term "command center." It just feels so… Pinteresty to me. I will also tell you that I finally created one in our home a few years ago, and it pretty much changed our lives.
Yes, it is actually possible to conquer the school clutter. It's also possible to never lose a library book again. (Shocking, I know.)
This was our very first command center. Isn't it lovely?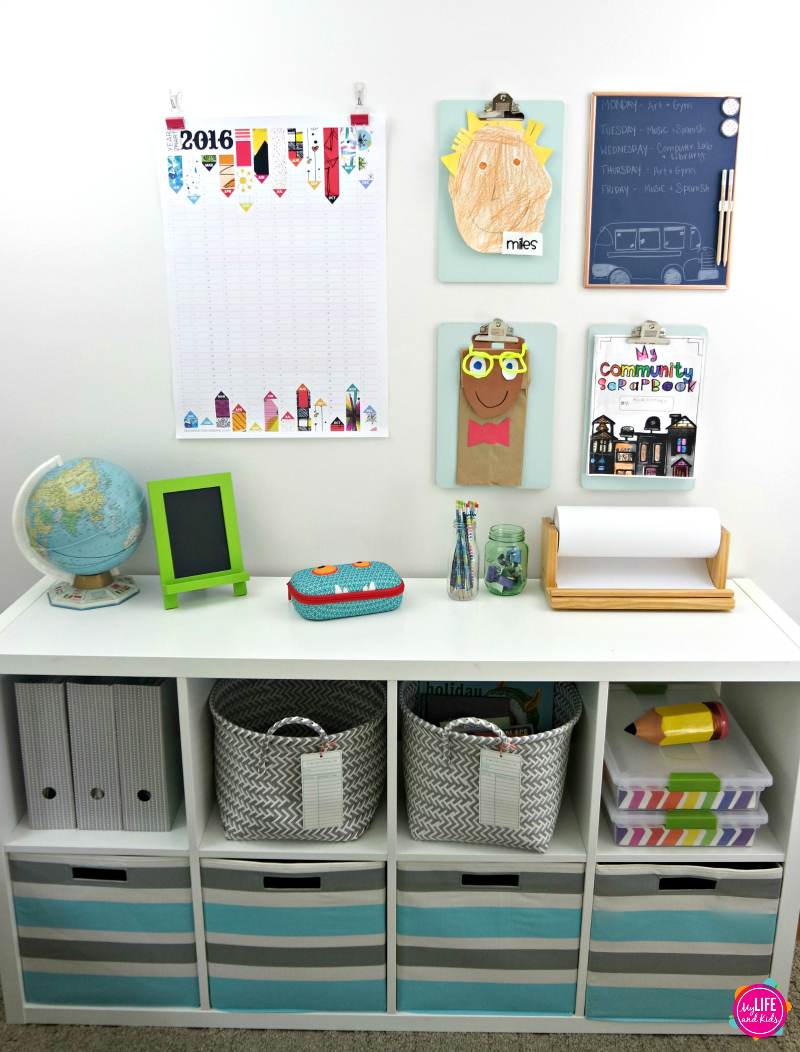 Our school calendar was displayed (so everyone could see when the kids didn't have school, where to go for soccer games, and when I had to schlep everyone to the dentist.)
Each child had a bin to place their school papers and projects as well as a special clipboard where they got to display their favorite piece of school work.
I even had a special basket for library books. We haven't lost a single library book since implementing this system, which is pretty much a miracle for us.
Our Updated and Simplified Command Center
This year, I needed to reclaim a little space in our house, so I created this amazing command center using supplies from the Dollar Store. Isn't it fantastic?
Click here to see exactly how we made this (for less than $20 in supplies)!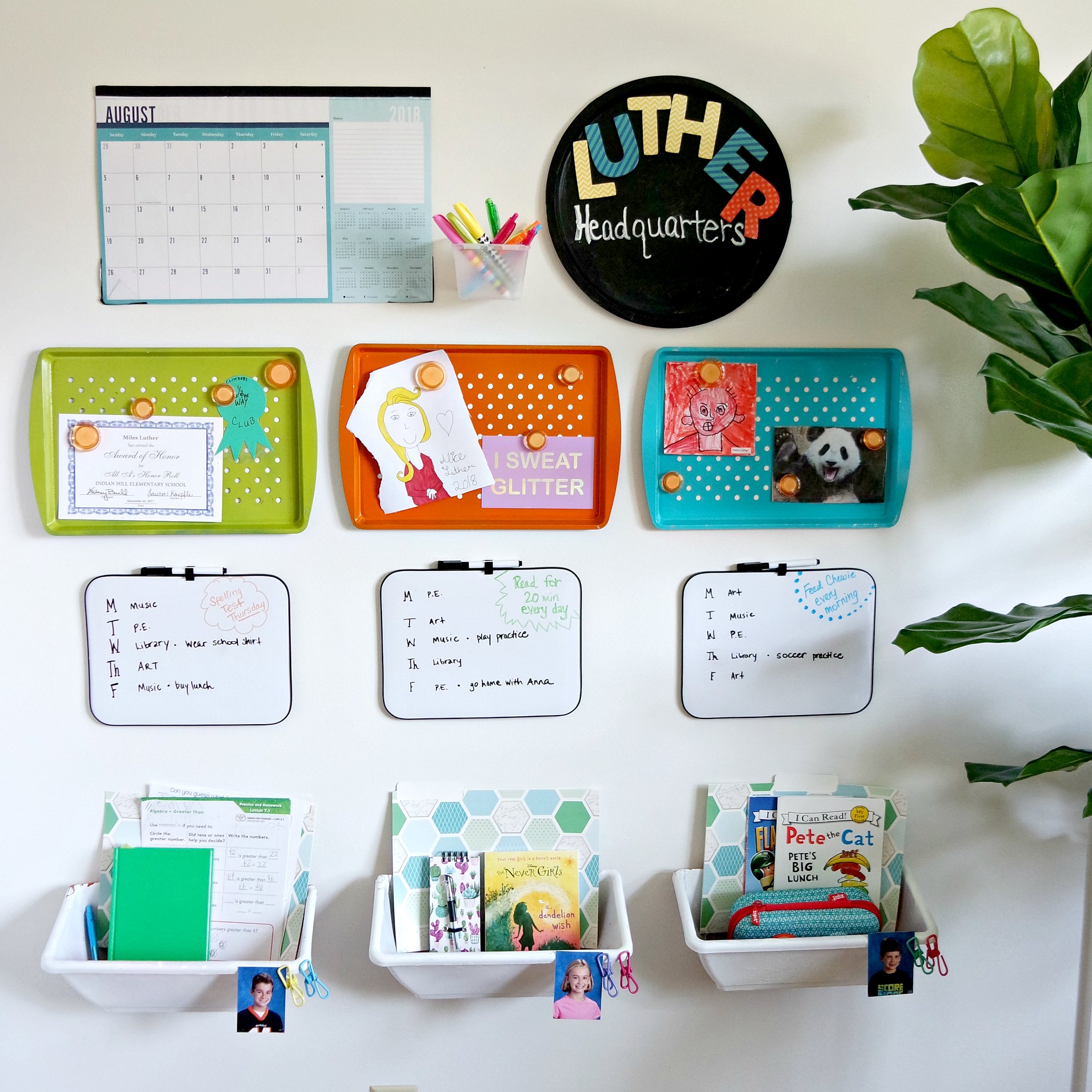 Looking for More Command Center Ideas?
→From large to small and everything in the middle, click here for some of my very favorite command centers on the internet!
Create Homework Boxes
My kids can find at least 8 million reasons why it's not a great time to do homework. They can't find their pencil or their crayons, or they really need a stapler.
The excuses could go on for days.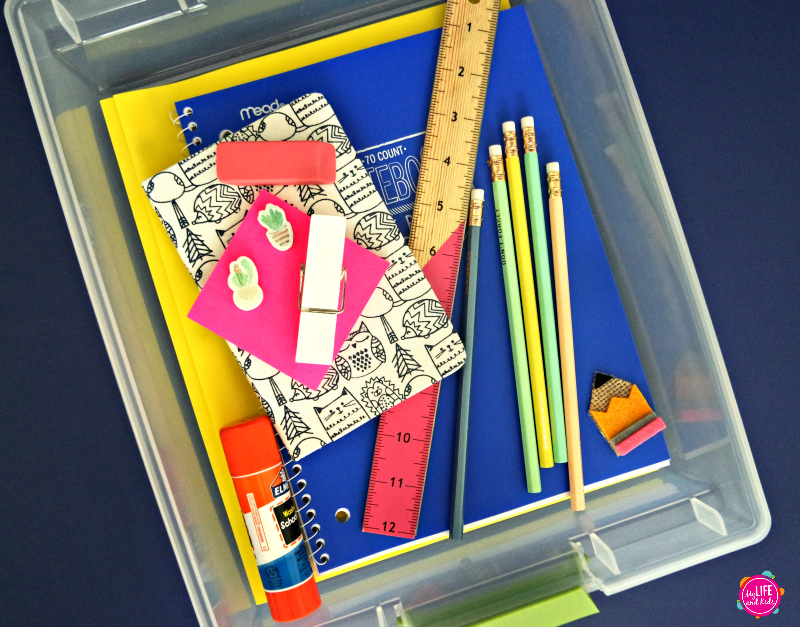 Now, each child has a homework box full of everything they need to get their homework done.
Basics include paper, pencils and erasers. My youngest two also have scissors, glue, markers and crayons. And my oldest has a calculator (per his teacher's request) and graph paper.
Read more about how we put together homework boxes here (and why something so simple is so magical) right here.
Never Miss the Bus Again
Towards the end of last year, I created a Get Ready Bucket for each of the kids.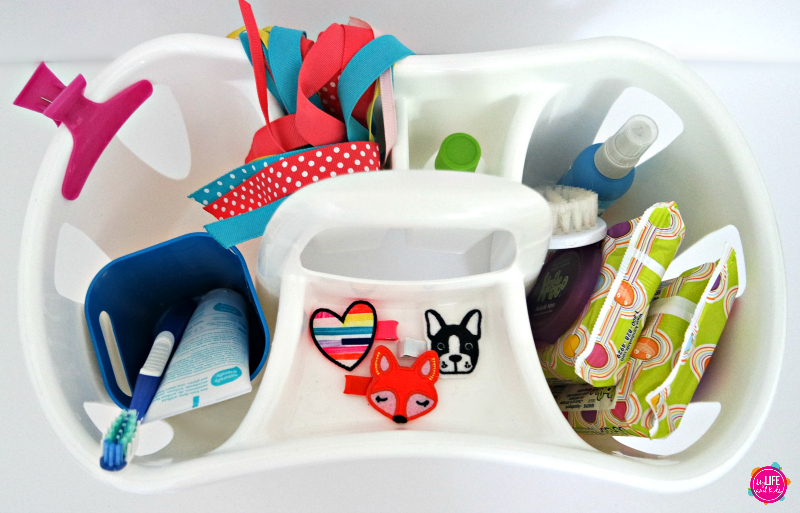 They're full of everything they need to get ready in the morning. Alice's has hair supplies, toothbrush, toothpaste, wipes and lotion.
Simon's has underwear and socks (since he never seems to be wearing those things when it's time to head out the door.)
No more searching the house for my daughter's missing hairbrush or Simon's missing underwear, and the kids can take their bucket to any available bathroom, which means no one is waiting in line or fighting over the sink.
This also means we never miss the bus. It's seriously amazing.
Click here to learn more about how we make "Get Ready Buckets" and how they're continuing to be an important part of our morning routine.
Teach Your Kids to Pack Their Own Lunches
It never fails. I start the year off making amazing lunches for my kids. Sometimes I actually DO include adorable notes.
I scour the internet for the best lunch ideas for kids.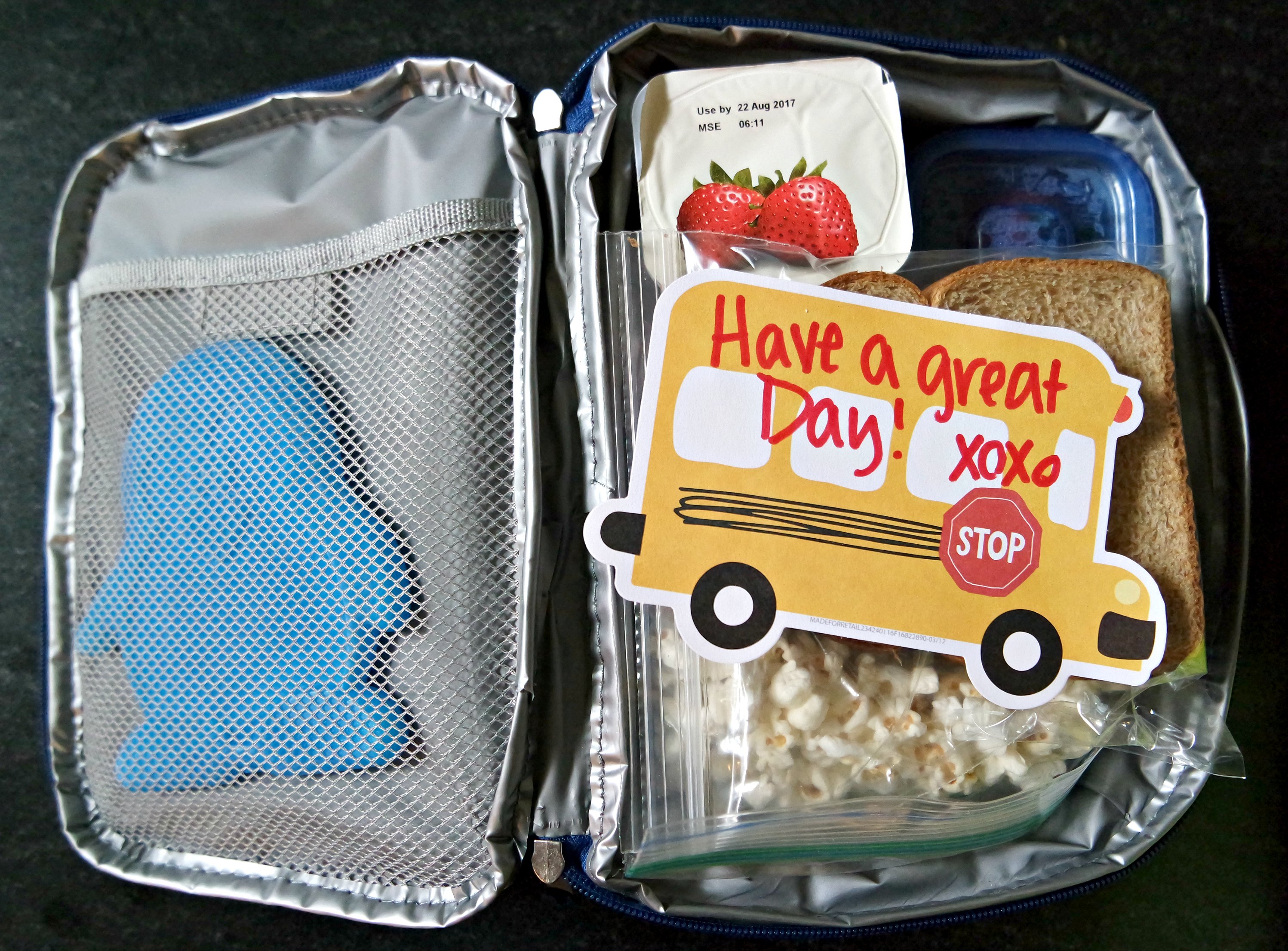 Usually within one month we're back to cheese sticks, a bag of goldfish and a sandwich (if they're lucky).
And then a month later we're deep into buying lunch. It's possible I have the school lunch calendar memorized (which is just sad). 
So a few years ago, I started a Sunday routine to teach my kids how to pack their own lunch. Now they pack their lunch for the entire week, and all I have to do is whip up a quick sandwich before the bus.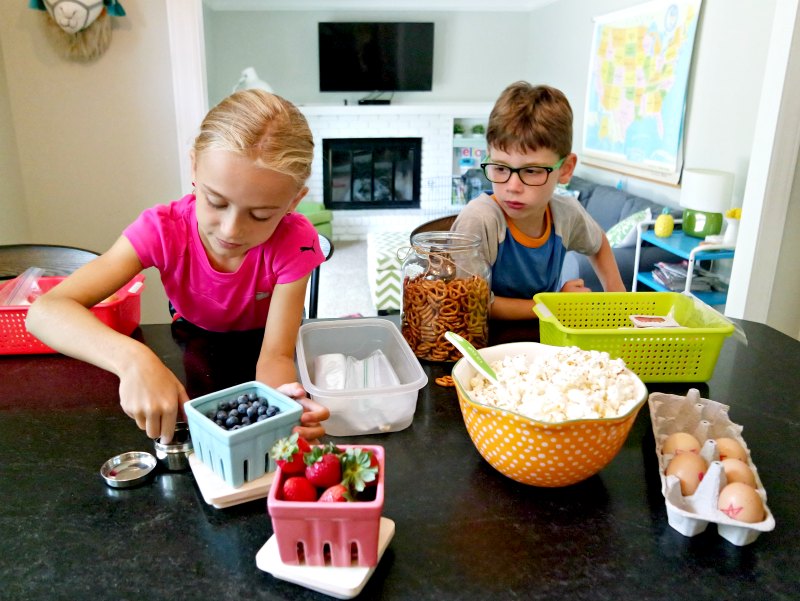 It has changed our lives!
Click here to see how to teach your kids to make their own lunches.
Do This Simple Tech Hack
Take five minutes and store the school phone numbers as contacts into your phone. Include the main office, the nurse's office, your child's classroom number (if they have one), the transportation number and any other school numbers you might need.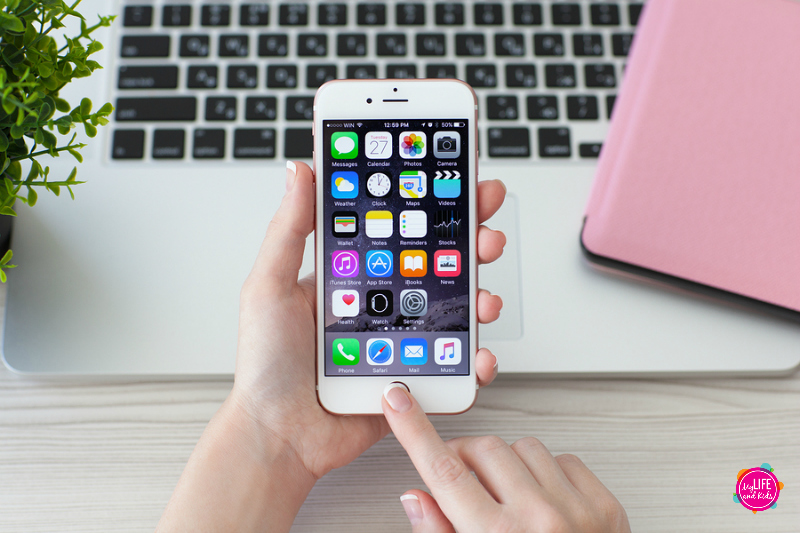 I can't tell you how much time and anxiety this has saved me over the years. When my phone rings, I immediately know if it's the school and worth interrupting a meeting to answer.
When my kids are sick, I can quickly call the attendance hotline.
When the bus is late, I can call transportation and know right away what time to expect them home. This simple tech hack has saved me hours of time (and anxiety) over the years.
Mastering Back to School Together
Back to school can be hectic, but it doesn't have to be hard!
With three kids in school, I've learned a few things along the way that help to simplify the entire back-to-school process, while also keeping me sane.
And I'm sharing them all with you!
Click here to see how I mastered back to school, and you can too!
Including:
The organizational systems we have in place
The routines we use (and how we remember them)
Why my kids haven't missed the bus in three years
How to have the best first day of school EVER
How to put an end to homework battles
How I get my kids talking (and talking and talking and talking) every day after school
How we manage busy sports seasons without going insane
The simple tech hack that EVERY parents needs to know
And so much more!
Click here to see the 18 things I'm doing to master back to school, and how you can do them too!