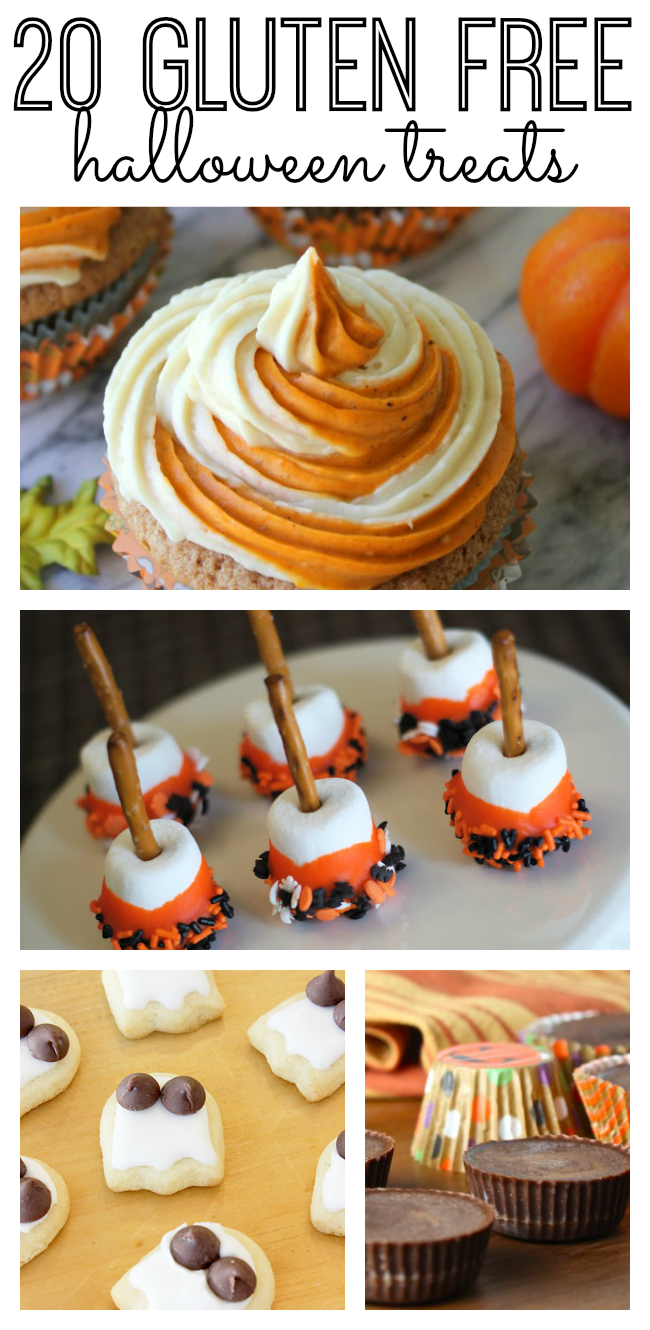 Whether you're planning a party for friends or bringing in treats for your child's classroom, these gluten free Halloween treats will surely be a hit! Creative, easy to make, and totally festive, your gluten free eater doesn't have to miss out on the excitement of the season ever again!
There are several delicious nut-free options too!
You guys. These are so adorable, and EASY TO MAKE! With just a few simple steps (and ingredients), you can really level up your Halloween game. My kids love to help make these little guys. Gluten free and full of Halloween spirit, I promise these will be the first treats to disappear!
Step by step instructions here.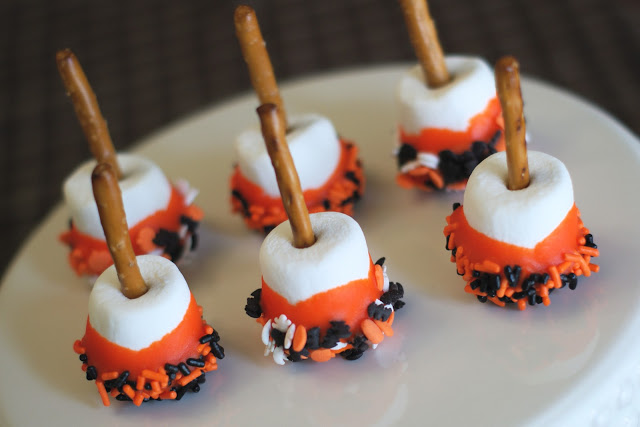 Adorable little Monsters that will steal the show. These homemade Rice Krispie Treats dressed up with gauze, food coloring, and google eyes - what could be more adorable? Super easy to make!
Step by step instructions here.
These are vegan and gluten free! You will not believe how easy and delicious it is to create this Halloween joy - without sacrificing any dietary restrictions. Dress up with festive toothpicks or sticks and sprinkle with your favorite Halloween topping!
Step by step instructions here.
The gooey, creamy, delicious Almond Butter Cups are easy to make and safe for our nut-allergy kiddos to eat. Never miss out on a chance to contribute adorable and festive treats to your kid's next party - these are easy to make and capture the spirit of celebration!
Step by step instructions here.
Gluten Free Apple Cider Doughnuts are here to save the day! With straight forward ingredients and simple prep, these little guys will not scare you away! Easy to make, yummy and delicious - rally up the short list of ingredients and get ready to dazzle at your kiddo's next fall party.
Step by step instructions here.
Gluten free cookies dressed up as little ghosts - these steal the show every year!
Using your Gluten Free flour and just a few other ingredients, these sugar cookies are easy to make and packed with ghostly joy. Get he whole family involved in making these cookies (and add to your incredible baking memories)!
Step by step instructions here.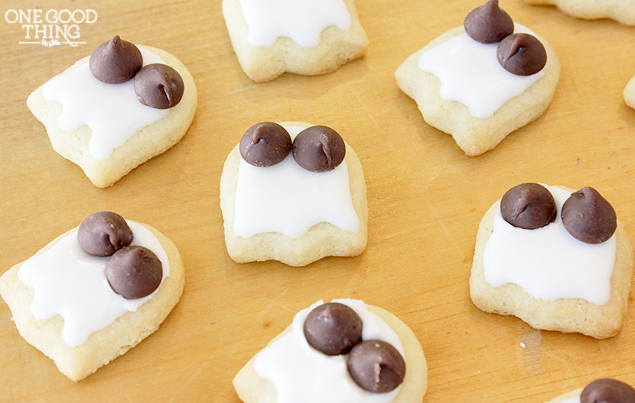 Adults and kids gobble up these delicious Gluten Free Pumpkin Creme Bars! They are creamy, gooey, flavorful goodness that burst with the magic of fall! For Halloween parties, I love to decorate the top with orange and black sprinkles. Easy to make and sure to vanish!
Step by step instructions here.
Quenching and delicious - get ready for your new favorite thing! Gluten Free Pumpkin Pie Ice Cream is a total crowd pleaser. We make up a double (or triple) batch of this and keep it on hand. It truly is the sign of the fall season - and a wonderful tradition for my family. Scoop it up into individual portions and bring to your kiddo's next holiday party!
Step by step instructions here.
Halloween Half Moon & Spooky Spidey Cookies are LOADED with Halloween cheer and Gluten Free! Why limit cookie decorating to just Christmas? We gather around the table and build these cookies each year, which has become such an incredible tradition!
Gluten free Pumpkin Chocolate Chip Bars can be made in a snap! Cut into individual portions and deliver to your next party and become the talk of the town. These are delicious gluten free treats that burst with the flavors of rich pumpkin and chocolatey chocolate!
Step by step instructions here.
Gluten Free Crispy Rice Bars are stupid easy to make, and can be decorated with sugar topping to celebrate any holiday you are shooting for! We use simple orange sprinkles to capture the mood for our kiddo's Halloween party each year.
Step by step instructions here.
Crispy popcorn, lathered in yummy, chewy honey and caramel can be your new favorite gluten free treat. Very easy to make, and can be portioned out into individual sizes for your next Halloween gathering. Who doesn't LOVE savory popcorn covered in a sweet caramel glaze?
Step by step instructions here.
A true gluten free treasure, these Cinnamon Witch Bites are just fantastic. Unique and delicious, I find that these are usually the first things to disappear on the treat table! Super easy to make and can be portioned into individual sized containers to make for less mess and more fun!
Step by step instructions here.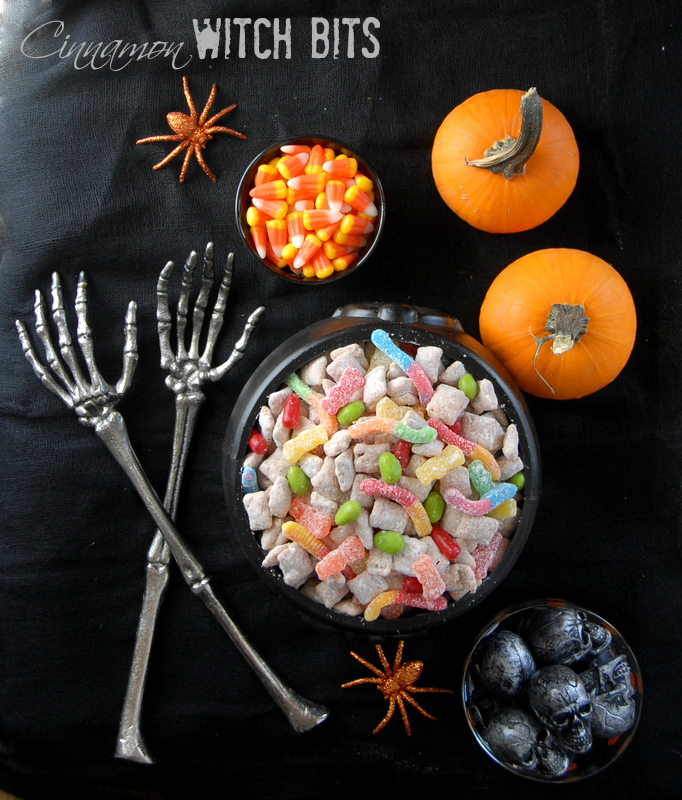 Where have these been all of your life? Nut Free Pumpkin Cheesecake Bars will become your new favorite thing. They are totally festive and loaded with that pumpkin flavor that signals the season - without any worry for our little ones with nut allergies!
Step by step instructions here.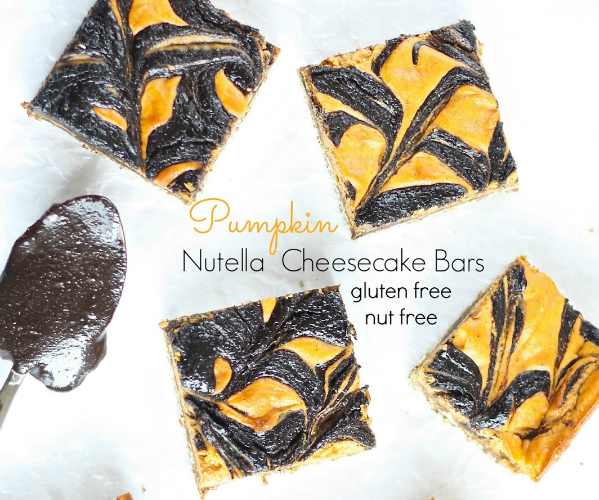 Gluten free Halloween Cookies will dazzle and awe your guests! Super easy to make (and even easier to eat), these delightful cookies can be shaped into your favorite holiday characters and decorated to ring in each season with gluten free charm!
Step by step instructions here.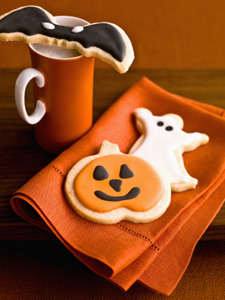 When only Pumpkin Cheesecake Swirl Brownies will do, this is your go-to! Gluten free and packing a HUGE flavor punch, these brownies will level up the dessert table in no time at all. Decorate with your favorite topper, this dessert will always have a place on your holiday table.
Gluten free Spice Cupcakes (SWOON) with cream cheese frosting are here to stay. In our house, this has become the standard of excellence in gluten free desserts. You will not believe how delicious - AND EASY - these are to make!
Step by step instructions here.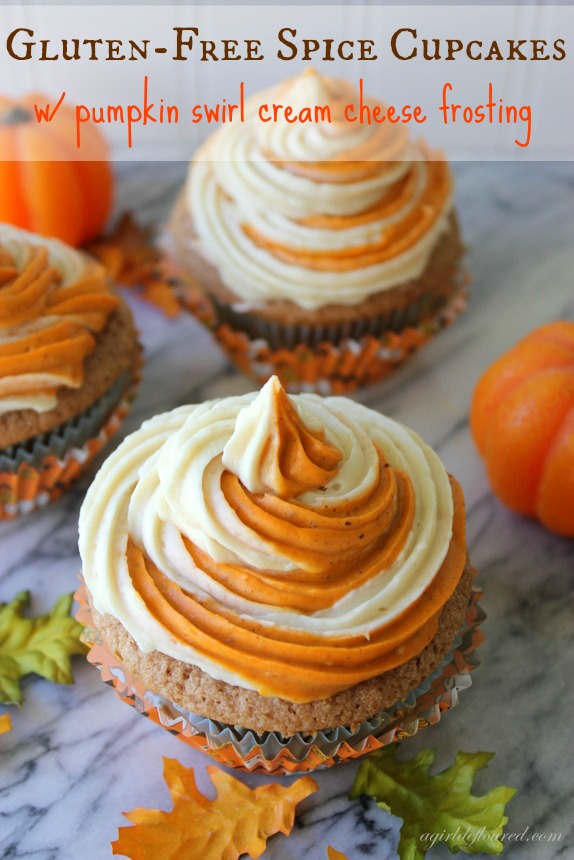 HOLD UP.
Pumpkin Truffles.
Gluten Free.
Delicious - and exceptionally easy to make. With just a few ingredients and super simple prep, these little guys are quick to make! Don't be afraid to make a double batch - and toss them in the freezer!
Gluten Free heaven.
Pumpkin Chip Oatmeal Sandwich Cookies are unique and addictive. Make them big or small, and know that these will be the first dessert to disappear at your next party.
PERFECT GIFT for teachers, new neighbors, friends!
Gluten free and Vegan, Killer Pumpkin Granola is a power-packed punch that you can deliver with confidence and pride. This is truly a gift from the heart, friends. Make a double or trip batch and load up your jars and get ready to spread some love to the people in your life who may need a special Halloween boost!
Step by step instructions here.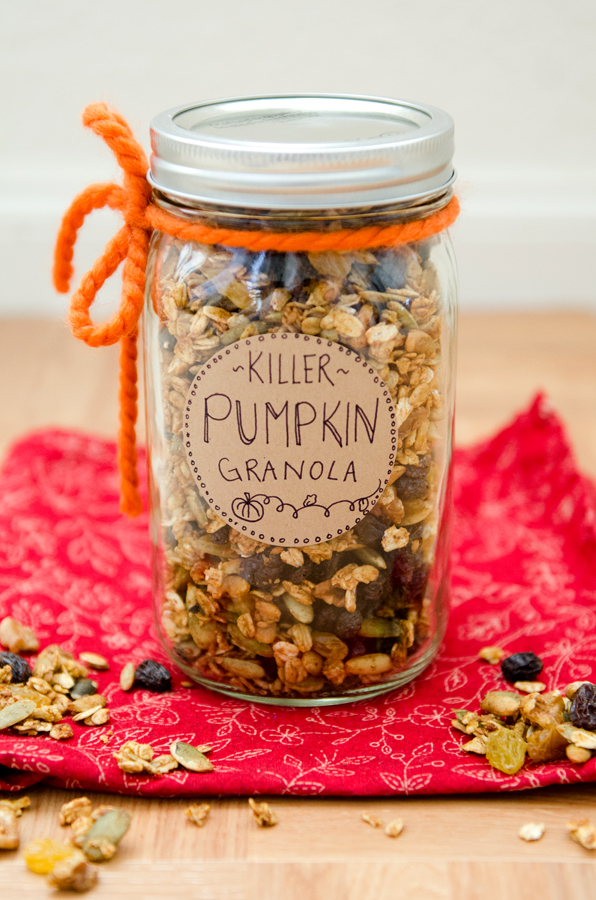 For more great parenting tips and tricks, be sure to follow our My Life & Parenting board on Pinterest.
Follow My Life and Kids's board My Life & Parenting on Pinterest.
Click Here for My FAVORITE Gluten Free Recipes:

DOZENS OF DELICIOUS GLUTEN FREE RECIPES
15 GLUTEN FREE HEALTHY RECIPES
JUMBO CROUTONS – WITH GLUTEN FREE, DAIRY FREE AND EGG FREE OPTIONS
DAIRY FREE, GLUTEN FREE, PEANUT BUTTER COOKIES
Here are some great resources for Gluten Free eating!
Eat Happy: Gluten Free, Grain Free, Low Carb Recipes Made from Real Foods For A Joyful Life
Gluten-Free Classic Snacks: 100 Recipes for the Brand-Name Treats You Love (Gluten-free on a Shoestring)
The Low-Oxalate Anti-Inflammatory Cookbook: 75 Gluten-Free, Nut-Free, Soy-Free, Yeast-Free, Low-Sugar Recipes to Help You Stress Less and Feel Better
The Easy Gluten-Free Cookbook: Fast and Fuss-Free Recipes for Busy People on a Gluten-Free Diet
201 Gluten-Free Recipes for Kids: Chicken Nuggets! Pizza! Birthday Cake! All Your Kids' Favorites - All Gluten-Free!
Gluten Is My Bitch: Rants, Recipes, and Ridiculousness for the Gluten-Free
Sweet Laurel: Recipes for Whole Food, Grain-Free Desserts: A Baking Book 
Sweet Cravings: 50 Seductive Desserts for a Gluten-Free Lifestyle [A Baking Book]
Let Us All Eat Cake: Gluten-Free Recipes for Everyone's Favorite Cakes [A Baking Book] 
Clean Desserts: Delicious No-Bake Vegan & Gluten-Free Cookies, Bars, Balls, and More