Christmas
Dairy-Free, Gluten-Free, Peanut Butter Christmas Cookies
By |
It's no secret that my stomach and I haven't always been best of friends. For the past 4 years I've had to cut out dairy and gluten in order to soothe my stomach and digestive system. Overall, the pros far outweigh the cons.
Except when it comes to the holidays.
All of the amazing food. The breads. The COOKIES!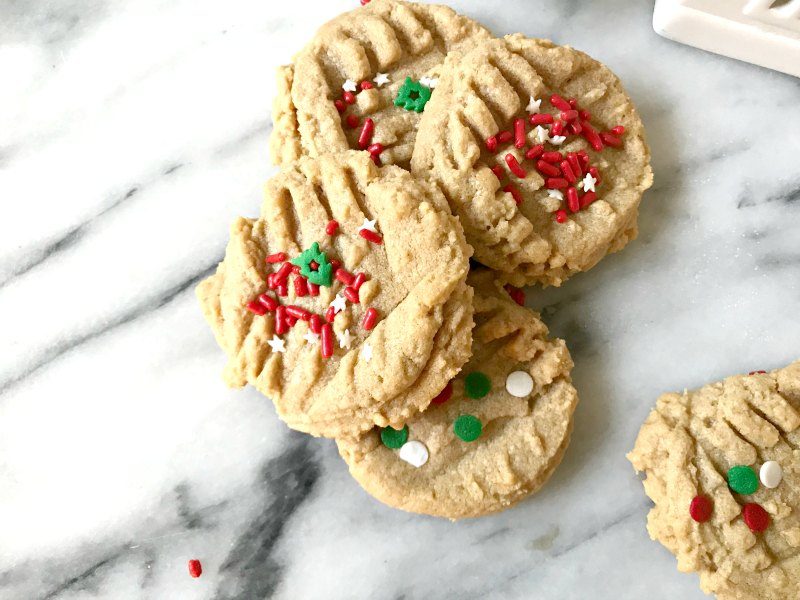 It turns out that I'm not alone in my dietary struggles. So I'm teaming up with Med-IQ to share this amazing cookie recipe for those of us who have to avoid dairy or gluten. Med-IQ is an accredited medical education company that provides an exceptional educational experience for physicians, nurses, pharmacists, and other healthcare professionals.
I'm also going to share more information about IBD, or inflammatory bowel disease—disorders of the digestive tract characterized by long-term (chronic) inflammation. Although I don't have IBD, more than 1.6 million people were treated for it in 2015. And 5% of those were kids.
That's a lot!
Before we talk about the signs and symptoms of IBD—and what to do if you think you may have it—let's talk more about these cookies.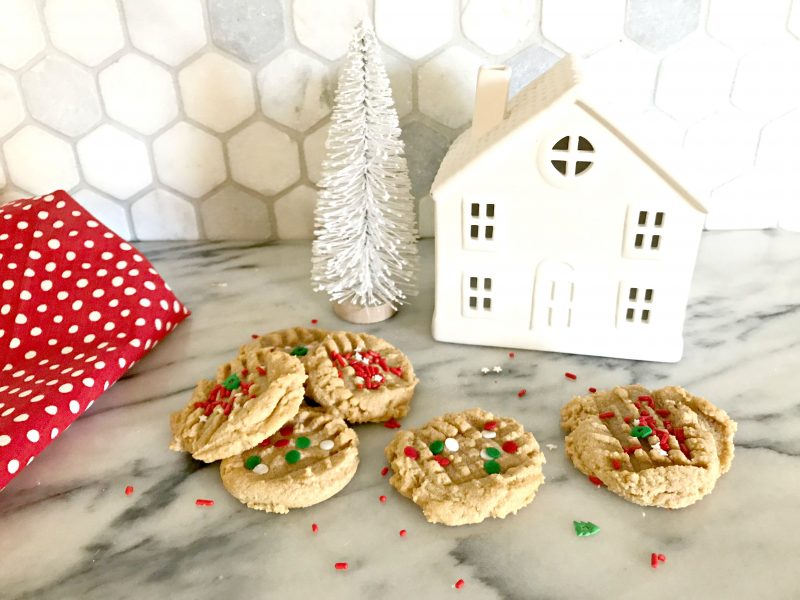 They're so good, and they take about 12 minutes TOTAL to make. Yes, that includes bake time. And there are only three ingredients.
Yes, I said THREE.
I bake them because they're gluten and dairy free, but I have several friends who use the recipe because it's so fast and simple and great to make with kids. And—you know—because the cookies taste so good.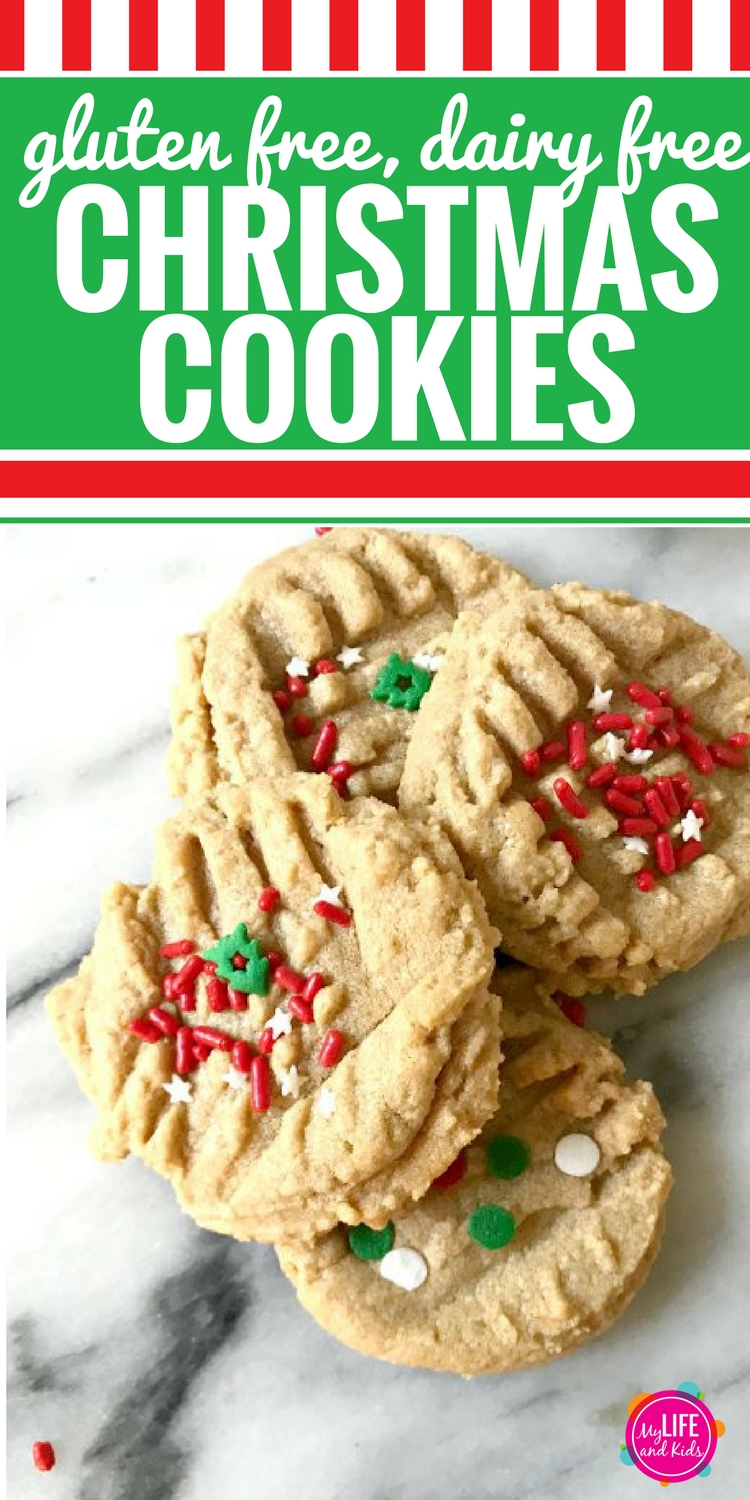 You'll never find cookies that are easier to make. These are so simple that I'm even bringing them to a holiday cookie exchange later this month.
INGREDIENTS
1 cup white sugar
1 cup peanut butter
1 egg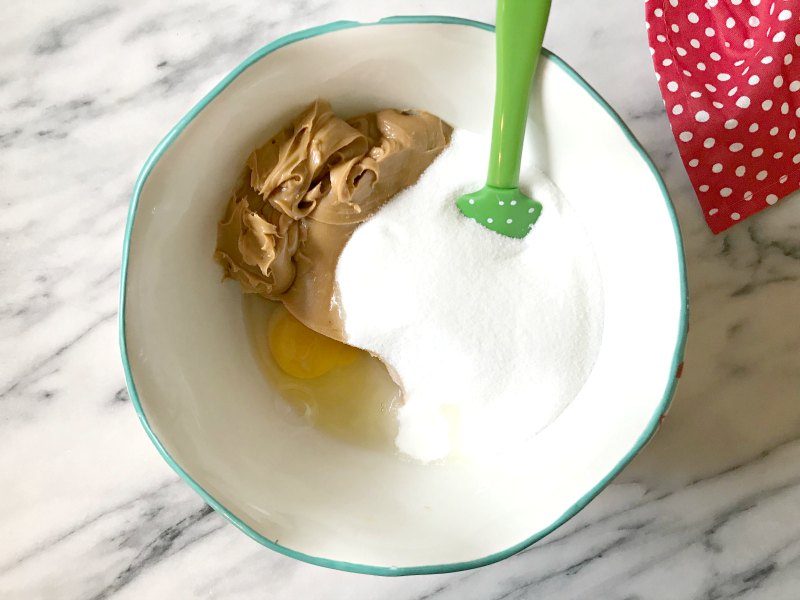 SEE? I told you this was ridiculously easy.
Mix all three ingredients together and drop them by the spoonful onto a cookie sheet.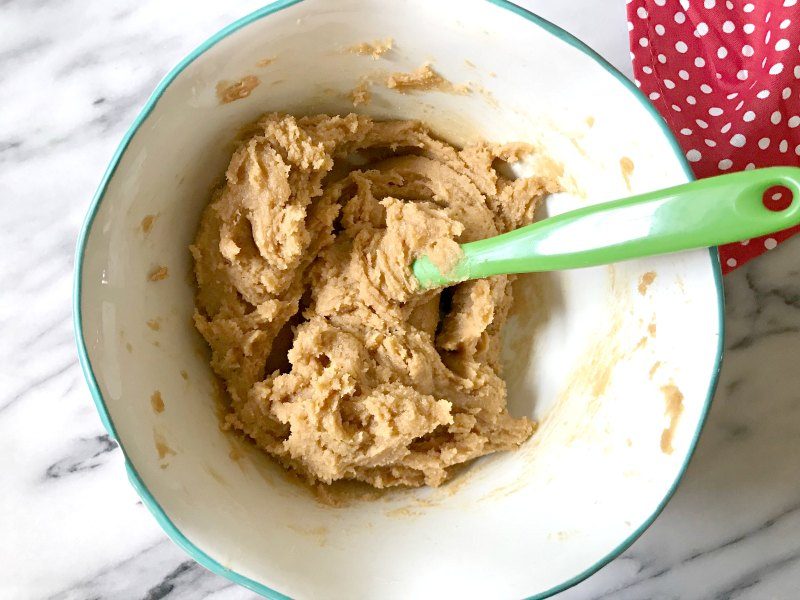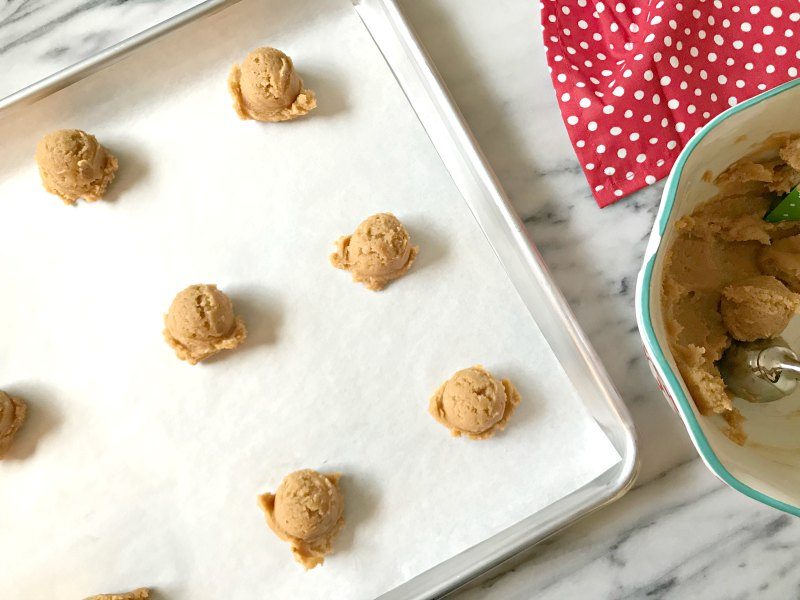 Flatten them with the back of a fork, and add the holiday sprinkles of your choice.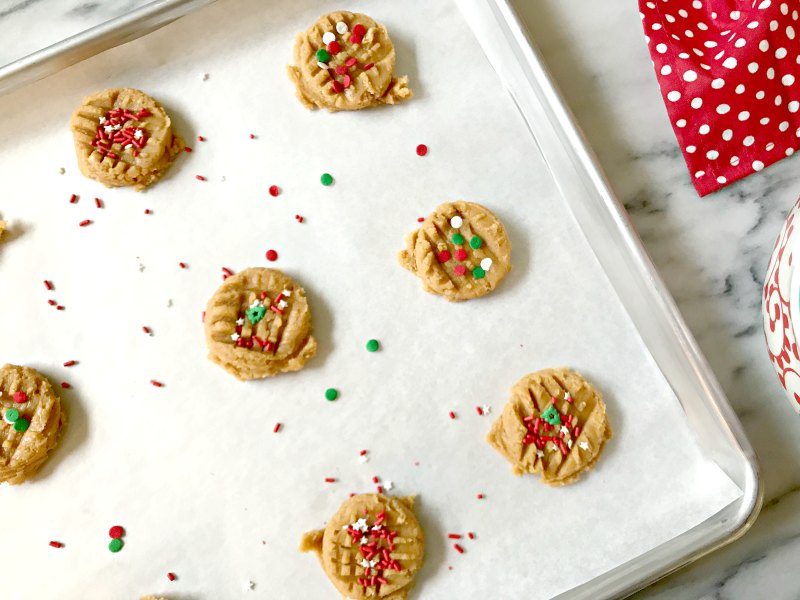 Bake them at 350ºF for 8 minutes.
AND ENJOY!
Okay, let's get back to talking about IBD. I'll sprinkle in some more pretty pictures of these Christmas cookies just in case you feel uncomfortable talking about diarrhea.
WHAT YOU NEED TO KNOW ABOUT IBD
Here's the thing. Having digestive problems isn't just about spending all your time in the bathroom. It can seriously impact your overall well-being, your relationships, your self-esteem. And if you're a kid—well—I think we can all agree that those things are just compounded.
The two most common types of IBD are Crohn's disease (CD) and ulcerative colitis (UC). The main difference between these two?
CD: inflammation affects the entire digestive tract
UC: inflammation affects only the large intestine (colon)
Are you still with me? Here's another cookie picture to keep you going.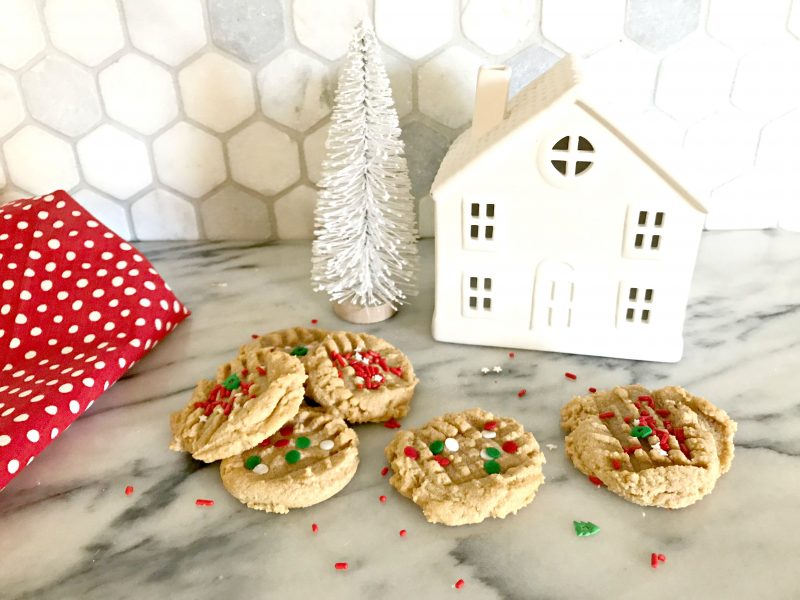 IBD RED FLAGS
IBD is more than just feeling like you ate too much at Thanksgiving dinner. Here are a few signs that you need to get to a doctor:
Rectal bleeding
Diarrhea that wakes you up in the night
Weight loss (defined as 5% of body weight)
Fever
Inflammation in other parts of the body other than the GI tract—including arthritis, ulcers of the mouth, joint pain, or inflammation of the eye
WHAT TO KNOW ABOUT IBD TREATMENT
If you are facing a diagnosis of IBD, the good news is that there is a treatment plan that can help to manage (or even eliminate) your symptoms.
The goals of IBD treatment are to:
Heal the inflammation of the bowel wall to eliminate symptoms
Prevent additional bowel damage that could lead to more-severe complications
 Improve quality of life
In recent years there has been a shift in how IBD is managed—in favor of more-aggressive treatment from the start. A more-aggressive approach to treatment:
Reduces repeated courses of steroids
Starts treatment right away with immunomodulators or biologic agents that induce and maintain remission, heal the bowel wall, and reduce surgeries and hospitalizations
Certain foods and beverages can aggravate symptoms, so avoiding them (especially during a flare-up) may alleviate some IBD symptoms.
Limit dairy products
Try low-fat foods
Take care with fiber
Avoid spicy foods, alcohol, and caffeine
Are you still with me? You're doing great! Here's another cookie picture.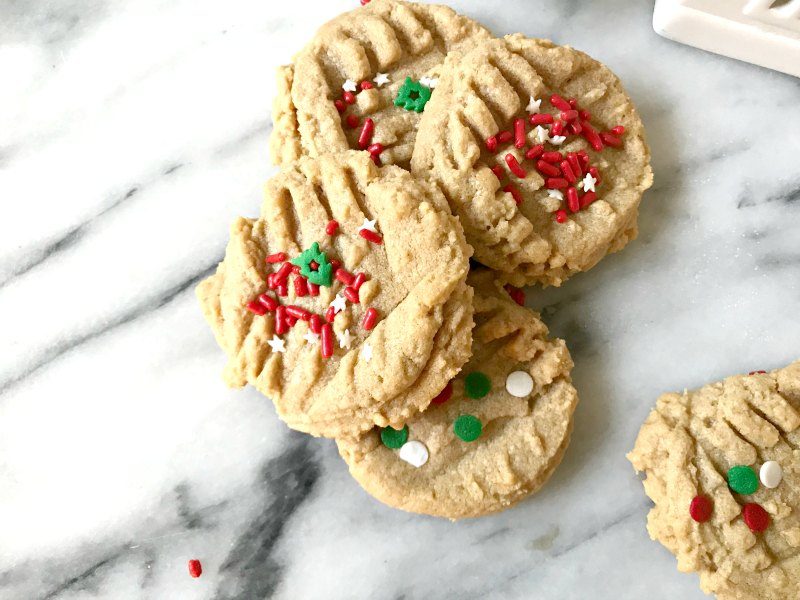 HOW TO GET MORE ENGAGED IN YOUR CARE AND BE AN EFFECTIVE ADVOCATE FOR YOURSELF OR YOUR CHILD:
Be honest with your doctor about your symptoms and whether the medication you are on (if you are taking one) is alleviating symptoms for you
Be prepared for doctor appointments

Be aware of any pre-appointment restrictions
Write down symptoms
List all medications
Take a family member or friend along
Write down questions to ask the doctor

Track your symptoms using an app called GI Buddy
Engage with other folks with IBD in virtual or real-life support groups
LEARN MORE ABOUT IBD
I recently had the opportunity to speak with Stephen Hanauer, MD, Professor of Medicine at Northwestern University Feinberg School of Medicine and Medical Director of the Digestive Health Center, Northwestern Medicine, about IBD. You can watch our entire discussion in the video below.
These links are being provided as a convenience and for informational purposes only; they are not intended and should not be construed as legal or medical advice nor are they endorsements of any healthcare provider or practice. Med-IQ bears no responsibility for the accuracy, legality, or content of the external site or for that of subsequent links. Contact the external site for answers to questions regarding its content.
I was compensated by Med-IQ through an educational grant from Takeda Pharmaceuticals U.S.A., Inc. to write about the signs and symptoms of inflammatory bowel disease. All my opinions are my own.