Every October, we carve pumpkins with my husband's brother and our sister-in-law.
Every October, I get called out for carving a traditional Jack-O-Lantern. You have to have the classic, right? Everyone else opts for a Dr. Seuss character, scary creature, or something clever and funny.
This October, I might just bring paint and glitter to our annual pumpkin carving get-together. No more traditional Jack-O-Lantern!
I'm loving these no-carve pumpkin decorating ideas.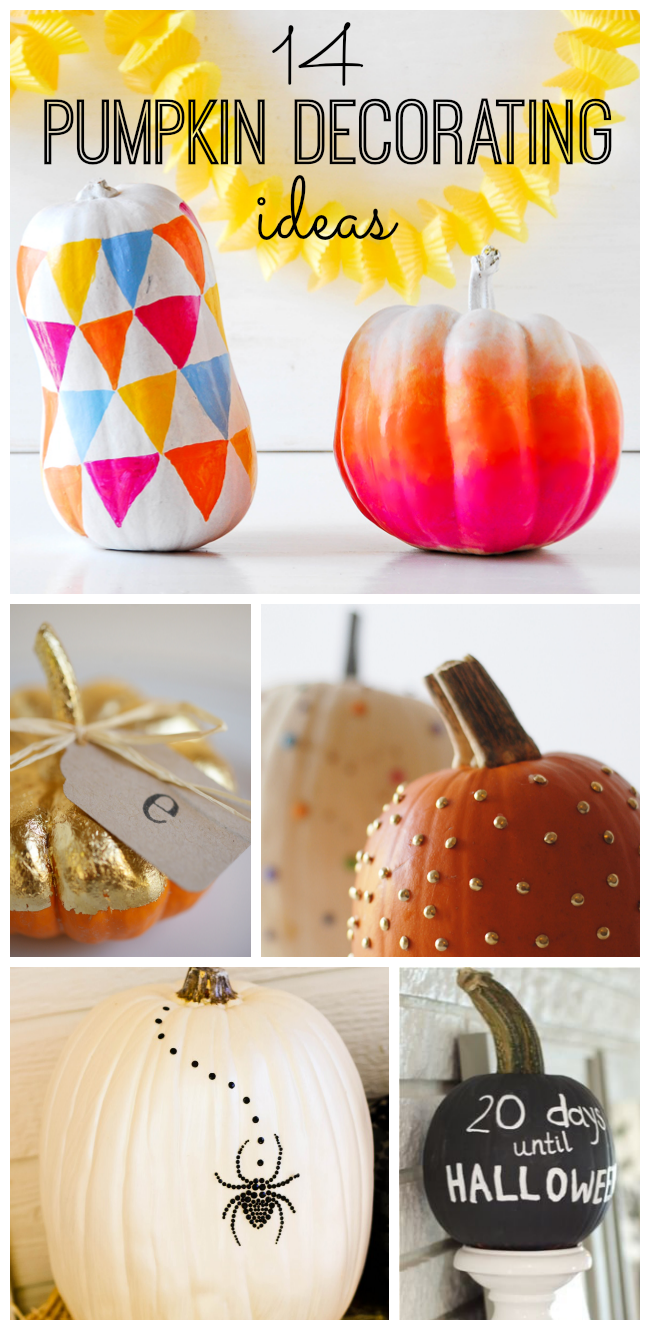 14 Pumpkin Decorating Ideas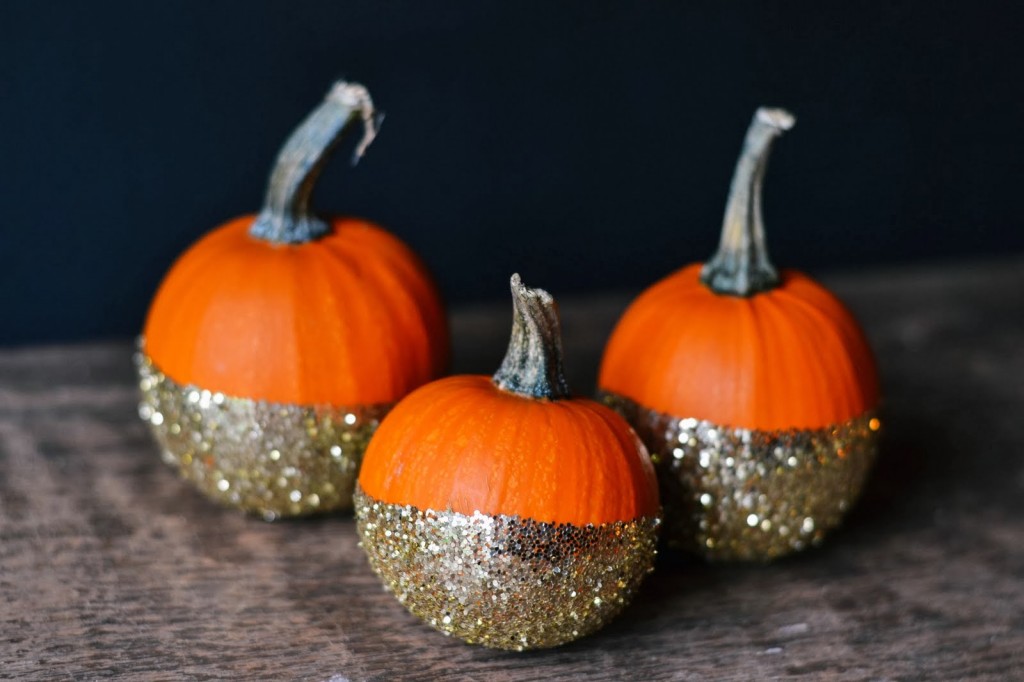 1. Glitter Dipped from p.s. heart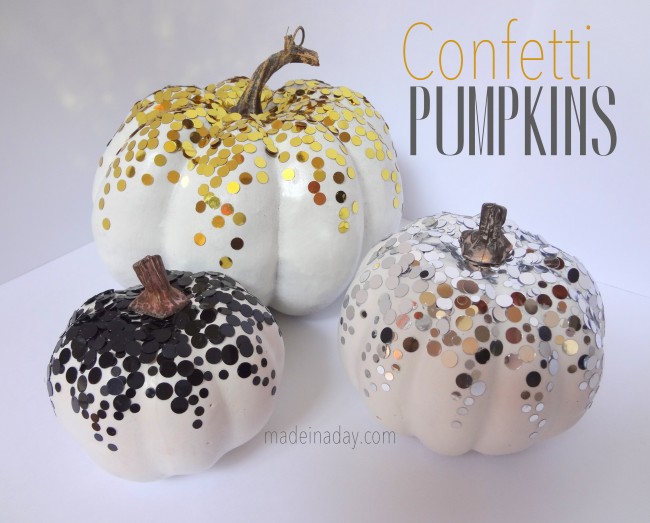 2. Confetti from Made In a Day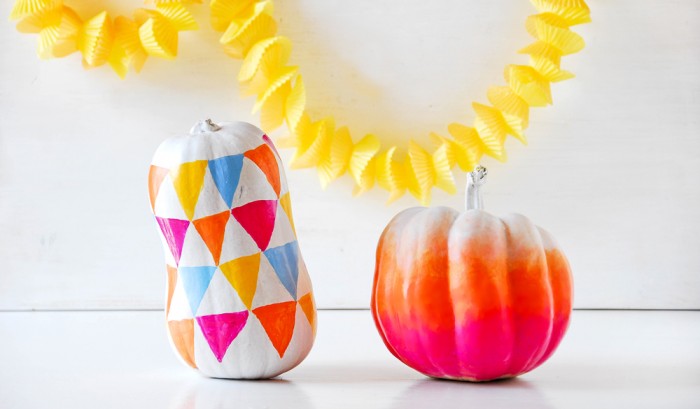 3. Ombré & Triangle from Funkytime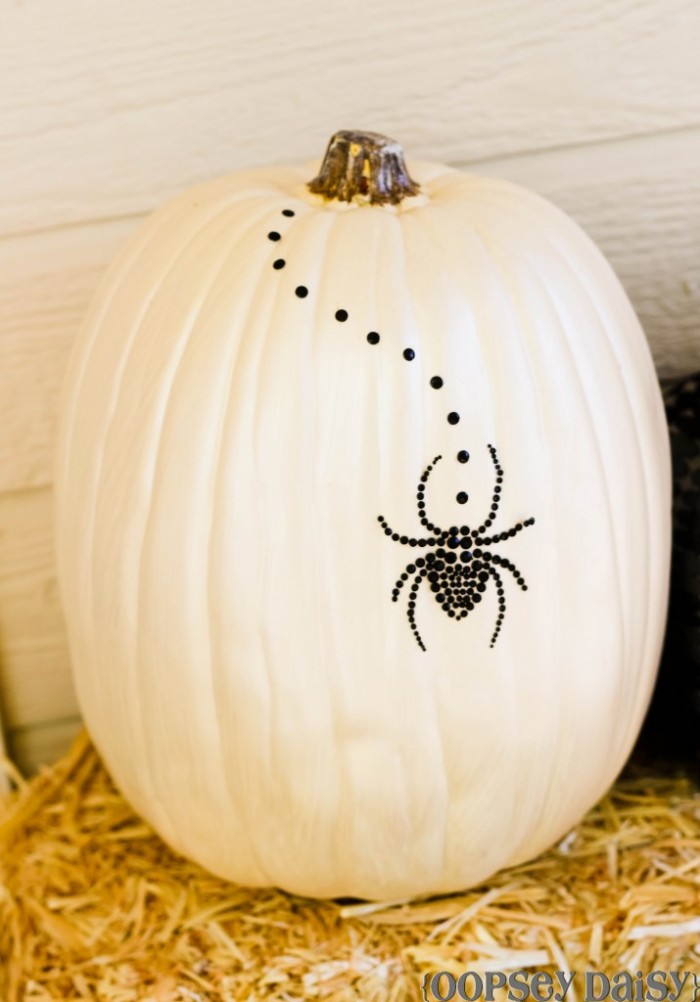 4. Gem Spider from Oopsey Daisey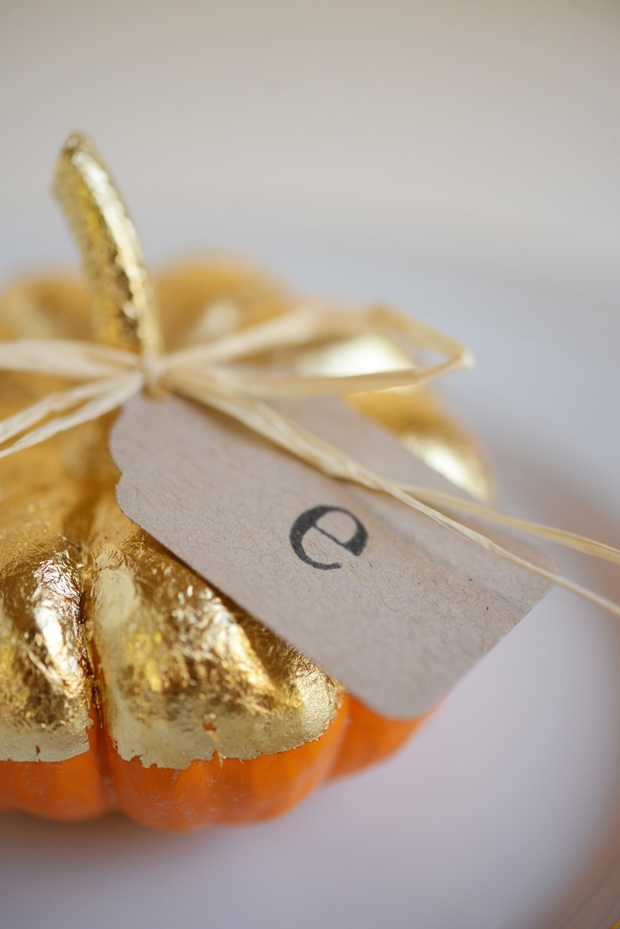 5. Gilded from Cupcakes & Cashmere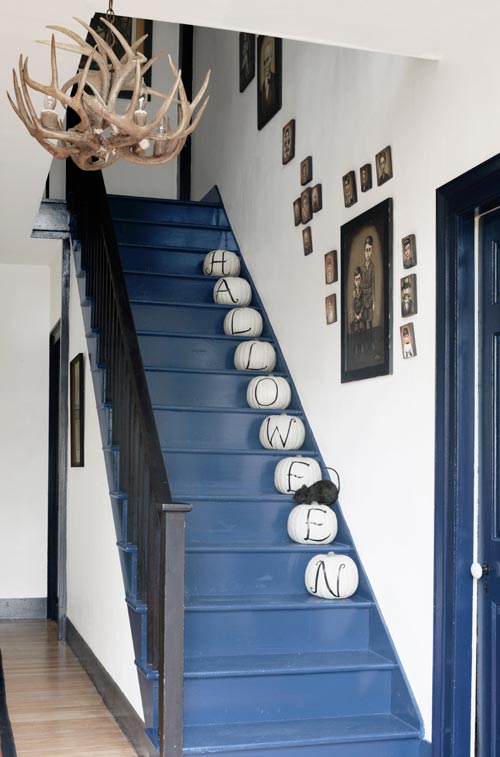 6. Stairway Message from Country Living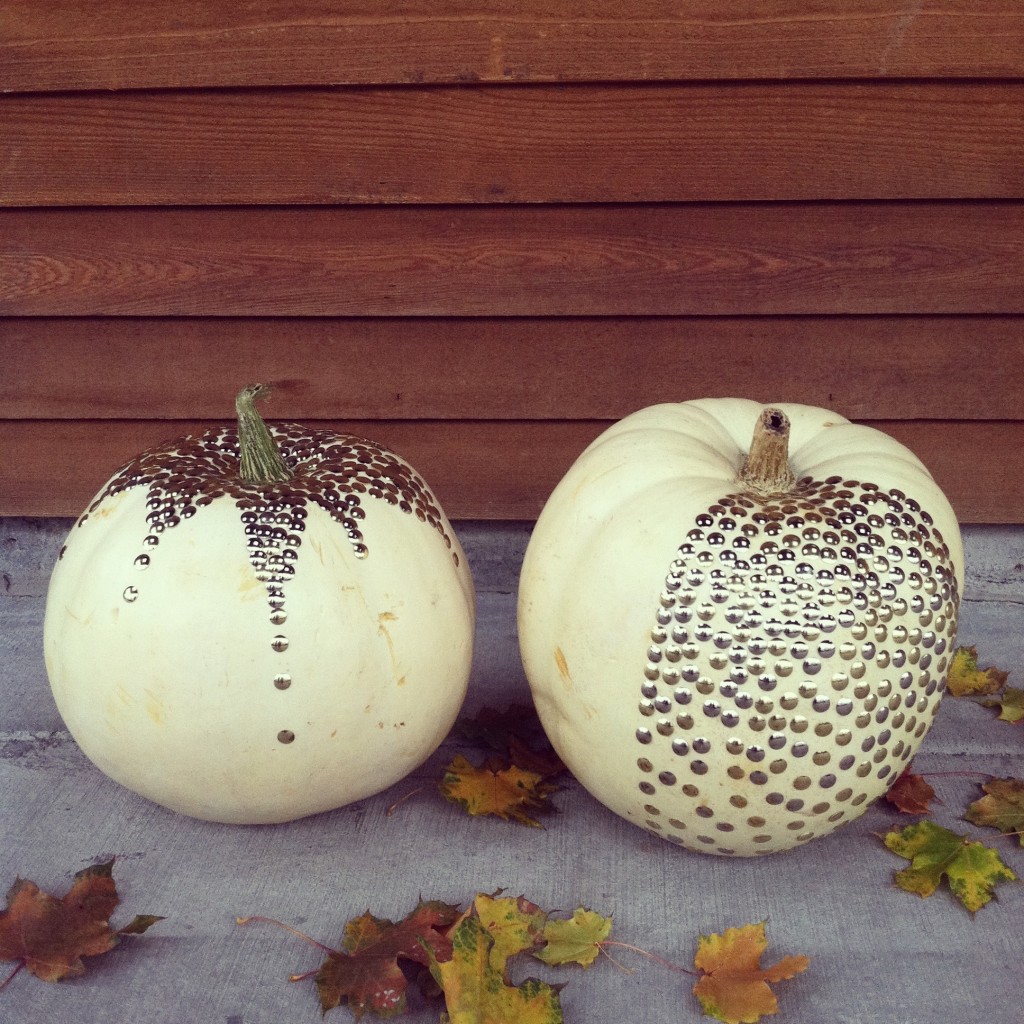 7. Thumbtack Art from Kelli Trontel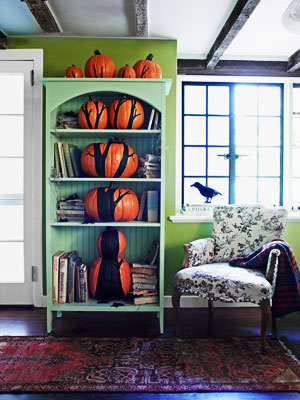 8. Bookshelf Tree from Country Living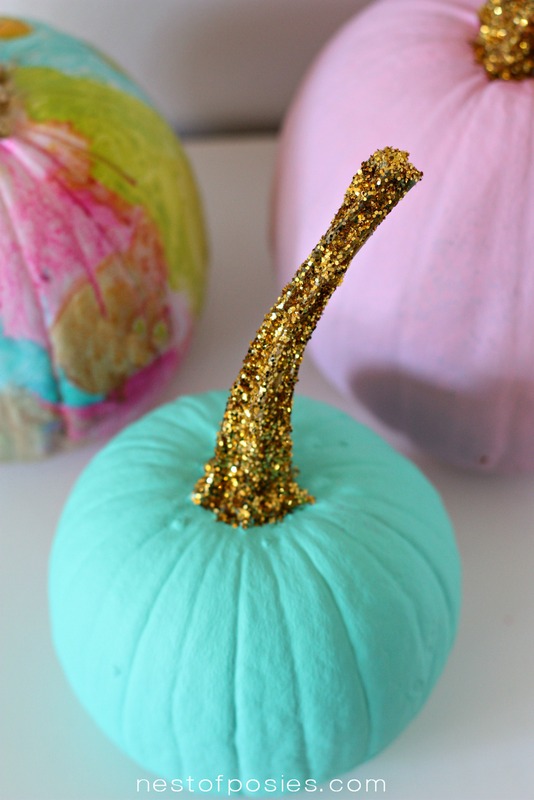 9. Watercolor & Glitter from Nest of Posies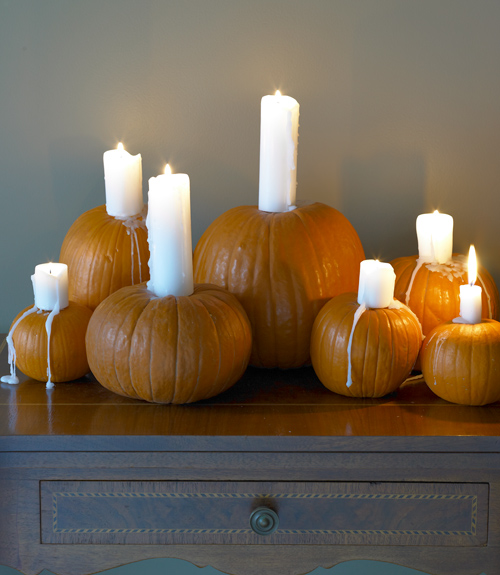 10. Candleholders from Woman's Day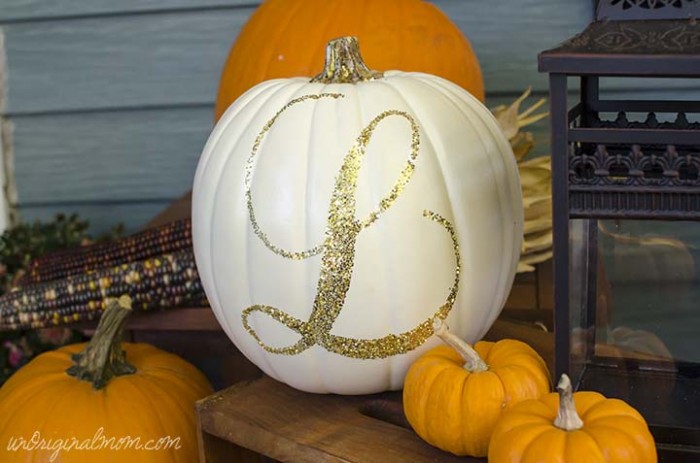 11. Glitter Monogram from unOriginal Mom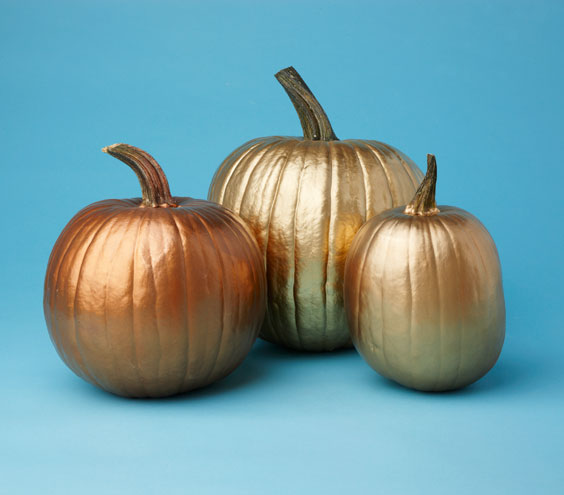 12. Metallic Paint from Real Simple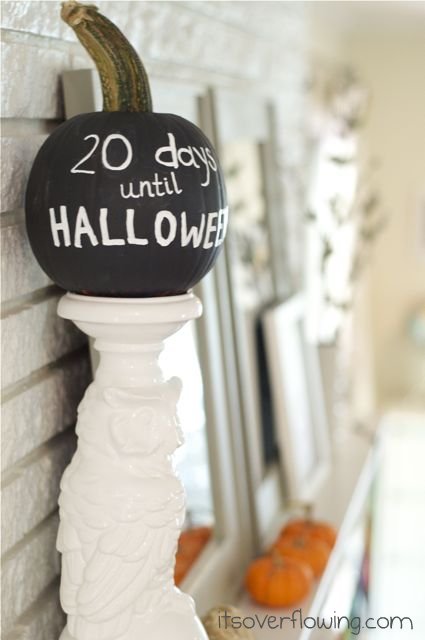 13. Chalkboard Paint from It's Overflowing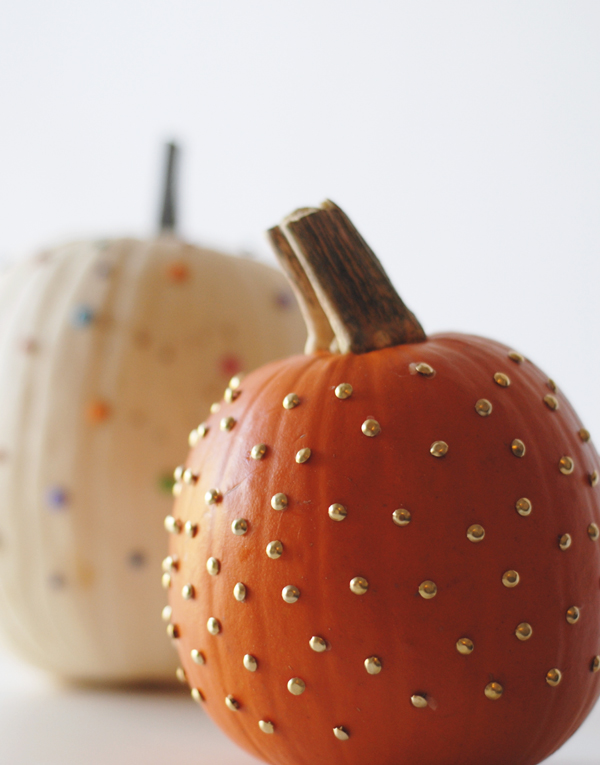 14. Studded from A Subtle Revelry
Which do you prefer: carving or decorating?
For more inspiring craft projects, be sure to follow our My Life & Crafts board on Pinterest.
Follow My Life and Kids's board My Life & Crafts on Pinterest.