DIY
DIY Dollar Store Spooky Skeletons
By |
Head to your nearest Dollar Store or Dollar Tree to make these easy DIY skeleton Halloween decorations. Whether you're throwing a party or just decorating your house for Halloween, these cheap painted skeletons work as indoor decor, outdoor decor, or they're the perfect thing to hang on your door. Do a craft project with the kids, or DIY it yourself. And Happy Halloween.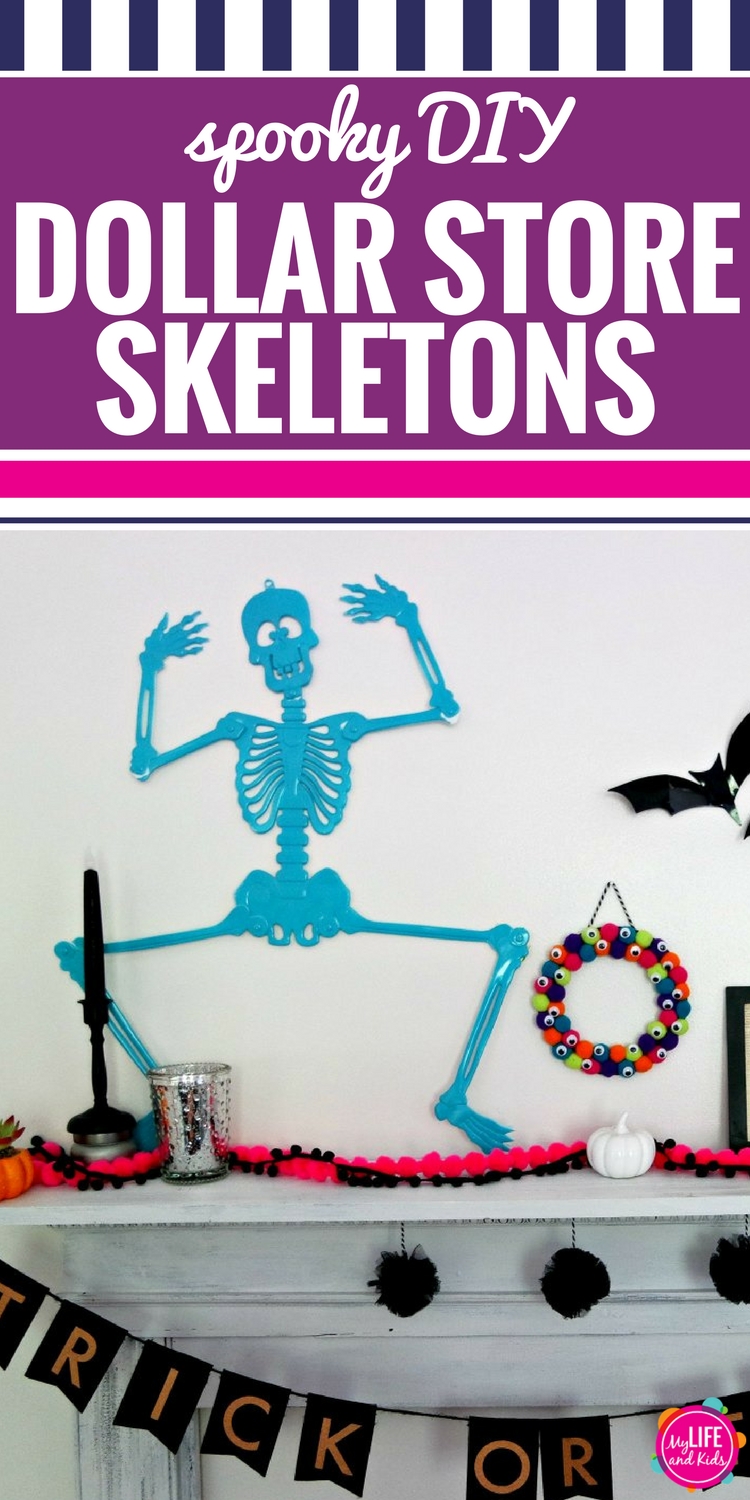 In case you haven't been in awhile, your local Dollar Store or Dollar Tree has some amazing Halloween decor on sale. In my opinion, it's especially perfect with just a few minor modifications.
These super adorable and bright skeletons are super simple to make!
1. Grab a white skeleton (or five) from the Dollar Store. Spoiler alert: They're $1 each!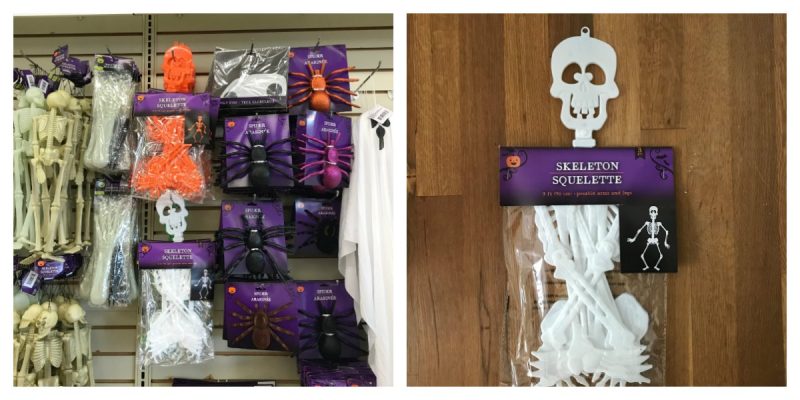 2. Pick up a few cans of spray paint. I recommend pink, gold, and turquoise of course. (I bought them here, here, and here.)
3. Spray paint your skeletons. Preferably outside. Let them dry.
4. And then MAKE THEM DANCE!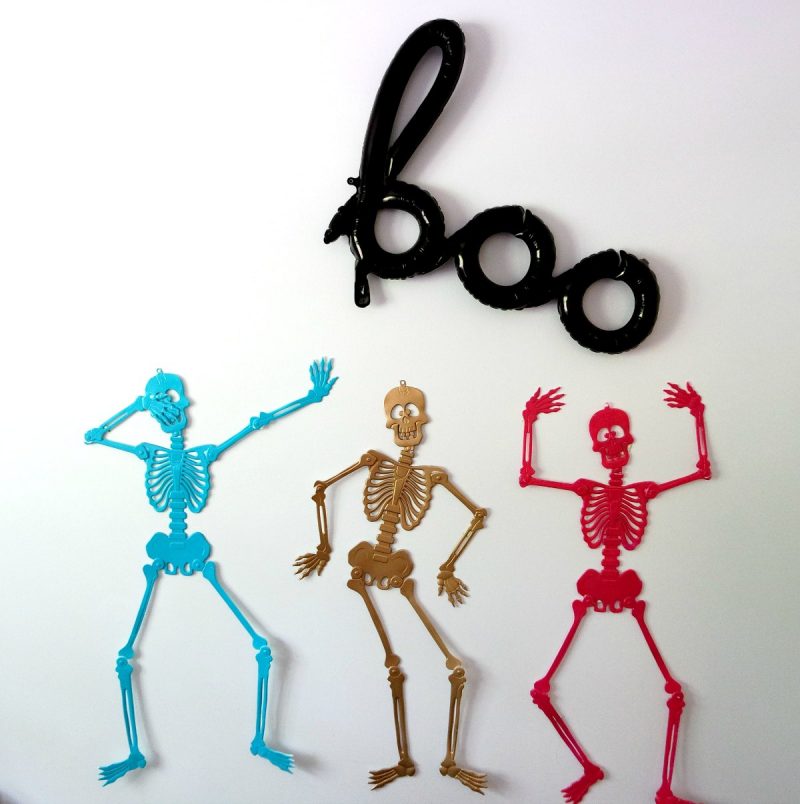 Yes, that is a skeleton doing the dab. Glad you asked…
You can hang them just about anywhere. Like next to the television.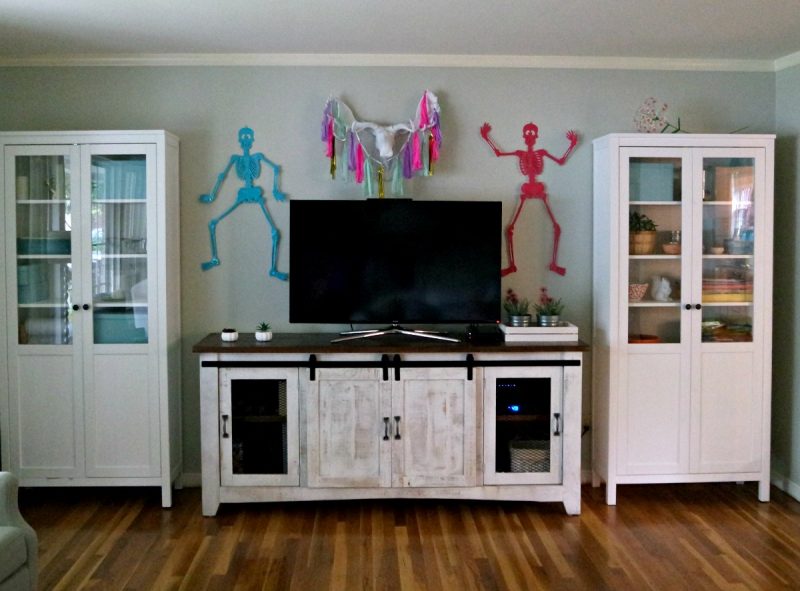 Or on the mantle.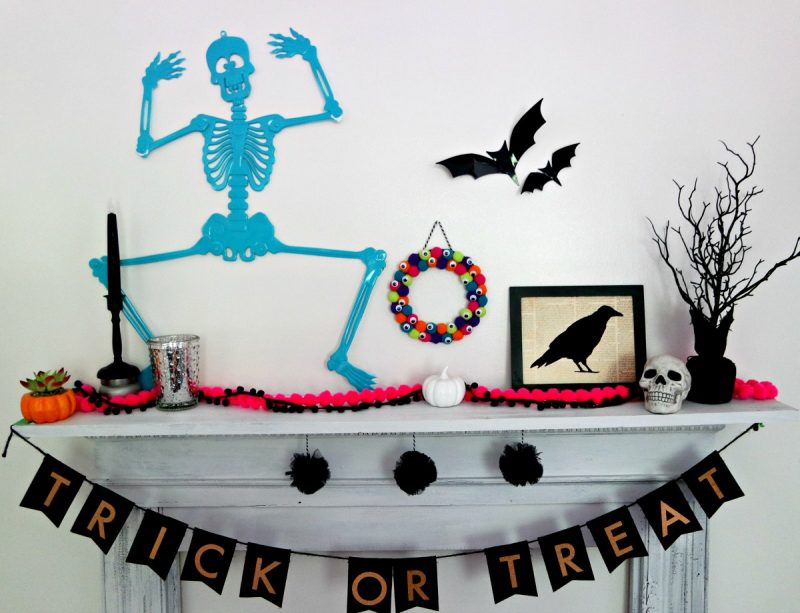 Or on your front door.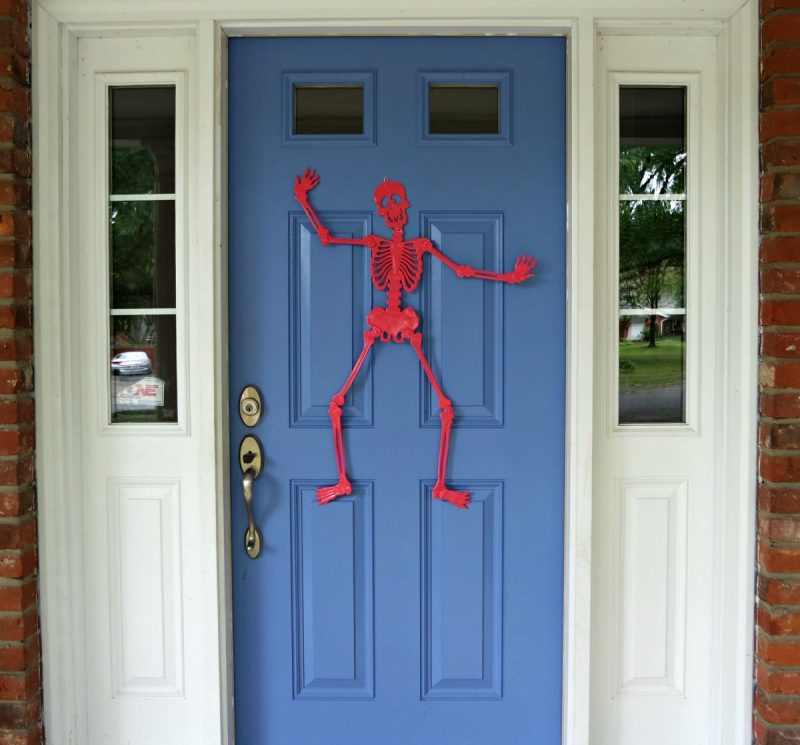 Or – anywhere that needs a pop of Halloween fun!
See? I told you these were easy!
FYI – this post contains affiliate links.