Your slow cooker can be your best friend when it comes to planning your next meal when you're eating clean. Healthy barbecue chicken and great soup for dinner - clean eating never tasted this good from a crockpot.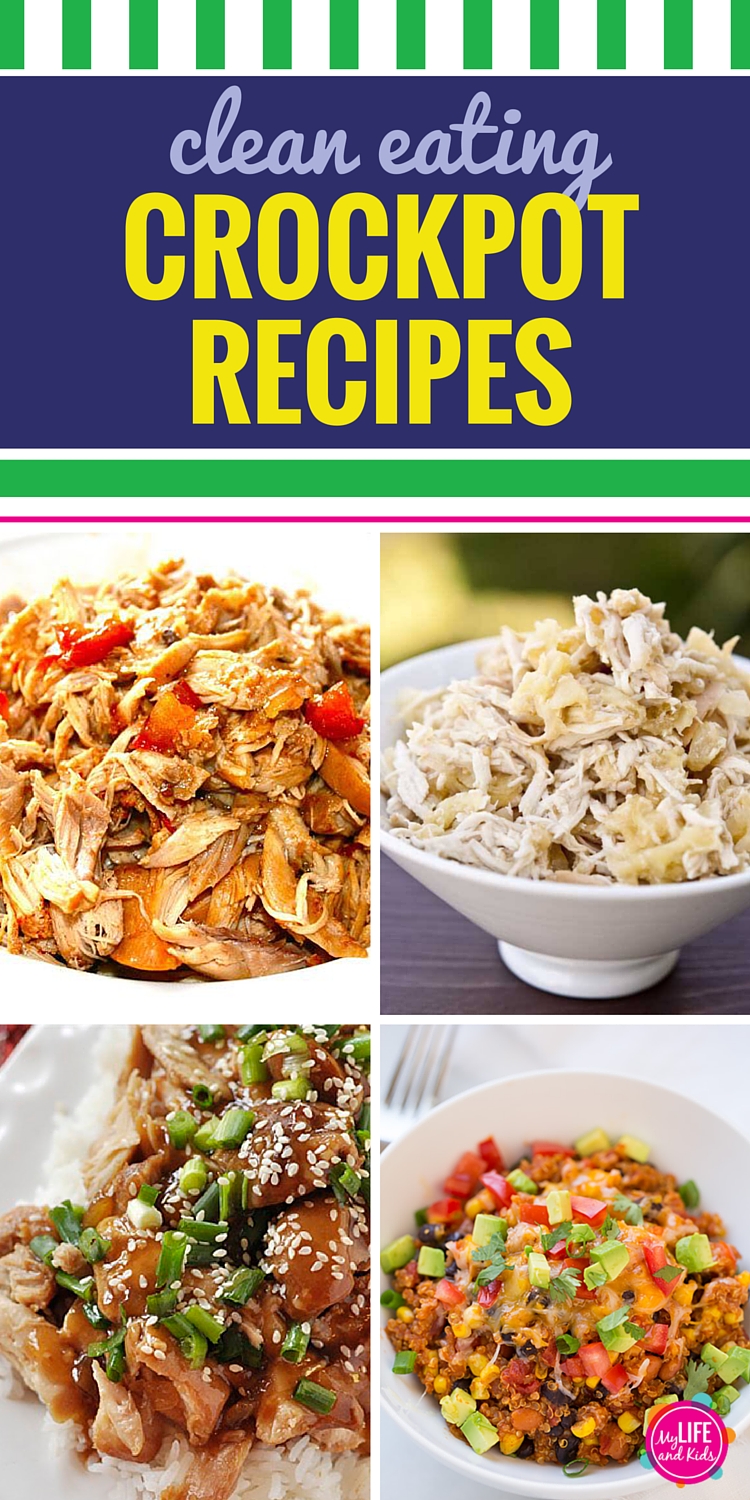 15 Clean Eating Crockpot Recipes
We love White Chicken Chili over here...but I had no idea how unhealthy and full of junk the seasoning packet I always reached for was.  This recipe is full of freshness and robust flavor, all using the spices that we have on hand.  What makes it even more incredible is that the leftovers are amazing and this is super freeze-friendly! Double the batch and save for one of those weeks when the wheels are falling off the bus!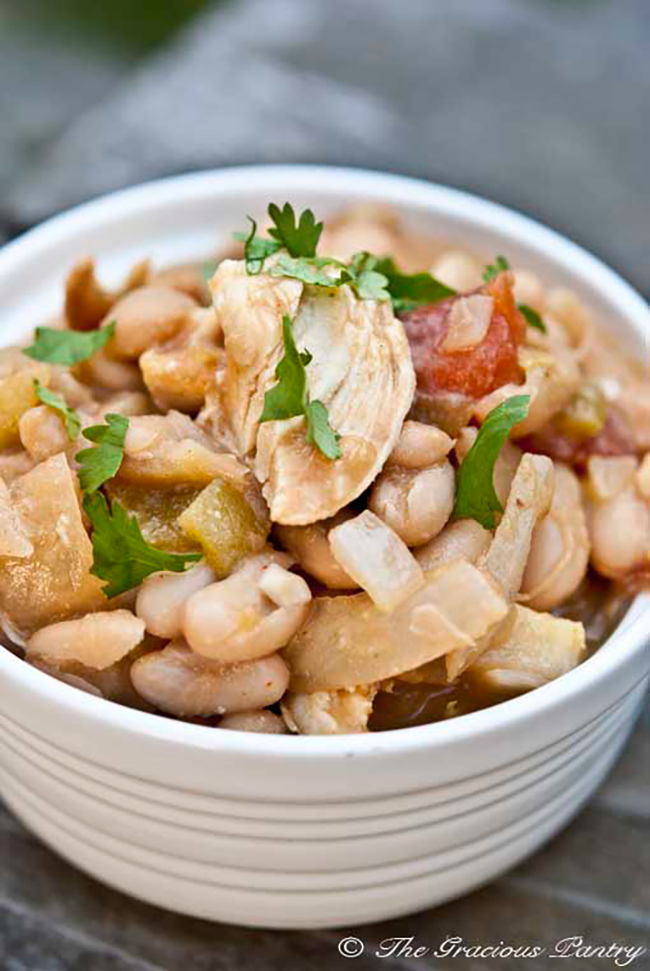 When nothing but that classic Italian Wedding soup will do, add this recipe to your rotation. Clean Eating has never tasted so, so, so ITALIAN WEDDING! With fresh, simple ingredients, this soup can become your new guiltless obsession for the whole family. Low in sodium, but bursting in taste, Skinny Slow Cooker Kale and Turkey Meatball Soup will dazzle your tastebuds and warm your heart with the nostalgia of all things home.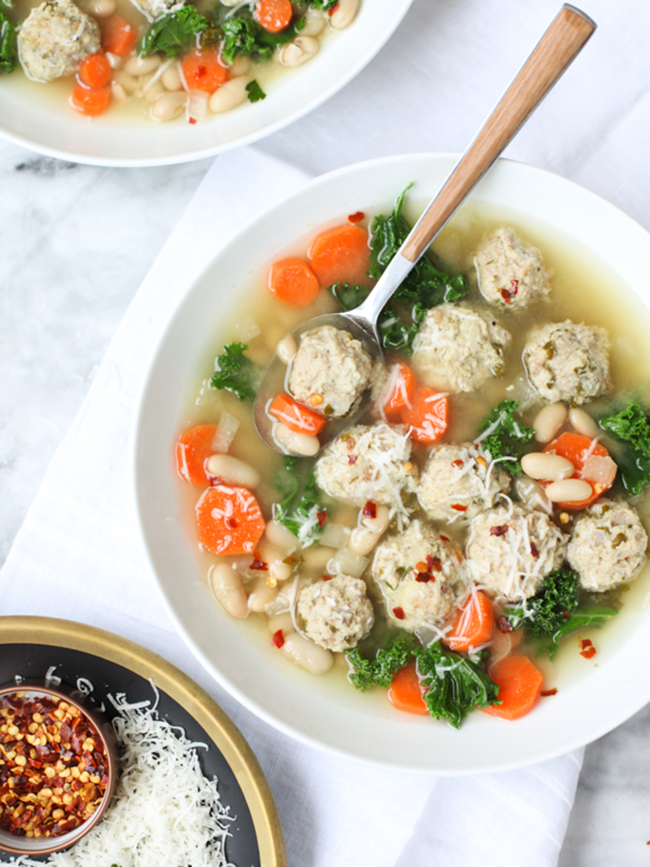 Every now and again I come across a recipe that could stand alone as a main dish -or- brilliantly compliment any meal as a side dish. Crockpot Quinoa & Vegetables fulfills all the needs, and can be modified with shredded chicken or garnished with fresh salsa and wrapped in a tortilla! Any way you choose to pour love into this recipe, know that it will become a standard go-to on those busy weeks when everyone needs a boost of all things healthy and supple.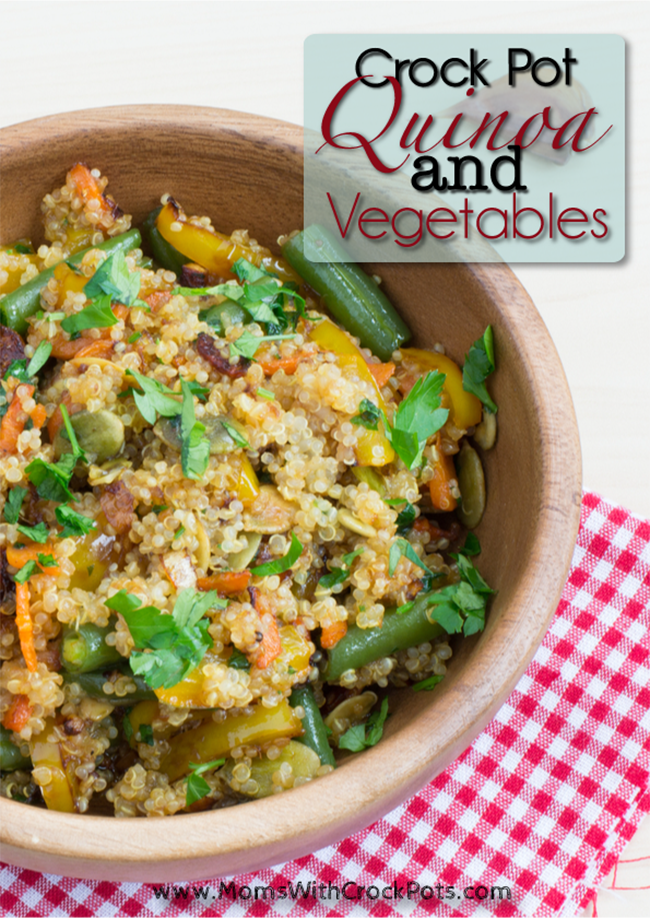 Instead of reaching for a take-out menu, we load up the Crockpot with chicken, garlic, honey, and a few other simple ingredients.  This INCREDIBLE Clean Eating Sesame Chicken Crockpot dish will leave your family speechless! While we generally serve it over brown rice, it is so delicious it can stand alone, or be served on a romaine wrap!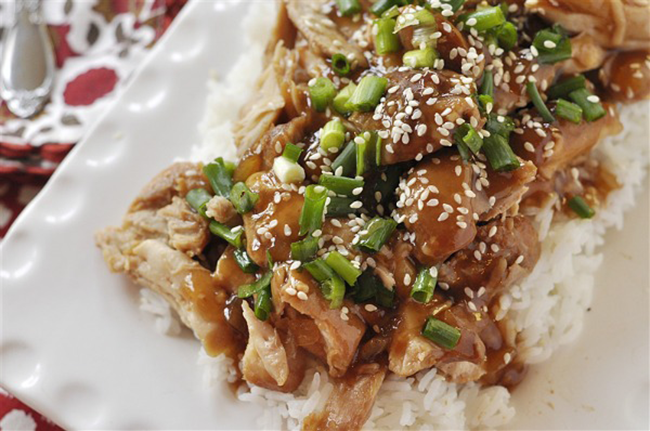 So. Not everyone is a fan of lentils. I confess, it took this outstanding recipe (given to me by my sweet friend) to turn me on to this amazing food. These little guys are loaded with vitamins, protein, iron, and potassium! Clean Eating Slow Cooker Lentil Soup is the perfect addition to your meal plan. It is delicious, easy to make, and packed with nutrients to keep the entire family fueled during the week.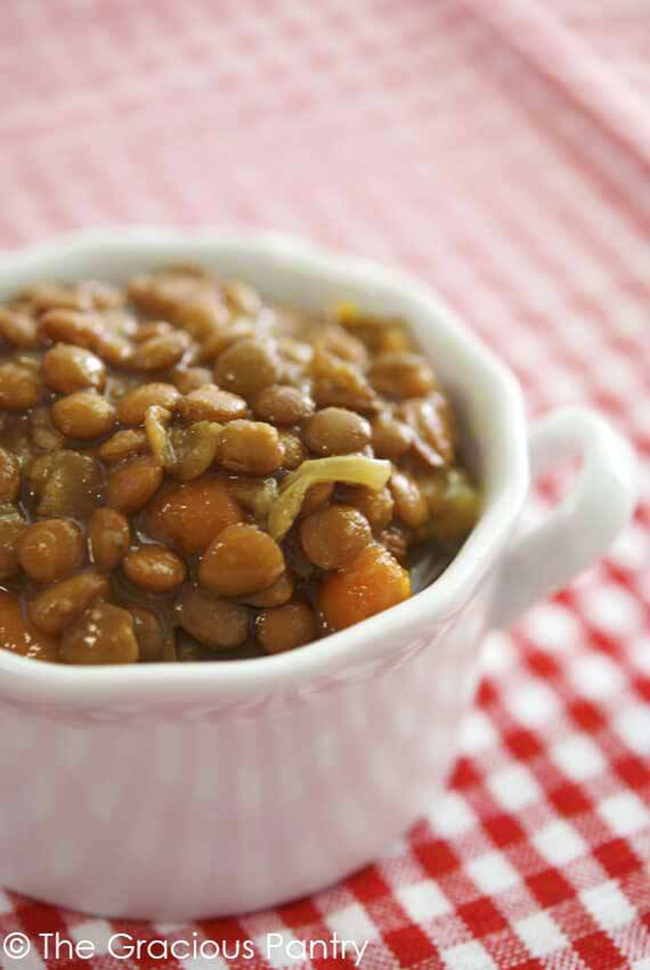 There is not even a single thing that is missing from this dish, in my opinion. Clean Eating Slow Cooker Chicken and Dumplings is a hearty, fulfilling meal that hits the spot and nourishes the mind as much as the body! Easy to make and something my whole family looks forward to eating after a long day.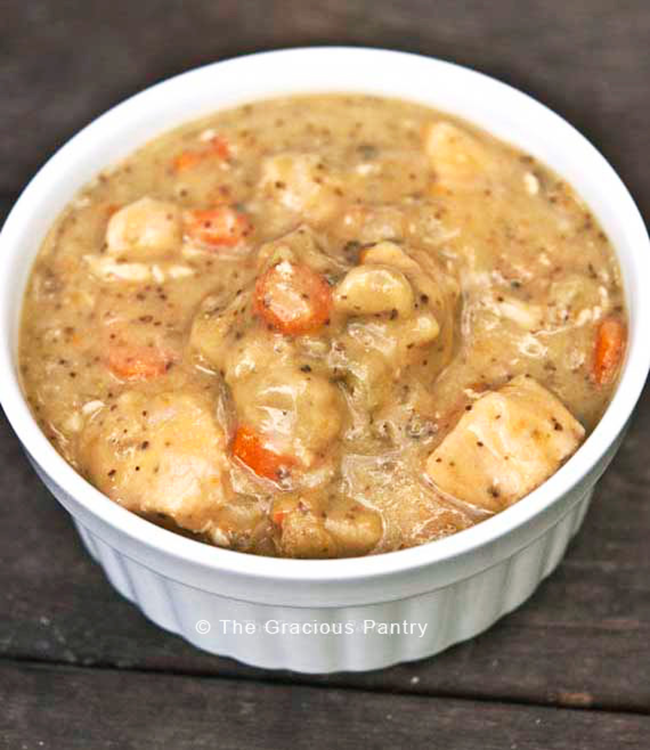 This Clean Eating Slow Cooker Italian Chicken is a super easy meal that you can feel good about feeding to your family. It's packed with fresh ingredients and has enough radiant, bursting flavor that you can eat it alone, over salad, or layered onto your favorite rice.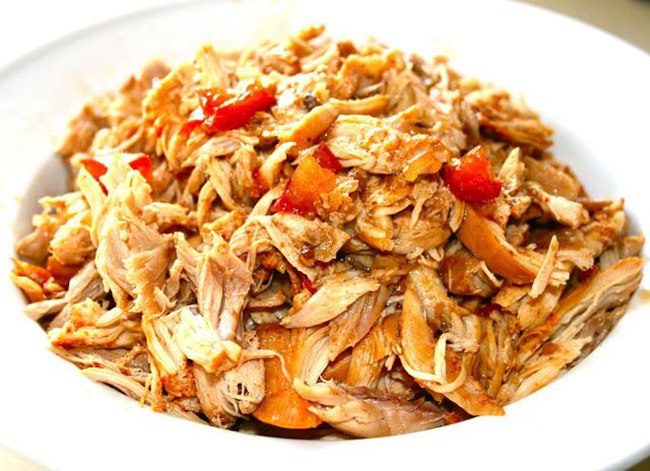 For those times when nothing but a smokey, warm BBQ will do, this is exactly what you need. Clean Eating Crockpot Shredded Barbecue Chicken is a real craving beater and one that you will find yourself adding to the meal routine for your household! Trust me, the entire family will LOVE these barbecue chicken sandwiches.  We like to mix it up and add this succulent BBQ chicken to slider buns or go with a lettuce "bun!" Whatever way you choose to enjoy this delicious dish, it will be a WIN!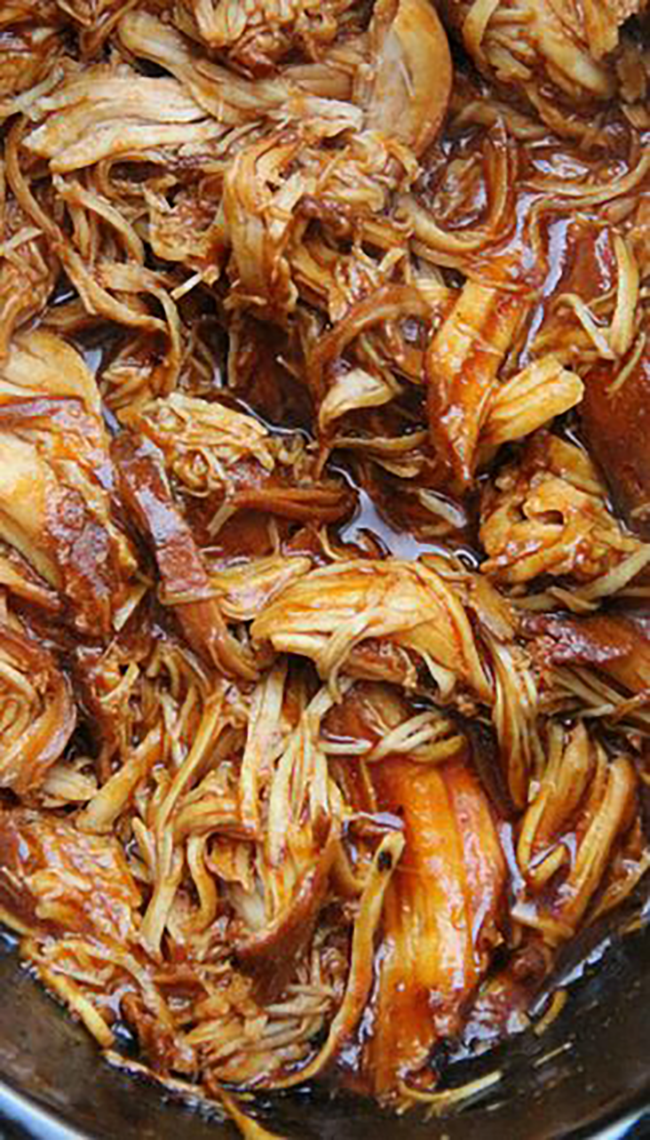 Clean Eating, Low Carb, Crockpot, Gluten Free, Allergy & Paleo Friendly!
We have tried a LOT of meat sauce recipes over the years, but none compare to the hearty, radical flavors in this incredible Crockpot Bolognese Turkey Meat Sauce. This sauce is so delicious, I make a double (ahem...or triple) batch and freeze it for future moments when I need a guaranteed crowd pleaser. Because it is so friendly to all of our eaters - gluten free, low carb, clean eating, allergy cautious, and even PALEO - it really takes the guesswork out of finding that one dish that can hold up and please everyone!
You
Are
Welcome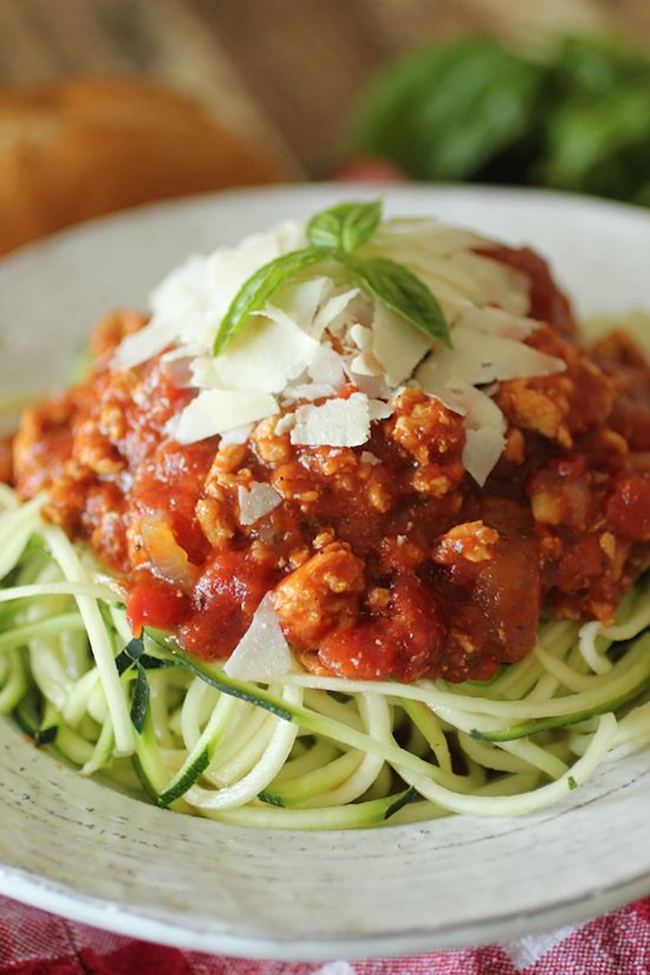 A dump-and-go crockpot recipe that's hearty and packed with veggies! I do not feel a bit ashamed to share that I make this at least three times a month for my family. It is so easy and so incredibly delicious that we will often make it for dinner parties. Because it can easily be "dressed up" (add sour cream, cheese, fresh jalapenó or green onions) it becomes the perfect foundation for both kids and adults.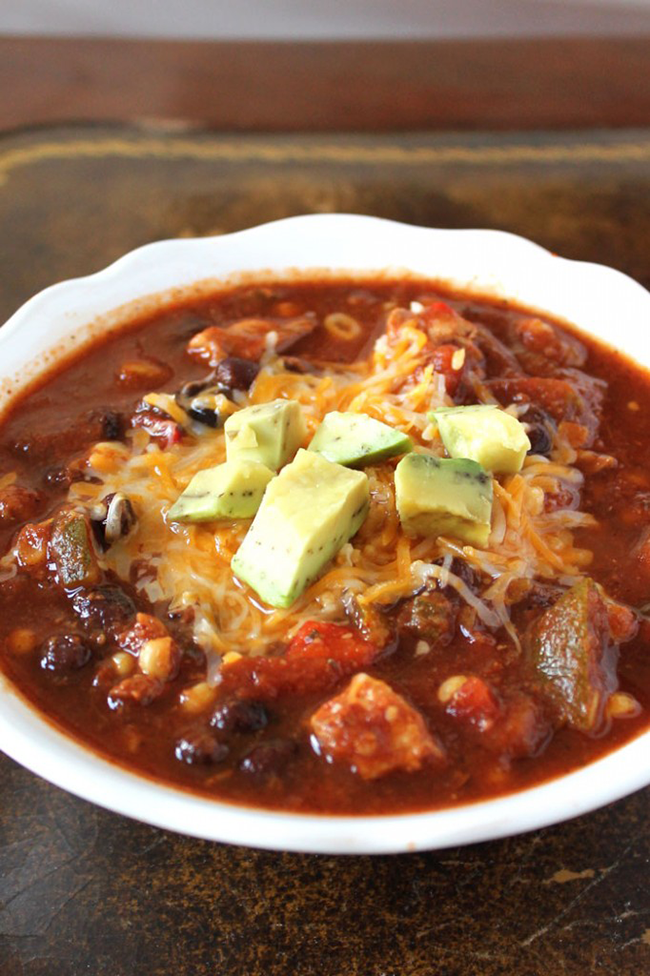 Clean eating is good eating...Especially when you find a winning dish like this! Crockpot Honey Pork and Apples is gluten free, sugar free, and an incredible paleo delight. My kids love it sliced into "steaks," but it is also amazing shredded and added to your favorite bun, wrapped in lettuce, or over rice.
This is the perfect dig-in comfort food for a cold weeknight!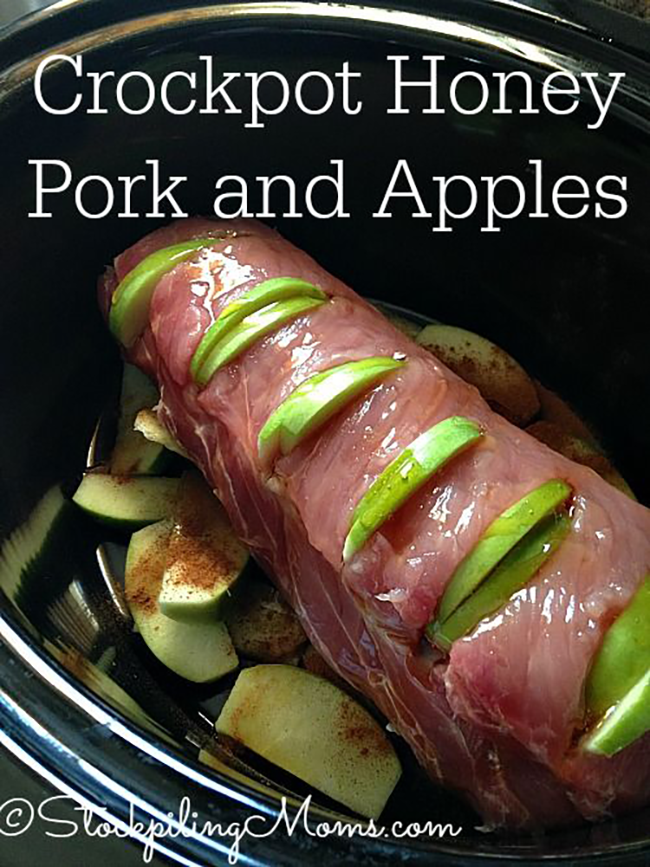 WARNING! Eating this will make it difficult for you to ever consider eating another enchilada bake - ever. Layered flavors and hearty textures are abundant in this deconstructed classic dish. When something can be made so clean - and so healthy - and so simple (thank you, slow cooker!!!),  it is really difficult to imagine why we ever did it any other way.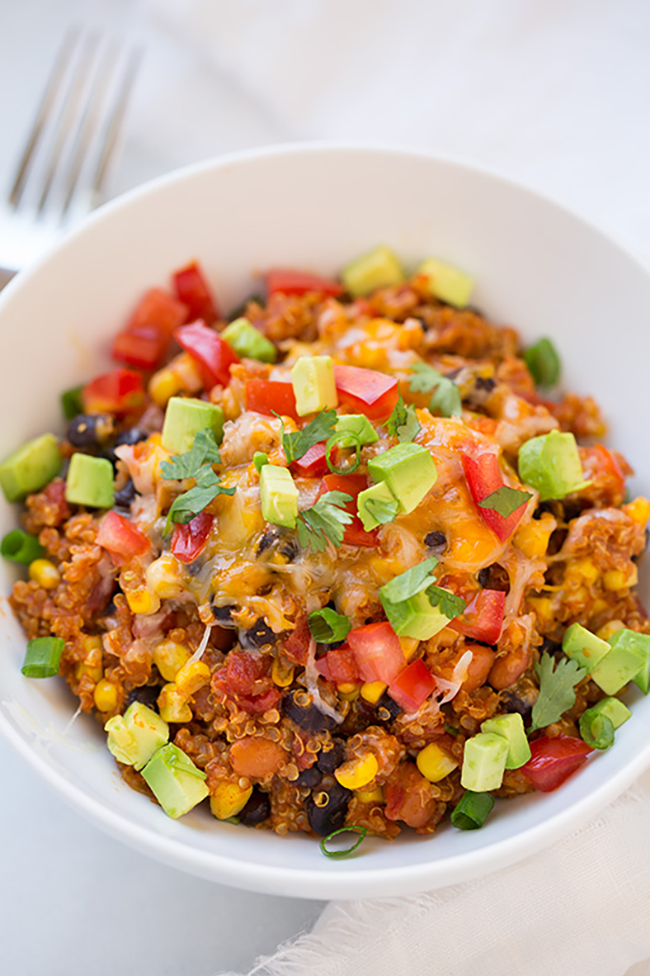 This Crockpot 3 Ingredient Chicken meets all my criteria: delicious, clean, freezer-friendly, simple, and kid approved.
Because the ingredients are so simple and standard - they are things I generally have on hand. What's more magical is that this becomes the most wonderful dish to inspire and nourish my crew on those weekdays when I haven't made it to the grocery store (yet/again). It reminds us that less can absolutely mean:
More delicious
More healthy
More simple
More satisfying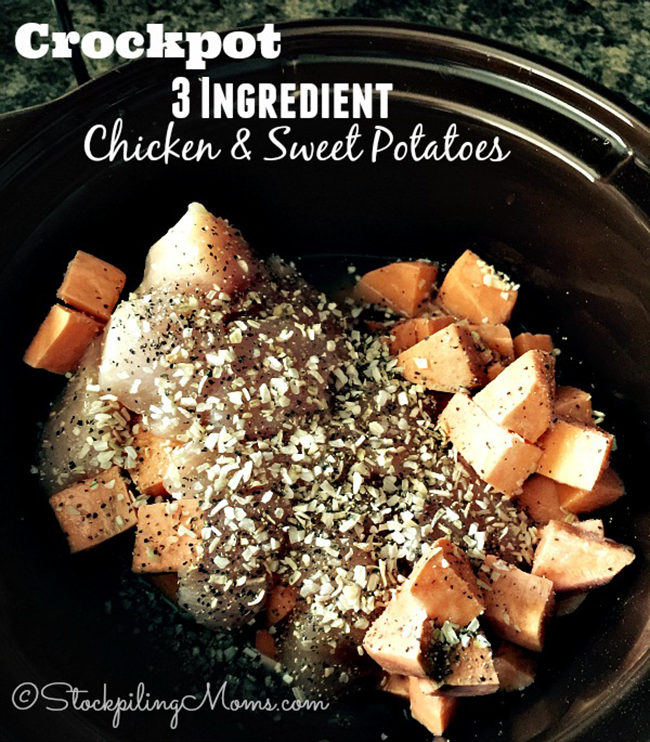 Psst...
How about this? Chicken + pineapple + salsa verde + bell peppers & quinoa. It will taste like you have stood prisoner over a stove all day long to achieve such a perfect harmony of savory and sweet. No one has to know that the slow cooker is your secret weapon!
This is a super easy and satisfying dish that can be eaten alone or served over rice, zucchini or even spaghetti squash!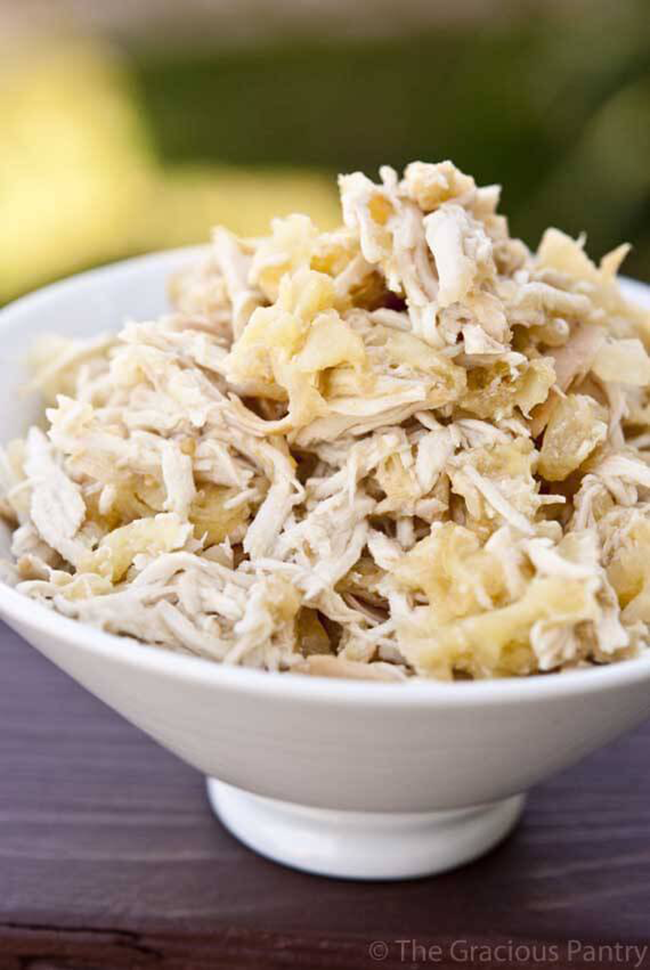 If you are like me, those cool, fall evenings make me yearn for all things curry. This dish is perfection because it has all the feels of a supple curry dish, but without the high sodium, MSGs, sugar and other junk. Clean Eating Slow Cooker Pumpkin Chicken Curry is an amazing opportunity to celebrate clean eating with robust flavors, textures, and spices making it a guaranteed crowd pleaser!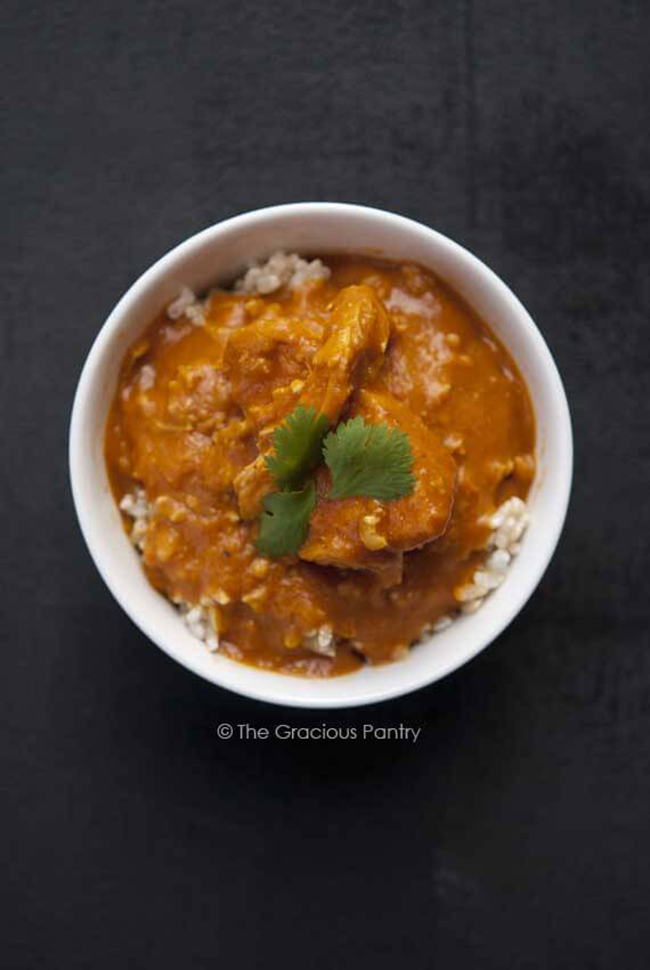 FOR EVEN MORE CLEAN EATING IDEAS, CHECK OUT MY TRIED-AND-TRUE FAVORITES:
Clean Eating for Beginners: 15 Easy Recipes
15 Clean eating recipes for kids
Weight Loss: 15 of the Best Clean Eating Recipes
Clean Eating Dinners: 15 of the Best Recipes 
Clean Eating Desserts: 15 of the Best Desserts
Simple, Healthy Recipes: 15 of My Favorites
Comfort Food Made Healthy! 15 Healthy Italian Recipes
Casseroles: 15 of the Best Healthy Casseroles
15 of the Easiest Healthy Recipes
Cooking for One: 15 of the Best Healthy Recipes Ever
Clean Eating: 15 Healthy Snacks
Still wanting more resources for Clean Eating with your Crockpot? Check out my recommendations:
The Clean Eating Slow Cooker: A Healthy Cookbook of Wholesome Meals that Prep Fast and Cook Slow 
The easy and healthy slow cooker cookbook: incredibly simple prep-and-go whole food meals
Skinny taste fast and slow: knock-out quick fix and slow cooker recipes
skinny taste one and done: 140 no-fuss dinners for your instant pot, slow cooker, air fryer, sheet pan, skillet, dutch oven, and more
Healthy Slow Cooker Cookbook: Fix-and-Forget Recipes using Delicious Whole Food Ingredients
Healthy Slow Cooker Cookbook for Two: 100 "Fix and Forget" Recipes For Ready to Eat Meals
And, I love these (non-crockpot) clean eating cookbooks:
CLEAN EATING MADE SIMPLE: A HEALTHY COOKBOOK WITH DELICIOUS WHOLE-FOOD RECIPES FOR CLEAN EATING
CLEAN EATING FOR BUSY FAMILIES: GET MEALS ON THE TABLE IN MINUTES WITH SIMPLE & SATISFYING WHOLE FOODS RECIPES YOU AND YOUR KIDS WILL LOVE - MOST RECIPES TAKE 30 MINUTES OR LESS!
CLEAN EATING COOKBOOK & DIET: OVER 100 HEALTHY WHOLE FOOD RECIPES & MEAL-PLANS
TRUE ROOTS: A MINDFUL KITCHEN WITH MORE THAN 100 RECIPES FREE OF GLUTEN, DAIRY, AND REFINED SUGAR 
CLEAN EATING BOWLS: 100 REAL FOOD RECIPES FOR EATING CLEAN
THE CLEAN 20: 20 DAYS, 20 FOODS, TOTAL TRANSFORMATION
HUNGRY GIRL CLEAN & HUNGRY: EASY ALL-NATURAL RECIPES FOR HEALTHY EATING IN THE REAL WORLD
CLEAN EATING FOR EVERY SEASON: FRESH, SIMPLE EVERYDAY MEALS
THUG KITCHEN: THE OFFICIAL COOKBOOK, EAT LIKE YOU GIVE A F*CK