Appetizers
Mindful Snack Ideas
By |
I spend a lot of time creating snacks and meals for my kids.
I pack snacks for the pool.
I always have something in my purse in case of a "hangry" emergency.
I pack lunch for summer camp and water bottles for hikes in the woods.
But when it comes to me, I'm not quite as accommodating.
I'm so busy feeding and packing snacks for the children, that I forget to do the same for myself.
So when goodnessKNOWS reached out and asked me to take a small step to getting closer to my goals, I immediately decided to try taking better care of myself by mapping out some daily snacks to keep myself fueled for our long summer days.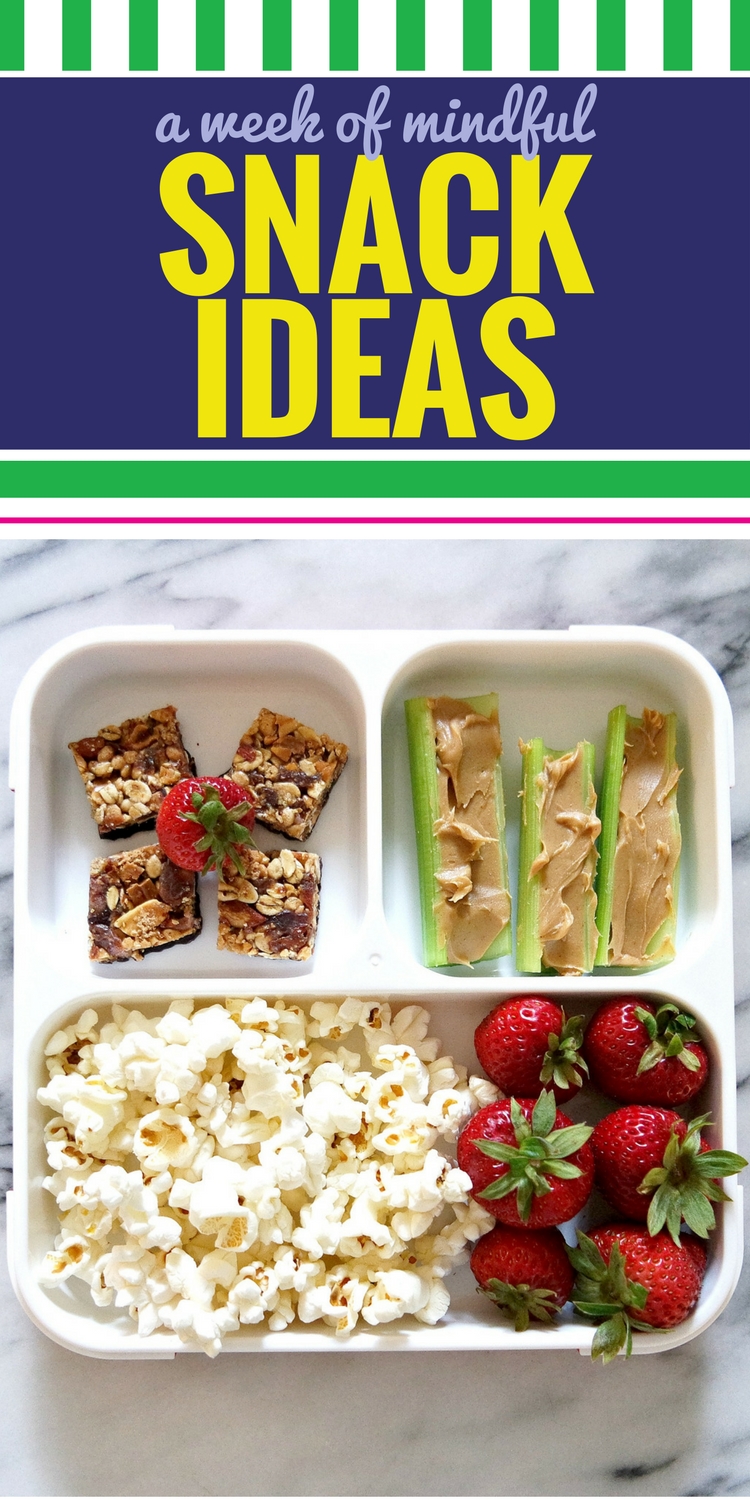 Mindful snacking – paying attention to the food you eat, tasting it and noticing any sensations, thoughts, or feelings – is the latest food trend.
And it's something that I'm pretty sure I haven't done since having kids.
So I challenged myself to one week of mindful snacking. Here's what happened.
My Week of Mindful Snacking
Monday – the kids went to camp while I stayed home and worked. Usually on these days, I barely get up from my computer in an attempt to get as much done as possible before it's time to pick the kids up.
Usually by then (3pm), I'm starving because I haven't eaten anything since breakfast, my legs are stiff (because I haven't moved all day), and I have a headache from hunger. But today, I packed myself a snack while I packed the kids' lunches.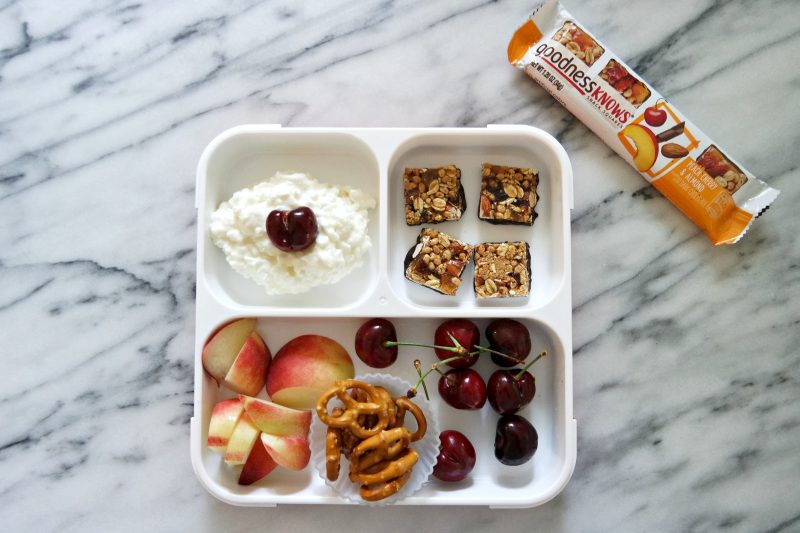 I paired peach & cherry, almond and dark chocolate goodnessKNOWS snack squares with some cottage cheese, sweet cherries, a ripe peach and a few pretzels.
goodnessKNOWS snack squares are a delicious and satisfying snack that combines the goodness of whole nuts, real fruits, toasted oats and dark chocolate. It's divided into four snackable squares per pack – all for 150 calories. And it's gluten free with no artificial flavors, colors or sweeteners. Learn more here.
Tuesday – We hit the pool in the morning and then spent the afternoon around the house. As usual, I packed pool snacks and lunches for the kids, but this time I packed for myself as well.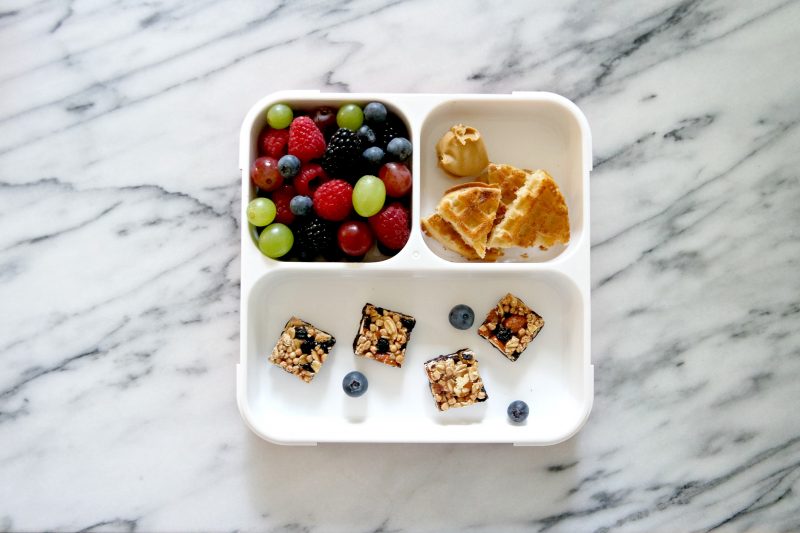 Grapes, raspberries, blueberries and blackberries are my favorite fruits. I also had a freezer waffle spread with peanut butter, and blueberry, almond, dark chocolate goodnessKNOWS snack squares. Yum!
Wednesday – We were back at the pool early in the day, and I forced myself to pack for myself again. I was tempted to skip this day because we were running late to meet some friends, but I forced myself to follow through – and I'm glad I did. I was starving by the time 10 am rolled around.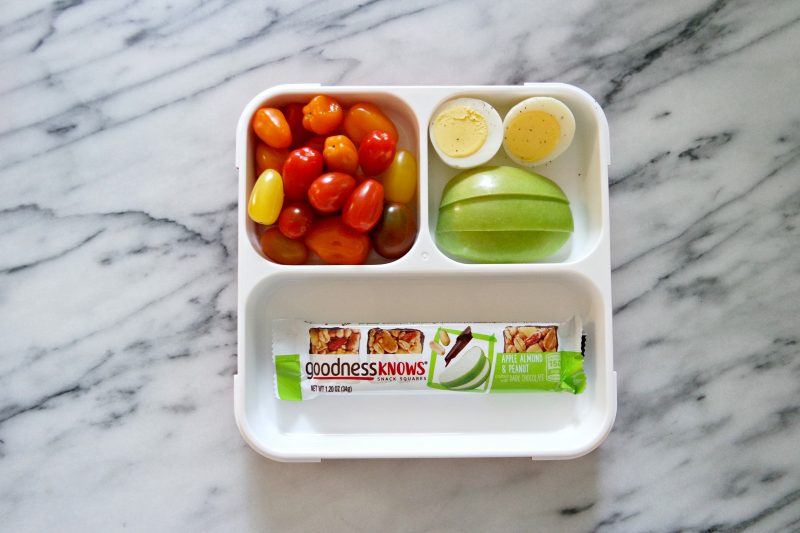 I was excited to try these apple, almond & peanut, dark chocolate goodnessKNOWS snack squares, and they did not disappoint. I also ate a hardboiled egg, half of a green apple, and a medley of heirloom cherry tomatoes.
It's amazing how much better I feel when I don't let myself get hangry at the pool. Imagine that.
Thursday – Back to camp for the kiddos, and back to my computer for me.  While I still didn't have time to take a real break while the kids were at camp, I did get to eat my snack while I was working. Which isn't really mindful snacking, but it was the best I could do on Thursday.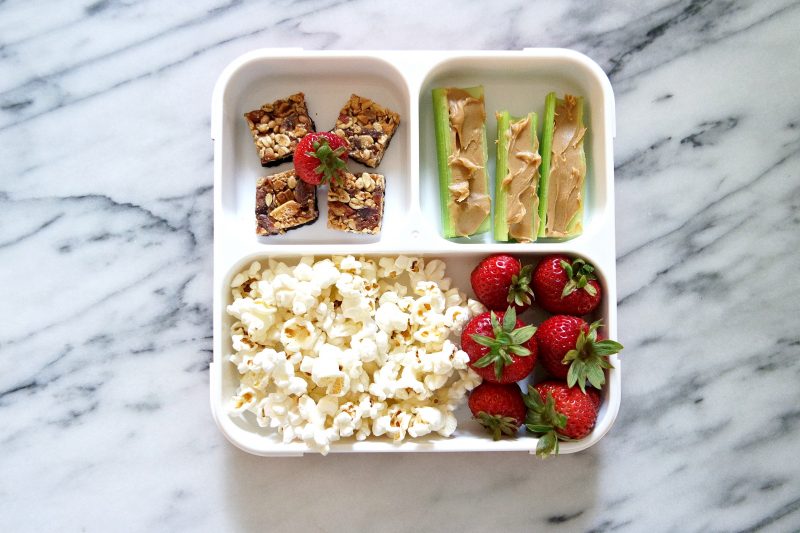 Strawberry, peanut, dark chocolate snack squares + celery and peanut butter + popcorn + strawberries = pure heaven.
Friday – errands, cleaning the house and meeting up with friends made for a scattered day that didn't allow a whole lot of time for relaxing and snacking. I'm usually grumpy on errand and cleaning day, but maybe it's just because I'm hungry?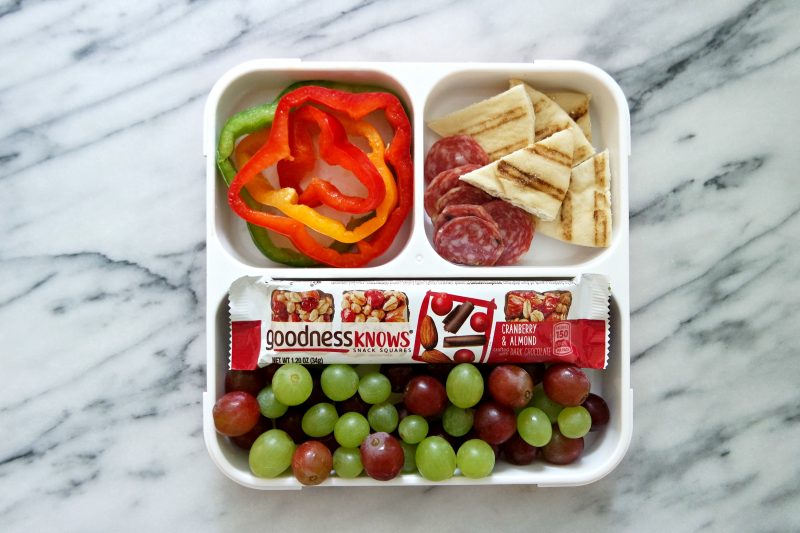 This was more lunch than snack, but it was worth every bite. Assorted peppers, sausage, flatbreads, grapes and cranberry, almond, dark chocolate goodnessKNOWS snack squares. I'm pretty sure I could eat this every single day of my life and be completely happy.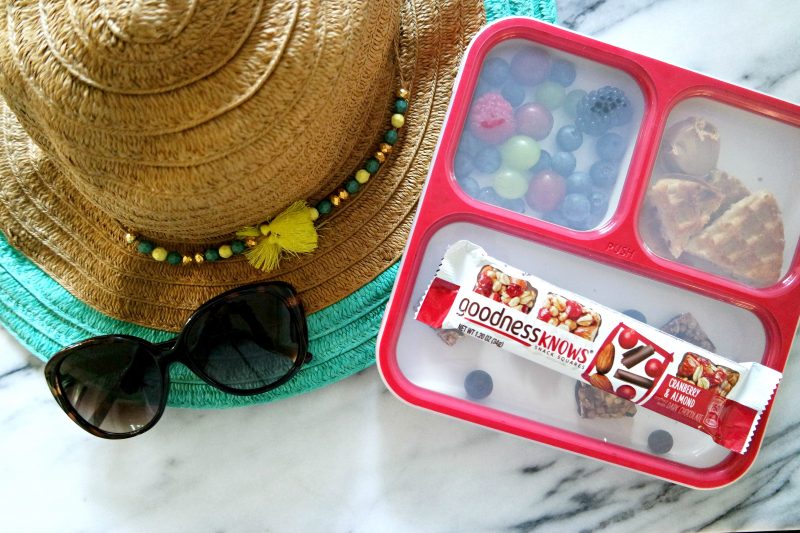 Overall, I was definitely less hangry and much happier during my week of mindful snacking. Whether we're heading to the pool or I'm cramming in some work, I'm definitely planning to keep it up. It's amazing how something as small as planning one snack each day can have such an impact on how I feel.
Try Something New with goodnessKNOWS
To kick off summer fitness season, goodnessKNOWS is encouraging people to take a small step to get closer to their goal – and what better way to start than the first day of summer – which is International Yoga Day.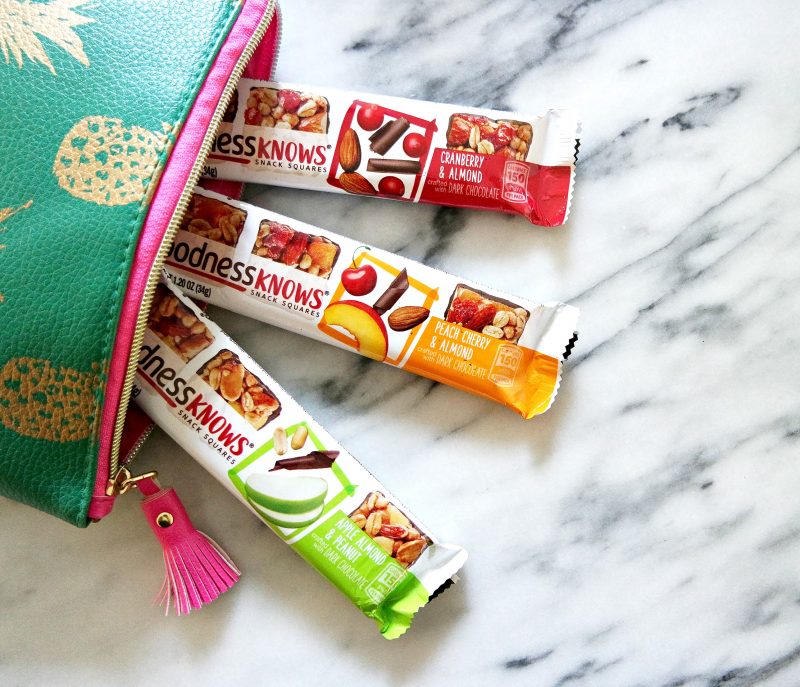 Whether your first step is buying the coolest yoga pants or spending the entire class in child's pose, it's a step to being your best, and that's what counts.
To help inspire people to try something new, goodnessKNOWS will celebrate International Yoga Day LIVE on Facebook with a yoga class and snacking and recipe demos from the experts on June 21st starting at 3pm EST.
Tune in by visiting the goodnessKNOWS Facebook page starting at 3pm EST on June 21.
This is a sponsored conversation written by me on behalf of goodnessknows. The opinions and text are all mine.