For my birthday last year, I told everyone that I was 25. My kids told their teachers that I was 25. I had the number 25 put on my cupcake. It's possible that I even told you that I was 25.
Everyone laughed. Everyone knew I was lying. We all moved on.
But when my birthday rolled around this year, I tried something new. And everyone told me how great I look.
Strangers told me they couldn't believe how youthful my skin was.
Preschool moms told me they were jealous of how thin I was.
And even my mom said that I needed to bottle my secret and sell it for a million dollars.
Instead - I'm just going to share it with you (for free).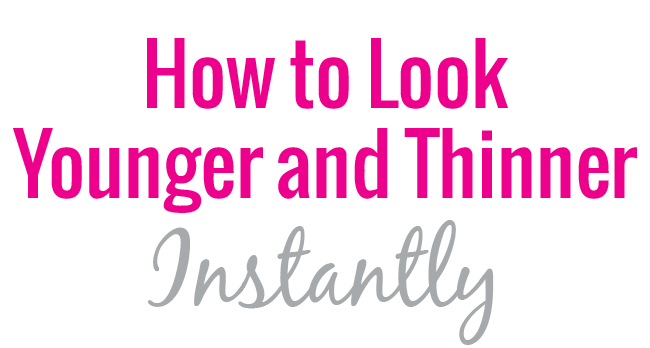 This year, on my birthday, I remained in my early 30's.
But I told everyone, that I turned 52.
They were impressed.
I look pretty darn amazing for a 52-year-old - don't you think?
I mean, I should have these wrinkles around my eyes.
And - if I have this body at 52? Then I am TOTALLY going to be rocking my bikini at the pool this summer.
And can you believe that at the age of 52, I don't even have to dye my hair yet?
I'm blessed, I know.
You Can Do It Too
At your next birthday celebration, add an extra 10 (or 20) candles to that cake and amaze everyone with how great you look, how young your mind is, and how you can still touch your toes.
People that were once talking behind your back about your crow's feet and sagging boobs will be asking you to share your beauty secrets and fitness tips with them.
And that's when you can just smile and say, "40 is the new 60."