With three kids, we have participated in our fair share of little league sports. All three kids play soccer and tennis. Miles and Alice play basketball. Miles plays baseball. And Alice runs track.
We've also done our fair share of coaching. I coached Simon's soccer team last year (the kids didn't seem to notice that I had never played soccer before), and Even Steven has coached soccer, basketball and track.
After several years and several seasons of coaching teams and having kids on teams, we've learned quite a bit about how to get the most out of little league sports!
How to Win at Little League Sports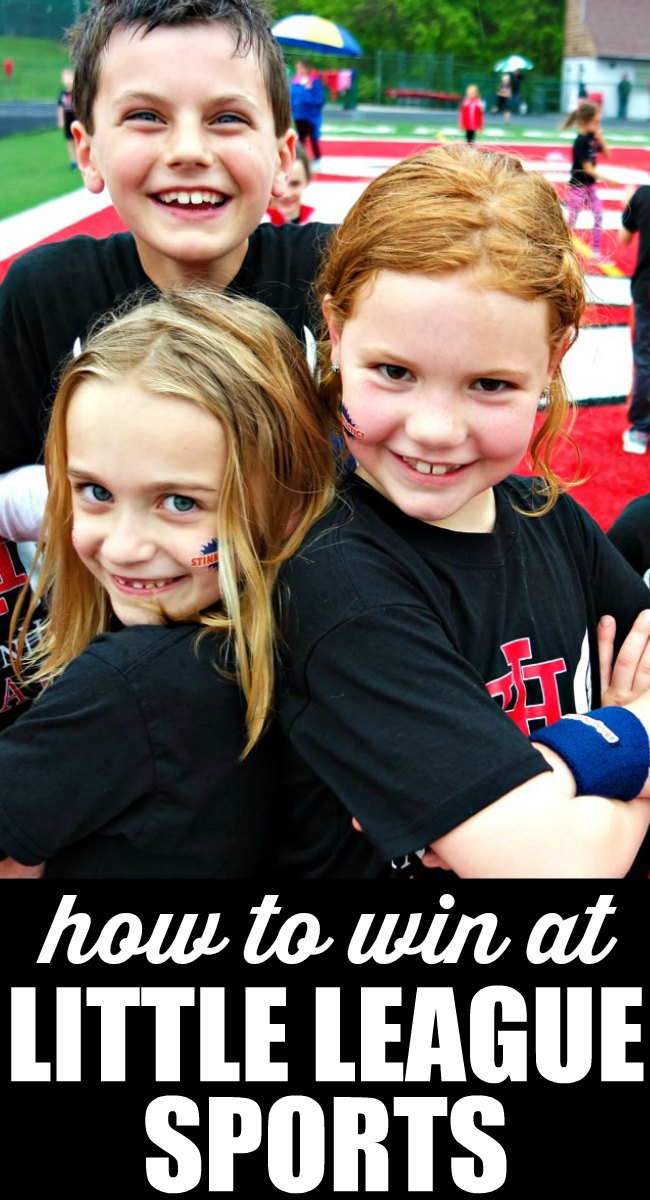 1. Embrace the Experience
Parents – this is for you! When my kids first started playing sports, I grumbled. A lot. Gone were my peaceful Saturday mornings. Where did our family dinners during the week go? I complained about the amount of time practices and games took from our family time. I complained about having to feed three kids dinner at soccer fields. I complained about Even Steven's shorts (don't ask, it's a sensitive topic.)
Once I decided to just accept that this was a fairly short period of time (most of our seasons are 4 – 6 weeks at the most), and really saw how much my kids love playing sports, I started loving it too.
I started seeing soccer dinners as a challenge instead of a chore. I realized that my 8-year-old can actually do his homework faster when we're sitting together on a blanket watching his sister's practice than when he's sitting at the kitchen table at home.
And I began to see that we were still spending a lot of time together – it was just outside instead of inside our house. Which turns out to be a good thing.
2. Embrace the Friendships
Some of my kids' best friends are the ones that they play sports with. And some of my favorite people are their parents.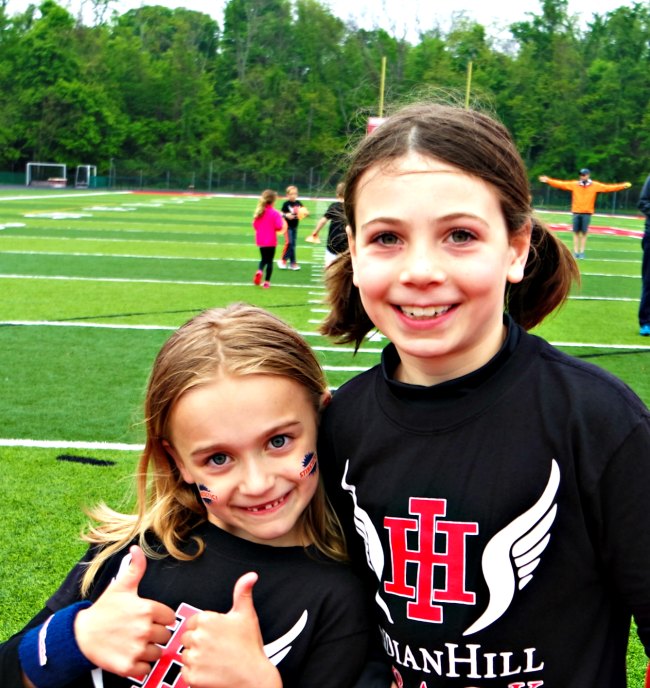 There is a bonding that takes place on the field and at practice (and even on the sidelines) that is different than the ones that happen in the classroom or on the playground.
Embrace these friendships. Grab a pizza with the team after a game or offer to host a team party when the season is over. (Or just accept the offer when you're invited.)
These are the kids and the parents that you're going to be seeing when your child graduates from high school – gasp, sob, gasp – you might as well get to know them.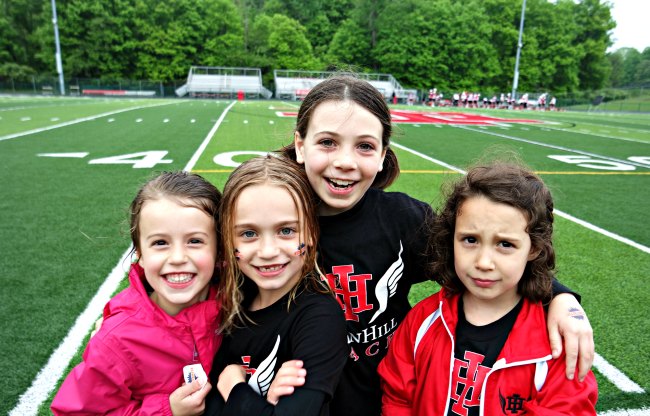 3. Have FUN
This is about your child having fun. This is not about your child getting a college scholarship or going professional or joining an Olympic team. If you need to miss a practice or a game, miss a practice or a game. If your child would rather watch her teammates than play in a game here or there, that's okay too.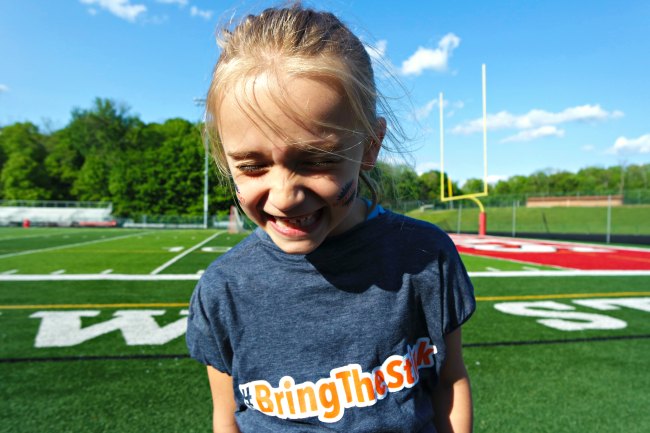 There will be a time for sports to become intense (unfortunately.) When they're little, it's all about learning how to play, how to be a good sport and how to have fun.
Even when you want to yell and scream at the sidelines, even when the referee makes a terrible call, even when your child seems to have forgotten how to play the sport at all – take a deep breath and remind yourself that there are no professional scouts in the stands.
4. Bring the Stink
This is something that has shocked me with my kids. They're still so young, and they certainly don't have body odor yet. But after a lot of their games, they STINK! Their clothes stink. And don't even get me started on their shoes!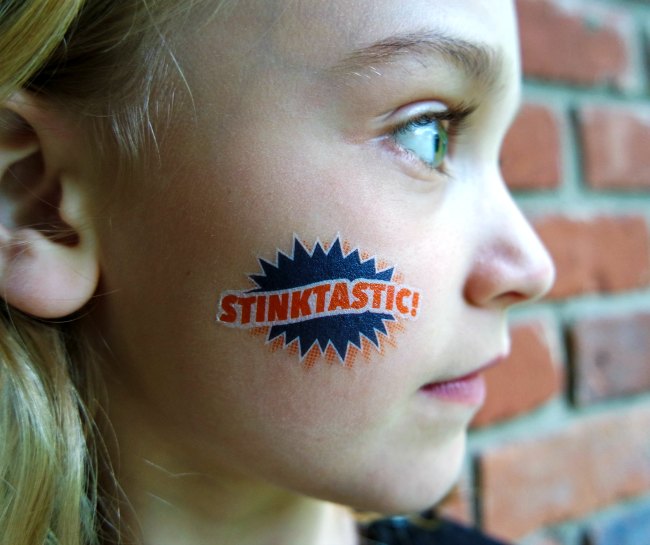 Luckily, I teamed up with Febreze In-Wash Odor Eliminator to dispel the smell. I add it to my detergent when I wash the kids' uniforms, and the smell is gone in just one wash.
And – are you ready for this tip that will blow your mind? I wash their shoes with it too! I toss my kids' shoes into the wash, add in the Febreze In-Wash Odor Eliminator with my detergent, and the smell is eliminated. Goodbye to stinky shoes! (Please make sure that your child's shoes can be washed in the washing machine before trying this.) 
5. Think Beyond the Snacks
If your kids are anything like mine, the snacks after a game are oftentimes more important than the game itself. Don't be the parent that forgets to bring snacks when it's your turn. Trust me, I've been that parent, and it feels really awful.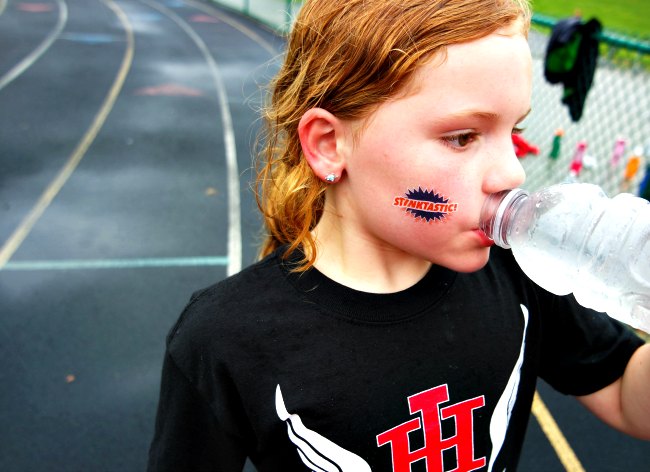 Now, I make sure to keep a stash of snacks in the car throughout each season. That way I know that I always have some for snack day – and to use as a backup in case another parent forgets.
When I teamed up with Febreze In-Wash Odor Eliminator, we created kits for each of my daughter's track teammates. Every child received a #BringtheStink sweatbands, Stinktastic tattoos and samples of Febreze In-Wash Odor Eliminator for the parents.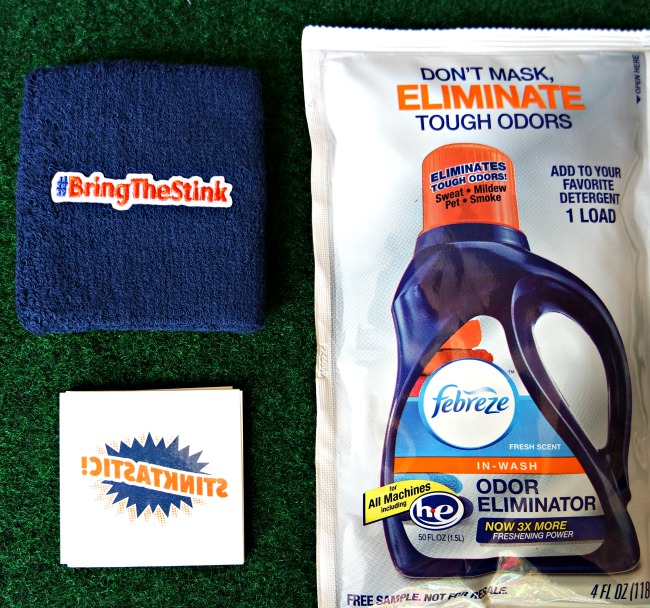 The kids were thrilled, and the parents are very excited to get the stink out of their kids clothes and shoes.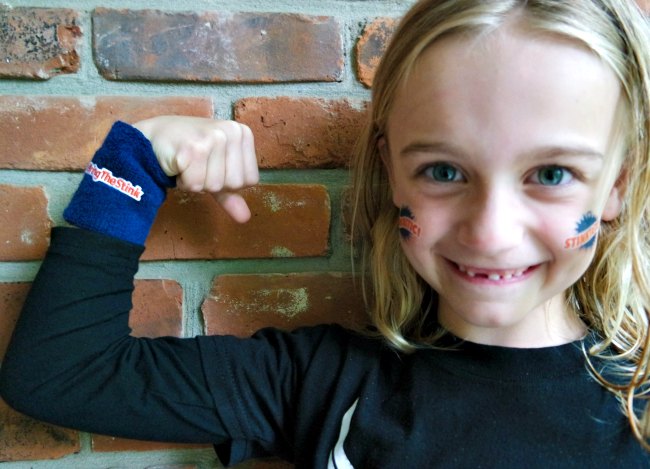 6. Don't Blink
I am amazed at how fast each sport season passes, how quickly each school year ends, how little time seems to pass between each birthday.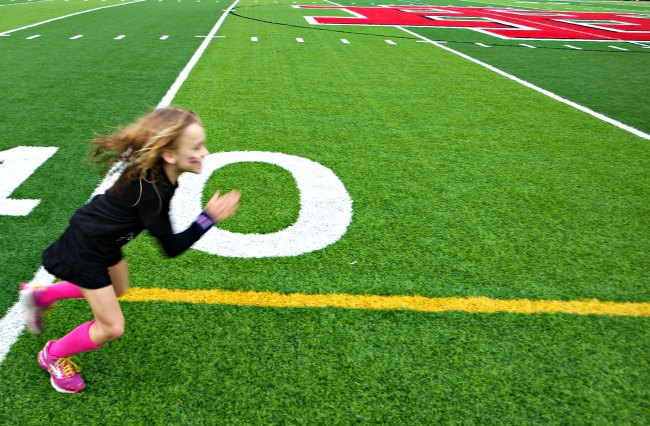 These are the days that we have the incredible opportunity to be so involved in our kids' lives.
Cheer loud.
Hug hard.
Take joy in their joy and comfort them in their losses.
Remember that it's all just a game.
And don't blink, because you might just miss it all.
Learn More about Febreze In-Wash Odor Eliminator
We are huge fans of Febreze In-Wash Odor Eliminator in this house! I already mentioned how I use it to clean my kids' sport uniforms and stinky shoes. But have you ever forgotten to move the wash to the dryer? For a few days? (Please tell me I'm not alone in doing this?)
Now, I don't even worry about it because Febreze In-Wash Odor Eliminator removes the soured laundry smell in just one wash! While detergents clean the soils, Febreze In-Wash Odor Eliminator cleans away odors that get trapped in fabrics (like sweat, cooking oil, grease, motor oil, pets, garden soil, smoke and mildew.)
Click here to download a Febreze In-Wash Odor Eliminator coupon to try some for yourself.
This is a sponsored post. All opinions are my own.