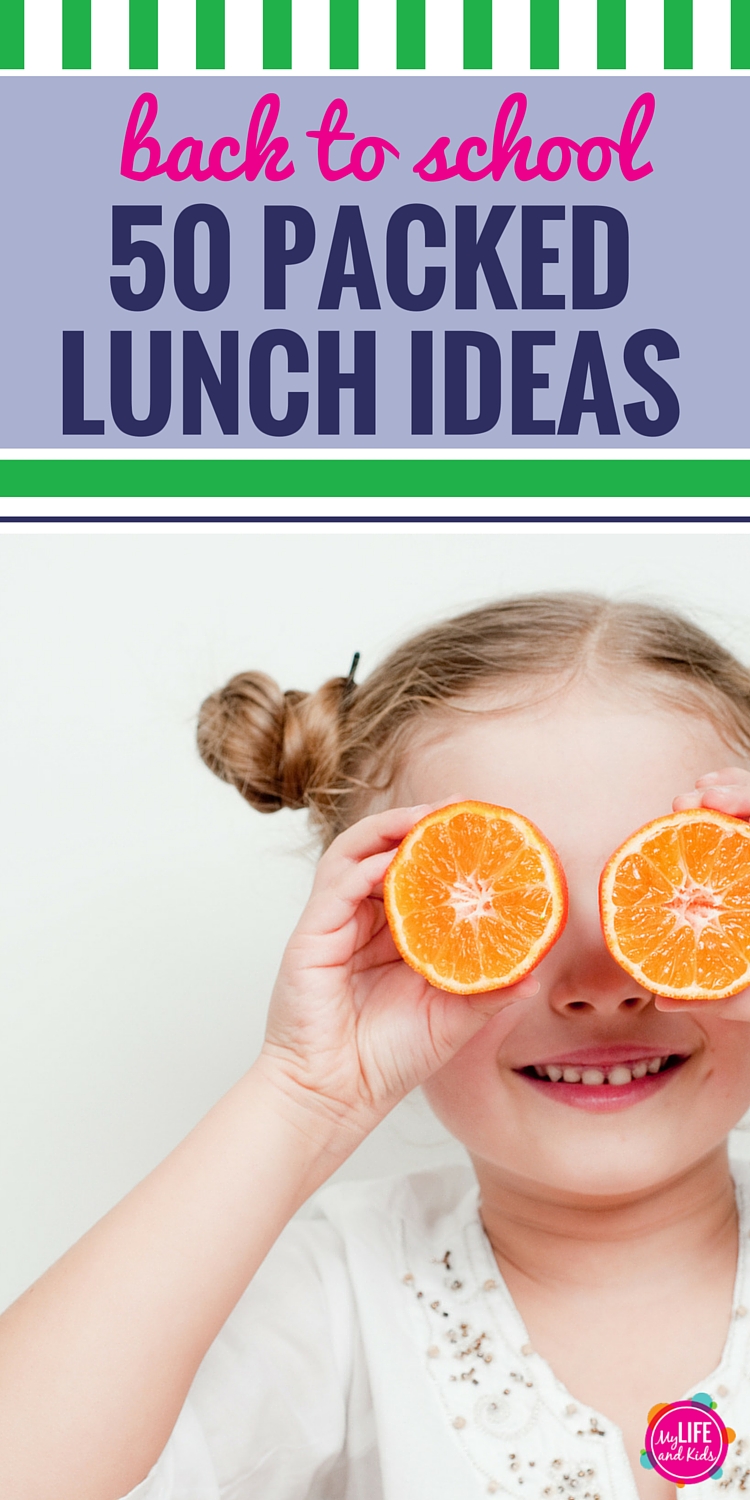 Need some fresh, new ideas for your kids' lunches this year? We have you covered!  50 MORE great packed lunch ideas for kids!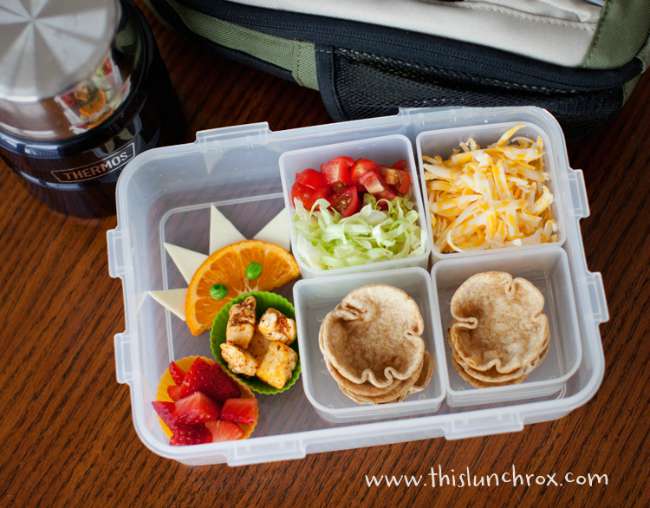 1. Homemade Taco Cups by This Lunch Rox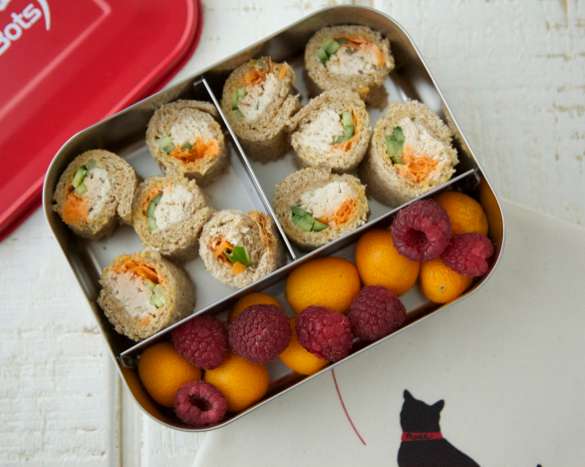 2. "Sushi" Sandwiches by Weelicious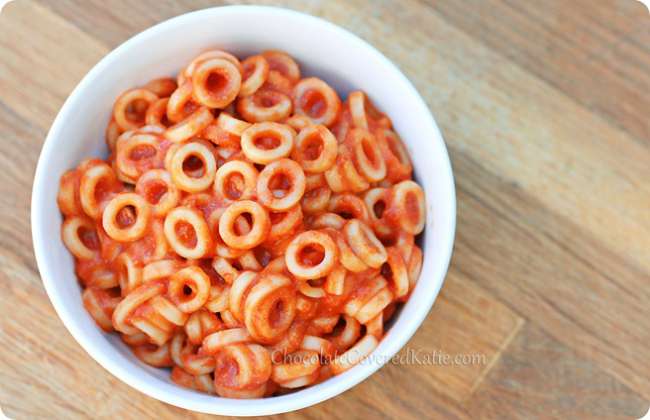 3. Homemade Spaghetti-O's by Chocolate Covered Katie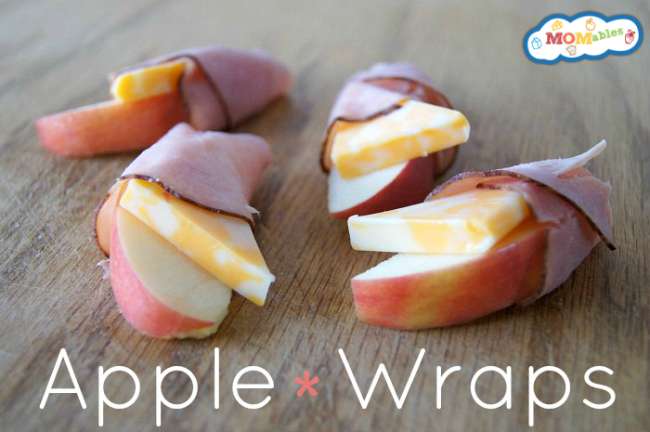 4. Ham & Cheese Apple Wraps by MOMables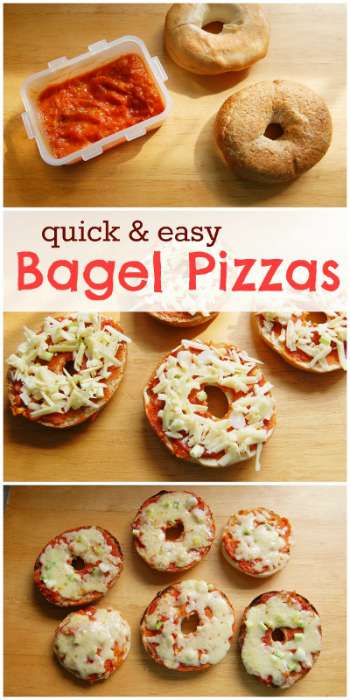 5. Quick & Easy Bagel Pizzas by Eats Amazing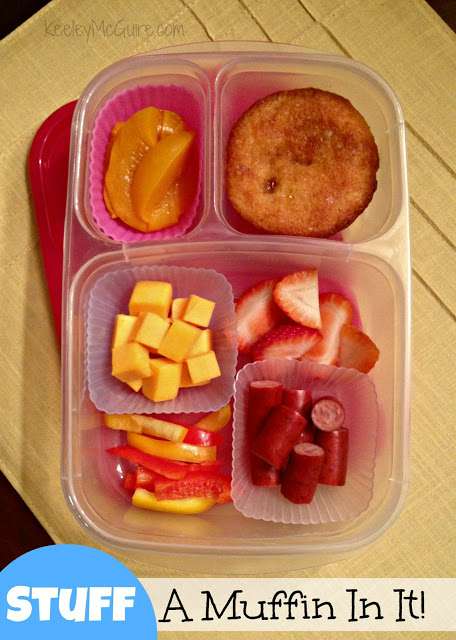 6. Muffin Packed School Lunch by Keeley Mcguire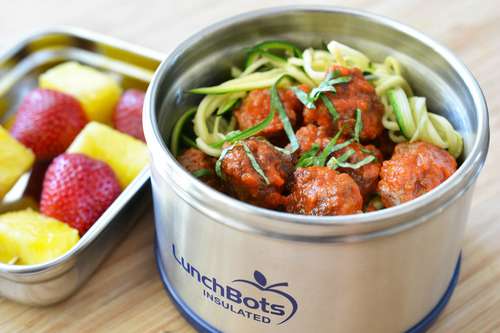 7. Meatballs in a Thermos by Nom Nom Paleo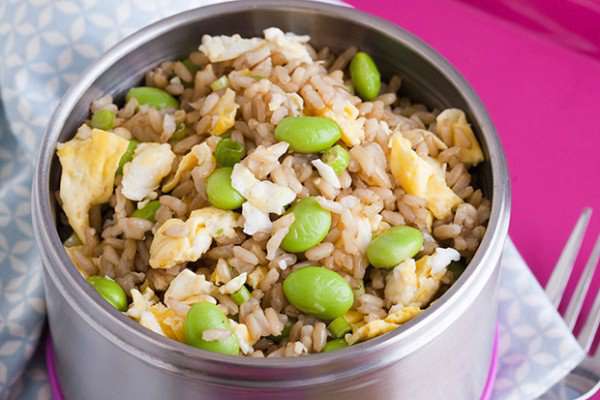 8. Homemade Fried Rice by The Organized Housewife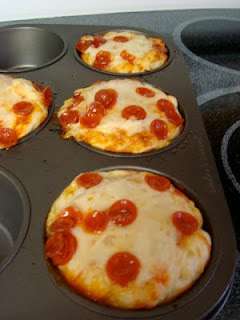 9. Cupcake Pizza Muffins by All My Ideas are Really from Pinterest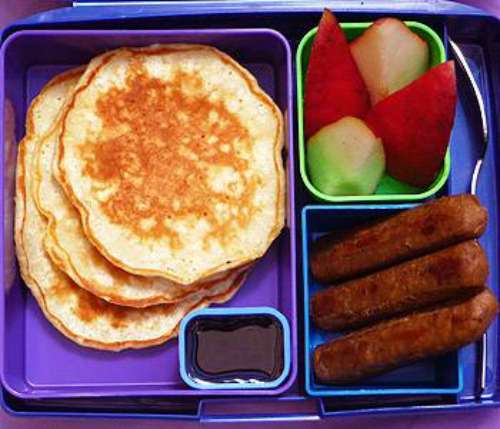 10. Pancake Lunch by Bento Ware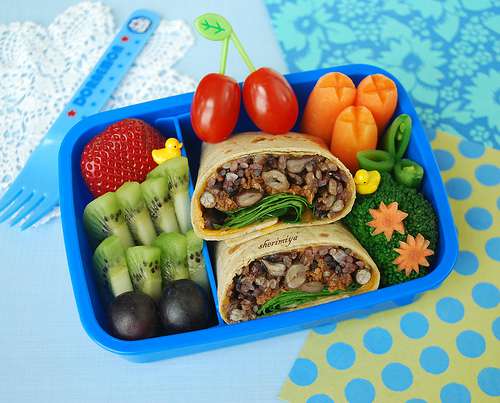 11. Bean & Rice Wrap Bento by Happy Little Bento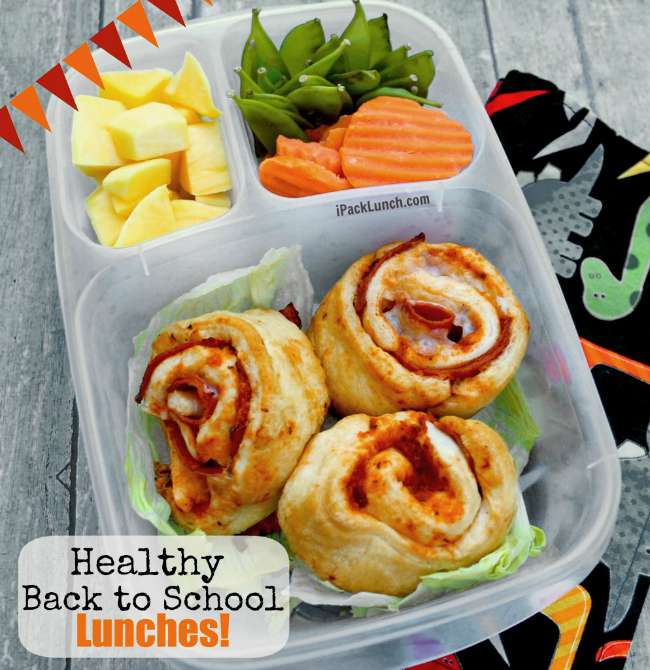 12.  Pillsbury Pizza Scrolls by iPackLunch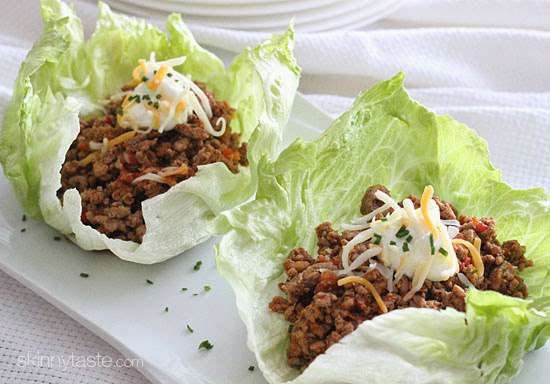 13. Turkey Taco Lettuce Wraps by skinnytaste.com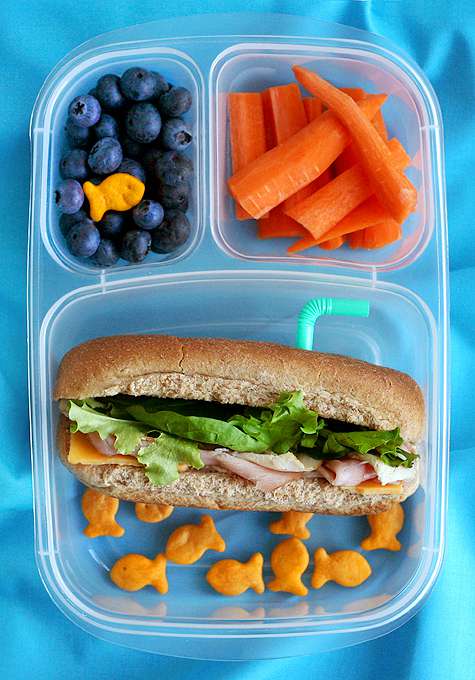 14. Submarine Lunch by Lisa Storms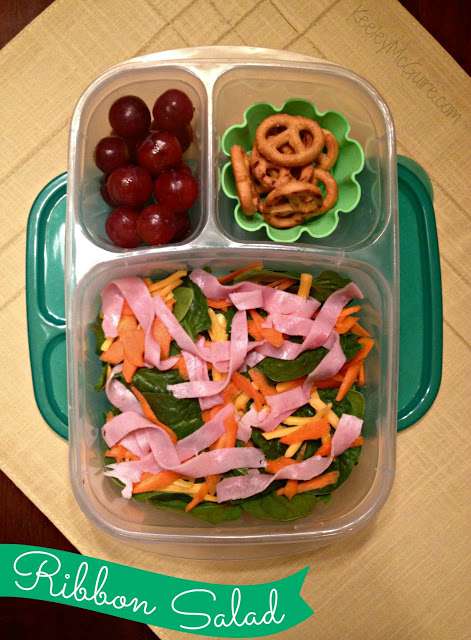 15.  Ribbon Salad by Keeley Mcguire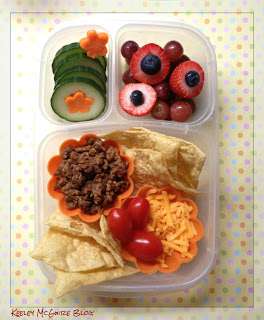 16. Not'cho Lunch Keeley Mcguire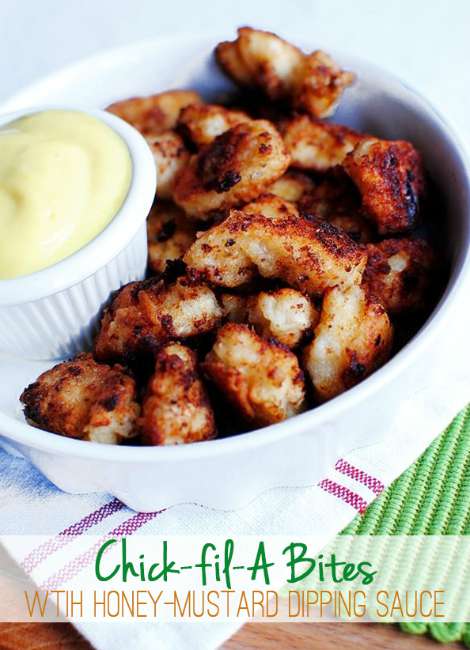 17.  Chick-fil-A Bites with Honey Mustard Dipping Sauce by Iowa Girl Eats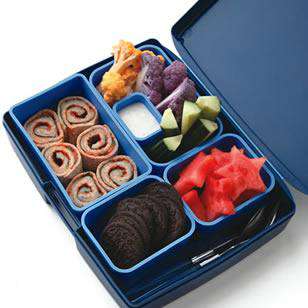 18. Pizza Roll-Up Bento Lunch by Eating Well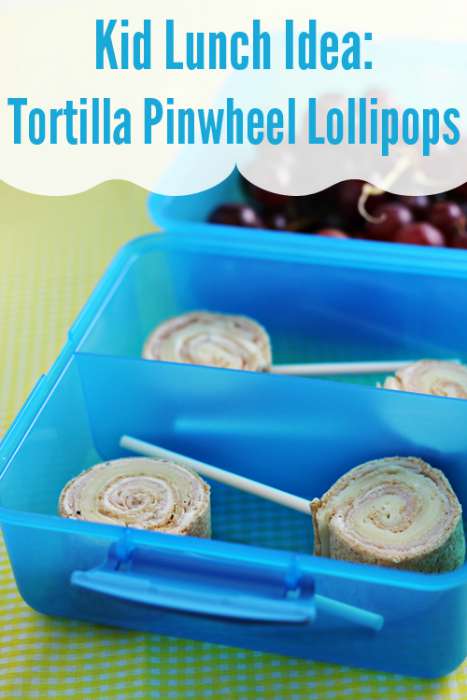 19. Tortilla Pinwheel Lollipops by Home Cooking Memories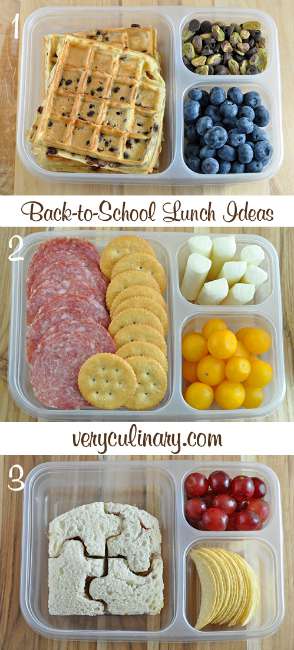 20. Puzzle Sandwich by Very Culinary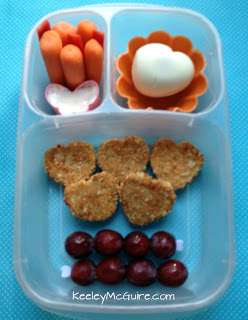 21. Homemade Chicken Nuggets by Keeley Mcguire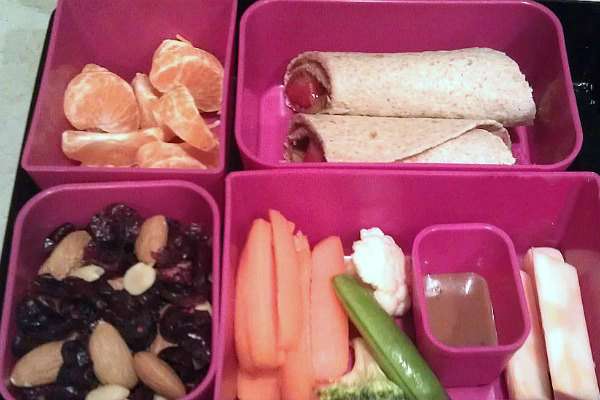 22. Strawberry & Banana Wrap by Evolving Motherhood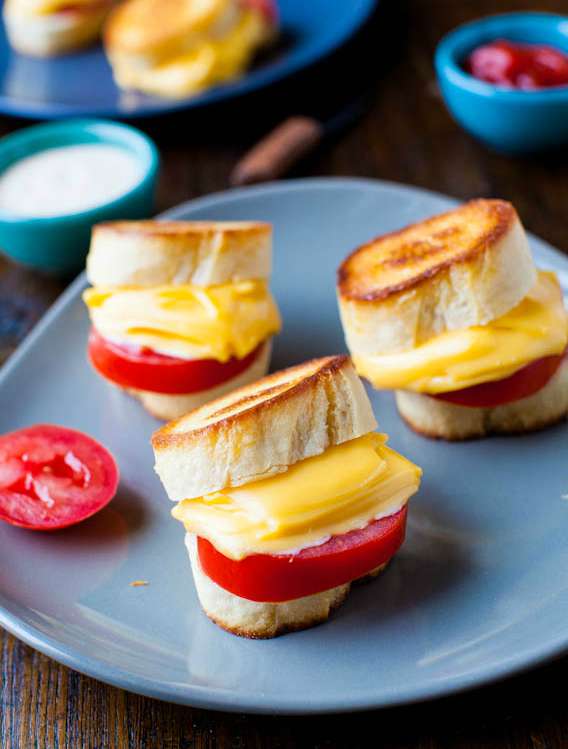 23. Mini Grilled Cheese and Tomato Sandwiches by Averie Cooks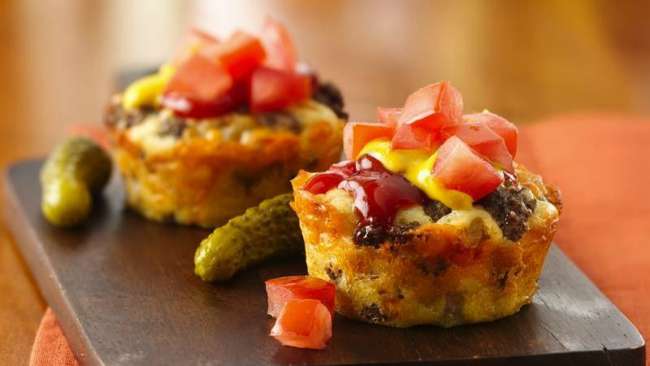 24. Impossibly Easy Mini Cheeseburger Pies by  Betty Crocker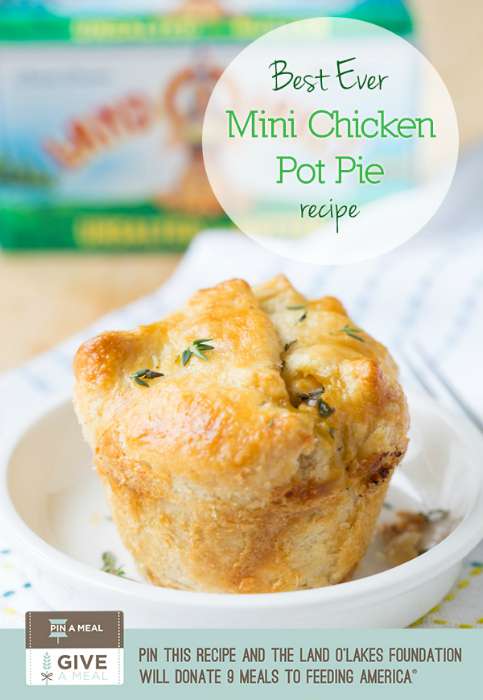 25. Mini Chicken Pot Pies by A Spicy Perspective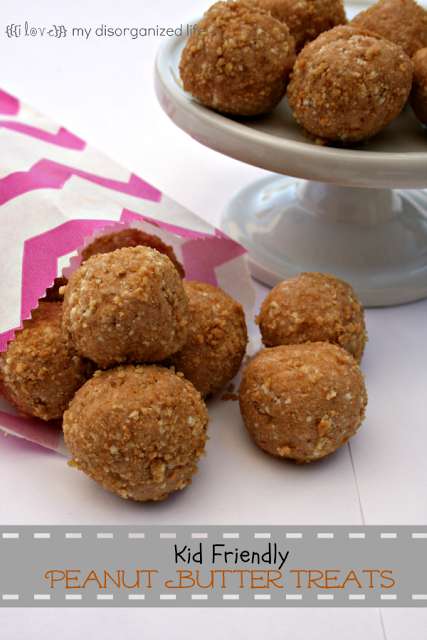 26. Peanut Butter Treats by (I Love) My Disorganized Life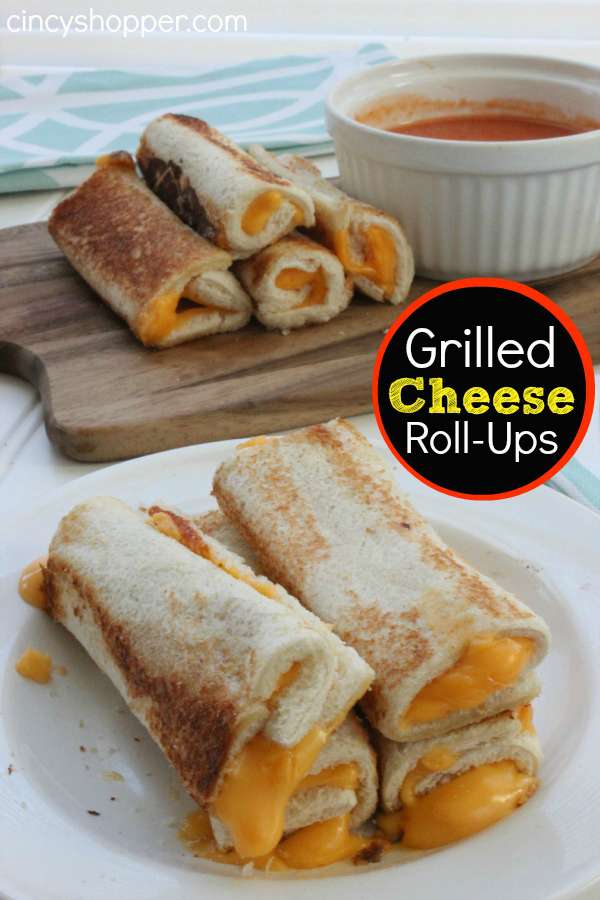 27.  Grilled Cheese Rolls-Ups by CincyShopper.com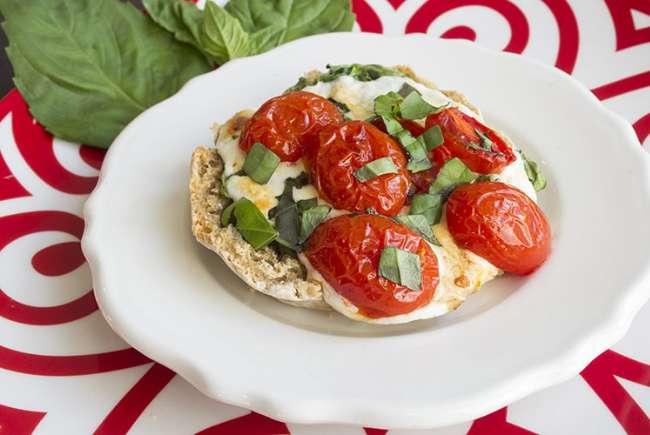 28. Whole Wheat English Muffin Pizza by Skinny Mom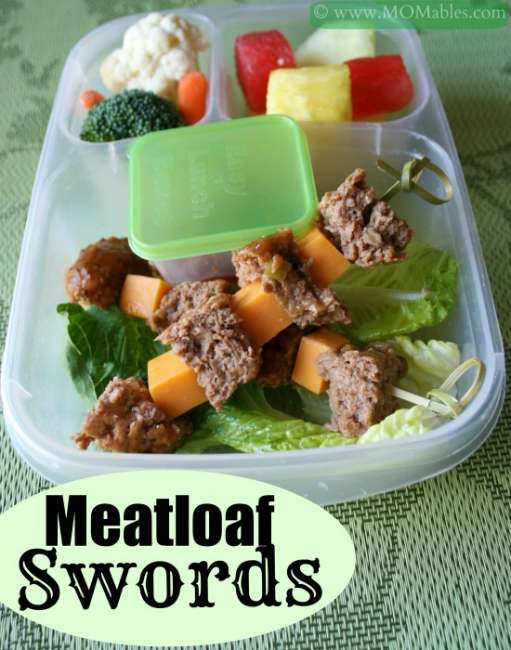 29. Sneaky Kids Veggie Meatloaf Swords Lunch by MOMables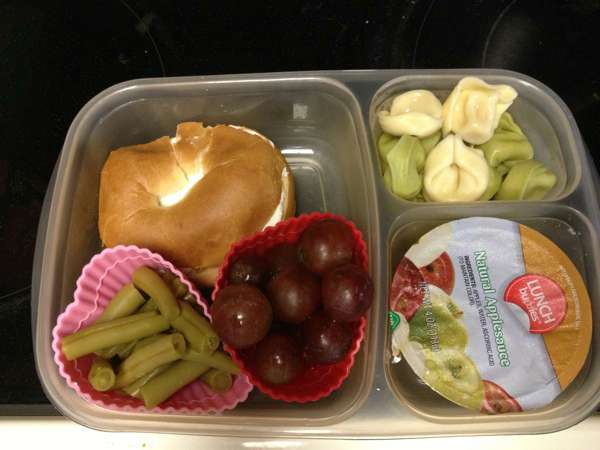 30. Easy to Pack Lunches by Really, Are You Serious?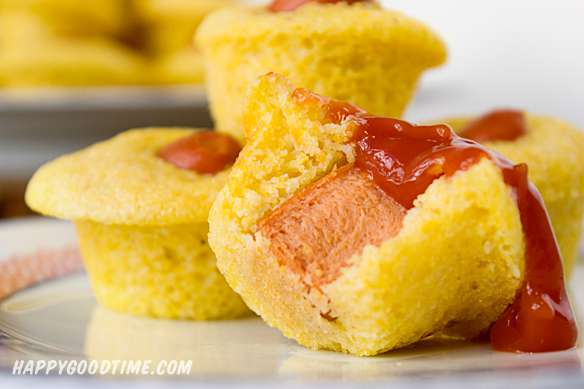 31. Corn Dog Mini Muffins by Happy Good Time Blog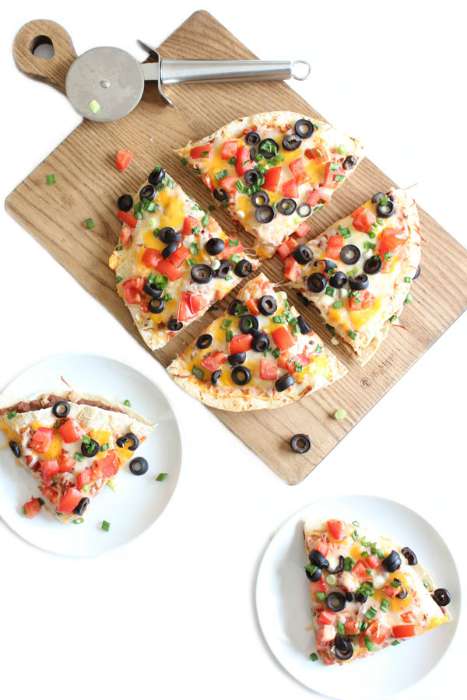 32. Mexican Pizza by Hint of Joe's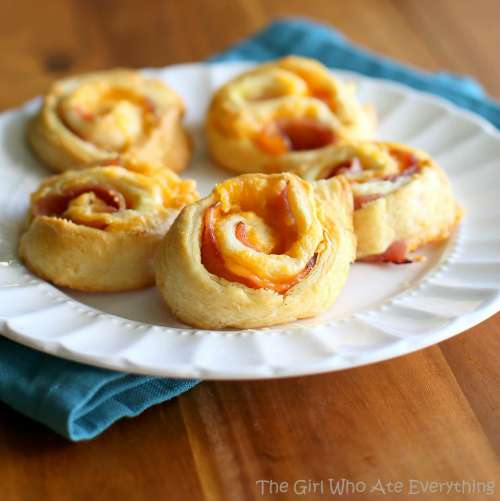 33. Ham and Cheese Pinwheels by The Girl Who Ate Everything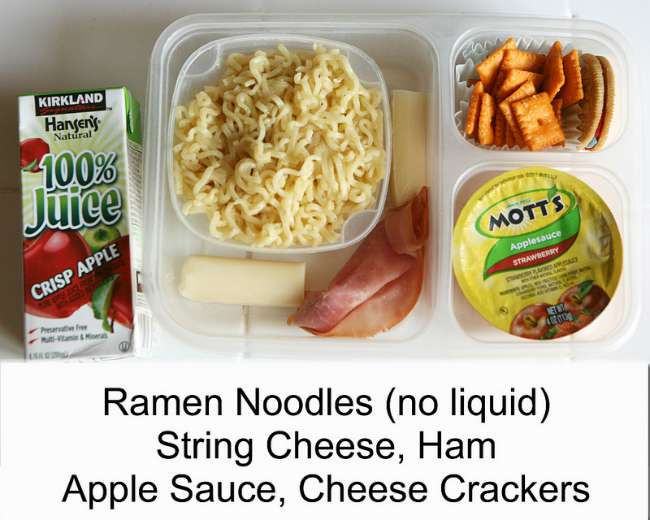 34. Ramen Noodles Lunch by Emmy Mom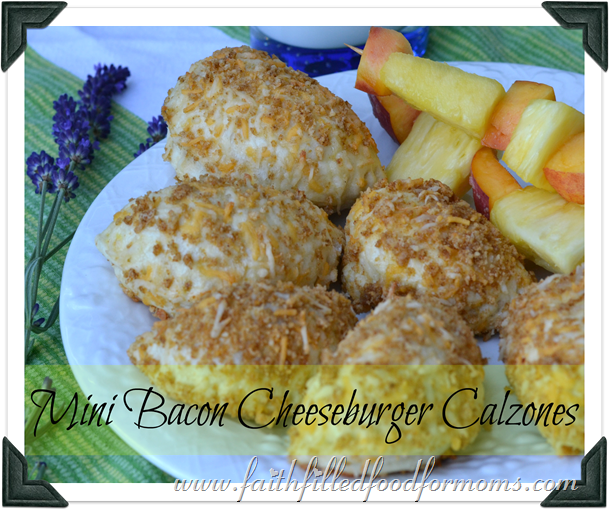 35. Mini Bacon Cheeseburger Calzones by Faith Filled Food for Moms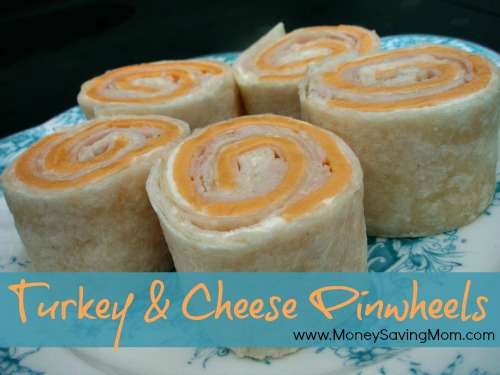 36. Turkey and Cheese Pinwheels by Money Saving Mom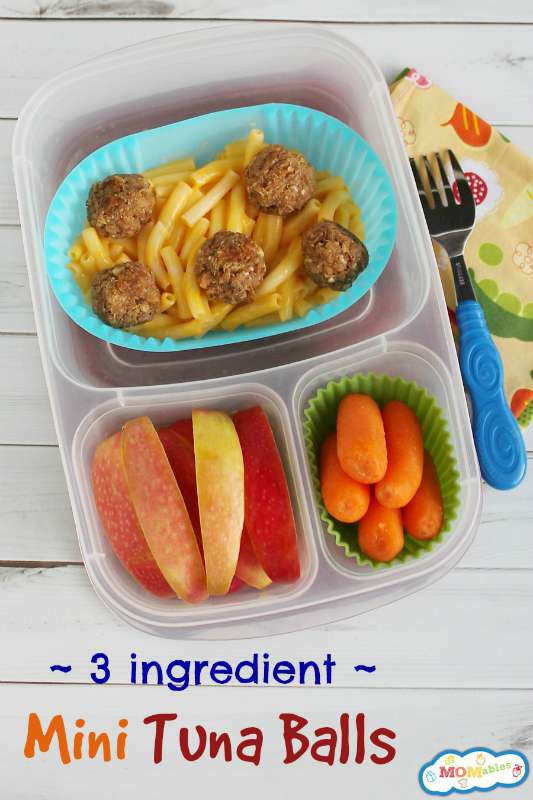 37. Mini Tuna Balls by MOMables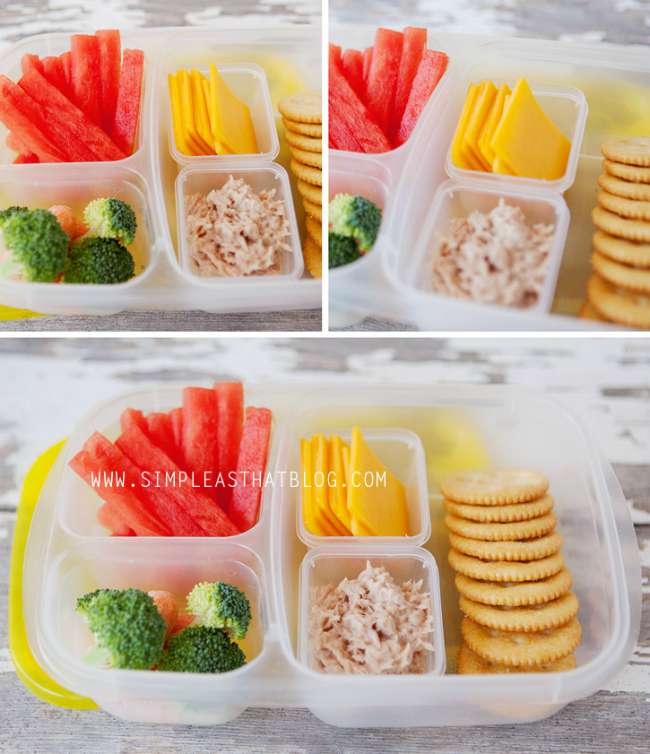 38. Tuna Salad and Crackers by Simple As That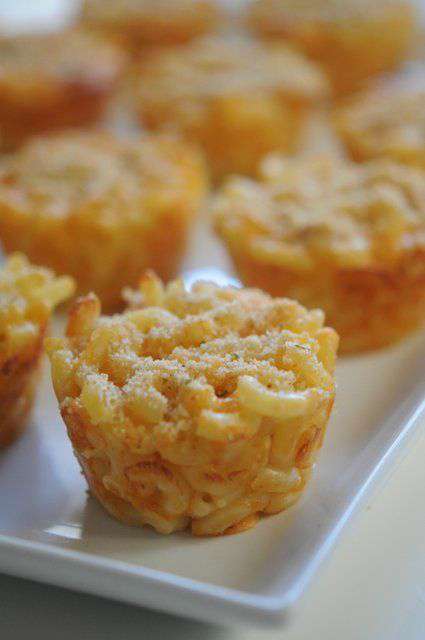 39. Easy Mac & Cheese Muffins by AllRecipes.com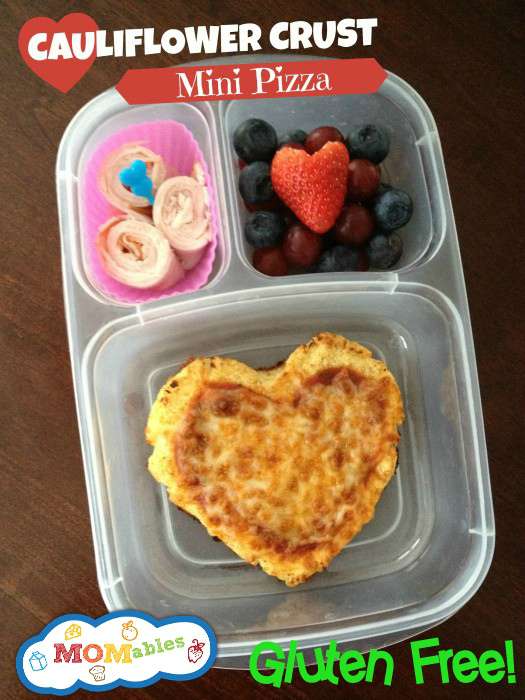 40. Gluten & Grain-Free Cauliflower Pizza Crust by Keeley Mcguire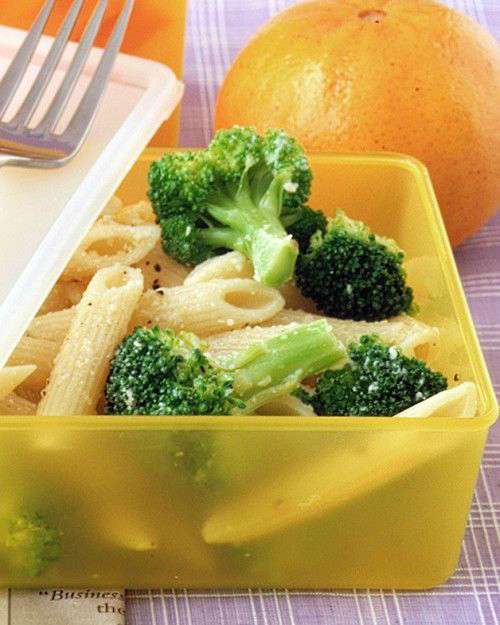 41. Pasta and Broccoli Salad by Martha Stewart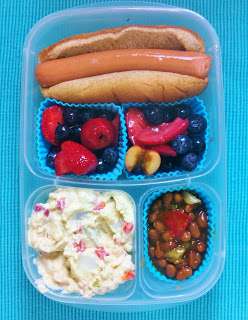 42. I Really Just Want a Cookout by Operation: Lunch Box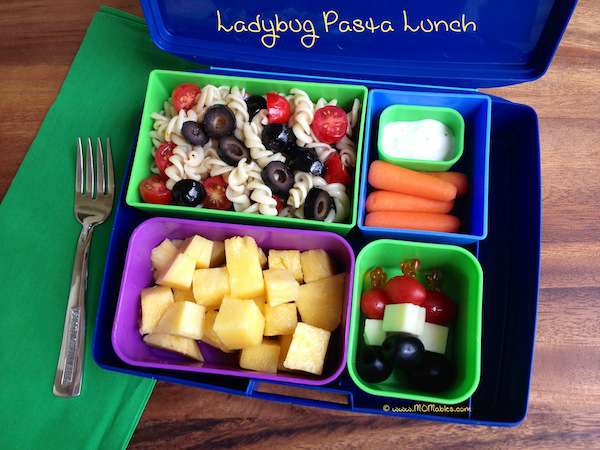 43. Ladybug Pasta by MOMables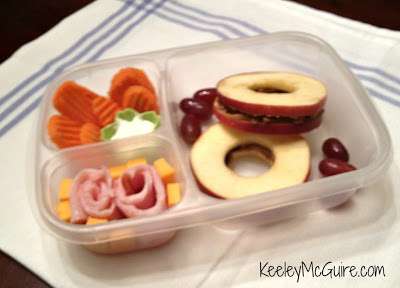 44. Apple Sandwiches by Keeley Mcguire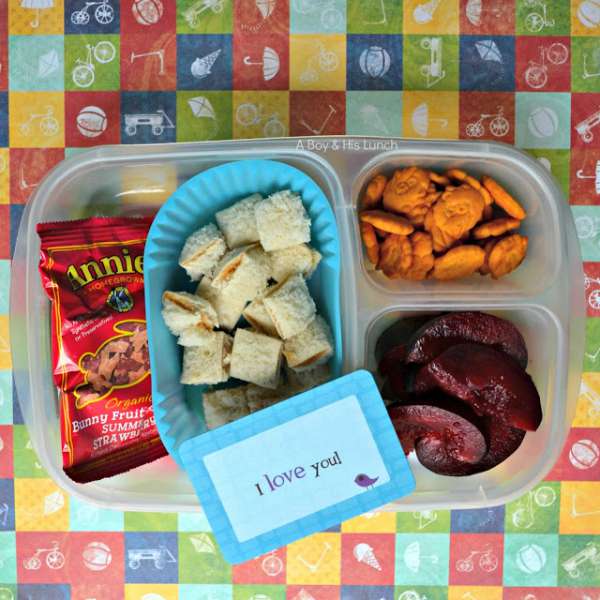 45. Sandwich Squares by A Boy and His Lunch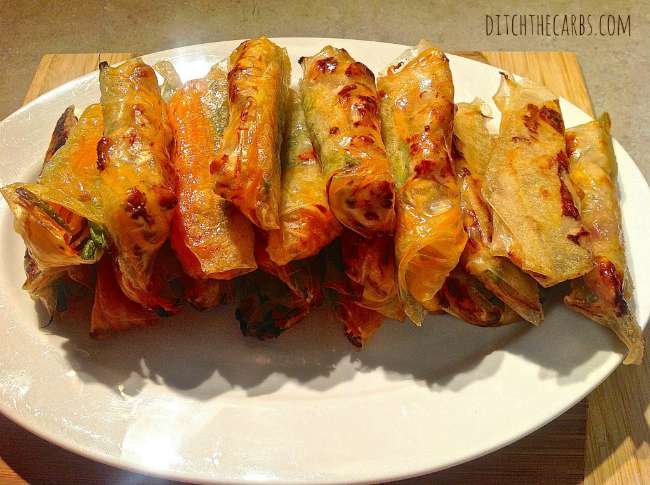 46. Gluten Free Spring Rolls by Ditch the Carbs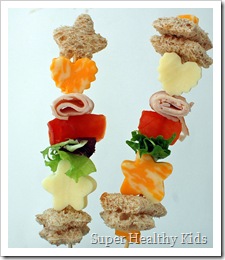 47. Sandwich Kabobs by Super Healthy Kids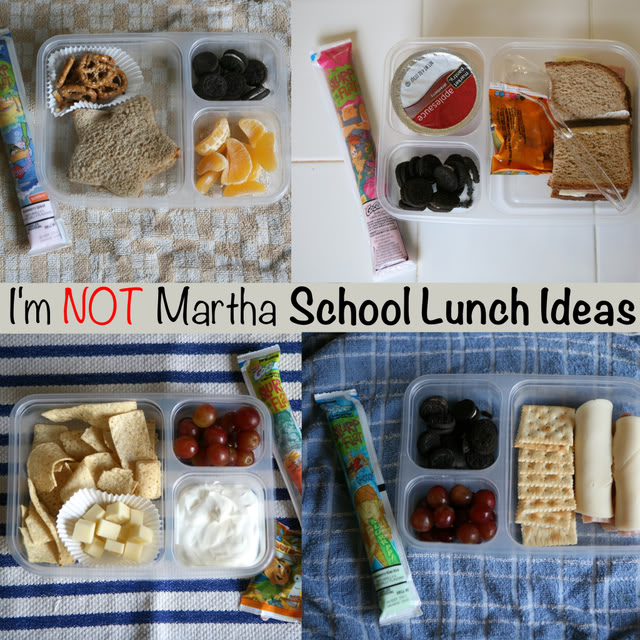 48.  I'm NOT Martha School Lunch Ideas by Emmy Mom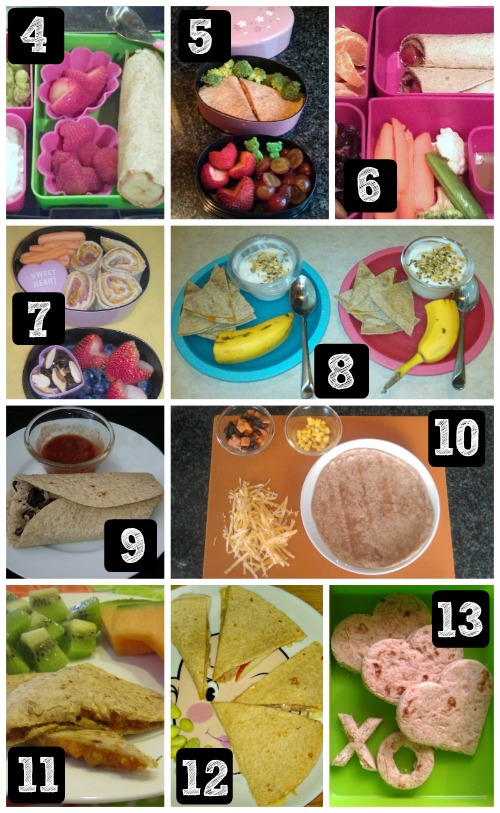 49. 13 Ways to Use Tortillas in Packed Lunches by Evolving Motherhood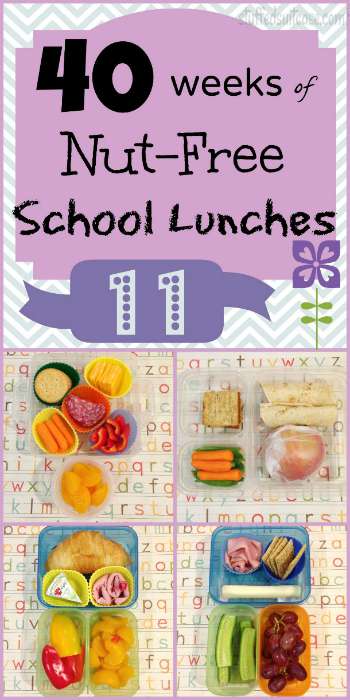 50. 40 Weeks of Nut-free School Lunches by Stuffed Suitcase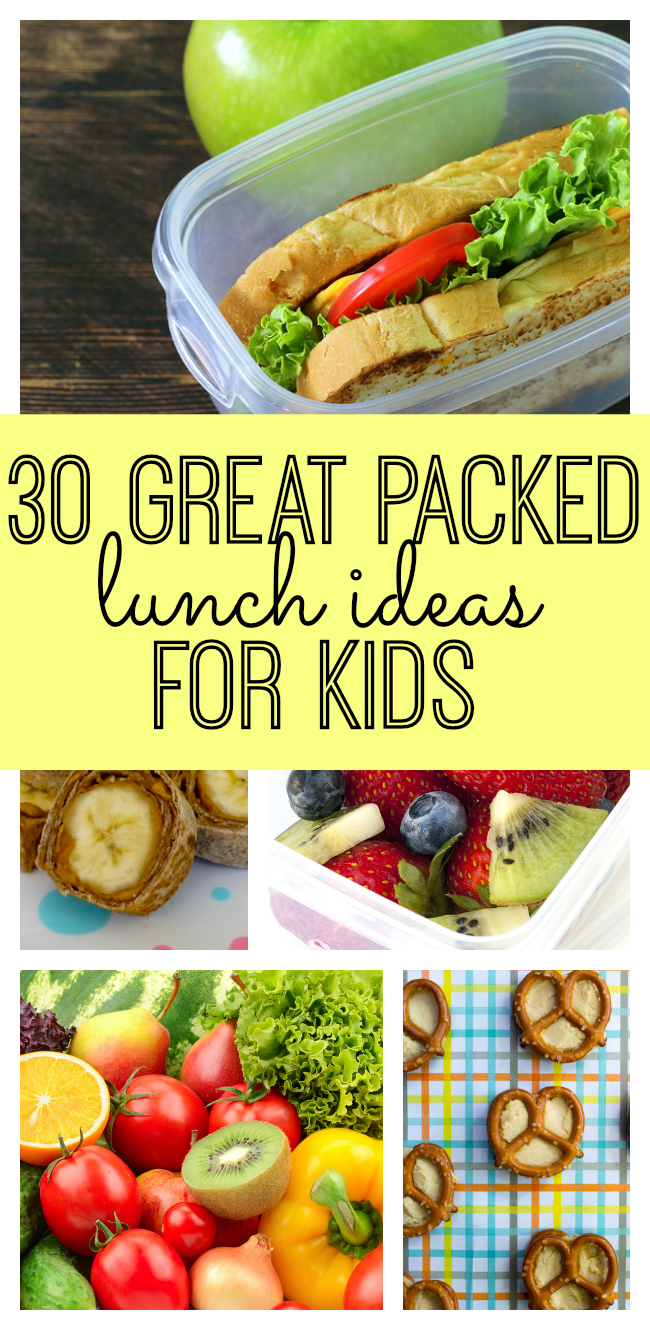 Oh - and here are 30 more packed lunch ideas for kids we found last year (in case you missed it!).