It's no secret that I'm a little obsessed with IKEA. In fact, as I was walking around our house today, I realized that I have something from IKEA in every single room in my house.
If you've never been to IKEA - or if you just can't picture how their stuff would look in your house - here are a few of my favorite pieces that I buy again and again and again.
Please note: This is NOT a sponsored post. I just seriously have an IKEA obsession. It may or may not be healthy depending on who you ask.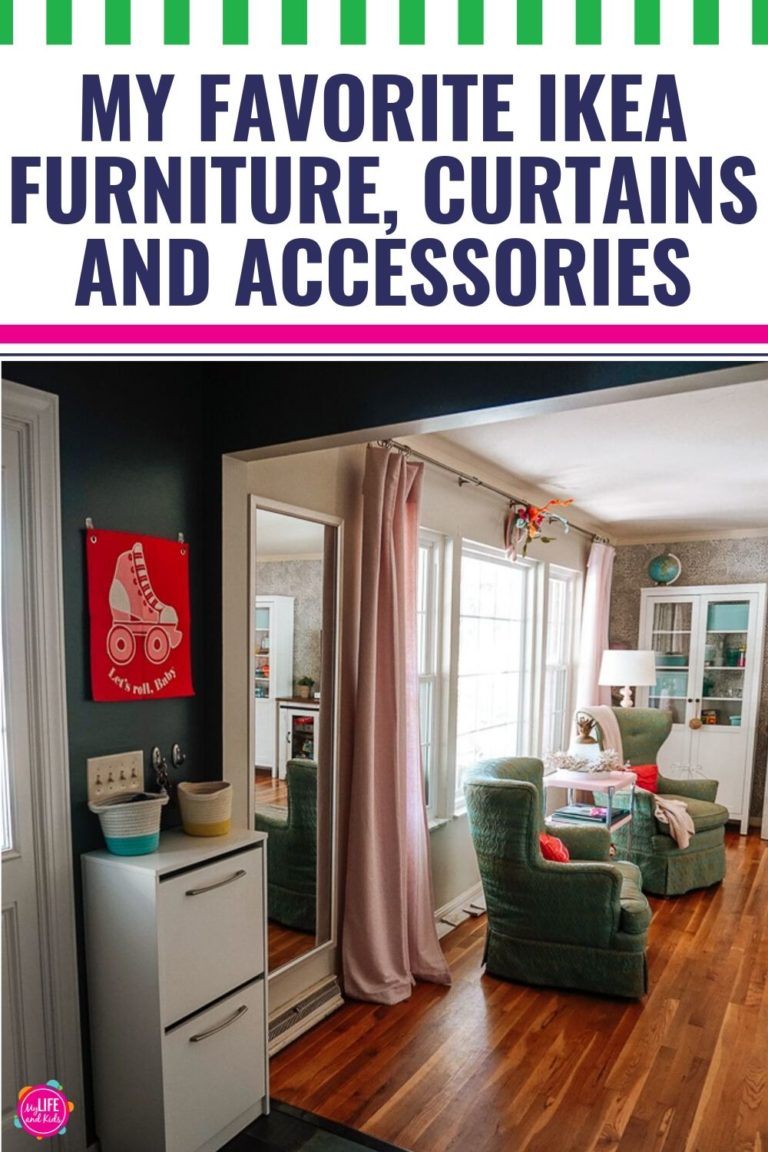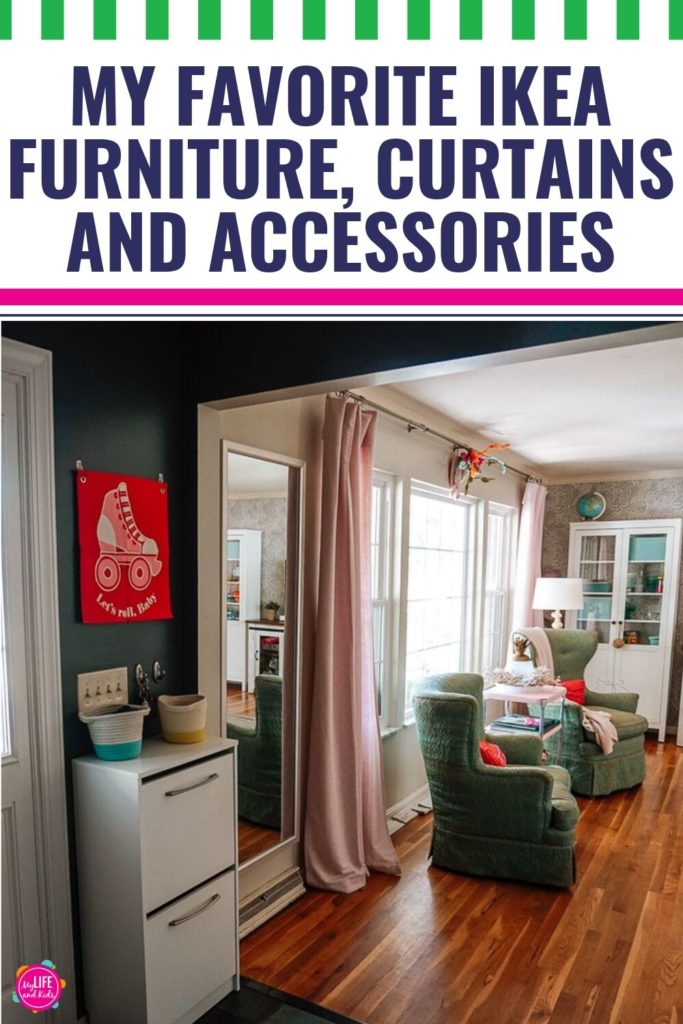 Whether you're looking for furniture or storage ideas for your bedroom, kitchen, living room, office, playroom or kids' rooms, IKEA has something for you. I'm sharing all of the IKEA decor and furniture must haves that I personally own - including my new desk.
IKEA MUST HAVES FOR MY OFFICE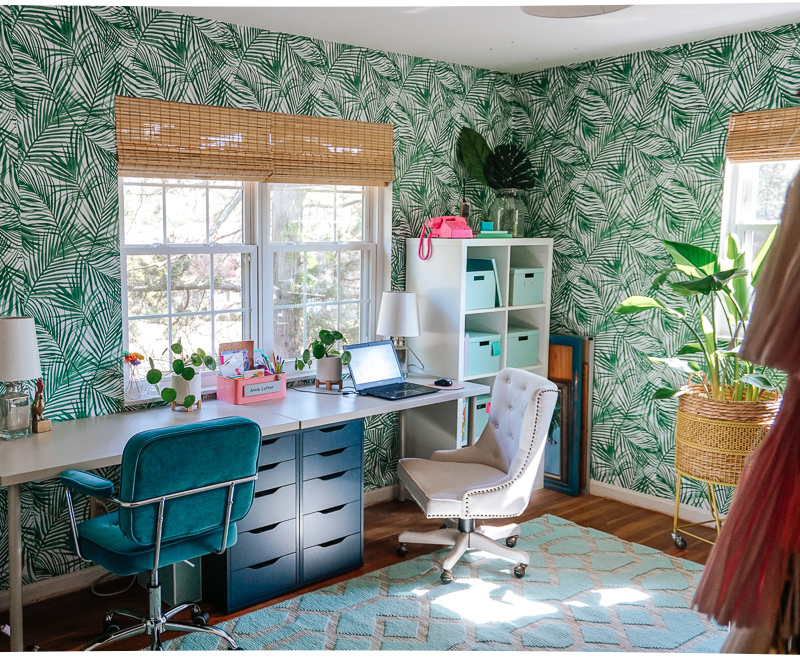 I recently overhauled my office, and I knew that IKEA was the place to start. The two desks are both from IKEA as well as the cube shelves next to the desk and the storage boxes in it.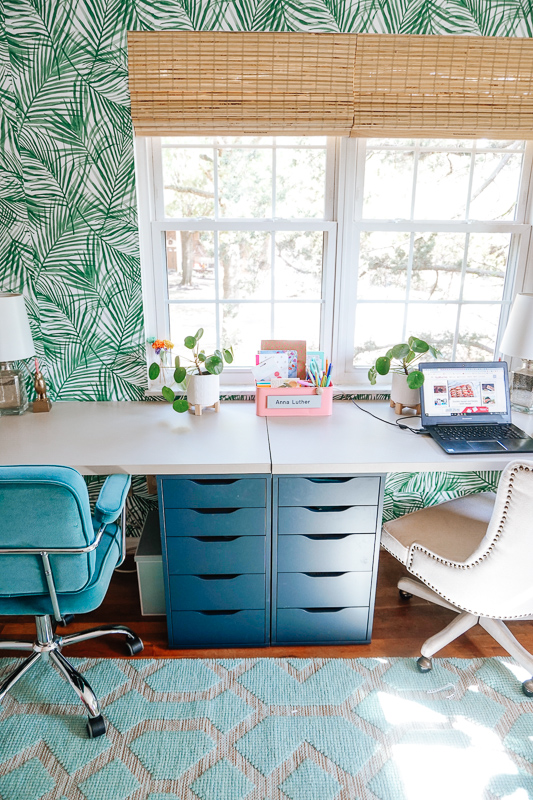 I also purchased my plant and basket from IKEA (yes, they have plants!) as well as the blue cart next to the plant. Each of my kids has one of these carts in their bedrooms to corral their art supplies. It's perfect!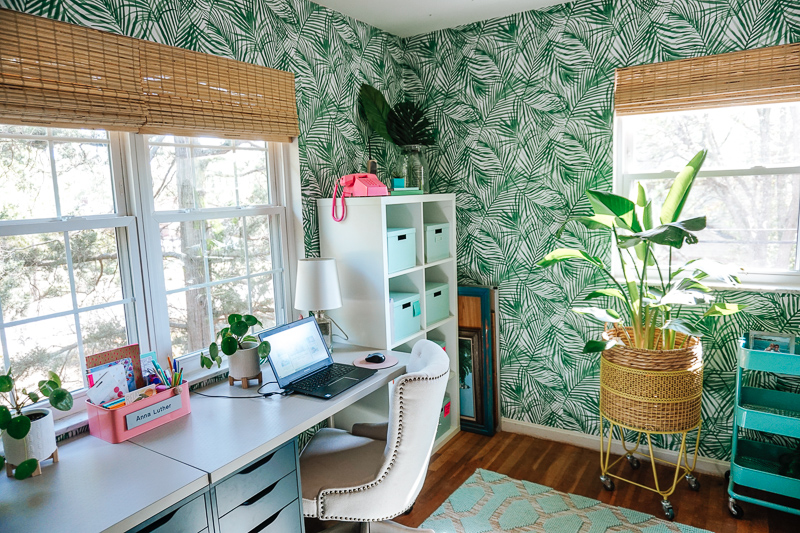 IKEA FAVORITES FOR MY OFFICE
Desks
I used the "Build Your Own Desk Planner" on IKEA's website to build these two desks (there are two of them put together). Specifically I used the following:
And four Alvaret legs.
Cube Shelves
I have these all over the house because they're just SO functional.
This is the one I have in my office. And I have it on its side in my son's closet.
I have this one in our playroom. (Pictures someday if we ever clean it up.)
And all of my kids have at least one of these in their bedrooms.
You can see all of the Kallax Shelf configurations here.
The boxes that I have in mine are not available online, but I have seen them in store recently. This is another insert that I use in my daughter's room, and I love it! But they have tons of options in store, and Target has some great options as well.
Plant & Basket
Of course I can't find my exact plant on the IKEA website, but this is a great one. (And most likely they have my palm in store.)
My basket also doesn't seem to be available online, but I have this one in my family room, and I love it. It has a plastic lining which is especially nice!
And I have this plant stand in my family room too. I have it right in front of my sliding glass doors, and my plants are thriving.
Storage Cart
These carts are SO flexible. The kids have them in their bedrooms for art supplies. I'm using one as our family charging station. And I even have one as a bedside table in our guest room.
See the Raskog cart here. (You can also find knock offs at Target and Michaels!)
IKEA MUST HAVES FOR MY KITCHEN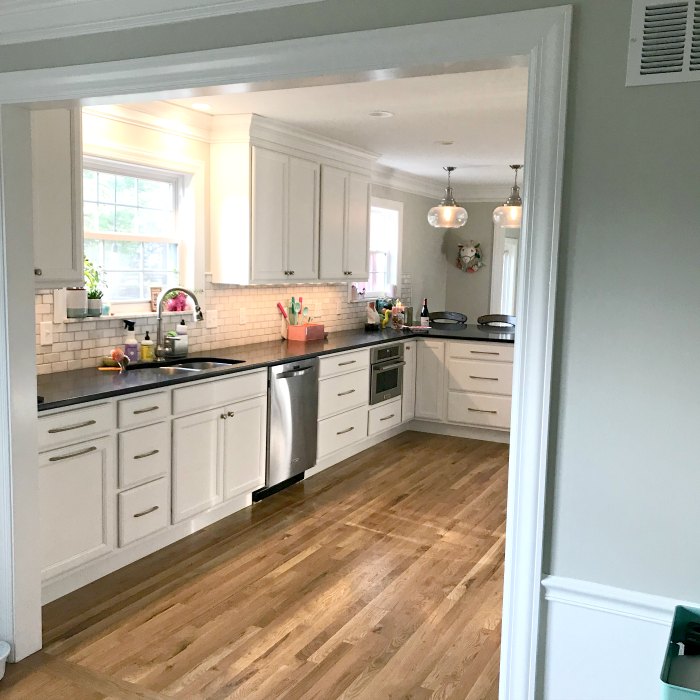 Honestly, I have so many IKEA utensils and pots and pans in my kitchen, that it could take an entire day to photograph them all. That said, there are a few total standouts.
First, their cutting boards are phenomenal. Whether you're using them to cook or just for decoration, they have several large options that really make you want to cook. (Or display them in your kitchen.)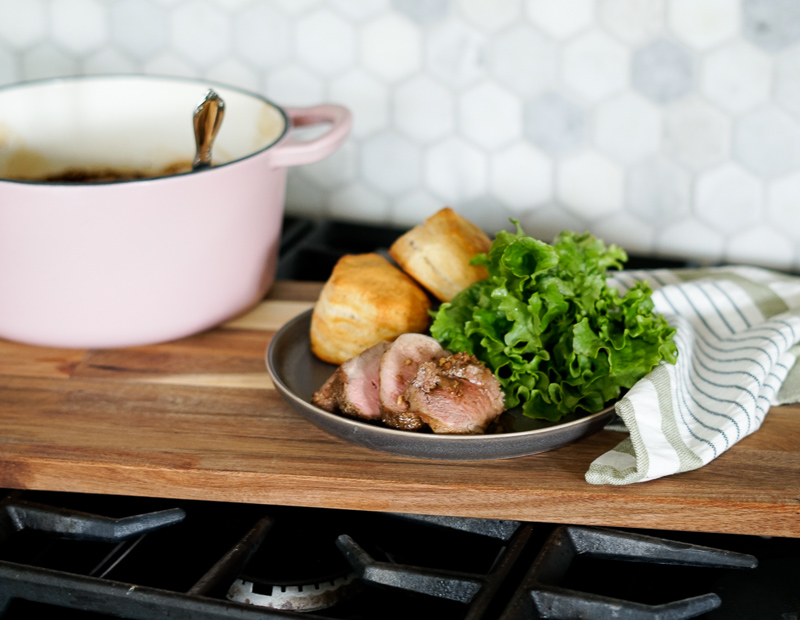 I also ALWAYS stock up on their plastic storage bags. They're so stinking cute, and the sizes make so much sense. Trust me when I say that you shouldn't get just one box - you're going to want way more than that!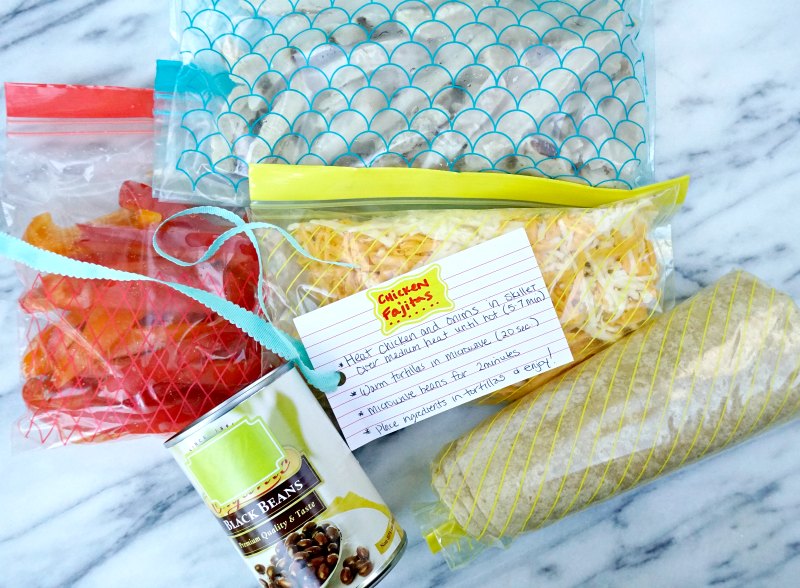 Glass jars and canisters are an IKEA staple, and I never miss a chance to stock up. Whether I'm storing flour or my dog's treats, I'm seriously obsessed with all of the glass storage jar options at IKEA.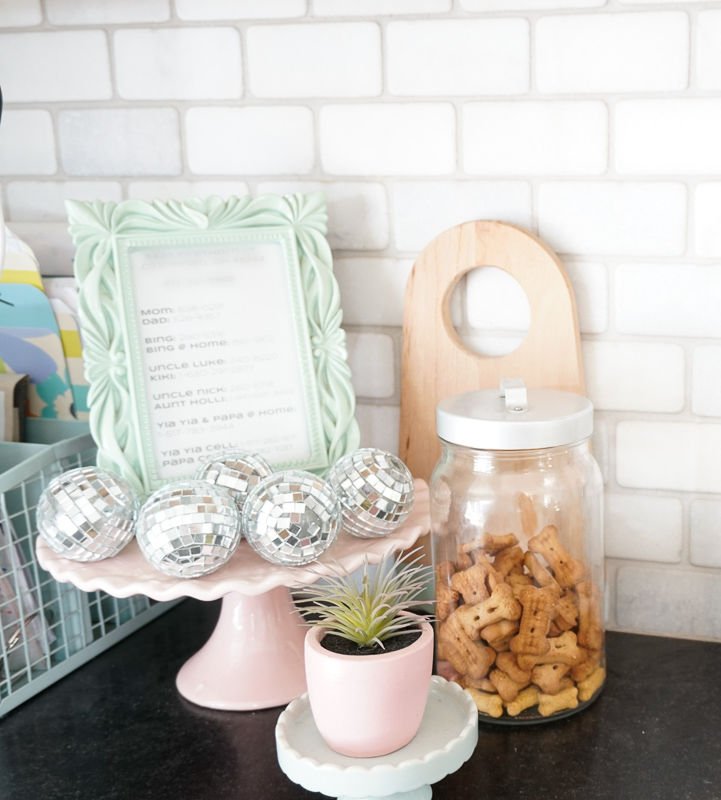 IKEA FAVORITES FOR MY KITCHEN
Cutting Boards
You can see all of their cutting boards here.
This one is my all-time favorite!
Glass Canisters / Jars and Plastic Bags
Brace yourself before you click over. You will want ALL. THE. THINGS.
Napkins
I load up every time I'm at IKEA, and they make SUCH good gifts too. Yes - I'm at the age where I give napkins as gifts. It's a thing.
More Kitchen Favorites
Pots and Pans (we have this set at our cabin in Michigan, and they're fantastic)
Fun Dinnerware (it's so inexpensive that you can get a new set every year if you want.)
Aprons (cute kids' ones too!)
Dish Towels (these also make great gifts)
Fun glasses and mugs and pitchers
IKEA MUST HAVES FOR THE BEDROOM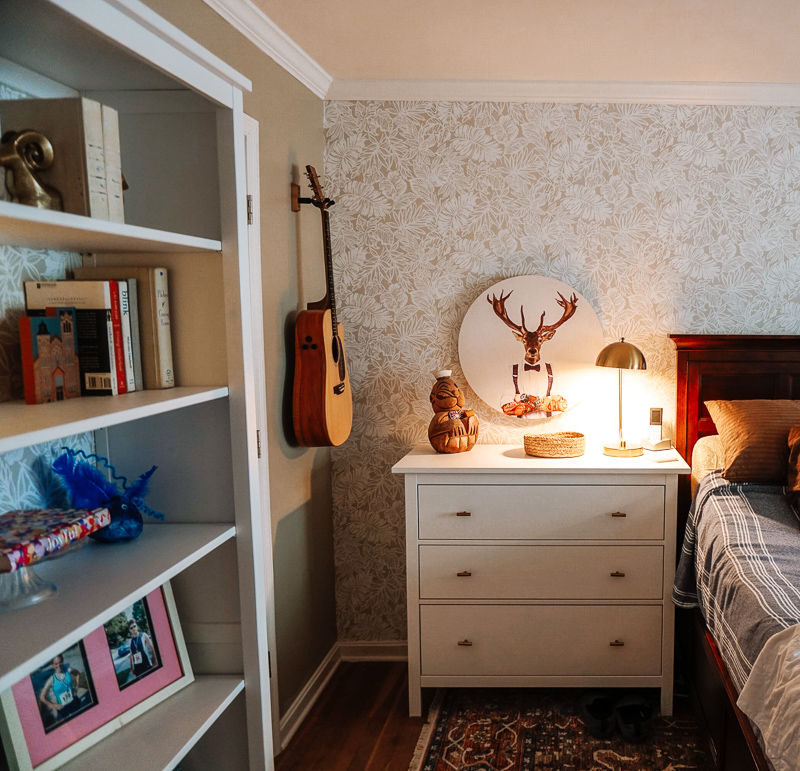 This will come as no surprise to you, but I am in love with the IKEA Hemnes line of dressers. Ya'll - they're magical.
They're surprisingly easy to put together, they are very solid, the drawers slide in and out like magic, and the bottom of the drawers even has a nice pattern.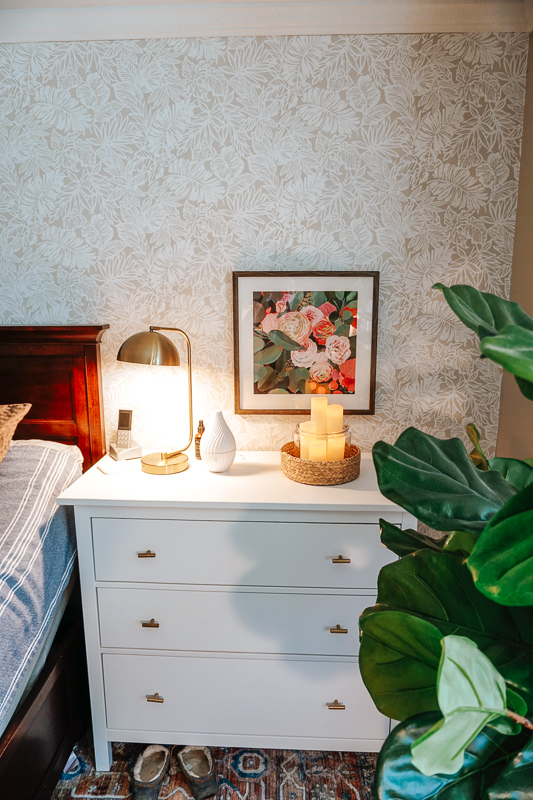 I have Hemnes dressers in my bedroom, in my daughter's room and in my son's room.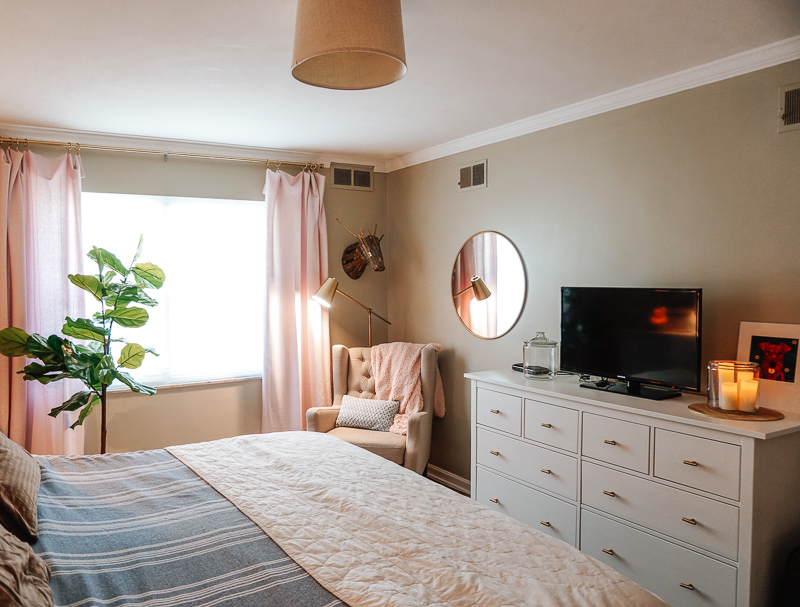 I also love switching out the basic knobs that come with them with something a little more fun. I snagged these on Amazon for my bedroom.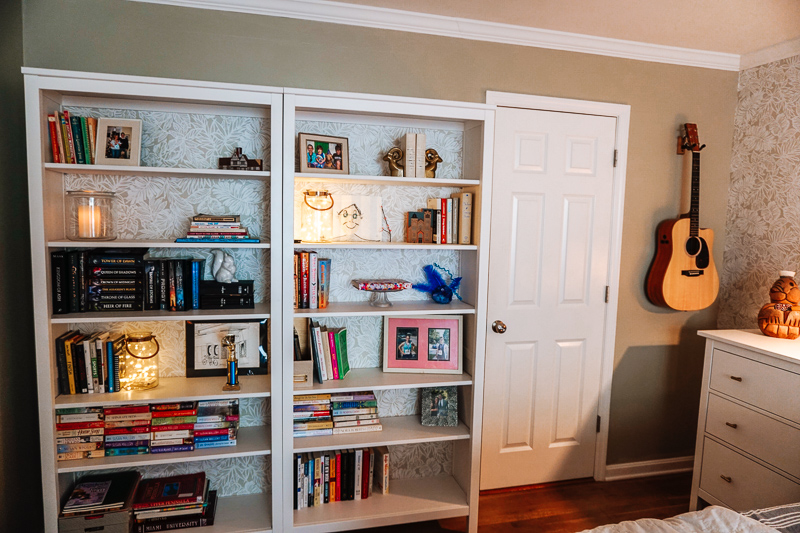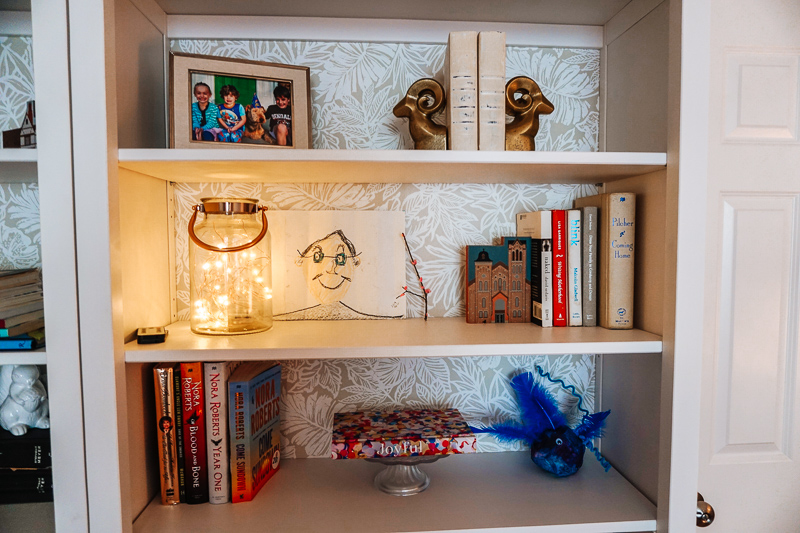 I'm also going to share about the Hemnes bookshelves in the "bedroom" section because I have two of them in MY bedroom - but these would be amazing in any room of the house. I wallpapered the back of my shelves, but they're just as fantastic with the white back that they came with.
IKEA FAVORITES FOR THE BEDROOM
My favorite knobs to use with the Hemnes dressers. They're from Amazon, and this is an affiliate link.
Mattresses
My daughter has this mattress and this topper. They're SO comfortable!
IKEA MUST HAVES FOR MY LIVING ROOM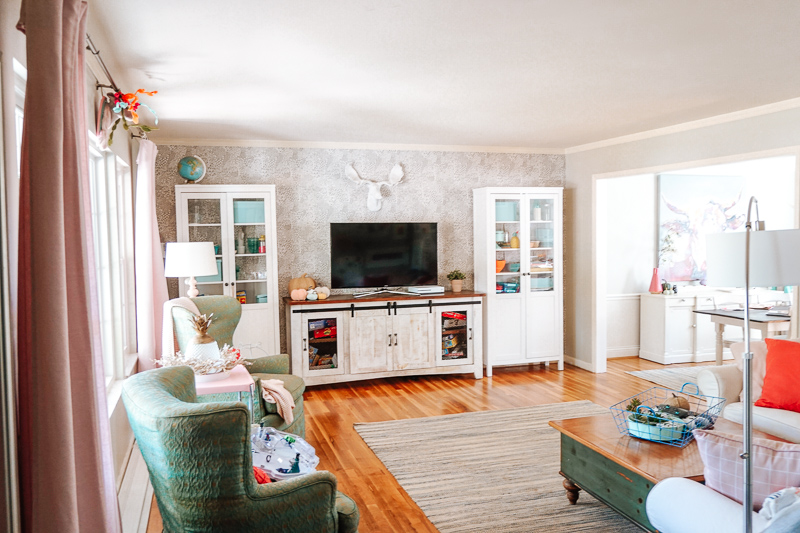 Well - this is where we go from a slight obsession to downright crazy obsession. I basically love all of the IKEA furniture, and I have it everywhere in my house. Let's start with the cabinets on either side of my television.
They're also from the Hemnes line, and they're so functional and chock full of storage. I purchased the version that you see here, but they also have a version with glass doors on the top and drawers on the bottom as well as a version that is glass doors all the way down.
I can't even begin to tell you how much stuff I have crammed into these cabinets.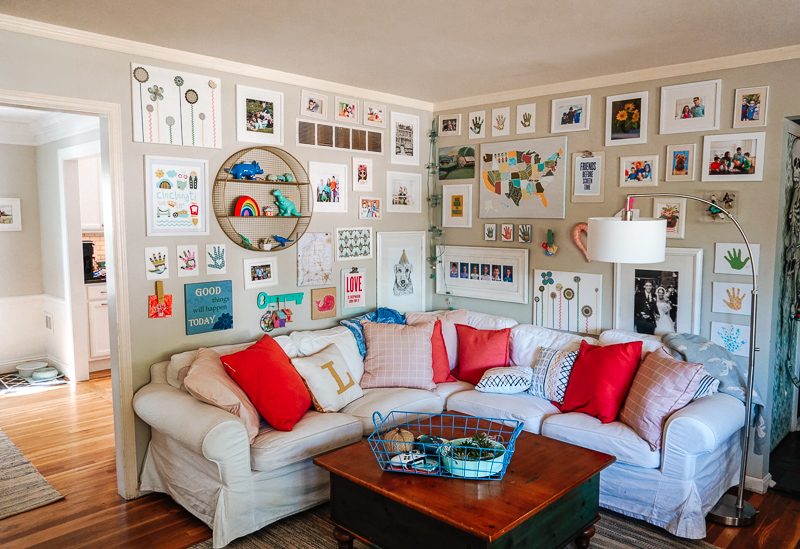 Next up - let's talk about the couches. They're amazing. I'm especially a fan of the Ektorp line. We have the sectional in our living room and the regular couch in our family room.
I love that I can wash the slipcovers whenever I need to (hello three kids and a dog!), and they're affordable enough that I actually purchased an extra slipcover for each couch so that I can always have a clean one ready to go.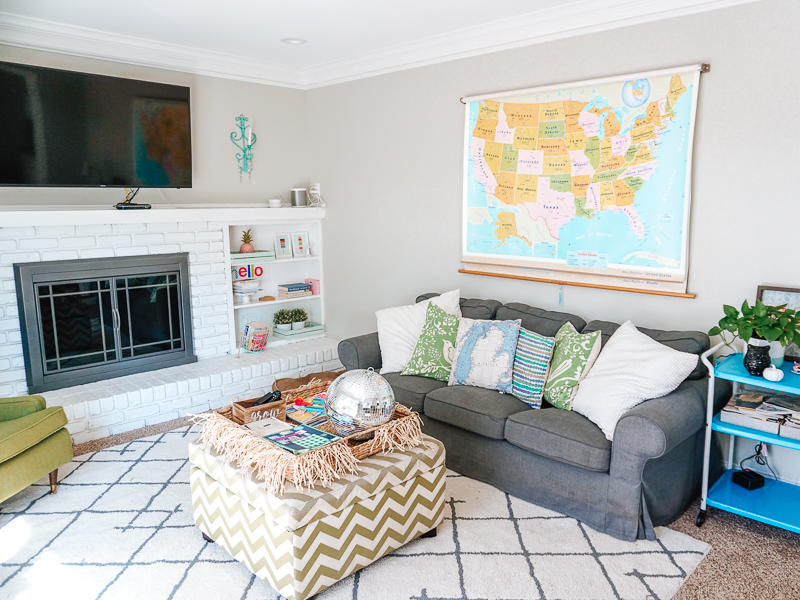 They also have a service that allows you to design your own couch. My son was messing around with the computer at IKEA while we were there one trip, and he ended up creating the perfect couch for our basement. Of course the kids have totally trashed the basement, but if we ever get it picked up, I'll be sure to add a picture as it's a massive couch that is perfect for the space.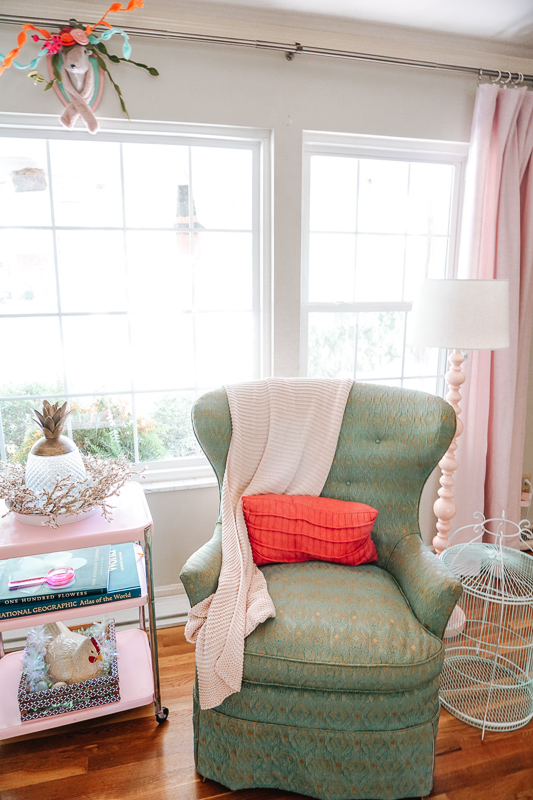 I would be remiss if I didn't mention their fantastic throws and pillows. I can always find a new throw or pillow that perfectly matches my decor - and always at a great price.
IKEA FAVORITES FOR THE LIVING ROOM
Couches
Ektorp Sectional with Vittaryd White cover
Ektorp Sofa with Nordvalla Dark Gray cover
Design your own Sofa (from our basement)
Pillows & Throws
You can see all of their throws here.
This is my favorite (in pink).
Their throw pillows are hard to find on their site - mainly because they call them cushions.
You can see them all here (pillow inserts and covers are sold separately).
These are my favorite. I have them in white and blue. They're huge(!), soft and awesome.
IKEA MUST HAVES FOR STORAGE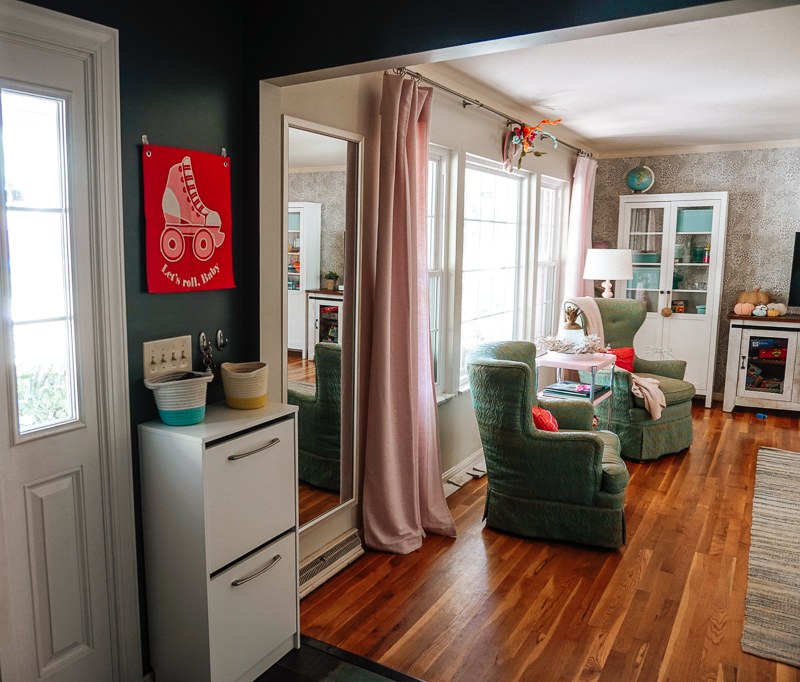 Listen - if you have not purchased one of the IKEA shoe storage cabinets yet, what are you waiting for? Due to my tight space limitations, I purchased their least expensive shoe cabinet (it's seriously only $30), but the pricier ones will make you swoon. (I added the handles to mine to help it look a little less cheap.)
People are using them for shoes, but also as everyday storage - from file folders to computer charging stations. GET ONE NOW!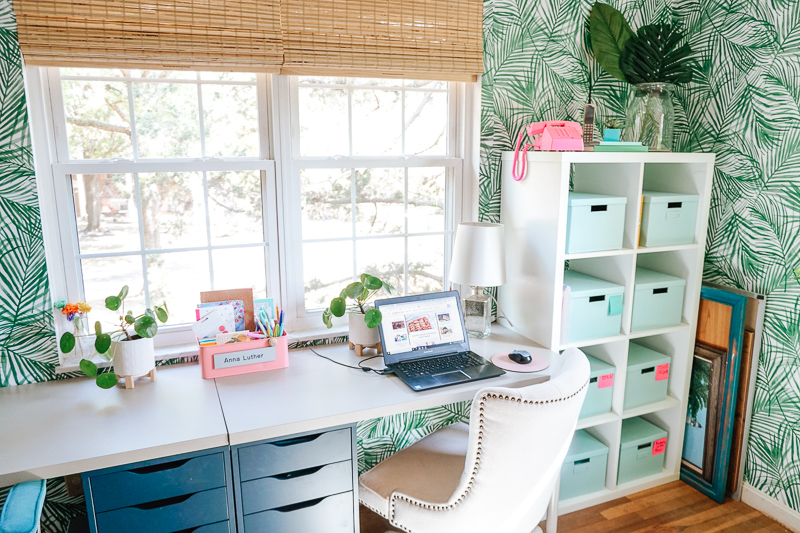 Also - I mentioned these cube shelves in my office section above, but they're worth repeating here too. I have a set in my office, in all three of my kids' bedrooms as well as a monster one in our basement for toy storage. They are phenomenal and work so well!
IKEA STORAGE FAVORITES
Shoe Cabinets
If I had more space, I would buy this one in a heartbeat.
And I would also love to install this one in several areas of my house for general storage.
Make note that these have to be mounted to your wall. They don't have back legs - they're made to fit over the back of your baseboard. They're seriously so awesome.
Cube Shelves
I have these all over the house because they're just SO functional.
This is the one I have in my office. And I have it on its side in my son's closet.
I have this one in our playroom. (Pictures someday if we ever clean it up.)
And all of my kids have at least one of these in their bedrooms.
You can see all of their Kallax Shelf configurations here.
The boxes that I have in mine are not available online, but I have seen them in store recently. This is another insert that I use in my daughter's room, and I love it! But they have tons of options in store, and Target has some great options as well
JUST BUY IKEA CURTAINS ALWAYS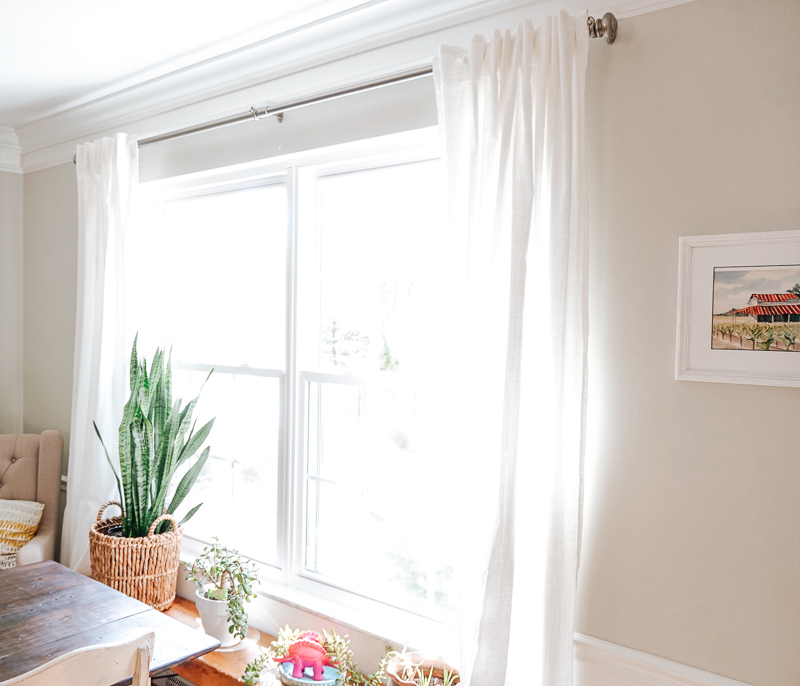 I mean - do I even need to say this? If you're not using IKEA's curtains, then I don't even know if we can be friends.
Kidding!
Sort of.
Their curtains are crazy long (on purpose) which means that you can hang them from the ceiling and still have them touch the floor. And if they're too long for you, they're so easy to hem with iron-on hem tape or just fold over and clip with curtain rings.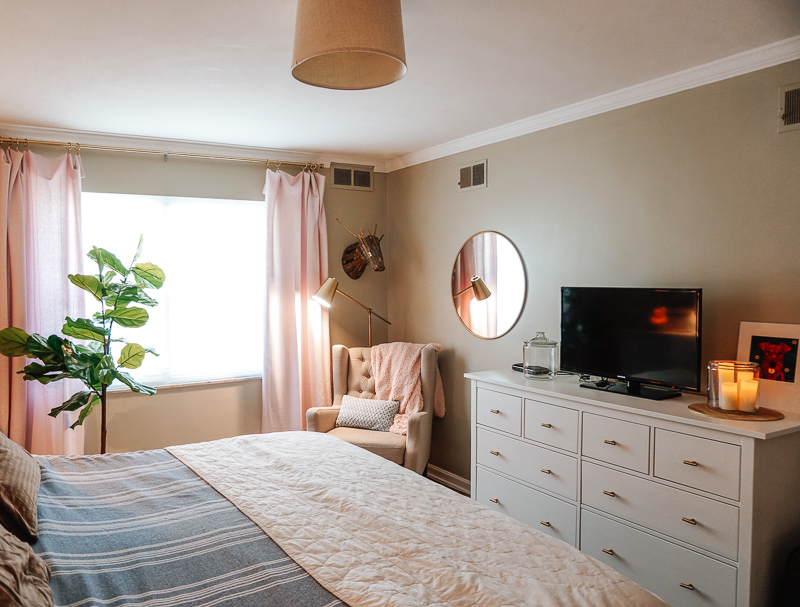 Here are the two sets of curtains that I have all over my house, but their room darkening curtains are also amazing. (Just be sure you're really ready for room darkening, because they are NO JOKE.)
I have these white curtains practically everywhere. Aren't they so ugly in their "official" picture? I just throw away the tiebacks.
And these are the pink curtains that are my latest obsession - already showing up in three rooms of my house. Again - they're SO ugly in their official picture. (Use these tips from Young House love to cut off the tabs on these and make them amazing).
AND IKEA PICTURE FRAMES ARE ALSO FANTASTIC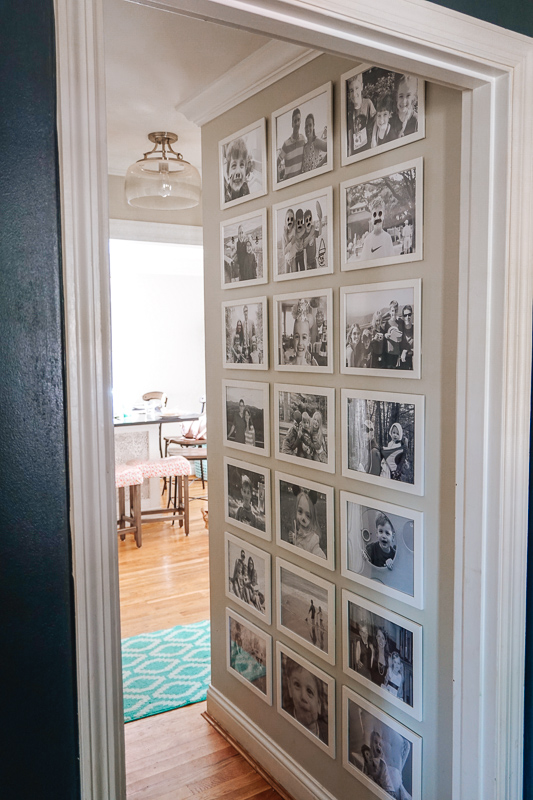 Listen - I'm all about having framed pictures with real glass and mats and blah blah blah. But when you have like 800 pictures you want to hang, it starts to feel like a giant waste of money to use anything other than IKEA frames.
These frames in my hallway are all from IKEA (they're just $3.99 each)! And I seriously just printed the photos on regular old computer paper using my inkjet printer. The trick is to toss your image onto a google or word doc and then edit the photo within your program to make it black and white and lighten it - to the point where it actually looks too light on your computer screen. Then print it, and it will print a little darker and ultimately be perfect.
Please ignore the vandalism that was done to some of our photos by a very naughty Elf on the Shelf that thought he was using a dry erase marker but was actually using a permanent marker.
Ahem.
These are the frames I used. And it appears that they're now being sold WITH mats, so how cool is that?
FREQUENTLY ASKED QUESTIONS ABOUT IKEA
Every time I post something about my love for IKEA, I hear questions from readers. Here are a few that I hear most often.
Will IKEA help load my car?
Yes! Nearly 99% of the time I'm shopping at IKEA with all three of my kids, and I need HELP getting everything loaded into the car. If you go to guest services, you can leave your cart there while you pull your car around to the loading area. Then you can go grab your cart, and they typically have one or two employees standing by to help load. A few times I've had to wait while they're busy helping someone else load up, but it's never for too long.
Will IKEA accept returns without packaging?
Also yes! I've had a couple of big misses with IKEA furniture - and both times I haven't figured it out until I've gotten everything fully assembled in my house. Both times IKEA accepted the items with a full refund. I didn't have to disassemble either piece or bring back the boxes or directions. Obviously I would recommend calling ahead first, but I'm guessing you'll be pleasantly surprised at the result.
Can IKEA deliver?
YES! When I set out to update my master bedroom, I purchased two dresser and two massive bookcases - and the only car I had to drive that week was my husband's JEEP wrangler. There was no way I was fitting everything in. For $60, IKEA delivered everything to my house the SAME DAY! How incredible is that? They were more than willing to take everything into my upstairs bedroom for me, but I opted to have it all in the living room so that I could have plenty of space to assemble.
Can IKEA assemble the furniture?
They sure can. Check your local store for the fee, but you can have items delivered to your home fully assembled. I don't mind assembling IKEA furniture (my son and I are basically pros at it by now), so I've never taken advantage of this service.
What piece of IKEA furniture are you?
My obsession with IKEA furniture is so great, that I figured I should take the official quiz to find out which piece I am. Click here so you can take the quiz too.
Turns out I'm a swively Fingal office chair. I was really hoping for Ektorp couch, but I'll take it...