The entire family will love getting in on the fun with these easy April Fool's Day Pranks. From teens to young kids, these funny last-minute pranks are perfect for siblings, friends and even husbands.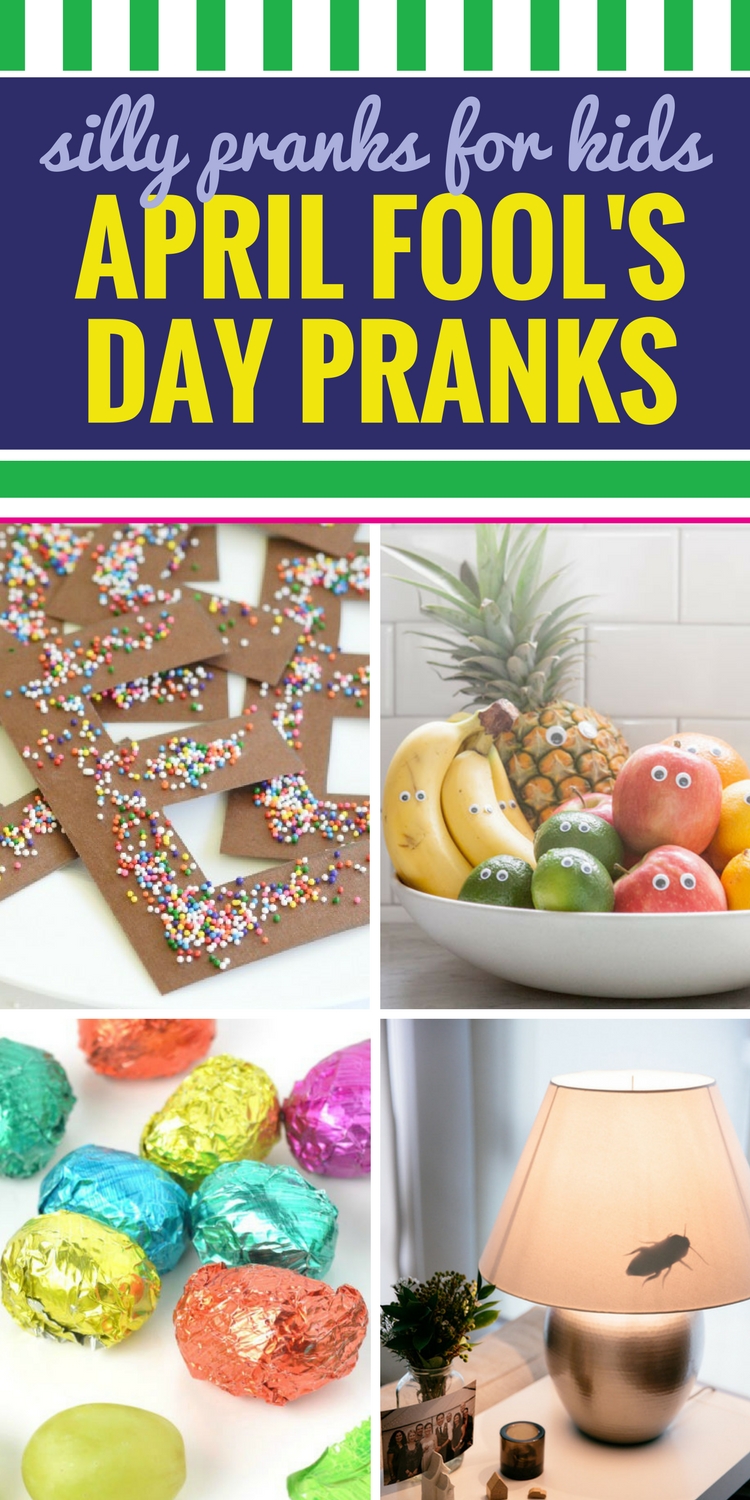 Fun April Fool's Day Pranks for the Entire Family
Mom, dad and even the kids will be creeped out when they see these giant bugs in the lamp!
I never would have thought of putting bubble wrap beneath the rug, but this will be a great way to trick every single person in our house (even the dog)!
Announce to the family that you made brownies, and see their faces, when you present them with these!
This fun prank will be great for the kids, but it will be even better for my husband. HAHAHAHAHA!
This SIMPLE trick will get everyone laughing.
I really scared my husband with this one a few years ago, and I can't wait to do it with the kids this year.
This prank will take a little bit of prep work, but it's SOOOOOOOOO worth it!
I cannot wait to prank my kids with this one. I might even do it tonight!
The best part about this prank? Every kid has to clean up their own room afterwards. 🙂
My kids were completely blown away when I did this to them last year. It was fantastic!
The only way this one wouldn't end in tears at my house is if I bring out the actual donuts afterwards.