Looking for a DIY Halloween costume to make with your kids? This DIY Gumball Machine costume could not be easier to make (and it's cheap to make too!) Whether you make it for your toddler, your tween, your teen (or even yourself), have fun with this gumball Halloween costume.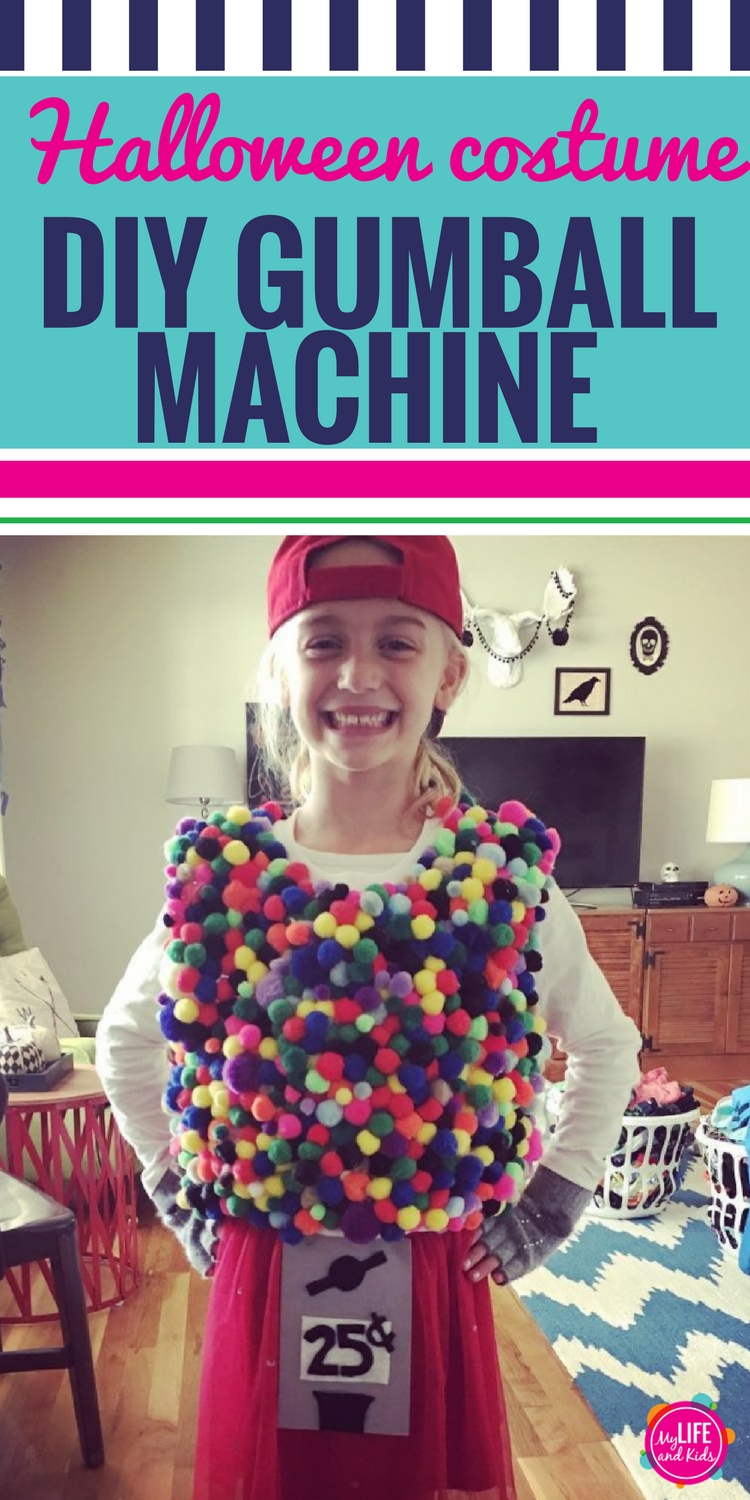 Last year, Alice was a gumball machine. It was super easy to make, and she loved wearing a costume that she helped to make.
First, we took a white T-shirt and cut the sleeves off to make it a tank top. (We didn't start with a white tank top because we wanted the collar to come up higher than a regular tank top.)
Click here to grab your white T-shirt online.
Then, we used a glue gun and hot glued pom poms all over the front of the shirt. This was a fairly time consuming process. We left the supplies on the table, and we worked on it in chunks of time over a period of a week. But if you worked on it all at once, you could do this in a few hours time. Be sure to get those pom poms nice and close together.
I recommend buying 2 - 3 bags of these pom poms depending on the size of the T-shirt you purchase.
She wore her pom pom gumball sleeveless shirt over a long-sleeve white shirt. On her head, she wore a red baseball cap backwards. Any red hat would work (or just leave the hat off altogether.)
For the bottoms, she wore a red skirt that was in her closet. (Here's a similar one on Amazon.)
We took a piece of grey felt and glued a white felt box onto it, followed by black felt numbers and a "crank." We attached it to her skirt using a safety pin.
Click here to buy the felt you will need.
And that was that! She loved being a gumball machine, and she received lots of compliments on Halloween too. As an added bonus, the pom poms on the shirt made it extra heavy and warm, so she didn't have to wear a coat over her Halloween costume.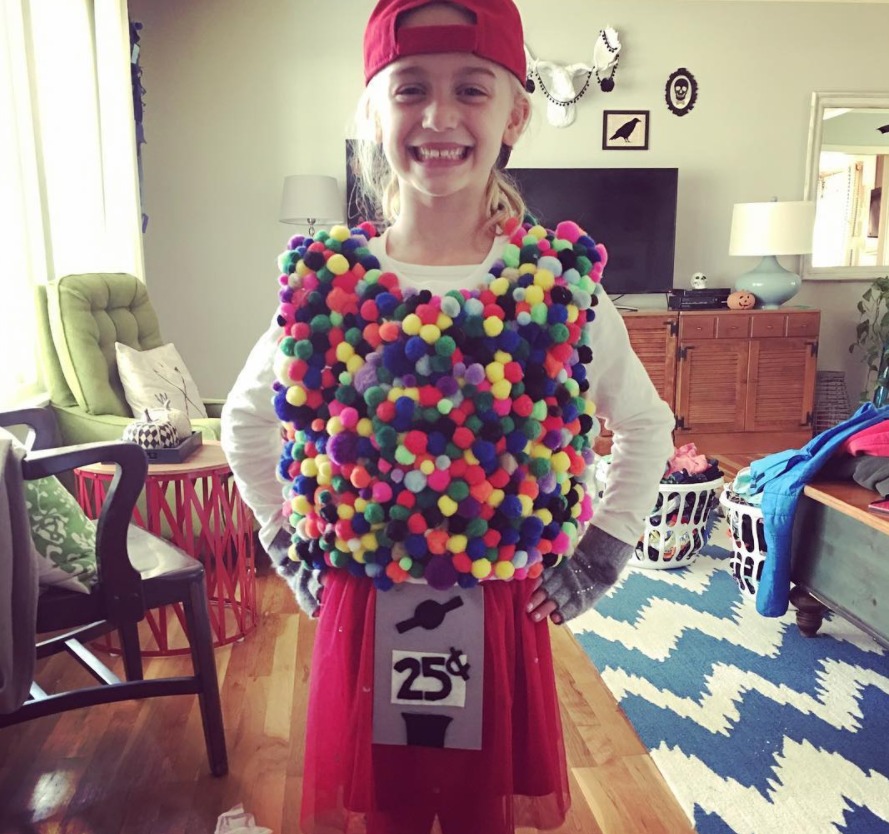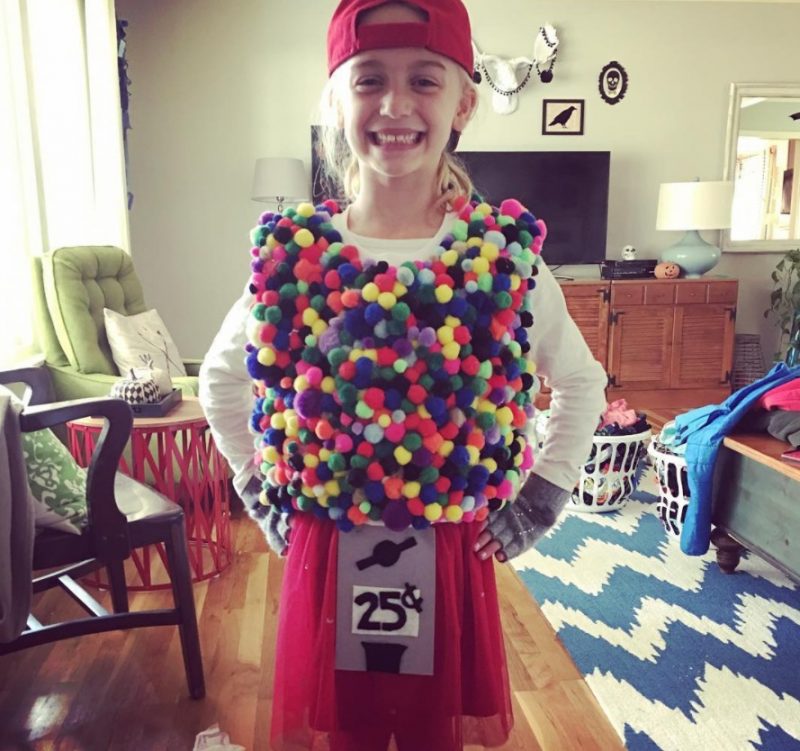 Grab your supplies
For a quick recap, here are the supplies you'll need:
Your Dog Can Wear It Too
Click here to see how your dog can wear this costume too.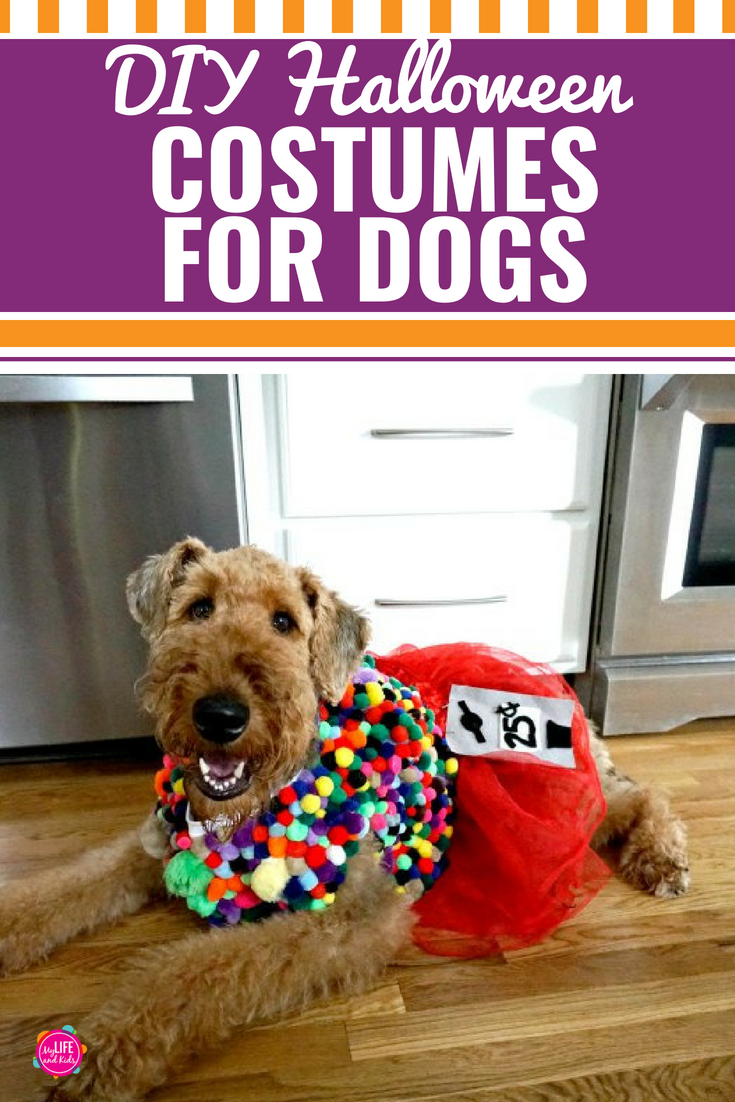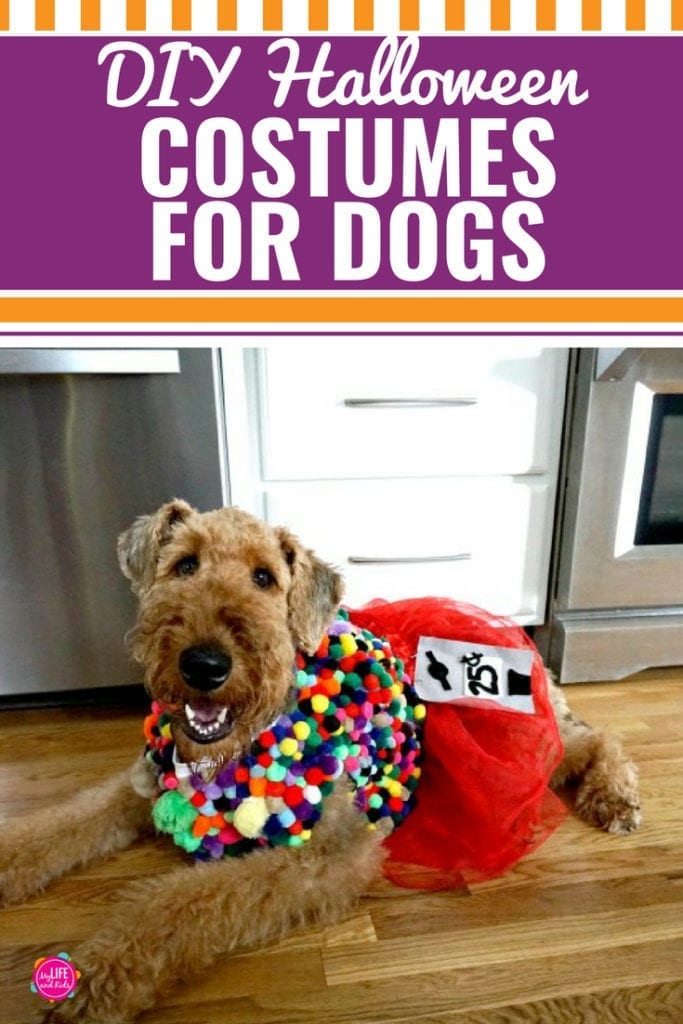 This post contains affiliate links.