Like most of the world, we're spending all of our time at home these days. Looks like my New Year's Resolution of eating more meals at home is coming true - in a much different way than anticipated.
My husband and I are working from home, but our biggest priority is making sure our kids are feeling safe and secure.
And don't melt their brains with too much screen time. Ahem...
I've created a routine for ourselves that gives us all a bit of structure so that we know what to expect and when. It also helps so that I'm not constantly making decisons about how we're spending our time. It's fairly fluid, but it's a start.
And while I'm all about structure and routine, I'm also all about fun distractions and making memories as a family.
So last weekend, I teamed up with Florida's Natural® Brand Orange Juice and created a waffle bar on our backyard patio.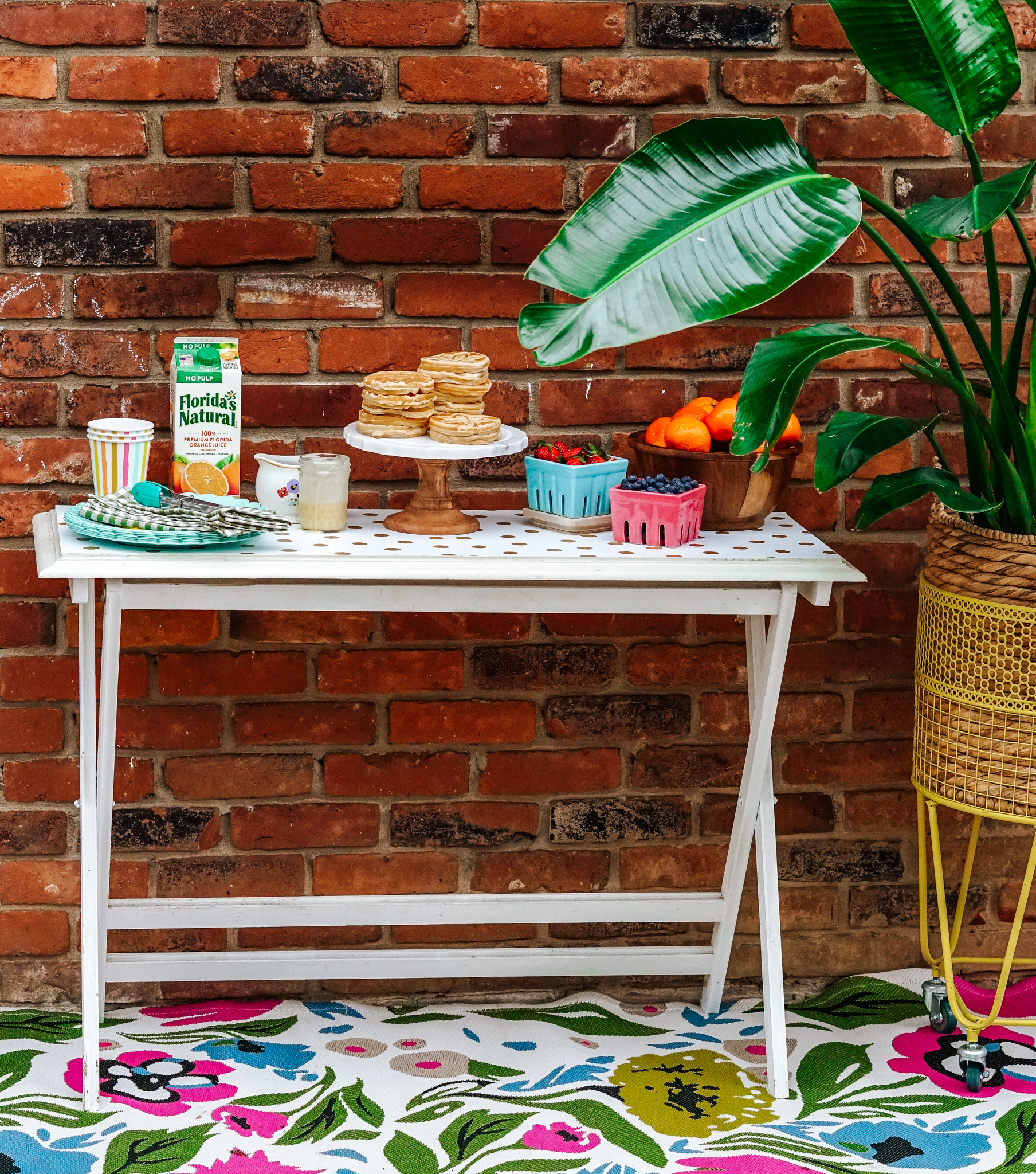 To get started, I had two kids making the waffles and another washing fresh fruit. We're focusing a lot on life skills right now. They're getting really good at laundry, dusting baseboards, washing mirrors and scrubbing pots and pans. (The stories they'll have to tell their kids one day about their quarantine chores will no doubt be legendary.)
We made 3-ingredient waffles since we're running low on flour and eggs. Apparently we should have stocked up on those instead of toilet paper. Who knew. The full recipe for these waffles is below.
Then I taught my daughter how to make our favorite Orange Juice Glaze. We have it on our waffles and pancakes for special occasions, but I'd never taught them how to make it themselves. It's so incredibly easy, and it's so delicious!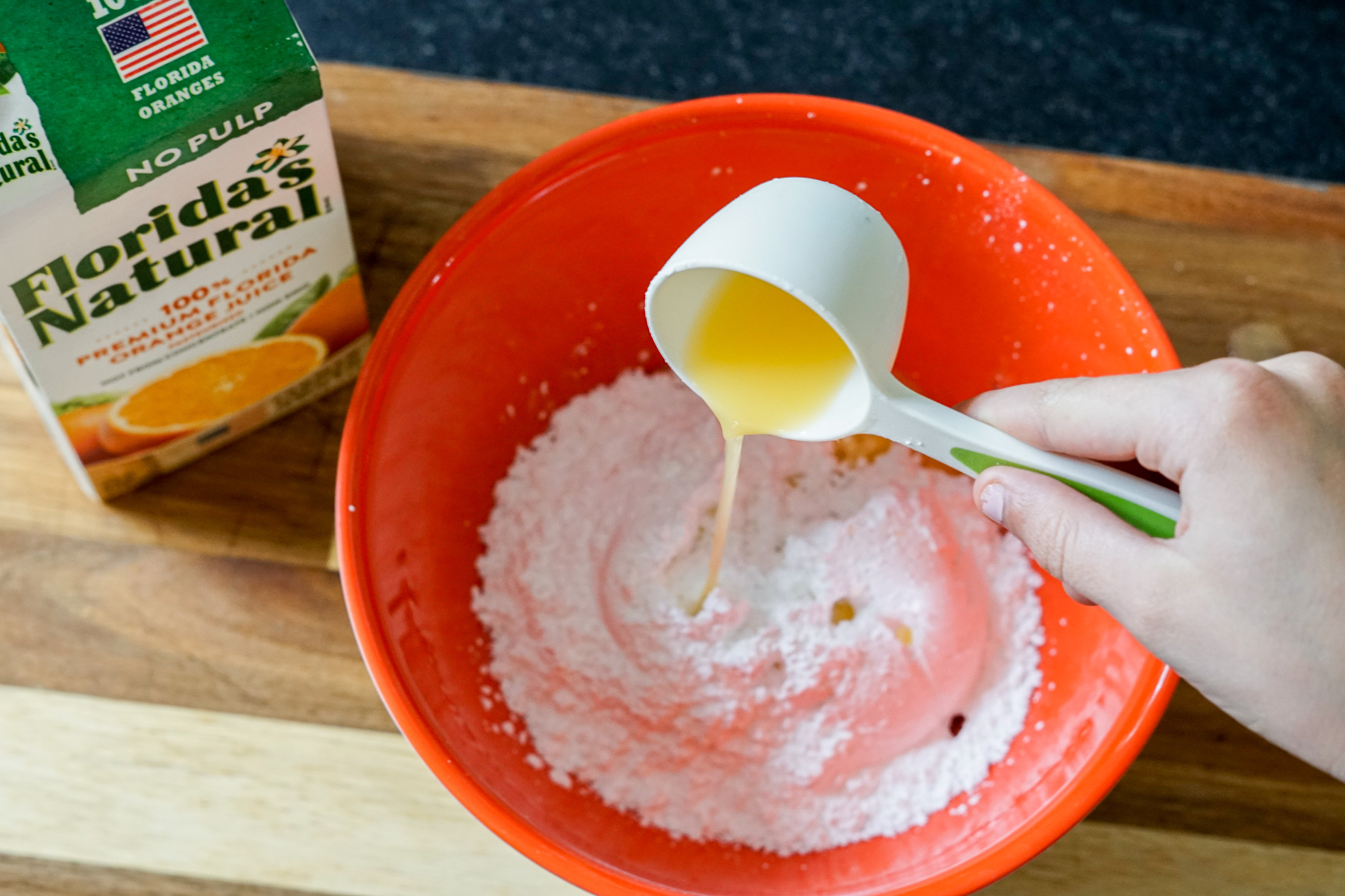 Combine ¼ cup of Florida's Natural® orange juice with 1 ¾ cup powdered sugar and one teaspoon of melted butter.
Easy peasy and so darn good! (It's also handy if you run out of syrup).
With all of our ingredients ready for our waffle bar, we set it up on the patio.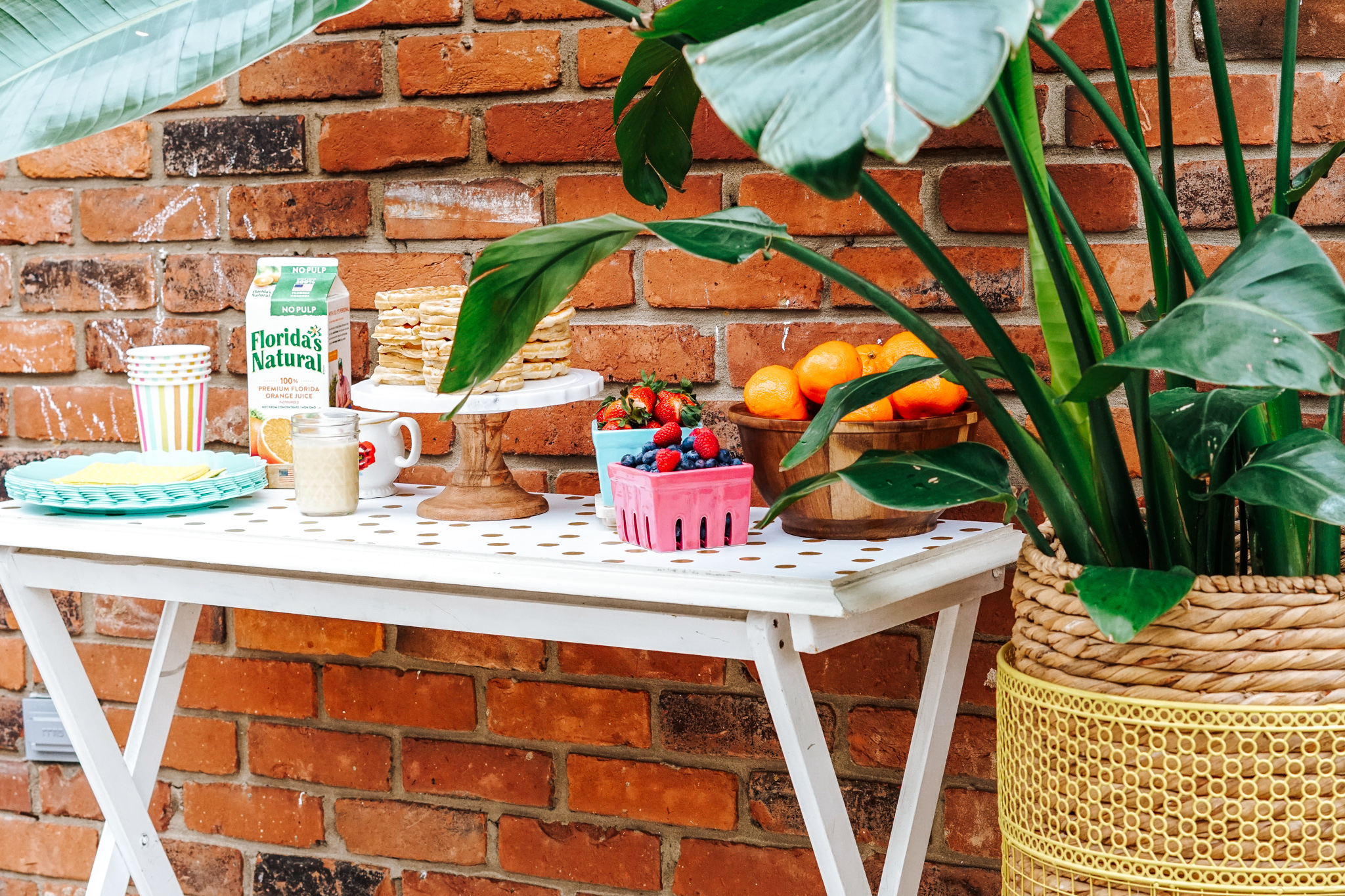 Usually we would reserve something like this for a brunch party or for guests, but just because we won't be getting together with family or friends for awhile doesn't mean we can't do things like this for ourselves.
The kids agreed that it was a nice change from our normal breakfasts around the kitchen counter.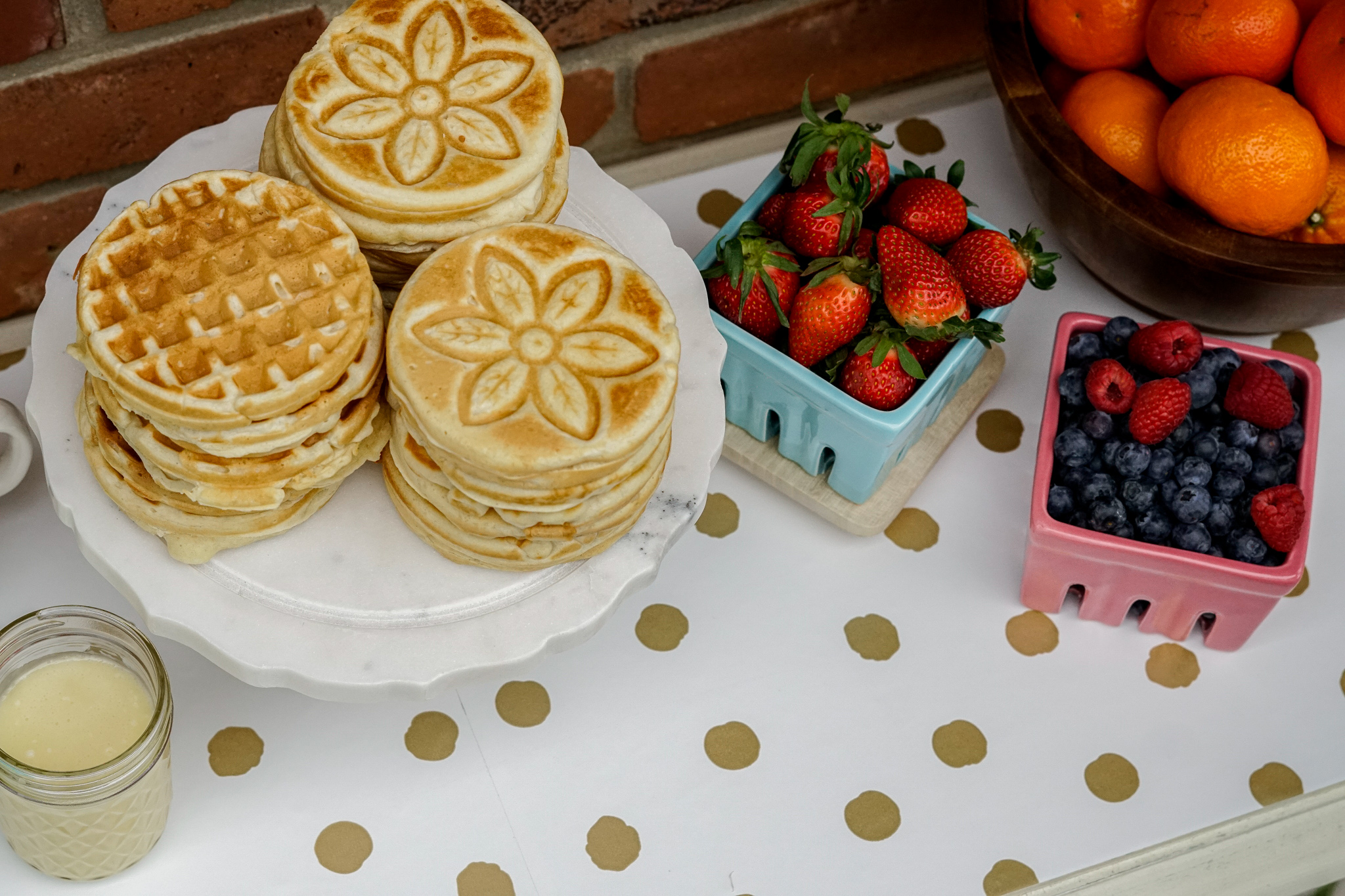 Once everyone loaded their plates, we did a video call with my parents (Yia Yia and Papa).  They're home together in Michigan, and we live in Ohio. We're not sure when we'll get to see them again in person.
In the meantime, having breakfast together helps a lot.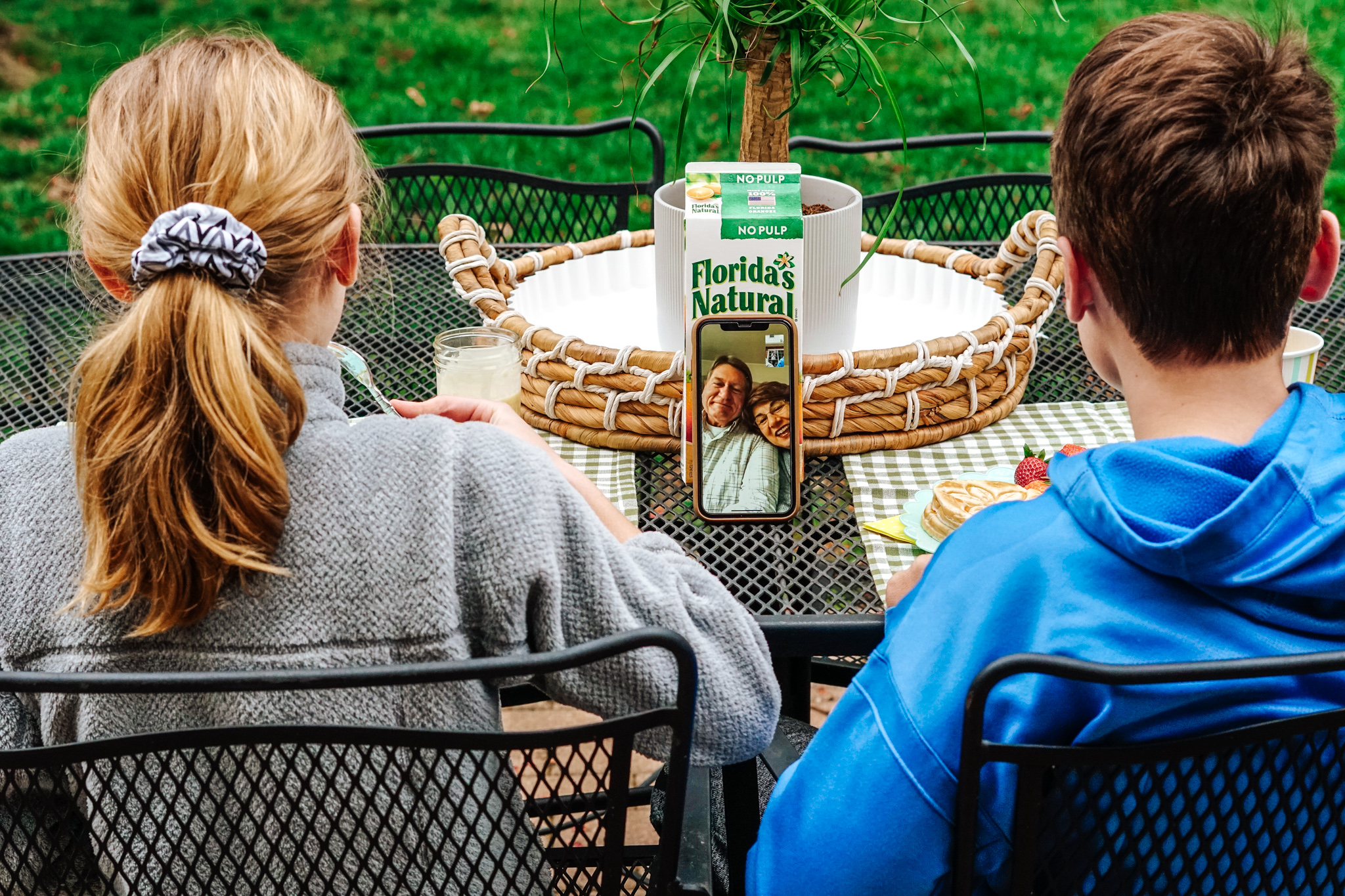 The kids told them jokes, complained about the schedule I have them on and used WAYYYYY too much orange juice glaze on their waffles.
It was a great morning!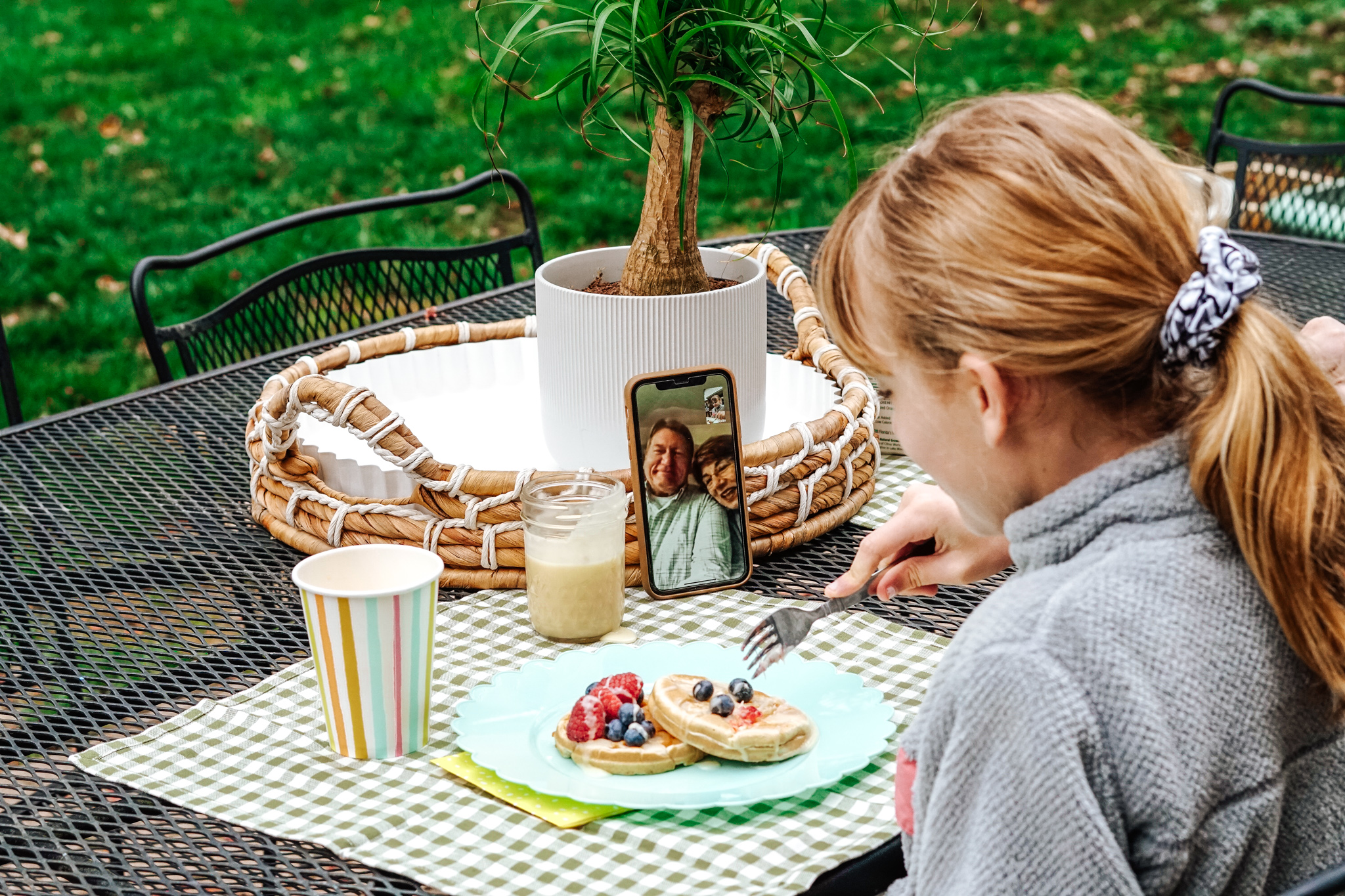 We decided to eat breakfast outside once a week and set up some sort of food bar as often as possible. My daughter also suggested that we invite other friends to video call with us for meals - and that maybe we could make the same meal and dine together.
So if anyone wants to eat waffles "with us" next weekend or have pork chops for dinner on Wednesday, just let me know.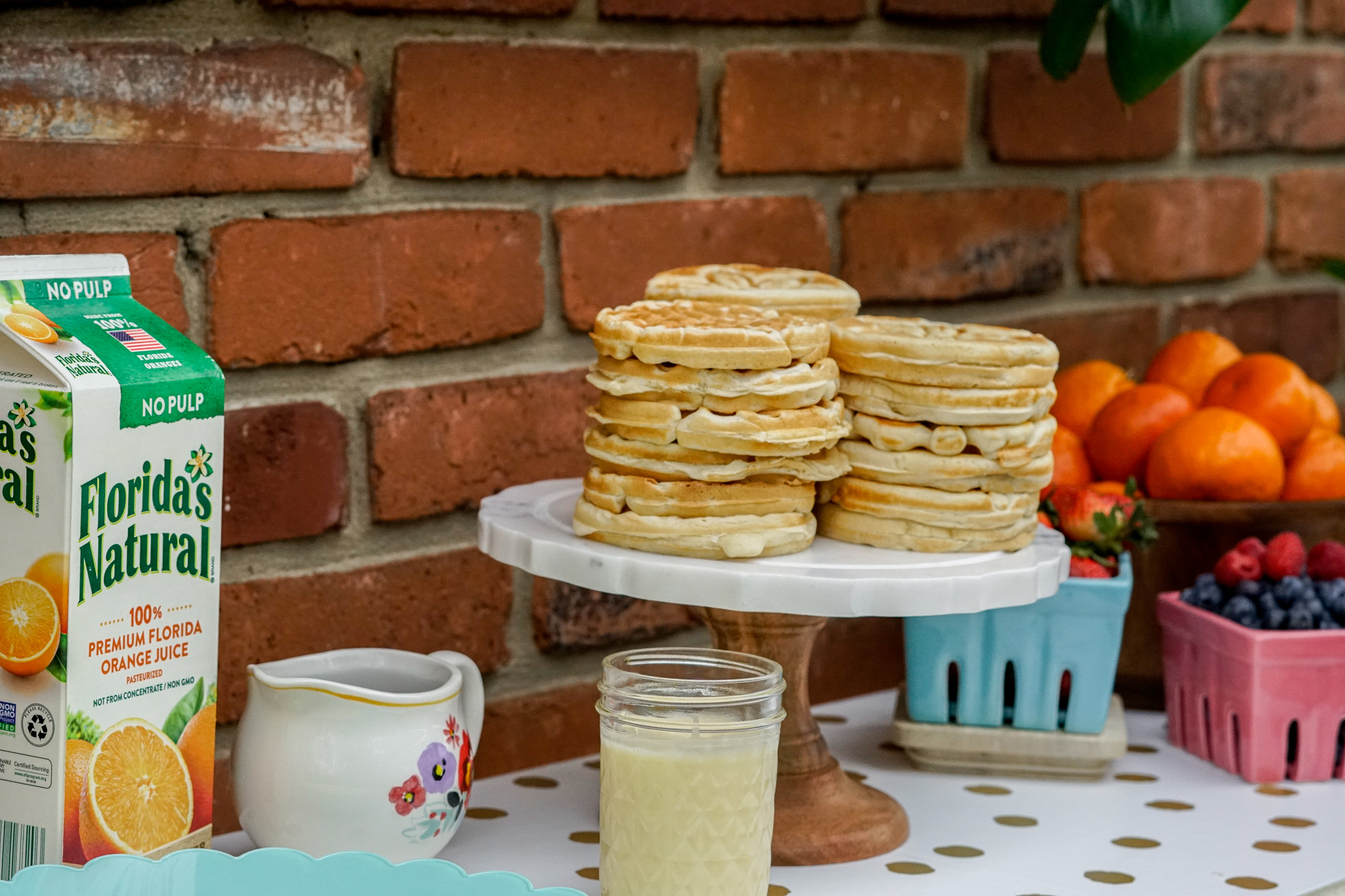 WE ONLY USE FLORIDA'S NATURAL®
One thing that hasn't changed over the last few weeks is our family's love of Florida's Natural. We've been die-hard fans for years, and we still are!
It's made from 100 percent real Florida oranges, and one 8-ounce glass provides your daily recommended dose of Vitamin C. And we're all about Vitamin C right now.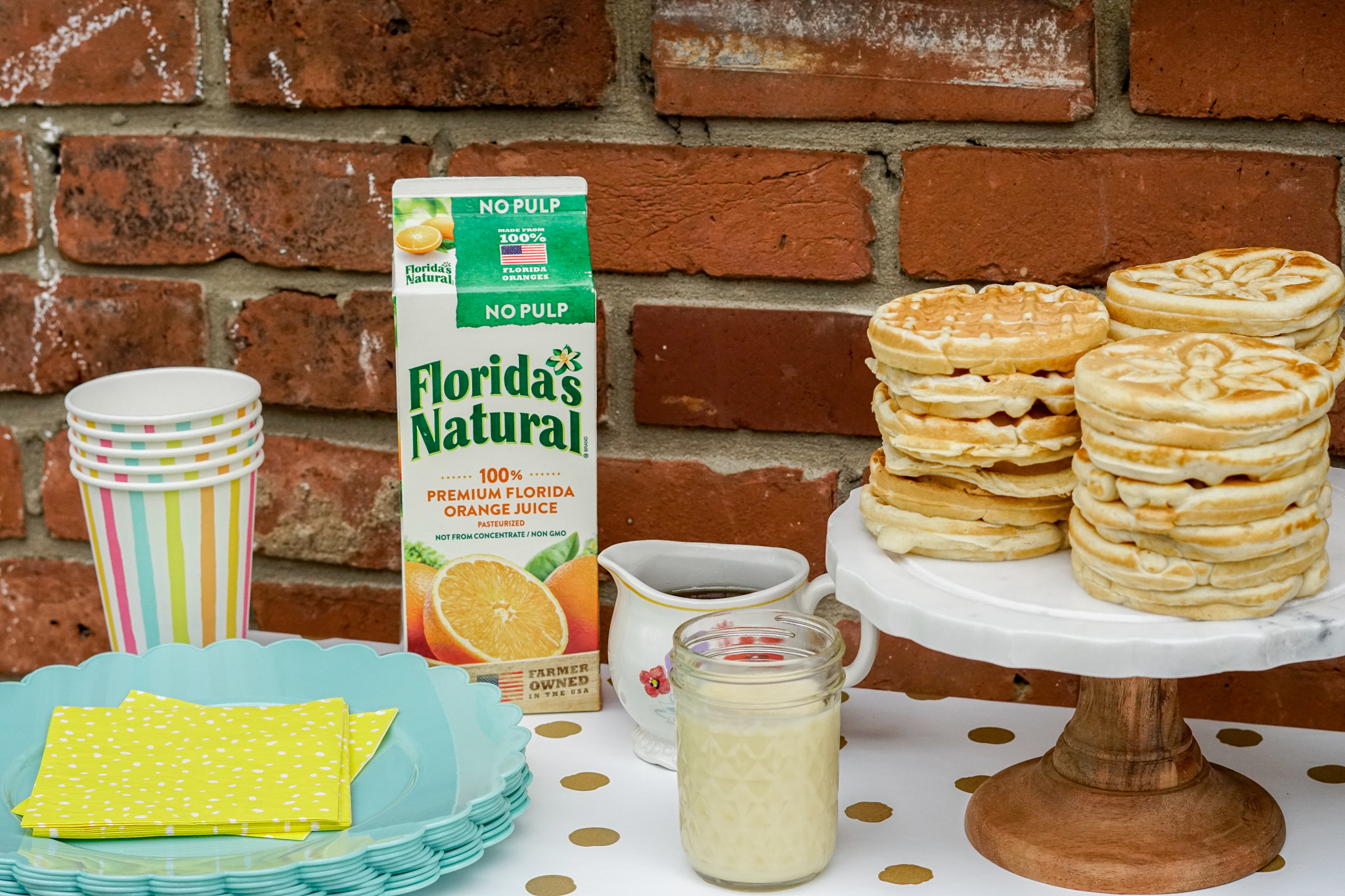 Click here to learn more about Florida's Natural.
And if you want to see more of our favorite recipes incorporating Florida's Natural (like the Orange Juice and Gingered Pork Chops that we're having on Wednesday night), click here.
For those of you that want to make your own Orange Juice Glaze and prefer a recipe that you can print, you can follow the steps below.
Print
📖 Recipe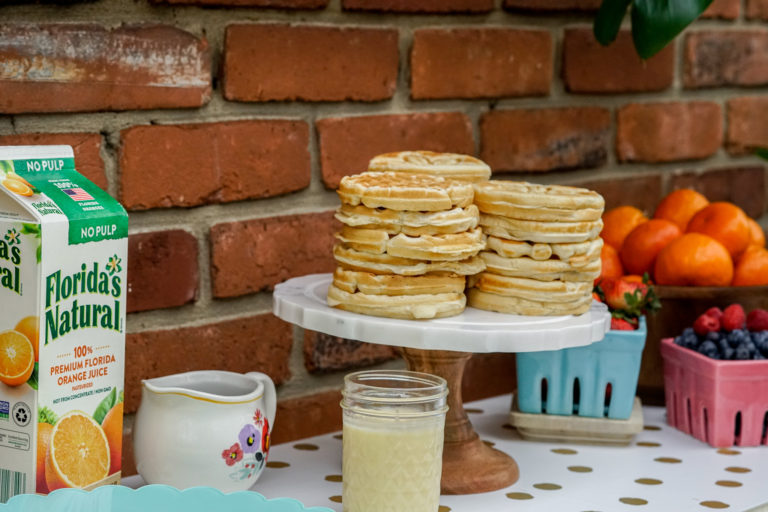 Orange Juice Glaze
Whether you're having pancakes, waffles or a large bowl of fresh fruit, this tasty Orange Juice Glaze is the perfect topping. And you can whip it up in a minute.
Total Time:

5 min

Yield:

4

servings

1

x
1 ¾ cup

Confectioner's Sugar

1 tsp

Butter, melted
Instructions
In small bowl, combine all ingredients and whisk until smooth.

Drizzle on waffles, pancakes or a bowl of fresh fruit.
Enjoy!
Author:

Prep Time:

3 min

Cook Time:

2 min

Category:

Breakfast

Method:

Baking

Cuisine:

American
Keywords: Dessert, Breakfast, Waffles, Pancakes, Glaze, Orange Juice, Florida's Natural, Syrup Substitute
Print
📖 Recipe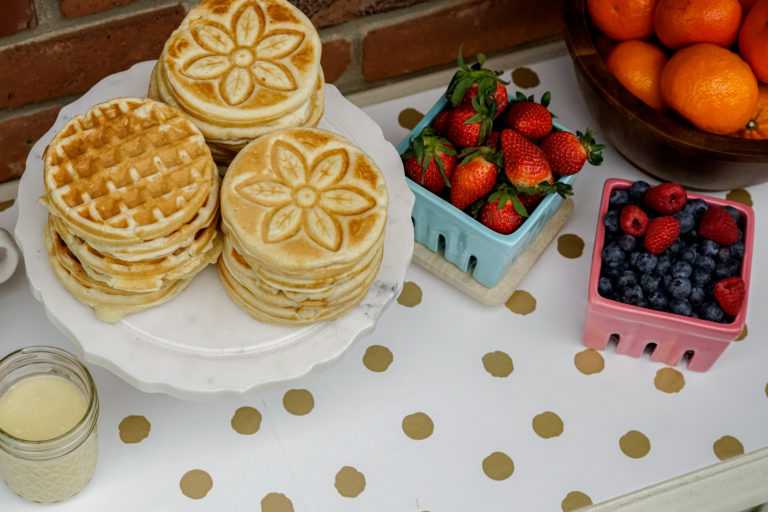 3 Ingredient Waffles
Running low on flour and eggs? No worries - you can still make waffles! These 3-ingredient waffles will use what you already have in your cupboards and still taste delicious!
Total Time:

15 min

Yield:

2

large waffles

1

x
2 cups

oatmeal

1 cup

bananas (about

2

medium bananas)

1½

 

cups

milk (can also use Almond Milk, Coconut Milk, Oat Milk, etc.)
Instructions
Toss all ingredients into a blender and mix thoroughly.
Batter will be thick.
Pour into greased waffle iron and cook for 5 - 7 minutes (depending on your waffle iron settings).
Author:

Prep Time:

5 min

Cook Time:

10 min

Category:

Breakfast

Cuisine:

American
Keywords: waffles, oatmeal, vegan, gluten free, 3 ingredients
This is a sponsored post. All opinions are my own.