Mom Life
17 Awesome Girls' Night In Ideas
By |
With three little kids, a husband, a job, and a house to clean – sometimes it's hard to remember that I have friends.
Or – you know – to make time to hang out with them once in a while.
But recently, I've discovered this amazing concept called a Girls' Night In!
Having a girls' night at home has made it so much easier for me to socialize with my friends and feel like an actual adult again! There's not much fuss, no need to change out of yoga pants (unless you want to) – and everyone can enjoy each other's company in a comfortable, relaxing environment!
Amazing, right?
17 Great Girls Night In Ideas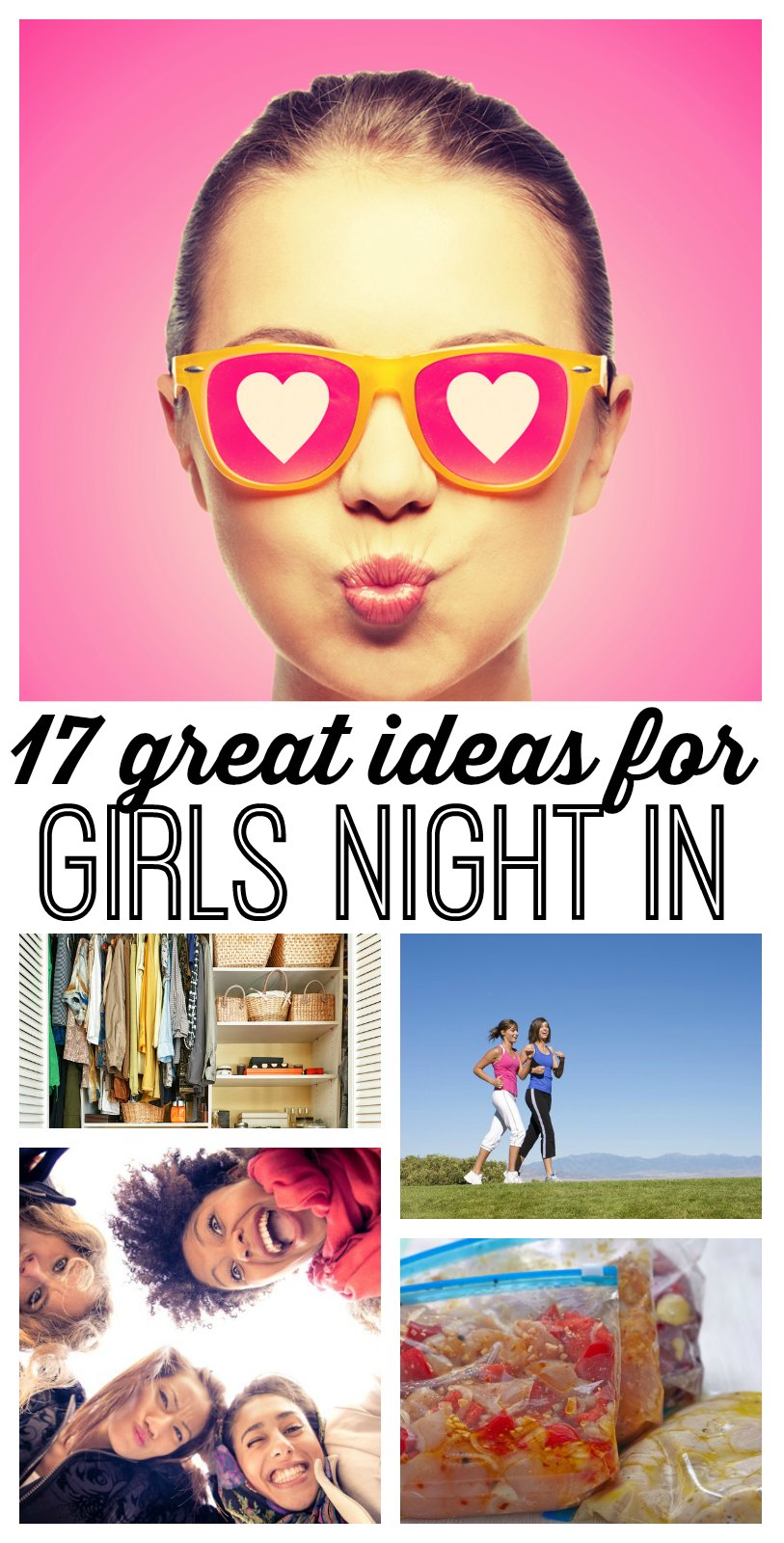 1. Just Because
Let's be clear – you don't need a reason to get together with your girlfriends! Invite them over, ask everyone to bring something to share, and enjoy each other's company. Simple as that.
2. Book Club
While most book clubs are more about the socializing than about the book, it's still a great reason to get together once a month with your friends!
3. Clutter Club
Grab your girlfriends and agree to get together at each others' homes every 4 – 6 weeks. While you're together, you spend time helping the host organize something in their home. It might be a closet or the basement or just rearranging furniture in the living room. Clutter clubs are a great way to spend time with your girlfriends AND clean out the clutter in your lives at the same time.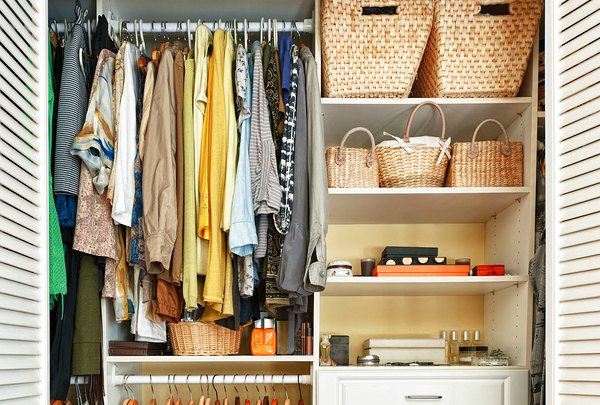 4. Exercise Club
Get together once a week to do a workout video together – or have everyone bring five of their favorite exercises to do as a group. After you exercise, spend the rest of the evening chatting and enjoying each other's company.
5. Movie Night
Movies are always more fun with a group of girlfriends. Rent your favorite flick and enjoy it with your friends.
6. Shopping Night
Sometimes home shopping parties can be annoying, but other times they can be downright fun! Invite your friends over for a night of shopping and socializing. Get creative in what type of house party you throw. Did you know you can even buy JEANS at house parties these days?
7. Swap Party
Have everyone bring five items that they no longer want. You can limit it to jewelry, handbags, clothing or household items. (Or even toys!) Everyone that comes gets to "shop" from what other people have brought to the party. Everything that's left over gets donated after the party.
8. Scrapbooking Night
If you and your friends are into scrapbooking, then you know it's always more fun in a group. Have your friends over for a night of scrapbooking.
9. Take a Walk
If you live in a great walking neighborhood, organize a weekly Girls' Night Walk. Everyone can end at your house for refreshments afterwards.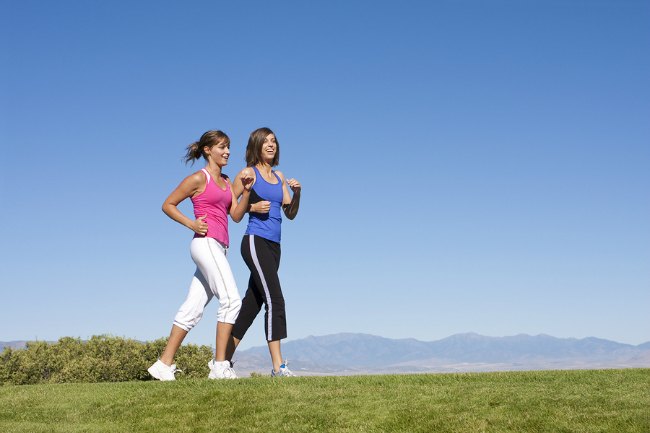 10. Charity Night
Invite your girlfriends over and ask them to bring a donation to your favorite charity instead of a hostess gift. You're raising money and awareness for a great cause while having fun with your friends!
11. Teacher Gifts Night
Grab your girlfriends and some supplies and get together to make teacher appreciation gifts together. Everyone can pitch in with supplies and have a fun night socializing while checking something else off your to do list.
12. Favorite Things Party
Ask everyone to choose their favorite thing under a certain dollar amount ($5 – $10 is a good start). Each guest brings enough of their favorite thing for everyone in attendance. During the party, you take turns sharing your favorite thing with everyone that attends.
13. Blind Date
Invite your closest girlfriends and ask everyone to invite at least three more people. Everyone at the party will get to meet new friends.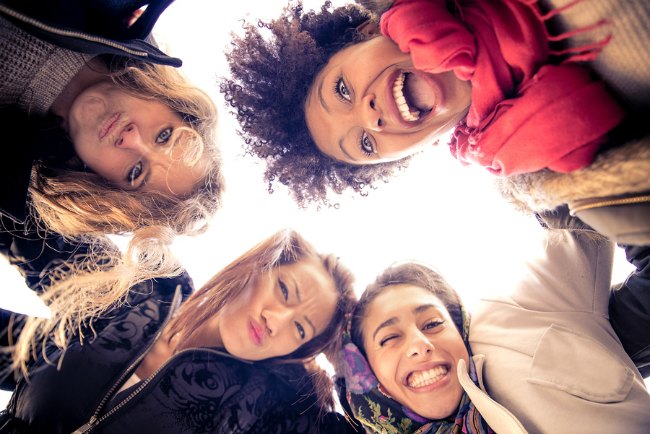 14. Craft Night
Gather up your glue guns and some crafting supplies, and invite your friends over for a craft night. You provide the directions, and everyone can pitch in to cover the cost of supplies. At the end of the night, everyone takes home their creations.
15. Invitations Night
Getting married? Celebrating a birthday or hosting an anniversary party? Invite your friends to help address invitations! Provide lots of food, drink and laughter as a thank you.
16. Freezer Night
Host a night of preparing freezer meals. Give everyone a list of ingredients to bring, and spend your night in the kitchen chopping veggies and preparing meals for the freezer. Everyone leaves with several freezer meals to have on hand.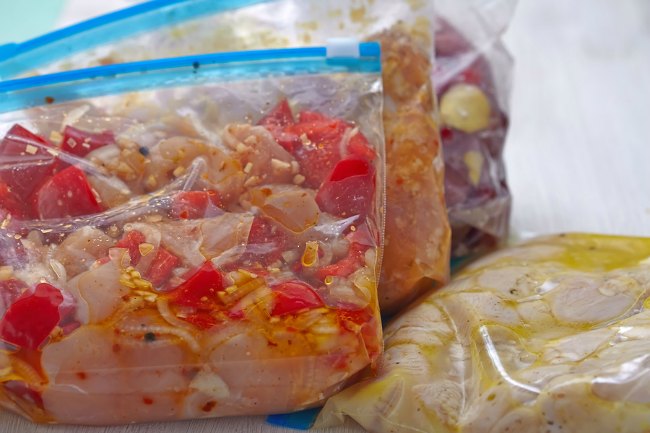 17. Support Night
Have a friend that could use some extra support? Grab a group of girlfriends together for a night of preparing meals, writing cards that can be mailed on a regular schedule, creating care kits and putting together a visitation schedule.