If you love Cincinnati-style chili, you will love this recipe! Created by 12-year-old Jordyn, she made it extra delicious by adding a clever coney spin to it.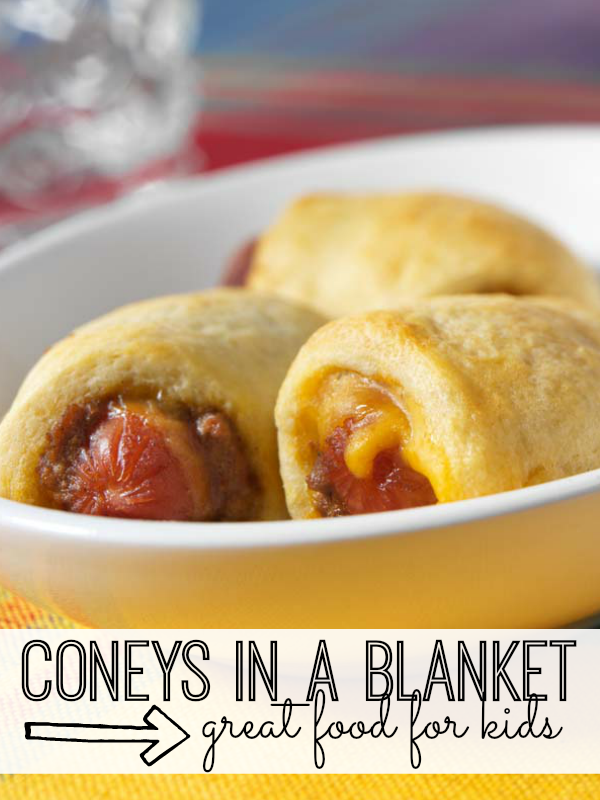 Coneys in a Blanket Recipe for Kids
Ingredients
2 cans crescent rolls
1 cup cheddar cheese, shredded
1 cup Cincinnati-style chili
1 pkg cocktail wieners
Instructions
Unroll dough and cut each triangle into thirds.
Place 1 tbsp of chili, 1 tbsp of shredded cheddar cheese, (optional 1 tsp onion) and 1 cocktail wiener in the dough. Roll it up and place point side down on un-greased baking sheet. Bake for 12 minutes or until golden brown at 375 degrees F.

This is just one of dozens of recipes created by kids for kids in the Small Fries Cookbook.
Learn more about this inspiring kids cookbook and grab a copy of your own right here. (All proceeds benefit Cincinnati Children's Hospital Medical Center.)
Food photography courtesy of Teri Campbell, Teri Studios / terishootsfood.com
Looking For More Great Recipes?
Follow the My Life & Recipes board on Pinterest to find more amazing recipes!
Follow My Life and Kids's board My Life & Recipes on Pinterest.