Every once in a while I get the itch to refresh my house. This usually involves painting walls and rearranging furniture but most recently I'm on a mission to get organized (and maybe rearrange everything while I'm at it…just one more time).
My entryway needs some major attention and I love the idea of creating a command center for calendars, bills, meal planning, mail, coupons, shopping lists, keys, etc.
For those of you sending kids back to school in a few weeks, a command center is a great way to get organized for the school year!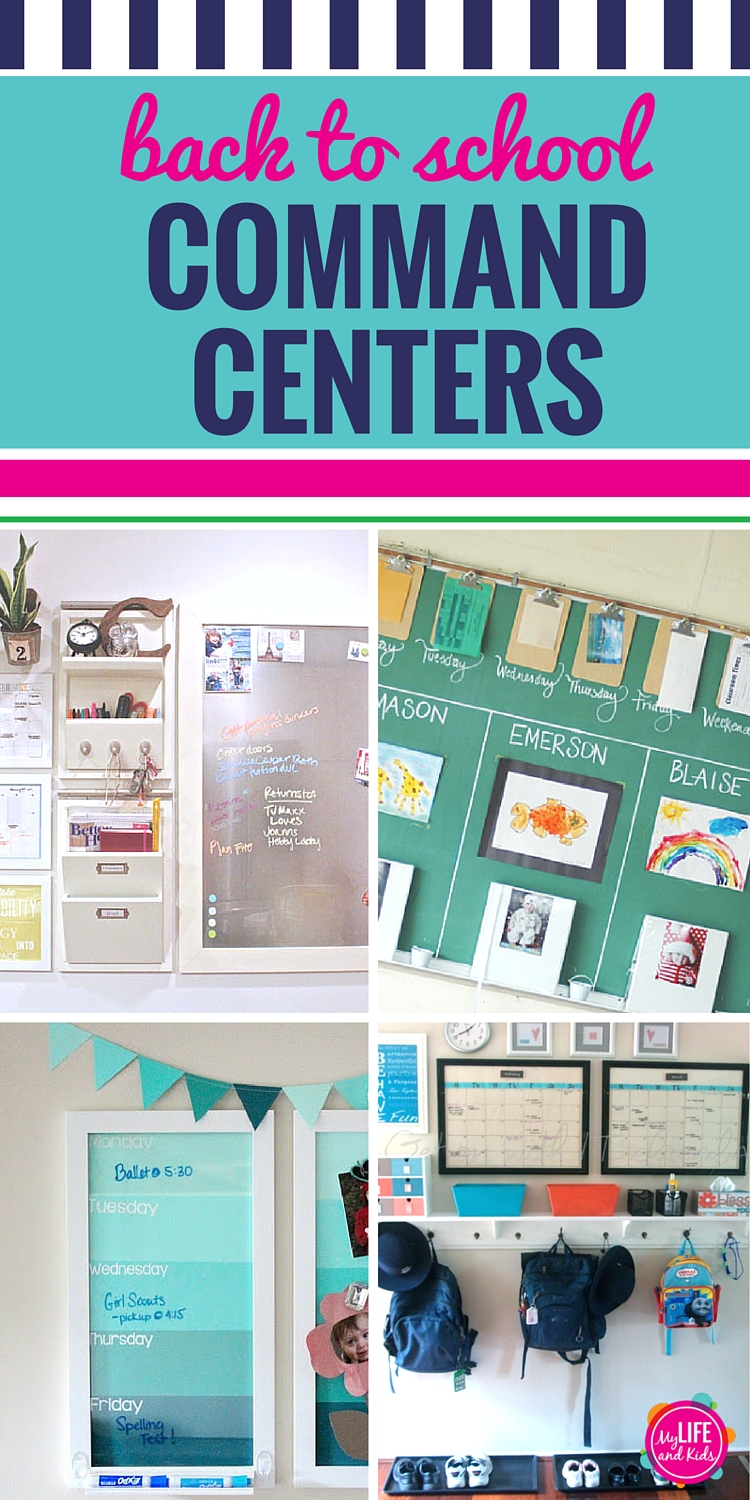 10 Back to School Command Centers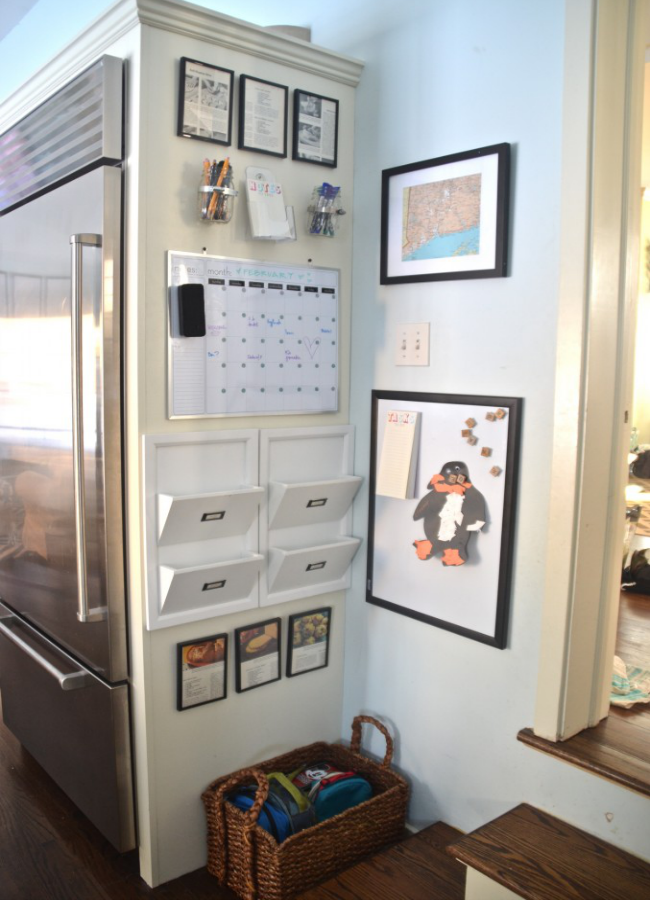 1. Kitchen Corner Command Center from Ciburbanity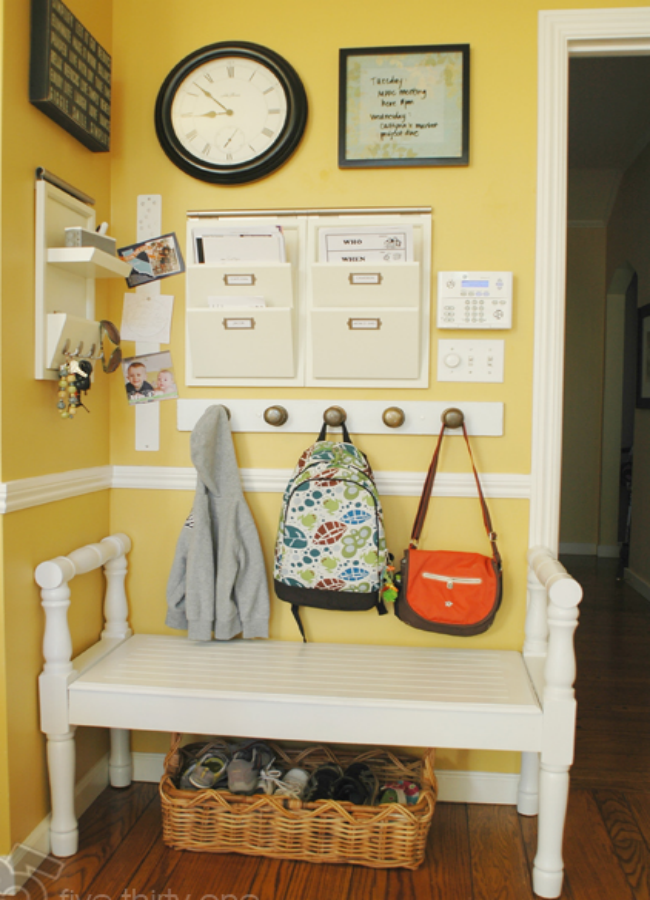 2. DIY Command Center from five in the hive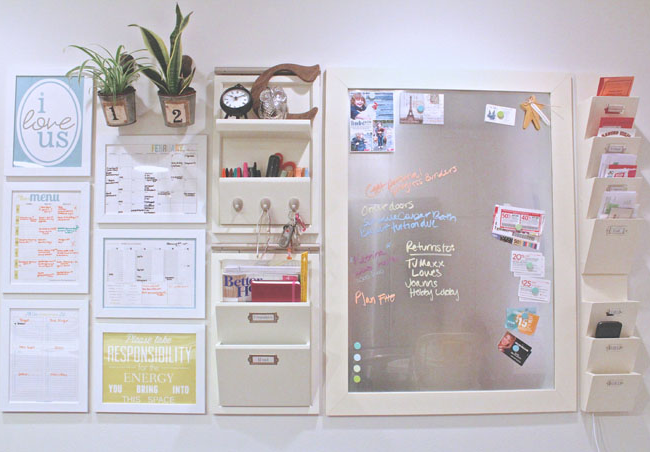 3. Bright White Command Center from The Caldwell Project
4. Mudroom Command Center from Get on with IT already
5. Entryway Command Center from Organizing Junkie
6. Grid Command Center from Ana White
7. Ombre Command Center from She's {kinda} Crafty
8. Black & Yellow Command Center from Sweetaprils
9. Chalkboard Command Center from Katherine Marie
10. Small Space Command Center from Better Homes & Gardens