I'm teaming up with several other bloggers today to offer an awesome giveaway for crafters. But hurry up and enter – giveaway ends at midnight TONIGHT!
This giveaway is hosted by Best of Bloggers
A big thanks to our Co-Host Pandora's Deals!
We are cruising right along with our Gift Guide Giveaway. Today we are all about gifts for crafters! Remember, one winner will win all of the gifts in this post!! That's worth almost $800!!! Good luck – you only have 24 hours to enter!
I love creating things. Whether I am making a gift, creating something for my home, or coming up with something for myself I've always loved making stuff. I would *love* to find some crafting materials under my tree! Check out some of these amazing things any crafter would love to receive!
Beaducation
Beaducation is a one stop shopping spot for all things metal stamping! Metal stamping is really popular right now. You can make so many really amazing creations with metal stamping! One winner will win everything you need to get started! In fact you will win everything above!
To find out more about the products we will be giving away, inspiration for metal stamping creations and our full review on Beaducation products click here.
To shop Beaducation products click here.
Craftsy is the best place to learn new things! Get the Crafter on your list a class at Craftsy and they will forever thank you! Whether you are looking for classes on quiiting, sewing, paper crafting, cooking, baking, photography, knitting or more – Craftsy has the class for you! Find all of the classes offered here. They even have free mini classes so you can test it out! One winner will win 3 classes of their choice!
To read our full review of Craftsy click here.
To purchase a class from Craftsy click here.
Create My Walls
Create My Walls allows you to take some of your most prized photographs and turn them into works of art! Create My Walls allows you to turn your photographs into the traditional canvases but they have some other really cool options! The first is to get them turned into acrylic pieces of art. The glass finish high gloss finish adds crispness and clarity to your photos while adding depth. Your photo will become museum quality!
You can also get your photograph put on metal! The brushed effect enhances light and creates a beautiful matte finish. Both of these options look fantastic!
One winner will win one acrylic and one metal print! Both are good for 16×20 prints!
You can order your prints here.
Cricut
Cricut makes personal cutting machines that allow you to cut out just about anything you can imagine! The Cricut Mini is the perfect size making it easy to store. There are tons of images available to design tons of creative projects! One winner will win a Cricut Mini of their own!
You can learn more about the Cricut Mini and compare machines here.
You can purchase a Cricut Mini here.
Fiskars
Every crafter needs good scissors! Fiskars Amplify Media Shears are hands down the best! I have used them on the traditional craft supplies – fabric, paper (which, I know you should have separate scissors for paper, but I just wanted one little test!), yarn, even burlap! I've also used them in packing up some packages. These things cut through cardboard – no problem! Even thick styrofoam!! They were light and easy to use. I threw all of our other scissors away!
Fiskars also has a really cool AdvantEdge Punch System. It's SOO easy to use and you can quickly cut out borders and strips for all kinds of paper crafts. Add a quick edge to scrapbooks, cards and anything else you can imagine. It's small and compact which is great for storage. This is quickly becoming one of my favorite tools!
One winner will win:
2 pairs of Fiskars Amplify Scissors (6 and 8 inches)
AdvantEdge Punch System Starter Set with Daisy Chain Punch
Winter frost punch
You can read more about the products that are being given away and our full review here.
Don't miss any of our other Best of Blogger's Gift Guide Giveaways! We will be giving over $10,700 worth of prizes away! Click HERE to see the entire Gift Guide and enter for your chance to win!!
Now, WHO WANTS TO WIN!?!?!
One winner will win all of the items mentioned in our Top Gifts for Crafters! A $786 Retail Value! Open to US residents.
With ice and snow in the forecast, we woke up this morning to Miles's very first snow day.
He was pissed.
And so was I.
I stayed in bed and closed my eyes and tried to muster up the strength to have some fun with my kids. We couldn't play in the snow – because it hadn't actually arrived yet. But we also couldn't leave the house – because the ice and sleet was coming down.
Note: that ice and sleet didn't stop Even Steven from getting the hell out of here and going to work. He calls it "work ethic" – I call it being terrified of being snowed in at home with your three kids and wife.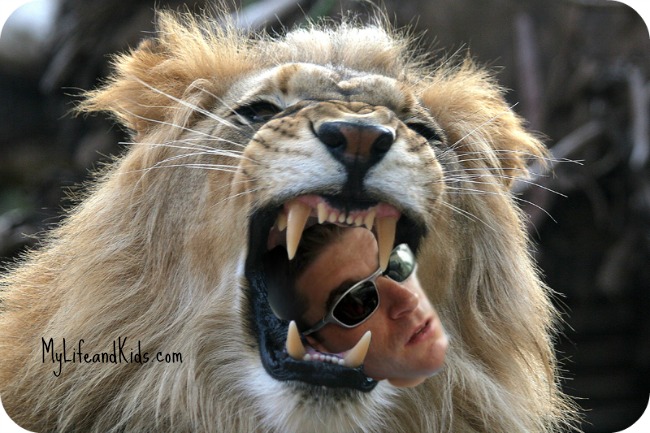 I should probably let you know that there's a post coming next week about our experience with an indoor water park, diarrhea and parasites – among other things. But let's just say it's been a long week.
A very long week.
In fact – I was in the car by myself for SEVEN minutes yesterday – and I realized that it was the first time I had actually been alone in two weeks.
Yes, that's 14 days.
So I'm not going to lie when I tell you that the very last thing I wanted to do was stay home and entertain all three of my kids today.
This won't surprise you – my lack of enthusiasm for today didn't do much to help us have a smooth morning.
At 9 am I had already vacuumed the family room twice, sent two kids to their rooms and battled a 2 year old to collect a stool sample so that we can figure out exactly what kind of parasite he may or may not have (more on that next week.) And special thanks to my mother-in-law for delivering the stool sample to the hospital. God bless all-wheel-drive!
Things weren't going well.
So I did what any mom would do. I hopped on Facebook to see if my friends were having as terrible a (non)snow day as I was.
Turns out – they weren't. In fact, my friends were in heaven.
Pure snow day heaven.
One of them was decorating Christmas cookies, listening to holiday tunes and sipping her fourth cup of Christmas blend coffee.
Another friend had set up a Holiday scavenger hunt around the house for her kids.
And another one was just so grateful for a fun and relaxing snow day – and the start of an unplanned 3-day weekend.
I felt terrible.
Like – really, really bad.
What kind of a mom doesn't enjoy being iced in with her kids? What kind of a mom would rather be at the mall by herself?
Or even just in a dark room alone?
After nearly two weeks of fevers, puke and diarrhea – this mom. That's who.
I closed Facebook and decided that I needed a better attitude. It wasn't even 10 am – there was still plenty of time to turn the day around!
I sat down to brainstorm a few fun activities we could all do together when one of my kids (and I won't say who) tapped me on the shoulder and said,
"Mom – I just pooped in my underwear. But don't worry – I tossed them down the laundry chute and put on a new pair."
And that's when I turned on the television and decided to try again after naptime.
Hopefully there will be snow when they get up – and I can send them outside.
For those of you having a perfect snow day today – congratulations. I'm very happy for you.
And for the rest of you? You're not alone.
PS – Only four days left to enter to win an American Girl Bitty Baby and Stroller. Enter here.
Three weeks ago, I told you that I was feeling tired.
Bloated.
Foggy.
Not feeling my best.
And then I shared pictures of myself on television looking bloated, tired and foggy.
You can read that entire post here.
Three weeks later, and I can honestly say that I feel like myself again.
Yeah – I know – it's only been three weeks.
But that is the power of the Holiday Prevention Program from Prescribe Nutrition.
I mentioned this program three weeks ago, and I'm bringing it up again because their last session of the year kicks off on Monday – so if you want to sign up, do it now!
And be sure to use discount code MLAK20 to save 20%!
I was on the news two weeks ago, and I thought it would be good to show a little "before" and "after" if you will.
Now – keep in mind that my goal on the Holiday Prevention Program had nothing to do with weight loss. I'm at a healthy weight for my height and build, and I wasn't (and am not) trying to lose weight.
But I did want to start sleeping at night – and stop waking up at 4 in the morning.
I wanted to get rid of that bloated feeling.
I wanted to start feeling energized again.
And I do.
This is me before the Holiday Prevention Program.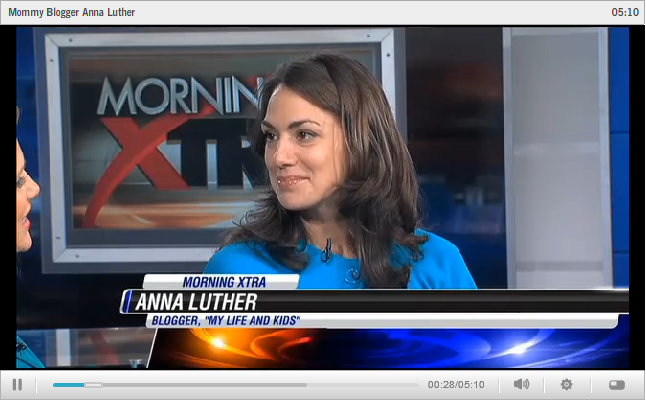 And this is me two weeks later.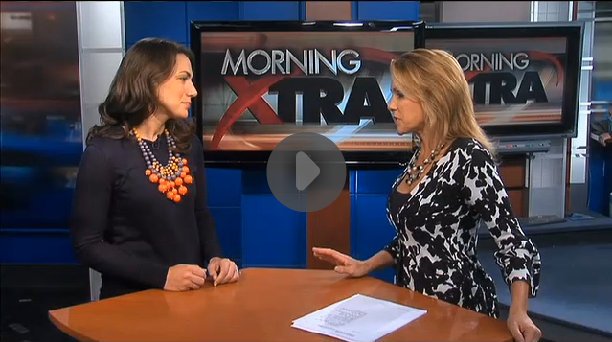 Despite my terrible hair (and facial expression) in this picture, I can see the difference in my appearance. I just look healthier.
And I love that it's December 6th, when I'm normally starting to use my muffin top cure to get through the rest of the holidays, and I still feel amazing. I'm sleeping at night. I'm waking up feeling rested. (Can you imagine!?) And I don't have that foggy feeling anymore.
I know people don't really like to hear about how great other people feel. I get that, so I won't bring it up again. I promise!
But I do want to share the Holiday Prevention Program with you – so that if you're not feeling your best right now – you don't have to wait until your New Year's Resolutions to start feeling great again!
Seriously – it can happen before the end of December!
The course starts on Monday.
Click here to read more and register.
And be sure to use code MLAK20 to save 20% off!