When my brother left the house for college, my mom replaced him with a dog.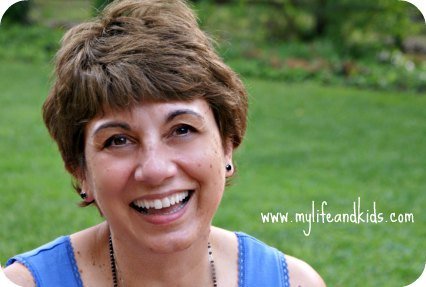 Ella was the sweetest Cocker Spaniel puppy on earth. So much better than my brother!
My mom would heat towels in the dryer and rock Ella to sleep at night.
Ella would go to school with my mom every day and "help" her counsel the little elementary kids.
Ella liked to snuggle and cuddle and every now and then it was pretty obvious that she was smiling at us.
Yes – Ella was a pretty great replacement for my brother.
But one day, Ella just wasn't herself. She seemed a little… skittish.
A little anxious.
We thought maybe she was getting a doggy cold or maybe the cat had been picking on her.
After a few days, my mom took her to the vet. But they couldn't find anything wrong.
After a few weeks, my mom was getting really worried. So she talked to a friend, who talked to a friend who talked to another friend. And it was decided that there was only one thing my mom could do.
She needed to seek the help of a doggy psychic.
This was before the days of the Internet, so we were all thrilled when my mom was able to find a doggy psychic in the United States that did phone consultations.
So with a credit card in one hand and her trusty portable phone in the other, my mom had a one-hour consultation with the doggy psychic.
I found it a little strange that the dog didn't even need to be in the room for the session. I mean – you'd think it would help the psychic if Ella at least sniffed the phone or something. But – apparently – that was unnecessary.
What was wrong with Ella?
Well – according to the doggy psychic, she was having terrible nightmares every single night. She wasn't sleeping well – and therefore she wasn't herself during the day.
Some warm milk and a little lavender in her dog bed was guaranteed to do the trick.
My mom was thrilled to finally have some answers – and was more than happy to pay my college tuition to get those answers.
And I was thrilled to learn that one day after I had kids and started being a stay-at-home mom, I'd be able work from home and make a whole lot of money without any training or expertise needed.
Yes, I've started my very own Dog Psychic Business
It's called My Life and Pets, and here's the best part…
I don't even need to talk to you on the phone. You can just send me an email telling me what's going on with your dog, and I'll respond with the solution.
Payment is $10,000 per email. No refunds.
I have no doubt that my mom will be my first customer.
I wrote this last year -and I fully intended to update it – but not that much has changed. Any updates from last year are in bold. Enjoy!
While I'm not sending traditional, newsy letters for Christmas this year, if I WERE – it would say something like this: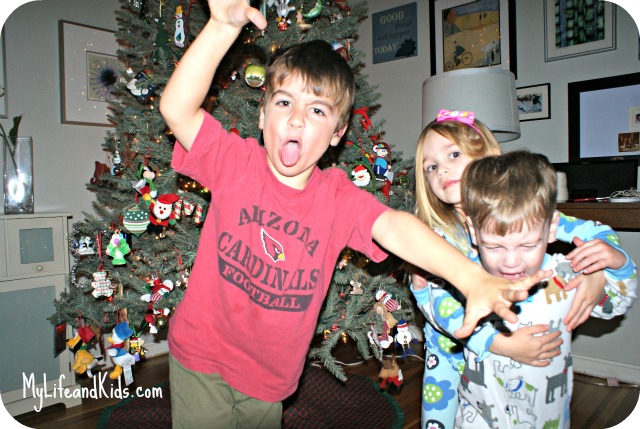 Dear Family, Friends and Neighbors,
We hope you all have been as blessed in 2012 2013 as we have been! Even Steven and I fall more in love with each other every single day, and we are constantly pinching ourselves at how amazing our lives are. Still true.
Please humor me while I share a few milestones from the past year:
Miles
Miles continues to excel in preschool (Kindergarten). His teacher says that he can now identify three letters of the alphabet correctly, and she only had to ask him to stop peeing on his friends in the bathroom ONCE! He can now identify 23 letters – we're just not sure which ones.
He's learning a few things the hard way – like how much it hurts to belly-slide down the stairs naked – but we believe firmly in the tough love approach to parenting.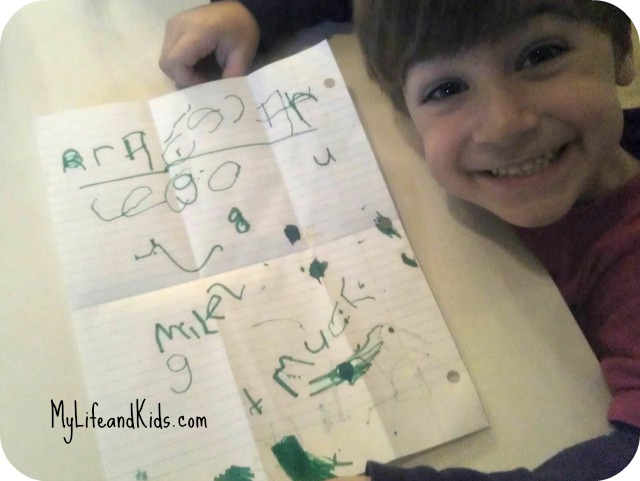 We were super proud of the letter he wrote to Santa this year all by himself, but we still have no clue what he wants for Christmas. Still true.
Alice
After nearly a year of coaching, Alice has finally learned that you should change your underwear every day – and she proudly states this fact to anyone and everyone that will listen to her in public. We are proud. Apparently this was a lie. We're still working on it in 2013.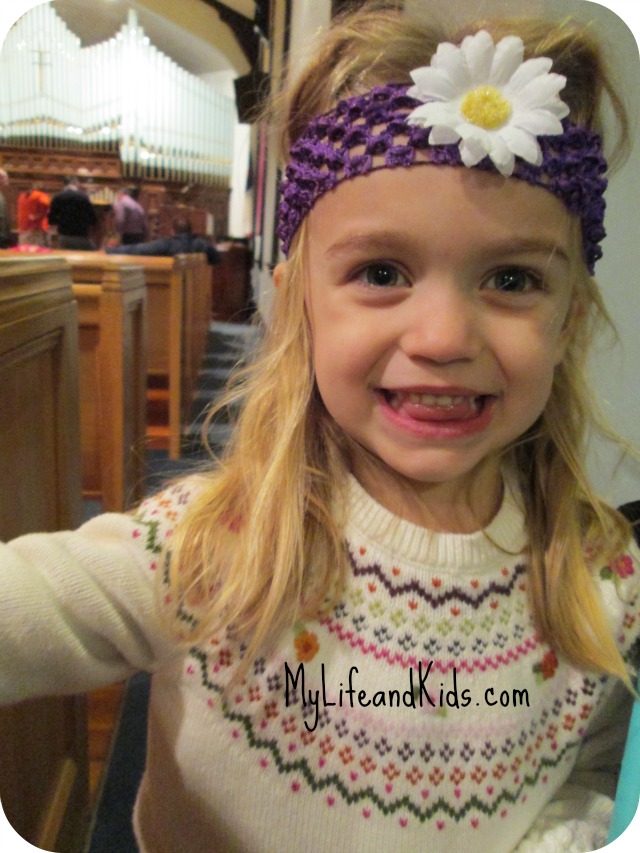 She loves to play with Miles's Woody, and we're hoping Santa brings her one of her very own.
Simon
Simon is no longer our favorite. He climbs and yells and insists on waking the entire house before 7 every morning. Still true.
His diet consists primarily of goldfish, pancakes and cookies – and he hasn't eaten a single vegetable in all of 2012. (We're pretty sure there must be an award for that somewhere…) Still true.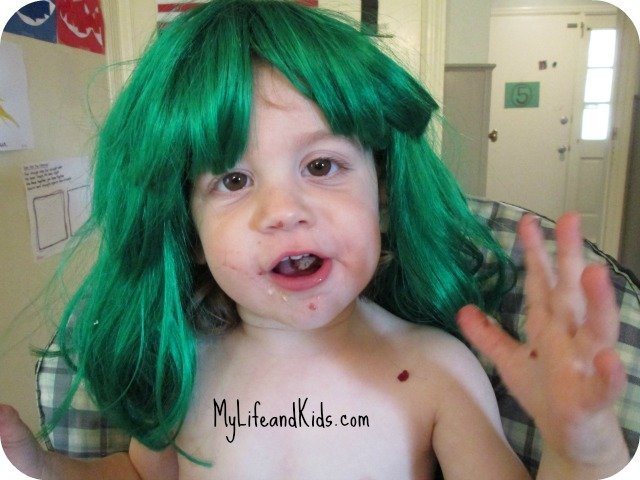 His favorite phrases are:
Go Away Alice
Gimme That Miles
There are Bad Guys in There, Mama (referring to Miles and Alice.) Still true.
Even Steven
Even Steven has yet to peel the wallpaper in the upstairs hallway, even though he has been promising to do it for two years now.
I peeled the wallpaper myself. It has yet to be painted.
Anna doesn't mind one bit, she's just so grateful that he is able to enjoy nice, long bike rides every single weekend. (Especially because she gets to see him in his spandex so often).
Anna
Anna is living the dream as a stay-at-home mom of three little kids in the suburbs. Still true.
She makes homemade pop-tarts and takes constant joy in her children.
She showers every fourth day to conserve water and can occasionally be found staring at a blank wall in the family room while the children throw grapes at her. Still true.
Big Hairy Dog
In addition to eating his own poop, this year Big Hairy Dog also figured out how to get the pantry door open so that every time Anna leaves the house, he can spread the trash all around the family room. (Who says you can't teach an old dog new tricks?)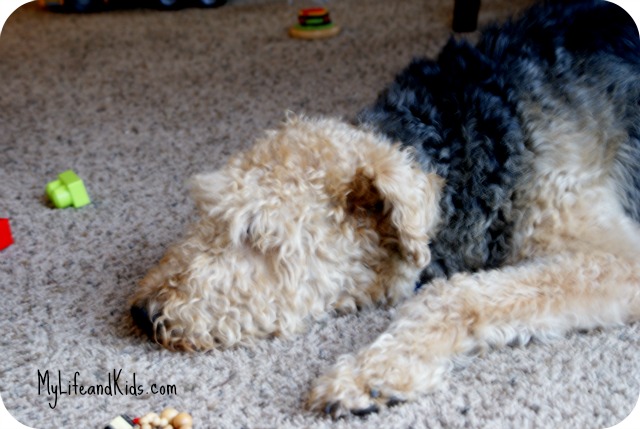 When he's not spreading trash around the house, he attempts to blend into the carpet to avoid the children. Anna takes great joy in their special family pet.
Big update for Big Hairy Dog – we went ahead and got his 2 pound tumor removed. Read all about it here.
Batman and Spiderman
The hermit crabs were a fabulous and unexpected gift to Miles on his birthday.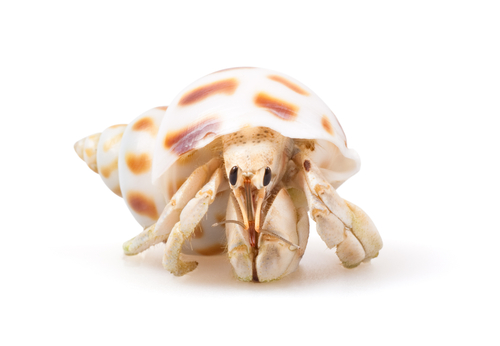 Anna has taken full responsibility for the crabs and can often be found saying things like:
My crabs are cold
My crabs sure were hungry today
Should we watch my crabs take a swim this afternoon?
Big Crab Update: They're dead.
They are truly blessings to the family, and Anna loves the challenge of two more things to keep alive in the house.
Merry Christmas and Happy New Year!
Love,
Anna, Even Steven, Miles, Alice, Simon and Big Hairy Dog
11 Dec
I am absolutely thrilled to be teaming up with Tea today to offer an exclusive discount code to My Life and Kids readers!
If you're not familiar with this amazing clothing line, Tea is a children's clothing company that is known for their vibrant colors, layers that mix from season to season, simple wardrobe sets and superior quality.
Gorgeous, coordinating clothes – that are built to last. I'm talking – daily washings, can be handed down to younger siblings (because they haven't faded and there aren't holes) kind of built to last.
And did I mention that they're gorgeous?
Buy Great Clothes – and Give Back
And here's the best part…
All of the proceeds of the Four Seasons and Animal Puzzle pajamas are donated directly to The Global Fund for Children.
Yes – I said 100% of the proceeds!
In addition to that – $5 of every single order made between now and 12/14 will also be donated to the Global Fund for Children.
Save 15% – Exclusive Discount for My Life and Kids Readers
Tea is offering a 15% discount to all My Life and Kids readers!
Use code MYLIFEANDKIDS15 through Saturday (12/14) to save 15% off your entire order!
And be sure to visit Tea's Pinterest board to see a few of their favorite holiday buys!
So go ahead and put some cute clothes under the tree for the kids this season (or for yourself!)
Use code MYLIFEANDKIDS15 to receive 15% off your next order.*
A Quick Message to Grandparents
As a mom who rarely has time to shop for her kids – yet would love to see them wearing beautiful clothes (that aren't going to be torn on the playground) – please buy Tea clothes for your grandkids.
It's a gift that your daughter (or daughter-in-law!) will be forever grateful for.
I promise.
Hint, hint, Mom!
*Offer available online at teacollection.com only and valid through 12/14/2013 at 11:59 pm PST. 1 use per person. Cannot be combined with other promotions. No adjustments on previous purchases. Not redeemable for cash. Limited to stock on hand. Discount taken will be pre-tax and before shipping. Discount applied at time of purchase will be taken off each item returned. Cannot be used towards the purchase of gift cards.
This is a sponsored post. All opinions are my own.