Update: In the four months since I originally wrote this post, my mom has a few more posts that she doesn't like a single bit. I'm adding them here – to make it TEN posts that my mom hates…
In case you didn't know, my mom is pretty much my biggest fan.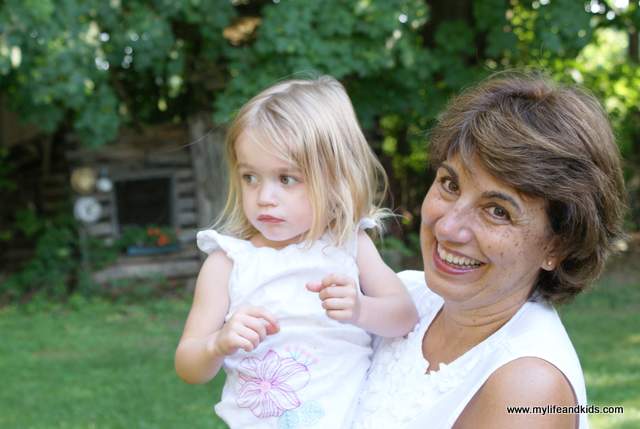 Every morning, I call her no later than 8 am. She has already read my latest blog post, and is ready to tell me how amazing, hilarious and talented I am.
She subscribes to the comments, so I usually get at least one (usually two) calls throughout the day for her to tell me how many comments I've received and what they've said.
I'm serious.
She reads your comments out loud to me. And now that I think about it, I should really just have her respond to your comments on my behalf while we're on the phone… not a bad idea!
Anyway, every now and then a post comes along that she really doesn't like.
At all.
During our morning phone call she'll pretend she hasn't read my post yet (which is my first sign that she doesn't like it.) And then she'll call back after she's had her first pot (or two) of coffee for the day and tell me exactly why she doesn't like it.
She's always a good sport about things. She never asks me to take things down or change things. But every now and then, she really doesn't like what I've written.
Here are her the ones she hates the most…
#1 – Why My Mom Has to Use the Coffee Shop Drive Through
She hates this one with a passion. Seriously – she talks about it more than you'd think. She says things like,
It was a disgusting post. Just disgusting.
It was disgusting when it happened, and it was disgusting when you wrote about it.
I'm not sure why people like it so much.
#2 – 10 Parts of Myself I Don't Recognize After Giving Birth
I knew she wouldn't like this post while I was writing it. And when I read it out loud to her before it appeared on Scary Mommy, she didn't laugh once.
Not once.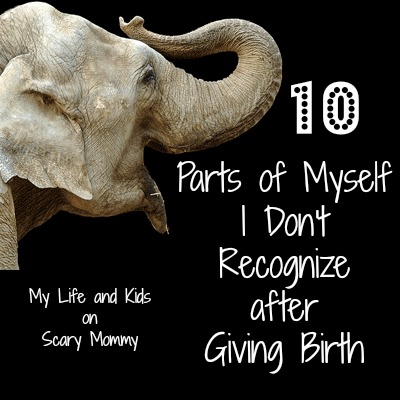 Every time it comes up she asks why on earth I had to talk about my "elephant."
And when someone shares it on Facebook, the intro that shows up in the preview pane really bothers her. Believe me, I've heard about it several times.
Despite this, she still read it OUT LOUD to my dad! Which nearly killed me. Thankfully, she left out several words and all of #1 and #9. Whew…
#3 – How Am I Still Alive
This one bothers her because every single thing I mentioned is totally true.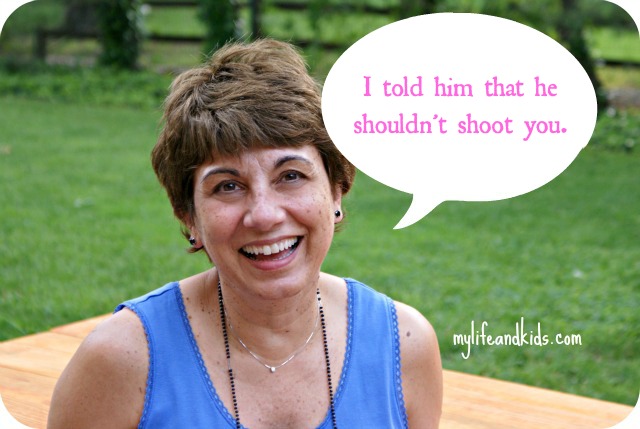 And she especially feels bad about the BB Gun – which she should.
#4 – Major Mom Fail
My mom can barely even talk to me about this one. This post makes her so sad that she cries every time I mention it.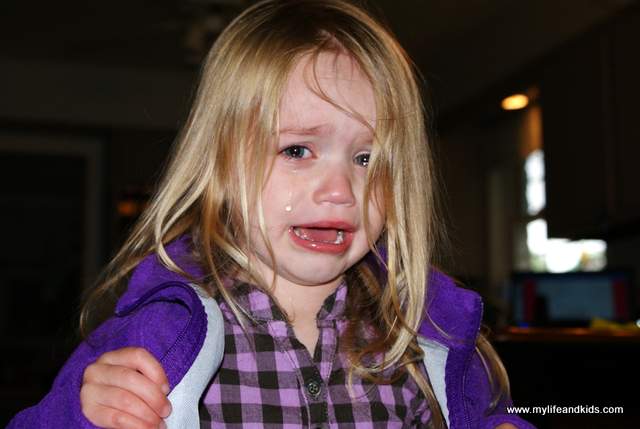 And – unfortunately – Alice still does this every now and then.
#5 – Flying with Babies and My Mother
Now you'd think that she doesn't like this post because it makes her look a little… silly.
But, no, that has nothing to do with it.
She doesn't like this post because it makes her air sick.
I'm not kidding.
#6 – Five Reasons I Could Never be a Cheerleader
I knew this wasn't going to be on the top of her list. I hit publish on this post, and then I sat back and waited for her phone call.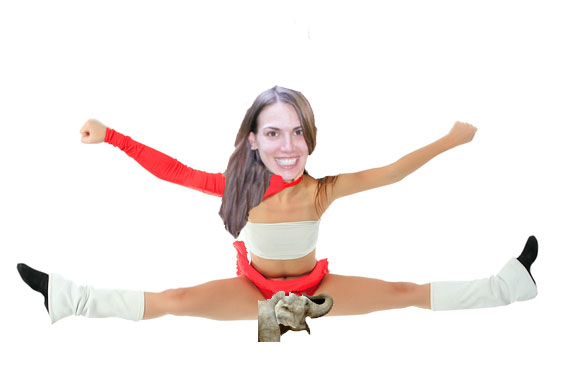 Really, Anna? You just had to go there, didn't you?
Yes, mom. Yes I did.
#7 – Shaking a Few Coconuts Off My Palm Tree
My mom is still in shock (11 years later) that she paid for my tattoo.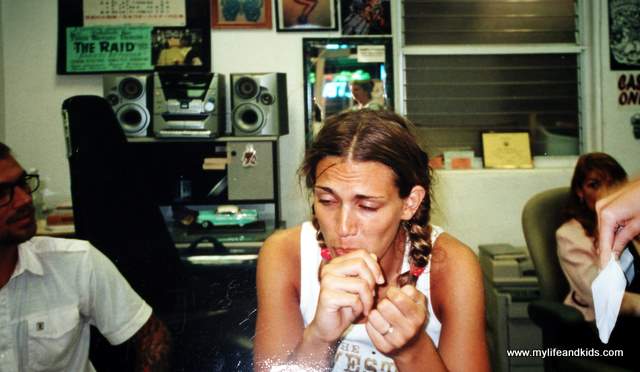 I am still in shock that it hasn't sagged an inch.
You can read it (see it) here.
#8 – Pooping in Public
I know. I know. I went way too far with this one.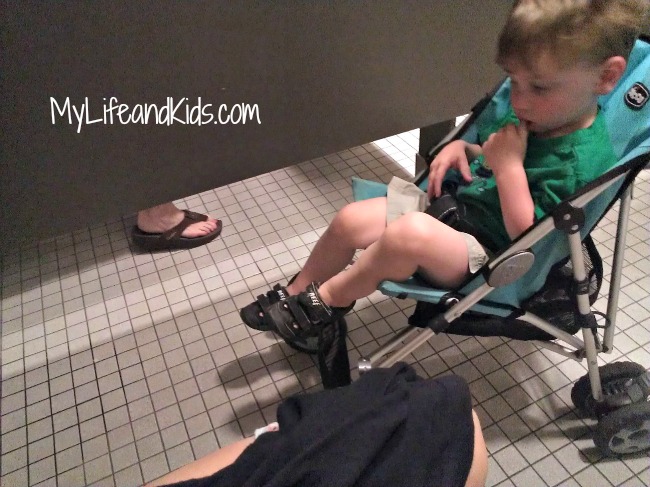 But someone please tell me what else I'm supposed to do when I'm stuck in a bathroom stall with my kids?
She wasn't offended by this post. Not a single bit.
She was, however, offended that I might think that she didn't know the other meaning for the word beaver.
I just can't win…
#10 – Believe it or not, there isn't a #10… yet.
But if you want to read more about my mom, you can see the post she wrote right here.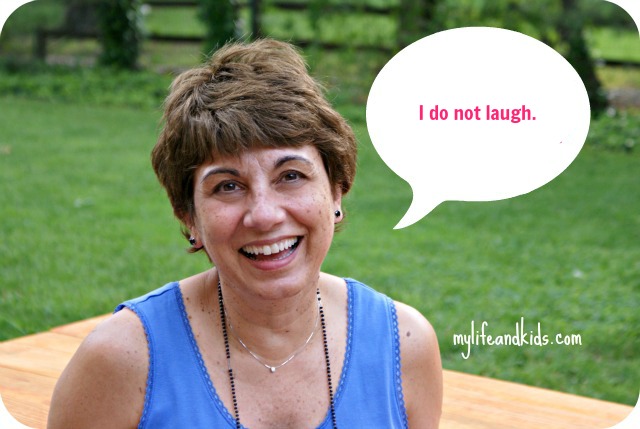 Isn't she the greatest?
21 May
Thursday is the last day of preschool for Miles and Alice.
Which means that Simon and I are spending this week running as many errands as we possibly can.
You have a birthday in four months? We're buying your present this week.
Even Steven might need new jeans next winter? We're buying them today.
I even tried to buy a fridge for our garage so that I could go ahead and buy all of the milk we'll need for the entire summer – because going to the grocery store with one child is way more fun than going with three kids. Amiright?
But – really – all this errand-running just means that I've had the opportunity to take a dump in nearly every public restroom in town.
Here we are at Michael's. Simon was not so interested in the off-brand goldfish that I brought (aka chickadees). And he kept saying, "Who's that?" to woman in the stall next door.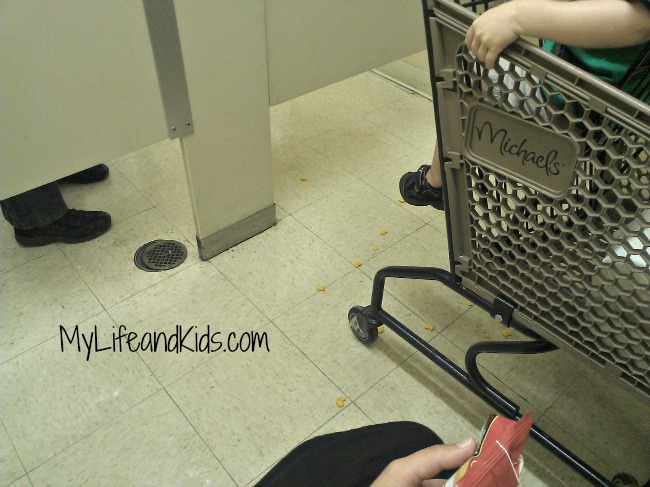 We were in here for awhile…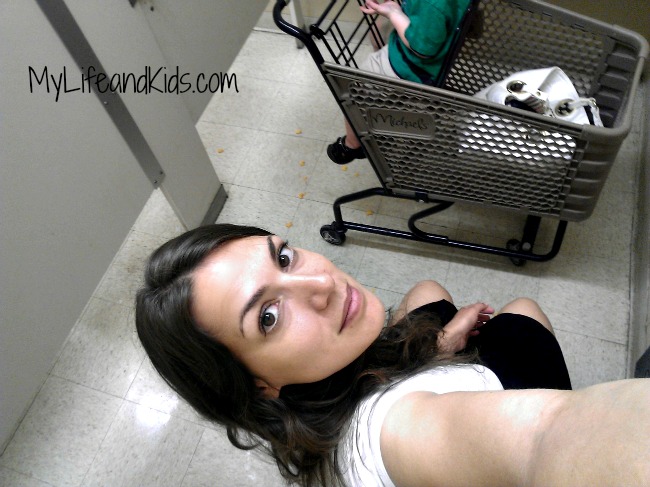 Here we are at REI. They had much better mood lighting than Michael's. And I really liked my stall-mate's shoes better than the lady at Michael's. Her pedicure was perfect (trust me, I looked at it for a very long time.)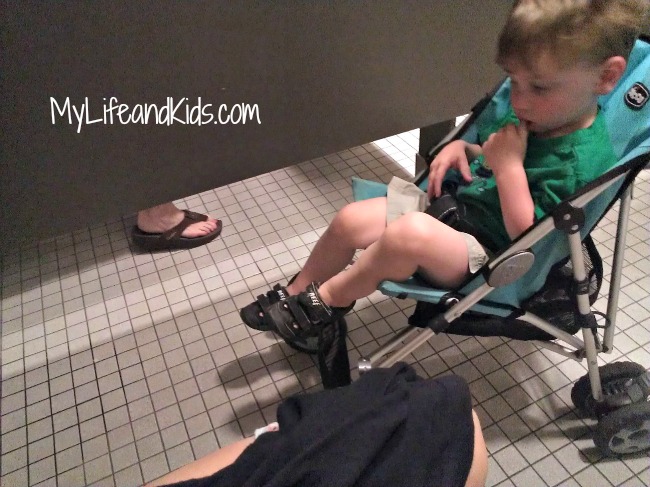 But I have to say that my personal favorite is the family restroom at Target. In fact, I even prefer it to my bathroom at home.
It's certainly cleaner.
And it only costs me about $100 per visit.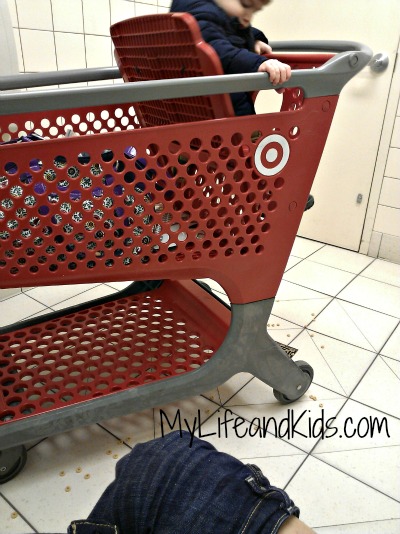 Yup – I think Simon and I will head there tomorrow…
20 May
A house is for sale on our street, and it is very important to me that we find really great neighbors.
I thought about asking the realtor if I could do pre-screenings for anyone that is interested in seeing the house – you know – to make sure they're the type of people we want living nearby.
But Even Steven said that would be inappropriate.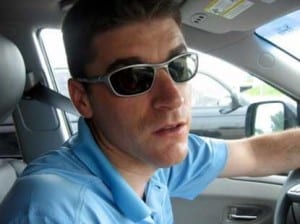 So instead I've been taking walks past the house during showings. If it looks like a family that I'd want as a neighbor, then I act really happy and smile and laugh a lot as we walk by.
If they look like not so great neighbors – then I pretend to be drinking vodka straight out of the bottle.
Last week, some people walked through the house that were clearly not the right neighbors for me (their perfect sweaters were tucked into their perfect pants), so I went ahead and took a giant dump in the front yard while they looked out the window. That seemed to do the trick.
Kidding. Totally kidding. I swear…
But I would love to have some great neighbors move in down the street. So I'm putting it out to you all, dear readers…
If you would like to be my neighbor, and you meet the criteria below, please leave me a comment – and I will consider your application…
My Perfect Neighbors
You must have a few kids – either young enough to play with my kids – or old enough to babysit my kids. If you don't have kids, you must love kids so much that you think my kids are absolutely adorable, and you want to spend a lot of time with them.
You must have dandelions growing in your front yard. This will make Even Steven feel better about the dandelions growing in his yard.
And every time he complains about the dandelions growing in his yard (which is every single day), I can say, "Well – at least they aren't as bad as the dandelions growing in their yard."
Which would be better than my current response, which is, "Yup. It looks terrible. You're really bad at this."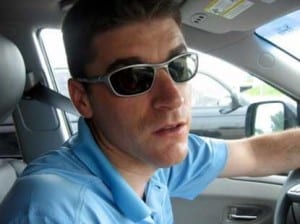 You must keep a case of warm Natty Light near the door of your garage, so I can help myself whenever I am walking by. Thank you in advance.
On that same note, it'd be nice if you kept a can of Crisco and some plastic spoons next to the warm Natty Light. Thank you again.
You must keep my copy of Perfect Patty's key in a safe place, where you can find it quickly.
You must have a hot tub. PLEASE have a hot tub.
And mega-huge bonus if you ever dated "Bill" – or someone just like him.
Okay – any takers? Won't you be my (perfect) neighbor?