Ever since I've started sharing my favorite Amazon Fashion finds, I've been getting lots of questions on how to find your best size, regardless of your body type.
Because Amazon clothing can come from all over the world, you can't always rely on your usual US standard of a size 8 or a size medium. Some of the clothes we've featured in our guides are very true to American sizes, and others have a completely different size system. You might even find that you're ordering a smaller size than normal in casual tees and three sizes up in a pair of pants.
So how can you find your correct size when you don't have someone like me giving you that advice?
That's where your measurements come in!
Most of the clothing on Amazon (especially dresses and pants) come with their own size guides. And if you know your measurements, shopping and getting your right size will be a downright breeze. But first let's talk about how to find your perfect size.
Finding Your Perfect Size
One of the biggest obstacles in online shopping is that, in most cases, we can't try the clothes on before we buy them. If only Amazon could invent a virtual dressing room. Hmmmm... But that's why we're here. We're going to arm you with as much information as possible so that you're ordering your perfect size every time!
1. Read the Fit Guide
One of the fastest ways to determine your size is to see what past buyers suggest. In the main product listing, above where you choose your size, you'll see the word Fit. When you click on that, you'll see the opinion of past buyers.
If the majority of people are saying it fits as expected, then you're probably good to order your normal size. If not, then move on to #2.
2. Look at Customer Images
Customer images are one of the most under-appreciated aspects of Amazon - especially when it comes to fashion. Amazon customers are posting pictures of themselves wearing the product, and oftentimes they're telling you their height, weight and the size they ordered. Find someone with your body style, and it can be even better than a fitting room.
3. Take your Measurements
This should probably be #1 on the list, but I'm making it #3 only because sometimes you don't need to reference your measurements if 85% of people are saying it fits true to size or your body double has already bought it and looks great in it. Unfortunately, that only happens about 20% of the time. The rest of the time, you're going to need to take your measurements.
DON'T PANIC! We're here to help!
Taking your own measurements doesn't have to be scary! We're here to walk you through the entire process. Once you have your measurements, you can look at the sizing charts specific to the item you want to purchase (it's usually included as one of the product images) to see which size will be best for you.
4. When in Doubt, Order Several!
If there's no consensus on the fit guide, your body double has not uploaded pictures of herself (how dare she!), and your measurements are not exactly aligning with the size chart, order several different sizes for a full try-on session at home. Free returns are simple for Amazon Prime Members.
How to Take your Measurements for Custom-Fit Clothing from Amazon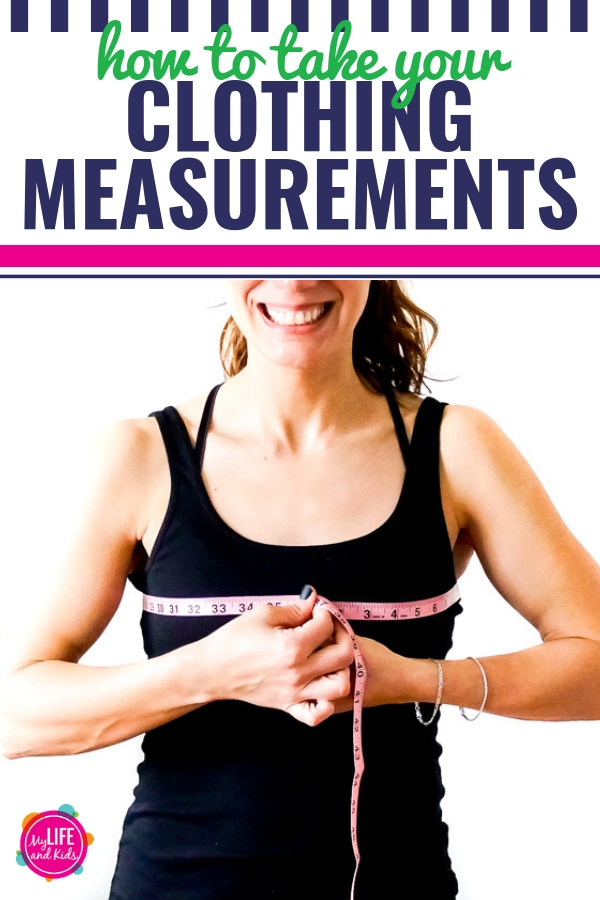 First, watch the video below to see how to take your own measurements.
Now that you have the general idea, I'll walk you through the nitty gritty details to make sure you always have the right fit.
First, you're going to want to make sure that you have a fabric tape measure. If you don't have one, order this one and come back to me in two days. 😉
While there are several clothing measurements that are used to determine sizing, Amazon clothing focuses on a few basic areas, and that's what we're covering today.
While you can do this on your own, you may find that the inseam and hollow to floor are easier with a partner.
How to Measure your Bust
Tops, dresses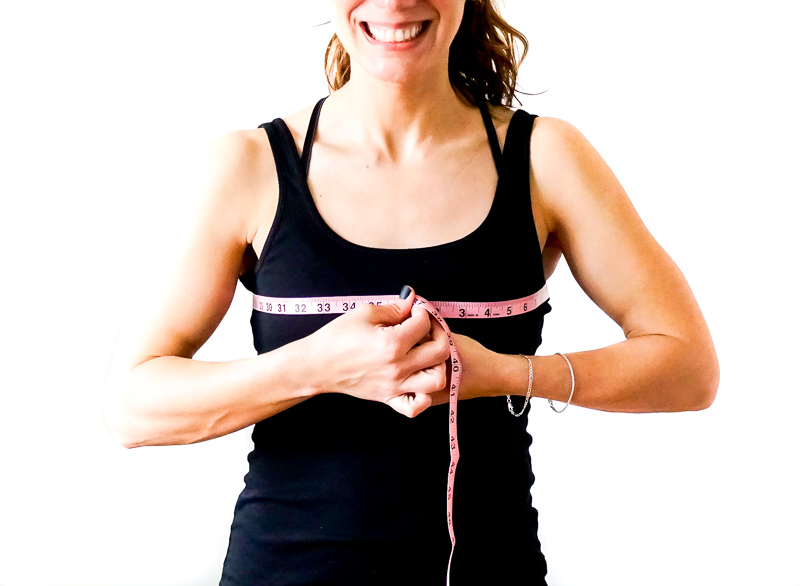 This one is pretty simple. Measure right around your breasts - NOT below them. This might end up being the same as your bra band size, but not necessarily.
How to Measure your Waist
Tops, dresses, pants, skirts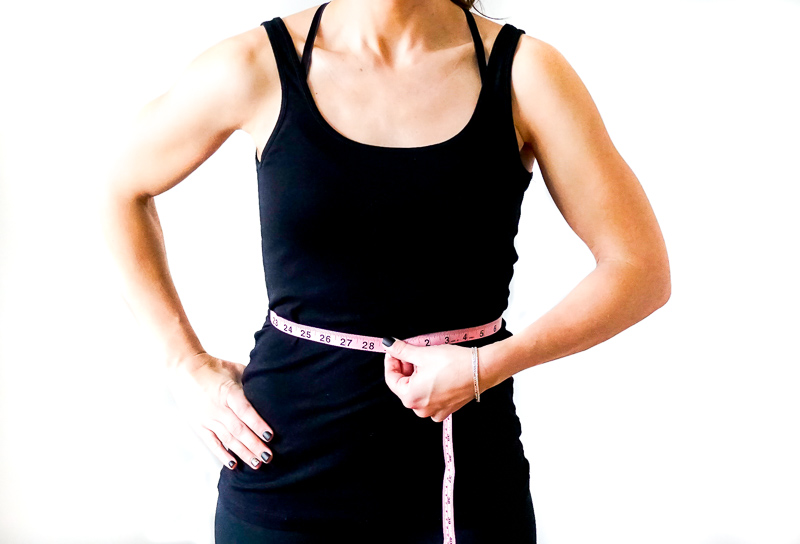 Find your natural waist. It's usually just above your belly button and the smallest part of your torso.
How to Measure your Hips
Tops, dresses, pants, skirts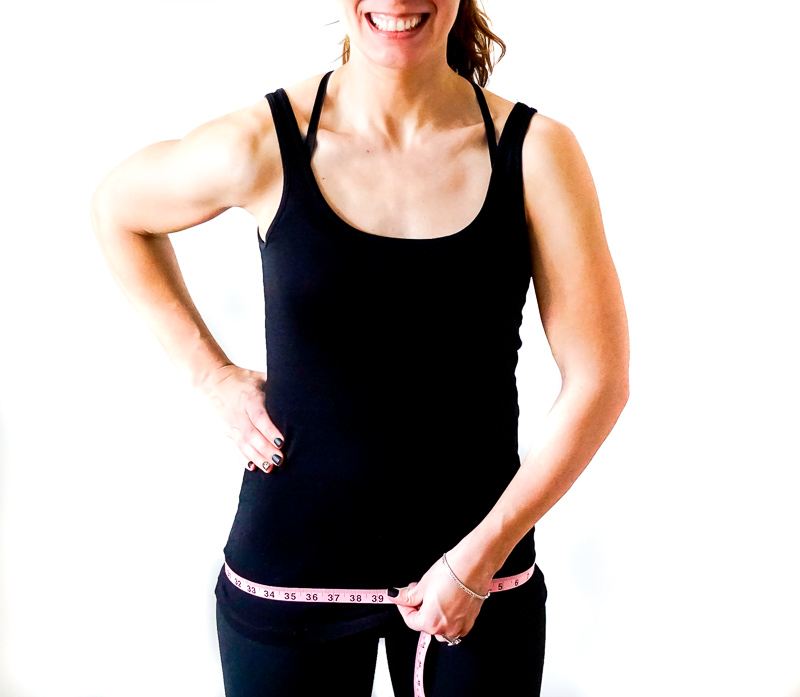 This one threw me for a minute because it's actually a little lower than my actual hip bones. Find the widest/thickest part of your body. For me, that's smack dab in the center of my booty - making it an inch or two below my actual hipbones.
How to Measure Hollow to Floor
Dresses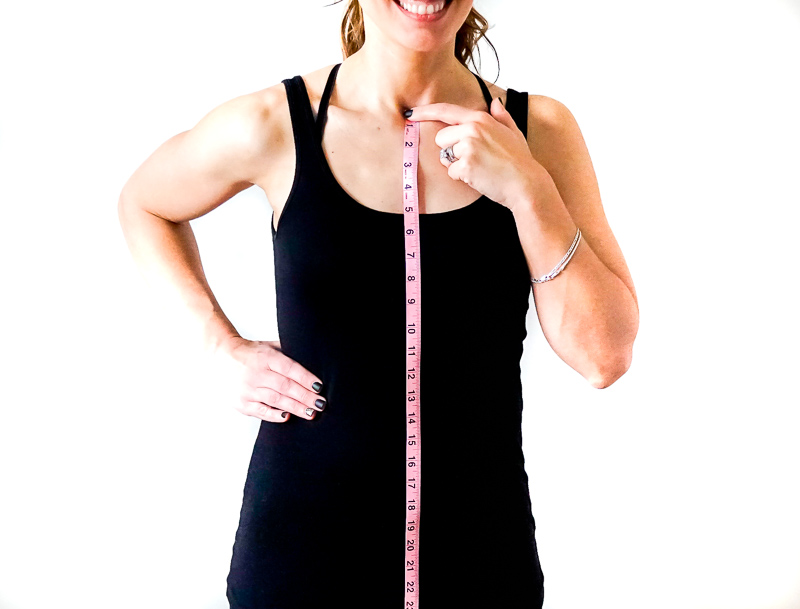 Hold the measuring tape at the hollow of your neck and measure all the way to the floor. If the dress you're ordering has a longer Hollow to Hem, Hollow or Hollow to Floor measurement than yours, that's a good indication that you'll need to have it hemmed or need to wear heels.
PS - the hollow of your neck is the little indent at the base of your neck.
How to Measure your Inseam
Pants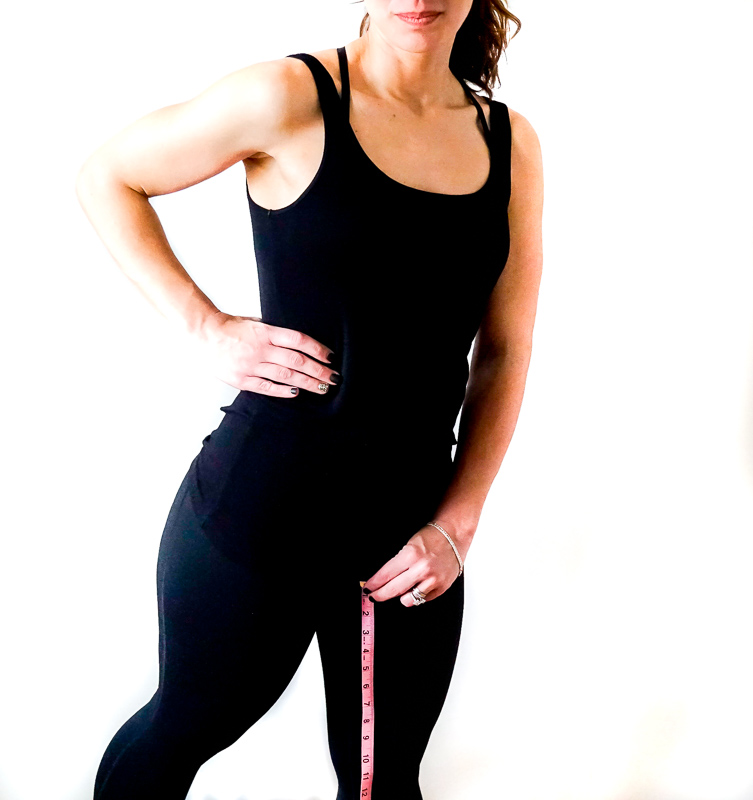 Start where you want the crotch of the pants to rest and measure to where you want the pants to stop (floor, ankle or crop). If your inseam is shorter than what's listed in the size guide, just know that you may need to roll those pants a bit or have them hemmed.
BECOME AN AMAZON PRIME MEMBER AND CHANGE YOUR LIFE
If you aren't already an Amazon Prime member, click here to try it free for 30 days. I'm sure you already know all of the great benefits, but allow me to elaborate.
You get free 2-day shipping on millions of items.
You also get free RETURN shipping. <– That's one of the best benefits in my opinion.
The Amazon Prime movie and television video streaming library is intensely awesome and included in your membership.
You also get Prime Music – which gives you ad-free streaming of songs, albums and playlists.
You get a ton of other benefits too with Audible, Kindle and free unlimited photo storage (WHAT?). Plus you get 30-minutes advance notice on lightning deals. HELLO!
Click here to try it free for 30 days.
This post contains affiliate links.