This is a sponsored post. All opinions are my own.
Weeknight meals used to be a complete mess at our house. Between homework, after-school activities and my husband and I working full time, we were resorting to cereal for dinner more often than I like to admit. We recently made it our mission to eat together as a family as often as possible. We brainstormed a list of meals that we all enjoy, that are easy to make, and we even included a few that the kids can make themselves. Woo hoo!
Now, the kids help me make a weekly meal plan, and then I grab the essentials at Meijer. Thanks to Meijer's great selection and unique produce and deli offerings, I can find everything I need to make family meal time happen most days of the week.
I USE MY MEIJER CREDIT CARD, POWERED BY CITI.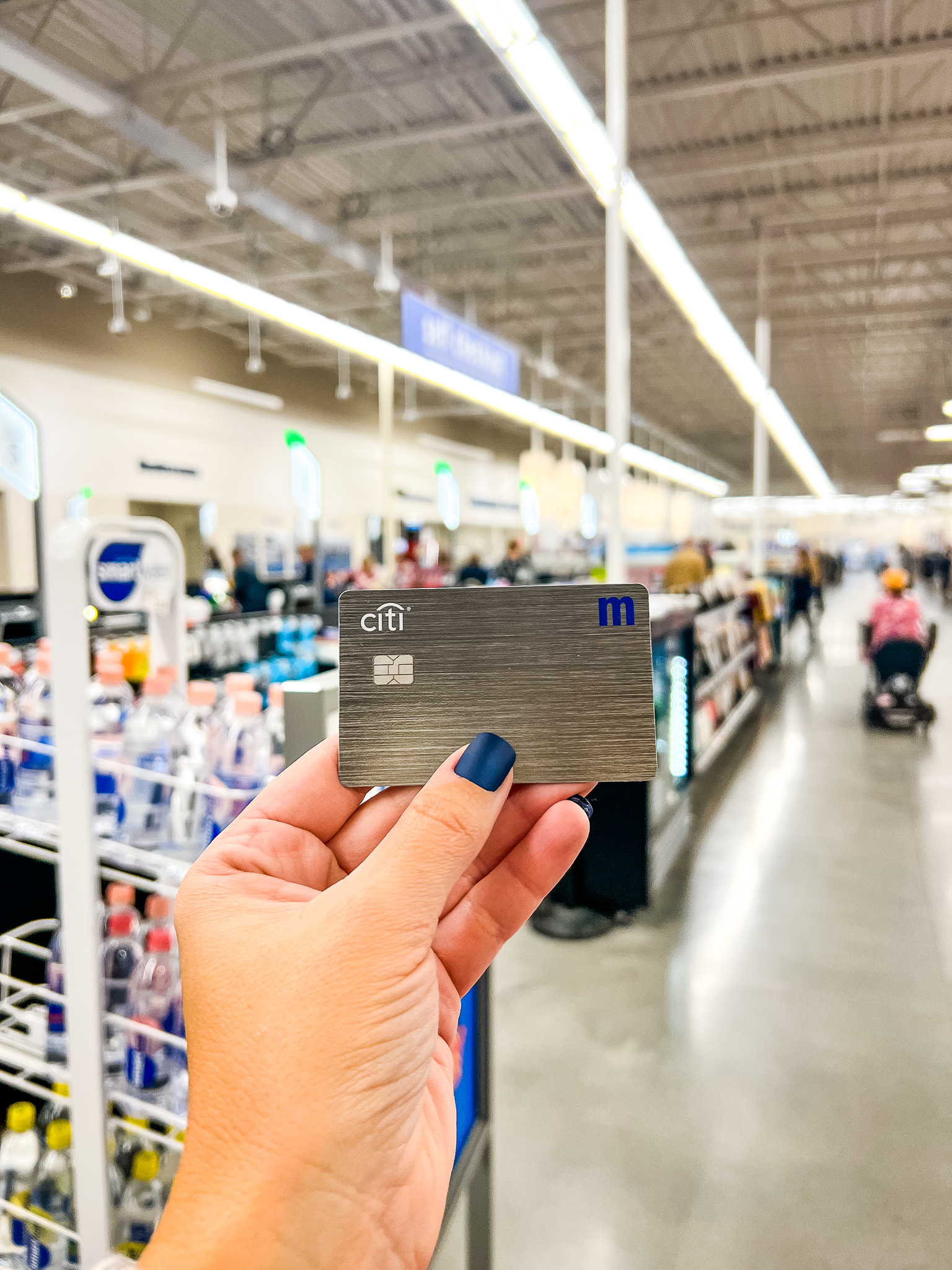 Every time I use my Meijer Credit Card to make purchases at Meijer, I am earning towards a $10 savings! For every $750 spent in the store, I earn a $10 reward off my next purchase at Meijer.
I also am able to save $.10 per gallon on gas every day!
While I chose the Meijer Credit Card, you could choose to apply for the Meijer Mastercard and, if approved, use it anywhere Mastercard is accepted.
Click here to learn more and apply for your card now. You'll earn $10 off your first Meijer in-store purchase within 30 days if you're approved!
3 Easy Weeknight Meals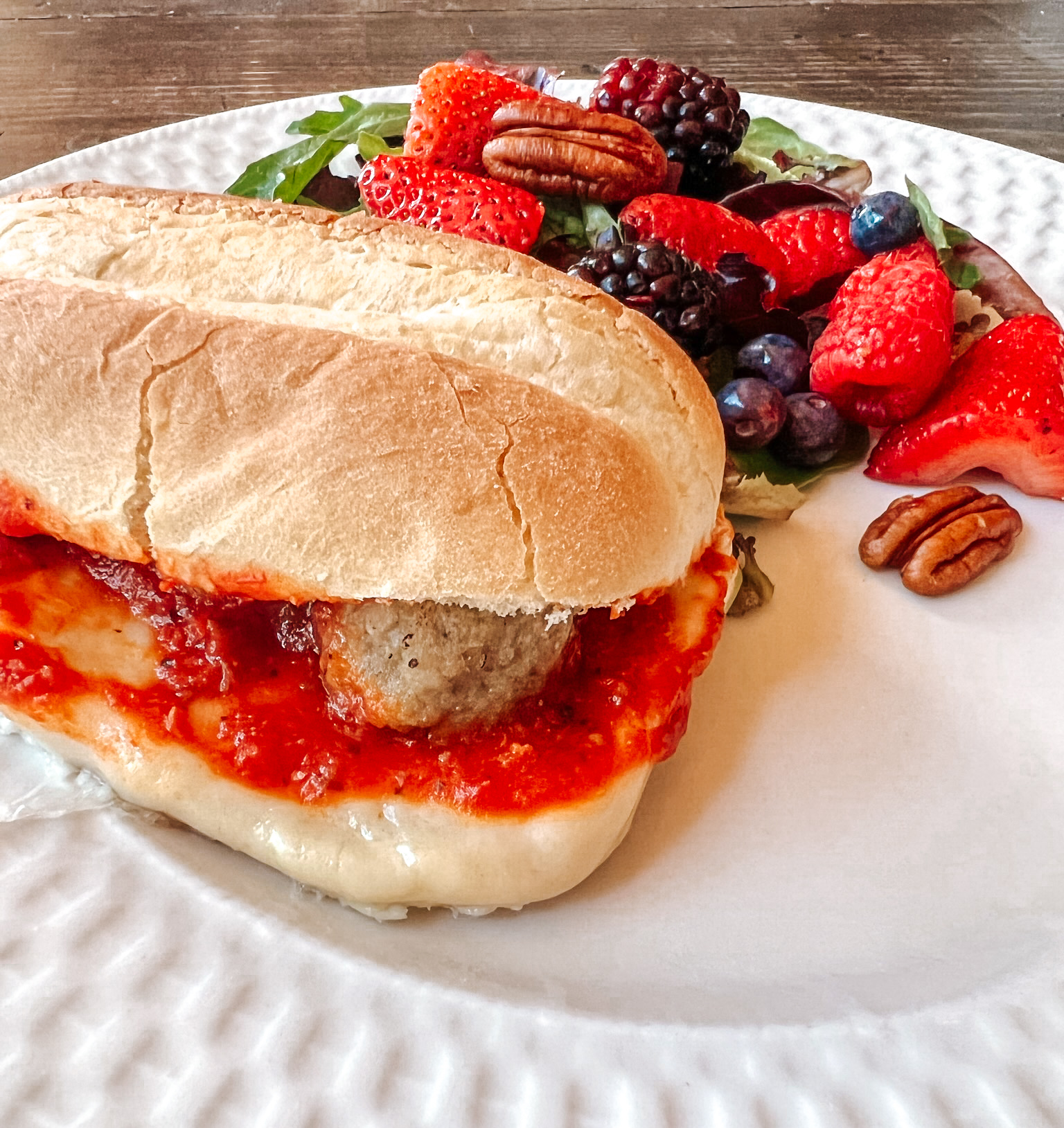 Meatball Subs and Salad
Ingredients
One bag frozen meatballs
Sub sandwich buns
Provolone or Mozzarella cheese
Pizza sauce
Pre-packaged salad from the Meijer deli.
Instructions
Preheat oven to 350 degrees F.
Cook frozen meatballs in the microwave according to package directions.
Build your sub. Cheese, sauce, meatballs.
Place on a cookie sheet and bake until cheese is melted - about 5-7 minutes. Check often.
Enjoy with salad on the side.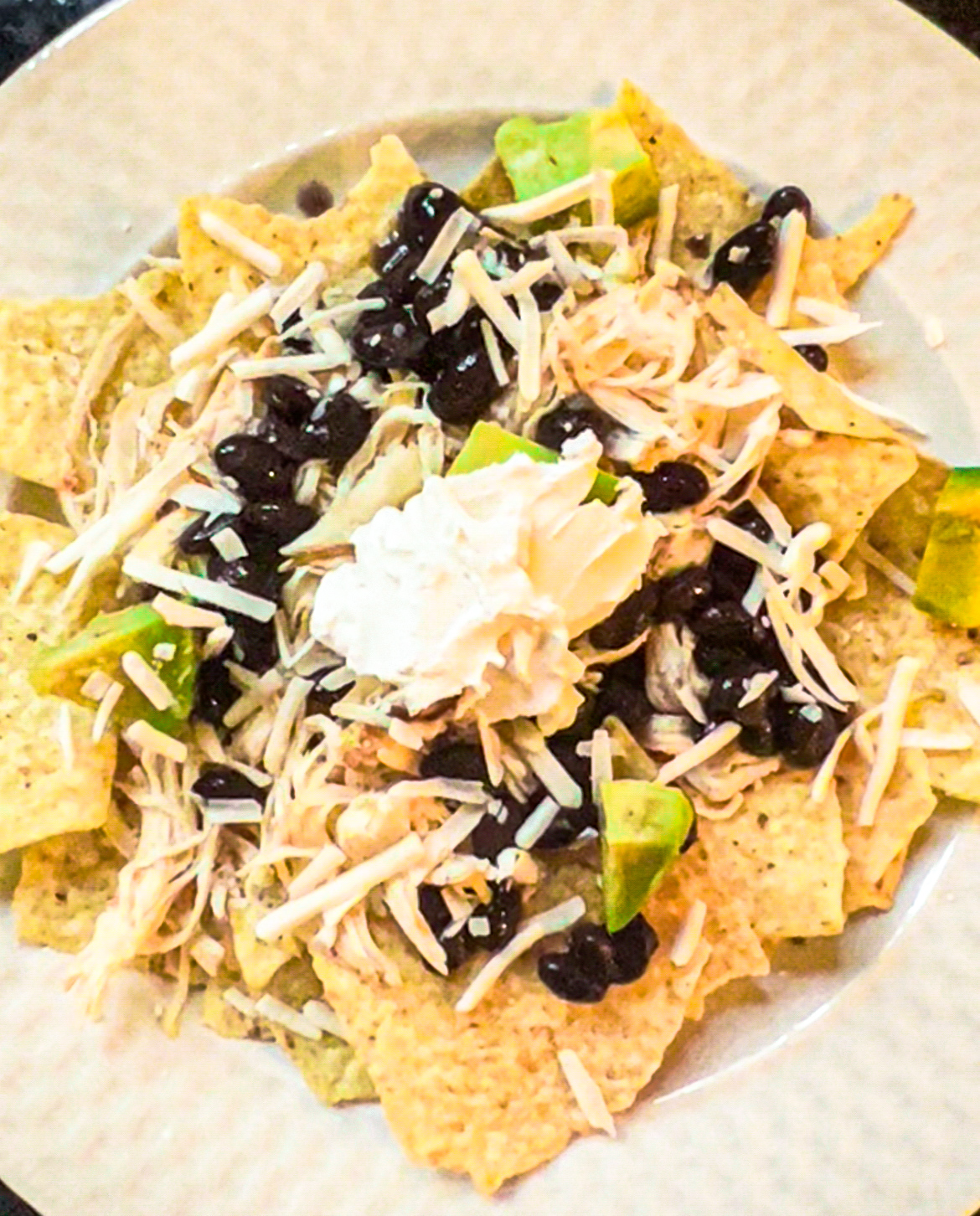 Chicken Nachos
Ingredients
One package boneless, skinless chicken breasts
One jar salsa
One bag tortilla chips
Other toppings as desired - like shredded cheese, black beans, avocado, sour cream, tomatoes, guacamole, pico de gallo, etc.
Instructions
Place the chicken in a crockpot and pour the jar of salsa on top.
Cover and cook on low heat for 6-8 hours or high heat for 3-4 hours.
Remove the chicken and shred with two forks.
Place tortilla chips on a plate and build your nachos.
NOTE: This shredded chicken is very versatile. Enjoy it on salads, wrapped in a burrito, on top of a baked potato, etc.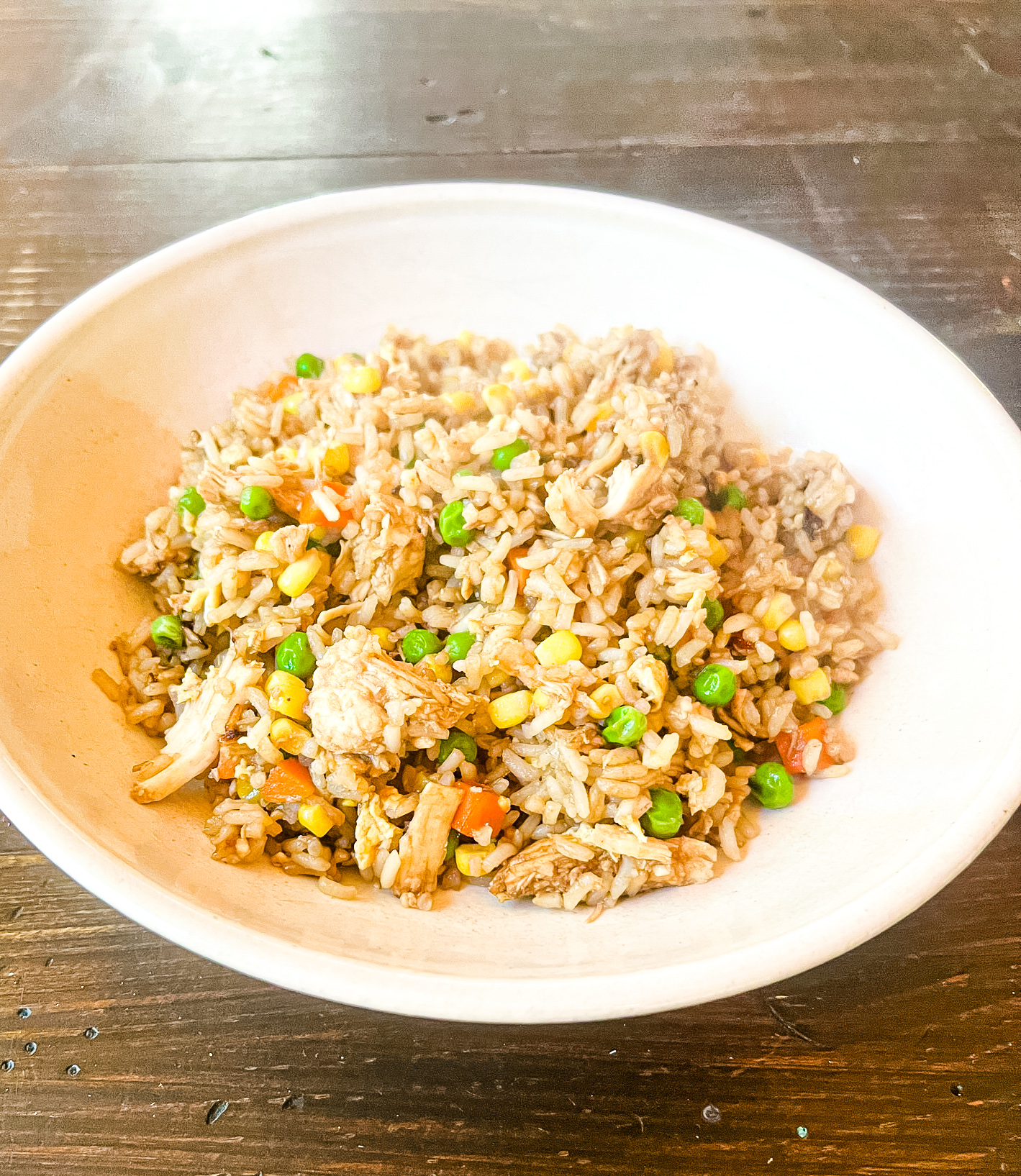 Chicken Fried Rice
Ingredients
Frozen peas and carrots
Frozen corn
Soy sauce
Instant rice
Two eggs
Instructions
The great thing about this recipe is that you can customize it to your liking. You can use any type of frozen vegetables you like, and you can make as much or as little as you want. It also works great with leftover rice.
Cook rice according to package instructions.
On medium-high heat, cook frozen vegetables.
Add chicken.
Add rice.
Add soy sauce to taste.
Push mixture to side and add two eggs. Scramble.
Mix together and enjoy!
To see a video of these meals coming together, click here.
DON'T FORGET TO APPLY FOR YOUR MEIJER CREDIT CARD, POWERED BY CITI, TO SEE HOW YOU CAN SAVE ON ALL THESE GROCERIES.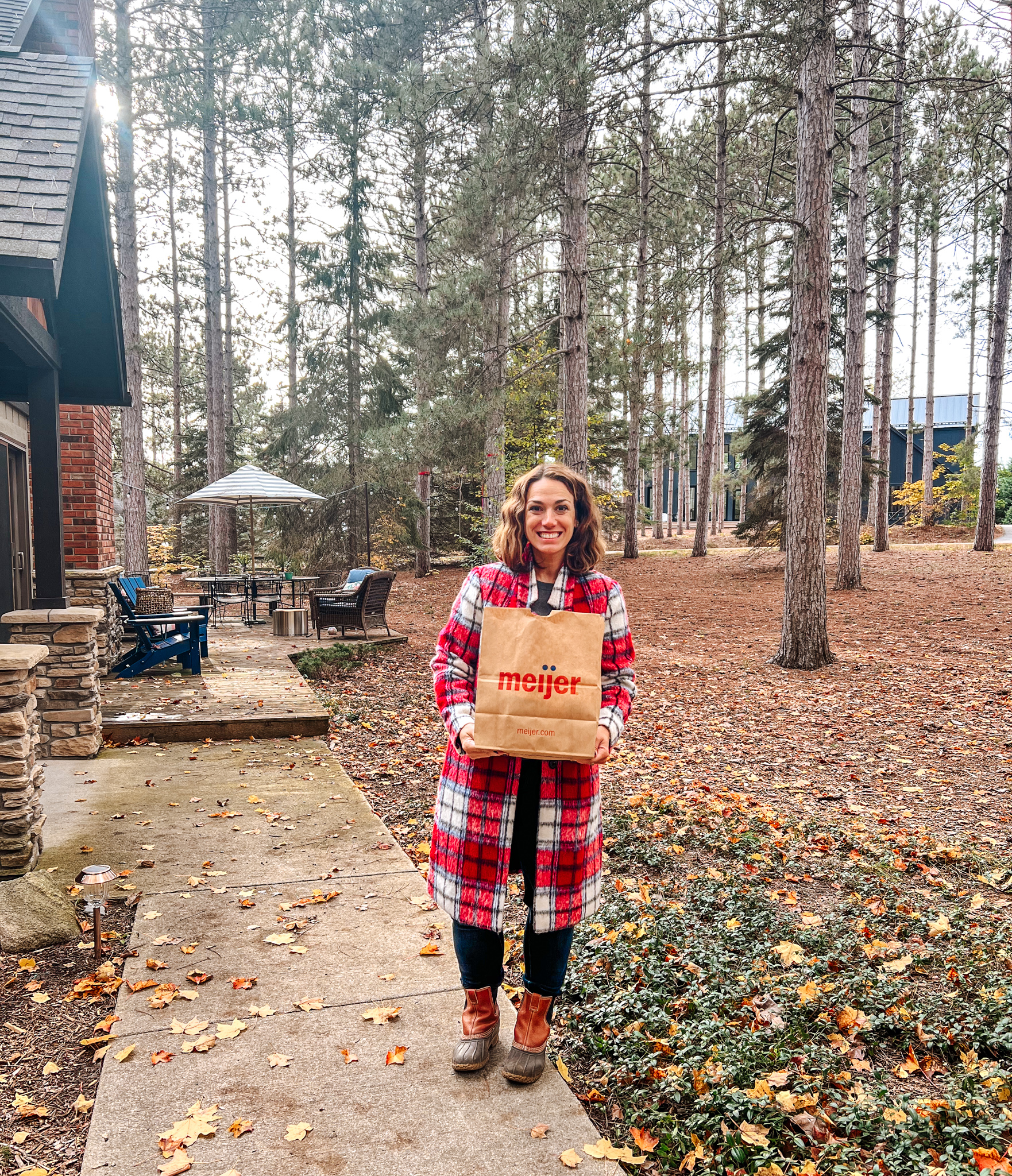 Click here to learn more and to apply for your Meijer Credit Card. You will earn $10 off your first purchase at Meijer within 30 days if you're approved.
This is a sponsored post. All opinions are my own.