Laughs
Why I Love Even Steven
By |
I used to have huge goals for myself. I was voted Most Likely To Succeed in high school!

I was going to major in broadcast journalism, move to New York City and become the next Katie Couric. I was going to live a fabulous single life in the big city.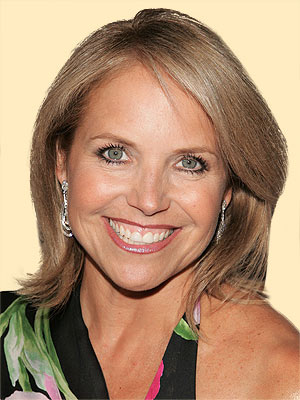 And then I took one look at Even Steven standing by a keg in his duck boots, and everything changed.
Literally.
I saw him standing there, and I knew I was going to marry him.
I didn't even know that I had ever wanted to get married. But I knew he was the one. And I didn't care if I ever lived in a huge city or had a fabulous career. None of that mattered anymore.
All I wanted was to be with Even Steven forever.
Why I still want to be with Even Steven Forever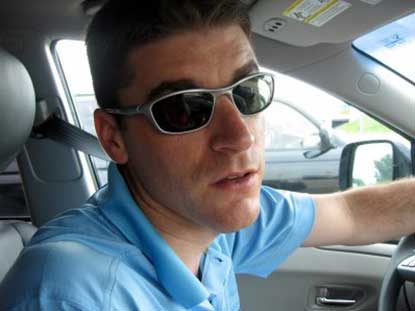 He Evens Me Right Out
This may shock you, but I can get a little dramatic. He does not. When I'm ready to throw the kids in the car and rush to the ER after one of them bonks their head on the coffee table, Even Steven calms everyone (me) down and assesses the situation. On the flip side, I can usually bring him right out of that "even" little rut of his.
He bought me a sweet bike for our 9-year wedding anniversary.
He is terrified of sharks
It's absolutely adorable to see Mr. Even so scared. A trip to the ocean with him always makes me laugh. I'm not going to elaborate on this because I'm pretty sure there's an entire post coming on this one. But his fear of sharks caused me to doubt his love for me once. And, ironically, my brother is a marine biologist and shark researcher. Stay tuned – full post coming soon.
When he's being really wild and crazy – I'm the only one that notices.
I really love this about him. When he is at his "wildest" some people might be wondering if he's even enjoying himself. But I can always tell, and it cracks me up.
He pees in a cup every week and pours it around our front porch to keep the cats away.
He is an amazing father.
He comes home from work every day ready to be with the kids. Whether he's giving Simon a bath, blow-drying Alice's hair, going on a bike ride or playing Candyland – he is totally present with them until they go to bed.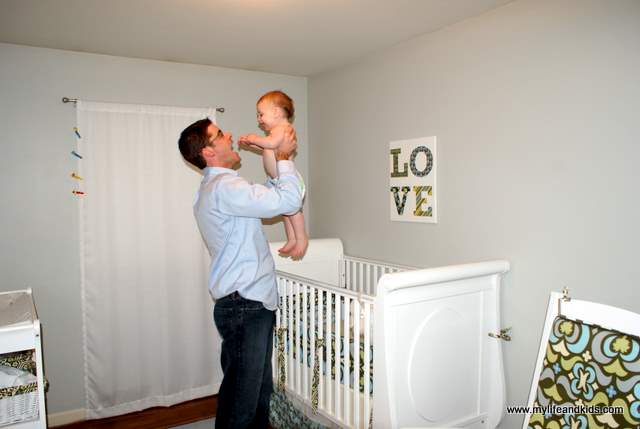 He doesn't sweat the small stuff. Or the big stuff.
Like I said, he evens me right out. And he's a fairly constant reminder of what's really important in life.
He doesn't care what I post about him on this blog.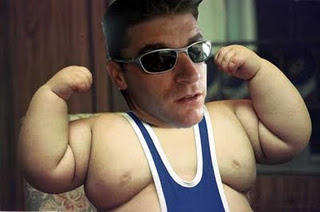 Even though he's never been to therapy, he talks like he's been going for years.
It's not uncommon for him to say things like, "You sound stressed. Is there something you want to talk about?" or "I'm sorry I snapped at you. I was frustrated by something that happened at work, and I took it out on you. Sorry about that."
He does all of the grocery shopping, and runs most of the errands.
I give him my list, he cuts the coupons and takes a kid with him to the store every weekend. It's really, really nice!
I'm not pregnant.
I always like him more when I'm not pregnant.