Laughs
The Viral Video that Ends the Mommy Wars
By |
Sometimes I have the easiest job in the world. When Similac reached out to me earlier this year about a possible blog partnership to help put an end to the mommy wars – it sounded too good to be true.
Sort of like if someone were to call me and say, "Listen – we want to pay you to love your family. The end."
I've only been a mom for seven years now, but I feel like I've been on all sides of the "wars." I've been a working mom. I've been a breastfeeding mom. I've been a formula-feeding mom. I've been a stay-at-home mom. I've been anti-minivan. And now I'm pro-minivan and I'm a PTWFHM (that's part-time work-from-home-mom for those of you that aren't in the club.)
I've agonized over what was right for each of my children, our family and myself. I've stayed up at night questioning my choices, wondering if my kids are happy or scarred for life or a little bit of both.
And throughout all of the decisions I've made as a mom these past seven years, I couldn't have made most of them without my tribe. The women and moms that I call on for advice and expertise and to tell me that it's not as bad as I think it is.
So when Similac asked me to help put an end to the mommy wars, I jumped up and down and said YES! And then they decided to make my job even easier and asked that I kick off our partnership by sharing a "little" video that they had created.
Well, that little video was released on Friday and has already racked up more than 2.7 million views over the weekend. And for a good reason.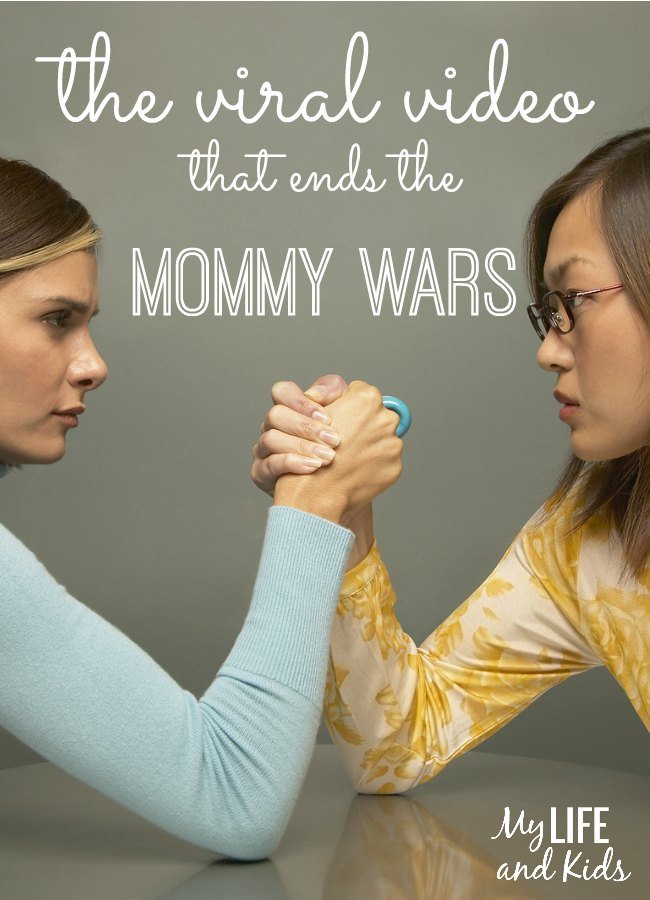 It will make you laugh. Nod your head in agreement. And then cry – big sloppy tears that make you so grateful and happy to be a parent.
If you can't see the video, click here to watch it directly on YouTube.
Amazing, right? I'm beyond thrilled to be teaming up with the Sisterhood of Motherhood for the next year – to help put an end to the mommy wars – and to provide encouragement, not judgement.
You can be part of the sisterhood too – click here to read all about it and to become a member.
And be sure to follow Similac on Facebook – you know – just in case they decide to make another "little" video that goes viral!
This post is part of a year-long partnership with Similac. All opinions – and desires to end the mommy wars are my own.