Whether you're showering a teacher at the end of the year, for Christmas, as you're heading back to school, for Valentine's Day, for teacher appreciation week or just to say THANK YOU, I have some super fun and UNIQUE teacher gift ideas for you.
Some of these I have given to teachers myself. Some I plan to give to teachers in the future. And some I think teachers just deserve because they are so incredibly amazing.
The best part is that all of these can be found on Amazon Prime for $30 or less - which means you don't have to do a ton of advance planning or spend massive amounts of money.
Woo hoo!
Shop this Post

My Favorite Unique Teacher Gifts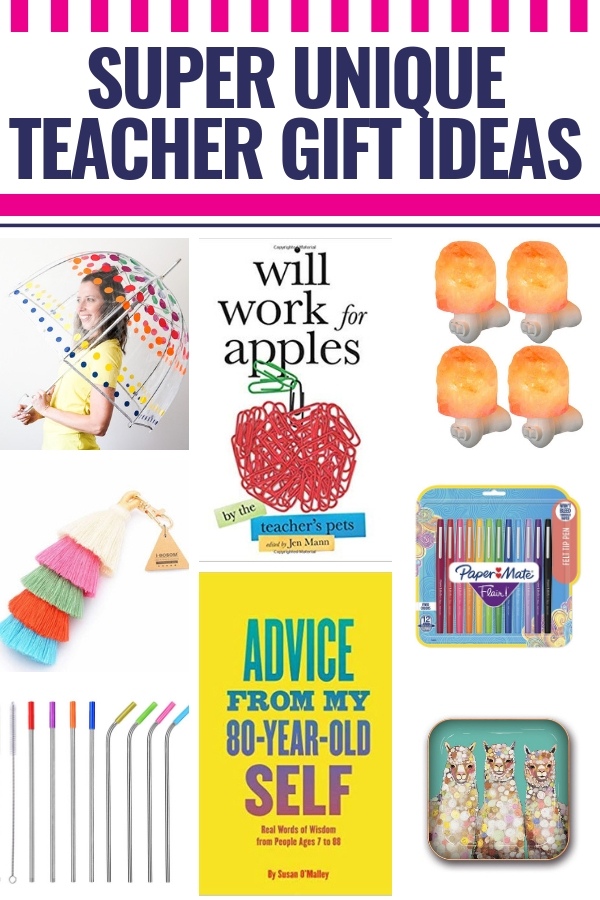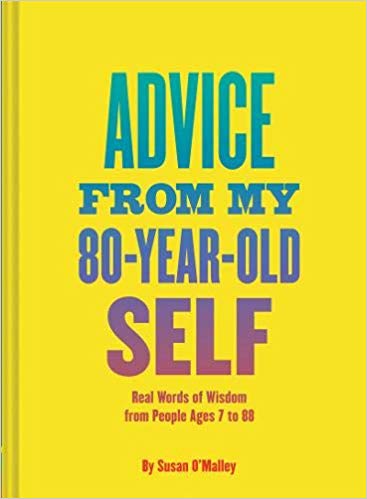 This book is so amazing - SERIOUSLY amazing! My kids gave them to their teachers a few years ago. They pasted their school picture on the inside front cover and included a letter to their teachers thanking them for making it such a great year.
I have taken pages of this book and framed them throughout my house because it is seriously that amazing.
If you're not going to buy it for your favorite teacher, at least grab one for yourself.
Click here to buy it on Amazon.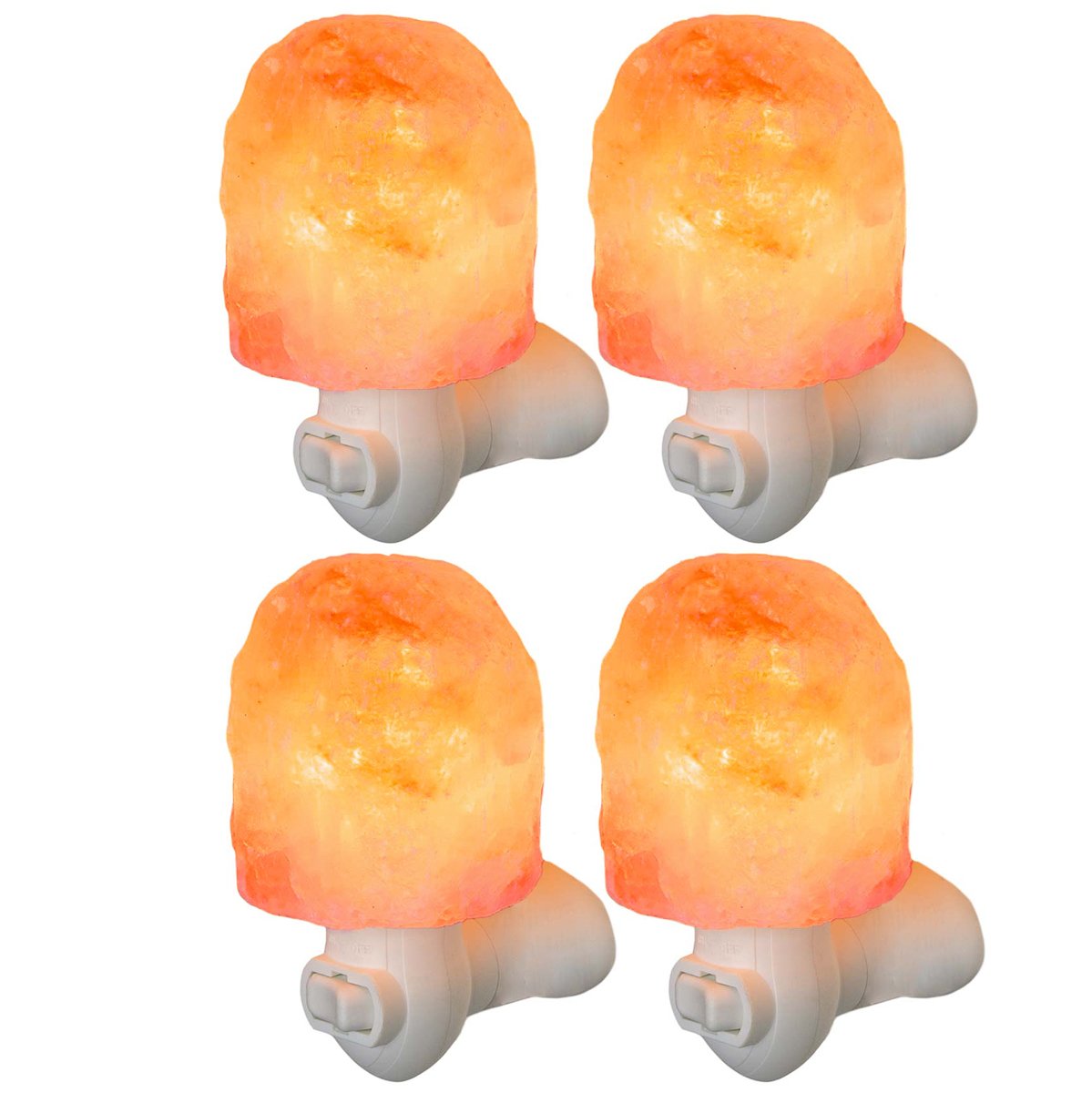 If you haven't heard of these lights yet, then get ready to get excited. We have two of the regular sized Himalayan salt lamps, and I just bought the four-pack of nightlights to scatter throughout our house. Here's why they're so great:
They produce a lovely, warm light that really warms up a space. Plus, they actually do work as nightlights which is a great bonus.
I have no idea if this is true, but the Himalayan salt is supposed to naturally deodorize the air while also relieving stress. THAT sounds like something EVERY teacher needs to have on blast in their classroom, don't you think?
They're pretty. The end.
Click here to buy it on Amazon.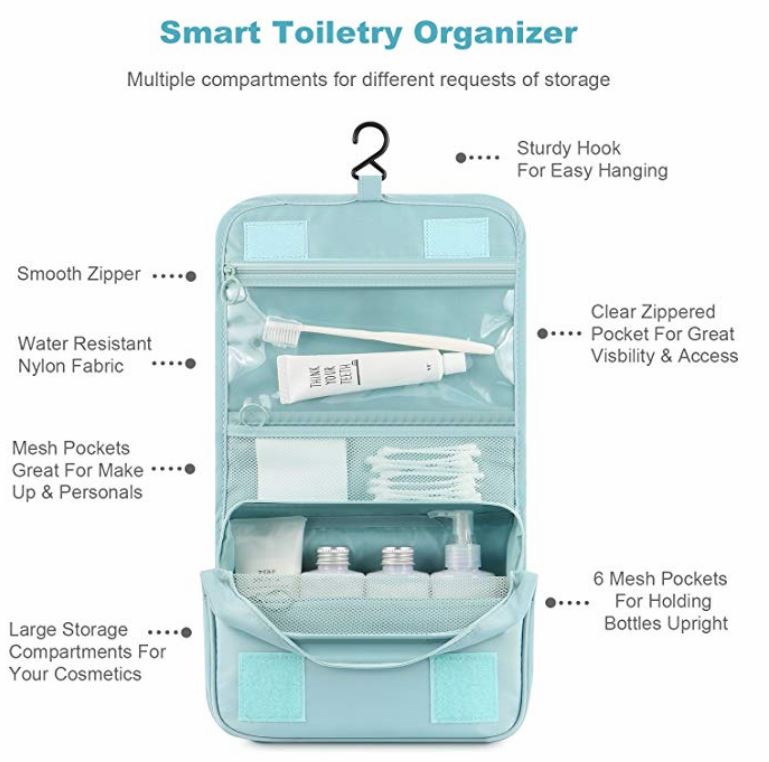 Listen, I said we were going for unique, okay? While we probably don't have it in the budget to send teacher on a vacation, you can at least supply her with the tools she'll need when she does go.
Or - some teachers might love keeping this in the classroom to freshen up during lunch periods or before parent conferences.
Click here to buy it on Amazon.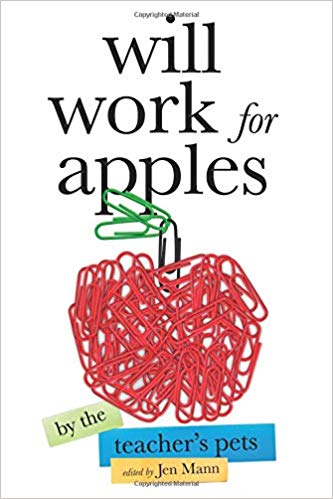 Several of my IRL friends are published in this book, and it's so incredibly good. It's funny and edgy and heartwarming and real.
This book is a thank you to the teachers who made a difference in our lives and in our children's lives.

This book includes stories from 39 different writers and includes stories like:

You Teach What?!?!

Being a Teacher Doesn't Make Me a Better Mother (But Being a Mother Makes Me a Better Teacher)

Sarcasm, Fart Jokes, and Other Reasons Why I'd Never Make It as a Middle School Teacher
Click here to buy it on Amazon.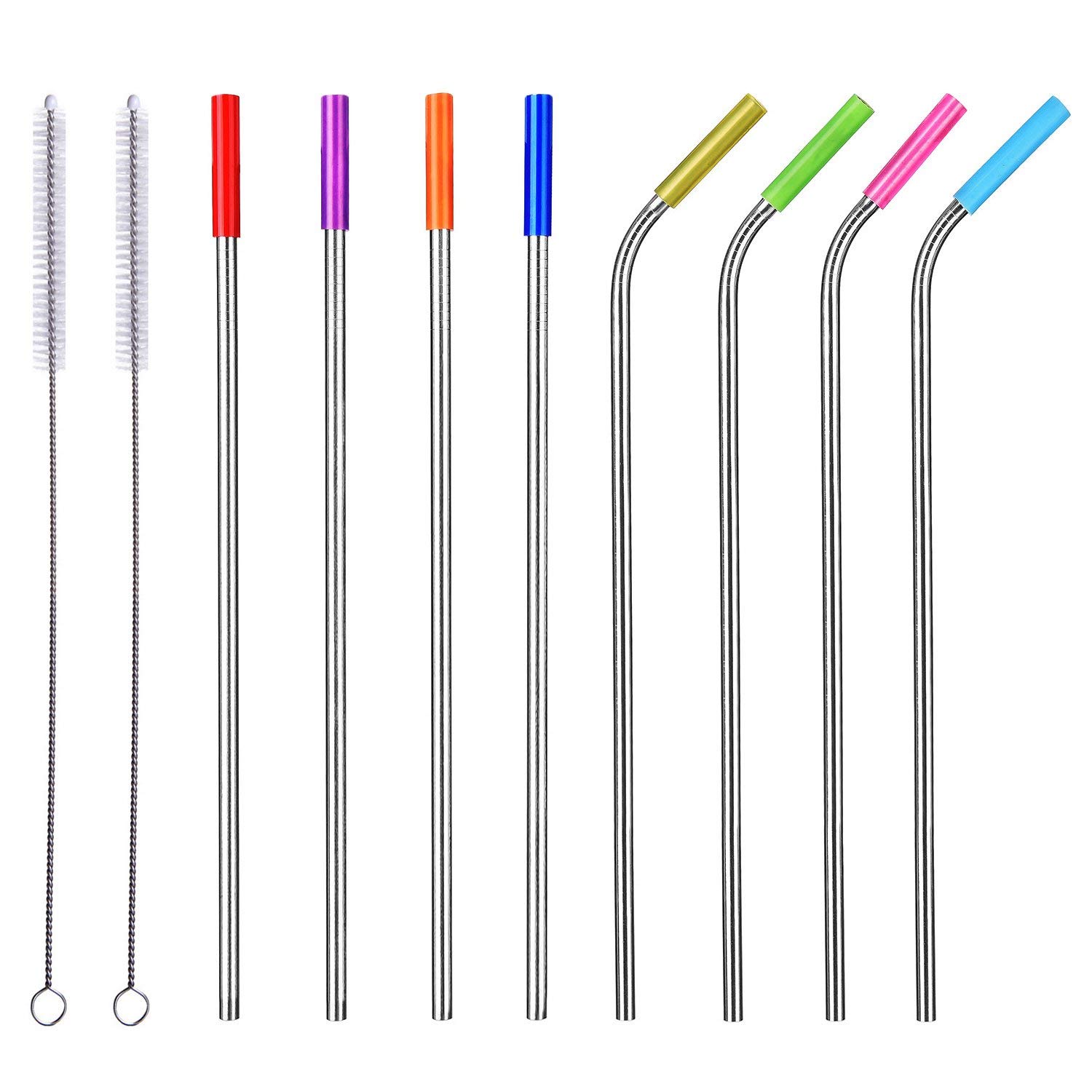 This set of stainless steel straws will include everything your teacher needs. There are bent straws, straight straws and even two straw cleaners (thank goodness!) It also helps that they're wrapped in super cute silicone on the top to help protect your teeth.
Click here to buy them on Amazon.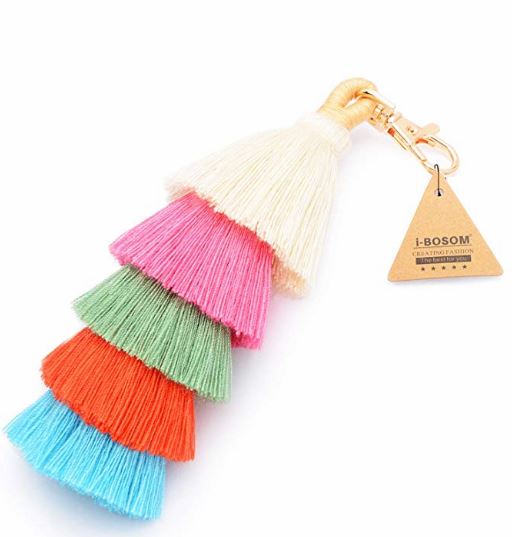 This is pretty much the cutest thing I've ever seen, and I want to buy one for every single bag in my house plus all the keychains. Grab one for your teacher - bonus if you attach it to the purse we recommend below!
Click here to buy it on Amazon.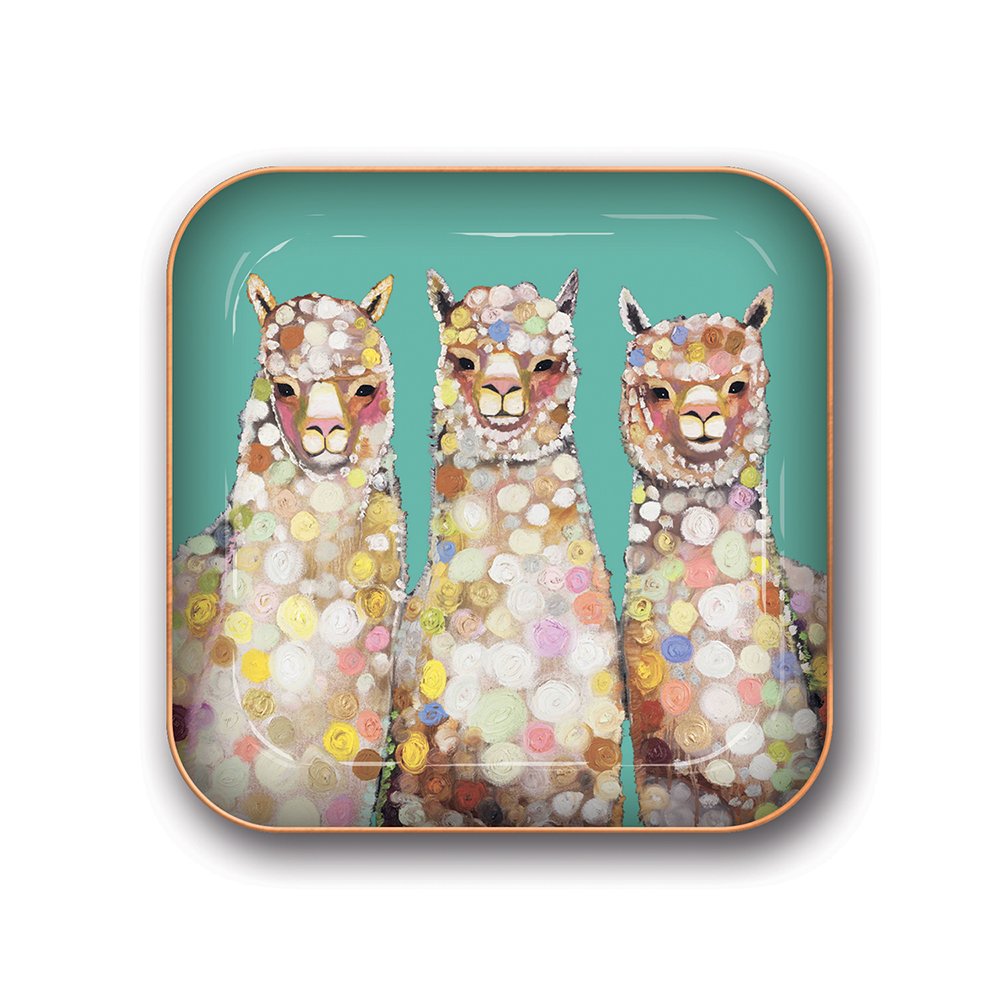 I swear I didn't pick this JUST because of the adorable alpacas. There are other adorable options too. But this catchall tray is just plain cute and functional. It would look great on teacher's desk - or at home.
Click here to buy it on Amazon.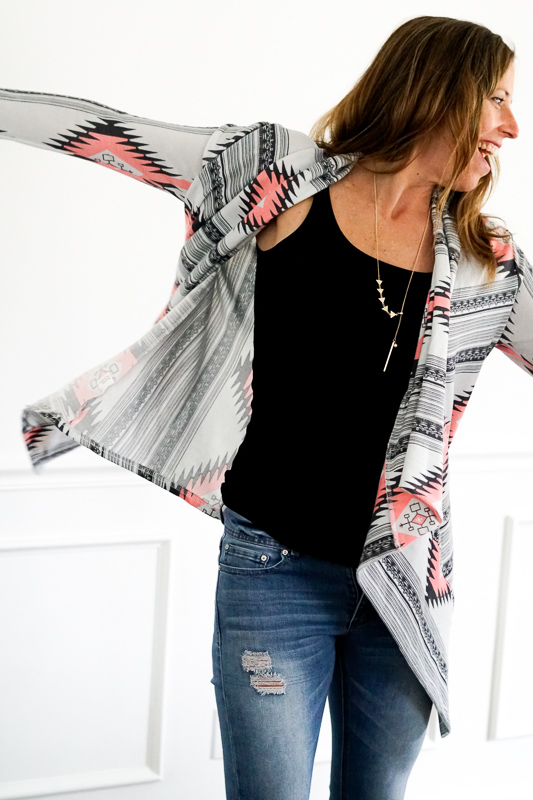 This is the sweater that every single woman needs.
Every. Single. Woman.
Is it weird to give clothing to your teacher? I don't know.
Is it weird to give your teacher the universally flattering cardigan that she never knew she wanted but that she NEEDS in her life?
You tell me.
Click here to see our full write up about this dreamy cardigan.
And click here to see it on Amazon.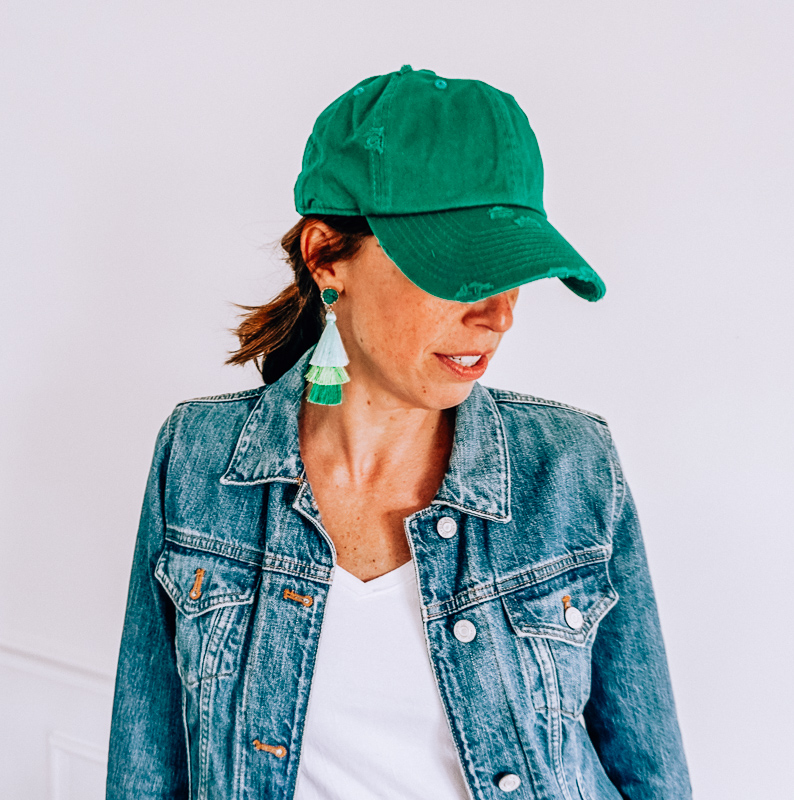 Listen - this hat is pure perfection - and I'm specifically including it in this gift guide because it comes in SO. MANY. COLORS.
Grab hats for your entire team of teachers in your school colors! Or buy a hat in your school color and have everyone in class sign it.
Click here to see it on Amazon. It's less than $15, and one of my favorite gift ideas!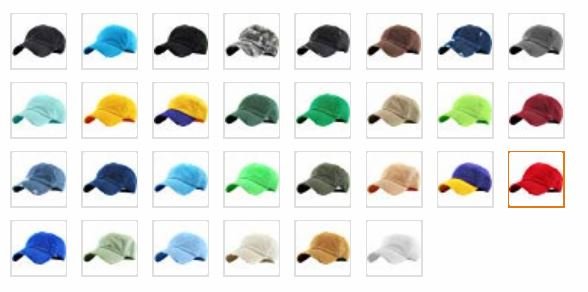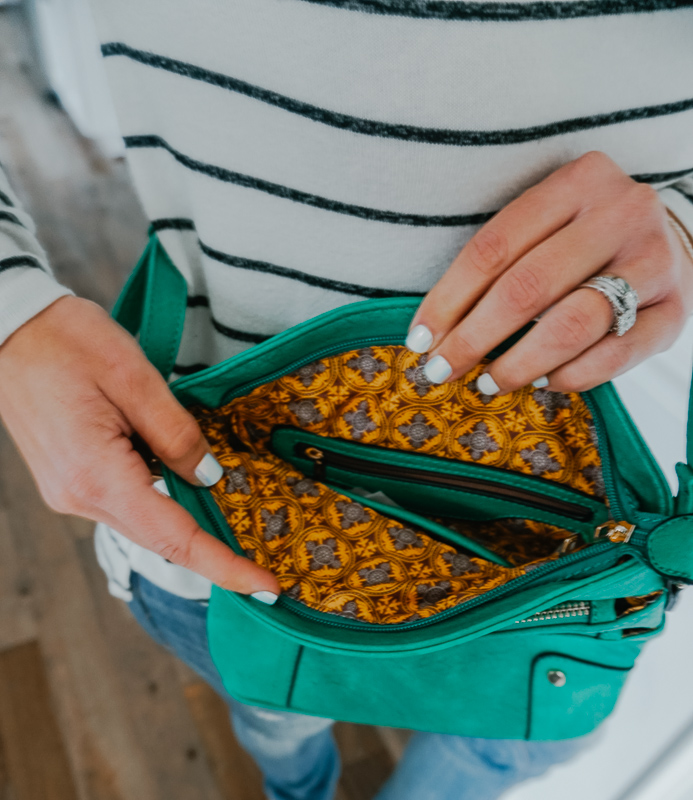 There is a reason that this purse has over 1,000 reviews and a 4.5 star rating. It's seriously that fantastic.
It's roomy without being bulky. It's faux leather, and SO soft.
AND IT COMES IN 16 COLORS!
And that lining. EEEK!!!!
Click here to buy it now on Amazon for less than $25!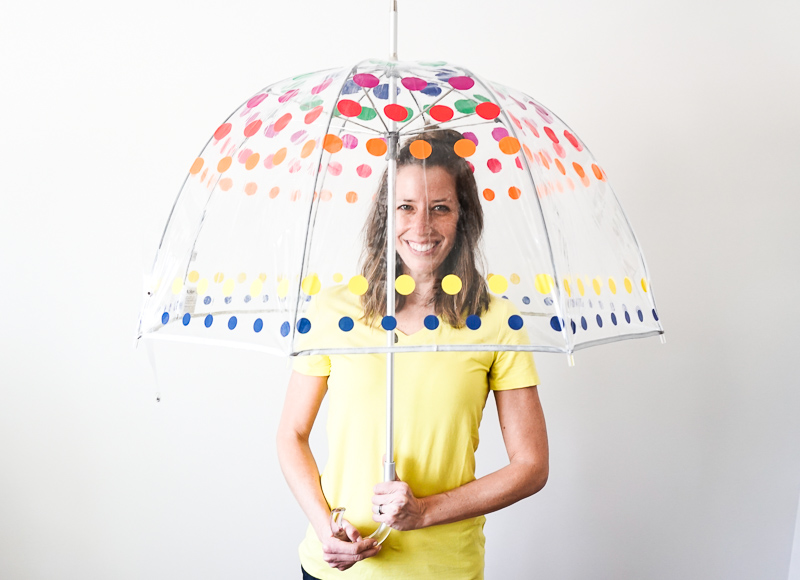 This is the world's sweetest and most photograph-able umbrella. The dome-shape ensures complete rain shielding for the head and shoulders.
When the weather doesn't care what your plans are, this is the umbrella that should be in your toolkit. It turns ordinary, dreary moments into precious little treasures! It's perfect for every teacher.
Click here to see it on Amazon.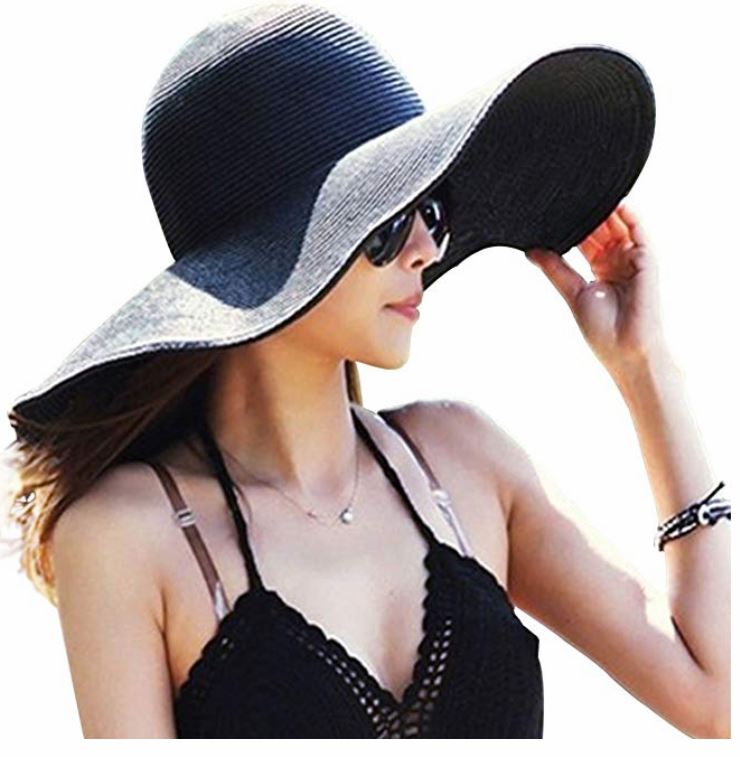 Deep breaths on this one, ladies. It may seem like a TRULY unique gift, but this sun hat is beyond amazing (and it's less than $15)!
The tiny metal boning in the rim of the hat allows for shaping and reshaping of the brim to allow for optimal sun coverage and swagger! And it has a UPF of 50+.