Appetizers
Turkey Sandwich with a Twist
By |
Fall is finally here which means lots of tailgating fun at our house. Whether you're tailgating for the big football game or enjoying lunch at the soccer fields between pee wee soccer games, your entire team will love these amazing Turkey Sandwiches with a Twist.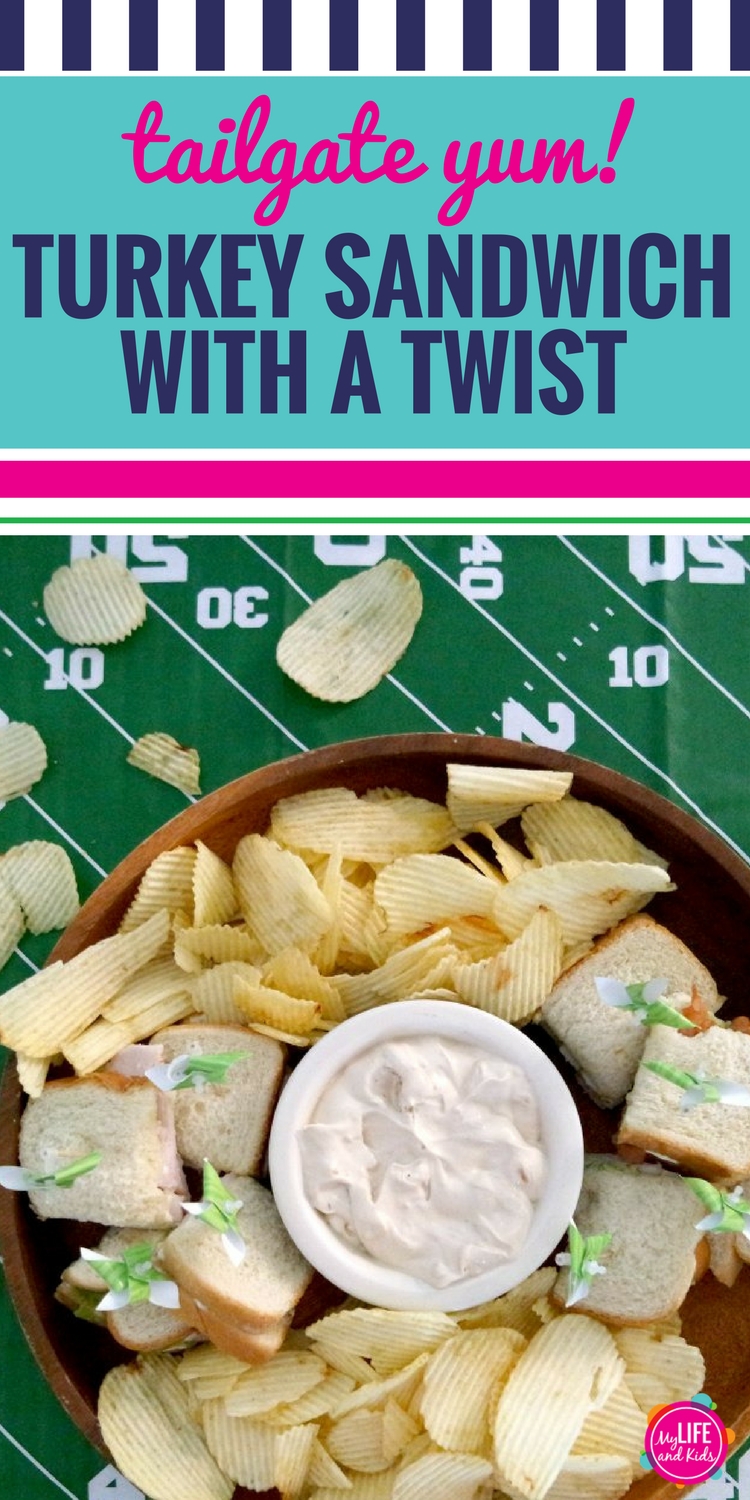 What's a Strangewich?
That was my first question when Hellmann's® challenged me to create my own "Strangewich" and dip recipe. Turns out that Dale Earnhardt Jr.  and his sister Kelley Earnhardt teamed up with Hellmann's® to create a sandwich and dip that both included a secret ingredient. You can watch their super fun video here.
Dale Jr. created a Hellmann's® Turkey Nacho Crunch Strangewich and Kelley made Hellmann's® Creamy Onion Dip. Yum!
Dial **Hellmanns to hear a personal message from Dale Jr. and his sister Kelley – and find out the secret ingredients for each of their signature dishes.
My Turkey Strangewich & Dip
Using Dale Jr. and Kelley's recipes as a guide, I headed to Walmart to pick up my supplies (Hellmann's® and Lipton Recipe Secret).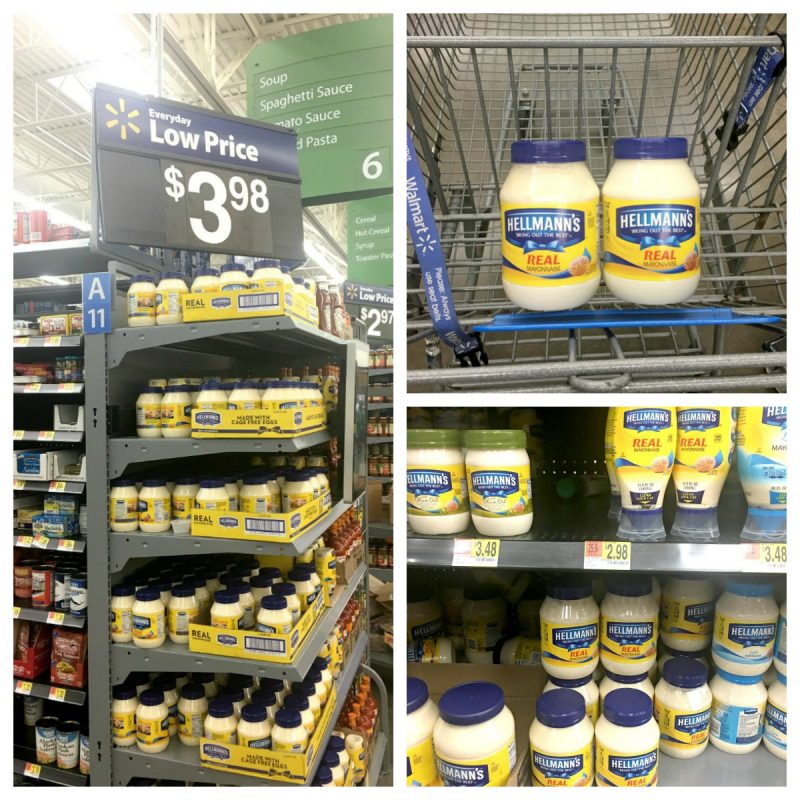 First, I made Hellmann's® Creamy Onion Dip. WOW! I have never made this with the addition of Hellmann's® before, and it made a huge difference. Have you tried it before?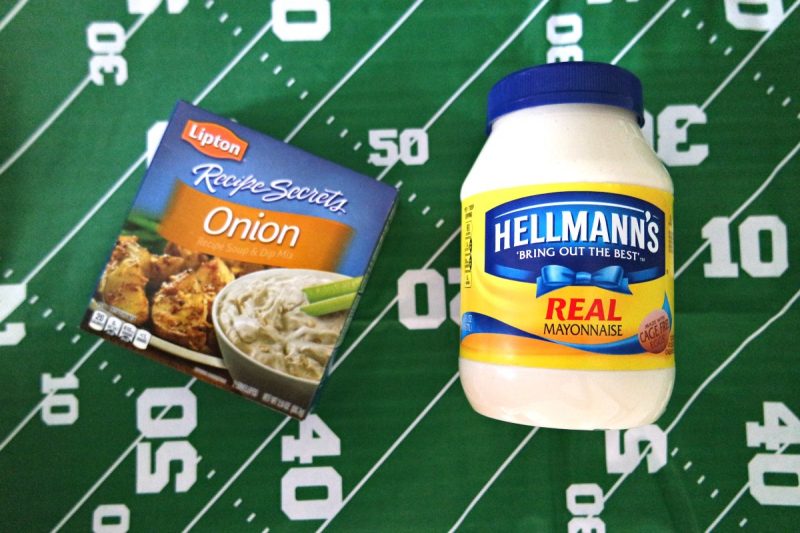 First you simply follow the instructions on the box to mix your Lipton Recipe Secrets with sour cream.
Then, you add 1/2 cup of Hellmann's® to make it even creamier.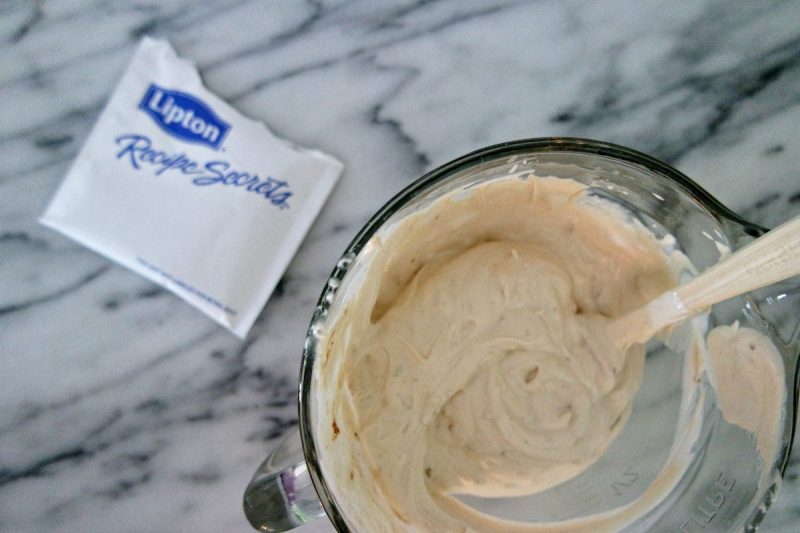 I will never make this dip without that extra ingredient again. It is SO good!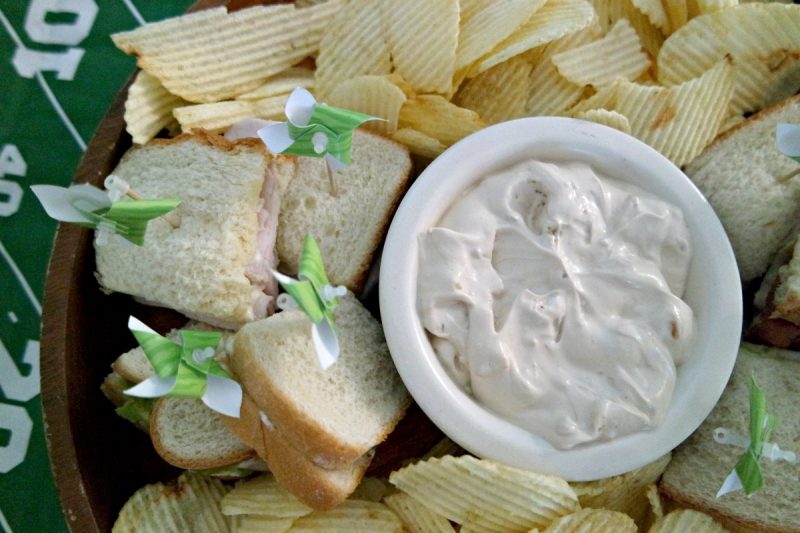 Secret Ingredient Tip: Mix 1/2 cup Hellmann's® with your Liption Onion Dip recipe for an even creamier, tangier version!
Then it was time to make the Turkey Strangewich.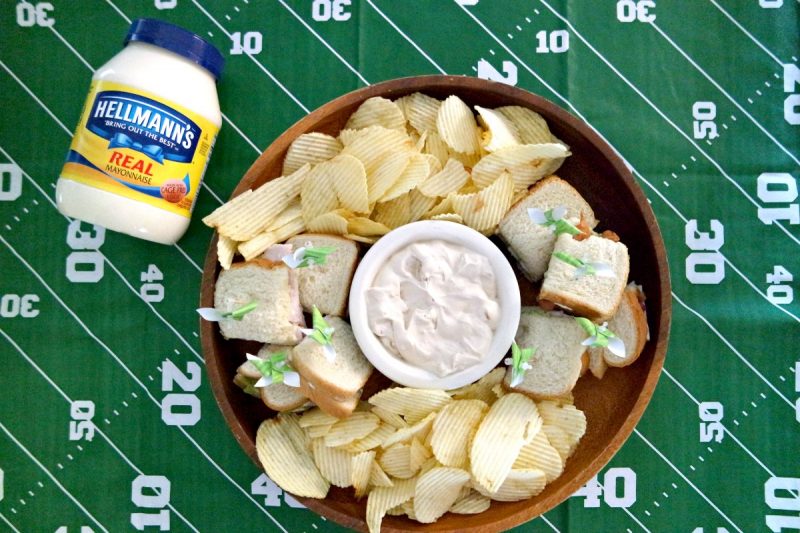 This sandwich has Hellmann's®, turkey and bacon.
But can you guess what the secret ingredient is?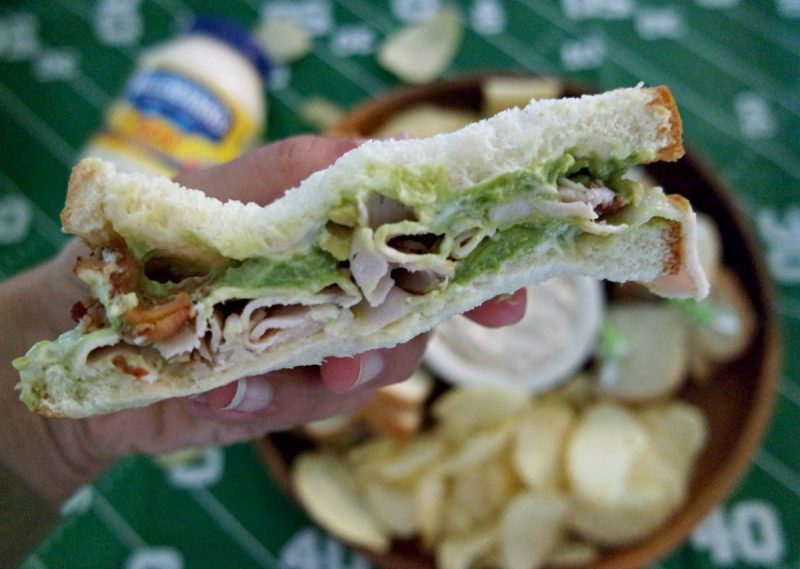 Do you see it?
Yes – the secret ingredient is GUACAMOLE!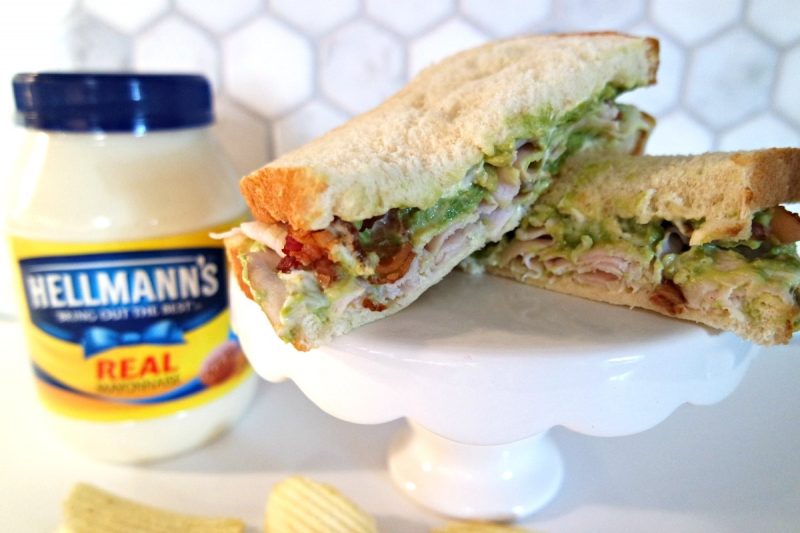 The guacamole + turkey + bacon + Hellmann's® makes for an incredibly satisfying sandwich. And my kids cannot get enough of them!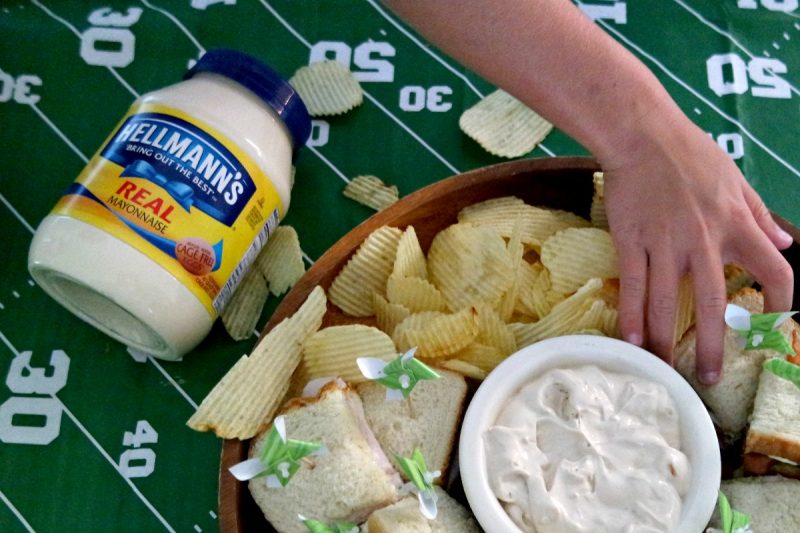 Whether you're planning a full-blown tailgate or you're like me – scrambling to feed hungry kids between soccer games, give this Turkey Strangewich a try!
Be sure to  head to Walmart to pick up your Hellmann's® and get ready for tailgate season!
Sponsored post by Mirum. All opinions are my own.