Did winter get the best of your garage? Mine, too.
There are pool noodles and overflowing bags of clothes for donation everywhere (and that doesn't even begin to explain the cluttered collection of tools!).
You're already organizing your house because of spring cleaning (...right?), might as well tackle your garage as well! With this list of simple tips to organize your garage, you'll be on your way to a stress-free, clean, and organized garage in no time!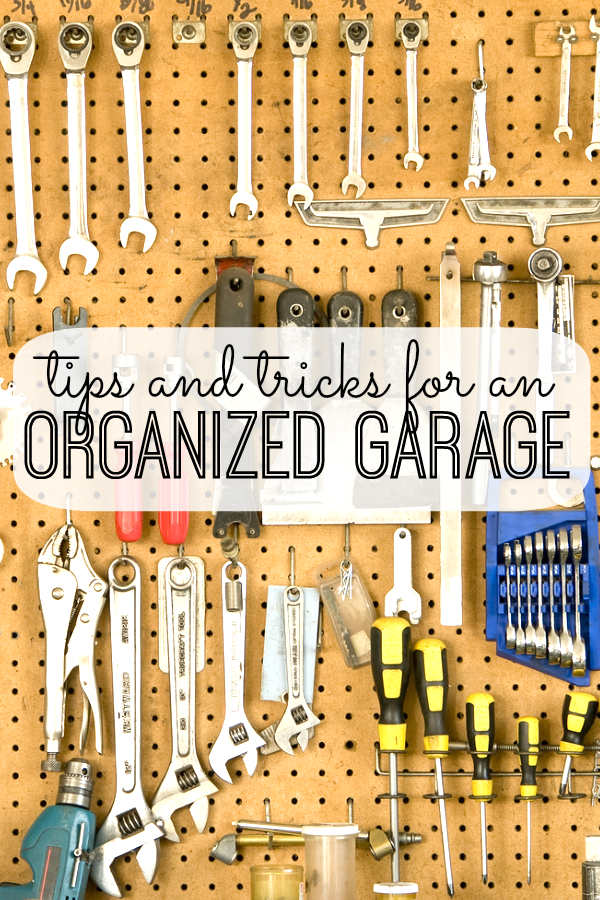 1. Try this DIY Garage Shelving from Premeditated Leftovers.
2. Check out this Pegboard Organization from Becoming the Wilmi.
3. Looking to start small? Try these Quick Garage Organization Tips from The Sweet Spot.
4. Too many tools? Try tackling a Portable Tool Caddy from Mom 4 Real!
5. Need help deciding what to keep around? Check out these Toss or Keep Tips from Garage Design.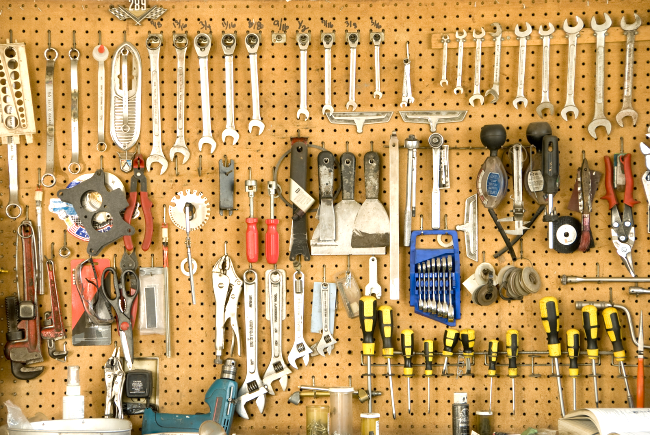 6. Check out these Household Item Organization ideas from Lushome.
7. Use this PVC Pipe Organizer to store your smaller items from The Family Handyman!
8. Try your hand at this DIY File Cabinet Makeover to store your gardening tools from Trash to Treasure.
9. Feeling resourceful? Create these Peanut Butter Jar Organizers from Chez Larsson from your used jars!
10. Always losing your bolts and screws? Check out this nifty Magnet Organizer from Better Homes and Gardens!
What are some tips you have to keep your garage organized?