I was compensated by Med-IQ through an educational grant from Pfizer, Inc. and the Coverys Foundation to write about smoking cessation. All opinions are my own.
Naturally, my kids continue to grow and expand their awareness of the world around them. Now more than ever, my husband and I have realized that we need to also dial into what they are "seeing" and processing from that world. Like everyone, our lives have shifted to adopt a new normal with the changes imposed because of COVID-19. This downshift in our lives has resulted in tantrums of all kinds (kid and adult), a range of emotions spanning from exhaustion to inspiration - sometimes at the same exact moment, and has produced precious moments that can only come from a place of calm predictability day after day after day.
In that space, questions, comments, and observations of all kinds have had the space to grow. This curiosity is a gift that quarantine has offered my family and we are taking every chance we can to empower ourselves with awareness and knowledge.
As my crew continues to grow, so too does their awareness of the social norms around them. While my kids have not grown up around cigarette smoking, there is no doubt that they are exposed to e-cigarettes and vaping. Not only have they seen adults doing it, the occasional young adult vaping has become more common as well. Stores in our community with fun, flashy signage and advertising candy flavored 'vapes' has sparked many conversations about what vaping is and what it is not.
My husband and I have made a commitment to tackle not only the questions they have about cigarette smoking, e-cigarettes and vaping, but to also address the questions that they don't know they have yet about nicotine addiction and smoking cessation.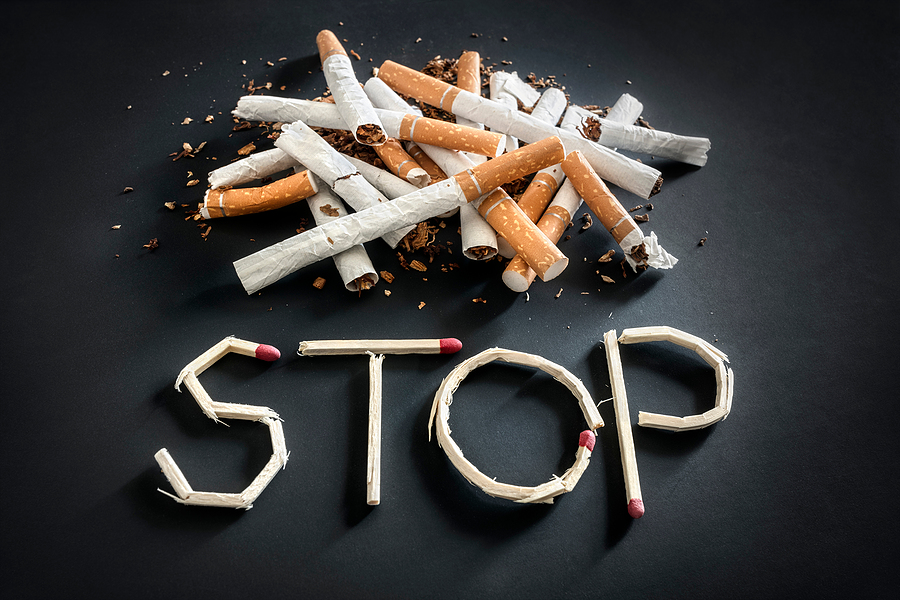 As we have begun to answer questions and address myths surrounding smoking cessation, we had to ramp up our resources in an effort to be clear, concise and accurate with our family.
So, I'm teaming up with Med-IQ to help generate awareness for my family and friends around cigarette smoking cessation. Med-IQ is an accredited medical education company that provides exceptional educational support for physicians, nurses, pharmacists and other healthcare professionals.
WHAT WE KNOW ABOUT QUITTING SMOKING
E-Cigarettes and Nicotine Vaping are not Safe Ways to Quit Smoking 
Current evidence suggests that nicotine vaping or the use of e-cigarettes is not a recommended path to quit smoking. Most of our children have grown with the education that cigarette smoking is highly addictive and harmful to their health. However, e-cigarettes have been advertised as a safer way to get nicotine and a way to "switch" from (i.e. quit) smoking tobacco cigarettes.
The Food & Drug Administration has not Approved E-Cigarettes as a Therapeutic Way to Quit Smoking
E-cigarette companies have been advertising that it is a safer way to get nicotine and a way to "switch" (quit) from smoking tobacco cigarettes. The FDA has not approved this method as a reduced harm tobacco product.
Dangers of Nicotine Vaping as a Way to Quit Smoking
Potential concerns with trying nicotine vaping is that an individual may end up regularly using both cigarettes and e-cigarettes (dual using). Dual using does not lower the health risk and can lead to greater overall nicotine intake and may delay quitting tobacco for good.
TO QUIT SMOKING OR USING E-CIGARETTES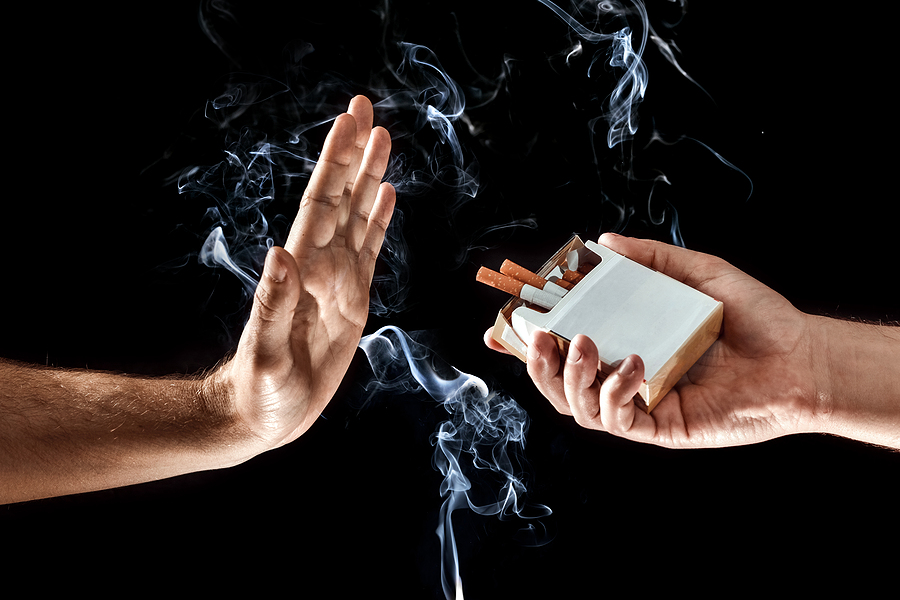 Reach out to healthcare providers, or call the toll-free Quitline (1-800-QUIT-NOW) and/or check out the quit smoking web and text resources at: http://smokefree.gov
FACTS ABOUT QUITTING SMOKING
Most people try to quit on their own but few are successful
Smoking cessation medications (nicotine replacement therapy or prescribed smoking cessation medicines) combined with counseling significantly increase the chances of quitting successfully
All state quitlines provide FREE counseling, print resources and local referrals
Many state quitlines can provide referrals for access to FREE smoking cessation medications
Combining counseling and medication, compared to using no quit aids - can DOUBLE or TRIPLE quit success rates!
E-cigarettes or nicotine vaping is not a smoking cessation (quitting) aid
HOW TO TALK TO A FAMILY MEMBER OR FRIEND ABOUT QUITTING SMOKING
Understand the importance of your support to a family member or friend who is trying to quit smoking cigarettes or e-cigarettes. Today, most people who smoke understand that the behavior is not good for them or for those around them. This can lead to feelings of judgement and shame. Quitting smoking is a tough addiction to win - in a given year, only 8% of smokers are successful in quitting long-term. Relapse is the norm. Patience and a common ground of encouraging professional help in quitting is a solid way to be of support to a family member or friend.
Ask open-ended questions. Example: What are the good things you feel like you are getting from smoking? Expand on this: How else might you get these benefits without smoking?
Paint the big picture by brainstorming the things that your family member or friend is looking forward to in life. Is smoking/vaping getting them closer to those goals? If not, direct them to the free and professional resources to help them make a change and quit smoking!
Listen closely for "change talk," which is typically communicated in the form of pros/cons. For example, one might say, "I really love smoking, but I don't like the expense of paying $10/pack." This is SO important because it signals that an individual is wanting to make change! The "change talk" is the piece of the conversation that expresses motivation for change. This is a step in helping encourage support and movement toward becoming tobacco free.
Encourage with specific resources such as directing a loved one to call the quitline 1-800-QUIT-NOW, or check out http://smokefree.gov talk with a pharmacist about over the counter nicotine replacement therapies, or schedule an appointment with their healthcare provider.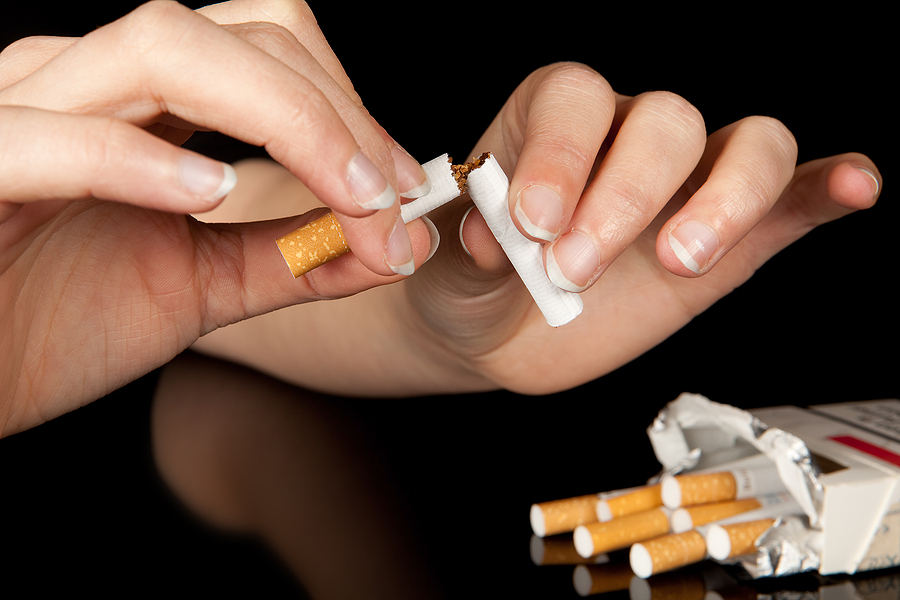 Recommended Resources
Links to external sites are provided as a convenience and for informational purposes only. They are not intended and should not be construed as legal or medical advice, nor are they endorsements of any organization. Med-IQ bears no responsibility for the accuracy, legality, or content of any external site. Contact the external site for answers to questions regarding its content.
Take a Survey
Please take this survey to share insights with medical professionals to help improve healthcare communication with patients.
Med-IQ is conducting an anonymous survey and would appreciate your input. The survey, which includes additional education on this topic, will take less than 10 minutes to complete. Survey responses are shared only in aggregate.
Your responses to these survey questions will provide Med-IQ with important information about your views on and experiences with smoking cigarettes and vaping e-cigarettes. Your responses will be used to identify additional opportunities to help people stop smoking and vaping and educate their healthcare providers.
Once you've completed the survey, you will have the option of providing your email address to be entered into a drawing administered by SOMA Strategies to win 1 of 10 $100 VISA gift cards. If you choose to enter, email addresses are used only to randomly draw the winners and notify them of their prize.